Slowly but surely gaining a strong foothold among the average consumer, foldable phones are more accessible and refined than ever. And while the Samsung Galaxy Z Fold 4 does face some competition, it continues to reign in the large-format foldable category thanks to high-end components and an increasingly useful and streamlined UI that Samsung's famous for.
Samsung Galaxy Z Fold 4
$1600 $1800 Save $200
Very little can compete with the Galaxy Z Fold 4, which comes in four colors, two of which are both especially neat and readily available. Oh, and it's also the most high-performing and thoughtfully designed foldable on the market, well worth the hype and high price.
As a premium device, the Z Fold has usually offered somewhat more interesting color schemes than the average budget smartphone, and this round is no different. Instead of the black, silver, and green of the Z Fold 3, the Fold 4 comes in black and three novel colors known officially as Graygreen, Beige, and Burgundy. However, two of those names don't perfectly represent what the colors looks like, and one is exclusive to Samsung.com and nearly impossible to get your hands on.
It won't affect performance, but getting the right color on your Galaxy Z Fold 4 can help your overall satisfaction. Here are some reasons why each color rules and why each color is still very, very weird.
Phantom Black Samsung Galaxy Z Fold 4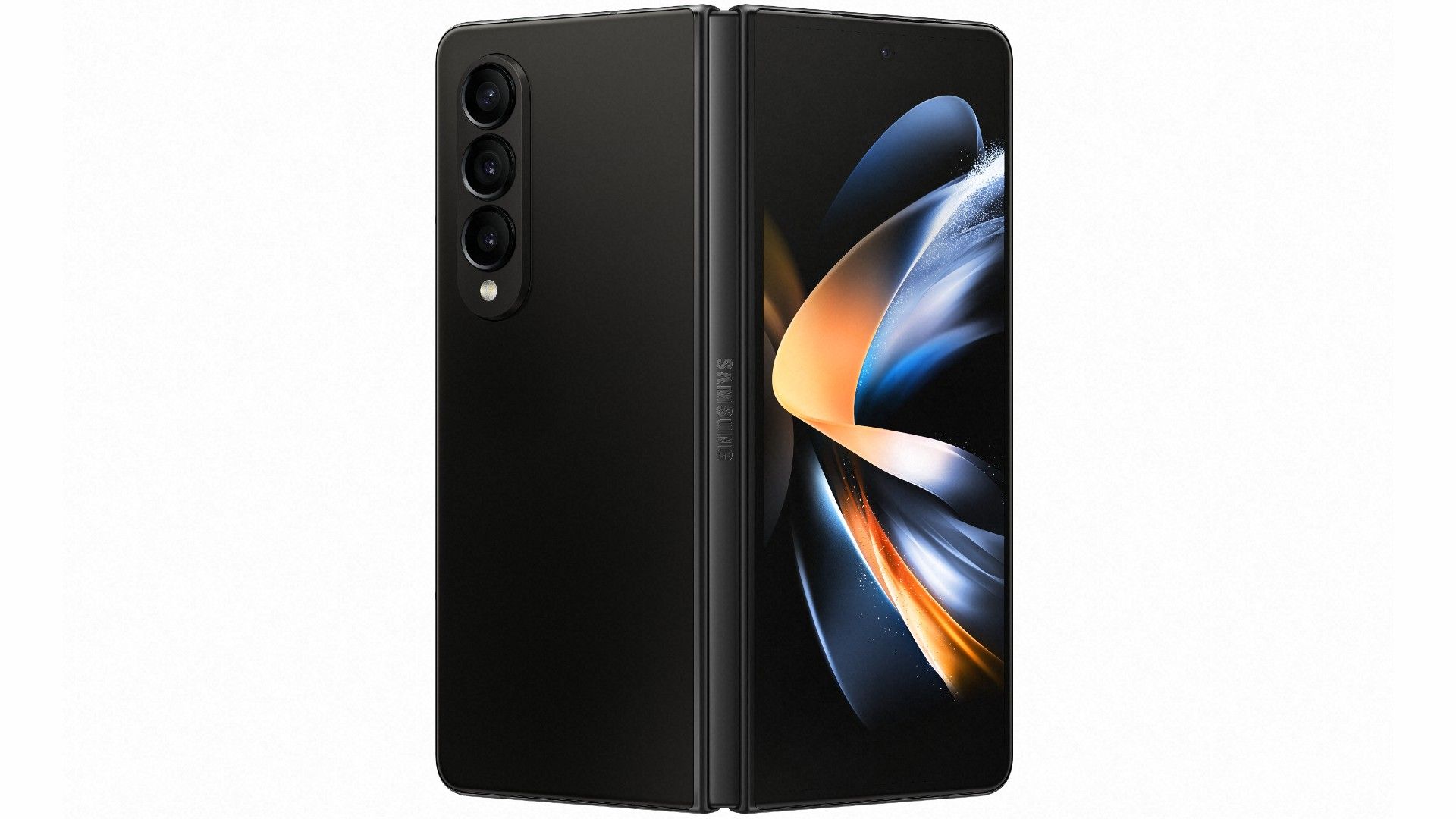 Source: Samsung
Some people say black is boring, but it also goes with everything and holds an air of professionalism. It's got the best chance of matching or complementing a high-quality case and arguably the least chance of showing any unfortunate scratches. It'll also look especially good with any other Samsung accessories you might have, including the popular Galaxy Watch 5/Pro and Galaxy Buds 2. So if you want to go full Goth or just aren't super concerned with having a novel color, Phantom Black is a great choice. It's also got the highest chance of being in stock at your preferred retailer and carrier.
Graygreen Samsung Galaxy Z Fold 4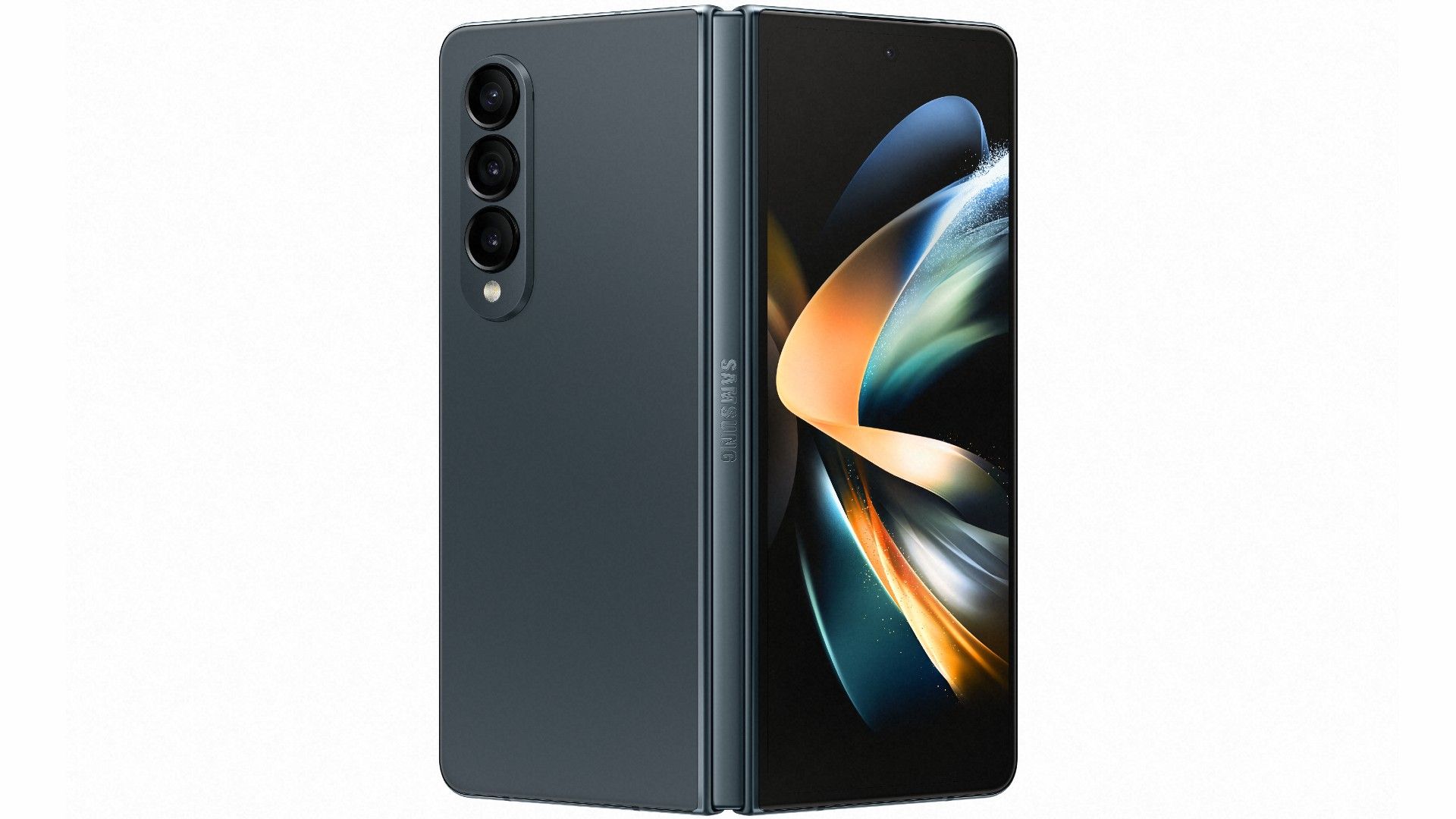 Source: Samsung
We promise that this is a slightly weird blend of gray, green, and blue, despite most images and renders making it look an awful lot like black. In real life, the glass body's shine actually gives it quite a bit of character since it practically looks like a different color at different times with various angles and lighting. In other words, don't let the color's weirdness deter you because it's in the running for the neatest-looking color schemes out there today. We've not seen anything like it since the figuratively ancient Galaxy Watch Active, which wasn't even as distinguished a shade as this.
Even though (or maybe because) it's so hard to pin down from moment to moment what color this really is, the Graygreen Z Fold 4 represents a great balance between traditional and standout smartphone appearance. It's especially worthwhile if you like to use clear cases or don't like using a case at all.
Beige Samsung Galaxy Z Fold 4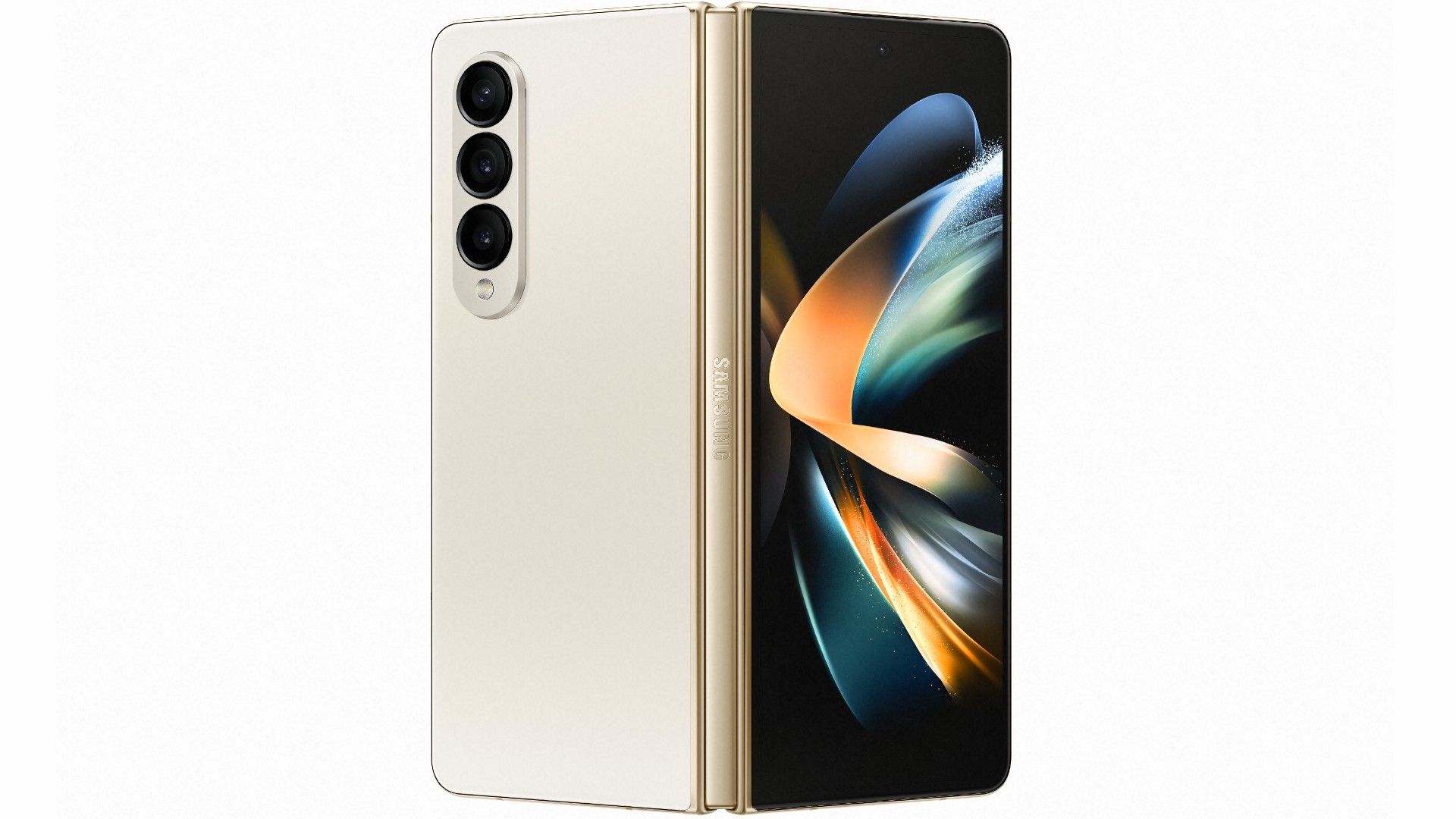 Source: Samsung
Samsung calls it Beige, taking quite a bit of liberty with what's actually a clearly defined color (unlike Graygreen). Indeed, it's brighter, with more yellow and less red than true beige, leading to a slightly more luxurious, gold-tinged hue. To be clear, we like it, and it's a lot more classy than if Samsung had slapped on an actual beige or a similar, more brown color. Just be aware that Beige isn't really beige and, in fact, looks practically white when the sun's shining directly on it.
Not unlike Graygreen, such a novel colorway means you won't have perfect success matching it with accessories. But given that it's not a particularly bold color, it should contrast nicely with some, like a variety of the novel-colored fitness trackers available. If you're looking for something less dark and brooding than the other designs, Beige is the way to go.
Burgundy Samsung Galaxy Z Fold 4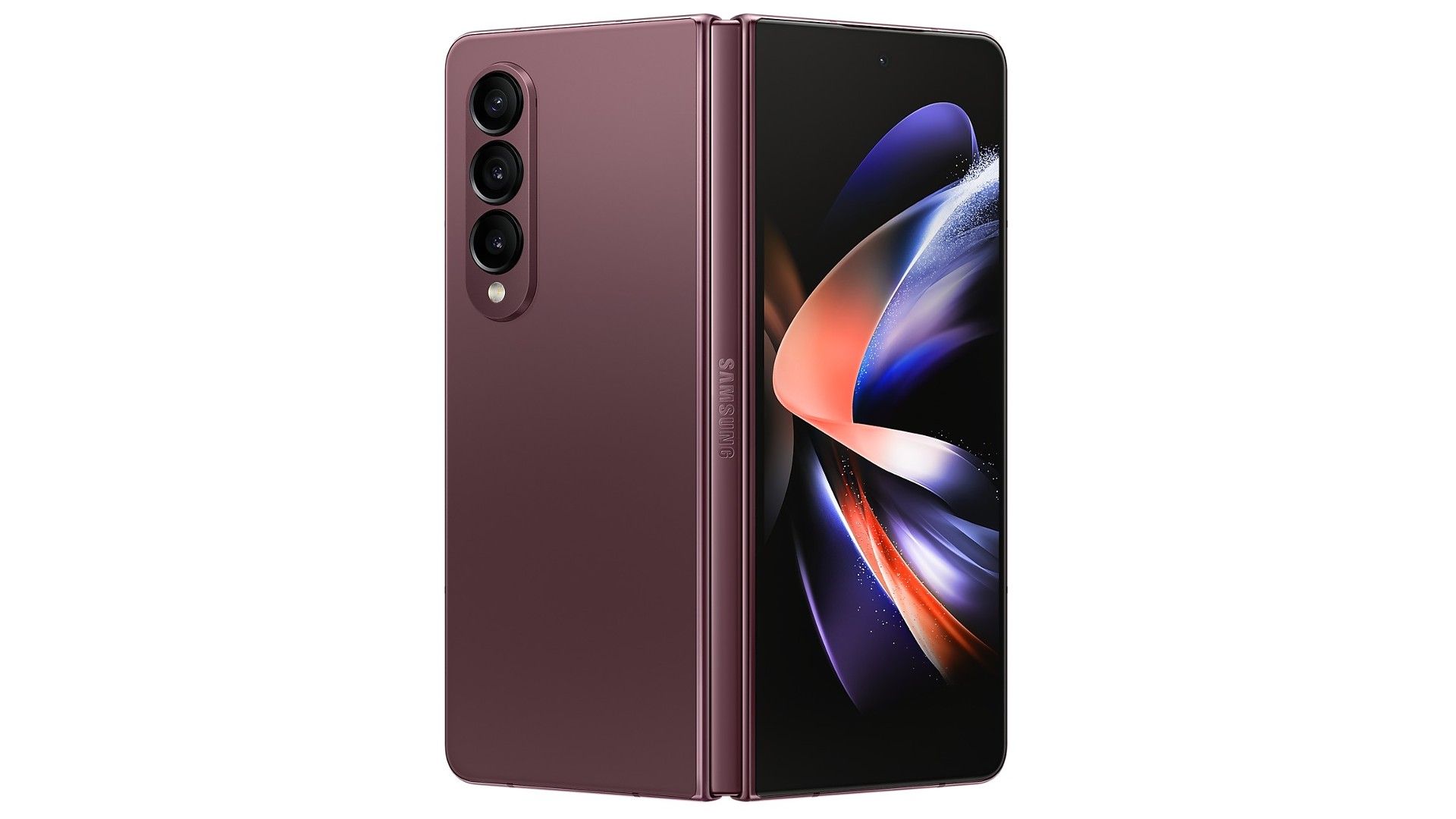 Samsung introduced Burgundy with the Galaxy S22 Ultra, and it saw enough success to continue as a Samsung.com exclusive. It's the boldest of the Z Fold 4's colorways by a long shot, and it looks truly luxurious, both naked or with a premium case. It might be our favorite colorway and the best choice for you, but there's one major problem: It's no longer available from Samsung.com. And since it was an exclusive, the only ones you can find on third-party retailers are refurbished (which, all too often, just means "used").
So while we'd love to recommend it to everybody, you'll have to decide if it's worth spending over a grand on a technically non-new device with a folding OLED screen.
Need more help deciding?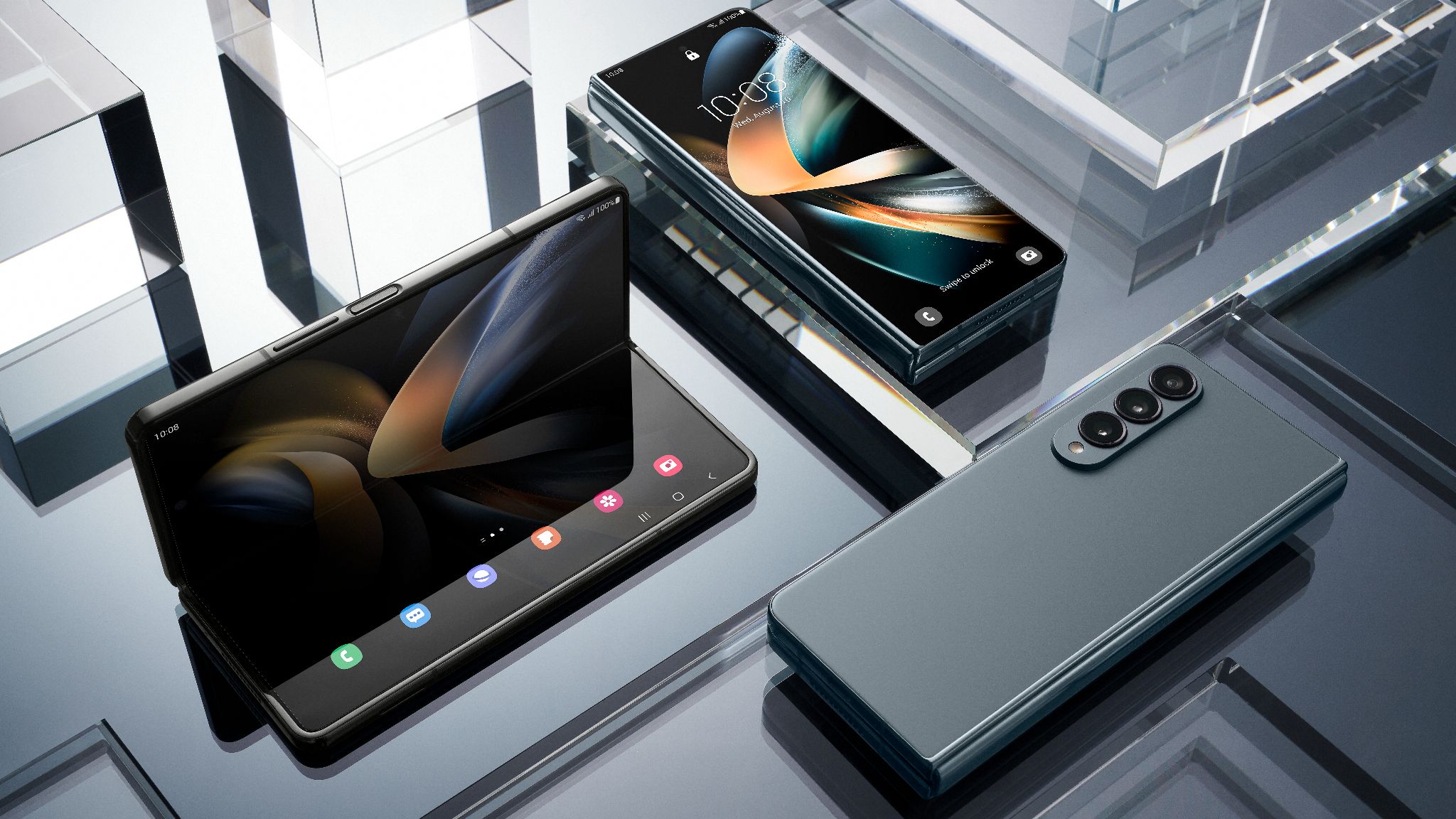 Source: Samsung
It's rare that any phone lineup hits it out of the park with every colorway, but Samsung's done a great job with the Galaxy Z Fold 4. We were especially tickled that it borrowed the fancy Burgundy hue from the S22 Ultra, as we don't usually see anything like it, even if it's really hard to find now.
Nonetheless, Graygreen and Beige both look fantastic (especially around the frame) and offer a great blend of pop and understated class. And that's fantastic because when you spend $1,800 or more on a great 5G phone, your phone should look absolutely amazing inside and out. If none of these quite tickle your fancy, opt for Phantom Black and then go wild with the best Galaxy Z Fold 4 cases you can get.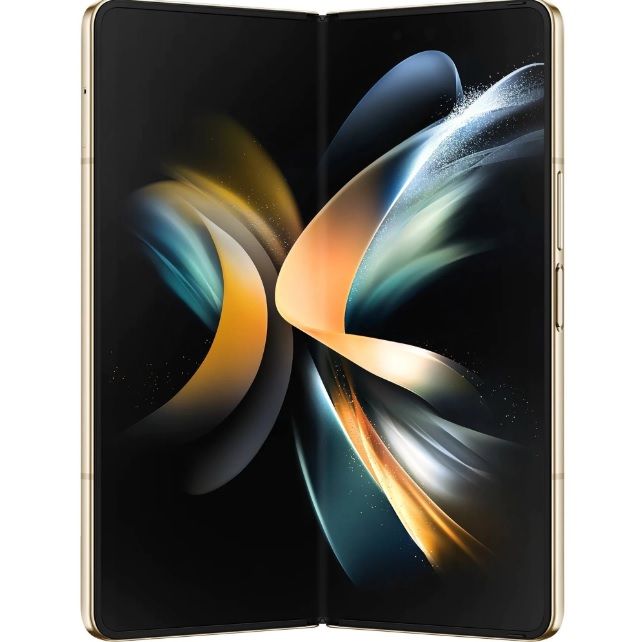 Source: Samsung
Samsung Galaxy Z Fold 4
$1600 $1800 Save $200
Beige is probably the fanciest, Graygreen the most interesting, and Phantom Black the most versatile of the four colors offered by the Z Fold 4. We would highly recommend the Burgundy, as well, but it's nearly impossible to find for sale new these days, as it was only offered by Samsung.com.