The feature is now rolling out globally
Image compression is a necessary evil these days, because the best smartphone cameras are generating pictures with massive file sizes in an instant. To make such content easily shareable at scale, even the best messaging apps like WhatsApp resort to compressing images down to a lower quality. Since the company went down the rabbit hole of implementing Telegram-inspired features like Communities and larger file size limits for uploads, it has now introduced support for high-res image sharing too.
Image compression is generally frowned upon on media-first platforms like Instagram, but makes sense on a messaging app where content needs to be fast to send, quick to load, and light on the phone storage. Since WhatsApp started allowing attachments up to 2GB in size, you can always send completely uncompressed images and videos, attaching them as documents instead of media. However, we saw WhatsApp developing an HD image sharing option in June, which could be the ideal middle ground between compression and massive file sizes.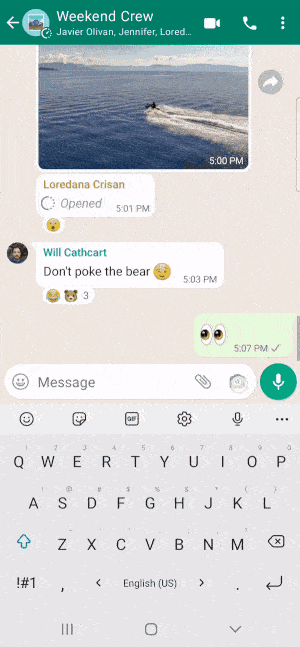 Now, that feature is officially rolling out, with an announcement from Meta CEO Mark Zuckerberg in an Instagram channel (via WABetaInfo). While the standard compressed quality is still the default, you can switch to HD using the corresponding button at the top alongside other image editing tools in WhatsApp. The chat participants will see an HD icon appended to the lower left corner of the image preview, indicating it is HD.
Meta doesn't confirm if HD quality leaves images totally uncompressed, but we suspect that is not the case. Thankfully, WhatsApp maintains its focus on security and HD images are also secured with end-to-end encryption. The new feature is rolling out worldwide in the coming weeks, but until then, or even after the rollout, it looks like you'll have to attach media as a document to dodge WhatsApp compression.