Another way to protect your precious WhatsApp account
WhatsApp has taken multiple steps in recent years to boost the security and privacy of your account. You can use two-factor authentication and encrypt your Google Drive backups for additional security. More recently, the Meta-owned messaging service introduced Account Protect and Device Verification to protect your account from hackers further. But given WhatsApp's popularity, it remains a prime target among scammers and hackers. Now, as an additional security measure, WhatsApp could soon let you use your email address for account verification purposes.
As of now, your WhatsApp account is linked to your phone number. If you lose access to your number, you risk losing access to your account. To prevent this from happening, the messaging service is working on using your email address for account verification. WABetaInfo reports this feature will be optional, and since it is currently under development, there's limited information on when and how it will work.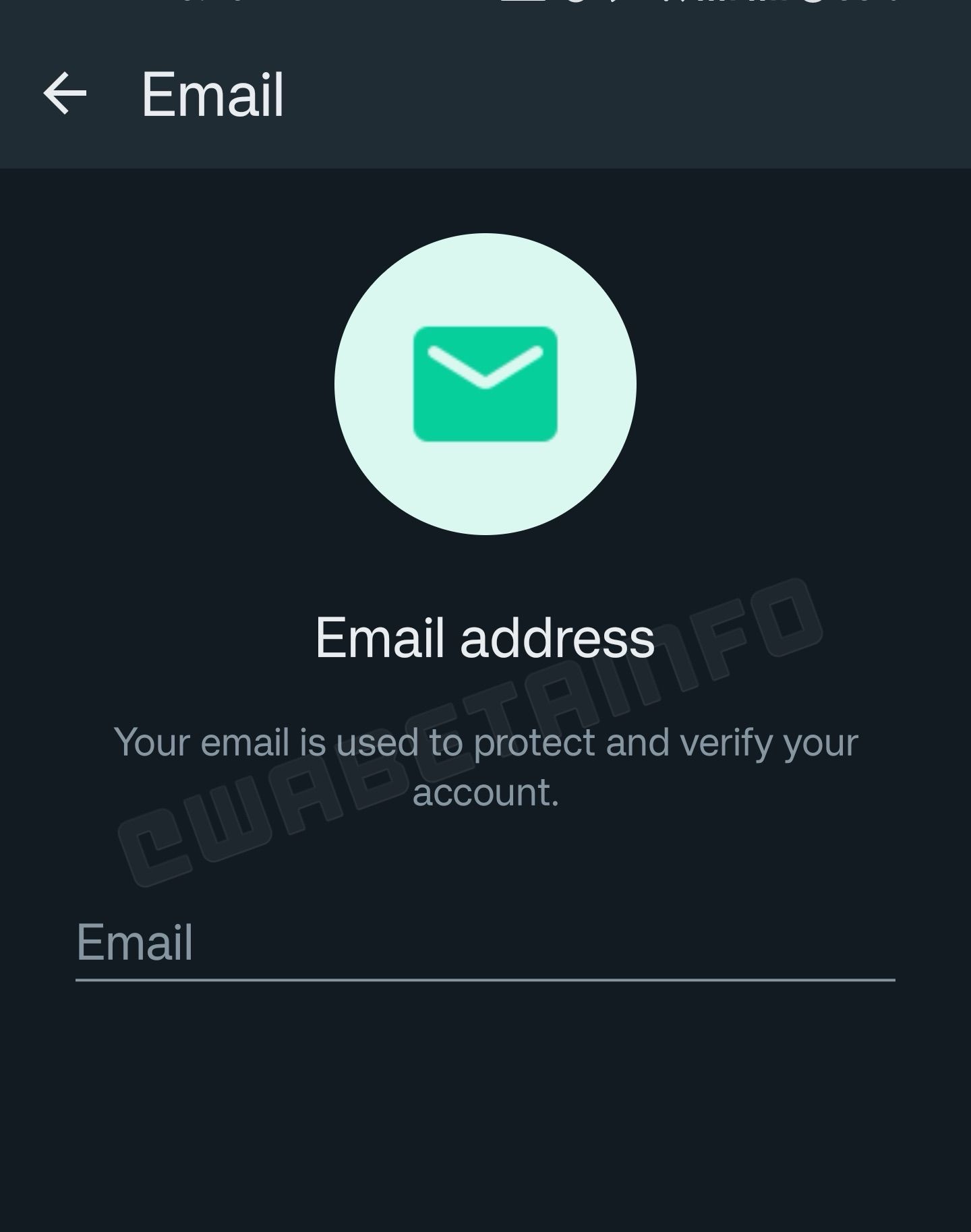 A potential situation where the new security feature could prove useful is when your phone has gone missing or stolen, and you need to log into WhatsApp on a new device. Email verification will come in handy in such cases. It can also be useful when setting up WhatsApp on a new device, but the verification code is not coming due to server or network issues.
WhatsApp already lets you specify an email address when setting up PIN protection for your account. If you can't recall the PIN, you can use the linked email address to reset it.
The email verification option was spotted by selected WhatsApp beta users running the v2.23.16.15 build. Since the feature is still under development, it is unlikely to reach the public anytime soon. Until then, check out the WhatsApp privacy features you should enable to bolster your account's security.