Twitter has undergone countless changes, many even reshaping its fundamental functioning, under the haphazard leadership of Elon Musk. Following an abrupt announcement over the weekend, the social media service has been scrapping the Twitter name and the iconic Larry T Bird logo for good. The new X branding is taking over and is spreading to a lot of places, including the Twitter app for Android and some of Twitter's official handles.
If you look up Twitter on the Google Play Store, you will now spot the rebranded X app instead — with the developer renamed to X Corp for extra effect. The revamped app listing also includes a new description and updated screenshots. However, these changes haven't yet made it to the stable app itself, which is still called Twitter and is one of the last places to still have the bird icon, even inside the app.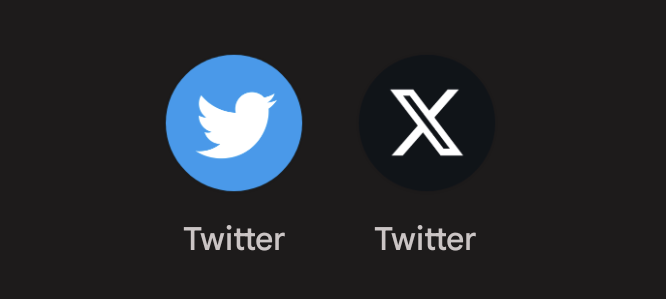 On the other hand, Twitter Beta v10 is doubling down on the X branding. Even though the app is still called Twitter (which will reportedly change soon), the app icon now embraces the new X logo, complete with support for Material You dynamic theming. You can try it for yourself by downloading the Twitter Beta from the Play Store or APK Mirror. Meanwhile, the Twitter Lite app for low-end Android handsets hasn't undergone any of these changes for now.

In addition to that, various official Twitter handles have also gone through a similar rebranding exercise. @X is the new official handle of Twitter, while Twitter Blue has been rechristened as X Blue (though it's still black, ironically). The same goes for Twitter's official support, developers, and API channels; they have either dropped the Twitter moniker or replaced it with X, according to a report. This overhaul is seemingly happening gradually as many Twitter pages, especially the support sections, are still using the old name.
Musk intends to turn Twitter X into a super app that won't be a simple social media app, but a one-stop shop for things like financial services, long-form content, and even video calling. It will basically try to replicate what WeChat has been doing in China. Between Twitter's ongoing shakeup and Musk's obsession with the letter X (X.com being PayPal's former name, SpaceX, xAI, and Tesla Model X), we can only be spectators to what's in store for the social media service down the line.
Thanks: Matúš