Choosing the right astrology app is a personal choice. From in-depth examinations of your birth chart and sign compatibility to brief overviews of your day for beginners, astrology apps differ wildly in their horoscope predictions. We collected the best horoscope apps, so you can easily find one that's perfect for you. These are available on all our favorite Android tablets and phones, and you can comfortably settle down with your horoscope and coffee in the morning. They're also all available on iOS devices.
When choosing a horoscope app, think carefully about what you want from it. We recommend pairing your favorite choice with one of the best note-taking apps for Android to record the crucial parts of your horoscope.
1
Co-Star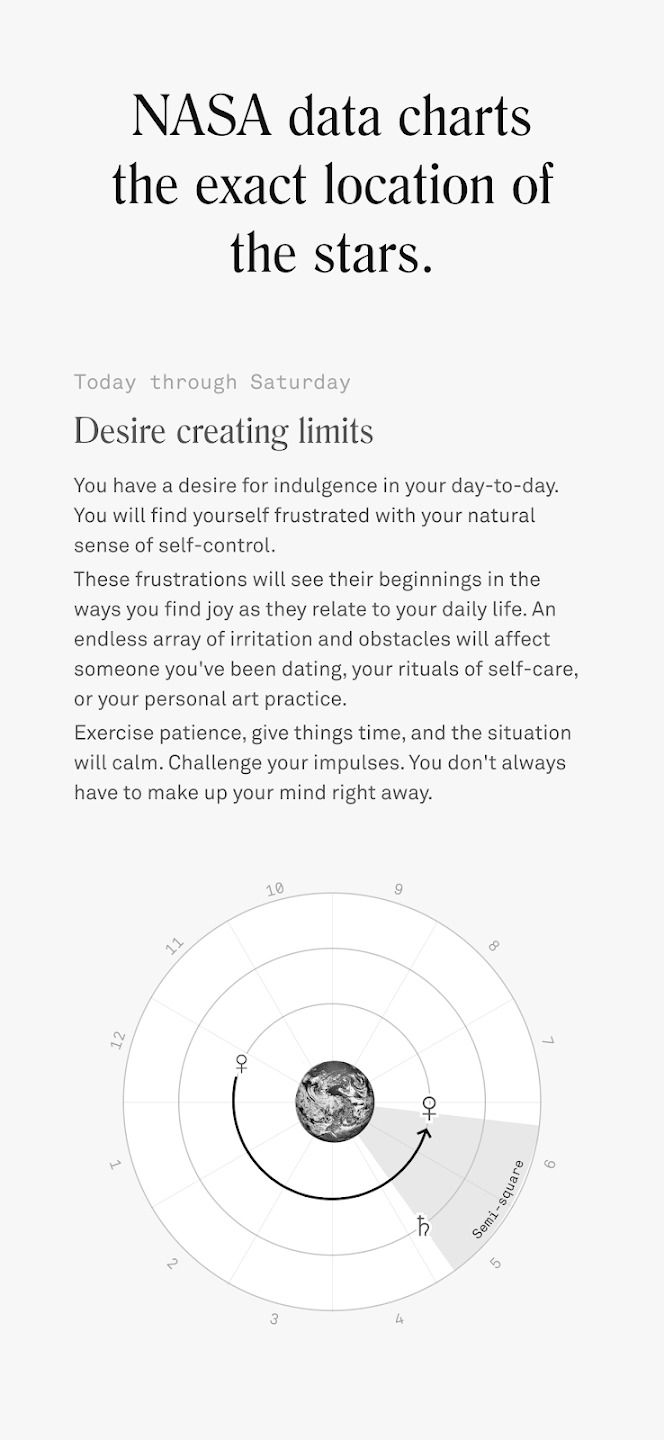 Co-Star's striking black-and-white aesthetic helps it stand out among the sea of horoscope apps on Android. But it isn't just a pretty app. Co-Star offers a detailed and honest breakdown of your horoscope and how compatible you are with others. It's the perfect astrology app for people who want to delve into the details of their horoscope to find what makes them tick.
Part of Co-Star's appeal is that it doesn't dress up your horoscope. While some people consider its push notifications overly direct, others appreciate the honesty. You can also add your friends to the app to compare your daily horoscope with theirs.
2
Astrology Zone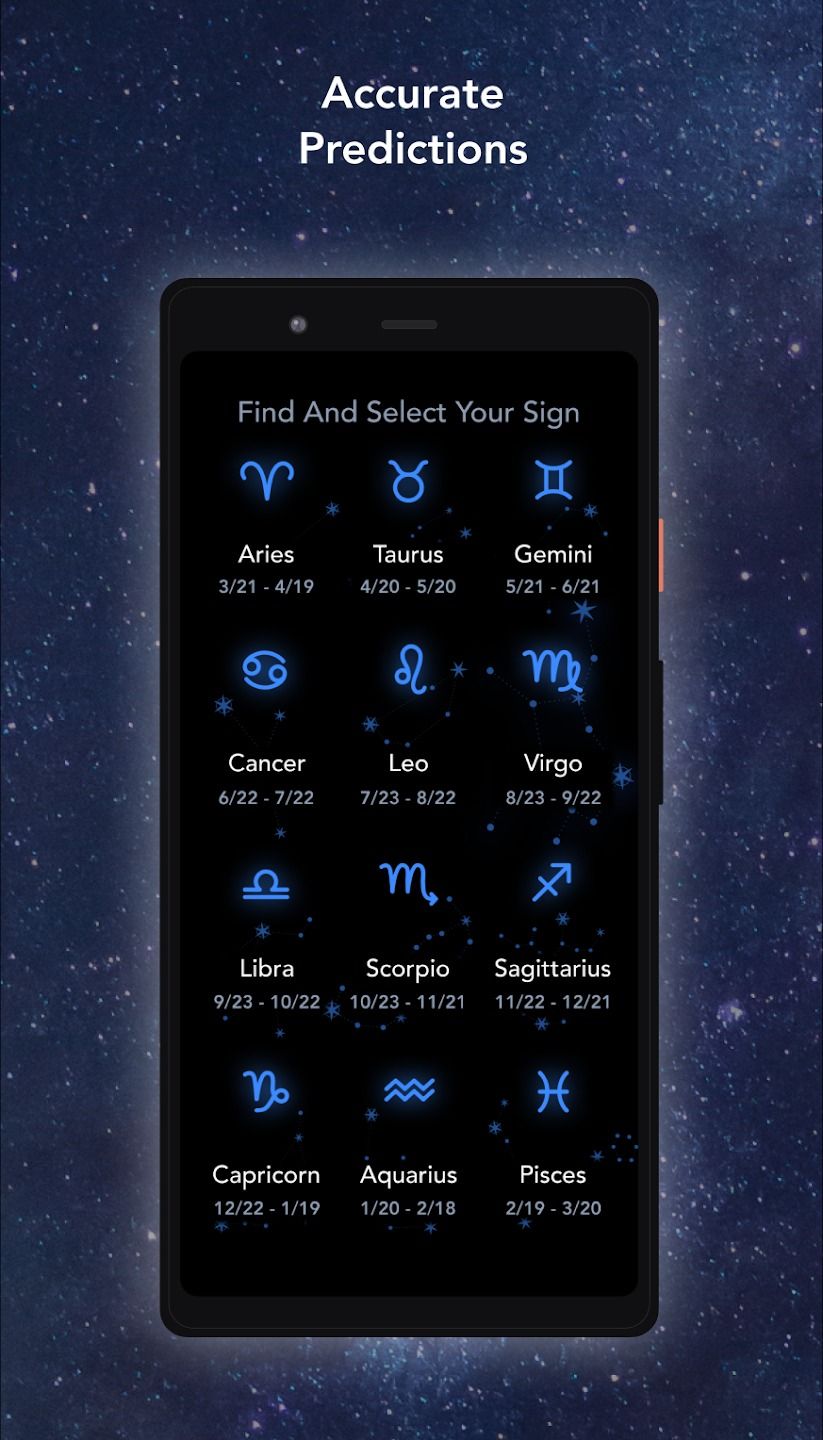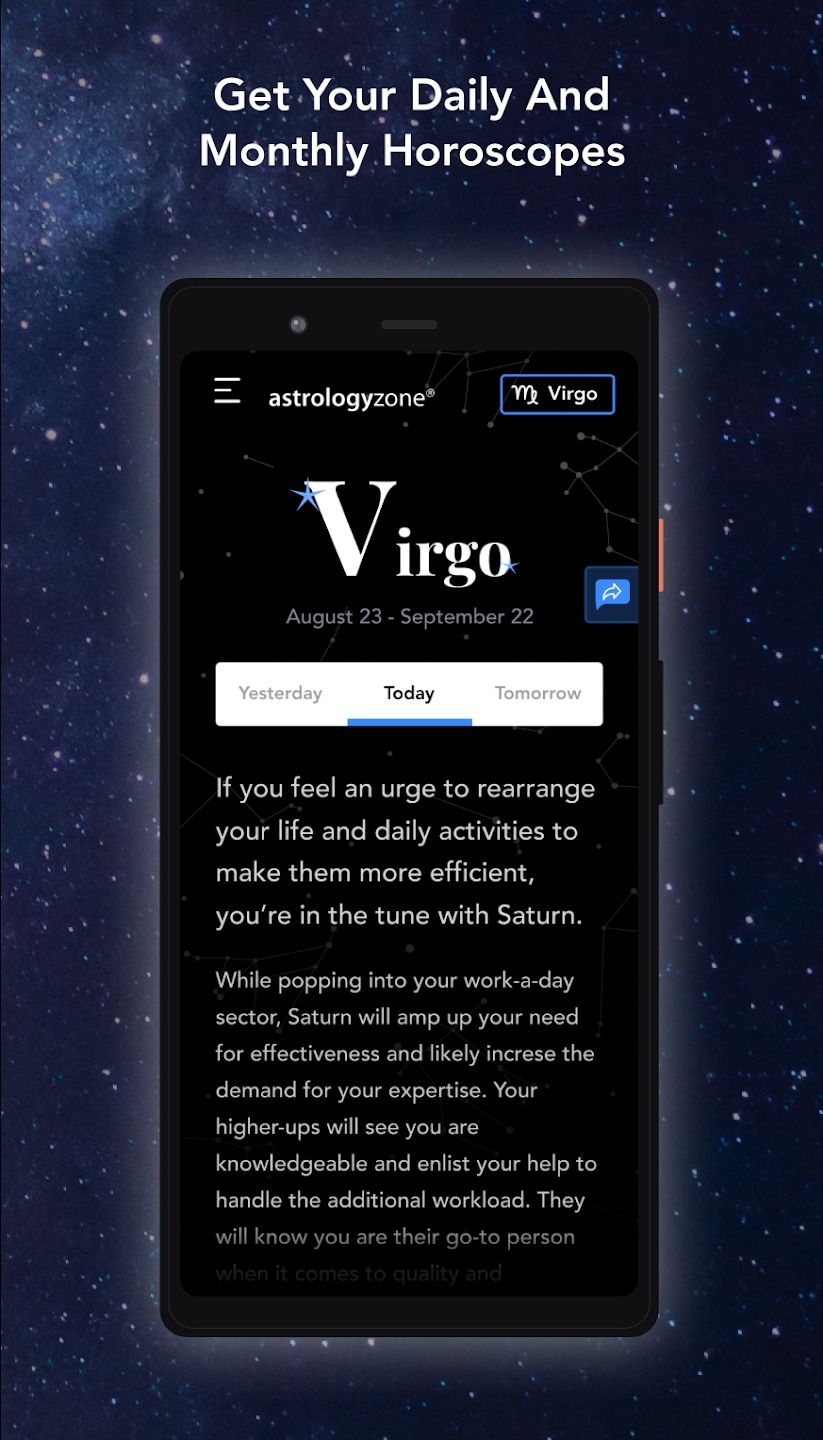 Susan Miller's official horoscope app will be familiar to anyone who's visited the Astrology Zone website. Founded in 1995, this website is one of the longest-running online horoscopes. The Astrology Zone app offers brief daily and monthly horoscopes, but you'll want to subscribe to the premium version to get the most out of it.
Unlike other apps, Astrology Zone locks most of its advanced astrology features behind a paywall. If you're willing to subscribe, you'll receive comprehensive daily horoscopes from the professional astrologer herself and tips for identifying important dates and astrological events. It's an expensive option, but you'll get a lot out of it.
3
The Pattern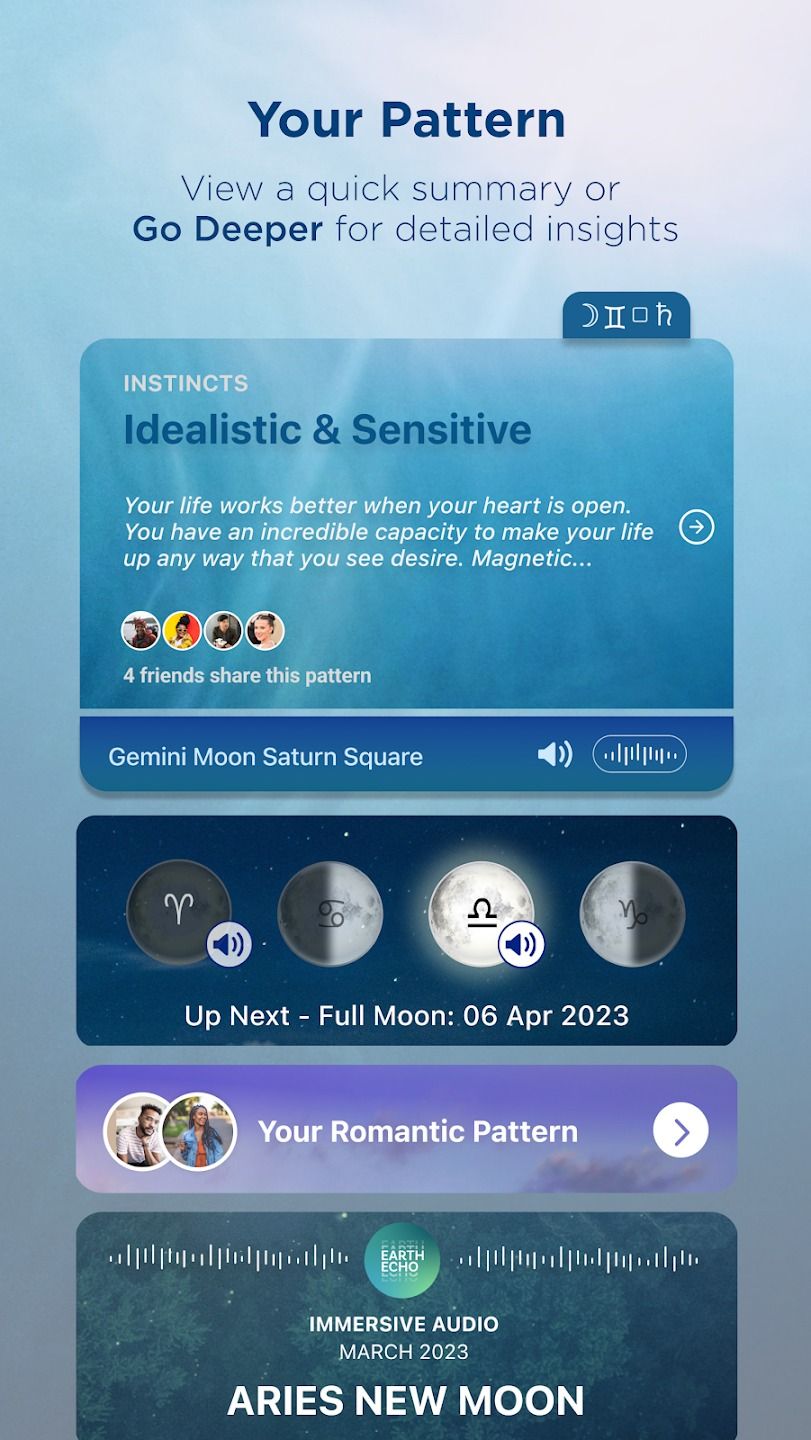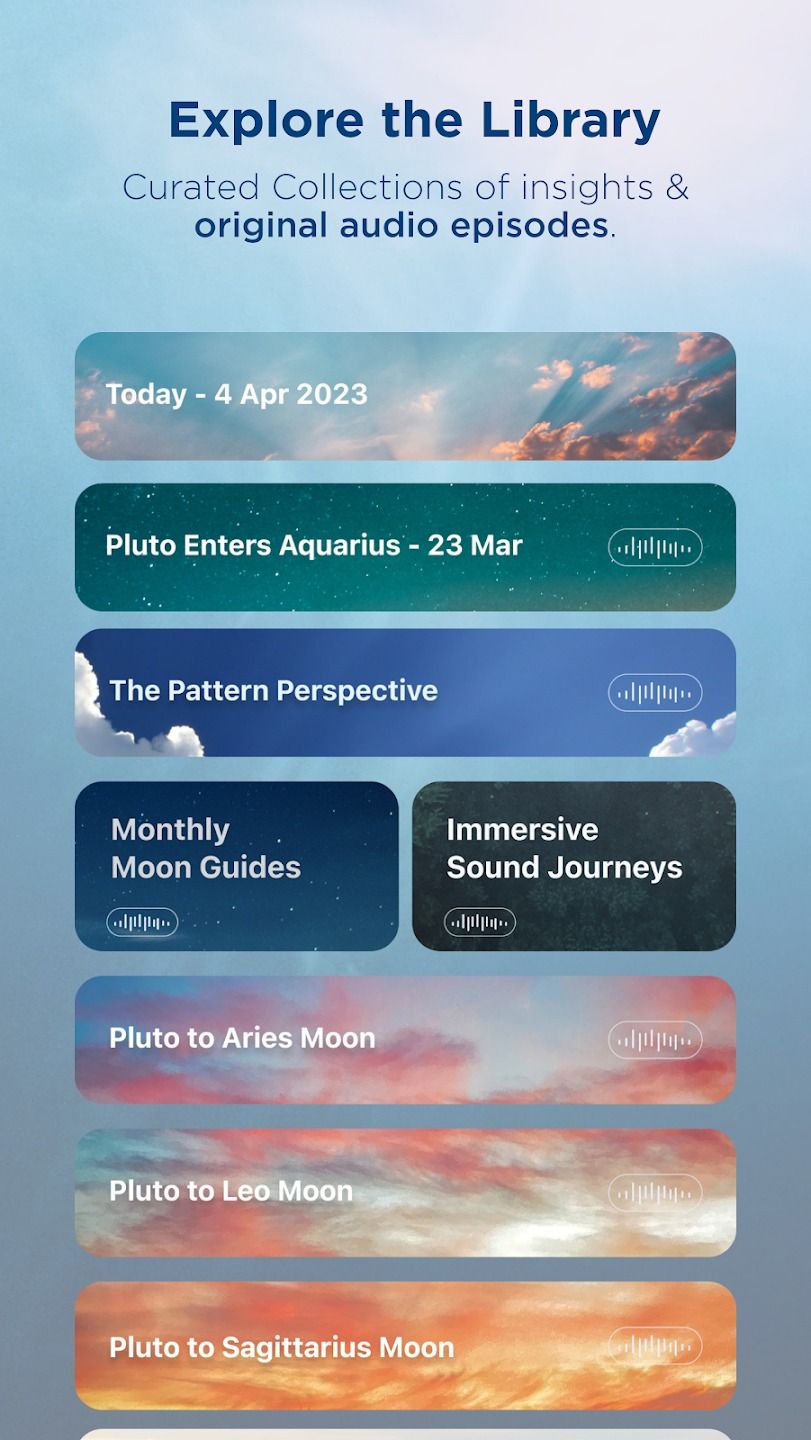 The Pattern is the perfect horoscope app for those who want to connect better with friends. Unlike apps like Co-Star of Astrology Zone, The Pattern doesn't linger on the details. It's pitched as a social media horoscope app. However, you'll still get the necessary information to better understand yourself and your friends. You can even create custom profiles to learn about the astrological cycles your friends are going through.
The Pattern is designed to help you understand relationships, but there's no reason why you can't use it just for yourself. However, you may find you're missing out on features commonly included in other horoscope apps.
4
Time Passages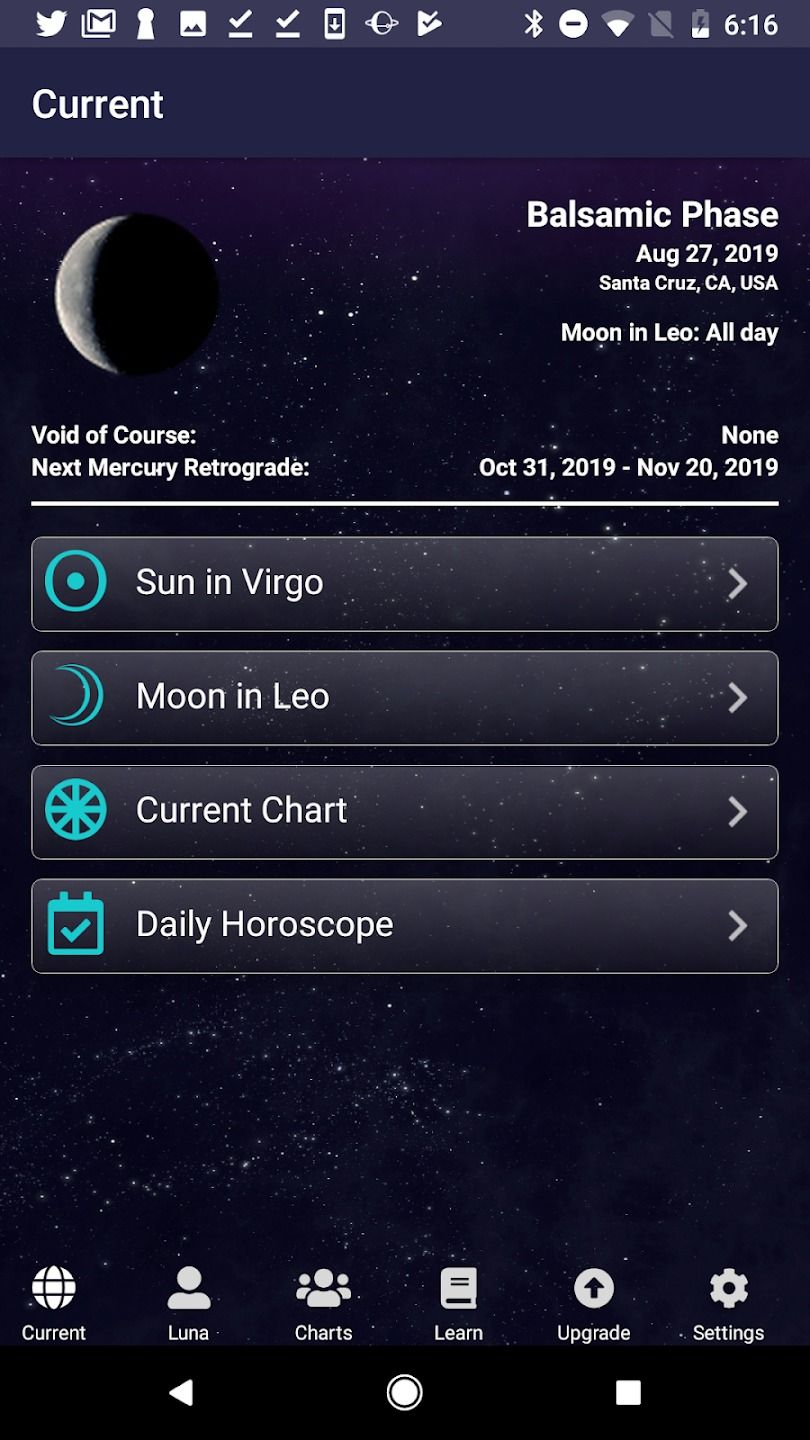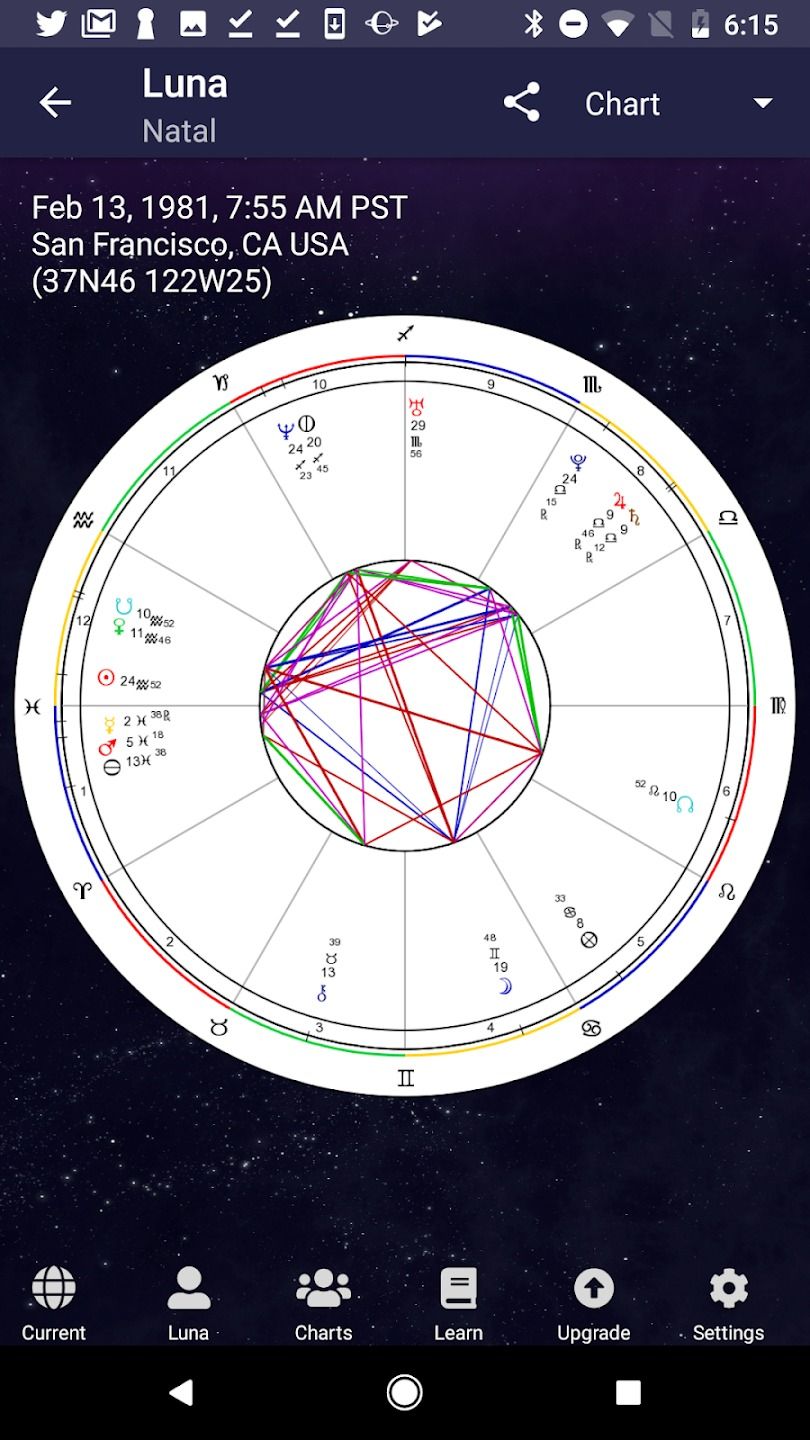 Time Passages is the best astrology app for people who want a quick breakdown of their daily horoscope. While it doesn't offer a UI as clean or professional as Co-Star or The Pattern, all the information you need is at your fingertips. However, you must buy in-app purchases for a more detailed picture of your horoscope.
While Time Passages' in-app purchases are more inconvenient than other apps, they are broken down by feature. For example, you can purchase access to your Natal chart without paying for features that you don't need. It's ideal if you're looking for a daily breakdown of your horoscope's key elements, like moon phases or astrological events.
5
Chaturanga Astrology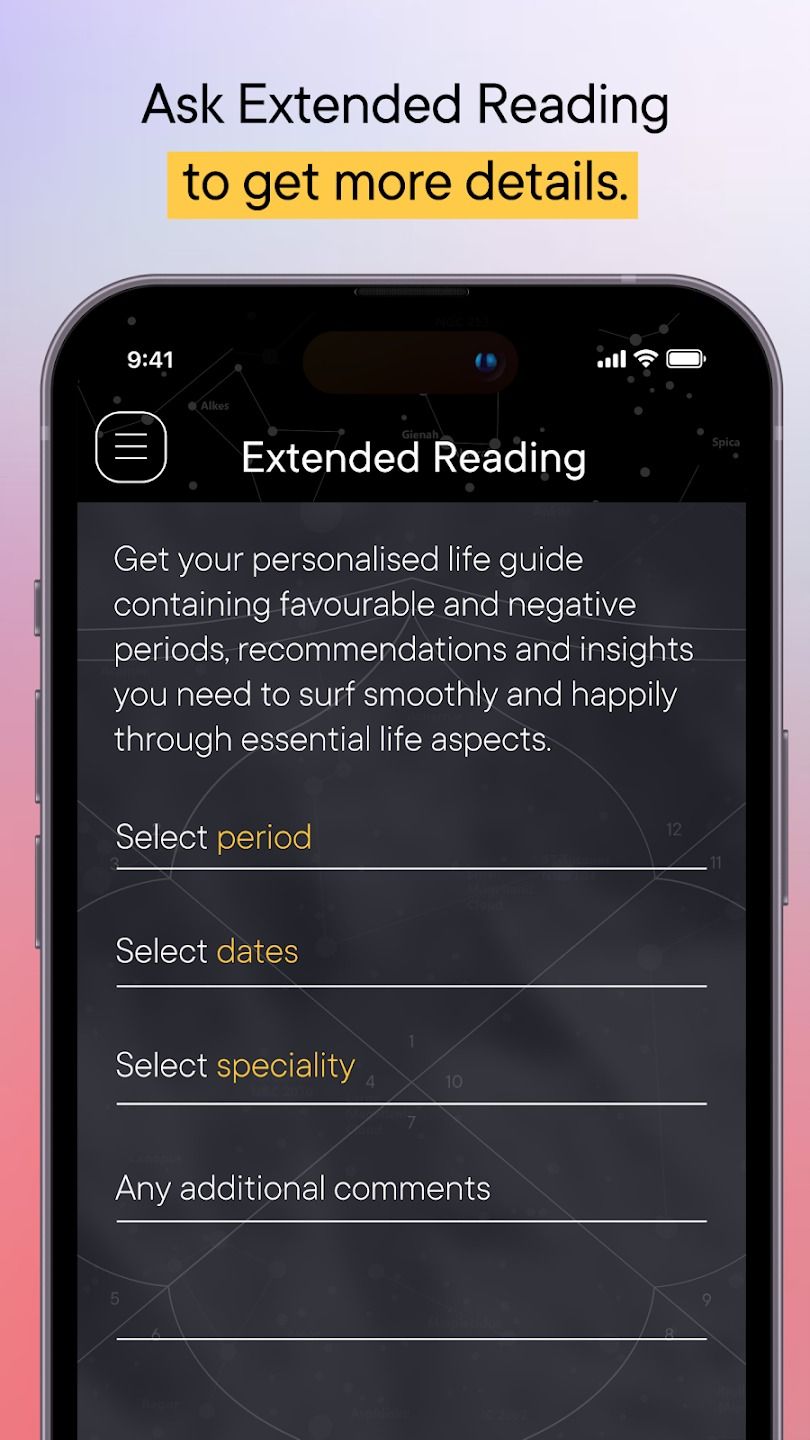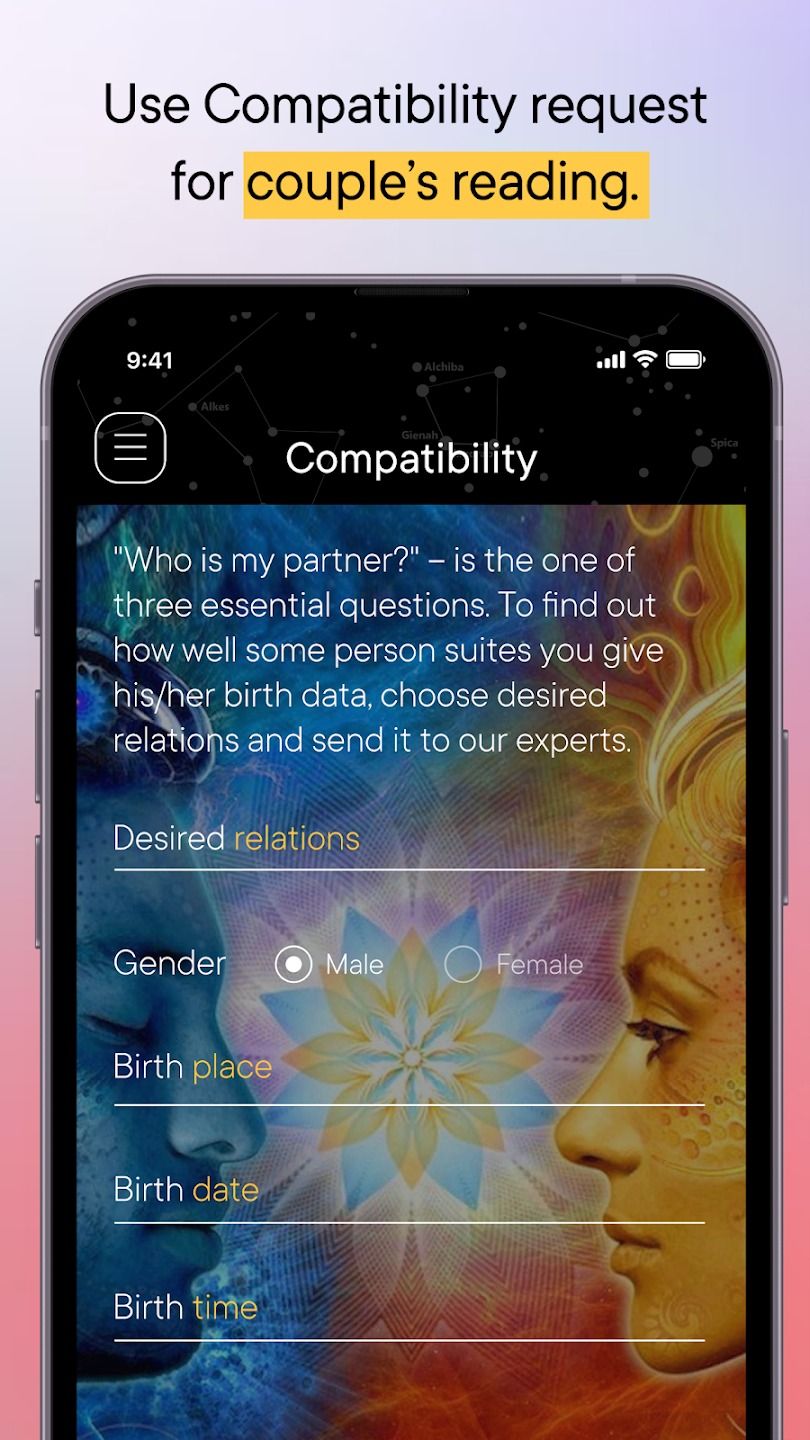 Anyone can access information about their zodiac sign, but forecasting is a different art altogether. While astrological predictions aren't scientific, sometimes it requires an expert to understand the terms involved in your daily horoscope. Chaturanga Astrology puts you in touch with professional vedic astrologers who can help you understand your astrology reading or birth chart analysis.
We recommend trying Chaturanga Astrology if you struggle to decipher the information in astrology charts. It costs $4.99 to ask a question, so try to find your answers for free online before you try Chaturanga.
6
The Daily Horoscope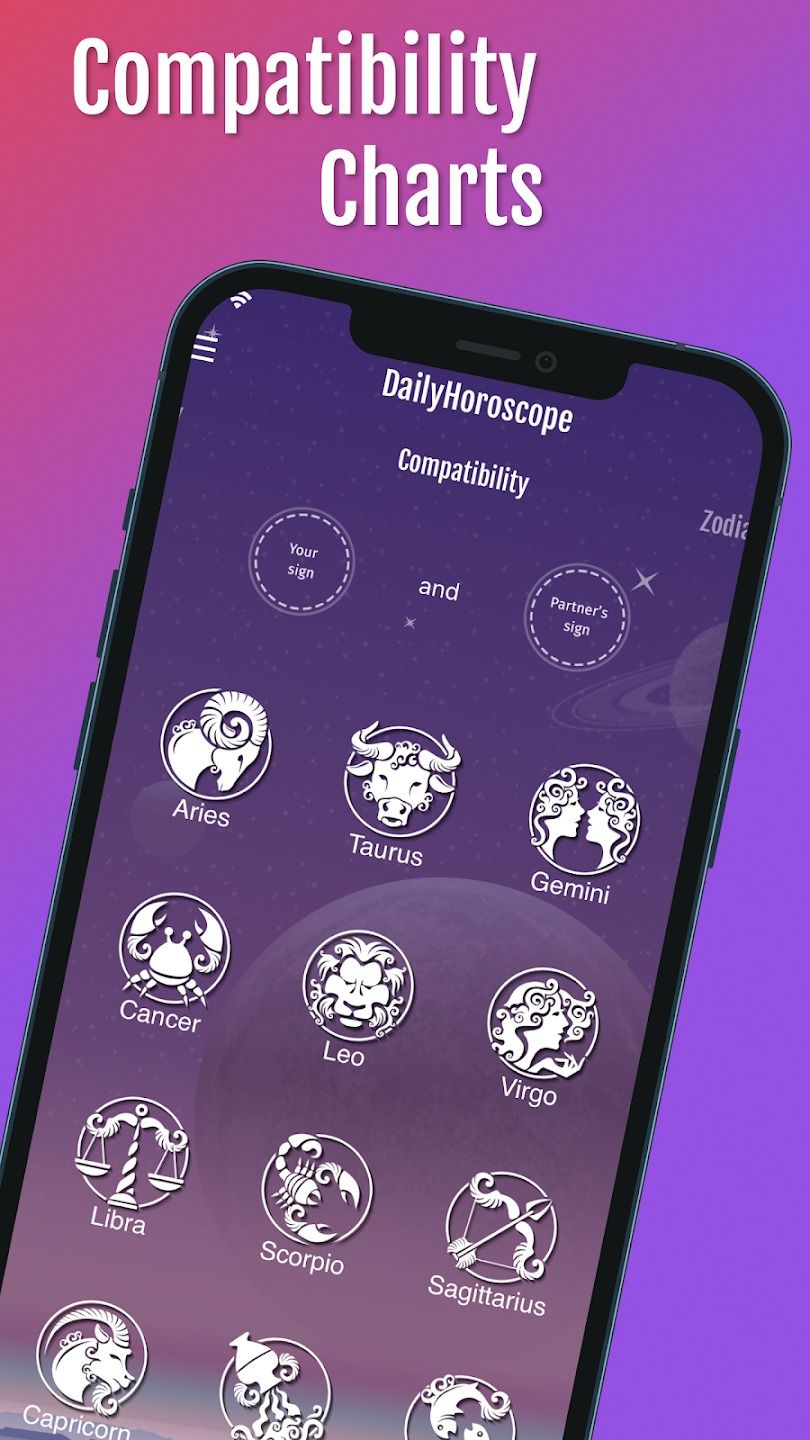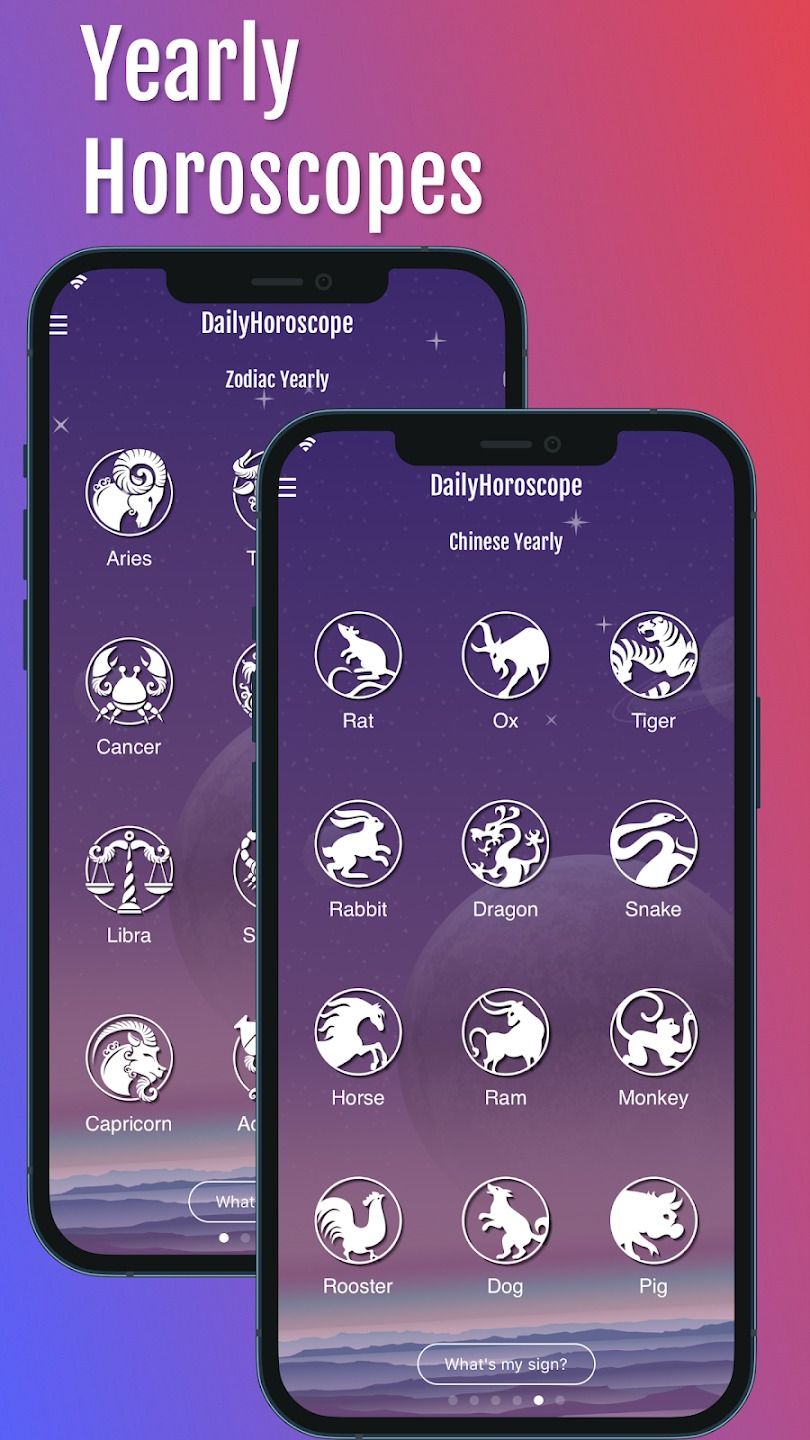 Daily Horoscope does precisely what the name implies, providing a daily horoscope that's quick to digest. If you find the other apps challenging to interpret quickly, this app is for you. However, there are plenty more features for those with the time to explore further. Weekly, monthly, Chinese, and druid horoscopes are included for free.
While Daily Horoscope is the best free horoscope app, it doesn't include the range of features found in other apps. For example, there are no natal or synastry charts. However, it's perfect for newcomers to the world of astrology apps.
7
Sanctuary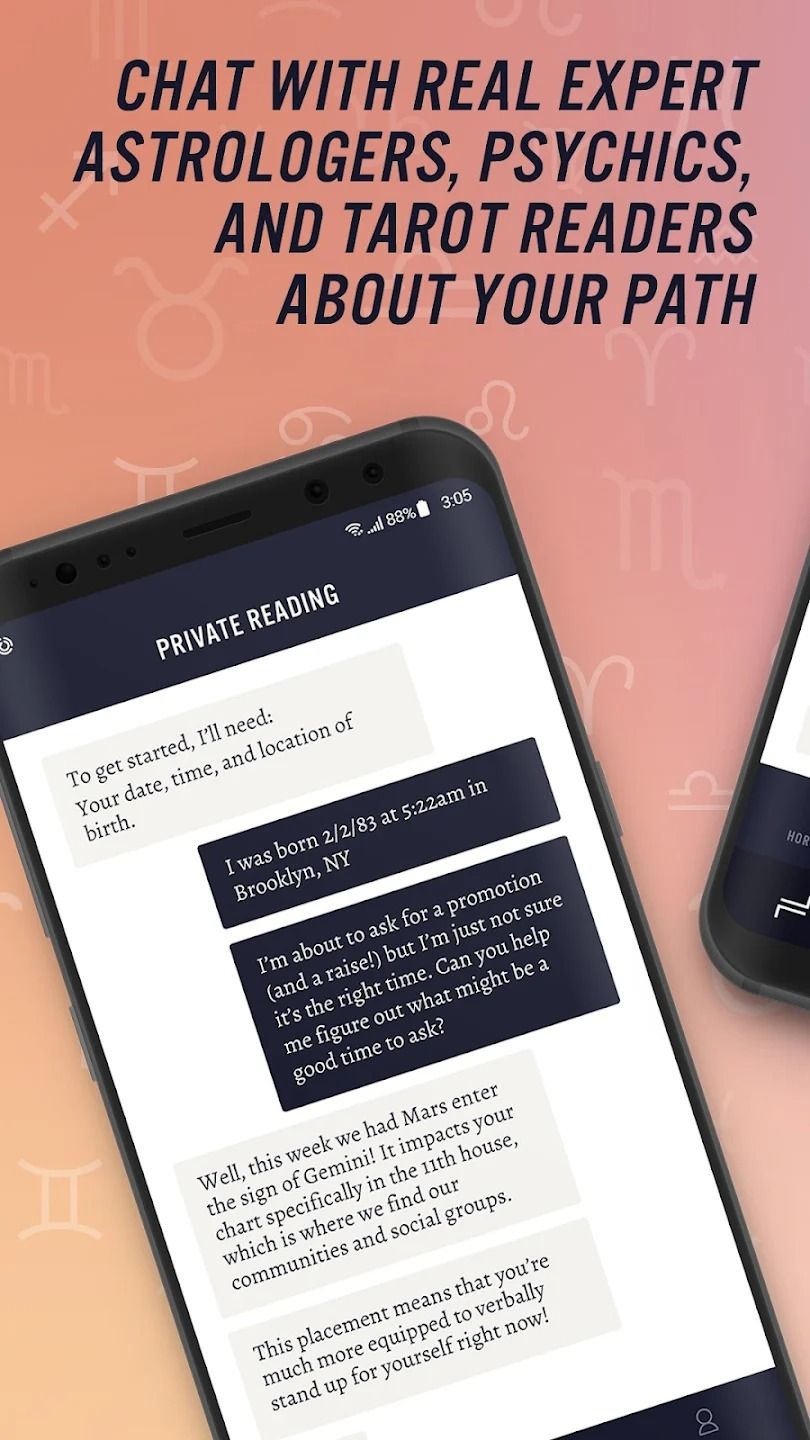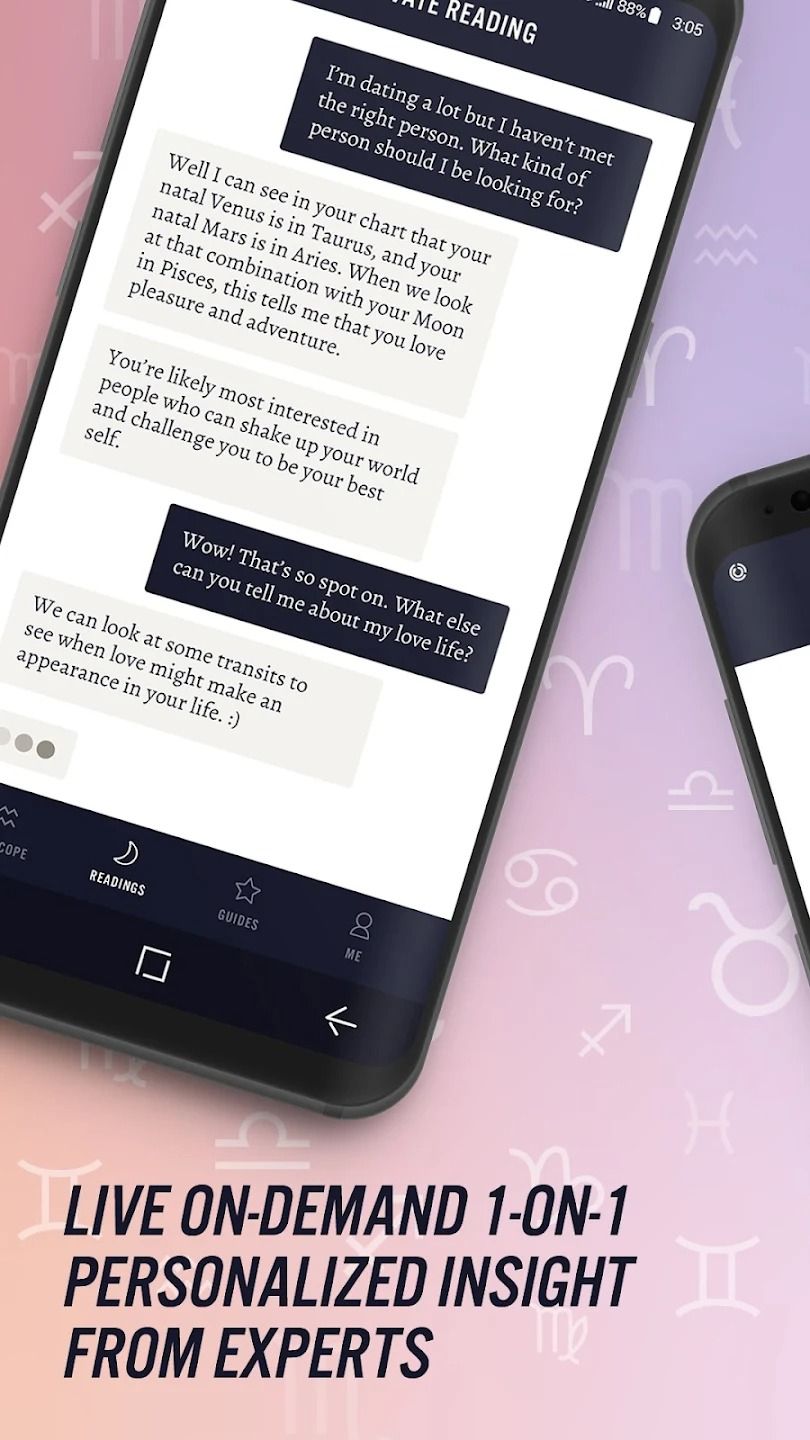 Sanctuary tries to be an interactive astrology app and mostly succeeds. From sign guides to direct access to personal astrologers, Sanctuary has it all. You can even contact tarot card readers, who will discuss the meaning behind your readings. Whereas Chaturanga Astrology is geared toward specific questions, Sanctuary lets you have real-time discussions regarding your horoscope or tarot readings.
Beyond its communication features, Sanctuary has everything you need to understand your daily, weekly, or monthly horoscope. It has a huge library of astrology resources, so you can read in-depth information about understanding your charts.
8
Chani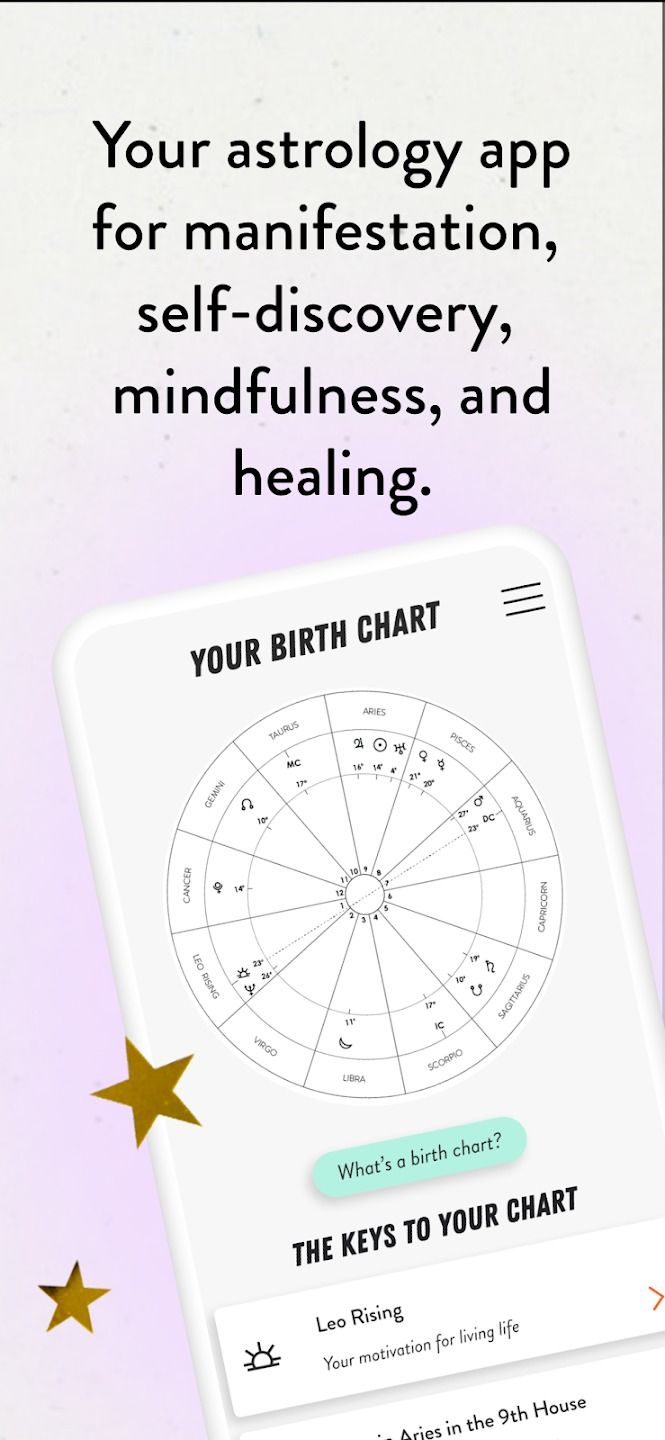 Produced by astrologer Chani Nicholas, Chani is an astrology app that encourages self-care techniques and meditation. While these mindfulness features are locked behind a paywall, the free version includes a detailed breakdown of your daily horoscope.
If you're willing to pay the subscription fee, Chani is the perfect way to apply the information from your astrology chart to the real world. If you're only interested in astrology information, we recommend looking elsewhere, but Chani is perfect for those who want a real-world application of astrology.
Take your time when choosing an astrology app
We carefully selected these apps to cater to a wide range of people, but you should take your time to find one that works for you. We recommend installing a few apps at a time and using them simultaneously. Don't subscribe to any premium features until you've narrowed the search.
Astrology apps can help practice mindfulness, but what is the mind without the body? Try these health and fitness apps for scientifically proven methods to improve yourself.