Samsung's Galaxy Watch 6 has been unveiled, is available for pre-order, and retailers are already out with interesting incentives to bring in buyers. Best Buy, for example, is giving out free gift cards to its Watch 6 customers. It's a solid deal, but if you're looking to trade in an old smartwatch, or are planning to purchase some extras along with your new wearable, Samsung's promotion might be the way to go. For a limited time, the company is offering enhanced trade-in values for smartwatches, a free fabric watch band, and you can get a $50 instant credit towards the purchase of accessories when you use our exclusive link.
Samsung Galaxy Watch 6
When it officially launches, the Samsung Galaxy Watch 6 will be one of the best Android smartwatches you can buy. It's not a significant upgrade from the Watch 5, which is sure to make some customers wary, but today's incentives may be enough to tip the scales back in the Watch 6's favor.
Samsung Galaxy Watch 6 deal
Again, whether you have a smartwatch to trade in or not, you will still get the free fabric band and an instant $50 credit to put towards accessories just for purchasing through us. The accessories include things like wireless chargers, battery packs, and earbuds — some of which are also being discounted. Now if you do happen to have a trade-in, you'll get a minimum of a $50 credit, regardless of brand. The actual value will of course depend on the model and condition of your smartwatch, but Samsung is beefing up its trade-in offers — particularly for Galaxy Watches, which we've listed below.
$100 trade-in value:
Galaxy Watch Active 2
Galaxy Watch 3
Galaxy Watch 4
$150 trade-in value:
$200 trade-in value:
Galaxy Watch 4 Classic
Galaxy Watch 5 Pro
Our two cents? You probably shouldn't trade in the Galaxy Watch 5 or 5 Pro unless your device's battery is already lagging, or you just have to have the latest everything. However, if you've still got a Watch 4/3/Active 2 — farewell, sweet prince, you were perfect for small wrists — you should absolutely hop on the upgrade train right now.
Android Police's Ara Wagoner is currently testing the Galaxy Watch 6 for review, and performance-wise, the Galaxy Watch 6 isn't a huge upgrade over last year's model, but it's not just this year's benefits older watch users need to consider. If you're on a Watch 4 or earlier, your screen isn't Sapphire Crystal Glass, and your battery is two years (or more) old. This means your screen is more vulnerable, and you're barely getting through the day on a charge.
The Galaxy Watch 6 gives you those crucial upgrades alongside a much-needed RAM boost and a larger screen in the same size watch thanks to the smaller bezels. Sure, most of the new "features" from the Galaxy Watch 6 will get back-ported to older watches — even the irregular heartbeat notifications — but this is a golden opportunity to improve your battery life and better protect your screen.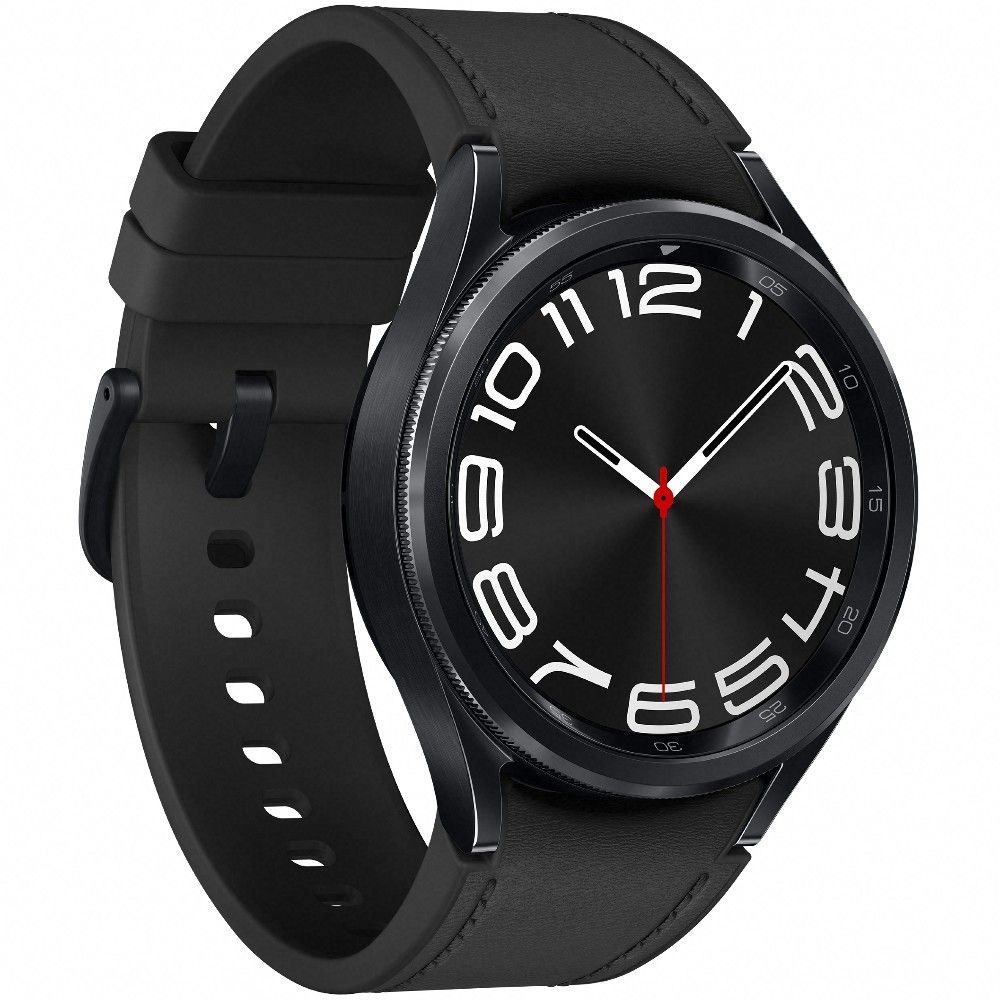 Source: Samsung
Samsung Galaxy Watch 6 Classic
If you'd prefer a larger watch with additional features, there's the Samsung Galaxy Watch 6. It has a bigger case, a physical rotating bezel for added watch control, and a 3D Hall sensor for magnetic field positioning. The Classic is $100 more than the base Watch 6, but it too has some great incentives today.
Samsung Galaxy Watch 6 Classic Deal
If you want the bigger watch with the physical rotating bezel, the Watch 6 Classic is also on promotion. You get the same $50 accessory credit (using our link), but you also get an additional $50 trade-in credit. We won't list them all again, but you can just add $50 to all the above-mentioned trade-in values — except the Watch 4 Classic. Whichever one you decide to go with, just be sure to act quickly, as these offers won't be around forever. Also make sure you check out our roundups of the best Galaxy Watch 6 bands and best Galaxy Watch 6 Classic cases for ideas on how to customize your new purchase.