Samsung Galaxy S23+

Top performance

The Galaxy S23+ is the sweet spot in Samsung's lineup for those who want leading performance and a larger screen but don't need the advanced features of the pricier S23 Ultra.

Pros

Excellent screen with improved brightness
Cutting-edge performance
Four years of software updates

Cons

Modest camera improvements over the prior model
Battery life may still be a problem

Source: Google

Google Pixel 7 Pro

Excellent camera

Google's Pixel 7 Pro packs in an excellent camera system that combines impressive hardware with machine-learning features to produce some of the best photos you'll get from a smartphone in its class. It sports a minimalist yet attractive design, and you get a pure Android 13 experience.

Pros

Impressive camera system
Refined design
Five years of software updates

Cons

Only modest performance improvements over last year's model
Battery life is a bit disappointing
Key Takeaways
The Galaxy S23+ and the Pixel 7 Pro are both excellent smartphones with their own unique features and strengths, but the Pixel 7 Pro has a superior camera system that utilizes computational photography.
While the Galaxy S23+ offers top-notch performance with its custom Snapdragon 8 Gen 2 chip, the Pixel 7 Pro provides more than enough power for everyday use and comes with 12GB of RAM. Performance gains may not be noticeable in day-to-day use.
When considering which phone to choose, the Pixel 7 Pro may be the better option due to its superior camera system, sufficient performance, and the assurance of more software updates in the future.
Samsung's Galaxy S23 Ultra has more than earned its place among our favorite Android phones, and the Galaxy S23+ is a great middle-ground for those who want the performance and power of the S23 series without cashing out for the Ultra. But how does that mid-runner stand up against the best that Google has to offer, the Pixel 7 Pro? Let's take a look.
Price, availability, and specs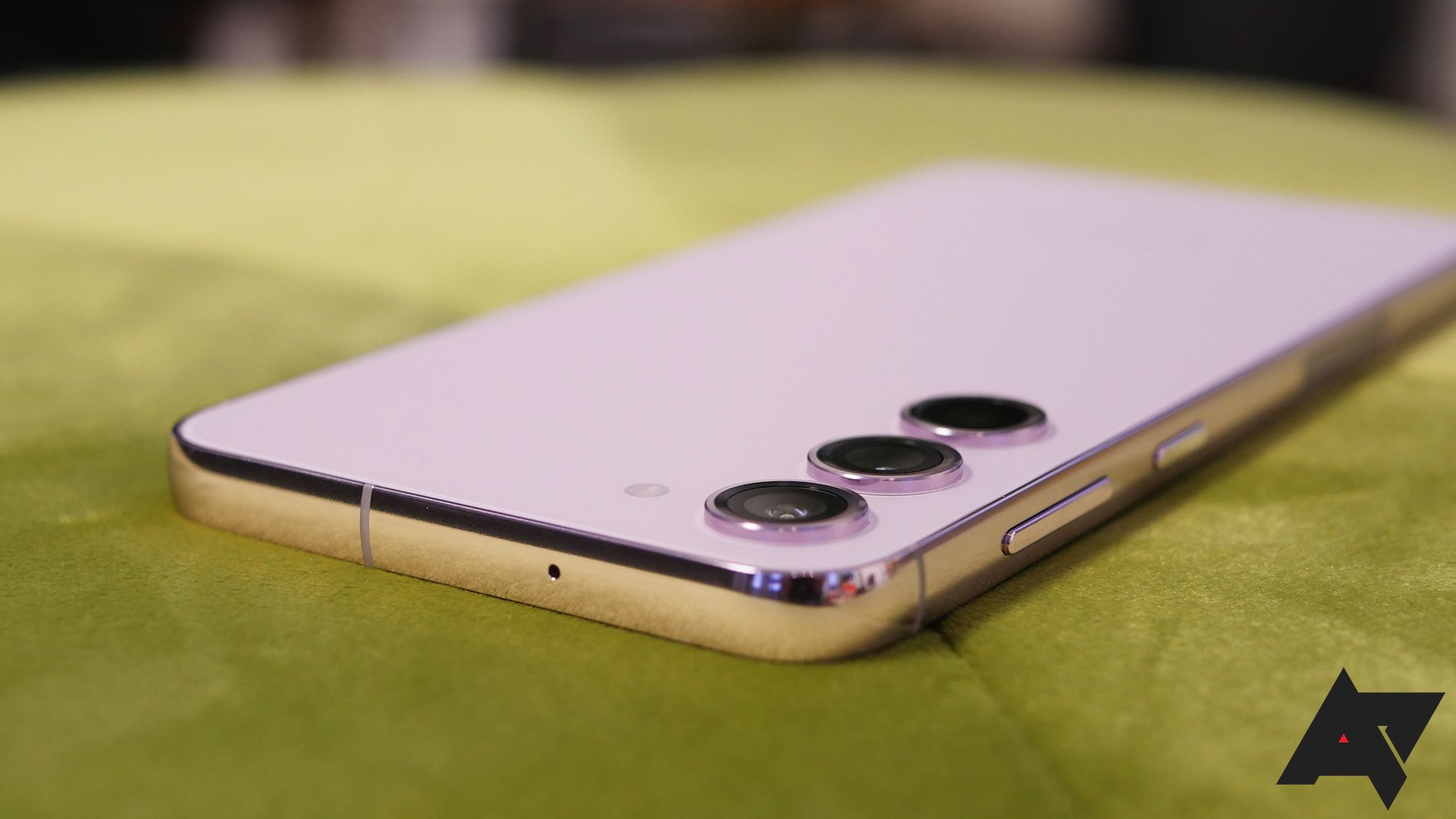 The Galaxy S23+ starts at $1,000 for the base model, which now comes with 256GB of storage. Your color choices this year are Phantom Black, Cream, Green, and Lavender, with Graphite and Lime available exclusively from Samsung. Getting it on a carrier plan will reduce those prices a bit.
The Pixel 7 Pro retails for $900 for the 128GB model. Taking it up to a comparable 256GB brings it in at the same $1,000 price as the Galaxy S23+. However, you can find better prices on this one if you shop around, especially if you're willing to activate on a carrier right away.
| | Samsung Galaxy S23+ | Google Pixel 7 Pro |
| --- | --- | --- |
| SoC | Qualcomm Snapdragon 8 Gen 2 Mobile Platform for Galaxy | Google Tensor G2 |
| Display | 6.6″ FHD+ AMOLED, 48~120Hz refresh, 240Hz touch sampling | 6.7 inches, 1440×3120 (QHD+), LTPO AMOLED, 120Hz, 1500 nits peak brightness, Gorilla Glass Victus |
| RAM | 8GB | 12GB |
| Storage | 256GB or 512GB | 128GB, 256GB, 512GB |
| Battery | 4,700mAh | 5000mAh, up to 23W fast charging, up to 23W wireless charging (Pixel Stand) |
| Ports | USB-C | USB-C |
| Operating System | One UI 5.1 w/ Android 13 | Android 13 |
| Front camera | 12MP f/2.2 | 10.8MP f/2.2 (92.8° FoV, fixed focus) |
| Rear cameras | 50MP f/1.8 OIS main, 12MP f2.2 ultrawide (120°), 10MP f/2.4 OIS telephoto (3x) | 50MP f/1.85 primary (82° FoV w/OIS); 12MP f/2.2 ultra-wide with autofocus (125° FoV); 48MP f/3.5 5x telephoto w/OIS; LDAF, Spectral and flicker sensor; 5x optical and up to 30x Super Res Zoom |
| Connectivity | 4G, 5G, UWB, Wi-Fi 6E, Bluetooth 5.3, NFC | 5G (mmWave supported in the US), Wi-Fi 6E (802.11ax), Bluetooth 5.2, NFC, Ultra-Wideband, Dual-band GNSS, Dual SIM (nanoSIM + eSIM) |
| Dimensions | 163.3 × 78 × 8.9mm | 3.01 x 6.4 x 0.35 inches (76.6mm x 162.9mm x 8.9mm) |
| Weight | 196g | 7.4oz (212g) |
| Charging | 45W wired (Quick Charge 2.0, Samsung Adaptive Fast Charging), 15W wireless (Samsung Fast Wireless Charging 2.0, WPC), Wireless PowerShare | 23W wired with Google 30W USB-C charger, up to 23W wireless with Pixel Stand, 12W wireless with compatible Qi chargers |
| IP Rating | IP68 | IP68 |
| Price | From $1,000 | $899 USD |
| Security | Fingerprint (Ultrasonic, under-display) | Face unlock, in-display fingerprint reader |
Design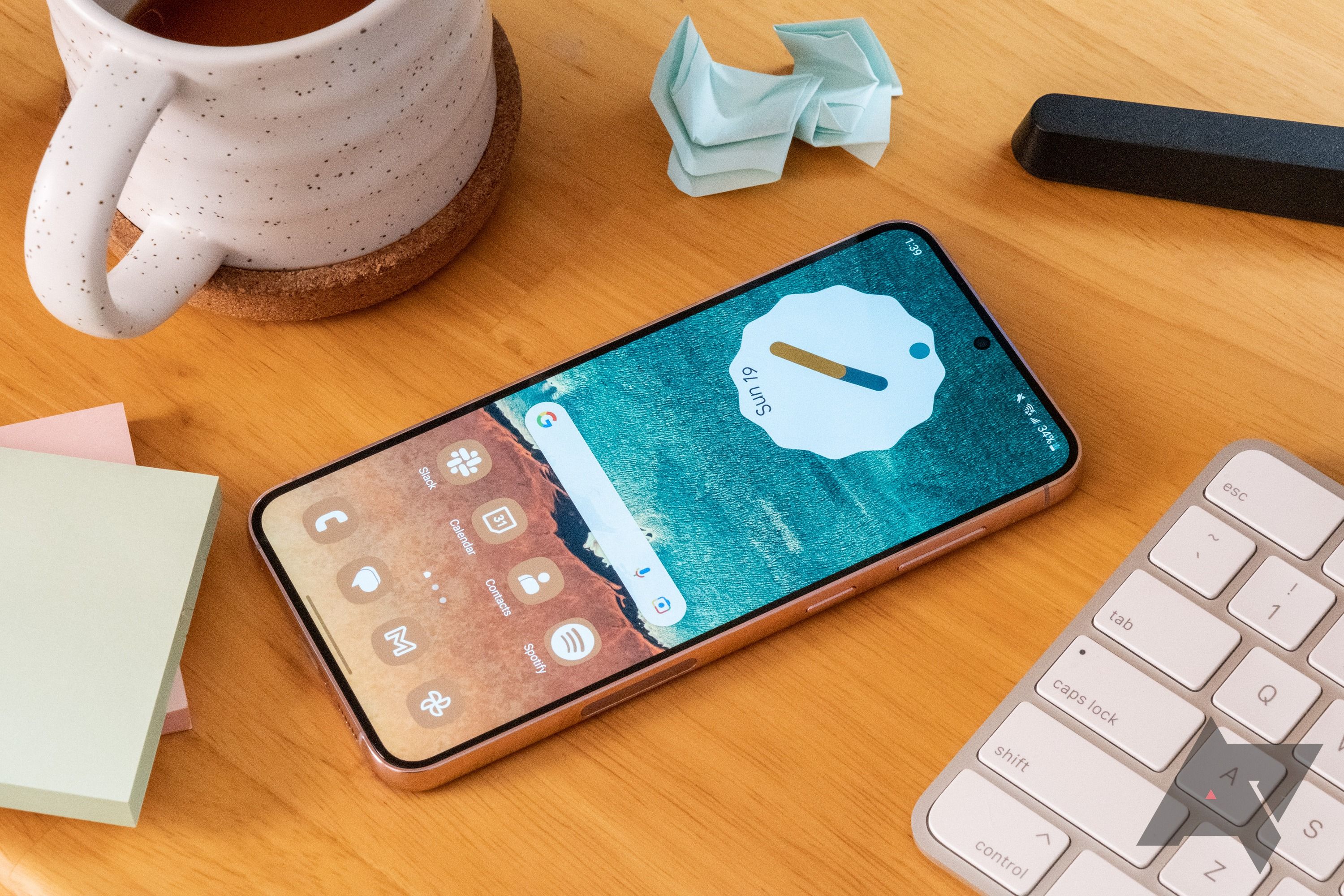 The Galaxy S23+ retains Samsung's triple-camera design, but the company changed things up by ditching the camera bump of prior models in favor of three protruding lenses. The result is a cleaner look that's closer to the motif of the S23 Ultra. It's still unmistakably a Galaxy S-series and has the solid build quality we've come to expect from Samsung, but it feels like a more refined and understated design.
Google settled on its own unique design language with the Pixel 6 family, with a horizontal camera bar that sets it apart from most other Android handsets. The Pixel 7 Pro takes that look and improves on it with an aluminum trim that makes it stand out even more nicely. It's an elegant and classy look that's also practical. The Pixel 7 Pro owns the camera bump, turning it into a bold statement rather than an awkward afterthought.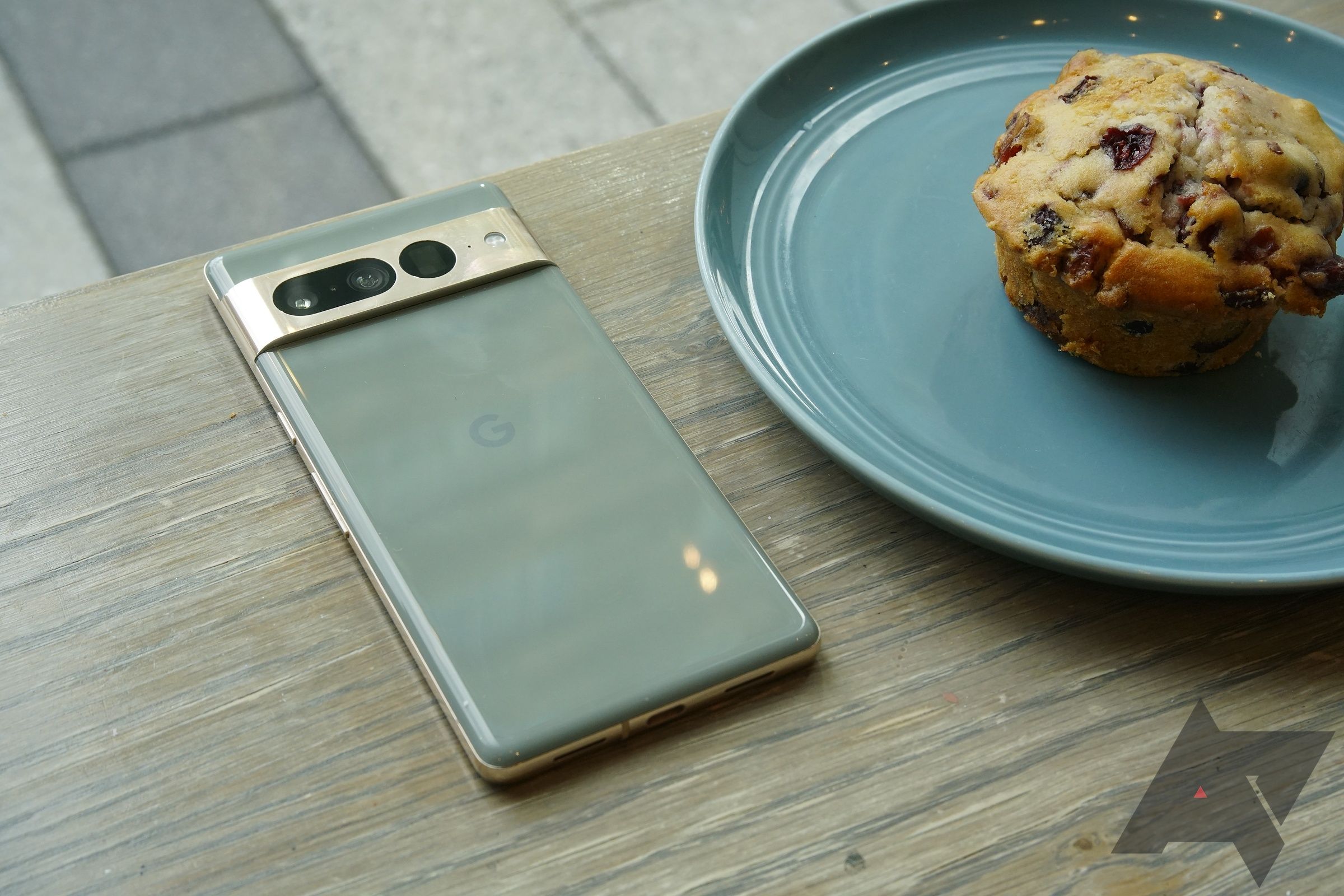 The dimensions of the Galaxy S23+ and the Pixel 7 Pro are close enough to be tied for size, although the Pixel is a bit thicker thanks to the camera bar. Both feature glass backs, with both sides covered by a flavor of Gorilla Glass Victus. The Samsung Galaxy S23+ edges out the Pixel 7 Pro with tougher Gorilla Glass Victus 2 on the front and back, which should provide better protection against drops on rough surfaces such as concrete.
Display
The Galaxy S23+ sports a 6.6-inch Dynamic AMOLED 2X Infinity-O flat screen with FHD+ (2340×1080) resolution and a 120Hz adaptive refresh rate. Google's Pixel 7 Pro improves on that by going slightly larger at 6.7 inches but also taking the resolution up to QHD+, which works out to 3120×1440. This higher resolution on a similarly sized screen works out to a higher pixel density of 512 pixels per inch (PPI) compared to 425ppi on the Galaxy S23+, so everything should look crisper on the Pixel 7 Pro.
However, the Galaxy S23+ reaches a slightly higher peak brightness of 1,750 nits compared to the Pixel 7 Pro's 1,500 nits. This may give the S23+ a slight edge on sunny days, but 1,500 is plenty bright for most purposes. Still, you likely won't struggle to see what's on the screen of either one unless you're dealing with direct sunlight reflecting off the glass.
Software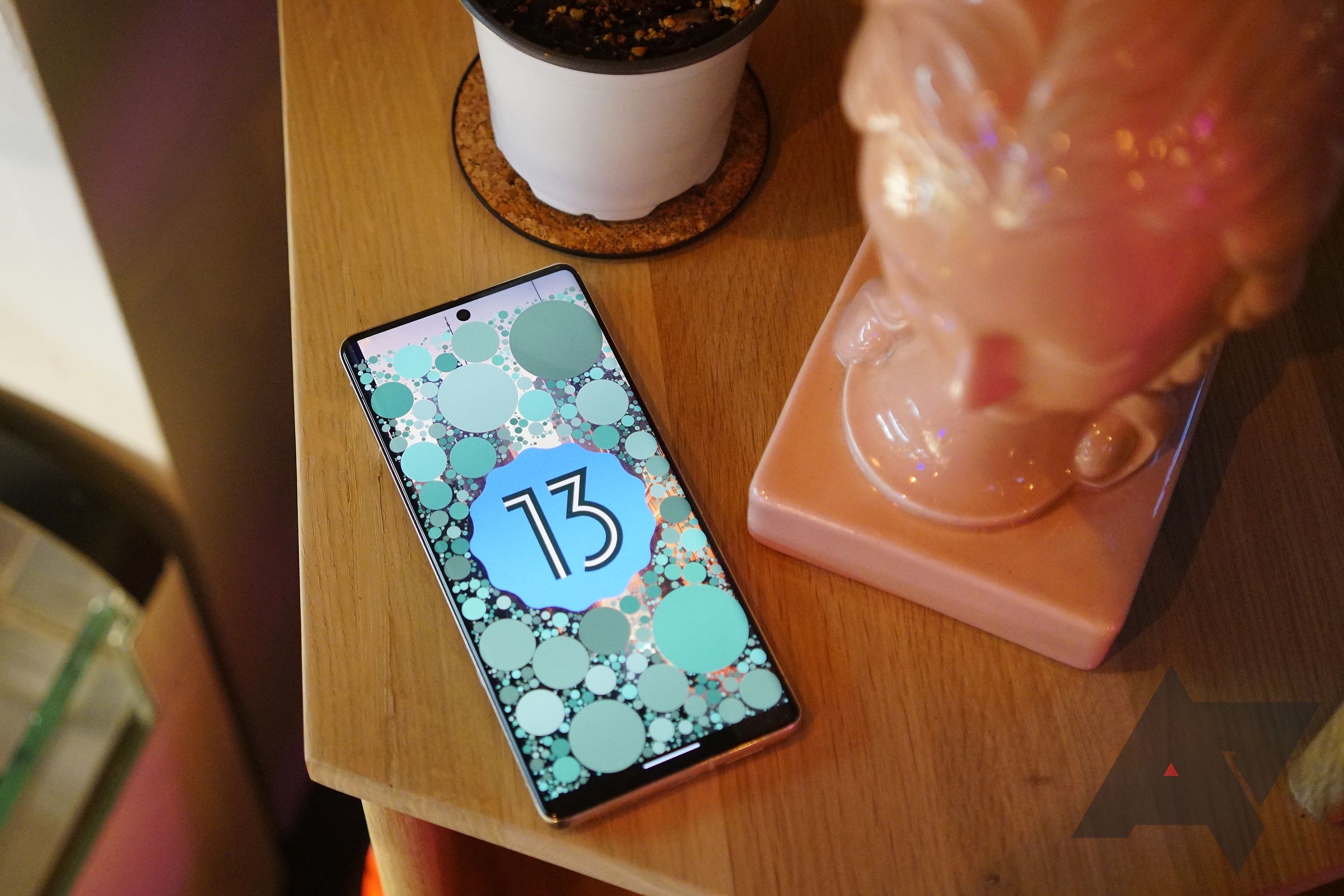 The Pixel 7 Pro and Galaxy S23+ each ship with their own flavors of Android 13. The Pixel gives you the pure Google experience that includes tighter integration with services like Google Assistant and the rest of the Google suite of apps. With the Galaxy S23+, Samsung layers its OneUI 5.1 on top for advanced customization and a deeper tie-in to the rest of the Samsung ecosystem.
Both use Android 13 at the core, and both will continue to get Android updates for years to come. Samsung promises four years of major updates that will take the Galaxy S23+ to Android 17 someday, plus security updates for another year after that. Google promises five years, which means Android 18 will eventually find its way to the Pixel 7 Pro. Whether you'll want to keep either phone for that long is another matter, but at least it's nice to know you have the option.
Performance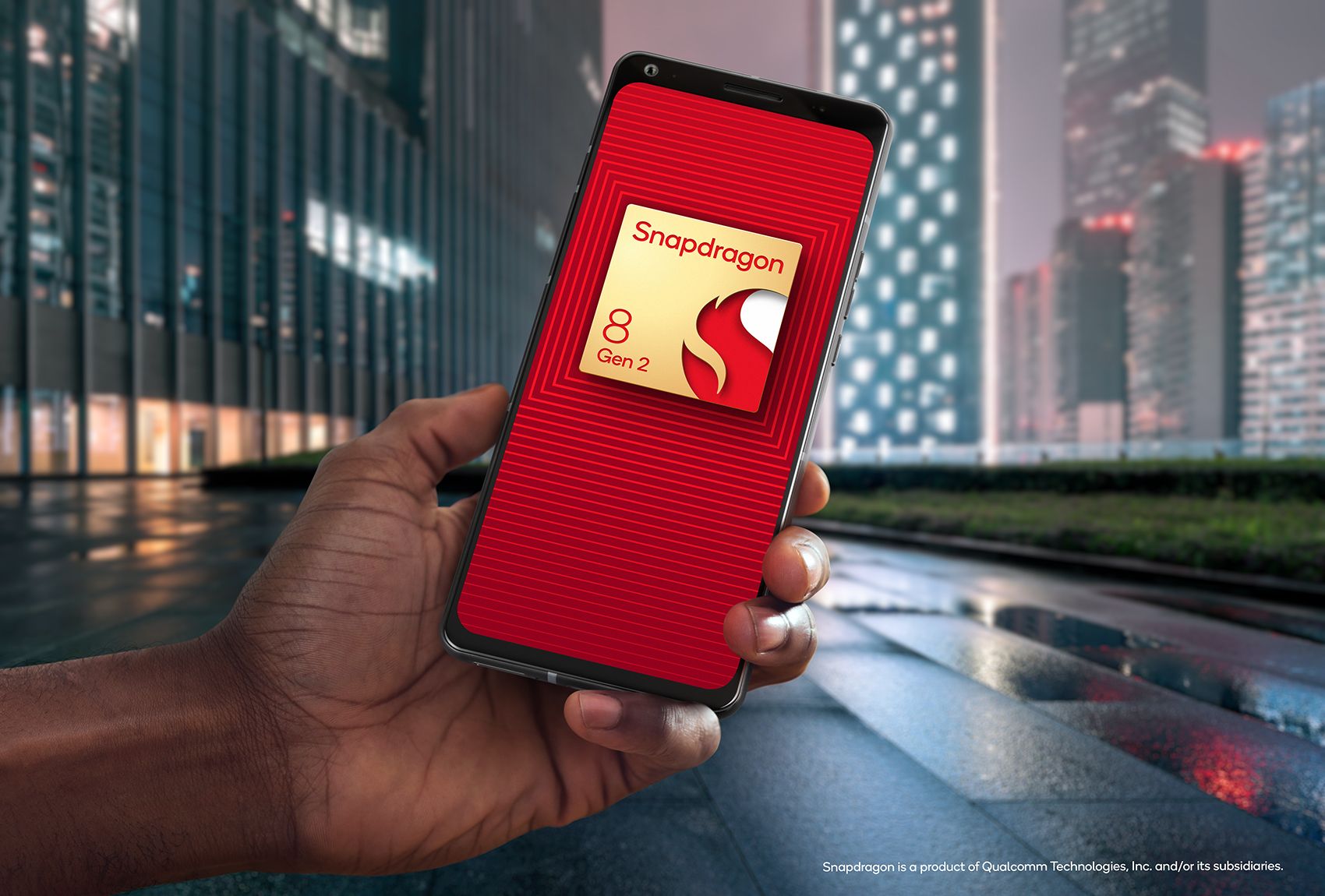 Source: Qualcomm
Google moved to its own custom silicon with the Pixel 6 lineup in 2021. While it faced its challenges with its first-generation Tensor chip, the Pixel 7 Pro packs in the Tensor G2, a second-generation version that seems to have ironed out many of the kinks. As powerful as the Tensor G2 is, the name of the game doesn't seem to be driving huge performance gains. It's a respectable chip that delivers solid results. Still, the focus appears to be more on improving power efficiency and powering machine learning for features like Google Assistant and computational photography.
On the other hand, Samsung has seriously upped its game with the Galaxy S23 lineup. While the smartphone maker isn't ready to build its own silicon, it worked more closely with Qualcomm this time around to produce its bespoke version of the latest Snapdragon 8 Gen 2 chip that drives performance to levels that its similarly equipped rivals won't be able to reach.
There's little doubt the Galaxy S23 will run circles around the Pixel 7 Pro on paper, but it's fair to say this isn't a performance increase that you're likely to notice unless you're a hardcore mobile gamer. The Pixel 7 Pro offers more than enough performance for everyday use, and it comes standard with 12GB RAM across the board. While you'll need to step up to the 512GB version for that on the Galaxy S23+, the 256GB base model only includes 8GB.
Battery and charging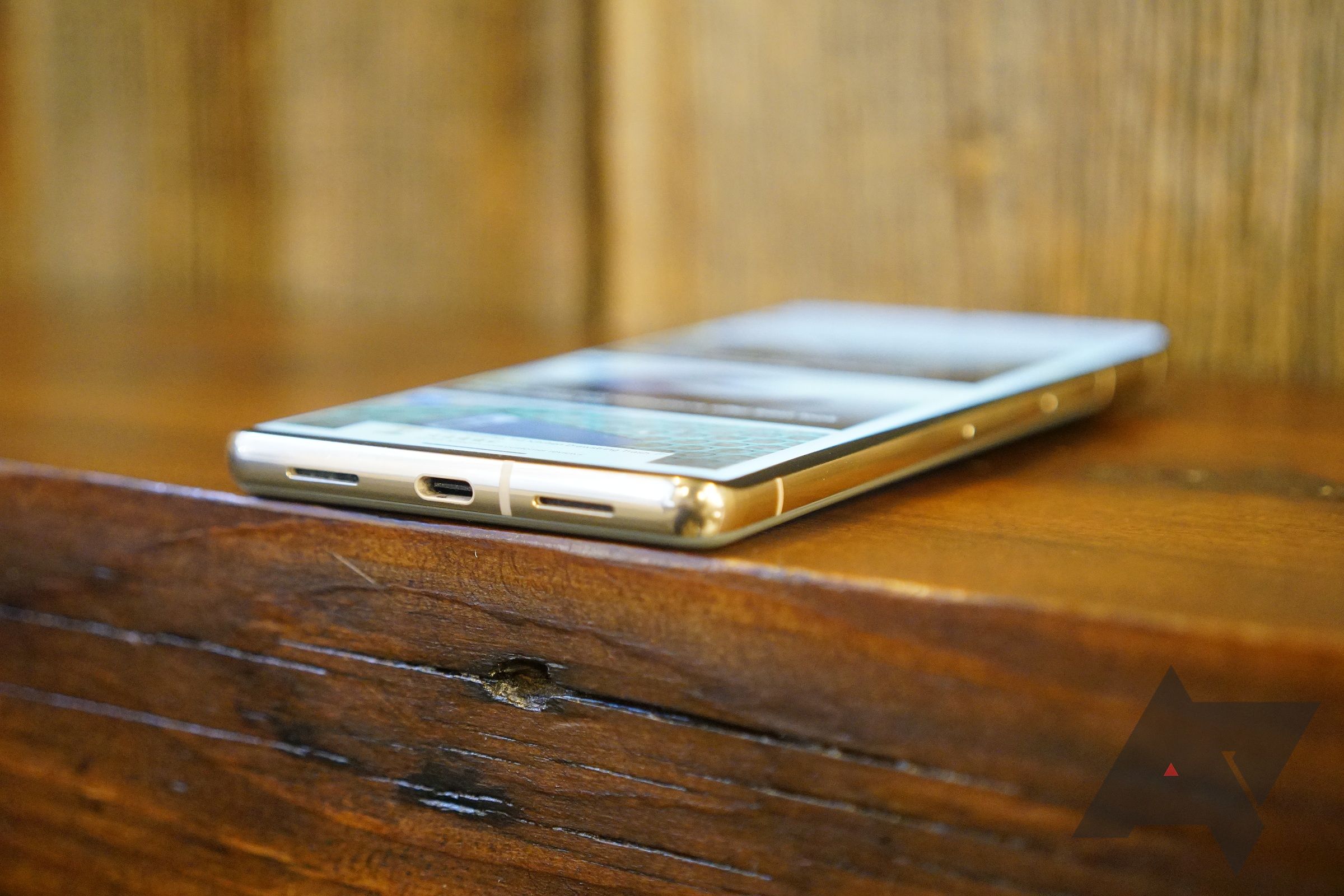 Although the Pixel 7 Pro has a 5,000mAh battery inside, it doesn't seem to make the best use of it. There's enough to get you through a day of typical use, but if you're pushing it a bit harder, you may need to charge it before bedtime. Wired charging also falls a bit short, with only 23W charging speeds. On the upside, you'll get 23W wireless charging if you use Google's proprietary Pixel Stand charger.
While the Pixel 7 Pro may not have ideal battery life, the Galaxy S23+ could fall even shorter, depending on how you use it. The Galaxy S22+ had a 4,500mAh battery that struggled even harder to get users through a full day of use. Samsung increased the battery capacity to 4,700mAh in the Galaxy S23+, but any real extra runtime will likely need to come from efficiency improvements in the new Qualcomm Snapdragon 8 Gen 2 chip. On the upside, you'll get 45W charging with the Galaxy S23+, which means you can top it up nearly twice as quickly.
Cameras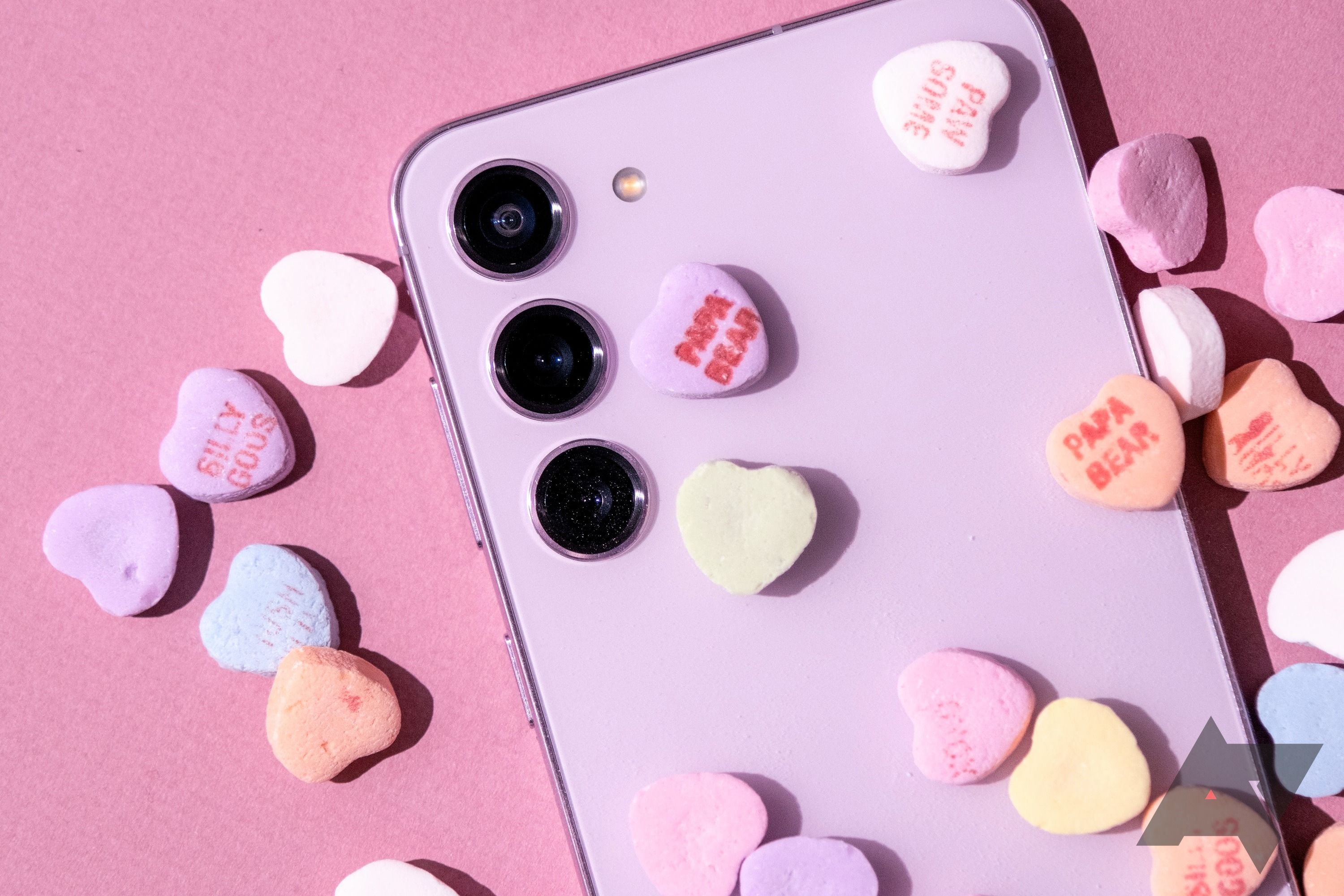 Samsung Galaxy S23
If there's one thing that sets the Galaxy S23+ apart from its bigger brother (the premium Galaxy S23 Ultra), it's the cameras. Most smartphone manufacturers differentiate their highest-end models by reserving the best camera systems for them, and the Galaxy S23 lineup is no exception.
To be fair, the Galaxy S23+ has a very capable camera system for everyday use. A 50-megapixel (MP) wide main camera is joined by a 12MP ultra-wide and a 10MP telephoto with a 3X optical zoom. The new Snapdragon 8 Gen 2 will also likely power a host of new computational photography improvements to produce even better photos through more advanced image processing.
However, the Pixel 7 Pro is the highest-end model in Google's lineup, so it gets the best camera system the company offers. The 50MP main camera uses a better sensor and takes impressive shots on its own. It's joined by a 48MP telephoto lens with a 5x optical zoom in addition to the more typical 12MP ultra-wide. Google also put its AI expertise into building a more sophisticated computational photography engine inside the Tensor G2, which produces excellent photos without fiddling with the settings.
Which phone is right for you?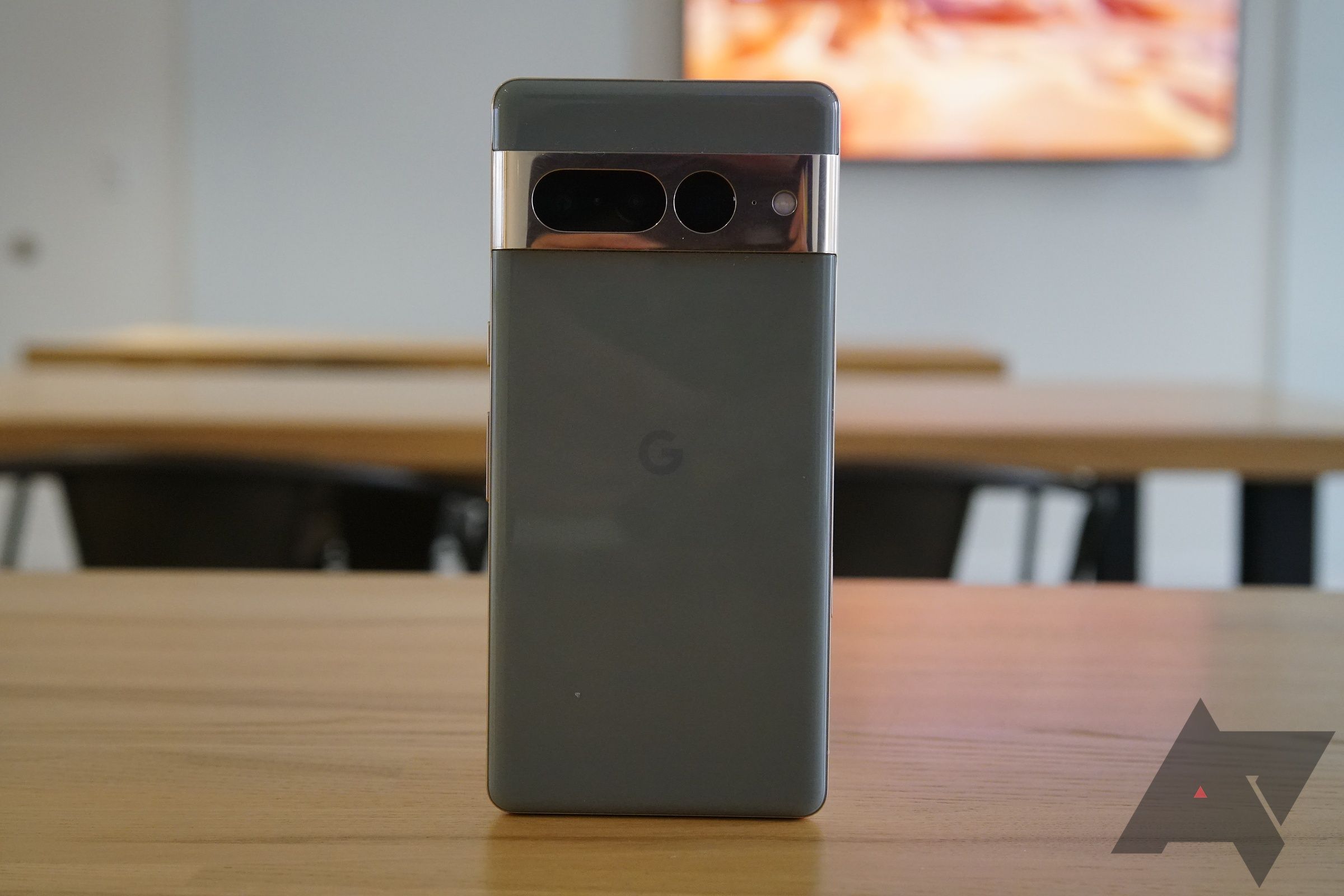 The Galaxy S23+ and the Pixel 7 Pro are both excellent smartphones, but they also serve different purposes. As such, it is important to think about your priorities before going one way or the other.
Ultimately, performance isn't everything, and if you want to pick the best phone between these two, then it's hard not to recommend the Pixel 7 Pro. Sure, it might not have the same level of performance on paper, but we're long past the point where faster chips mean noticeable performance gains in day-to-day use. Don't let the bigger numbers on the S23+ box mislead you. The Pixel 7 Pro has everything you need in a device, and it packs more than enough performance for most users needs.
Further, the Pixel 7 Pro's camera system is far superior to that of the Galaxy S23+, and it can even hold its own against the more expensive Galaxy S23 Ultra thanks to Google's onboard computational photography features.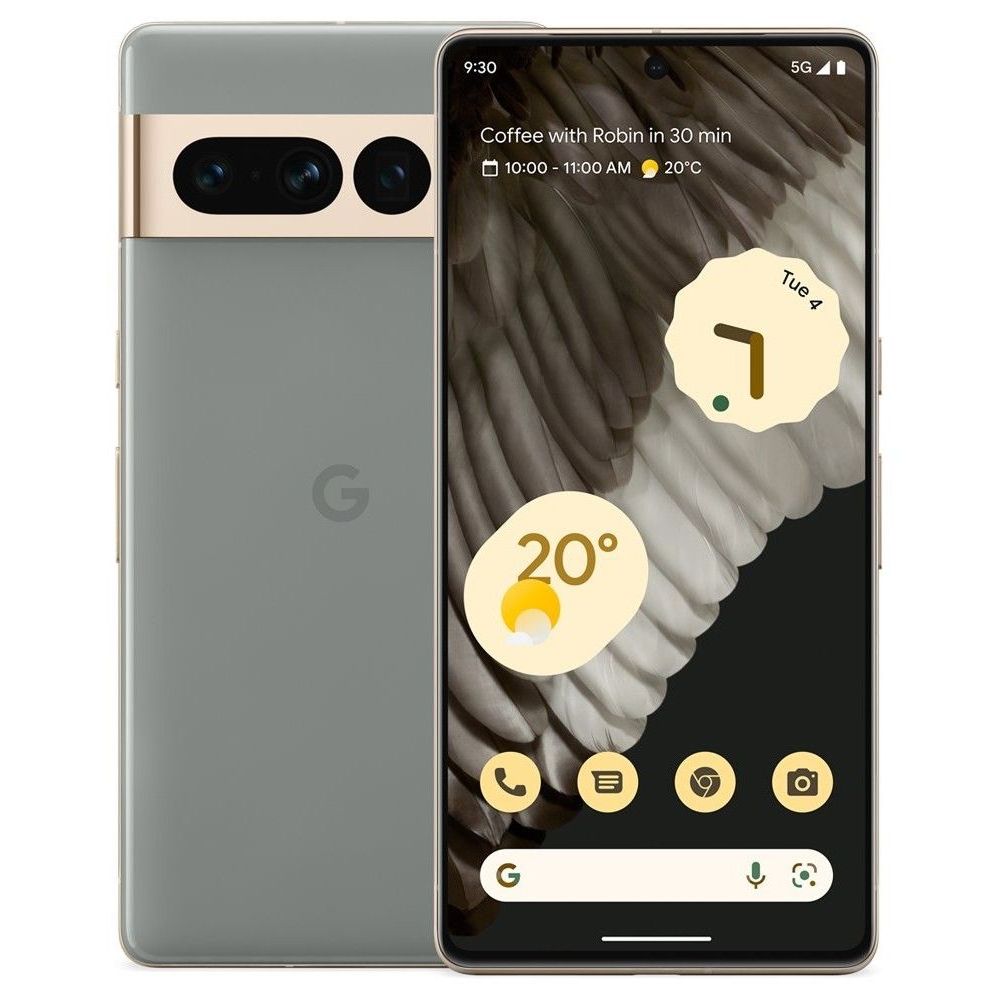 Source: Google
Google Pixel 7 Pro
Google's Pixel 7 Pro packs in an excellent camera system that combines impressive hardware with the power of machine learning features to produce some of the best photos you'll get from a smartphone in its class. It sports a minimalist yet attractive design, and you get a pure Android 13 experience with more software updates for years to come.
Of course, if you are just looking for raw performance without upgrading to the S23 Ultra, then the Galaxy S23+ is sure to hit all the right notes. The custom Snapdragon 8 Gen 2 is engineered to deliver fantastic performance for the most demanding games and apps.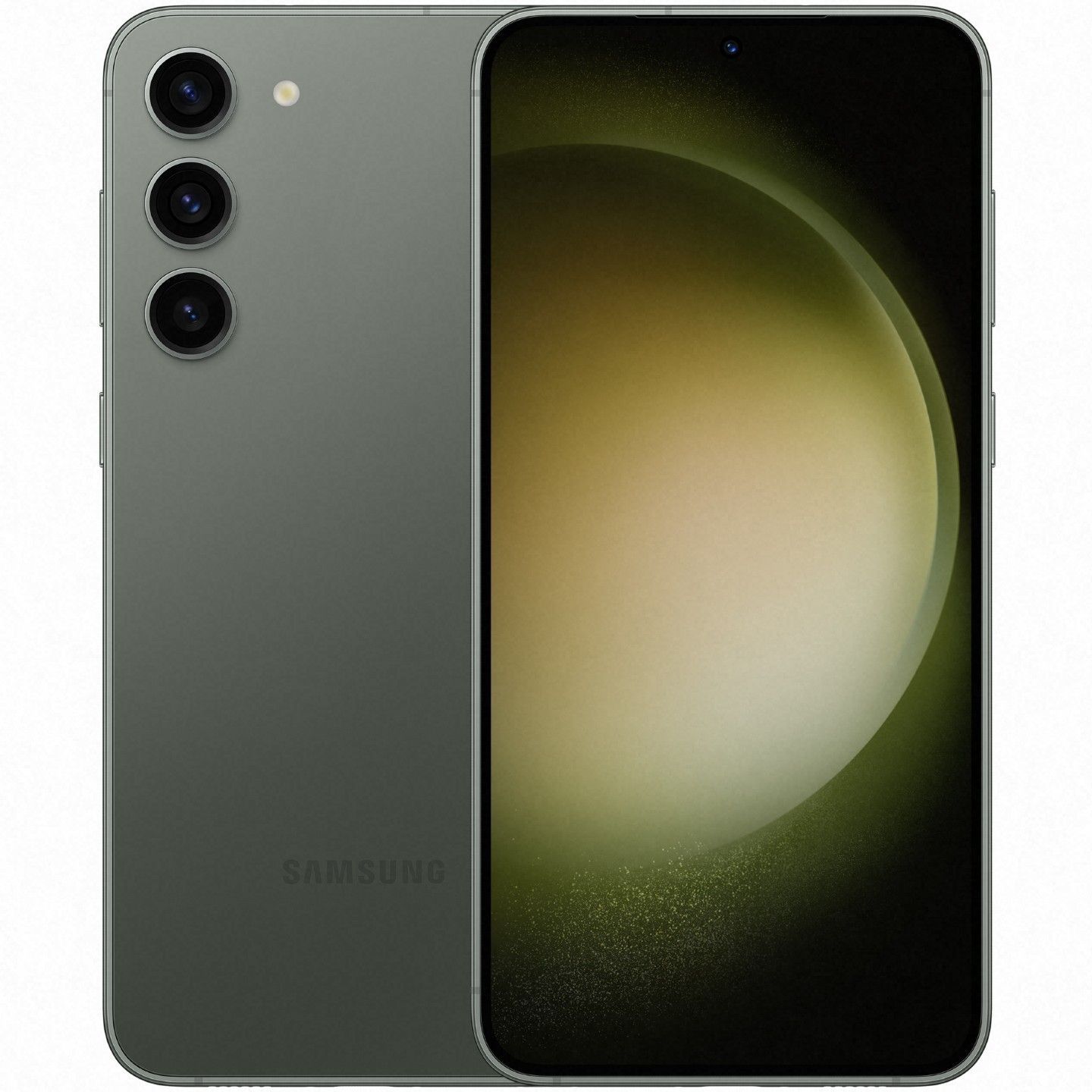 Source: Samsung
Samsung Galaxy S23+
The Galaxy S23+ is built to provide a top-notch Android experience in 2023 for those who like to live just a little larger. The 6.6-inch AMOLED display runs smoothly, the 45W wired charging should allow for longer days with shorter breaks plugged in, and there's more room to run around with thanks to the 256GB and 512GB options. Backed by Qualcomm's Snapdragon 8 Gen 2 Mobile Platform for Galaxy, it's about as much phone as you can get right on that $1,000 mark.