Samsung Galaxy A14 5G

A worthy successor

All the essentials at a great price

Samsung's Galaxy A14 5G is the latest budget phone from the company, keeping the same adequate performance from its previous generation but with a better display and a lower price.

Pros

Updated design
Cheaper starting price
Better screen

Samsung Galaxy A13 5G

Last year's news

Higher cost, not as lovely

The Samsung Galaxy A13 5G performance is the same as the newer model, but the screen isn't quite as lovely. If you already have the A13 5G, you probably don't need to upgrade, but if you choose to, you won't have to pay as much for it, which is nice.

Pros

Same performance as the A14 5G

Cons

More expense starting price
Less attractive design
Screen is only 720p
The Galaxy A13 5G was one of Samsung's most impressive budget phones when it dropped in 2022. Now, with its predecessor finally out, it's time to look at how the two devices stack up against each other, especially if you're thinking about upgrading. At face value, the Galaxy A14 5G is actually better and even cheaper than the A13, making it one of the best budget Android phones we've seen a drop in 2023. Here's a closer look at how these two devices stack up side-by-side.
Price, availability, and specs
When it comes to price, you'll save some money going with the A14 5G over the A13 5G. That's because Samsung has made it cheaper out of the box, starting at $200 versus the $250 price tag of the A13 5G when it was released. Of course, that price has dropped slightly now, with the A13 5G (64 GB) often available for $210 to $215, depending on where you look.
As far as availability goes, it's a bit tougher to get your hands on the A13 5G now, with it mostly being available at third-party sellers through platforms like Amazon. The A14 5G, on the other hand, can be purchased from Amazon, Samsung, and some carriers like Verizon. If you're upgrading from the A13 5G to the A14 5G, then the spec difference isn't that notable. However, if you plan to buy one of the two, then going with the A14 5G for the better specs and price will be your best bet.
| | Samsung Galaxy A14 5G | Samsung Galaxy A13 5G |
| --- | --- | --- |
| SoC | MediaTek Dimensity 700 | MediaTek Dimensity 700 |
| RAM | 4GB | 4GB |
| Storage | 64GB, expandable by MicroSD (up to 1TB) | 64GB |
| Battery | 5,000 mAh | 5,000 mAh |
| Operating System | Android 13 with One UI 5.0 | Android 11 with OneUI 3.1 |
| Front camera | 13MP f/2.0 | 5MP f/2.0 |
| Rear cameras | 50MP f/1.8 main + 2MP f/2.4 macro + 2MP f/2.4 depth | 50MP f/1.8 primary, 2MP f/2.4 macro, 2MP f/2.4 depth |
| Dimensions | 167.7 x 78 x 9.1mm | 164.5 x 76.5 x 8.8mm |
| Weight | 204g | 195g |
| Price | $199 | $250 |
Hardware and design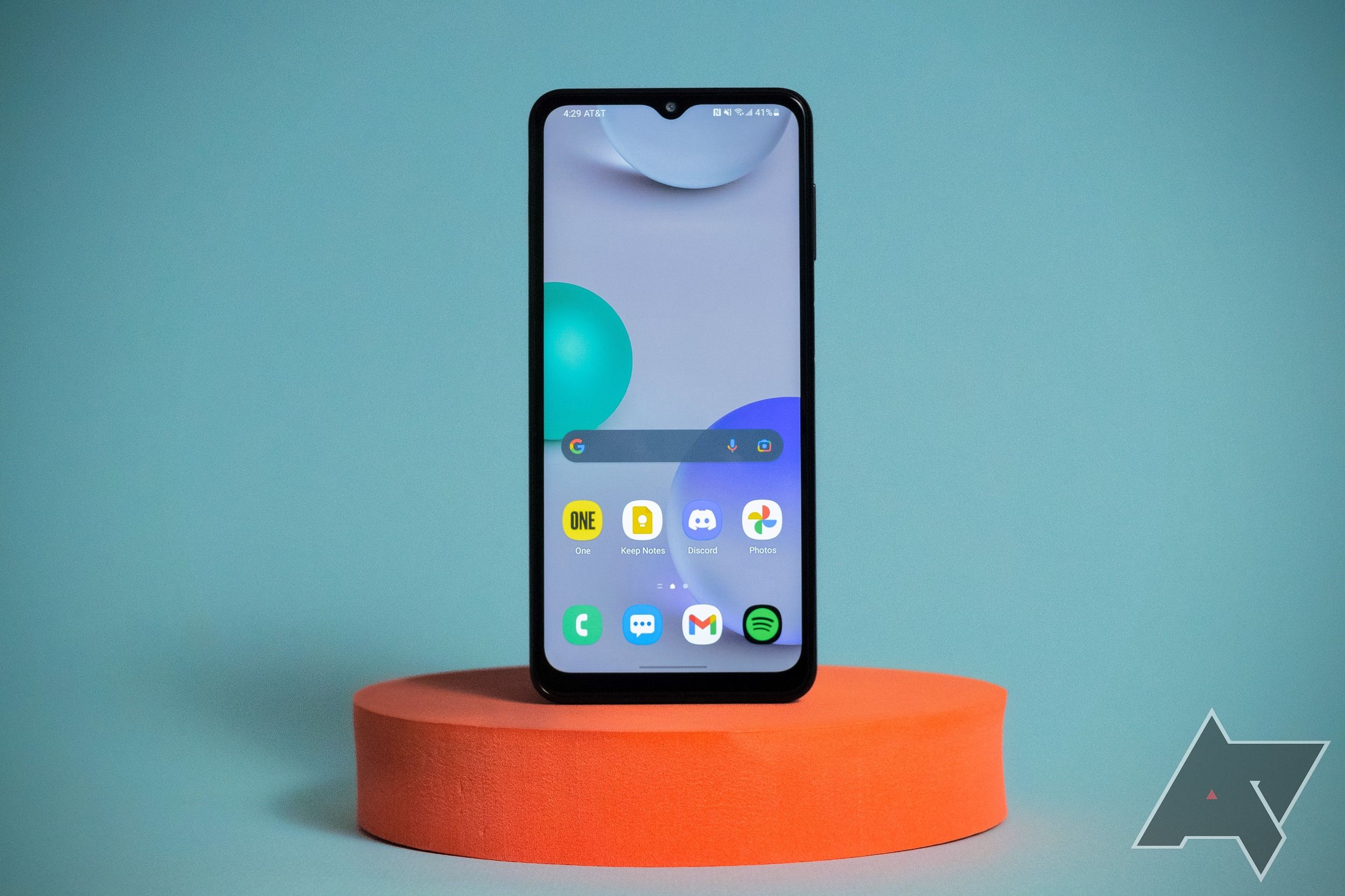 While the overall design is similar (yes, the teardrop notch still exists), it has been updated and improved to feel more modern and less cheap. The main difference is that the old rounded plastic body on the Galaxy A13 5G is now gone, replaced by a flat back with no camera bump. This is a nice improvement and almost fools you into believing you're holding an S-series phone; if it wasn't for that bezel and notch on the front, the illusion could hold up.
Like last year's Galaxy A14 5G model, there's a volume rocker, a satisfyingly quick power button-mounted fingerprint sensor on the right edge, and a SIM/microSD card tray on the left. Both models come with the same 64GB of onboard storage, which is low by today's standard, but the budget phone makes up for it by offering compatibility with microSD cards up to 1TB in size. At the bottom, you'll find a USB-C port, a downward-firing speaker, and a 3.5-millimeter headphone jack, all the same as the A13 5G. Don't expect the sound to be any better out of that lackluster speaker. However, the fact that the headphone jack stuck around is a good thing.
Display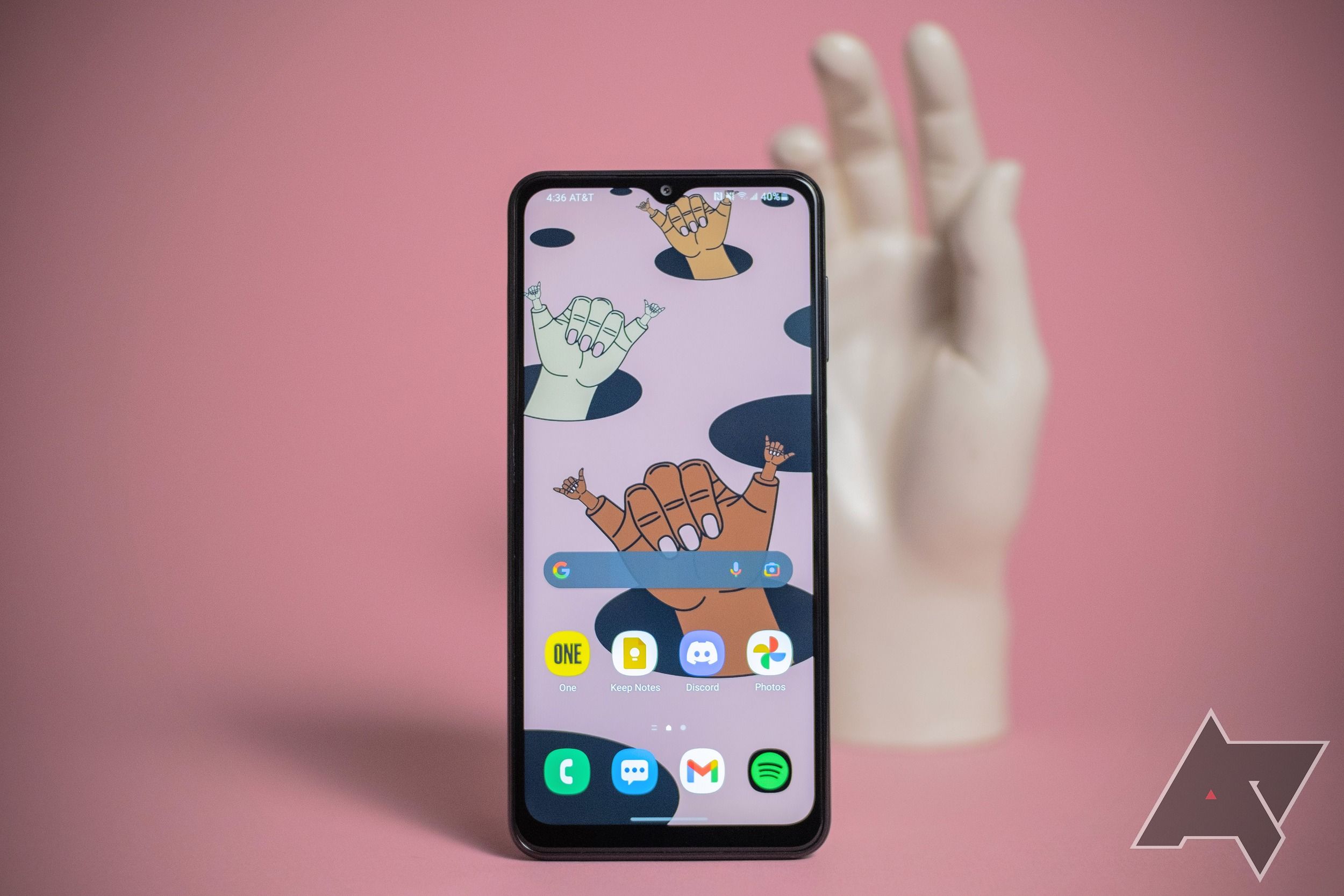 The biggest upgrade to the Galaxy A14 5G is the display, which was already impressive with a 90Hz refresh rate on a budget phone. The A14 is now rocking an FHD screen and isn't stuck at 720p like the A13, thus making everything look crisper. So if you're considering upgrading and have always hated how the A13 was stuck at 720P, you'll find that the A14 5G's screen is much more responsive and, thus, nicer to use. It isn't a massive upgrade, per se, but it will matter to those who want to eke out the best they can from this great line of budget-ready phones.
Software
Lastly, Samsung has been killing it with its software support, meaning if you buy the A14 5G now, you'll be able to stay updated for longer. The Galaxy A14 is shipping with Android 13 on board. The A13 5G also got the Android 13 upgrade not too long ago, so you can expect the same software experience today, but going into the future, the A14 5G will be supported just a bit longer. You'll get four years of security patches, meaning your phone will be in good hands until 2027. Plus, Samsung is committed to giving it two long OS upgrades to see you through to Android 15.
Performance
The Samsung Galaxy A13 5G and the A14 5G aren't too different performance-wise as they both feature the same MediaTek Dimensity 700 chip and 4GB of RAM, but this isn't bad.
For a true budget phone, the Galaxy A13 5G performance was pretty impressive. Flicking around home screens, opening and switching apps, and even playing fairly intensive games like Call of Duty Mobile went smoothly most of the time. The occasional stutter or lag while opening an app or doing something intensive still happens much more than you would notice on a flagship, but considering the phone's price, I don't think you can knock the performance of the A14 5G.
Battery life
When it comes to battery life, both devices will see similar results across charges. That's because the A13 and the A14 are equipped with the same standard 5,000 mAh battery. While they offer similar charging capabilities and battery sizes, the A14 will probably blow through that just a smidgen quicker, thanks to its expanded display resolution. It isn't something you'll notice that much, though, so there isn't really a clear winner between the two here.
Camera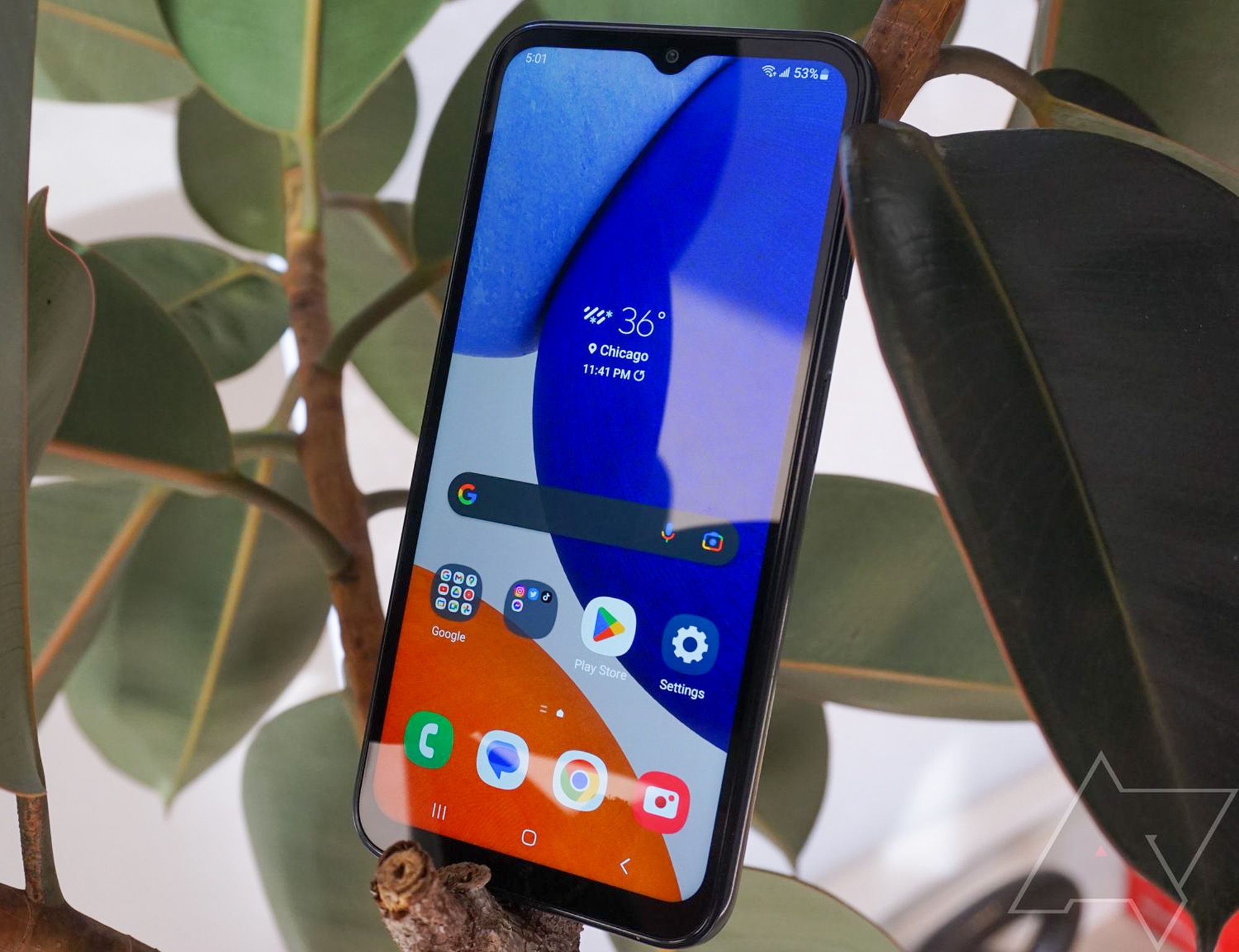 The camera array is another feature that sticks around for this year's model. On the back, you'll find the same 50-megapixel primary accompanied by two two-megapixel shooters — one macro and one depth. A primary camera is a decent option if you like taking photos with your smartphone.
In good lighting, we got some decent shots (albeit not with the most detail) with the Galaxy A13 5G, so performance on the A14 should be similar. Unfortunately, the sensor struggles with low light, making shots less desirable, and the other two cameras aren't really worth using.
Should you upgrade?
There really isn't any reason to buy the Galaxy A14 5G over the A13 5G if you already have the A13. Both phones are quite similar, and while the screen on the A14 is better, it isn't a groundbreaking difference. However, if you are in the market for a new budget phone, Samsung has improved the design, given the model a better display, and lowered the price by $50, which makes it easy to recommend for people looking to buy a new phone.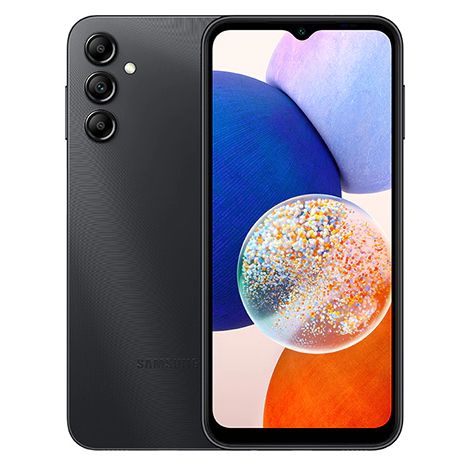 Samsung Galaxy A14 5G
Editor's choice
All the essentials at a great price
If you're in the market for a budget Android phone, you'll be hard-pressed to find a better value option than the Galaxy A14 5G. It's very similar to last year's model, but the enhanced display and lower price make it a no-brainer purchase.
If you're already sporting a Galaxy A13 5G, you don't need to upgrade to the new model. The new screen is better, but overall, the phones are very similar, and the A13 5G still offers plenty of years of support. It will do everything you need it to do without costing anything extra.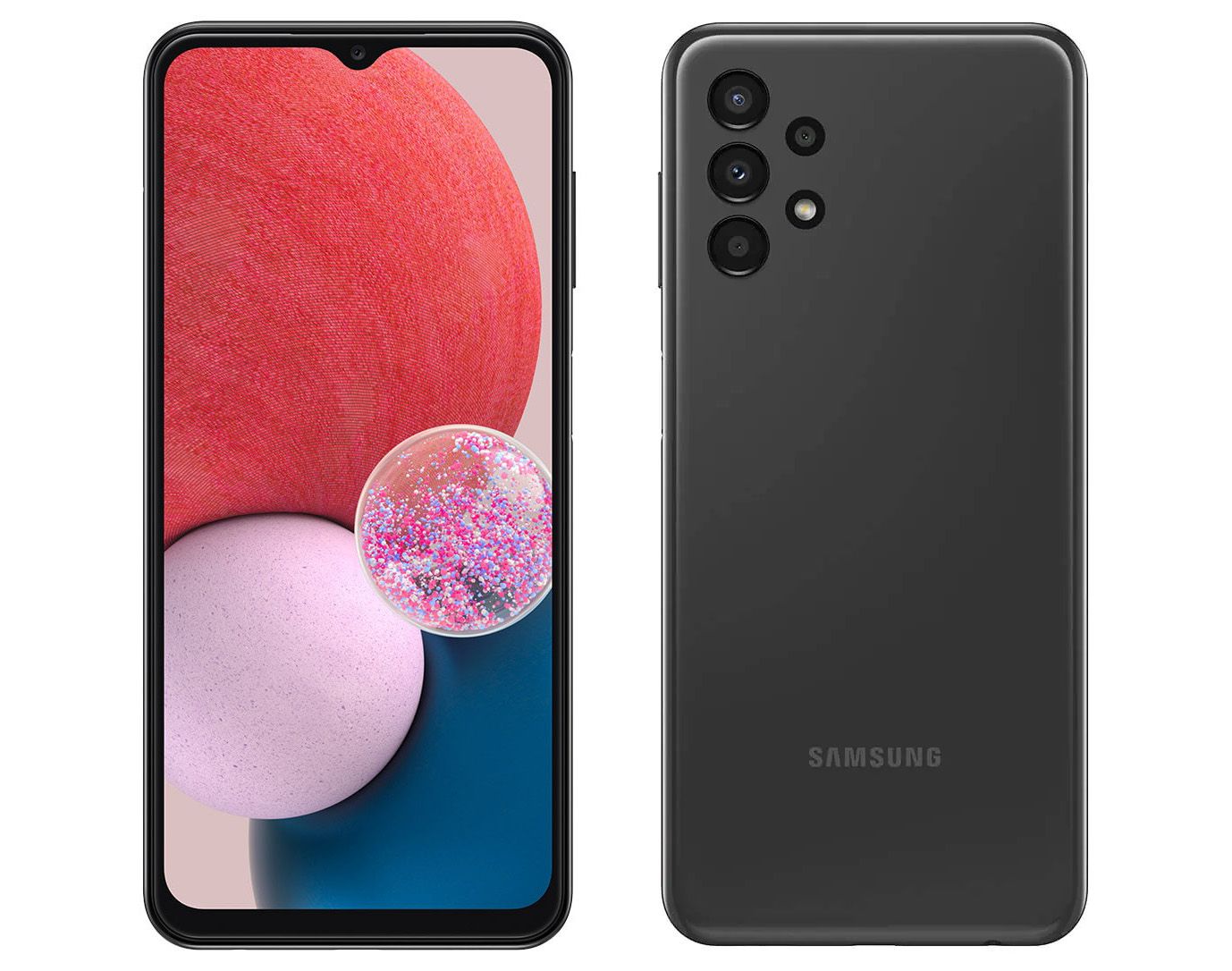 Samsung Galaxy A13 5G
Runner-up
Higher cost, not as lovely
You don't need to upgrade your Galaxy A13 5G to the new model, but there's also no reason to buy this option right now. If you're in the market for a new budget Samsung, go with the A14.