Summary
The Google Pixel Watch is a popular Wear OS device, but it has flaws like mediocre battery life and outdated internals compared to other high-end smartwatches.
Rumors suggest that the Pixel Watch 2 will address these issues with a Qualcomm W5 chipset for better performance and battery life.
The Pixel Watch 2 may also feature dynamic theming, smaller bezels, a smoother display, larger size options, and more affordable band options.
The Google Pixel Watch is one of our favorite Wear OS devices on the market. However, it's easy to spot its flaws. The battery life is middling at best, and although the watch features a unique, high-end design, it falls flat in a lot of ways compared to other high-end Wear OS options today. The Pixel Watch has aging internals and a 30Hz display that's not as smooth as what you get from Samsung and others.
Rumors and leaks are beginning to circulate about a potential sequel. If they're to be believed, the Pixel Watch 2 might solve many of our problems with the first generation. Here's everything we know so far.
Google Pixel Watch 2: Design and specs
We didn't see much in the way of credible Pixel Watch 2 leaks until late spring. Toward the end of May, 9to5Google reported learning from anonymous sources that the Pixel Watch 2 could come with a major internal upgrade. While the first generation is powered by a years-old Samsung chipset, the Pixel Watch 2 will apparently sport a Qualcomm Snapdragon W5 chipset. Whether the baseline W5 or the newer W5+ powers the Mobvoi TicWatch Pro 5, it would mean both performance and battery life gains.
In August, Android Authority released a comprehensive report that corroborated this. AA believes that the second-gen Pixel Watch will indeed use the non-plus Snapdragon W5 chipset along with the same NXP coprocessor used in the original model. Android Authority further says that the second-gen Pixel Watch will have a marginally larger battery: 306mAh to the first-gen's 294mAh. Finally, the report says that the Pixel Watch 2 will come with ultra-wideband (UWB) support, though that functionality isn't spelled out in FCC documentation spotted later in the month.
In June, 9to5Google found references in a Google app beta to what it believes to be the Pixel Watch 2 under the codenames Eos and Aurora — potentially Wi-Fi and LTE models. It also found a new animation for what appears to be Google Assistant functionality on the Pixel Watch 2, and based on the animation, it doesn't seem the new watch's design will be much different from the first model. However, the animation may be a placeholder.
A July leak published at 9to5Google indicated that the second-generation Pixel Watch could come with a materials downgrade. The new watch's body could be made of aluminum rather than stainless steel. That won't matter much to most users, but aluminum is less durable than steel, meaning the new watch's body might be more susceptible to scratches and dings than the older models.
FCC info unearthed in August points to three different versions of the second-generation Pixel Watch — one Wi-Fi/Bluetooth model, and two with differing LTE support, potentially for different wireless carriers. The FCC filing also reveals that there will be several bands available, including a "plastic active strap," a "metal mesh strap," a "metal link strap," and a "metal slip strap." That's a lot of metal.
Google Pixel Watch 2: Software
At this stage, we know even less about the Pixel Watch 2's software than we know about its hardware. It'll surely come with the latest version of Wear OS, potentially the same Wear OS 4 that the Samsung Galaxy Watch 6 debuted in July 2023.
Some of the Pixel Watch 2's supposed watch faces.
In late July 2023, Android Authority leaked a handful of watch faces it claims will be exclusive to the Pixel Watch 2. More interesting than the watch faces, though, was the detail that the watch's software might support dynamic theming. That is, UI elements throughout the watch's software may automatically change color to match the palette you chose on your watch face.
Google Pixel Watch 2: Price and release date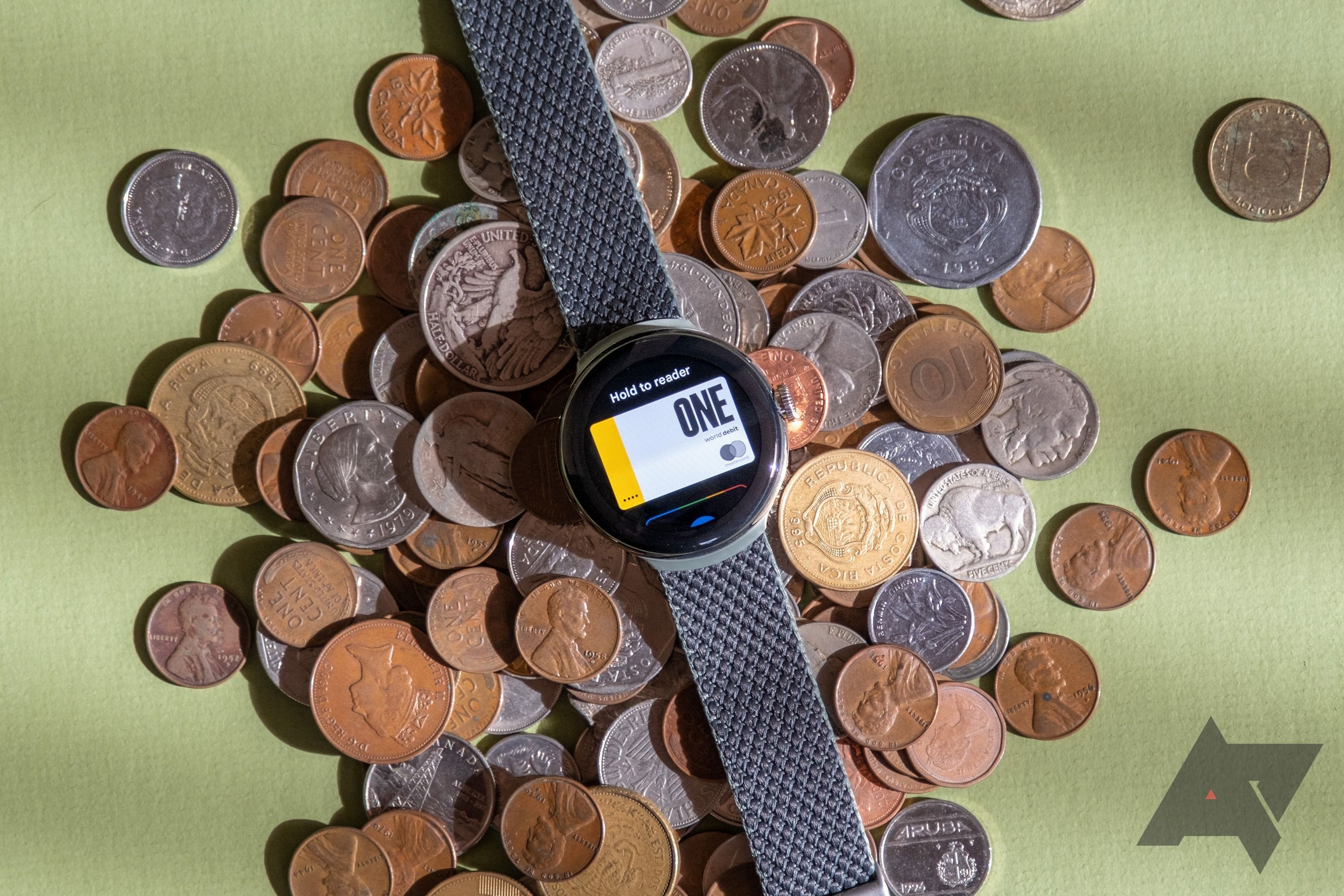 We don't have much to go on regarding the Pixel Watch 2's pricing or release date. We expect the Google Pixel 8 and 8 Pro to launch at a Made by Google event in October, and the Pixel Watch 2 may make its official debut at the same time. Considering the first-generation Pixel Watch is already pricey for a Wear OS device at $350, a second generation shouldn't see much of a price increase. As of now, though, this is all just speculation.
Google Pixel Watch 2: What we'd like to see
For a first attempt, the Pixel Watch gets a lot right. The watch features a unique and eye-catching design, plus surprisingly snappy performance, given Google's choice of an older Samsung chipset to power the thing. If style is high on your list of priorities, it's one of your better Wear OS options. Still, we'd change plenty about the watch if we could.
Better battery life
With few exceptions, you can expect current Wear OS smartwatches to last a day or two on a charge. The existing Pixel Watch falls on the lower end of that scale, managing about 24 hours of moderate use on a charge. Given the device's premium price and focus on 24/7 health tracking, that's not ideal. Many traditional health trackers can make it up to a week without recharging.
The most important thing the Pixel Watch 2 needs to address is the battery performance, either with a physically larger battery or smarter power management, if not both. Even an option to turn off constant heart-rate tracking would likely go a long way here.
Given the rumor that the Pixel Watch 2 will use a newer, more efficient chipset from Qualcomm, this seems like a safe ask.
Smaller bezels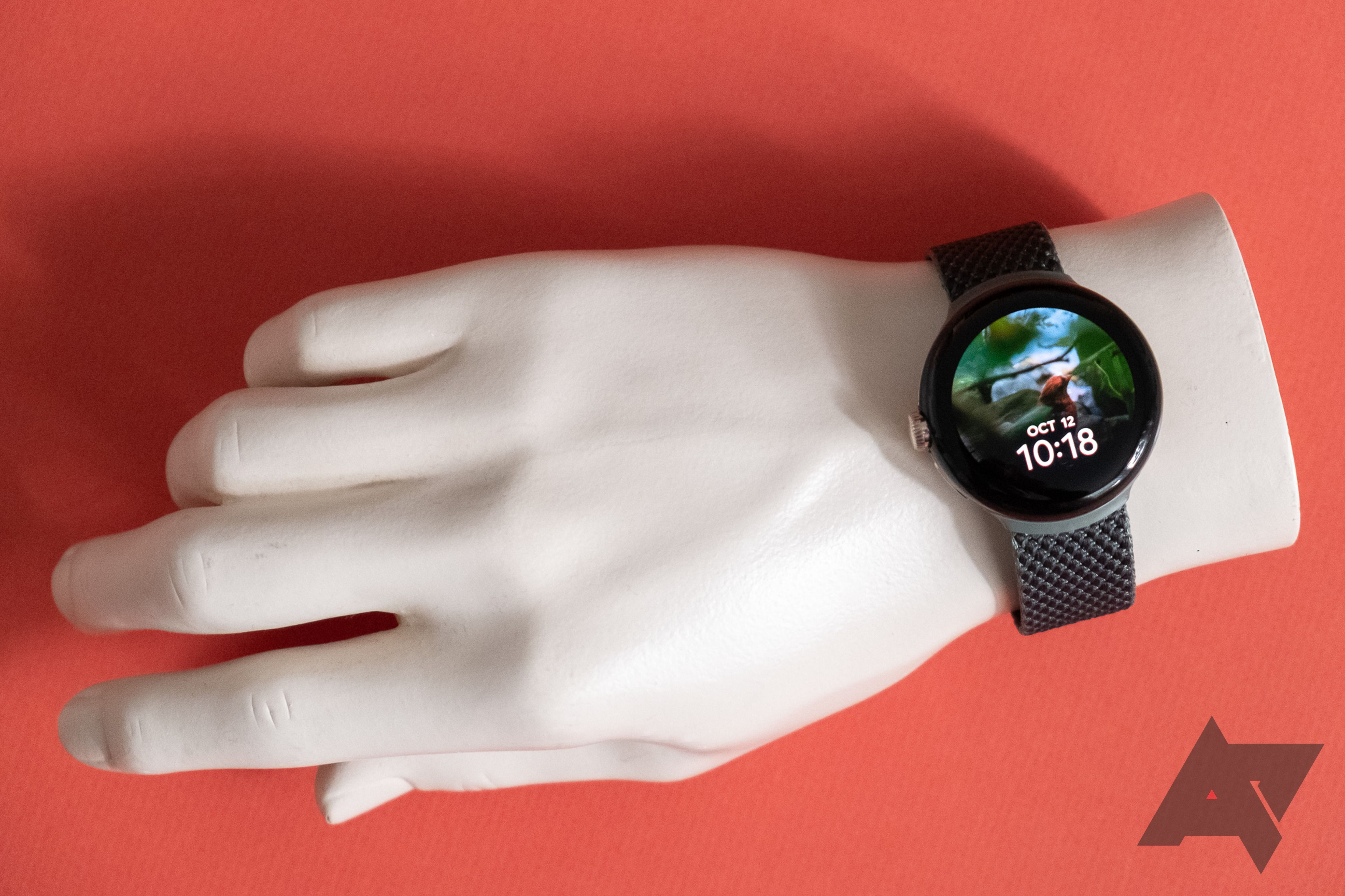 Given Wear OS's tendency to employ a dark UI wherever possible and the nature of the Pixel Watch's OLED display, the hubbub around the thickness of its bezels might be a little overblown. Still, they are prominent relative to the size of the screen. Smaller bezels in a Pixel Watch 2 would mean more usable screen space in a device the same size. An easy win.
A smoother display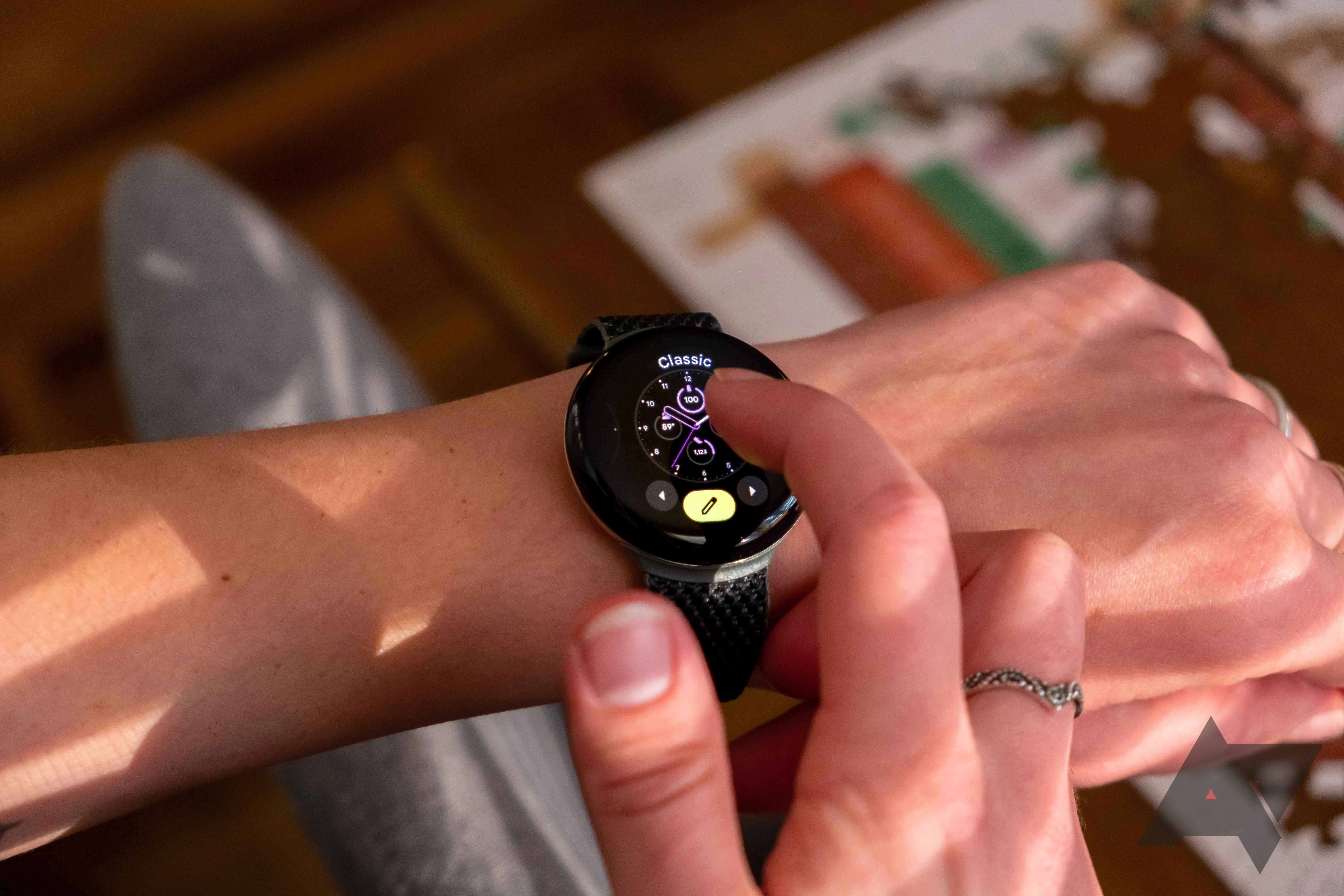 While we're on the subject of the Pixel Watch's display, it's not just the beefy bezels Google needs to address in a sequel. While many of the best Wear OS devices offer 60Hz displays, the first-generation Pixel Watch is capped at 30Hz.
Many watches from Google's competitors offer displays with 60Hz refresh rates. A higher refresh rate means smoother on-screen animations. At 30Hz, things still look fine, but the slower refresh rate is a miss in a watch that costs $350. Assuming the Pixel Watch 2 is similarly priced, it needs a smoother screen (hopefully, not at the expense of battery life).
A larger size option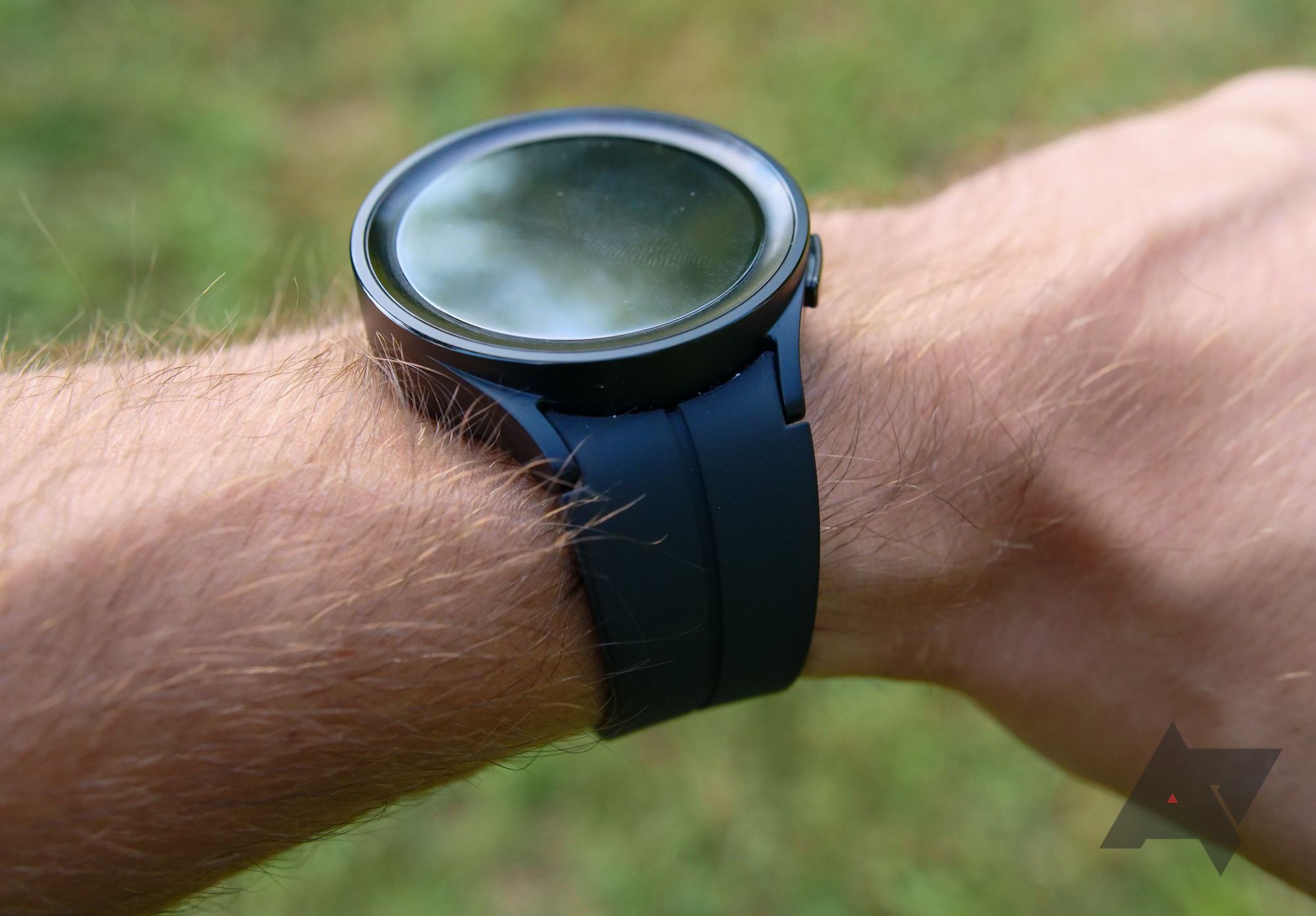 The existing Pixel Watch is available in one size: 41mm. That's a fine medium watch size, but it can look small on folks with thicker wrists. Watches from competitors like Apple and Samsung are available in multiple sizes. You can get an Apple Watch Series 8 in 41mm and 45mm flavors, and the Galaxy Watch 6 Pro can get as large as 47mm.
If Google wants to appeal to the Big Watch crowd — a group many Android fans belong to — it needs to offer a larger size option in the Pixel Watch 2.
Affordable band options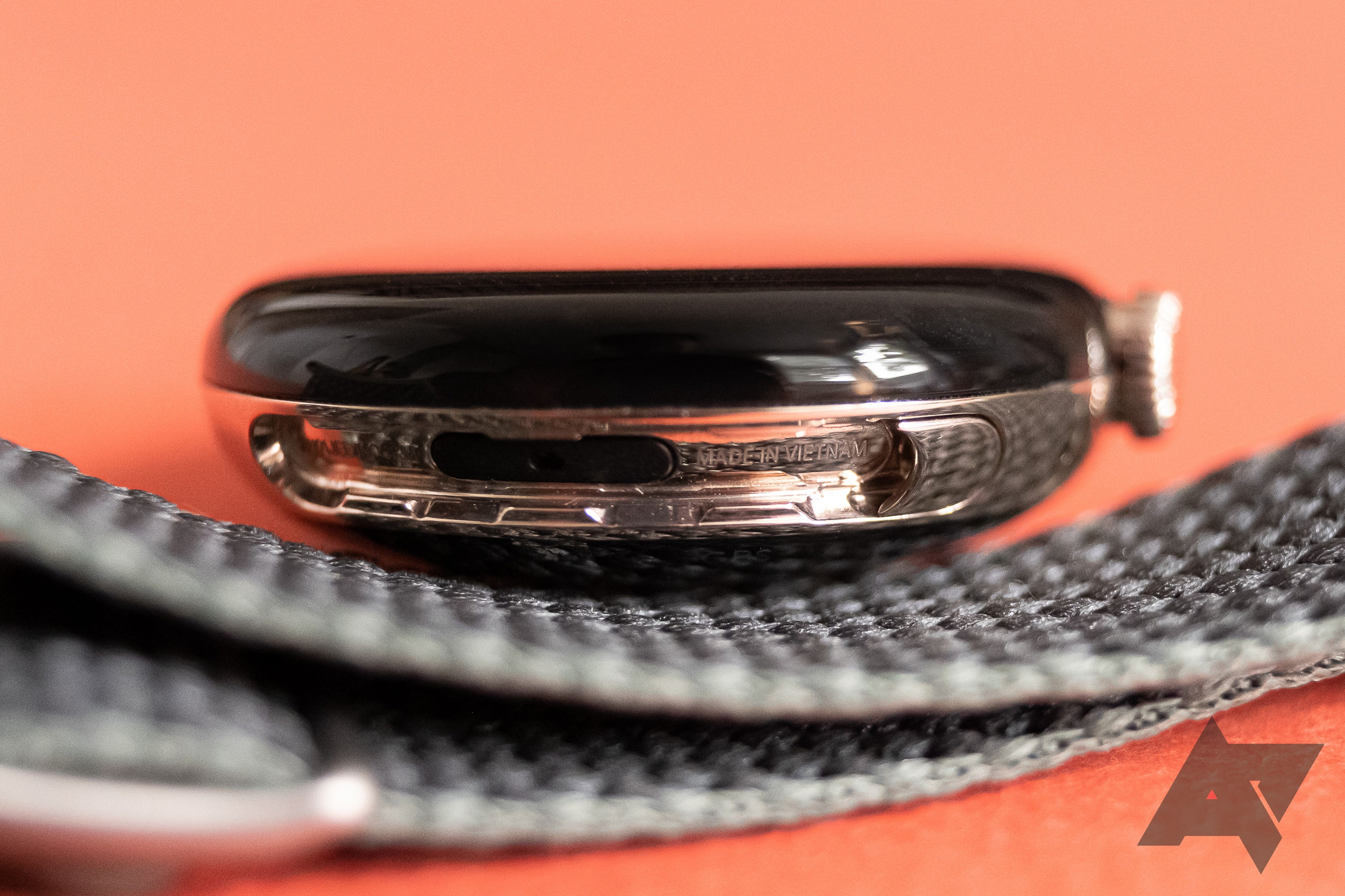 The Pixel Watch's proprietary band connector, apparently inspired by how lenses twist into place on camera bodies, is one of the more novel things about its hardware. But it also means that existing watch bands don't fit. While many Wear OS watches can take bands from standard timepieces, only specially made bands fit the Pixel Watch. And the ones Google sells are expensive. Google charges a staggering $50 for additional silicone bands like the one the Pixel Watch ships with, with leather and metal options going for even more. That's steep, especially considering a recent bill-of-materials analysis found the Pixel Watch's silicone bands cost about four bucks a piece to produce.
However unlikely it may be, it would be great to see more affordable band options from Google for the Pixel Watch 2. Failing that, an adapter to fit standard watch bands would work just fine. Sure, third parties eventually stepped up with adapters to use standard bands, but Google would be wise to embrace this option right out of the gate.
Improved durability
The Pixel Watch's domed-glass design helps it stand out from other Wear OS watches, but it's also delicate. The edges of the display glass are unprotected, meaning a hard knock against a table could shatter the screen. We haven't experienced this firsthand at AP, but reports of failing display glass started before the Pixel Watch was available for purchase.
Whether Google can address this shortcoming in a potential Pixel Watch 2 without compromising on the Pixel Watch's aesthetic is unclear, but we can hope.
Functional Qi charging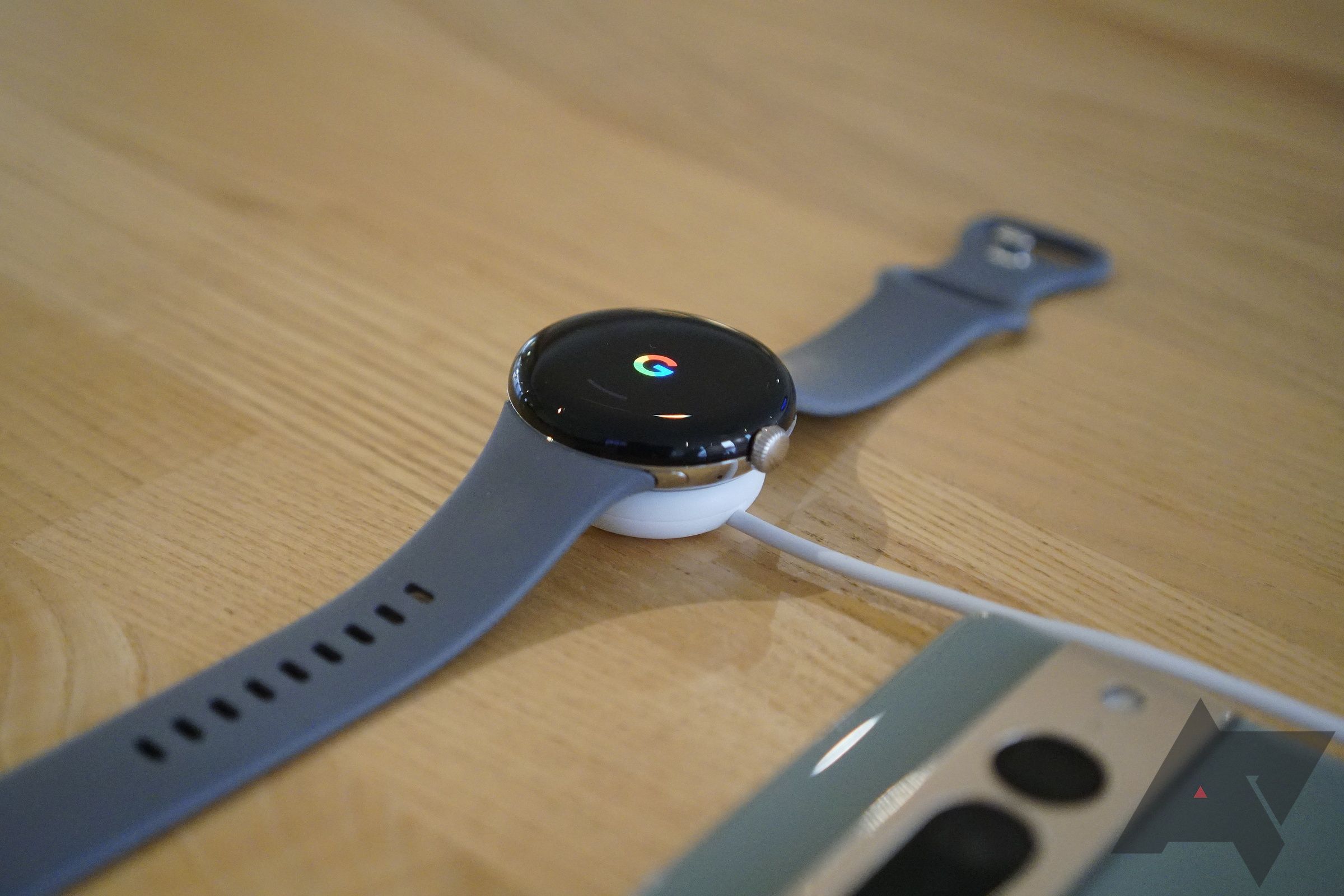 The first-gen Pixel Watch recognizes when it's placed on a standard wireless charger. It even plays its normal charging animation. The watch doesn't charge this way, though. This is especially grating considering the Google Pixel 7 supports reverse wireless charging for accessories like earbuds. Still, you can't use it to top up your Pixel-branded watch like you can with watches from Samsung and others.
The design of many of the original Pixel Watch's bands means you must remove them to lay the watch flat on a charging surface. That, too, is something Google could address in its hardware that it's designing from the ground up.
Google Pixel Watch 2: Google's next-gen wearable
Google is in a good position for the Pixel Watch 2. While the first generation is easy to like in a lot of ways, its flaws are also very obvious, which, hopefully, should mean that they'll be easy to address in a sequel. In the meantime, the original Pixel Watch is still a good option for the right buyer. We're likely to see a better version in the future, possibly as soon as this year, but that's just how tech goes.
If you're rocking a first-gen, and you're not tempted to upgrade by these early rumors, check out our recommendations for the best Pixel watch cases and best Pixel Watch screen protectors to keep your Pixel Watch looking like new.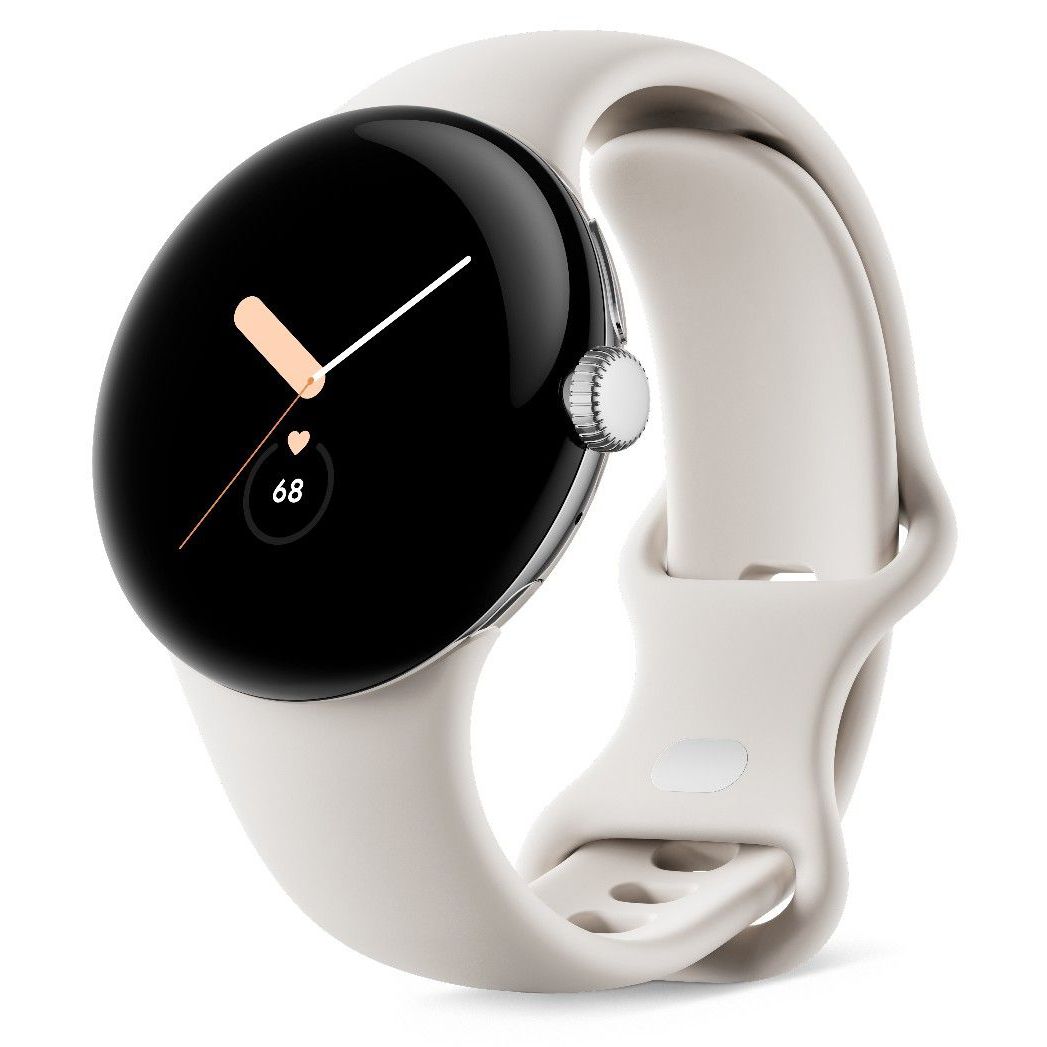 Source: Google
$290 $350 Save $60
We've been waiting for Google to make a watch for the better part of a decade, and the Google Pixel Watch has finally arrived. The first Android smartwatch with Fitbit health tracking, the Pixel Watch aims to help you stay fit or get fit easily, while Wear OS 3.5 brings us Google's vision for a wearable UI and exclusive Wear OS apps for Google services like Google Home.