Although the Samsung Galaxy S23 series remains some of the best Android phones you can buy right now — particularly the massive Galaxy S23 Ultra — it's easy to look ahead at what's next. Samsung recently announced two new folding phones, including the massive Galaxy Z Fold 5. But if you're uninterested in foldables, the Galaxy S24 series is the company's next set of incoming flagships, set for release early next year.
Summary
The Samsung Galaxy S24 series is set for release early next year.
The Galaxy S24 is expected to feature the as-yet-unannounced Snapdragon 8 Gen 3 SoC, along with 8GB to 12GB of RAM and various storage options.
The phone series will launch running One UI 6 or 6.1, building on top of Android 14.
Curious about Samsung's future lineup? Here's everything you need to know about the Galaxy S24 series.
Samsung Galaxy S24: Design and specs
Although we haven't heard much about the Galaxy S24's design, it seems unlikely that it will radically change from what the company offered for the past few years. 2023 has seen Samsung align its design language across phones, including low-end models like the Galaxy A14. It's difficult to imagine a revolutionary new design on deck for 2024, but anything's possible.
There was a rumor that Samsung could scrap the Galaxy S24+ from its lineup, leaving only the smaller, entry-level Galaxy S24 and the productivity-focused Galaxy S24 Ultra. The company has launched a trio of smartphones every year since the Galaxy S10, with the Plus model dating back to the Galaxy S8 — and even earlier, if you count the Galaxy S6 Edge as a prototype. One one level, it makes some sense. The Galaxy S23+ and S23 Ultra are fairly similar, and ditching the cheaper of the two could drive some consumers to spend more on their next smartphone.
That said, we'd be surprised if this ends up being true, and it's not just us that doubts it. Roland Quandt at WinFuture immediately cast doubt on the report, claiming that no one should read into the lack of internal codeword data — especially considering this leak occurred prior to the launch of the S23. It's early days for these rumors, after all, and we'll have to hold on for a while longer before we know Samsung's plans for next year's lineup.
As for the specs, it's a little easier to assume. The as-yet-unannounced Snapdragon 8 Gen 3 SoC will likely power the Galaxy S24 in the U.S. and internationally. The two companies teamed up to craft a custom variant of the Snapdragon 8 Gen 2 for the Galaxy S23 last year, and it's hard to imagine that partnership coming to an end. Meanwhile, expect between 8GB and 12GB of RAM in these phones, as well as various storage levels depending on your budget. Basically, it's another modern smartphone.
However, word is that Samsung could attempt to swap back to Exynos chips in certain markets as early as next year. We've previously heard rumors of the company looking to pivot back to in-house CPUs by 2027, although the brand has denied this report. Instead, we might have a new generation of Exynos chips in its place. It's unclear where exactly Samsung might drop Qualcomm, but Europe seems to be the most likely region. It could be a controversial move following the success of the Qualcomm-based Galaxy S23 — only time will tell.
Finally, a vague Ice Universe tweet suggests some improvements to the display quality, though it's unclear exactly what will change between generations.
Samsung Galaxy S24: Software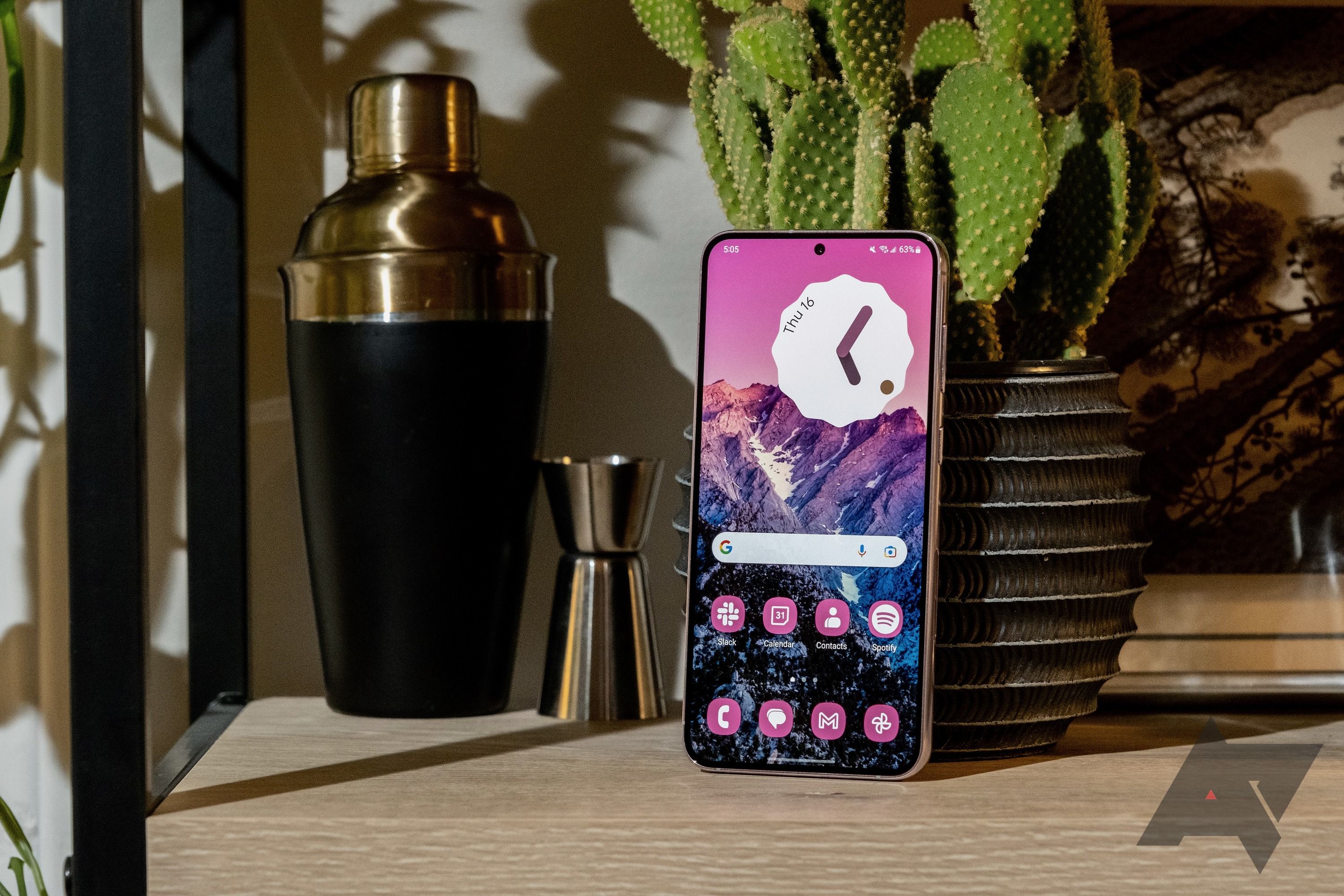 One UI 6 — based on Android 14 — officially launched in beta on the Galaxy S23 series in August, ahead of a likely stable upgrade on those three phones, the Galaxy Z Fold 5, and the Galaxy Z Flip 5. The Galaxy S24, meanwhile, will launch with One UI 6, or even One UI 6.1, onboard, with a handful of new features building on top of Android 14. With new quick settings and an improved default font, it's a big step up for Samsung.
Samsung Galaxy S24: Cameras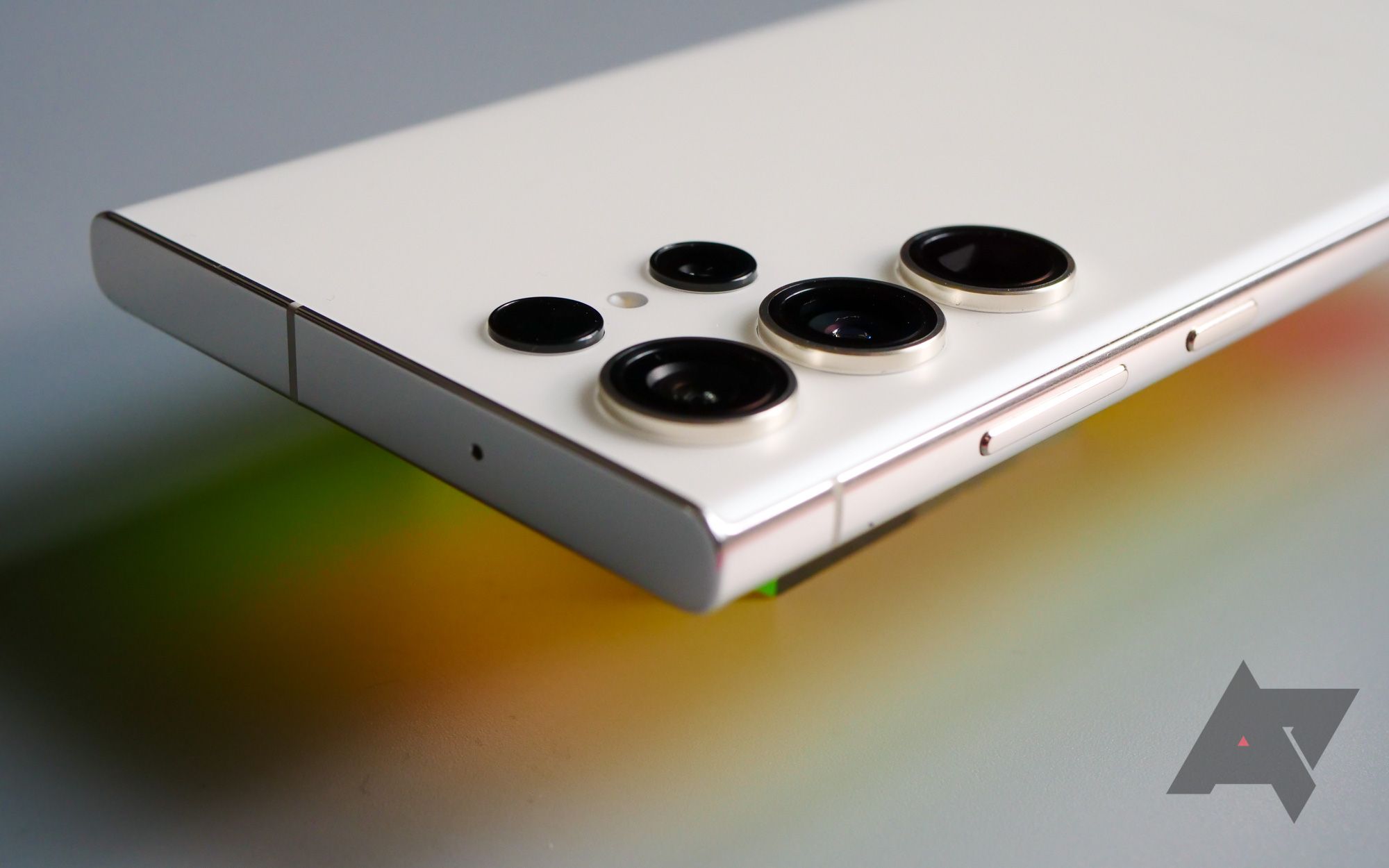 The Galaxy S23 Ultra packed a whopping 200MP primary camera, but we wouldn't be surprised to see things get even more extreme this year. With the move to 1-inch sensors becoming commonplace throughout Europe and China, don't be surprised if Samsung steps up to compete, thereby bringing larger sensors to the U.S. in the process.
Meanwhile, let's talk about the rest of the camera lineup. Samsung usually relies on its ISOCELL sensors for primary lenses. The Galaxy S23 Ultra, for example, used the ISOCELL HP2 for its main 200MP shooter. To that end, we expect the company will stick with its in-house sensors, and this time, it might extend beyond the main lens. Earlier this year, the company filed a trademark for ISOCELL Zoom and ISOCELL Zoom Pro in South Korea and the U.K., suggesting the brand could replace the Sony IMX sensors it uses for its zoom lenses in upcoming phones.
A trademark is far from a confirmation that Samsung's next phones will sport fresh sensors, but what about an actual leak? Noted tipster Ice Universe began hinting in August that the Galaxy S24 Ultra could use a 50MP 3x telephoto lens, replacing the 10MP sensor on the current hardware. In a follow-up tweet, we learned this sensor is likely measures in at 1/2.52″ at 0.7μm, which the tipster suggests could improve 5x shots when digitally zooming in. It's unclear if this would fall under that ISOCELL Zoom branding, but it should make for a more detailed shot.
Samsung Galaxy S24: Price and release date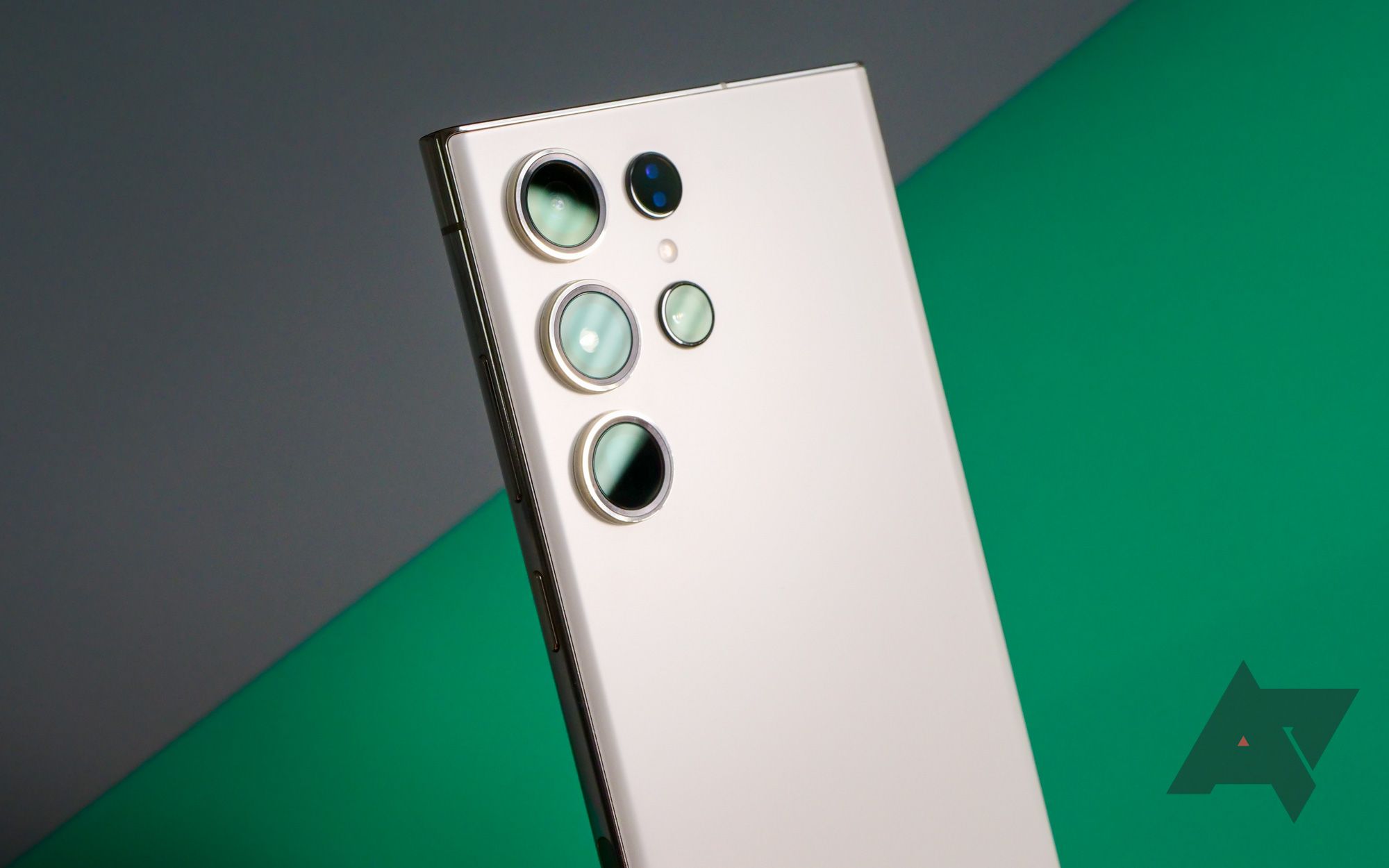 Earlier this year, Samsung kept its pricing and release dates fairly constant compared to 2022. The Galaxy S23 series featured the same February launch window and staggered prices ($800 for the S23, $1,000 for the S23+, and $1,200 for the S23 Ultra) as the S22 before it.
Whether the Galaxy S24 will follow suit is unclear, but it's our best guess. However, inflation remains a factor in the phone industry, and a small price bump to any of the company's models is easy to imagine. With the S24+ potentially missing from the lineup, a higher price for the base S24 is possible.
The release window seems unlikely to move from its usual late January or early February launch period in 2024.
The Galaxy S24 series is coming sooner than you think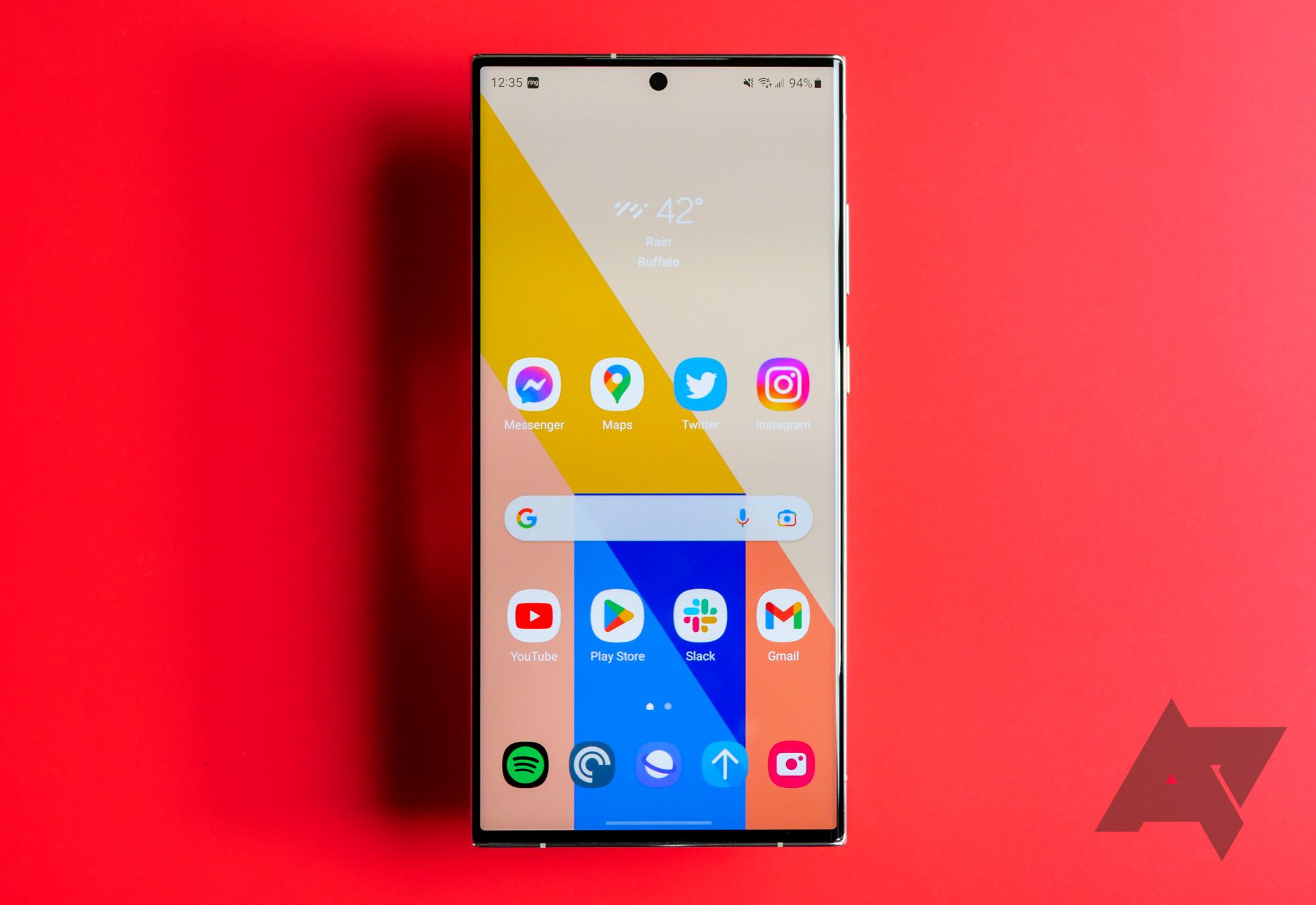 It might feel like the Galaxy S24 is far off in the future, but the phone is coming sooner than you think. With Samsung's latest foldables officially unveiled, we're left with the S24 lineup to focus on. And whether the company commits to launching two phones or three in early 2024, you can bet they'll be Android phones worth keeping your eye on. Until then, the Galaxy S23 series remains an excellent buy, especially if you can find them on sale.
Source: Samsung

The Galaxy S23 offers the best that Samsung has — from the Snapdragon 8 Gen 2 for Galaxy chipset to a high-class camera system led by an impressive 50MP sensor — at the right size with a vibrant and "palmable" 6.1-inch display. The phone also brings a larger battery than the S22, plus a sector-leading five years of monthly security updates to the table. That's all for the same price as last year.

Source: Samsung

Samsung Galaxy S23+

The Galaxy S23+ is built to provide a top-notch Android experience in 2023 for those who like to live a little larger. The 6.6-inch AMOLED display runs smooth, the 45W wired charging should allow for longer days with shorter breaks plugged in, and there's also more room to run around with, thanks to the 256GB and 512GB options. Backed by Qualcomm's Snapdragon 8 Gen 2 Mobile Platform for Galaxy, it's about as much phone as you can get at that $1,000 mark.

Samsung Galaxy S23 Ultra

$850 $1200 Save $350

If you're looking for the best of the best out of Android in 2023, the Samsung Galaxy S23 Ultra is it. It's the only one in the S23 lineup to feature the company's flagship 200MP ISOCELL HP2 camera sensor, the only one with a 5,000mAh battery, and the only one to push the storage envelope up to 1TB. The Qualcomm Snapdragon 8 Gen 2 Mobile Platform for Galaxy should run fast while everything on that 6.8-inch Dynamic AMOLED 2x display should look smooth and beautiful.