The new chronological feed mirrors Twitter's, making it more tempting to switch
Threads is the new competition for Twitter, but it's missing a lot of the features that come standard on the older platform, like the ability to search by hashtag or subject. However, as time has gone by, the app has added more features and is starting to feel like a real contender. One such addition is a newly announced Following tab, which is a staple that Twitter keeps trying to bury.
In the past, Threads only showed posts in an algorithmic feed, so users might see content from people they don't follow, or posts from several days ago. The Following tab lets you use Threads in a way that many people liked about Twitter, by displaying only posts from people you follow, in reverse chronological order. This came after a Threads user asked Mark Zuckerberg to add a chronological Following tab to Threads. Zuckerberg responded, "Ask and you shall receive."
The Following tab is still rolling out, but it is now available for some Threads user on both Android and iOS (via 9to5Google). To access it, you only need to tap on the home button in the bottom menu of the Threads app. The tab switcher will appear if your account has been blessed with the server-side change, and you can then tap on Following to see posts from only the people you follow.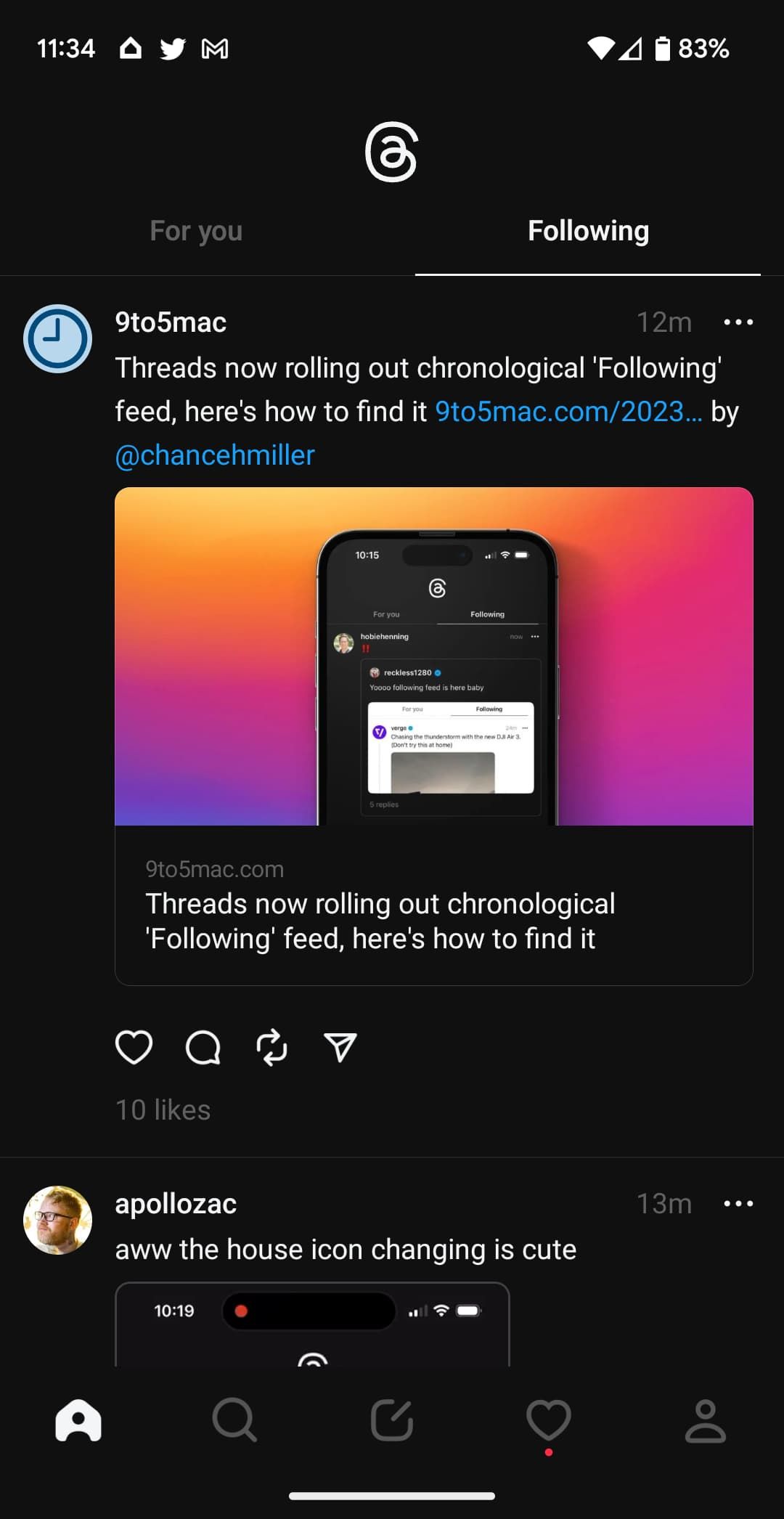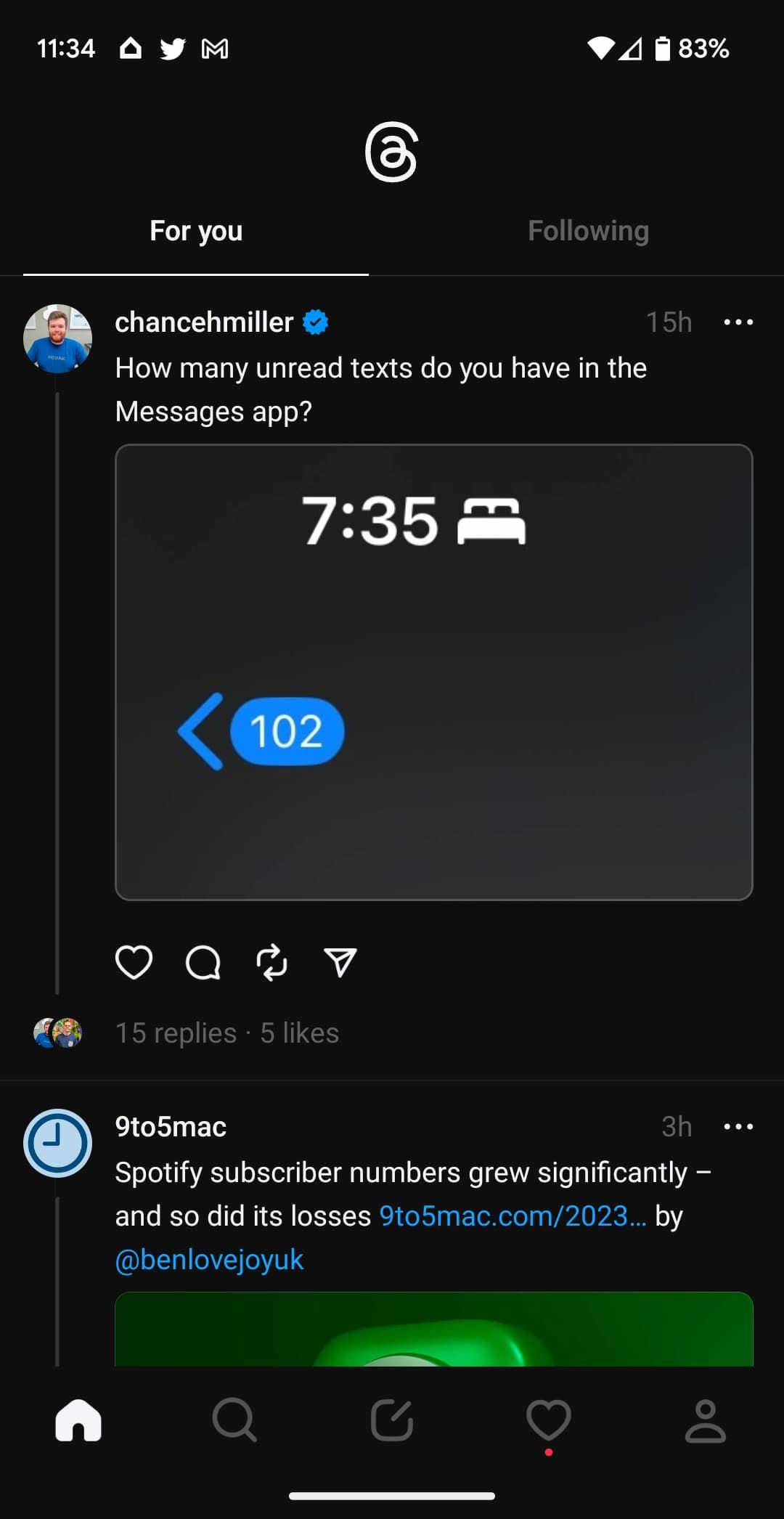 Source: 9to5Google
Threads' Following tab looks very similar to Twitter's, which is expected since they're both based on the same concept. Twitter itself has had a strange relationship with the Following tab, which has grown especially controversial with the addition of the For You tab. People felt forced to use the Twitter algorithm in the For You tab instead of the content they had specifically chosen to see. It seems that by introducing the Following tab now, Threads may have avoided this problem early.