Quick answer: No, unfortunately the Samsung Galaxy Z Fold 5 retains the same dustproof and waterproof rating as its predecessor, IPX8, indicating it is not dustproof or dust-resistant.
We are in the middle of a foldable renaissance in the smartphone space, and frankly, I'm here for it. The best foldable phones essentially double your phone's real estate while keeping it compact enough to still squeeze into your pocket is a revolution I'm happy to champion, and to be honest, I've always been a fan of thicc toys where electronics are concerned (bring on the musclebooks and desktop replacement laptops).
However, foldable tech comes with some unique vulnerabilities, most prominent among them their delicate hinges and the way they expose a device to the ravages of our harsh and unforgiving world. Unfortunately, few manufacturers have yet to crack the code on sealing their folding wonders against solids and detritus, and like its predecessor, the Galaxy Z Fold 4, the Galaxy Z Fold 5 is no exception.
Is the Samsung Galaxy Z Fold 5 dustproof?
While the Galaxy Z Fold 5 boasts some pretty significant improvements over the previous generation, including a slimmer, lighter chassis and smaller bezels, proper dust proofing isn't among them. That's not to say that your expensive new folding smartphone will instantly perish at the first exposure to a bit of dust. In fact, when Zach from the YouTube channel JerryRigEverything subjected the Galaxy Z Fold 4, which has the same resistance rating as the Fold 5 (IPX8), to tests where dust was dumped all over it, including the inner and outer hinges and face, the phone showed no signs of damage of being infiltrated by particulates.
Obviously, you should take these test results with a grain of salt. The two devices aren't identical, so there's no guarantee that the Fold 5 would come through the same trial without being damaged. There are also reports of previous generations of the Z Fold getting debris stuck in the fold and damaging the screen as a consequence. It is heartening, however, if you're concerned about the Fold 5 being overly delicate and may be indicative of a specific wrinkle of the IPX8 rating.
What does IPX8 mean?
IP stands for ingress protection, and an IP rating consists of two digits (or an X, as in the case of IPX8). The first digit indicates the device's resistance to solids, ranging from zero to six, with zero being absolutely no protection and six being virtually impenetrable. The second digit is similar but denotes protection against water, and here the scale ranges from zero to nine, where zero is no protection, and nine indicates protection against high-pressure and temperature jets of water.
As you may have guessed, the X in IPX8 doesn't actually indicate that a device isn't dustproof. It just means that the device in question hasn't been tested to ascertain its dustproof qualities. This is usually an indication that the manufacturer doesn't believe it would survive tests of that nature or that it's especially vulnerable to dust, but that's not always the case.
The main takeaway is that while it's not ideal, the IPX8 rating also doesn't mean your Fold 5 will become wholly inoperable if you drop it at the beach. On the upside, that eight in the rating means it's actually remarkably resistant to water, indicating that it can survive even continuous immersion in water. So in actuality, if you are going to drop it at the beach, you're better dropping it directly into the water than the sand.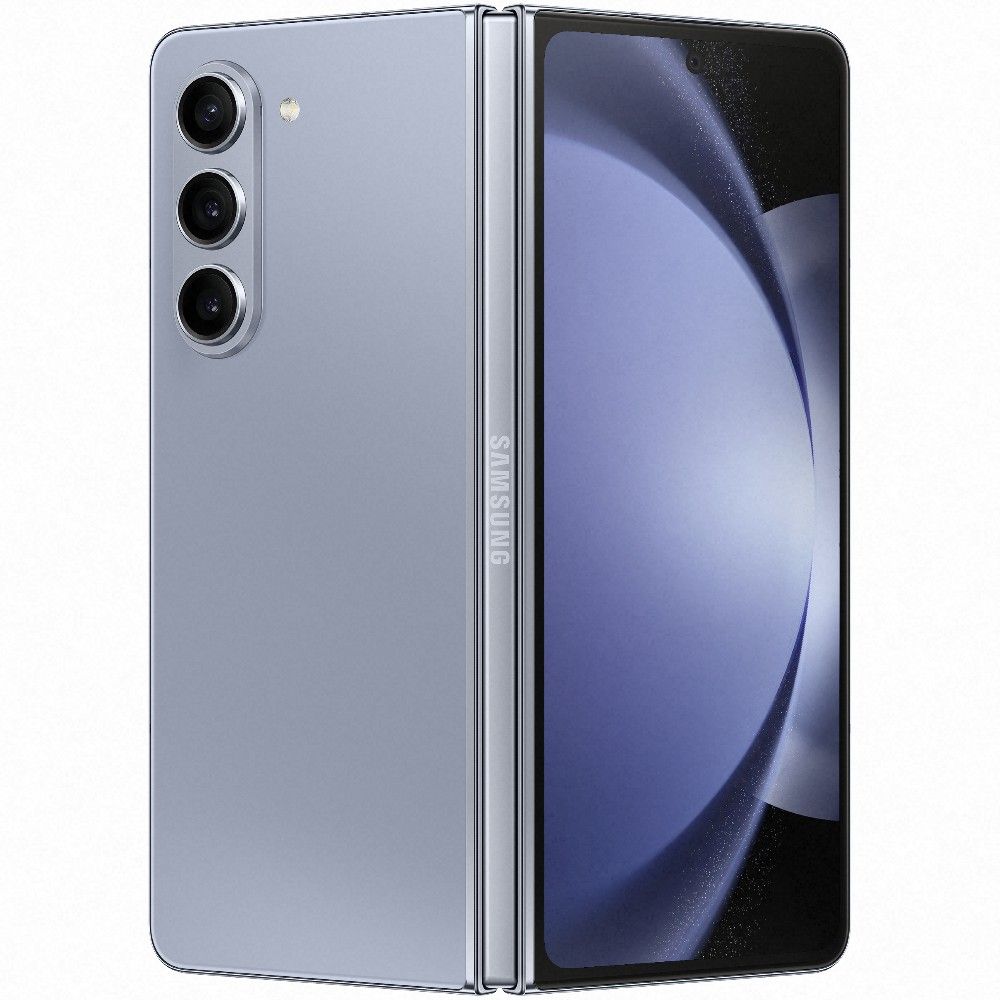 Source: Samsung
Samsung Galaxy Z Fold 5
Keep it clean
$1800 $1920 Save $120
Samsung's Galaxy Z Fold 5 may not be leaps and bounds ahead of the previous iteration, but it does pack some welcome improvements, including an upgraded camera, processor, and a lighter/slimmer chassis. Sadly, solid dustproofing isn't among those upgrades.