Quick answer: Yes, the Samsung Galaxy Tab S9 is the first model in the Galaxy Tab S series to offer an IP68 rating for dust and water resistance.
Samsung recently announced the latest and greatest models to join its tablet lineup — the Galaxy Tab S9 series comprising the Galaxy Tab S9, S9 Plus, S9 Plus 5G, and S9 Ultra models. The fresh additions supersede the Galaxy Tab S8 series, which is still one of our favorite Android tablets, although it lacks any form of water resistance. If you are in the market for a powerful device that you can take anywhere to get work done, the Galaxy Tab S9 series is the ideal choice now for one more reason. Unlike its predecessor, Samsung says all the variants in the Galaxy Tab S9 series are IP68 water-resistant.
Is the Samsung Galaxy Tab S9 waterproof?
Yes, unlike any of its predecessors, the Samsung Galaxy Tab S9 series and accompanying S Pen are IP68 waterproof. This ingress protection (IP) rating is indicative of resistance to dust and water. It allows you to take the Samsung Galaxy Tab S9 to the beach, poolside, and bath without a care in the world. There is no imminent threat to your device from accidental immersion or the odd splash of wine. Washing the tablet under running water should not be a problem either.
Although touchscreens don't work very well in the rain, you should be able to carry your Samsung Galaxy Tab S9 through a rainstorm without incident. An IP rating on a tablet like this also makes it the ideal content consumption machine because you can even take it into the bath with you, even though we don't condone such actions. Just make sure you dry the Samsung Galaxy Tab S9 thoroughly after it gets wet.
What does the IP68 rating on the Samsung Galaxy Tab S9 mean?
An IP or Ingress Protection rating is a quantitative assessment of a device's resistance to damage from dust and water. Resistance to dust is rated on a six-point scale and denoted by the first digit in "IP68." The Samsung Galaxy Tab S9 scores the highest for resistance to dust, meaning it is mostly impervious to damage by minute particulate matter. The second digit of the IP rating denotes water resistance, as ranked on the nine-point scale, with nine being the highest score. This makes the IP68-certified Samsung Galaxy Tab S9 mostly resistant to water.
Specifically, this rating suggests the device should be able to survive unharmed if left under 1.5 meters of water for up to 30 minutes. This way, you won't lose money if a child in your household dunks your tablet in the pool or if it slips from your grasp and into the bathtub. We would, however, caution you against testing the IP68 rating by dunking your Samsung Galaxy Tab S9 in a heated pool or hot tub because heat tends to weaken the adhesives that keep liquids away from sensitive electronics.
What to do if my Samsung Galaxy Tab S9 gets wet?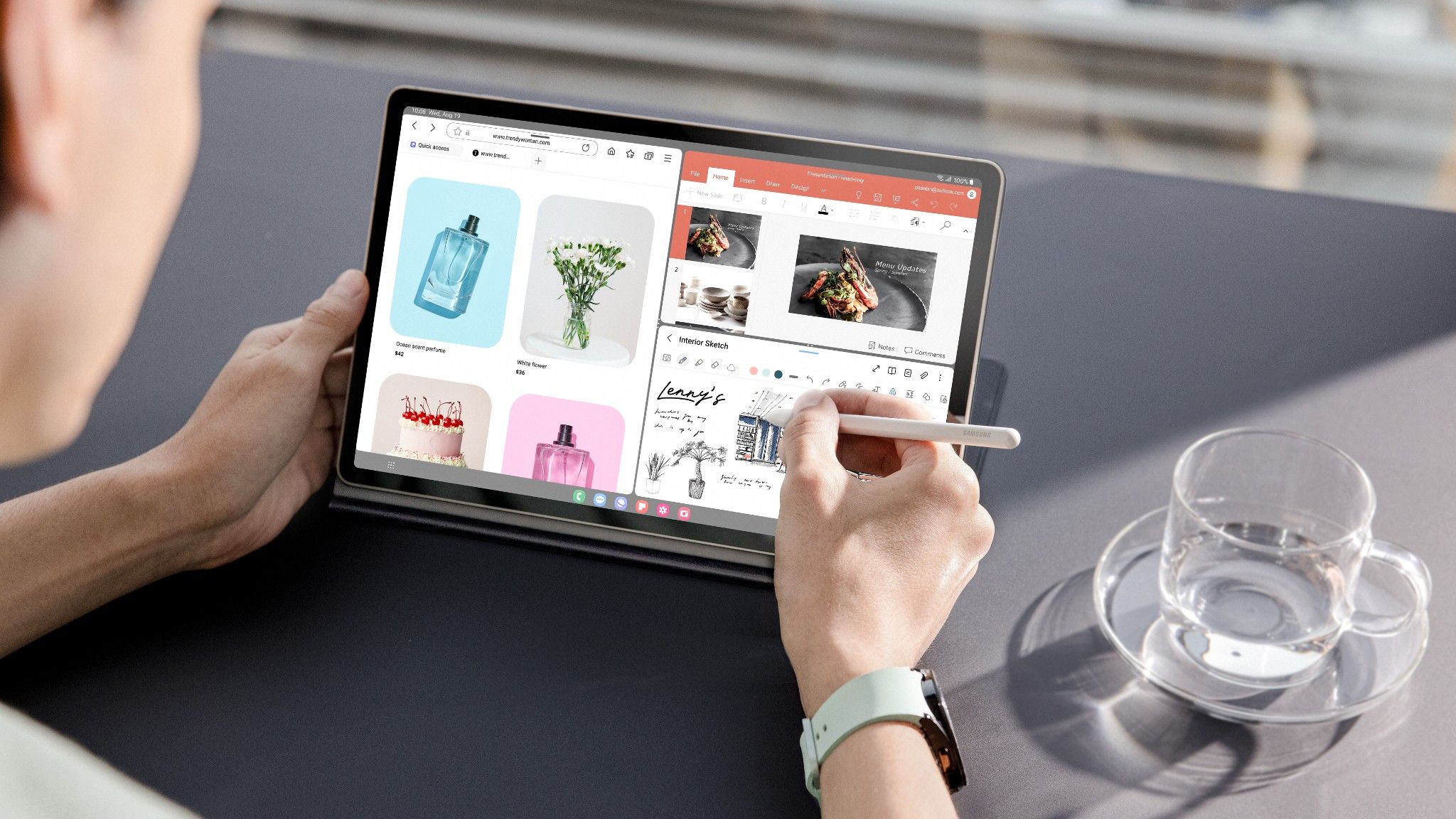 Source: Samsung
Despite our utmost caution, accidents happen. You may accidentally spill beverages on your Galaxy Tab S9 or get stuck with it in the midst of a heavy downpour. These aren't ideal situations, but your Samsung Galaxy Tab S9 will brave it with no problem. Even if your S Pen is out and drenched, it should work as expected after it has dried off.
If your Samsung Galaxy Tab S9 gets splashed, just wipe it down with a dry cloth and check for normal functioning. Since your device is IP-rated, it should survive splashes of water and even direct immersion with no consequences. When drying the device, make sure to gently shake the water out of the ports and speaker grilles as well. However, make sure you keep it away from high-pressure water sources like jets and hot or corrosive fluids like soup and saltwater. If your tablet doesn't behave as expected after contact with water, reach out to professionals who can assess the damage and perform necessary repairs. In most cases, though, the adhesive seal and rubber gaskets should protect your tablet's internals.
Which tablets are more rugged than the Samsung Galaxy Tab S9?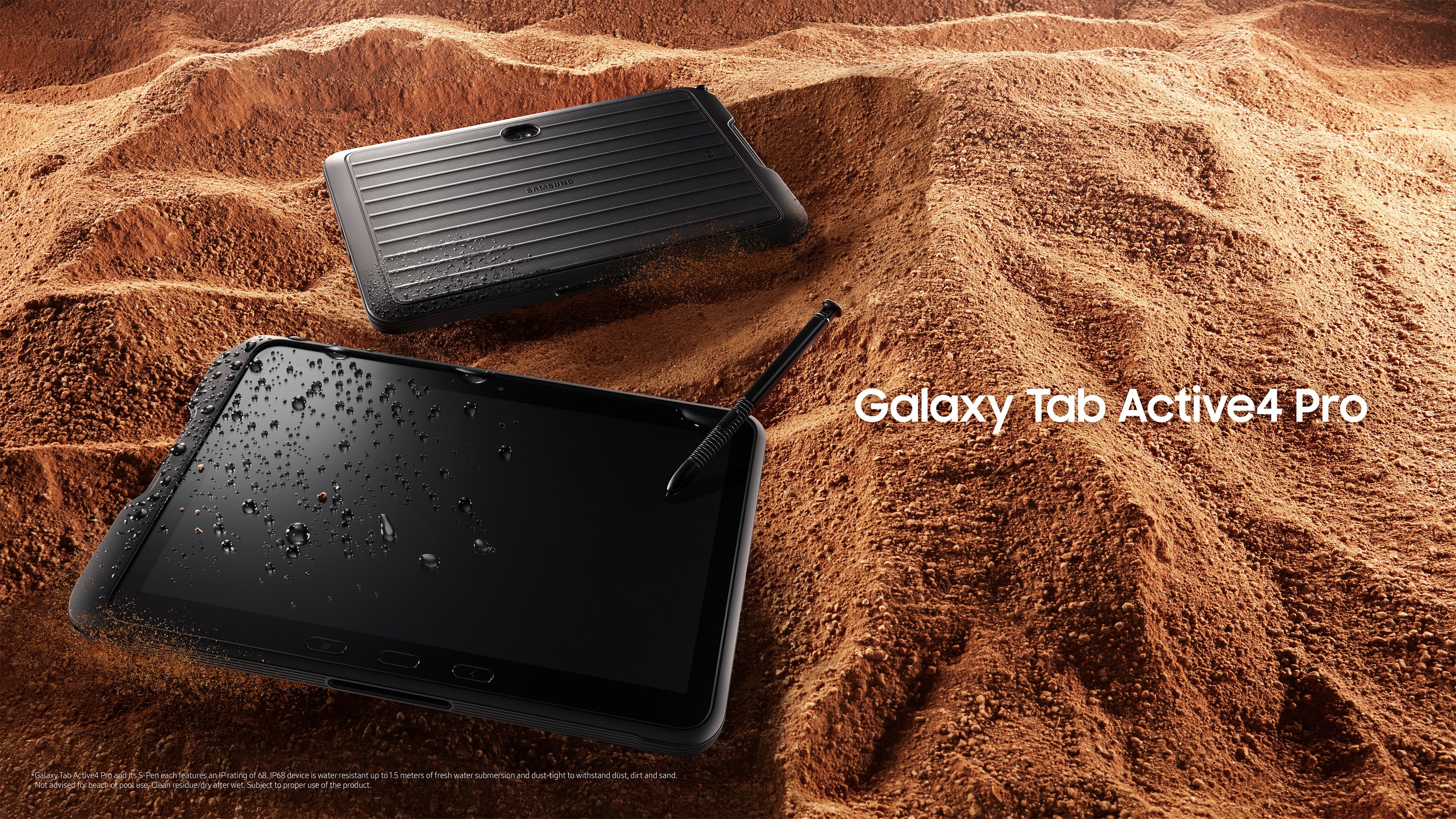 Historically, Samsung has not certified its Galaxy Tab models for water resistance, and the Galaxy Tab S9 series is the sole exception. That's simply because the company has a whole other product line dedicated to ruggedized tablets. — the Galaxy Tab Active series.
Although the Samsung Galaxy Tab Active 4 Pro isn't nearly as big or as powerful as the Galaxy Tab S9 series, it is virtually indestructible. Designed with a hard shell that can take a beating, the Active 4 Pro launched late last year also boasts an IP68 rating for dust and water resistance, mostly thanks to its bulky body. What you lose in performance and portability, you gain back in the form of true go-anywhere versatility of a device designed for industrial use.
That said, as a rule, electronics, and water don't mix well and should be kept away from each other. Occasionally or accidentally exposing your Samsung Galaxy Tab S9 to splashes and the rain is alright and should not damage your tablet permanently. Samsung has greatly improved the Galaxy Tab S9's versatility by adding water resistance to the spec sheet by investing in one of the best Samsung Galaxy Tab S9 cases, and covers may be a good idea to secure the device further.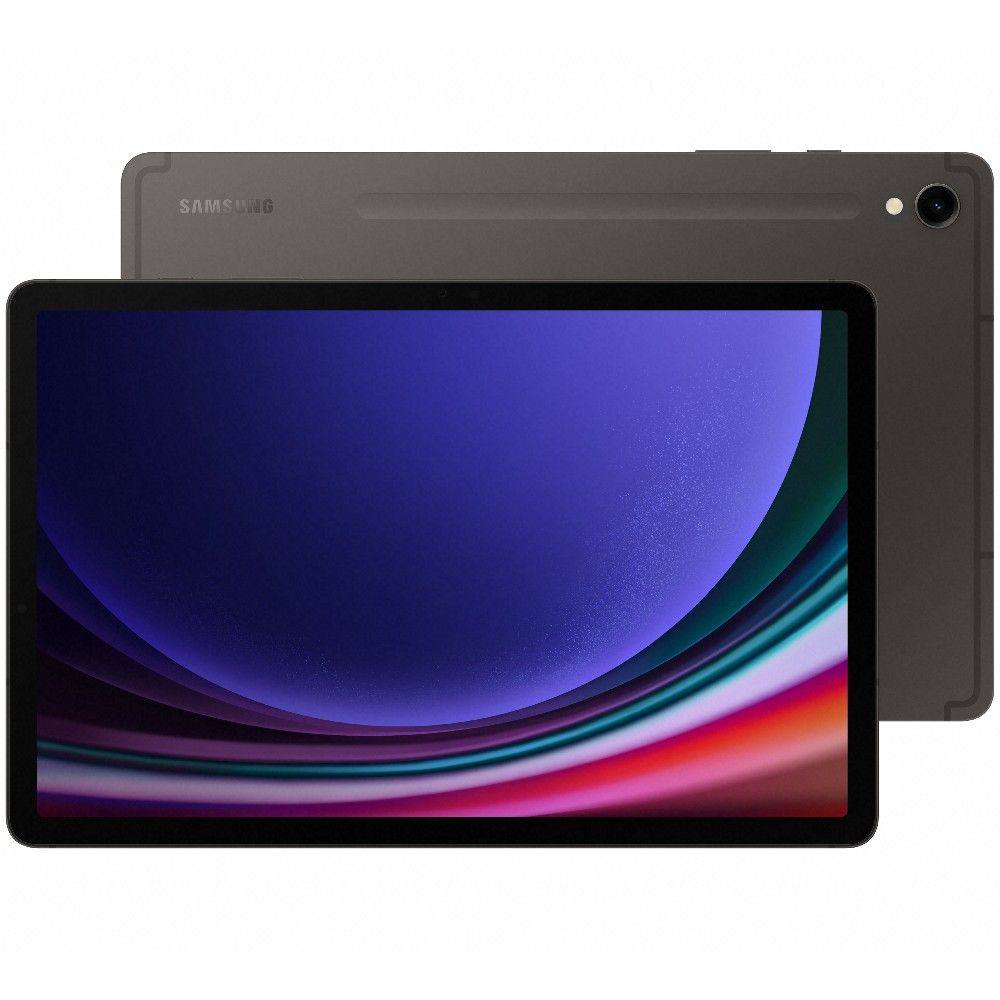 Source: Samsung
Samsung Galaxy Tab S9
The Samsung Galaxy Tab S9 is a versatile and powerful tablet that performs equally well as a productivity tool and recreational device. Its class-leading features are poised to make it one of our favorite Android tablets on the market. Its IP68 rating also makes it the ideal companion for Netflix in the bathtub or a day at the beach.