Philips' Lightguide Ellipse smart bulb is a big, glass RGB wonder that looks as good as it functions, but it's not for everyone. It's a statement piece as much as it is an incredible RGB light; as such, it's more expensive than a conventional, colorful Hue light bulb, gives you less light, and might not look good with your free fixtures. It's more fashion than form, but if it works for your space and design aesthetic, it's one of the more compelling smart bulbs you can buy.
Philips Hue Lightguide Ellipse bulb
Philips' Lightguide Ellipse is a beautiful-looking smartbulb that's more for aesthetics than practicality. It's very expensive and not as bright as similarly priced (or cheaper) Hue bulbs you can pick up, but they'll lack the round, globe-like design of the Ellipse, which can be as eye-catching as the bulb's RGB capabilities.
Brand

Philips

Hub Required

No (but recommended)

Multicolor Capable

Yes

Color Range

16 million colors

Color Composition

White + Color Light

Service Life

25,000 hours

Wattage

6.5W

Type

E26

Brightness

500 Lumens
Pros
A true statement piece for your home
Can output a wide range of colors
Easy to set up, especially if you have a Philips Hue Bridge
Cons
Very expensive for a single, smart lightbulb
Not very bright
All-glass design makes the inner LED core annoying to look at, if the bulb rests at eye level
Price and availability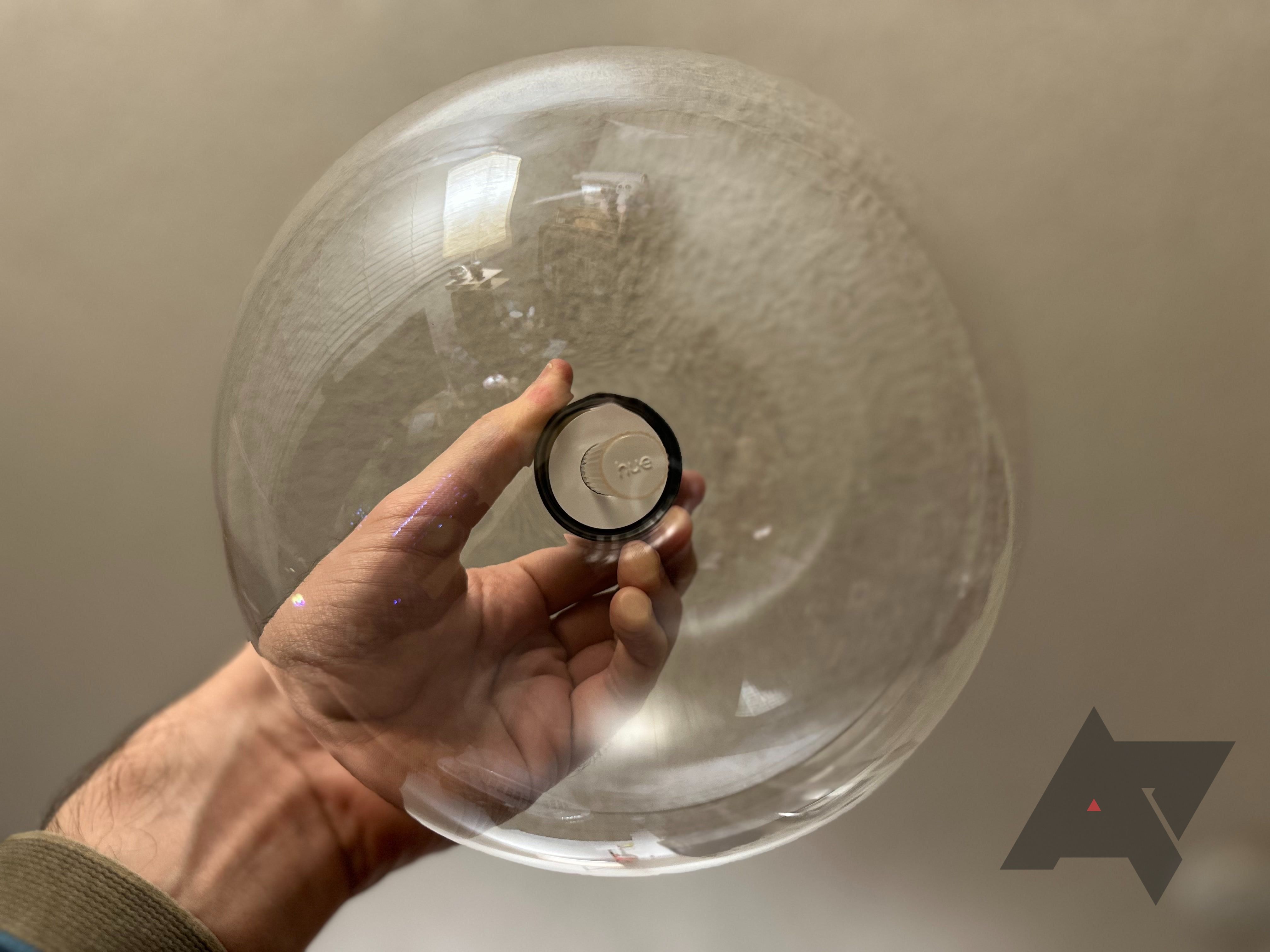 As a result of its chonky glass design, this "Lightguide" bulb, as Philips calls them, will set you back $90, or nearly twice the price of a comparable "White and Color" 60-watt Hue bulb. In fact, you can get a two-pack of those bulbs from Philips for the exact same price as this single Ellipse bulb, and each of the regular RGB Hue bulbs will deliver more than double the brightness of the Lightguide.
That said, they won't look nearly as eye-catching, though you'll have more sizes, shapes, and wattage-equivalents to pick from; as of our review, the Elipse is the only Lightguide bulb Philips makes. (Philips' official pendant lights are four times the price of the Ellipse, which helps make its existence feel a little more sensible than spendthrift.)
The Lightguide has been tricky to pin down for a few months. Case in point: When we wrote this review, it was still sold out at Best Buy. You can order the bulb from Philips directly, but given the supply quirks we've experienced, you're best not to dawdle if you're interested in picking one up.
Design, hardware, what's in the box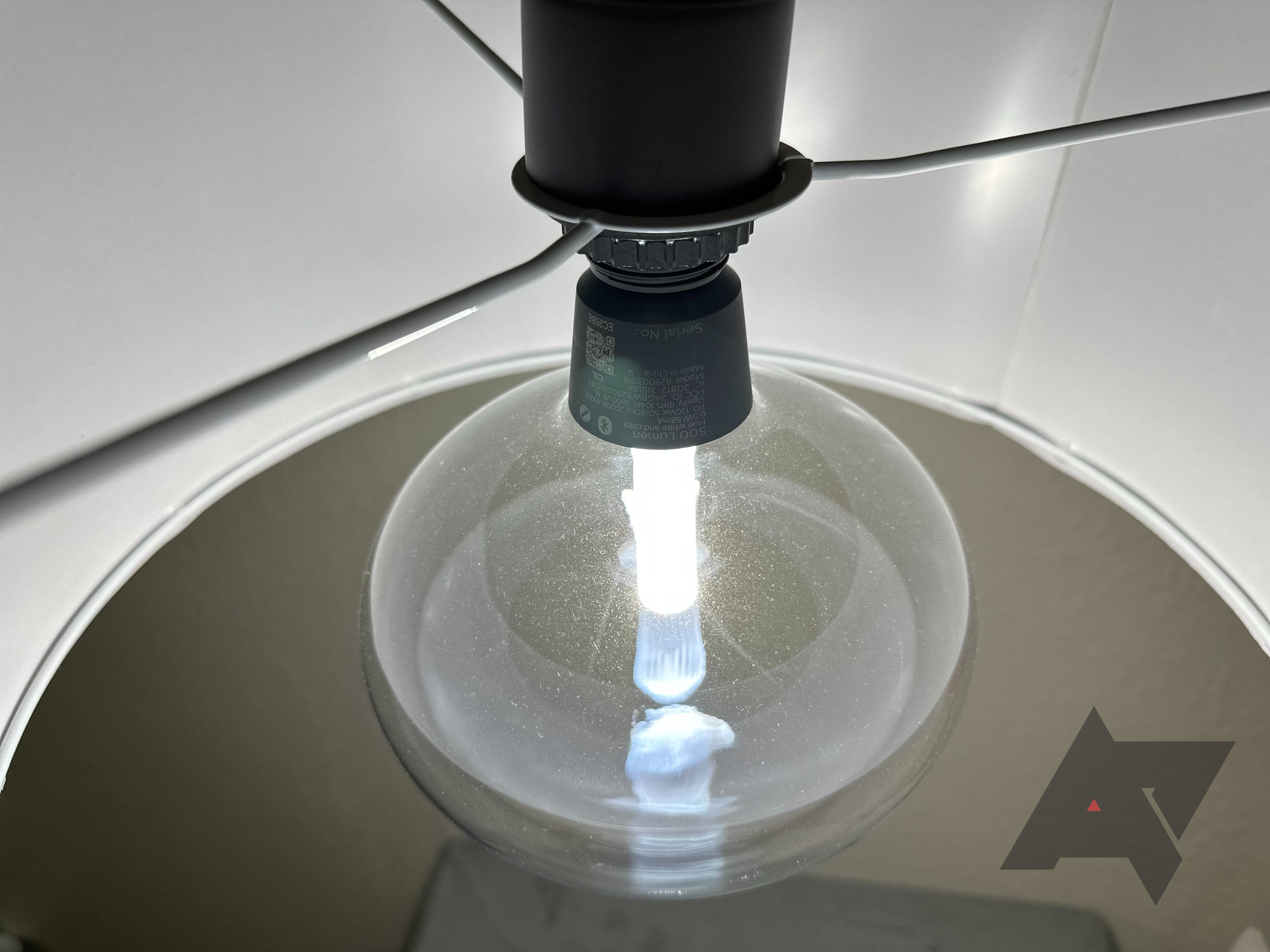 You get one, single Ellipse lightbulb in the box. That's it. If you don't already have an appropriate fixture to screw the lightbulb into — likely not your average lamp, given the bulb's large size — you'll have to purchase one separately. (Philips' pendant cords start at $50.) Thankfully, you don't actually need a Philips Hue Bridge to get started with the Ellipse lightbulb, as you can control it directly using your phone's Bluetooth connection via the companion Hue app.
If you're looking to set up a larger lighting setup at home using various Philips Hue bulbs, however, I strongly recommend investing in the $60 bridge (often on sale for less). Controlling your lights via Bluetooth limits you to ten total bulbs you can set up, and it also prevents your bulbs from enjoying an always-on connection to the Internet. As a result, you can't adjust the bulbs unless you're in Bluetooth range (obviously), and you don't get to play around with the Hue ecosystem's more fun features, such as automations and custom scenes.
At roughly seven and three-fourths by seven inches, the Ellipse bulb is huge, mostly a result of the giant glass dome that runs around the bulb's LED core. This is the kind of lightbulb you buy if the design of the bulb itself is every bit as important as the quality of the light it produces — more so, I'd argue, given that the Ellipse is only rated for around 500 lumen at a color temperature of 4000K. That's even less than what you'd expect to get from a typical 60-watt bulb. (Philips' standard white-and-color 60-watt equivalents can produce around 300 more lumens.)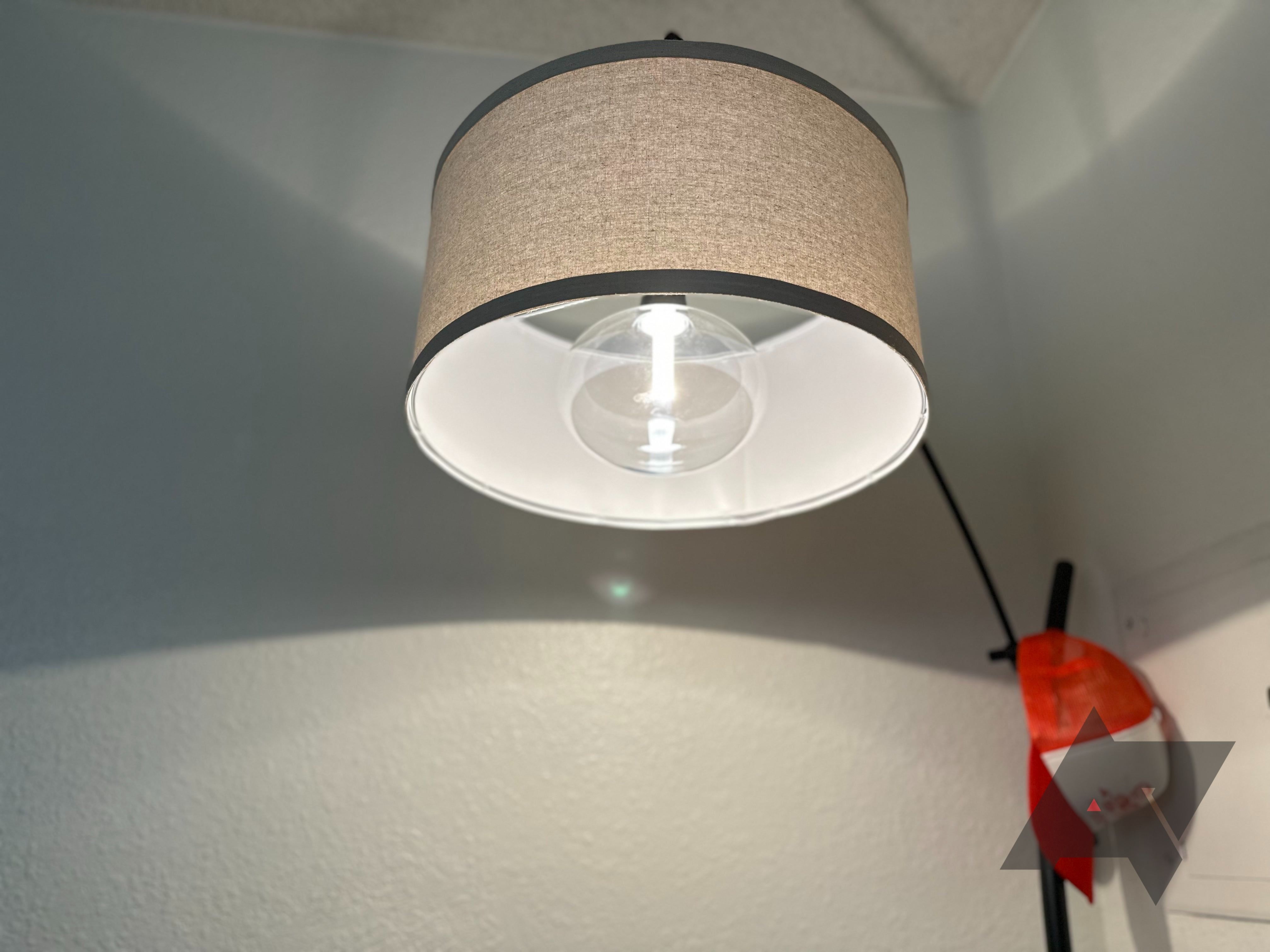 What this means for real-world use is that the Ellipse looks beautiful as a lighting instrument, but you'll more than likely need to have more than one, or some kind of supplemental lighting, if you don't want to feel like you're living in the Batcave. For example, one Philips Hue 100-watt-equivalent, 1,600-lumen bulb in a desk lamp usually gives me a good amount of light for my 10-by-14-foot office. Had I some kind of ceiling fixture, I think one of these bulbs would almost be able to light to the entire room sufficiently. Two overhead Hue bulbs would be perfect, even if they were rated for fewer lumens.
Even hanging the Ellipse from a center position in my office and cranking it to full brightness wasn't very ideal for daily work. It's just too dim, save for those moments at night when I'm trying to recreate a typical Diablo 4 atmosphere in my room while gaming. The Ellipse is absolutely an accent light — if its design didn't already give that fact away — and something you'll need to pair with other lights to achieve a harmonious setup. It's a great "look at me" addition to a room that already has, say, basic recessed lighting for regular activities. But it's dim enough that I'm not even sure having multiple Ellipses around a room would be a great, standalone solution. Plus, that would get real expensive, real quick.
You'll also probably want to hang the bulb somewhere it can over your head, rather than at eye level, as the Ellipse's glass is just translucent enough to give you temporary floaters in your vision if you're looking directly at the bulb's column of LEDs. But that's the Ellipse's double-edged sword: a more opaque glass would limit its brightness (and colorful RGB effects) even more. Also, the light emanates from the bulb in all directions, which may lead to giant shadow patterns on your ceiling if you stick it in, say, an arc floor lamp with a shade.
Software and performance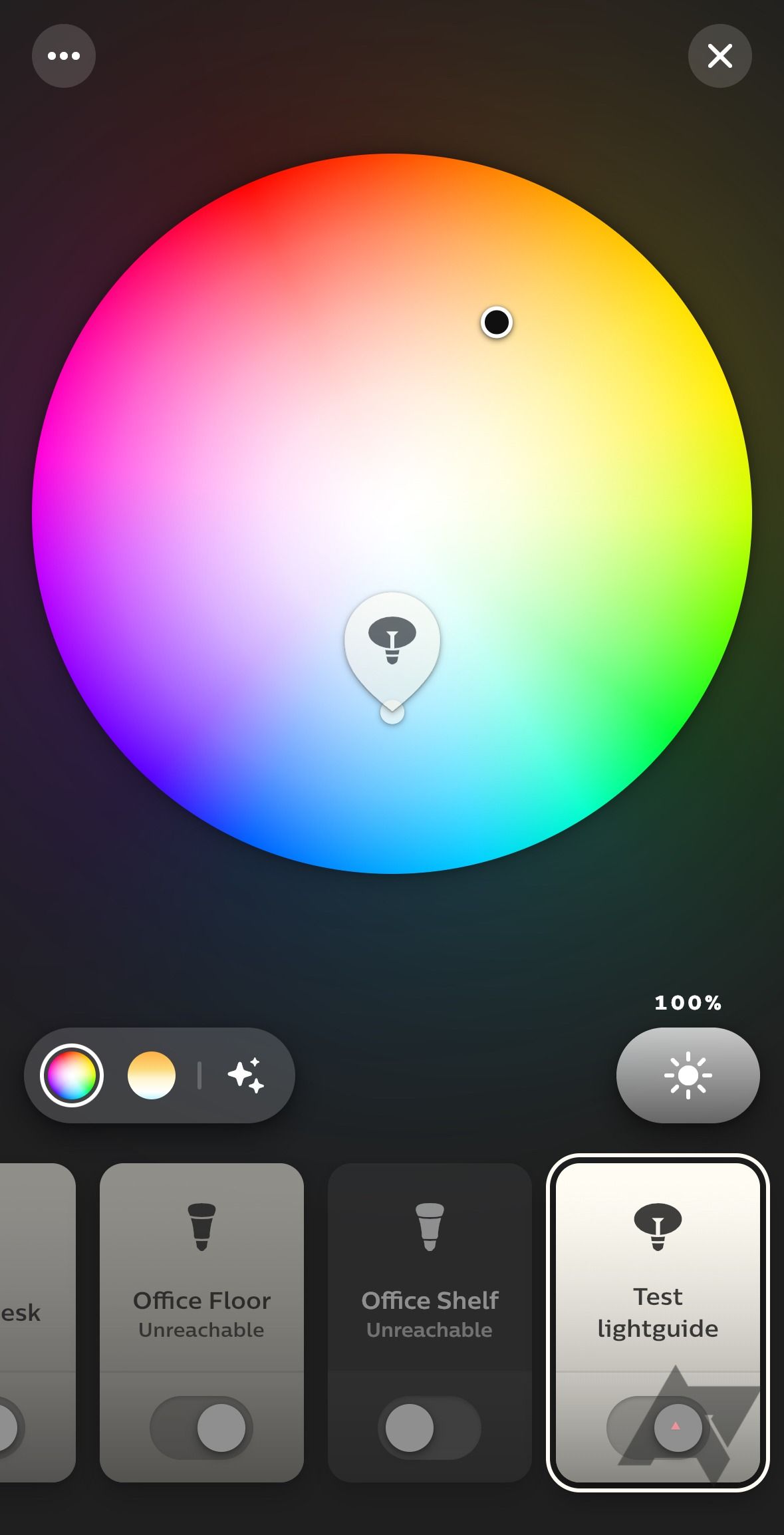 Philips' Hue app is great, assuming you're getting the most functionality out of your Ellipse bulb by pairing it with a Hue Bridge instead of controlling it via a Bluetooth connection. The app makes it incredibly easy and quick to change the bulb's colors and brightness whatever you want, including creating customized scenes for it and/or any other Hue devices you have around the house.
More useful additions include the ability to set timers and automated schedules for your lights; synchronize your lighting setup to your Spotify account, a Philips Hue HDMI sync box, or your Mac or Windows PC. You can also use Hue with all the major voice assistants: Google Assistant, Alexa, and Siri. I usually just bark lighting commands at a smart speaker instead of using the app at all, saving the latter for when I'm trying to set up a nicer-looking environment for a party (or Halloween).
That all said, connecting Hue to your Google ecosystem can be a little frustrating. Even the latest version of the Google Home app still doesn't allow you to tap your way through any scenes you've created within Hue; you can just turn your lights on and off, adjust their brightness, or trigger them into Google-based automations. The latter allows you to set lights to particular scenes, which is something, but it still leaves Philips fans a little short if you'd rather use Google's app to control your entire smart home.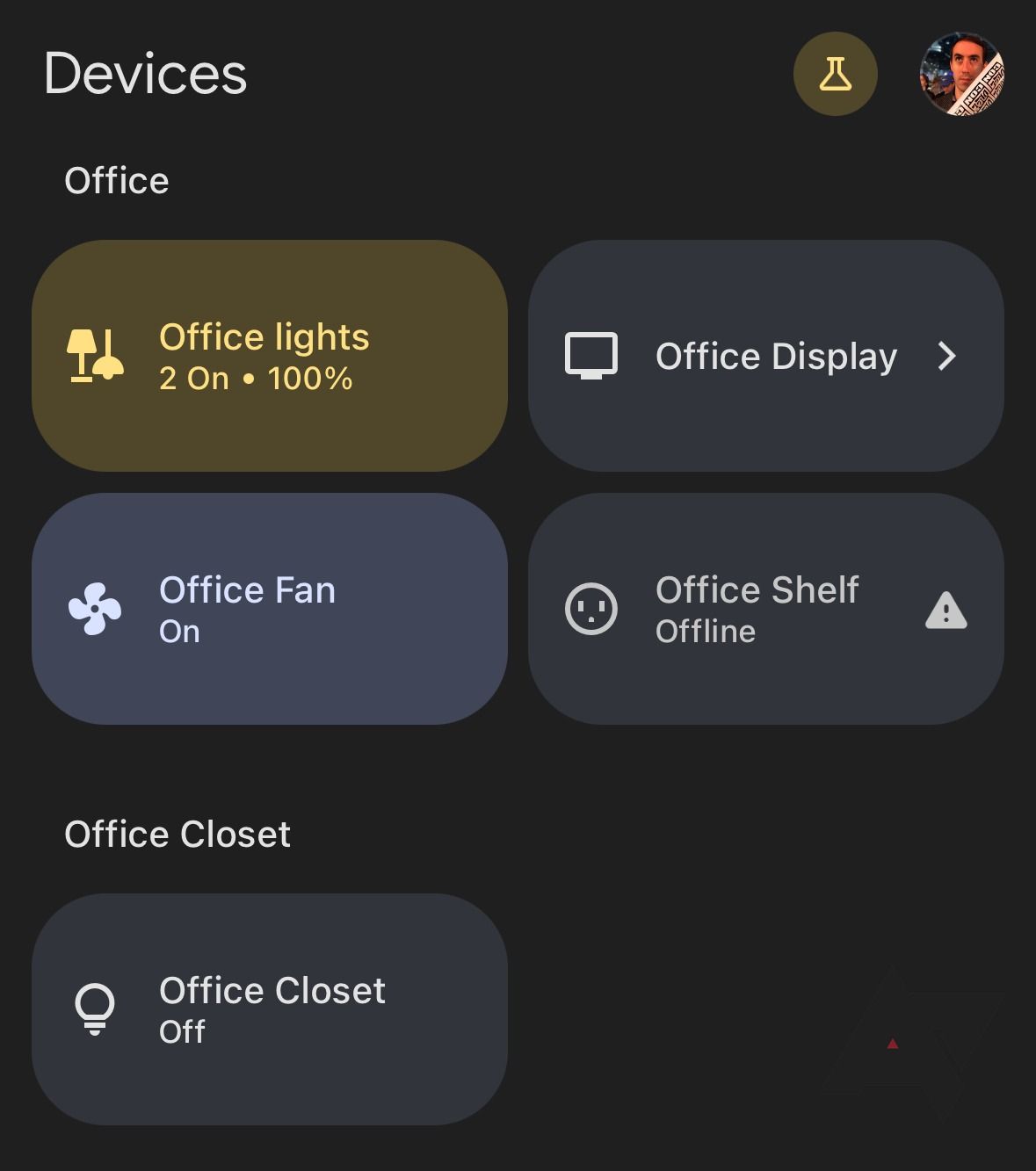 The main drawback of the Hue app is that it's not very great for building more complex automations, like fading connected lights between colors across a particular time frame (to give a room true "mood lighting" for whatever you're doing). Scheduling lights on and off based on time, or even your presence at your home, is simple. To get fancier, however, you'll have to rely on Hue Labs features that you add into the app, and it's clunky to navigate the list of available "experiments" and configure them directly. I used the "Colorloop" formula to accomplish my previous example, but I'd much rather have that kind of functionality built directly into the app's automation creator. (And you can't really customize said colors that well, either.)
Competition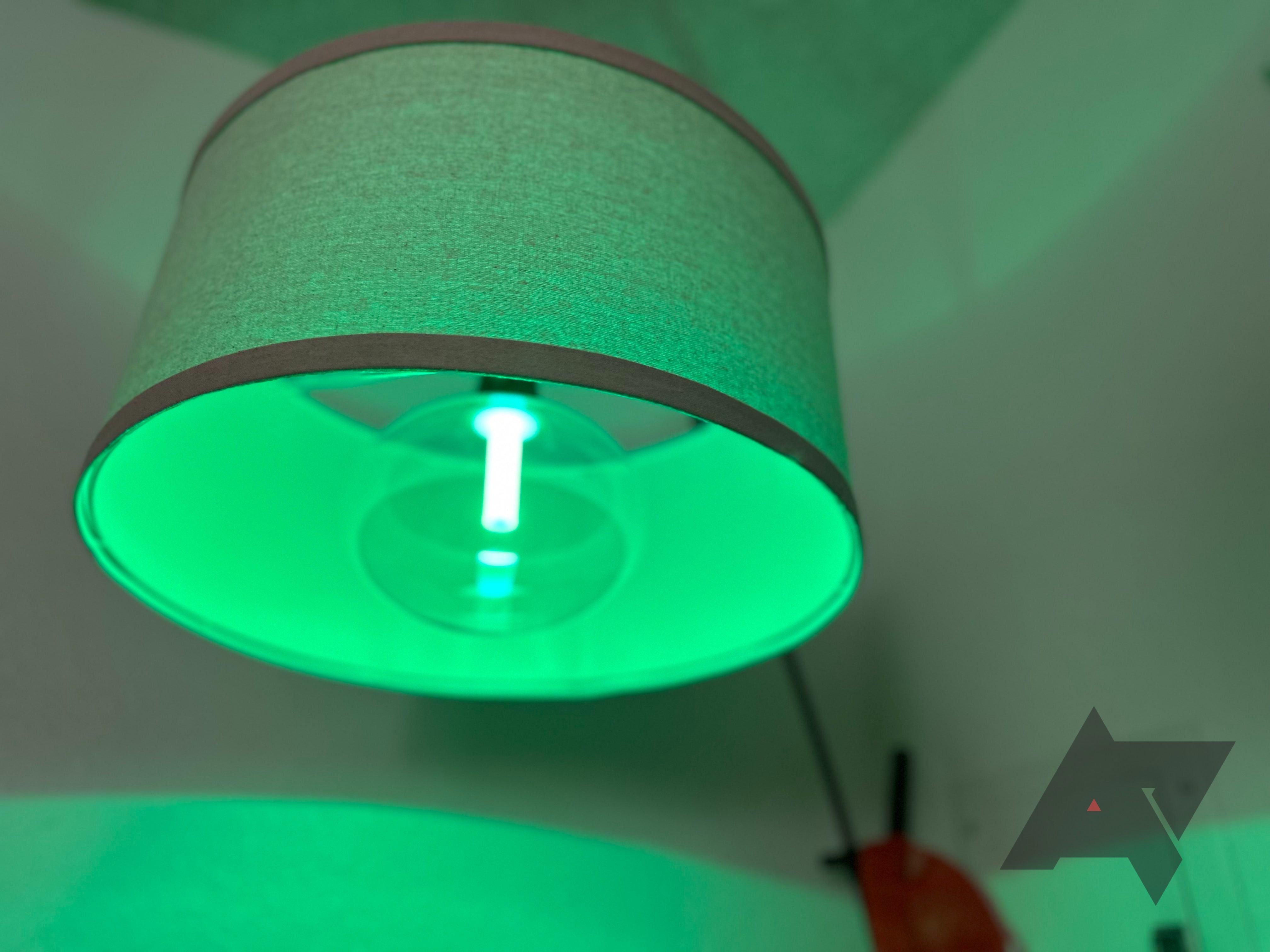 There is no direct competitor to Philips' Lightguide Ellipse. Philips makes no other lightbulbs of this style in its entire line, as the company previously killed off triangle- and globe-shaped versions of the bulb earlier this year. There aren't any direct competitors to the Lightguide Ellipse, either; at least, no lightbulbs with the full, beautiful RGB functionality of the Ellipse and its rotund, glass design.
If you're not considering the lightbulb solely because of its looks, then its best and most compelling alternative is a regular ol' Hue White and Color lightbulb. As mentioned, you can pick up two 60-watt bulbs for roughly the same price as the Lightguide Ellipse, which should be good enough to light a typical apartment room. You could also splurge and upgrade to two $60 100-watt equivalent bulbs, which gives you tons of light and the exact same RGB functionality the Ellipse has.
Philips makes other fashion-focused bulbs, like its line of filament-exposed bulbs, but they don't have any RGB functionality, just white light. And you'll find plenty of other non-Hue bulbs with large globes that look kind of like the Ellipse, but they, too, don't contain any colors.
Should you buy it?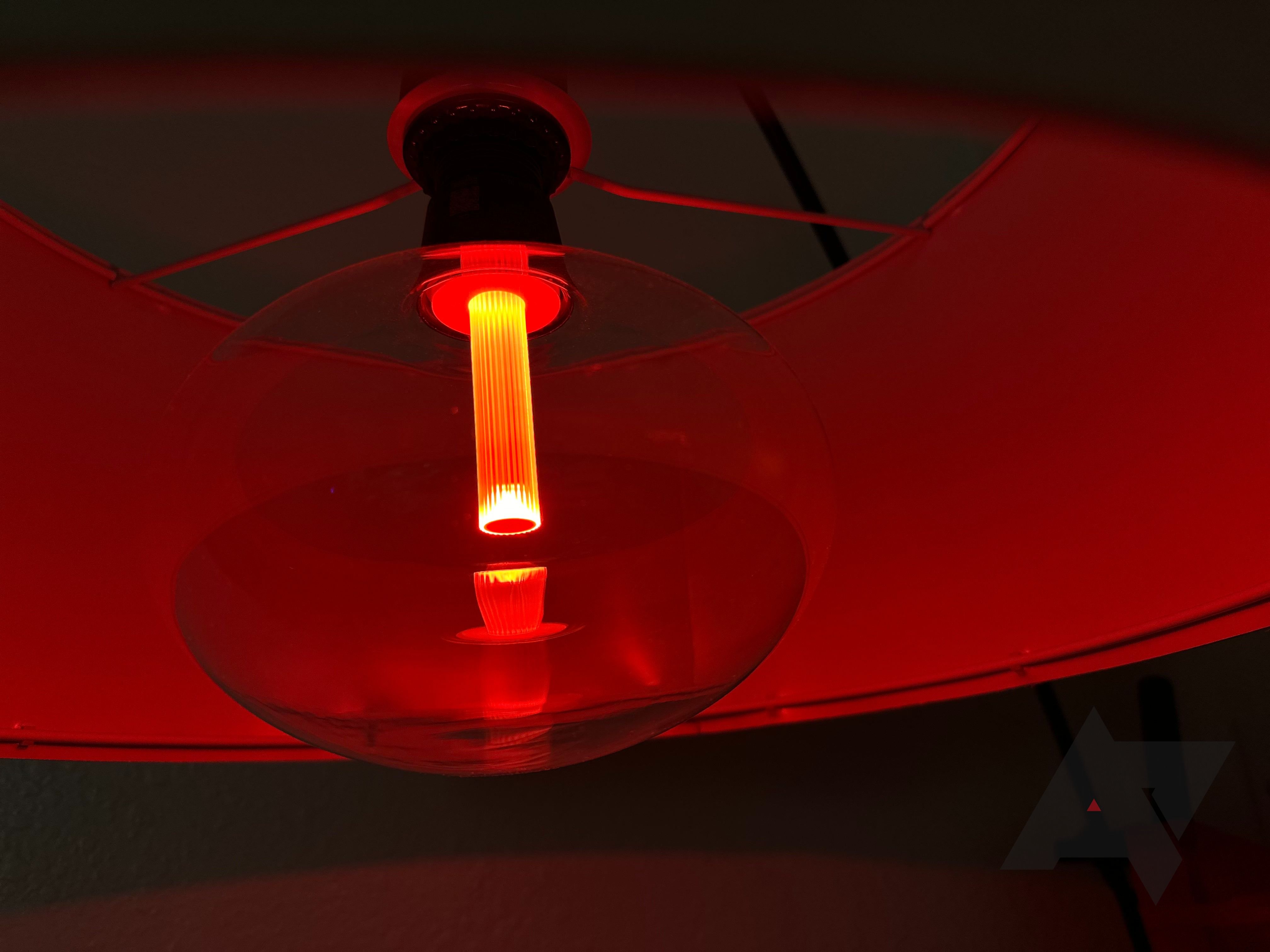 Like Hue's other statement-type lighting solutions like the Signe Floor Lamp, I don't think the Ellipse makes a lot of sense as a standalone light. It's a solid two out of ten if that's your intention, given its high price, installation limitations as a result of its designer-driven size, and low brightness.
If you have the right spot for it as an accent or supplemental light in your home or apartment, however, it's a compelling statement piece that'll definitely catch the eye—and the only way you'll be able to combine full RGB functionality, backed by the incredibly powerful Hue app, within a unique-looking bulb.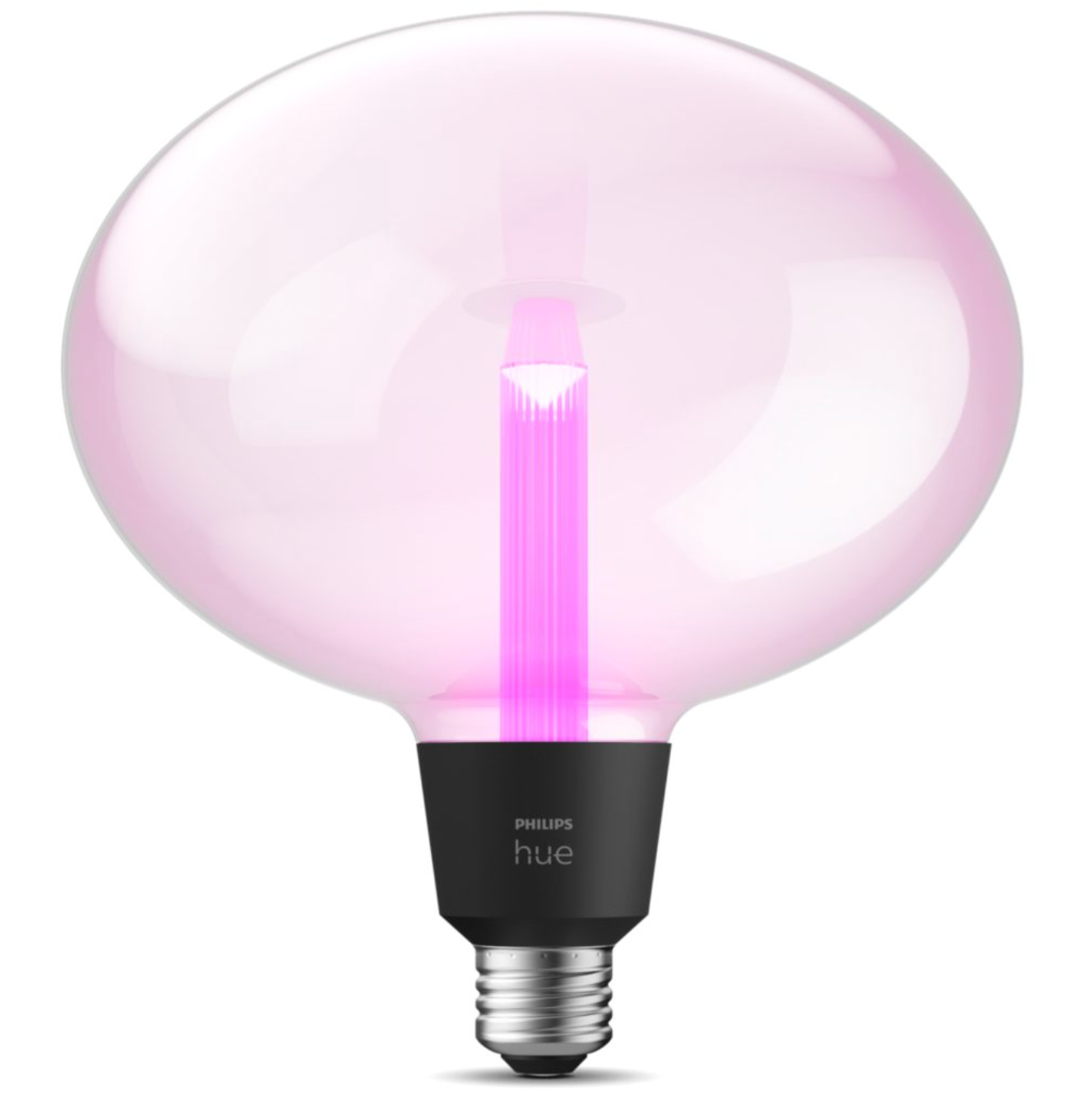 Philips Hue Lightguide Ellipse bulb
Philips' Lightguide Ellipse is a beautiful-looking smartbulb that's more for aesthetics than practicality. It's very expensive and not as bright as similarly priced (or cheaper) Hue bulbs you can pick up, but they'll lack the round, globe-like design of the Ellipse, which can be as eye-catching as the bulb's RGB capabilities.
Brand

Philips

Hub Required

No (but recommended)

Multicolor Capable

Yes

Color Range

16 million colors

Color Composition

White + Color Light

Service Life

25,000 hours

Wattage

6.5W

Type

E26

Brightness

500 Lumens