Samsung Galaxy Tab S9 Ultra

Large and in charge

One of the rare modern large-format tablets, the Tab S9 Ultra clearly aims to be a laptop replacement, and does a good job of it in a lot of areas. It performs a lot like its two S9 relatives, but costs a good bit more.

Pros

Tons of screen real estate
Top-of-the-line performance
Much slimmer than a 14-inch laptop

Cons

Extremely cumbersome to use one-handed
Remarkably expensive

Source: Samsung

Samsung Galaxy Tab S9

Powerful and convenient

An iterative but worthwhile upgrade to the Tab S8, the Galaxy Tab S9 runs on the same high-powered hardware and refined software as the Tab S9 Ultra. It also shares identical, pristine display quality, but at a considerably smaller size and weight.

Pros

A premium, dynamic AMOLED display
Thin, light, and easy to hold and use
Improved performance and battery life

Cons

A little small for extensive multitasking
Still pretty expensive
The second generation of Samsung's new large-format tablet, the Galaxy Tab S9 Ultra packs impressive hardware and huge 14.6-inch display that multitaskers will love. It's a fantastic tablet for people who need lots of screen space, but it's also pretty, especially when equipped with a good tablet case. At the other end of the spectrum, the base model Galaxy Tab S9 sports basically the same powerful components in the slim and lightweight body that's common to the Tab S lineup. While both are excellent pieces of hardware, one will certainly be better for you depending on your needs.
Price, specs & availability:
Announced on July 26, both tablets are available for preorder directly from Samsung and at one or more top third-party retailers. Between now and the August 11 release date, you'll find several preorder deals and bundles, such as a free storage upgrade, when you sign up for one at Best Buy.
The standard Tab S9 starts at $800 for the 128 GB version and the S9 Ultra checks in at $1,200 for 256 GB of storage. While the base model has lost the Silver and Pink Gold colors available on the S8, both models receive an updated Beige version in addition to the standard Graphite.
| | Samsung Galaxy Tab S9 Ultra | Samsung Galaxy Tab S9 |
| --- | --- | --- |
| Storage | 256GB/ 512GB/ 1TB (expandable with microSD card) | 128GB, 256GB (expandable with microSD) |
| CPU | Qualcomm Snapdragon 8 Gen 2 for Galaxy | Qualcomm Snapdragon 8 Gen 2 for Galaxy |
| Memory | 12GB/ 16GB | 8GB, 12GB |
| Operating System | Android 13, One UI 5.1.1 | Android 13 |
| Battery | 11,200mAh | 8,400mAh |
| Ports | Type-C, USB 3.2 Gen 2 | USB-C |
| Camera (Rear, Front) | 13MP + 8MP ultrawide, 12MP + 12MP ultrawide | Rear: 13MP; Front: 12MP |
| Display (Size, Resolution) | 14.6-inch AMOLED, 60-120Hz | 11-inch AMOLED, 120Hz |
| Connectivity | Wi-Fi 6E, Bluetooth 5.3 | Wi-Fi 6E, Bluetooth 5.3 |
| Colors | Beige, Graphite | Beige, Graphite |
| Weight | 732g (Wi-Fi) | 498g |
Design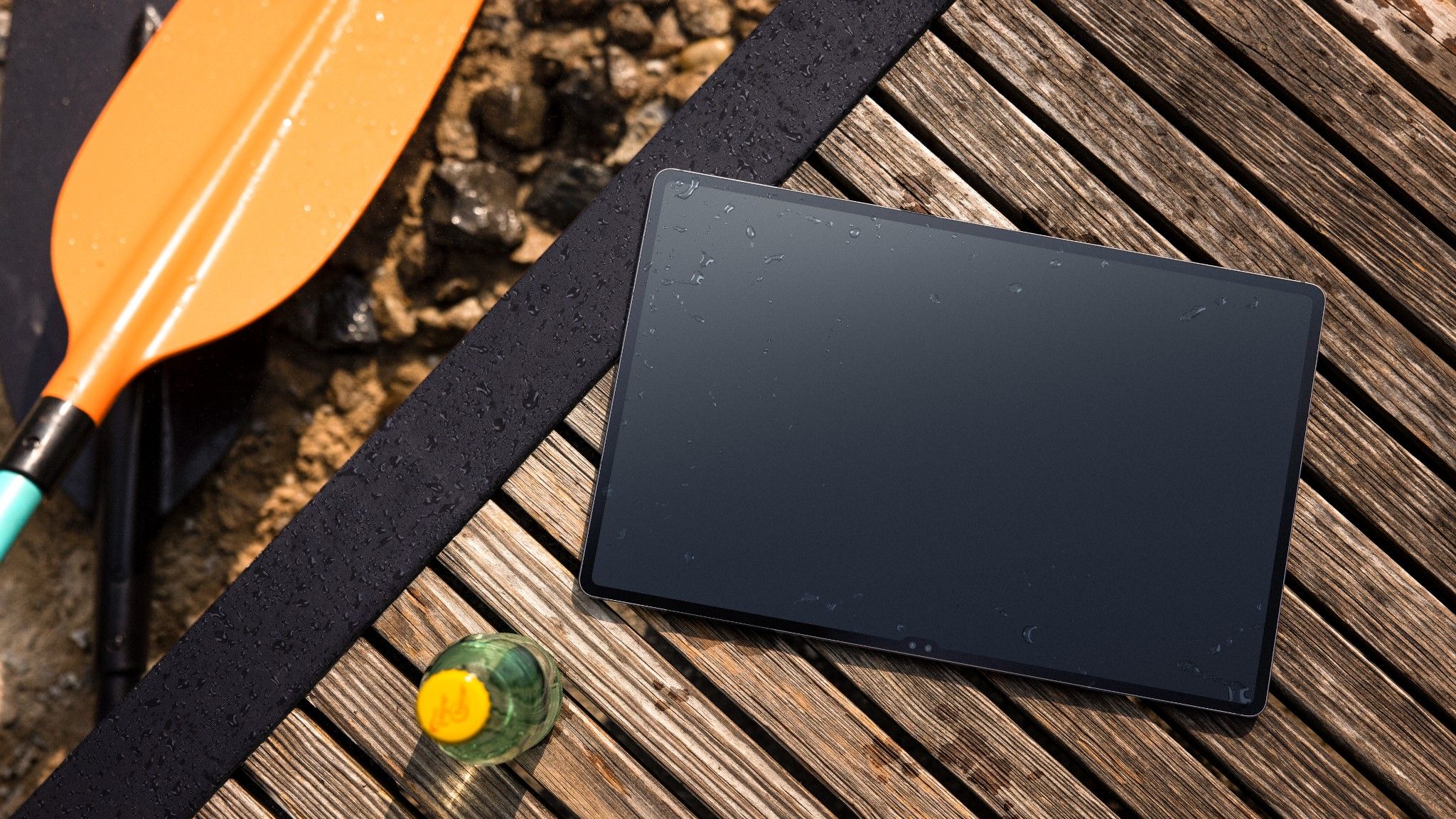 Source: Samsung
If you shrank down the Tab S9 Ultra from 14.6 inches to 11, you'd essentially be looking at the standard Tab S9, and that's not a bad thing. They're both prett slim and feature understated but professional design language. They feel well put together, with no major flex and consistent, nearly seamless construction. Both bring IP68 dust and water protection to the Android tablet sphere, something we've been hoping for a while.
The big design difference is, of course, the most obvious one. A 14.6-inch tablet is no joke; taller and wider than some laptops, that's not the kind of thing you can carry around safely with one hand. Of course, it's not for nothing, as the added size makes it easy to multitask and get real work done on the Tab S9 Ultra. But if you're looking for a traditional tablet experience, including casual media viewing and use on the go, you're looking for the much smaller Tab S9.
Display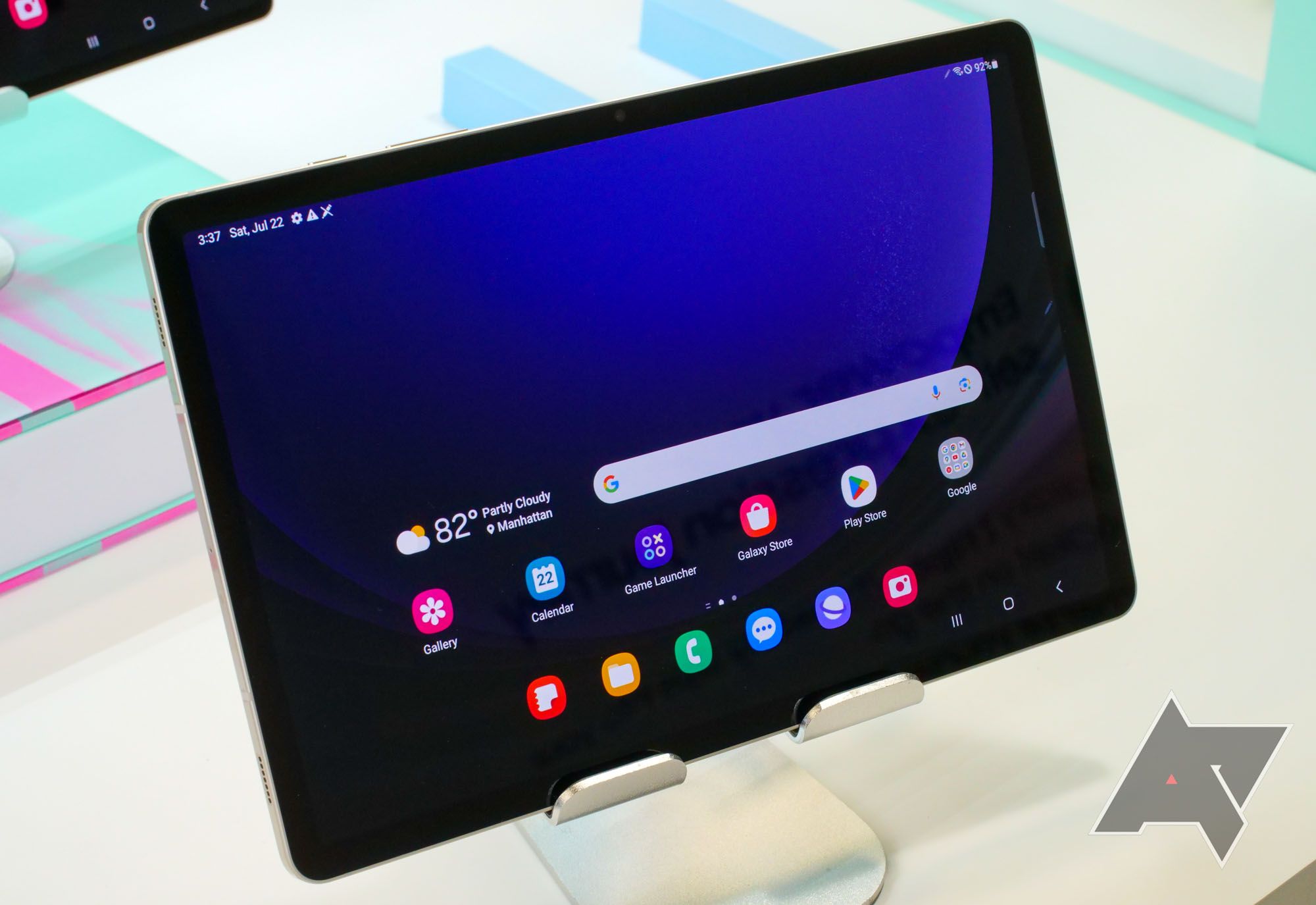 Unlike the Galaxy Tab S8, the base model Tab S9 now boasts the same high-end display as its more expensive relatives. That said, even the Tab S9 Ultra's received a display update compared to its predecessor. Instead of being locked at 120 hertz, both the small and large AMOLED displays now support variable refresh rates from 60 to 120 hertz.
Because of the nearly identical OLED hardware between them, both tablets offer similar brightness and color volume, and they're both great. You'd be hard-pressed to find a better-looking high-end Android tablet. Once again, the difference in displays falls to the size. An 11-inch display is great for everyday tasks like watching media, and it's just big enough for comfortable word processing and getting some light work done. But if you really want to take advantage of the tablet's performance and plan on using it full-time, the much larger 14.6-inch Ultra is worth a look.
Software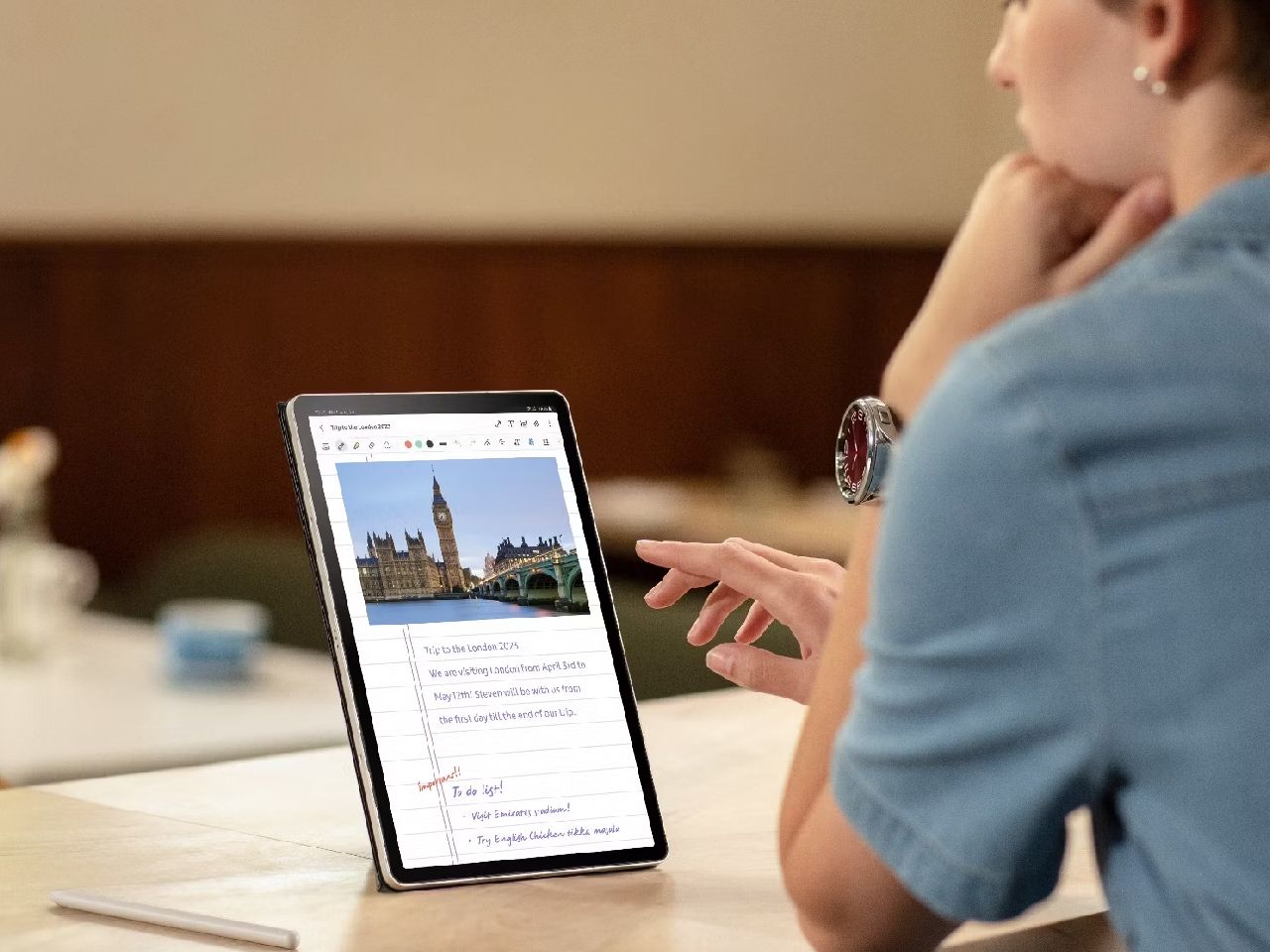 Samsung's OneUI interpretation of the Android OS is nothing short of the best, and the Tab S9 series sees the most refined version yet. Released with Android 13 and OneUI 5.1, they'll both get Android 14 and OneUI 6 at roughly the same time, and they'll both receive four years of Android updates with security patches extending well beyond that. Technically speaking, the software experience should be identical.
Yet, once again, the S9 Ultra's size does come into play a little bit. Samsung's intentionally tweaked the OneUI interface to make app switching and multitasking easier, with features like Multi Window that lets you keep your eyes on two apps, browsers, or documents at once. In other words, you'll get a tiny bit more out of the software using the Tab S9 Ultra, if the extra real estate is something you need.
Performance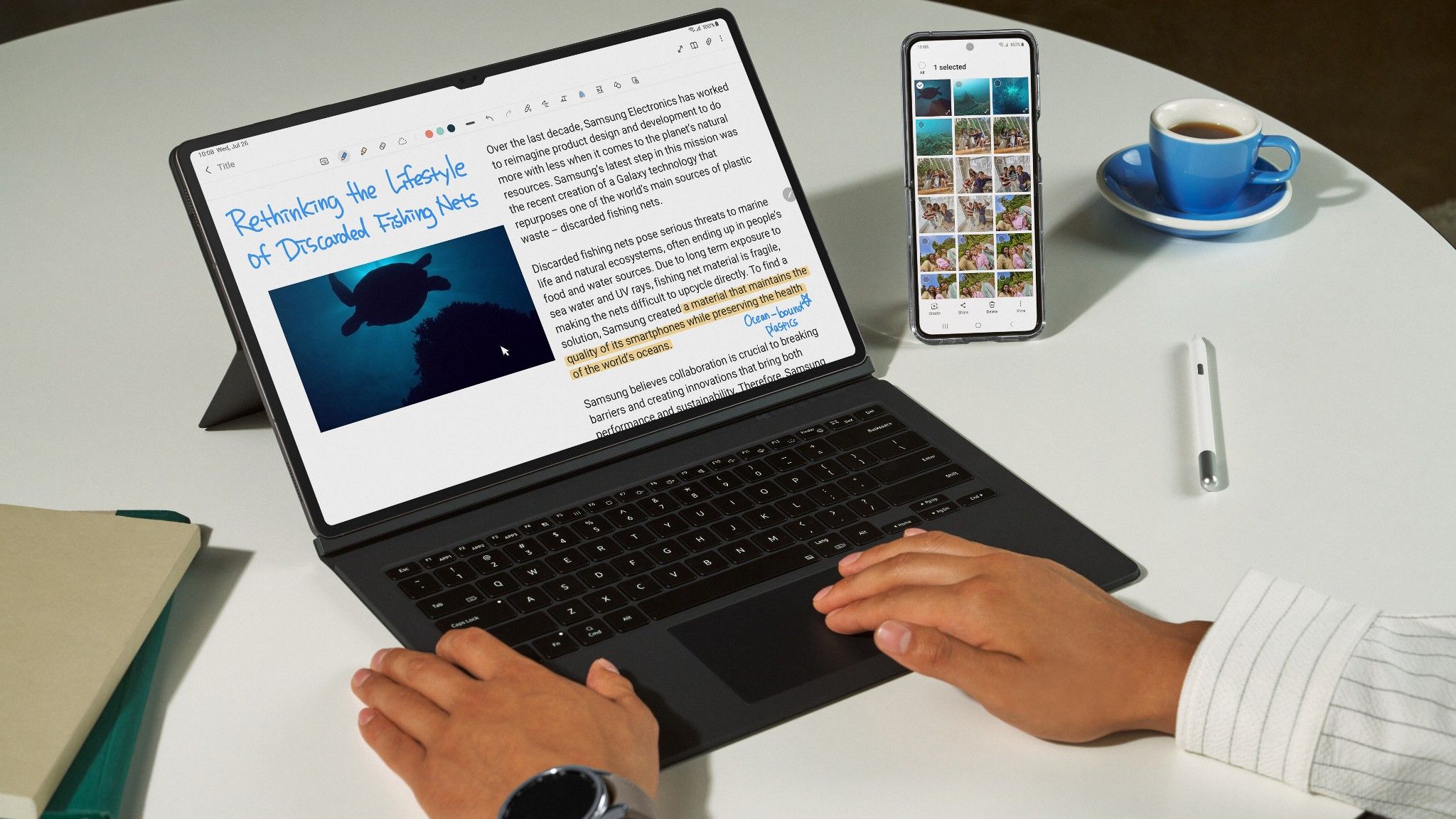 Source: Samsung
The Qualcomm Snapdragon 8 Gen 2 For Galaxy powers all three of the latest S Series tablets. Custom-built for Samsung, it boasts an overclocked boost frequency that improves peak performance. It's also markedly more efficient. While it's OK to be skeptical of Qualcomm's claims of 40% decreased power usage, the reality is that the improved efficiency lets both tablets maintain peak performance for longer before getting too hot and thermally throttling. That should eliminate one of our few complaints about the Gen 1-powered S8 lineup.
You do have the option of 1 TB of storage and 16 GB of RAM with the Tab S9 Ultra, whereas the Tab S9 only goes up to 256 and 12 GB. Once again, that makes the Ultra better for multitasking, but the standard Tab S9 isn't big enough to use quite that much RAM regularly. Other than storage and RAM, performance is identical between the two.
Battery life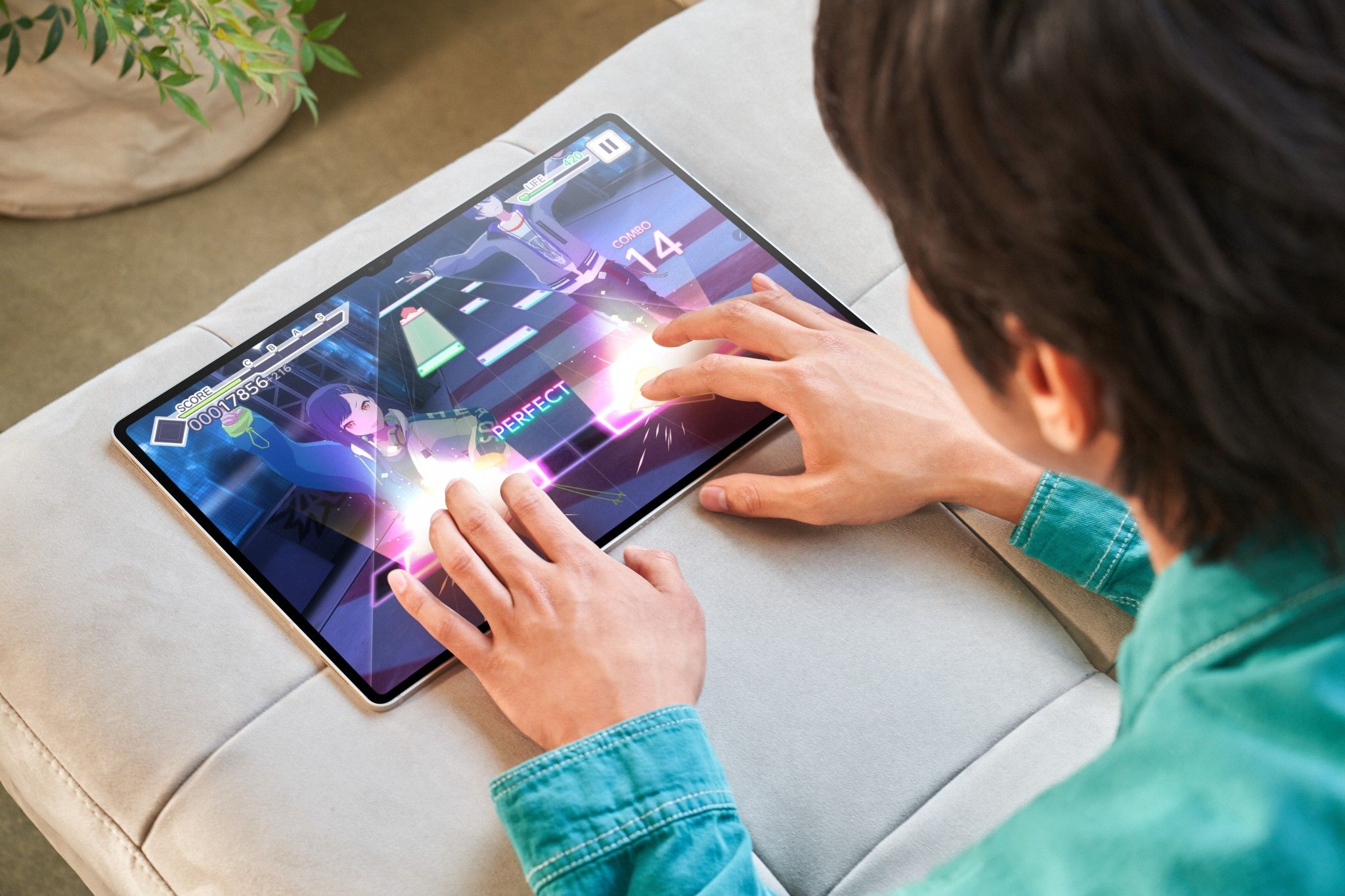 Source: Samsung
Battery life was fine on the Tab S8 series, but it's even better with the new lineup. The Tab S9 sees a 5% increase in battery capacity compared to the S8, but that doesn't make as much of a difference as the Snapdragon 8 Gen 2 SoC and its significantly improved efficiency. You can expect both tablets to last well more than a workday of regular use, with only the busiest professionals (or mobile gamers) having to top off the battery frequently. The Ultra will see a marginally shorter battery life due to having more pixels, but most users won't notice the difference.
Camera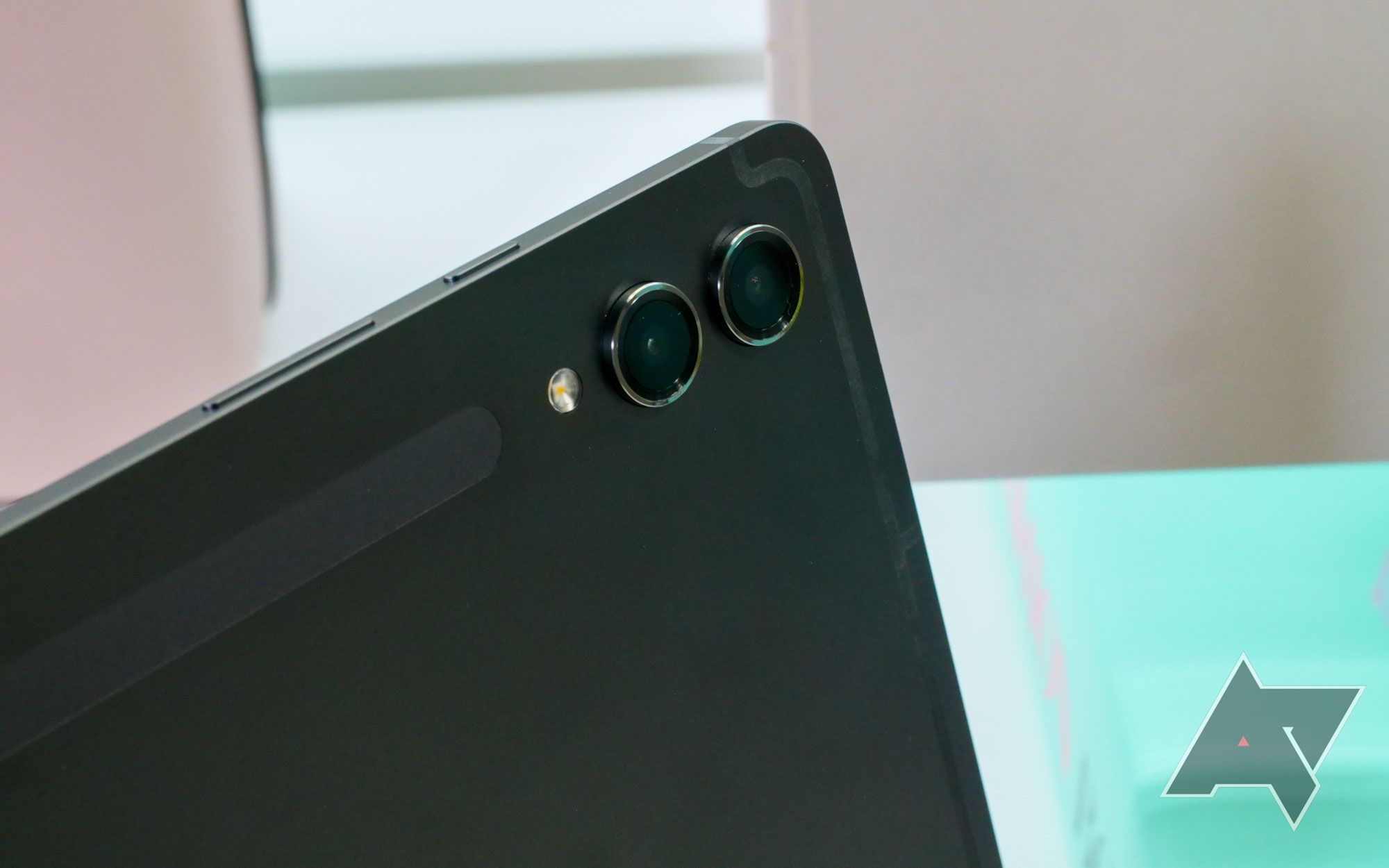 Nobody expects tablets to have great cameras, largely because you've probably already got a better camera on the phone in your pocket. Instead, a tablet camera should be capable of clear video calls and the occasional picture. The Tab S9 sports 13 and 12 MP rear and selfie cameras, respectively, making it great for connecting with friends and family and the occasional professional video meeting.
The Tab S9 Ultra goes a step further, adding 8 and 12 MP ultrawide lenses to the tablet's rear and front. In theory, the front-facing 12MP ultrawide camera should allow for more consistent videoconferencing using Samsung's novel auto-framing feature, which keeps humans properly framed during recordings and video calls. Users found this underwhelming on the Tab S8 Ultra, and only time will tell if Samsung's tweaked the algorithm to make it a little less shaky. But as far as tablet camera performance goes, both are fine, with a minor edge to the S9 Ultra for its ultrawide lenses.
Which is right for you?
You shouldn't have to waffle between choosing the Galaxy Tab S9 or S9 Ultra. If you want a highly powerful and highly portable tablet that you can take anywhere, use with one hand, and easily slip into a small bag, the Tab S9 is the easy choice. Most prospective tablet buyers fall into this category, considering convenience is one of the key pros of using a tablet. While the Tab S9+ is slightly more versatile than the S9 due to its larger display, the base model embodies the concept of powerful components and refined software in a small package. If you're looking for the best Android tablet for handheld use, the Tab S9 might well be it.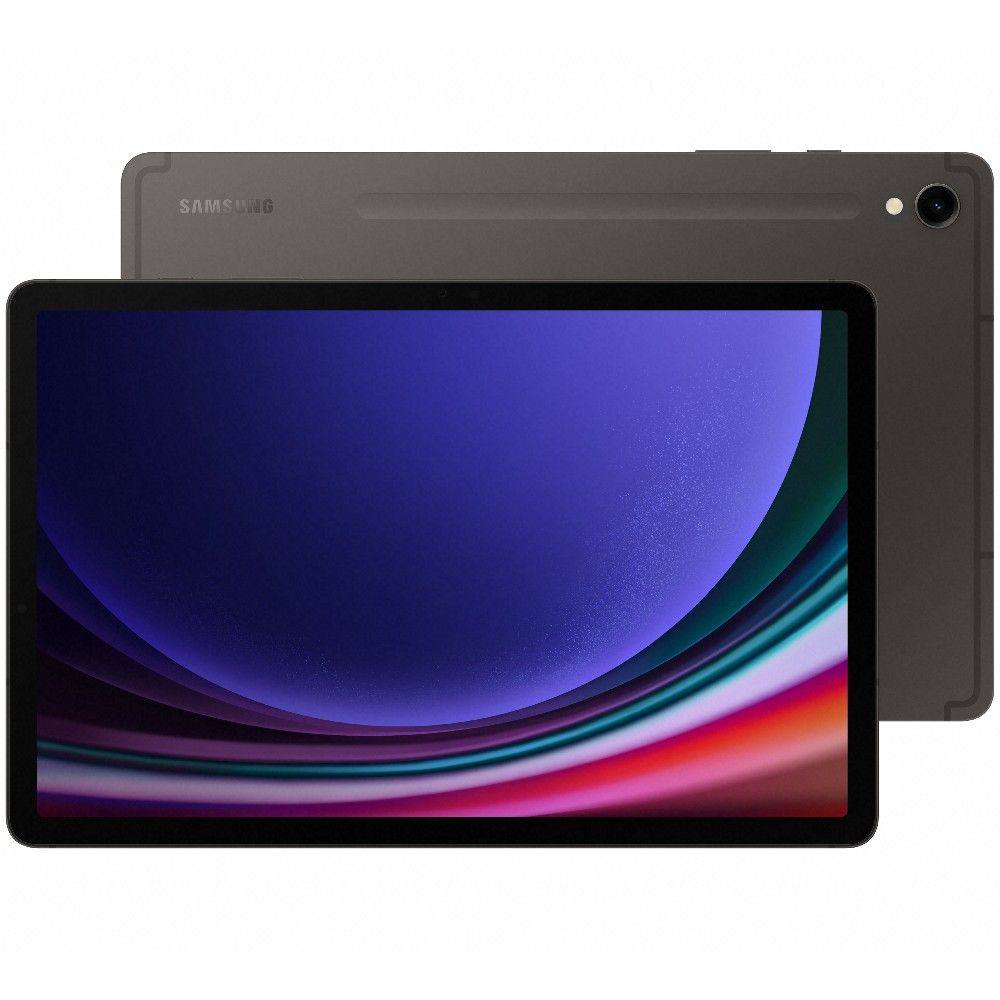 Source: Samsung
Samsung Galaxy Tab S9
Best for most people
Top-of-the-line hardware, industry-leading software, and impeccable build quality make the Tab S9 the best 11-inch Android tablet on the market. It's thin, light, capable of running any app without breaking a sweat, and even comes in a 5G version.
On the other hand, if your smartphone's already powerful enough to handle day-to-day mobile activity, and you're looking for something to replace a bulky laptop, the Tab S9 Ultra was made for you. Its 14.6-inch size has been unheard-of in the tablet game for years, and it's one of the rare Android models with the performance and screen space to truly embrace multitasking and the most resource-intensive software. If you know you'll be writing, designing, coding, or communicating full-time on your tablet, consider opting for the Tab S9 Ultra.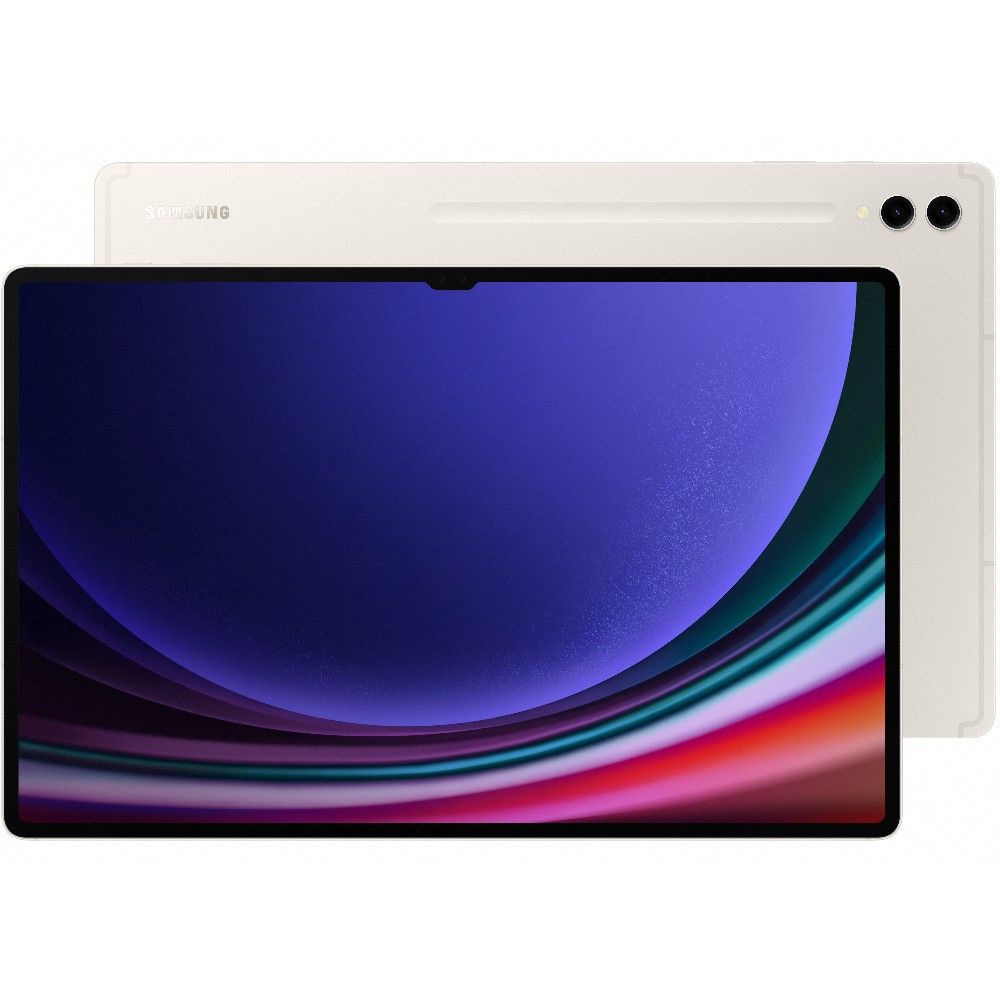 Source: Samsung
Samsung Galaxy Tab S9 Ultra
For professional multitasking
A whopping 14.6-inch display puts the Tab S9 Ultra on par with many business laptops in terms of screen space, and there's plenty of processing power inside to back it up. If you need access to multiple apps and windows at once and can afford the investment, the Ultra's a great professional tablet.