Whether you use the latest flagship devices or our favorite budget Android phones, eventually, you'll need to think about freeing up some storage space. While 128GB of storage is commonplace on most Android devices, this can fill up fast if you're not careful.
This guide shows you how to free up your Android phone or tablet storage without wiping valuable files. This will give you the space you need for all the apps on the Play Store we can't live without.
Delete unused apps
You may have cleared out a few unused apps, but there's a quick way to view unused apps. Rather than scrolling through your app library, go to the Apps menu in your phone's Settings app. Then, tap Unused apps to quickly uninstall apps that were last opened more than three months ago.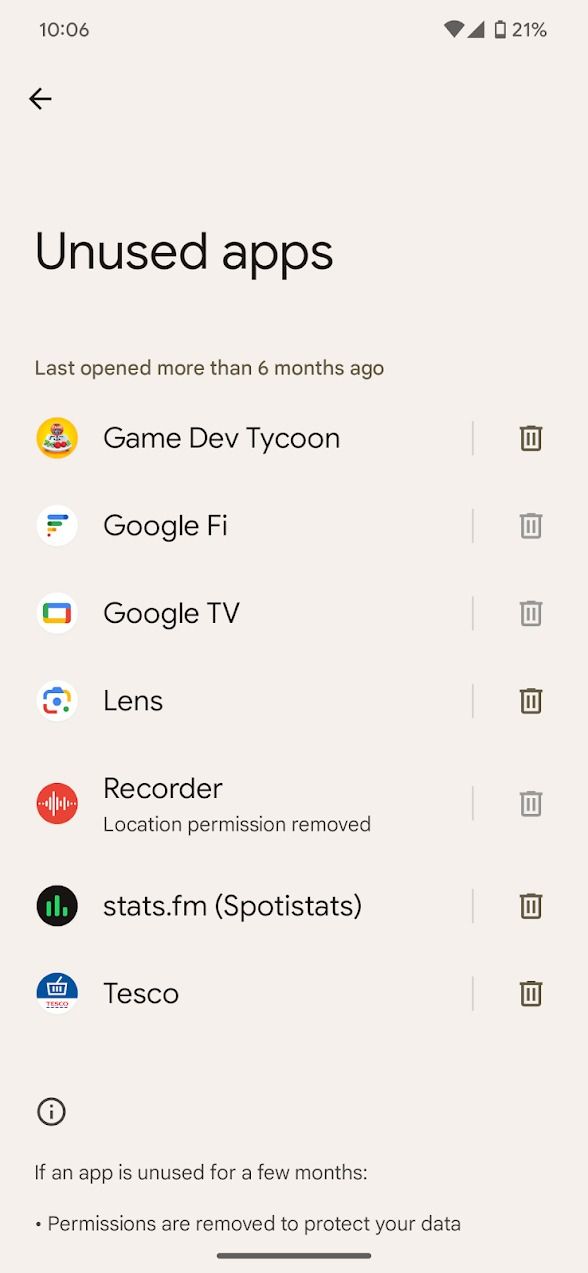 You can also go to the Apps storage menu in the Storage menu to view apps sorted by their size. This file size includes all downloaded data associated with the app, for example, music and films. If your phone's storage is dominated by media, consider switching to one of the best value data plans and stream it instead.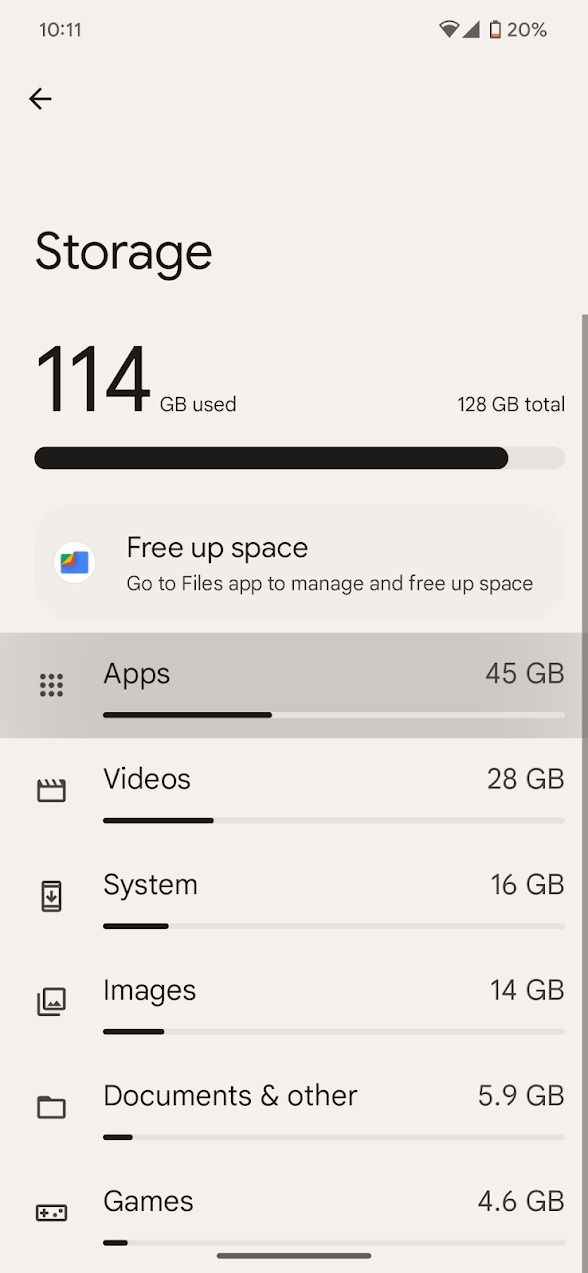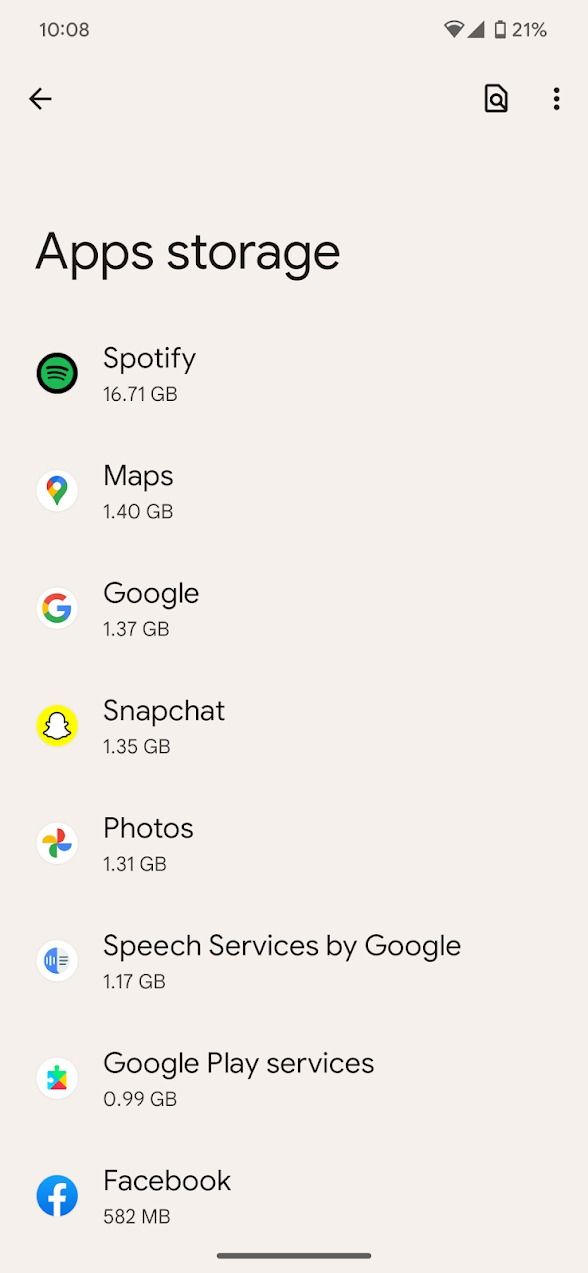 Delete backed-up photos
One of Google Photos' many nifty features is automatically backing up your photos and videos. However, when backed up, it doesn't automatically delete them from your phone. If you don't need quick access to the photos and videos you recorded lately, Google Photos has a handy feature for deleting everything from your phone that has been backed up.
Open Google Photos.
Tap your Profile picture in the upper-right corner of your screen.
Tap Free up space from the drop-down menu.
Clean up duplicate files, old downloads, and other unused apps
There are a million cleaner-style apps for Android, but the best one for cleaning leftover files from apps and games is Files by Google. This is one of the best file manager apps. It detects duplicate files, highlights the apps that take up the most space, removes downloads in one tap, and recommends apps to uninstall based on how long you haven't used them.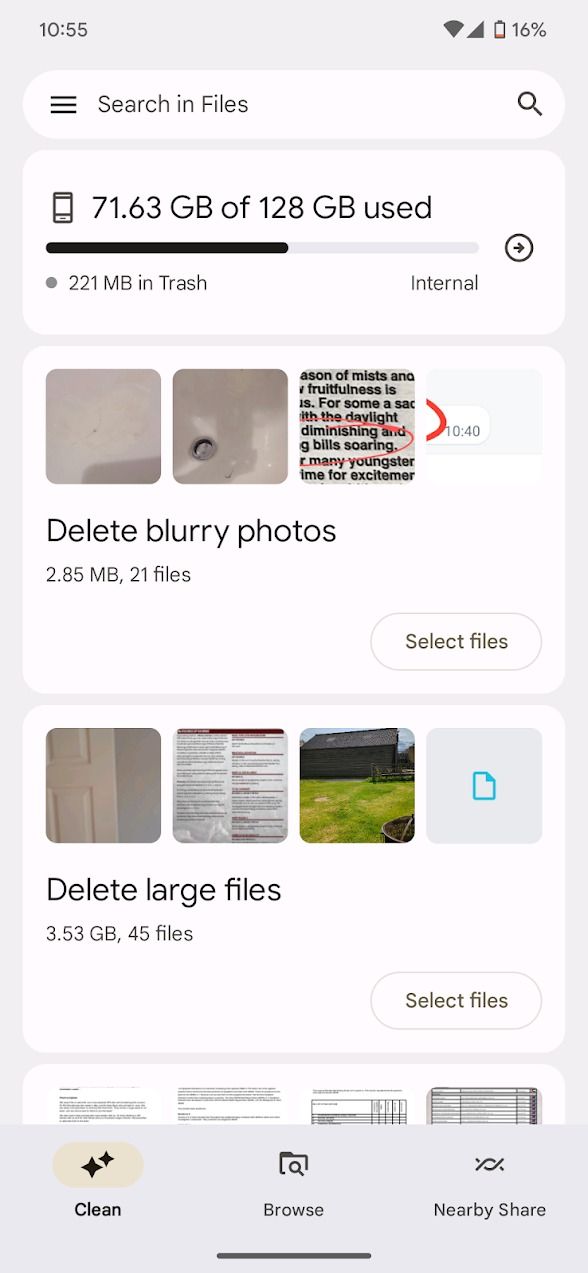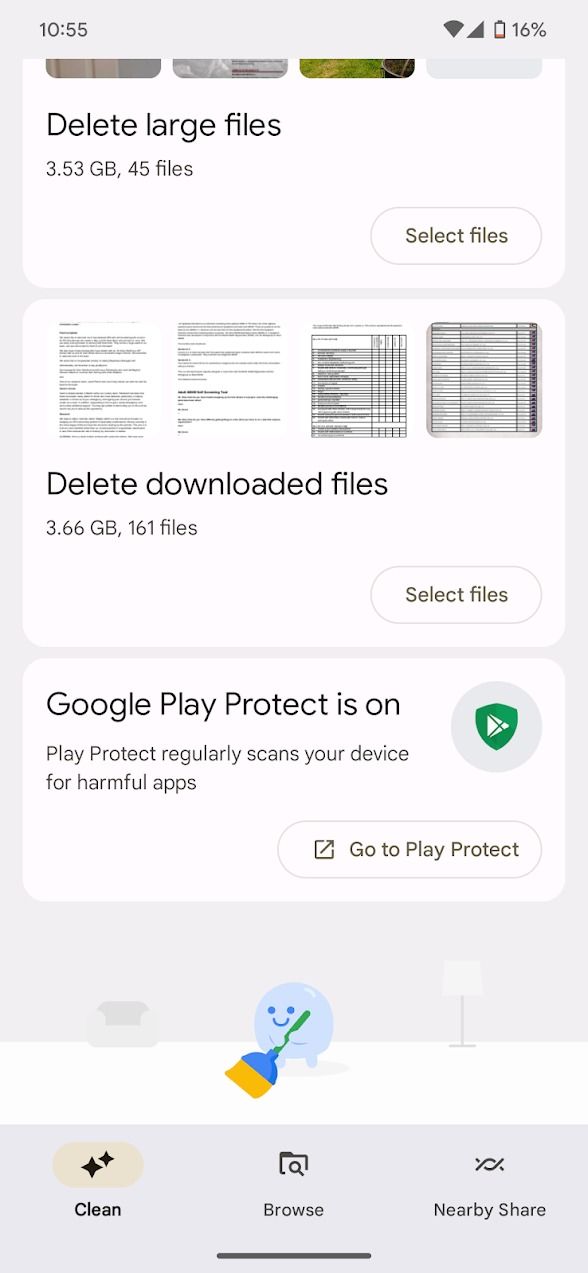 There are more powerful tools, like SD Maid, which is great for power users and people who want to get a more technical readout on where their storage is being used. But Files by Google strikes a balance between utility and ease of use, and it's unlikely to get rid of anything critical on your phone. You can download Files by Google from the Play Store link below.
Install an SD card
Many Android phones have a microSD card slot, which can store photos, videos, apps, and other data. We recommend one of these SD cards, but regardless of the option you choose, buy a microSD card with an A2 rating to get the best possible performance (the 'A' stands for apps). However, even the fastest microSD cards are slower than the internal storage used by phones and tablets, so you should only do this if you need lots of space.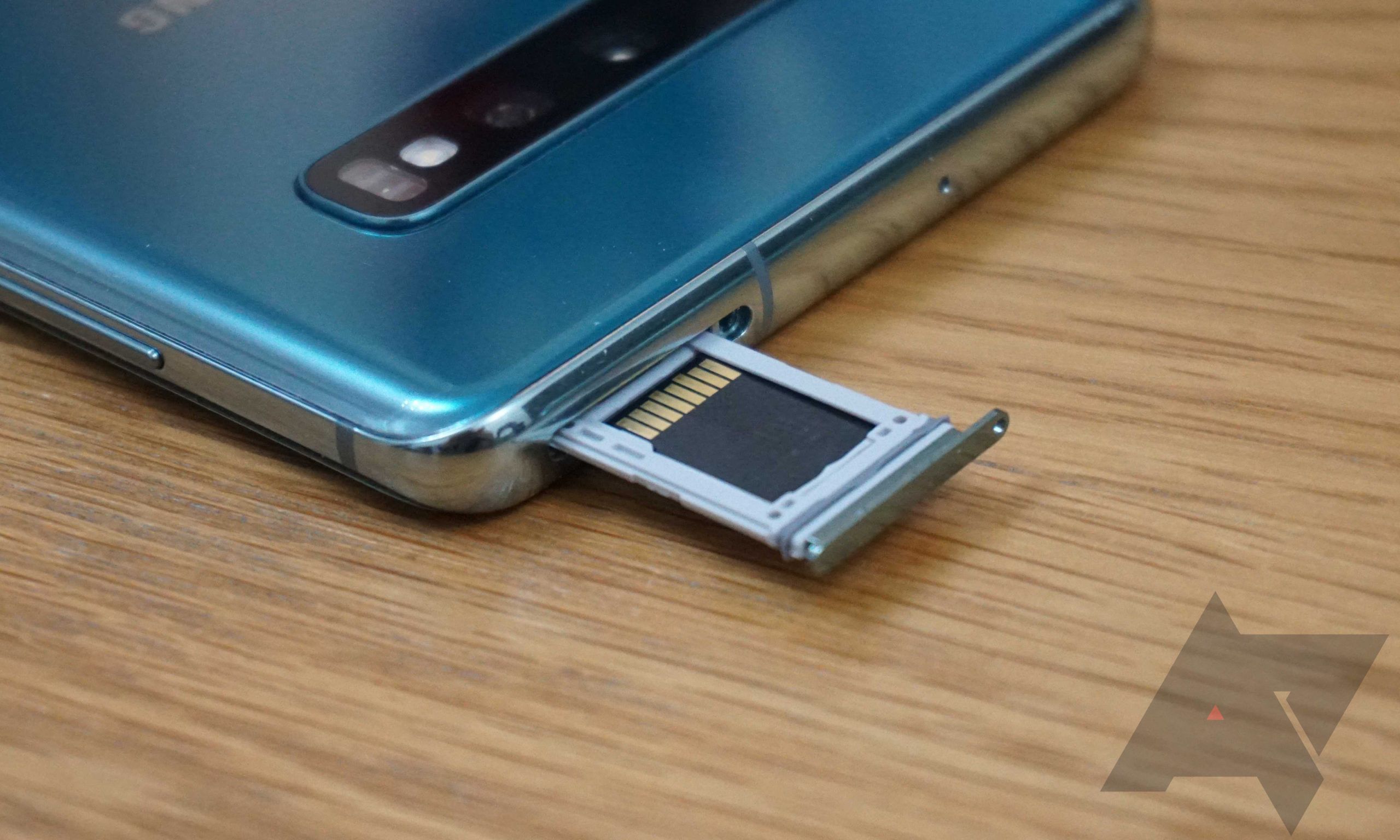 Backup your files to the cloud
If you don't like any of the above options, cloud storage services like Dropbox and Google Drive can be a great way to maintain access to your files and data without deleting them. You can keep them in the cloud to download or access when needed without using up storage on your phone. We mentioned Google Photos for photos and videos, but these cloud storage options are more versatile.
Alternatively, if you don't trust the cloud, back up your files to your computer.
Keep your phone in tip-top shape
Healthy storage management is one way to keep your phone running at peak performance. If your Android device is running slow, try one of these tips to speed it up.