In today's digital age, maintaining control over your personal information is extremely important — as they say, once you put something online, it's there forever. But considering that Google Search serves as a portal to the internet for billions of users, the company is in the unique position of being able to change this. To help users gain more control over their searches and privacy, Google has announced a useful new set of tools.
The Results About You tool takes center stage among the latest Google Search privacy updates. Launched last year, this tool enables users to easily request the removal of search results that contain sensitive personal information like phone numbers, home addresses, or email addresses.
Now, users will receive alerts when Google finds their contact information in search results. This will prompt them to review and request the removal of any unwanted data. In a few days, a dashboard will be released to give users access to a centralized hub to monitor and manage their personal contact information displayed in search results.
Google is also making improvements to ensure online safety for families. SafeSearch blurring is a remarkable feature that automatically blurs explicit imagery, such as adult or violent content, in search results. This additional layer of security will be available to all users, but will be turned on automatically for anyone under 18 years old.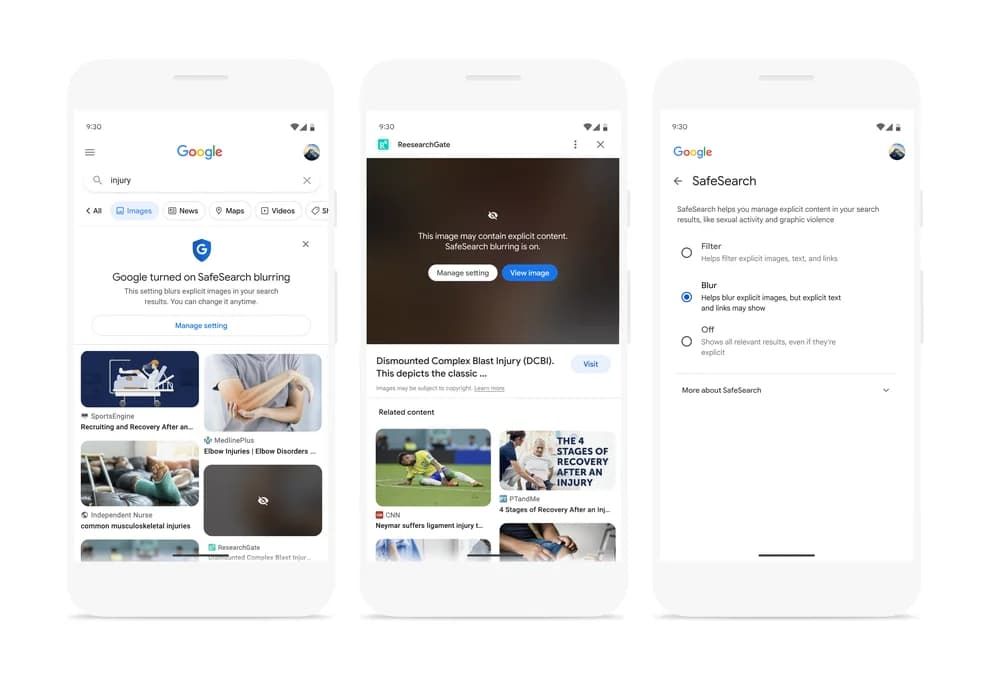 The privacy policies of Google Search have been updated to include explicit images in personal accounts. You can now remove your own explicit images from Search, which can hold these images longer than each site does. The policy applies to cases where users previously created and uploaded explicit content to websites and now want them removed from Google's search engine. This lets anyone eliminate any traces of the content that may still be available online.
Google has also updated and simplified the forms used for content removal requests to make it easier to ask for personal information or explicit content to be taken down from Google Search results. Note that there will be no impact on the host site content or other search engines.
The privacy policy forms have been updated and simplified already, but the other two features may take time to roll out. The SafeSearch blurring will be released "later this month," while the Results About You dashboard will arrive "in the coming days."