Say goodbye to Android Speech Services
Google's Speech Services has been around since 2013, and it's been an important part of the Android Operating System's history. Many apps have utilized it to help with text-to-speech and speech-to-text, but the service has been used less and less by Google as it has begun to show its age. Google Maps, which used Speech Services for years, has now replaced it with Google Assistant to provide a smoother user experience.
Google Assistant released in 2016 and has been the focus of Google's voice-related efforts ever since. It's overflowing with AI algorithms to make life easier for its users, but it had yet to be utilized by Google Maps — which was in need of a boost to its voice features — until this recent change spotted by the Google News Telegram channel.
Google Maps has solidified itself as the biggest mapping service across all phone operating systems, but trying to talk to it has always been a chore. Now, when you tap the microphone icon, it brings up a sleek but familiar card that takes up the majority of the screen. When introducing you to the new Google Assistant integration, the card says that Google has enabled a faster way to search. It also shows a carousel of suggested topics to ask the Assistant about, which seems to have been ripped from right below the search bar on the main Google Maps interface.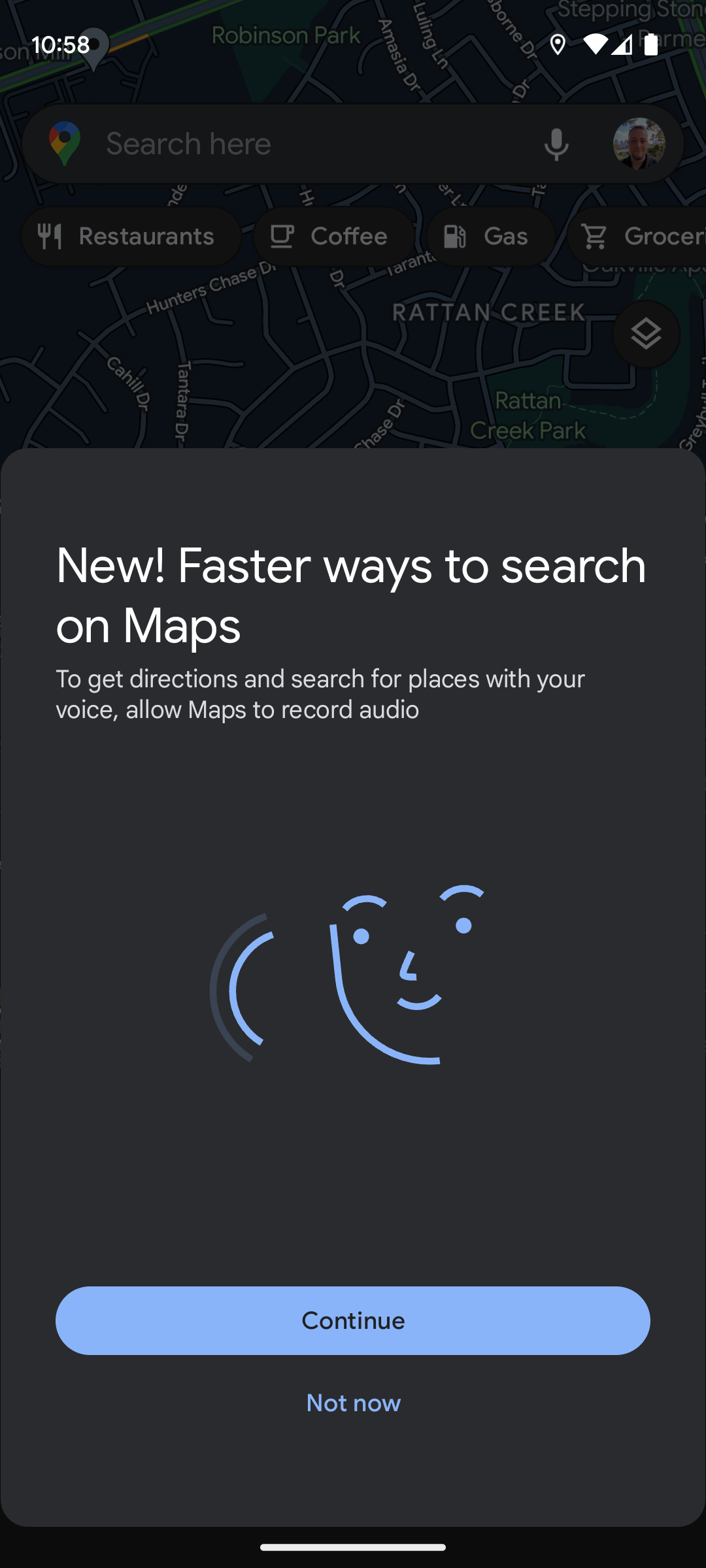 Perhaps the best thing about the change is that it not only is faster than the old Speech Services tool, but it feels faster, too. Text appears on-screen almost as soon as you speak, showing that Maps understand what you're saying quickly. Remember when BlackBerry phones needed to have that "clicky" feeling to make us feel like we were actually typing and that the phone was working properly? It's the same idea.
The update to Google Assistant seems to be a server side change, meaning there's no new app update to get the Assistant voice UI as it rolls out. For the many people who have stayed away from speaking to Google Maps due to Speech Services' clunkiness, this will be a game changer. We just hope Google works on its already large list of Assistant voices to make them seem more human in the future.