Moving up from the bottom of an endlessly scrolling list
Navigating the labyrinth of digital privacy can be a challenge for many. To ease this journey, Google is reconfiguring the layout of its Search platform on the web, bringing its terms and privacy policy to a more sensible location. In doing so, users will find it simpler to know exactly how their personal data is being used.
In the past, unearthing this info required users to scroll to the very bottom of the search results page, an undertaking made even more challenging with the addition of endlessly scrolling search results. Now, this info has been shifted to a more intuitive spot. The desktop version tucks privacy, terms, and a feedback option neatly behind the settings icon at the top of the page. Likewise, users on the mobile web can pinpoint this info behind the menu button in the upper-left corner.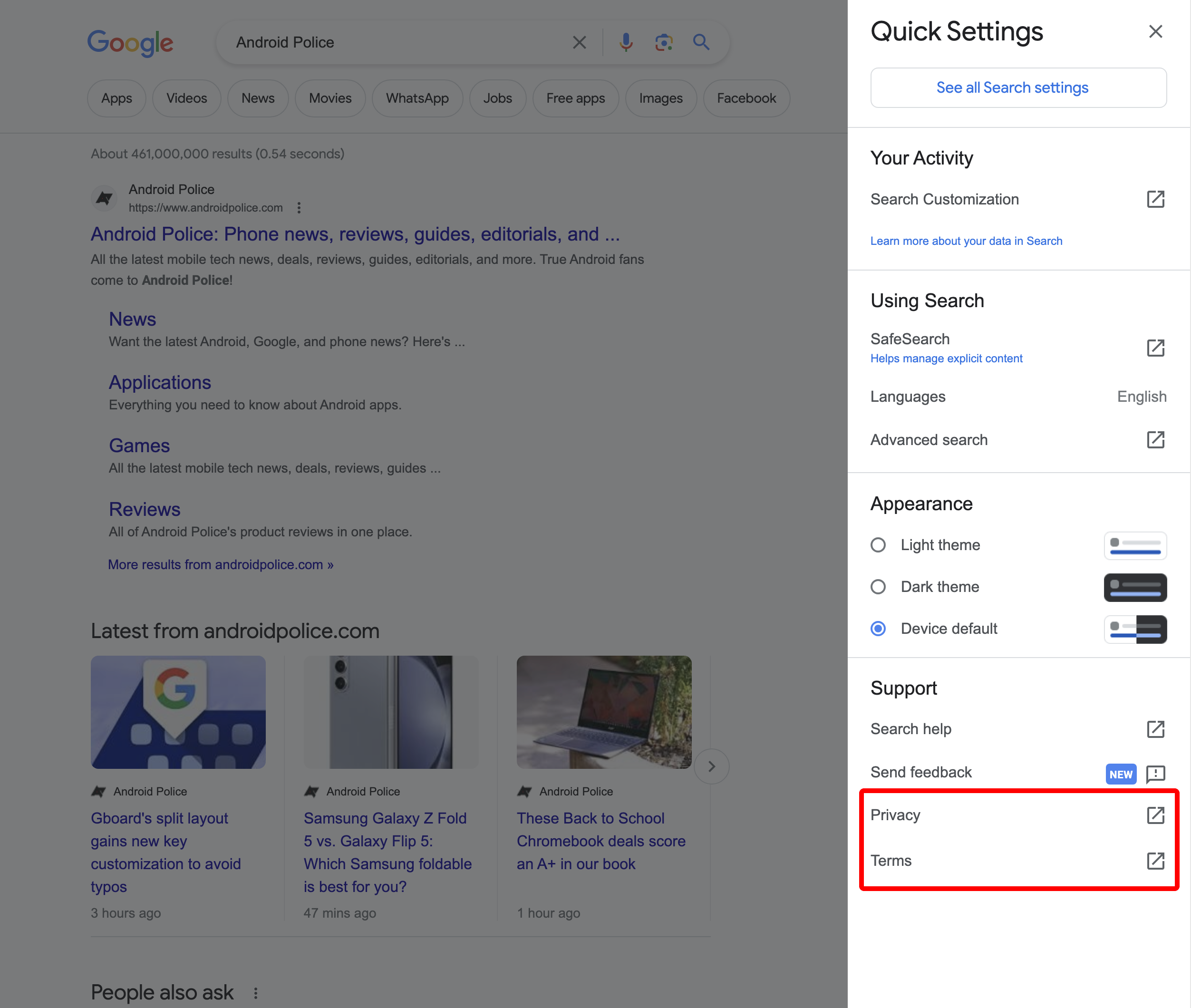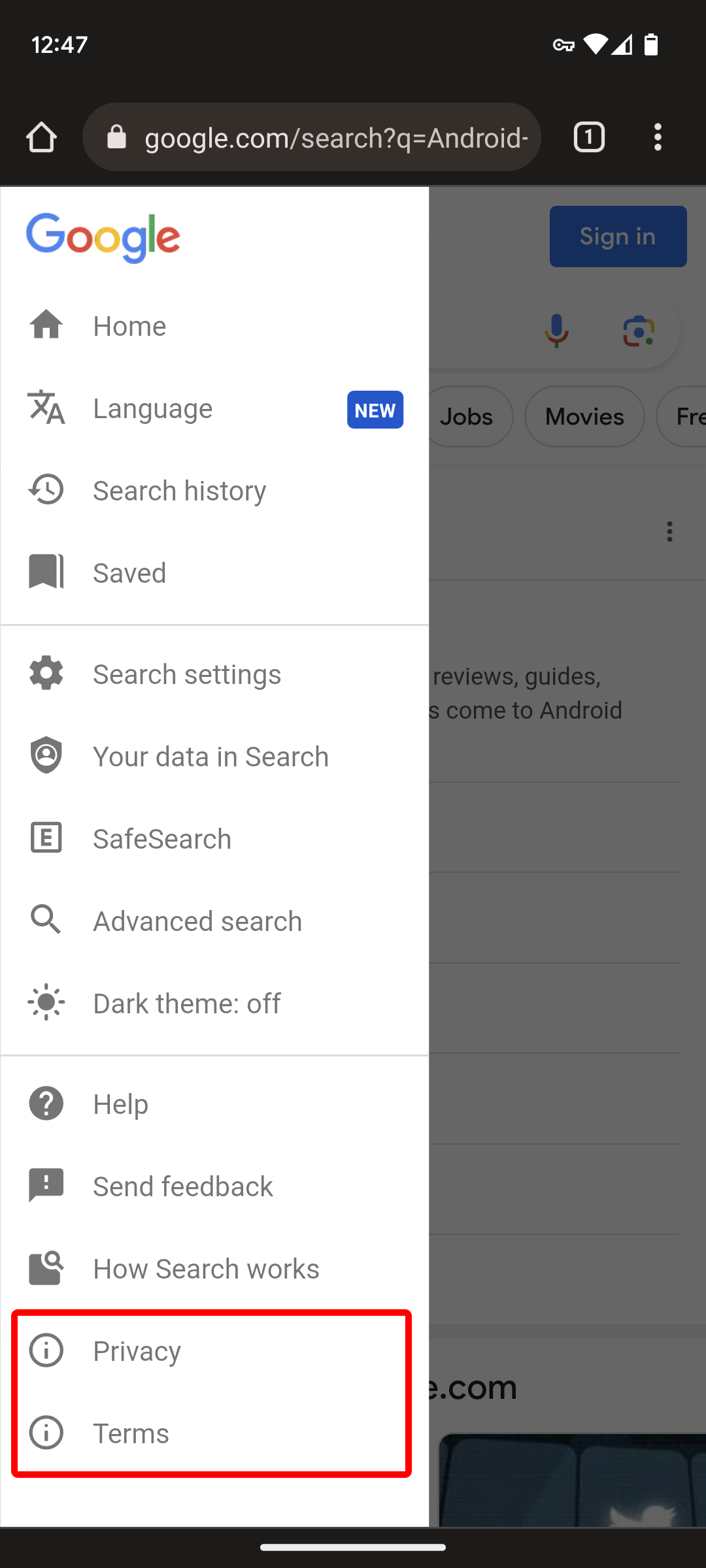 Per Google's post on the Search Help forums, "We aspire for this alteration to aid users in accessing these actions more expediently, without the necessity to scroll to the very end."
This change only applies to the web versions of Google Search on phones, tablets, and computers. The company had previously moved its privacy policy and terms of service links to the account switcher in its mobile app, which appears after tapping your profile pic or initial in the top-right corner of the app's main menu and in search results.
Meanwhile, Google started testing a fake search bar in the Discover feed earlier this week, making it easier to find differing viewpoints through alternative coverage about a topic in the news aggregator. This came after the search bar in the company's Android app almost doubled in size and new home screen widgets were added in recent months, showing that Google is still clearly invested in its flagship product: Search.