We all know Google as the company behind Android, Search, the Pixel phones, and Workspace services. All this began back in 1998 as the brainchild of co-founders Sergey Brin and Larry Page. Late last month, we caught wind of Google's plans to celebrate its 25th anniversary. Now, we've learned the celebrations also include two striking wallpapers you can apply on your favorite Android phone.
Google has been kicking around for 25 years now, and celebrations started in Japan on August 8. Google Stores in the Asia-Pacific region are running a bunch of 25% anniversary discounts on Google gear like Pixel phones, Nest smart speakers, Chromecasts, and Chromebooks. Even if you aren't buying a thing, Google Japan has two wallpapers you can use, though they are primarily designed with Pixel phones in mind (via 9to5Google).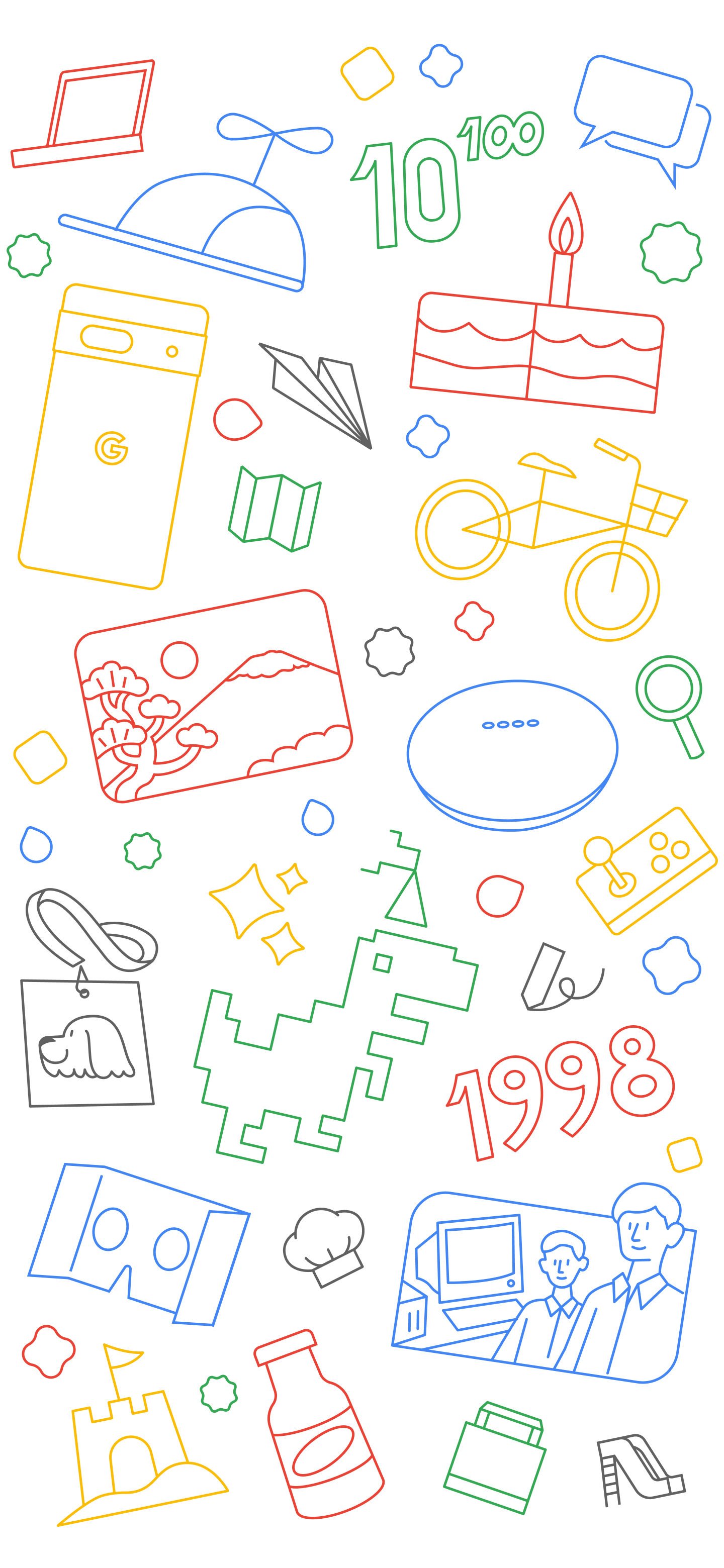 Google's exclusive wallpapers
The first wallpaper features black line art against a white backdrop with splashes of Google's four signature colors scattered across the screen. The other design uses these four colors for the line art against a plain white backdrop. It would've been nice to see dark mode options for these wallpapers too, but we aren't complaining. The doodles feature iconic moments synonymous with Google like the Noogler hat with a propeller on top, the Chrome Dino, Google bike, and company founders Brin and Page. Hardware released over the years also finds its place in the artwork, with representations of Chromebooks, the Nest Mini, and the Pixel phone visible too.
The wallpapers are a nice touch for the Google fan in you and me, but who needs a reason to use them when they look so cool! You can download them from Google Store's Japan website (scroll to the bottom) and apply them on your device with no issues. Besides the wallpaper and discount on products, Google Japan also has an anniversary-exclusive tote bag with the same design as the wallpaper printed on its side. The only addition is the number "25" added to the design. This bag is thrown in for free if you buy a Pixel phone during the anniversary campaign.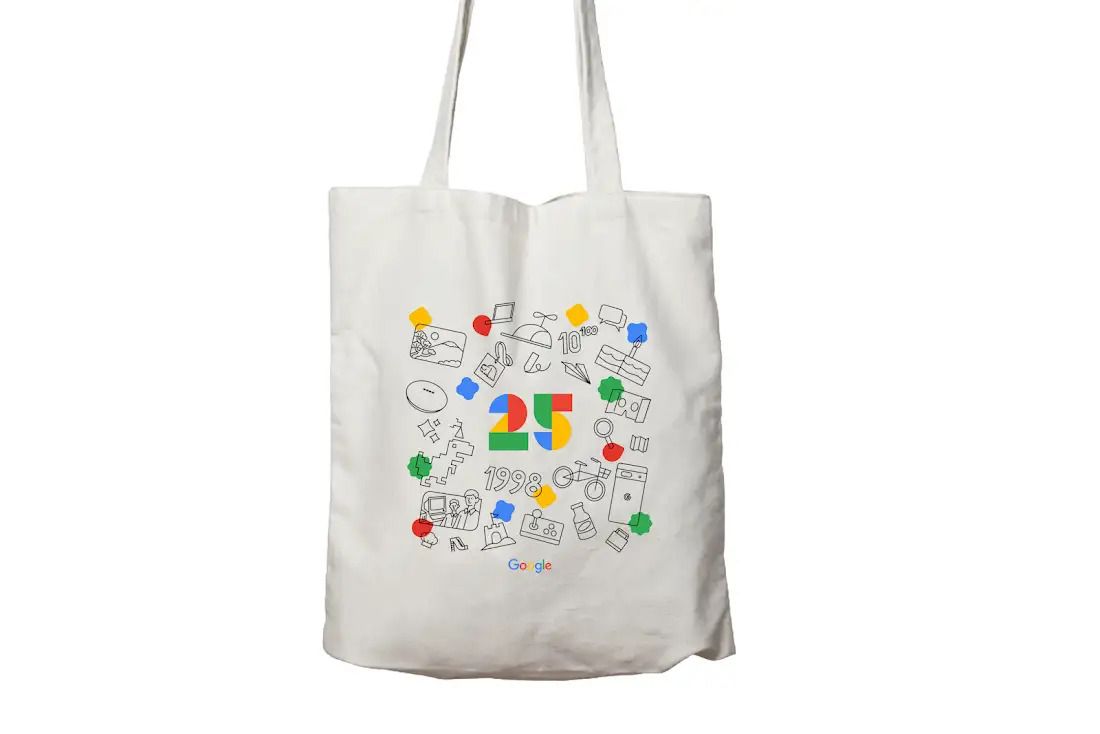 The anniversary special tote bag
Although silver jubilee celebrations haven't kicked off stateside, we suspect something similar but tailored for US consumers ought to be in the cards closer to the company's official September 8 founding date. After all, Google is headquartered in the US.