The prompt to stay updated just won't go away
Google Chrome is one of our favorite web browsers on Android, and the popular choice by a landslide margin. It is also a perpetual hotbed of changes, with updates rolling out almost every day across Beta, Dev, and Canary channels. And while we're always looking for the next release, Android users are experiencing a bit of confusion right now, with a bug in a new stable build for Chrome that keeps suggesting users update to the latest beta.
Bugs are a fact of life on Canary/Nightly and Dev channel builds of almost any browser, including Chrome. However, users running the latest stable build available on the Play Store, version 115.0.5790, recently began encountering a prompt suggesting they update the app, even though it's the latest version. The update alert with its red arrow shows up in the overflow menu accessible by tapping the three-dot button in the upper-right corner of the screen.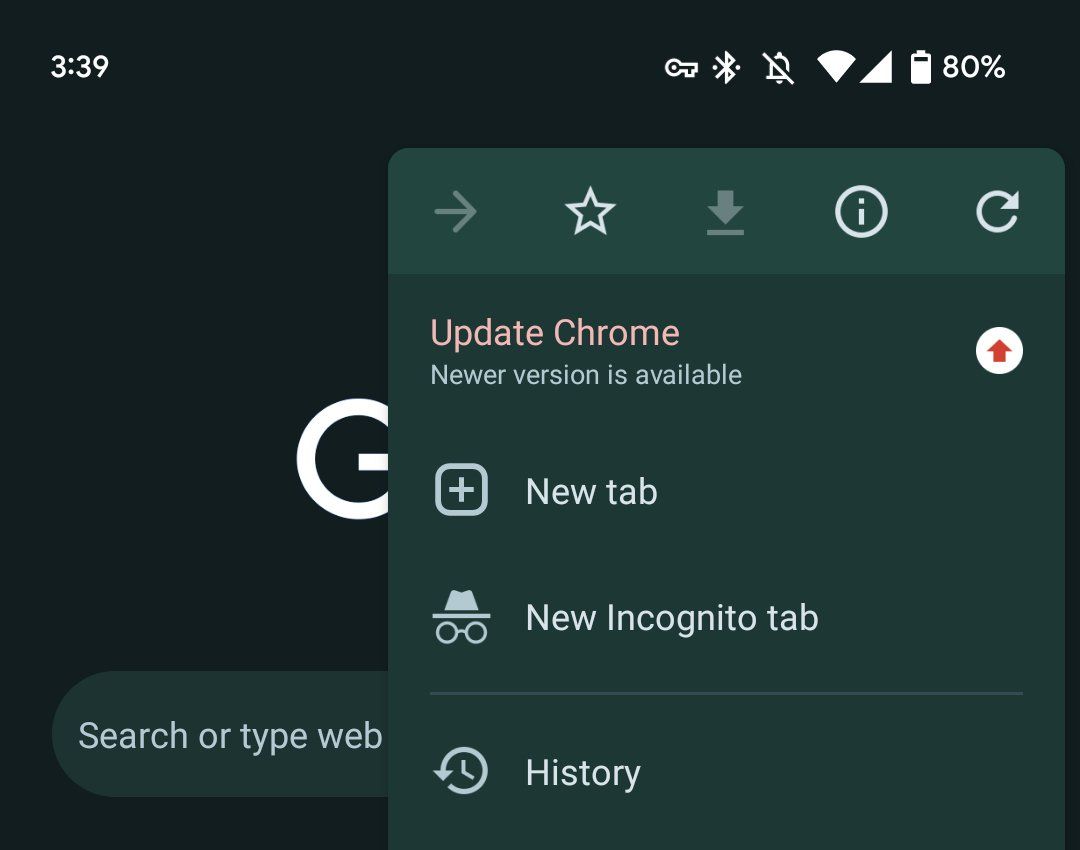 The alert is intended to indicate that a newer version is available, but a quick trip to the Play Store confirms that isn't the case. 9to5Google reports that tapping this update notification redirects you to the Play Store page for Chrome Beta — an update stable channel users may not want to install. Any notification suggesting you need to update is merely erroneous.
This issue seems rather widespread, affecting devices running both Android 13 and 14. Thankfully, a Google Chrome support manager confrimed the company's awareness of the issue, and shares that a fix is rolling out. To ensure the bug is resolved, we suggest enabling auto-updates for Chrome on the Google Play Store, or manually updating by installing a newer version of the app from APKMirror. Just make sure you don't accidentally update to the beta build.