All eyes may be on the newly-released Samsung Galaxy Z Fold 5 and the Z Flip 5, but as far as non-folding phones go, we still feel like the Samsung Galaxy S23 series offers the best all-around package you can find in an Android phone right now. Granted, the Galaxy S23, S23+, and S23 Ultra are not the cheapest phones all around, but they're easily some of the best Android phones in the market at the moment.
If you're having a hard time justifying a purchase, Amazon has once again brought back its sale on the trio, saving you as much as $250 on your version of choice — yes, including the Ultra. All available units are also unlocked, so you can use them on your preferred carrier. If you've missed out on the sales on this trifecta earlier this year, now is the time to pounce and take advantage of the steep discounts Amazon has in store.
Samsung Galaxy S23
$700 $800 Save $100
Despite not being as revered as its S23+ and Ultra counterparts, there's a lot to love about the S23 aside from its compact size. It has nearly everything the entire Samsung Galaxy S23 series boasts, including a vibrant display, an impressive battery life, and fast, consistent performance.
The S23 is sometimes overlooked in favor of the S23+ and the S23 Ultra, but if you want a phone that won't fall out of your hands and still has the S23 magic, this compact option is your best bet. Sure, it's the baby of the bunch, but it packs everything you love about the S23 series, including the excellent design, impressive camera quality, and a lengthy battery life that can last up to two days on a single charge. And while its 6.1-inch screen is obviously smaller, it still boasts an AMOLED FHD+ panel. It also charges slower and comes with less storage, but if portability and performance are your priority, you won't go wrong with this compact flagship.
Samsung Galaxy S23+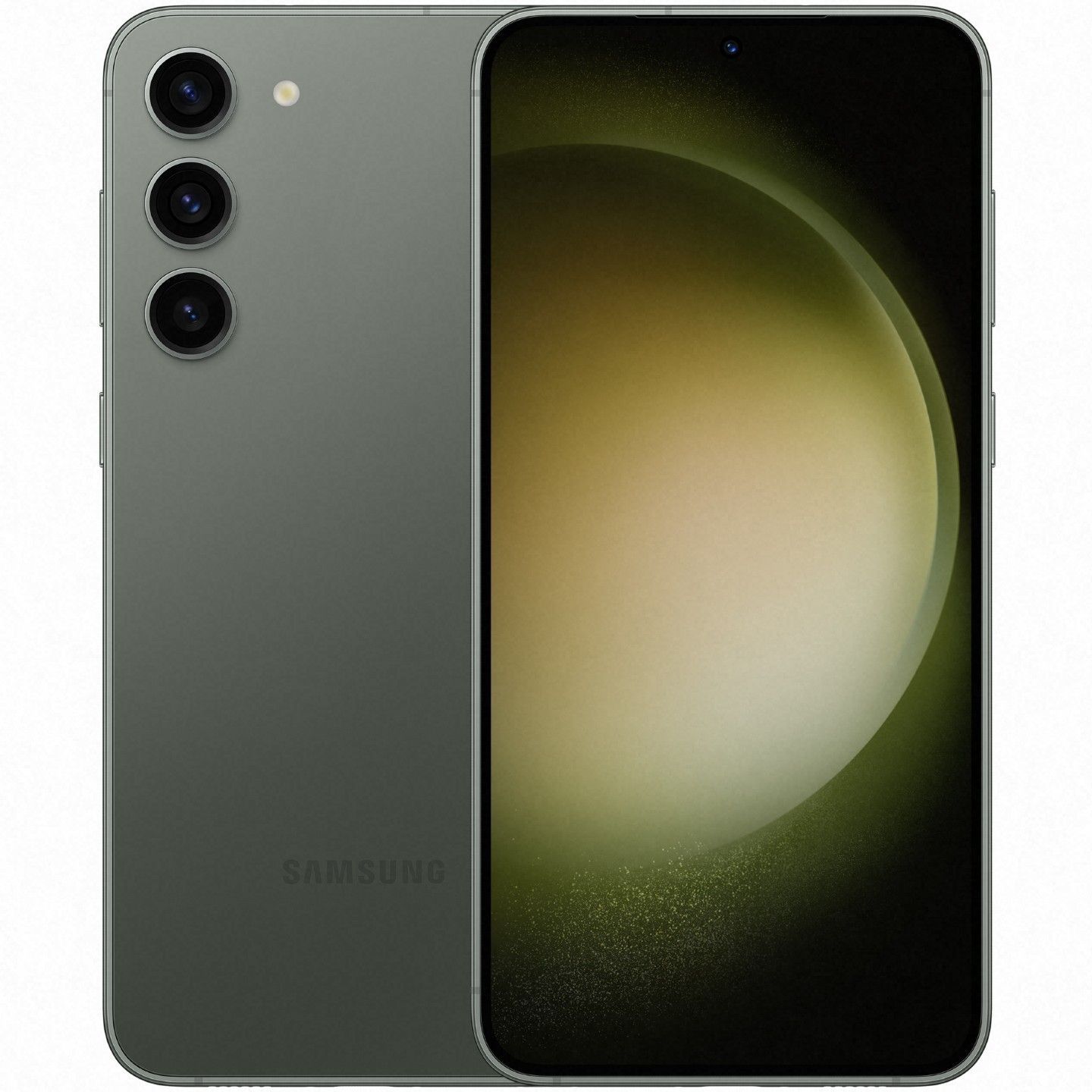 Source: Samsung
Samsung Galaxy S23+
$800 $1000 Save $200
With slightly better specs than the S23, the S23+ is the perfect flagship Samsung phone for most people. Its 6.6-inch AMOLED display allows for immersive streaming and gaming, while its battery affords you over a day of moderate usage. It charges pretty fast, too, with 45W wired charging.
The S23+ is bigger and better in more ways than one. If you find the S23 too lacking and the S23 Ultra overwhelming, the S23+ strikes that perfect balance between the two. It has a slightly bigger display than the S23 at 6.6 inches, though performance-wise, both phones feature identical processors and RAM. But the Plus has a larger battery with a 4,700mAh capacity, and charging at 45W will top things up faster than the S23's max rate of 25W. Storage capacity is higher as well, with options for 256GB and 512GB available.
Samsung Galaxy S23 Ultra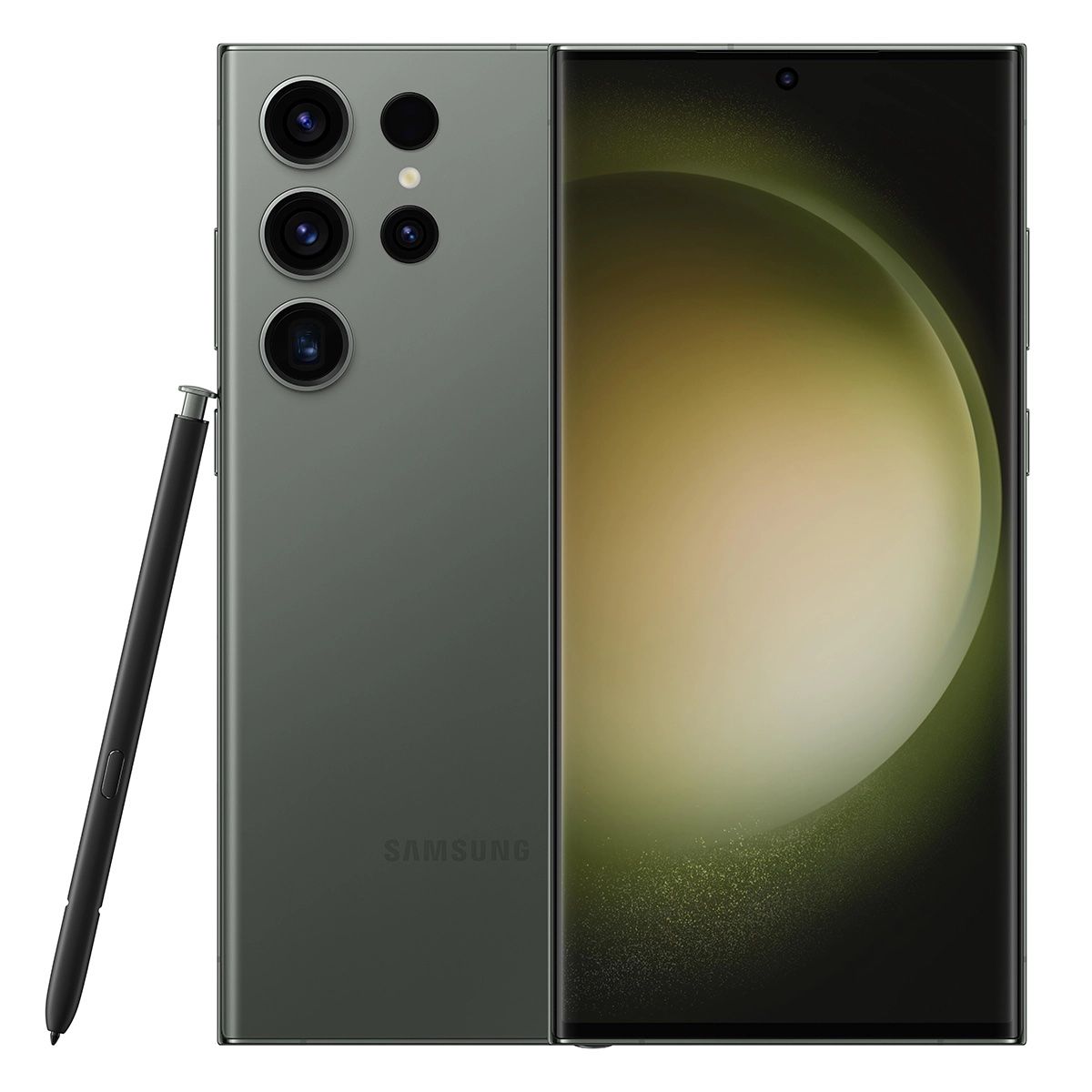 Samsung Galaxy S23 Ultra
$950 $1200 Save $250
Last, and definitely not least, is arguably the best of the bunch. The Samsung Galaxy S23 Ultra pulls all the stops in terms of features, chief of which are the 200MP camera, 5,000mAh battery, and Qualcomm Snapdragon 8-series chipset. It also comes with a nifty S Pen for your everyday note-taking.
For the ultimate S23 experience, look no further than the S23 Ultra, of course. It's head and shoulders above the pack with its bevy of exceptional features, including but not limited to a massive 6.8-inch 1440p curved-edge display, all-day battery life, a stunning 8K-capable 200MP camera, and an S Pen for note-taking and doodling on the go. Its original sticker price of $1,200 is tough to stomach, but with the Amazon sale, you can score up to a $250 discount.