Do you need an additional phone number in your life? Google Voice has you covered. This service is easy to sign up for, frequently free, and has few strings attached. Here's everything you need to know.
What is Google Voice?
Google Voice is a phone service that Google has offered for over a decade. It's a niche feature that allows people to set up a phone number for a specific purpose and manage their calls. Google Voice includes a plethora of important phone capabilities, including:
A phone number people can call to and from.
The ability to send texts to compatible numbers.
Voicemail management with a visual voicemail platform that includes transcription.
Spam call detection and automatic blocking options.
Call history.
Sounds useful, right? Well, you may not want Google Voice to replace your primary phone service if you get a lot of calls, but it's a useful backup tool that could be the perfect solution, especially if you have a home business or side hustle.
Is Google Voice a VoIP service?
Yes. Google Voice uses VoIP (Voice over Internet Protocol). It uses an internet connection (in this case, you'll need at least broadband) to set up a phone system to manage calls. VoIP has been around for a long time and can support a variety of features. Many businesses that take lots of calls use some type of VoIP service. It's also the technology behind most of the burner phone number apps on the Google Play Store.
Google's personal version of VoIP is streamlined and easy for all kinds of people to use. However, there is a business version that includes deeper phone management and number assignment. This allows companies to support a fleet of phones if necessary, scaling up when the business grows.
Why would somebody use Google Voice?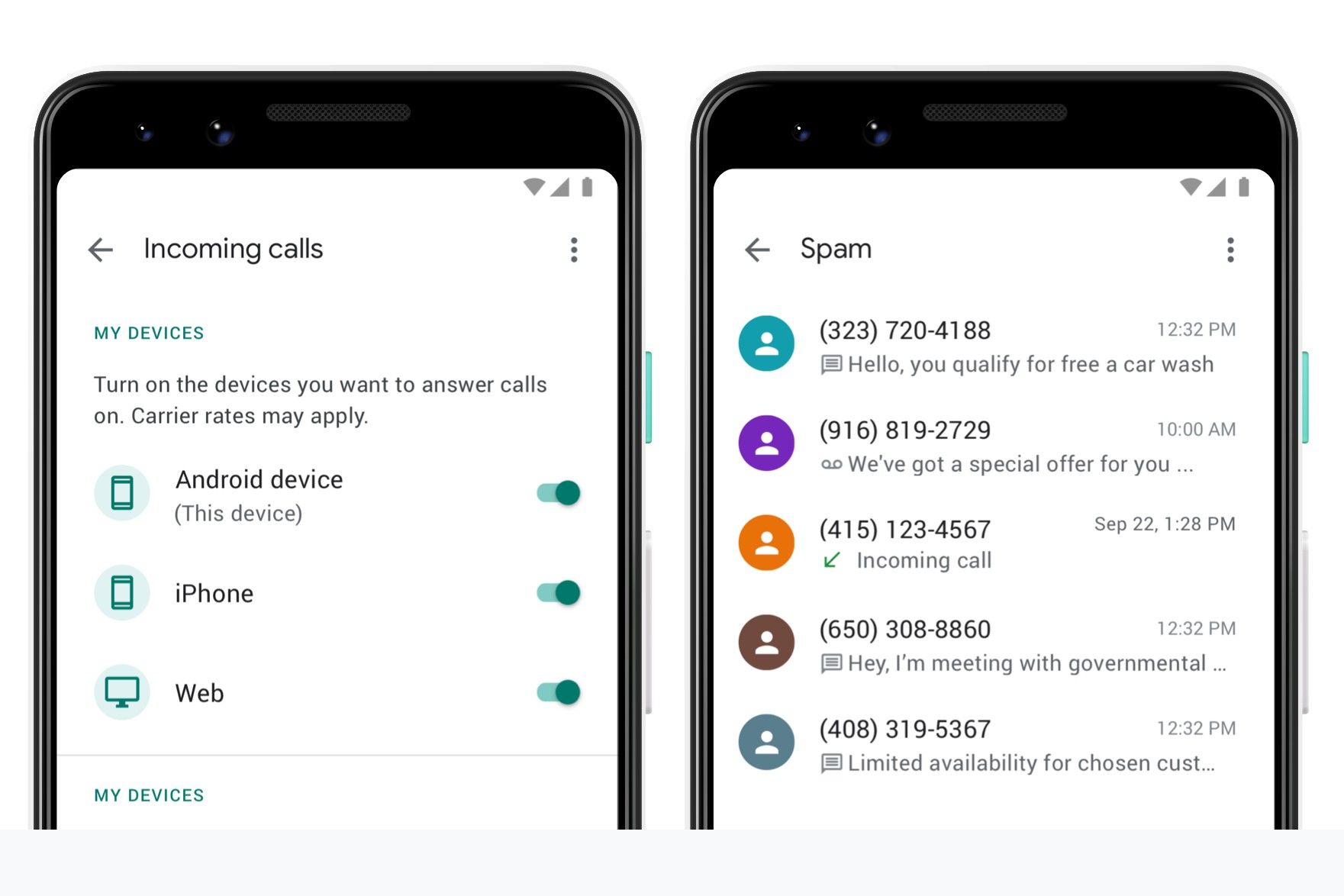 Google Voice is designed for anyone who needs an additional phone number for work or personal reasons. If you run a business in the United States, there are many advantages to hopping onto a service like Google Voice. It's easy to set up, and it's ready to grow with your company as needed. Plus, you may be able to pick a vanity number or a number that's easy to remember, especially significant for your business, and so on.
On the personal side, Google Voice is suitable as a contact for a job, gig, or volunteer position that you don't want crowding your personal phone number. You can silo your phone activities into different parts. That also adds some innate privacy. Not quite Walter White levels of protection, but you don't have to give out your private phone if you prefer to use your Google Voice line.
Google Voice also allows some extra organization via call routing. You can choose what devices to route calls to, including multiple devices at once. So, you can have business calls go to both your computer and a business phone if you're away from your desk, but ensure they don't bother your personal phone. Or you can route calls to multiple "receptionist" positions no matter where people are working remotely, raising the chances that at least one person will be available.
Does Google charge fees for Google Voice?
That's the nice part. It's free to sign up with a Google Account, and you can make calls and send texts within the United States with zero fees. That's another reason it's handy for a side hustle or new business. However, for other cases, fees may apply. Notably, Google Voice business plans start at $10 per month and go up to $30 per month for more scaling and managing features.
Can Google Voice replace my current phone plan?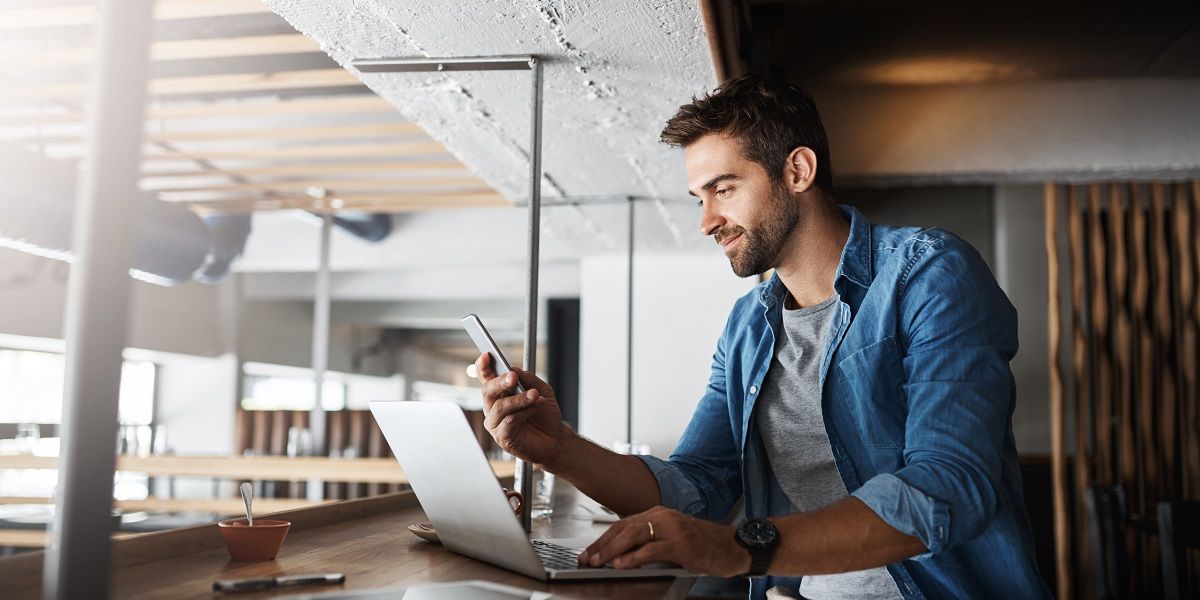 No Google Voice won't replace a cell phone carrier's plan. Or rather, it would be unwise to try. A VoIP service like Google Voice's phone plan requires an internet connection to send, receive, and route calls. That means it only works if you are on a reliable landline connection or very good Wi-Fi. If your internet service goes out or your Wi-Fi network gets spotty, you'll drop calls and be unable to use the service.
Your traditional cellular phone plan relies on cell tower connections to supply voice data and internet services. That's why it can work in all kinds of places without needing Wi-Fi or Ethernet. So, you still need your standard phone plan when you're on the go.
What devices does Google Voice work with?
Google Voice is a highly optimized service. It can work across Android phones of your choice, iOS devices, and many kinds of computers. You shouldn't have to worry about compatibility with your devices.
How does Google Voice handle international calls?
You have to pay for them. Sometimes, you have to pay a lot. This is the one downside of the service if you make international calls outside the United States. Rates vary widely between countries, as well as between landline vs. mobile.
The good news is that Google has a cheat sheet where you can look up the rate per minute for a specific country. That makes it easy to see how much it would cost to contact family or business partners in a specific place. Some countries are very affordable, for example, or a landline in France, you'll pay $0.01 per minute. Other services can be expensive, for example, for the Solomon Islands, you'll pay $1.10 per minute for standard calls.
Let Google manage your calls
Google Voice is one of the best personal VoIP services, especially since it's free to use. Once you start expanding it into business services, its offerings begin to compare to more standard VoIP services. But in our busy modern lives where juggling different projects and privacy needs is common, Google Voice is a more timely solution than it's been in the past decade.