Quick answer: The Samsung Galaxy Watch 6 will feature a rotating bezel, depending on the model you purchase.
It's the little things that count: An adage we can all relate to, especially regarding consumer tech. And now that Samsung's latest and greatest wearables, the Galaxy Watch 6 and Watch 6 Classic, are here, we can look forward to all kinds of new features and improvements, as well as a tiny but much-welcomed comeback. We're speaking, of course, about the rotating bezel, a UI interactive element that was tossed away for the Samsung Watch 5 and Watch 5 Pro. It's always nice when a product developer listens to its audience, especially a brand as noteworthy as Samsung, and for those eagerly awaiting the movable frame, it's time to break out the celebration hats.
Does the Samsung Galaxy Watch 6 have a rotating bezel?
Indeed it is, friends! The Samsung Galaxy Watch 6 Classic will be outfitted with a rotating bezel, while the Samsung Galaxy Watch 6 will use a touchscreen bezel instead. A prominent part of the Samsung Watch 4 Classic's design, the movable frame, was abandoned on last generation's Watch 5 lineup. But Samsung has thankfully reconsidered, and the rotating bezel makes its triumphant return for the company's all-new wearables.
What does the rotating bezel do?
The last Samsung watch to feature the rotating bezel was the Galaxy Watch 4 Classic. The standard Watch 4 model (along with the Galaxy Watch Active, Active 2, and Watch 5) attempted to mimic the interactive bezel through haptics-based commands to the flat bezel, but true rotation was missing. This is the same case for the standard Galaxy Watch 6 model.
So what can this rotating bezel do? It's mainly a navigation tool for the Galaxy Watch's menus, apps, and notifications. Turning the bezel clockwise walks you through the Watch 6 Classic's many different screens, while rotating counter-clockwise should bring you to the Watch's notifications panel. When adjusting things like volume or screen brightness, the bezel also functions as an "up" and "down" adjuster. You can also use the bezel to answer and reject phone calls.
What else can the Samsung Galaxy Watch 6 do?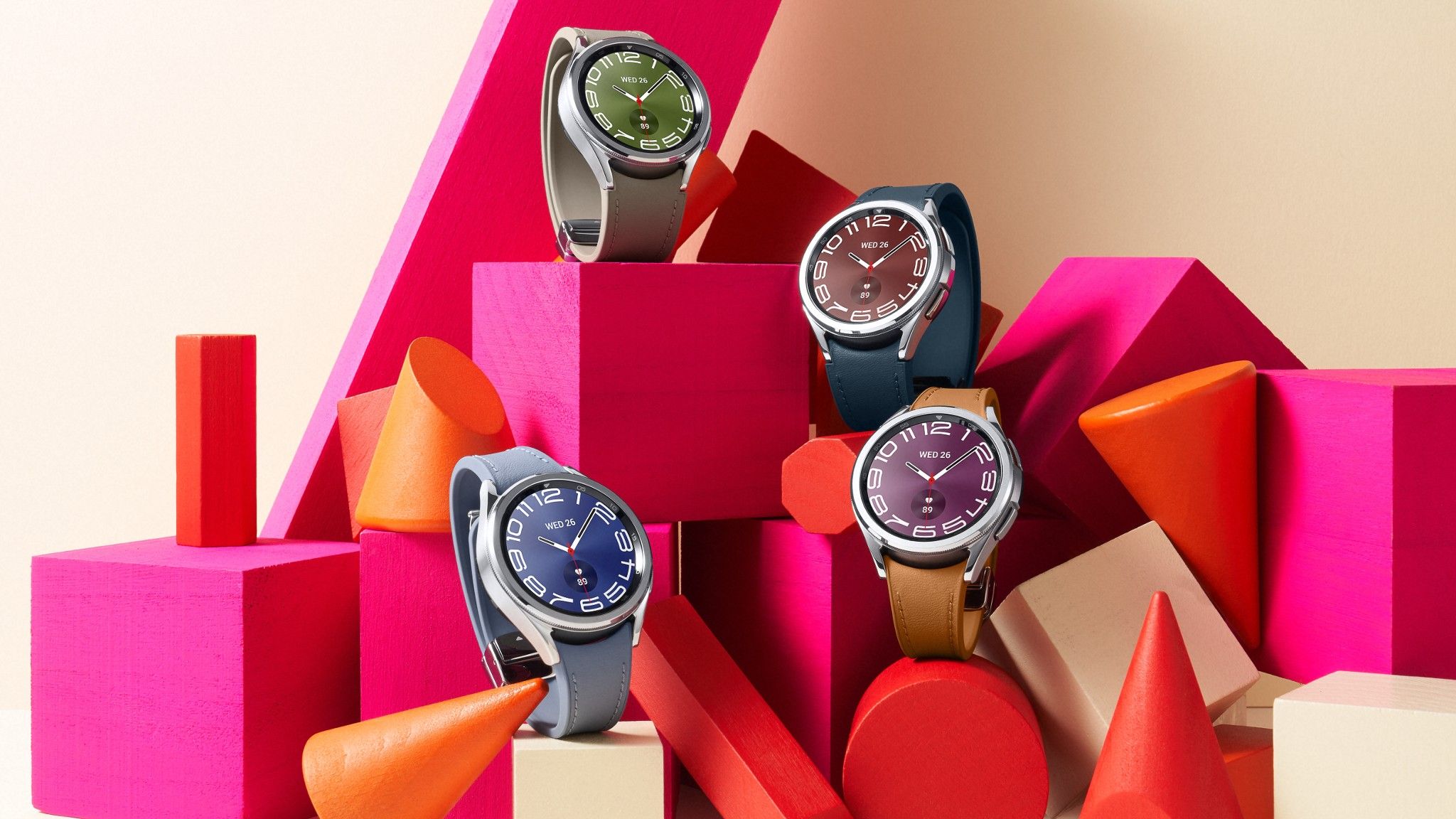 Source: Samsung
The Samsung Galaxy Watch 6 and Galaxy Watch 6 Classic are available for preorder and will officially hit shelves on August 11. The standard model is available in 40mm and 44mm band sizes, with graphite and silver color options for the 40mm band and graphite and gold for the larger size. The Watch 6 Classic will have 43mm and 47mm bands, with black and silver as color options. Both models will be outfitted with either a 1.3 or 1.5-inch Super AMOLED screen, an Exynos 930 processor with up to 16GB of storage, along with Samsung's BioActive Sensor for keeping tabs on body composition, a temperature sensor, accelerometer, barometer, and a few other advanced tools for health, fitness, and leisure.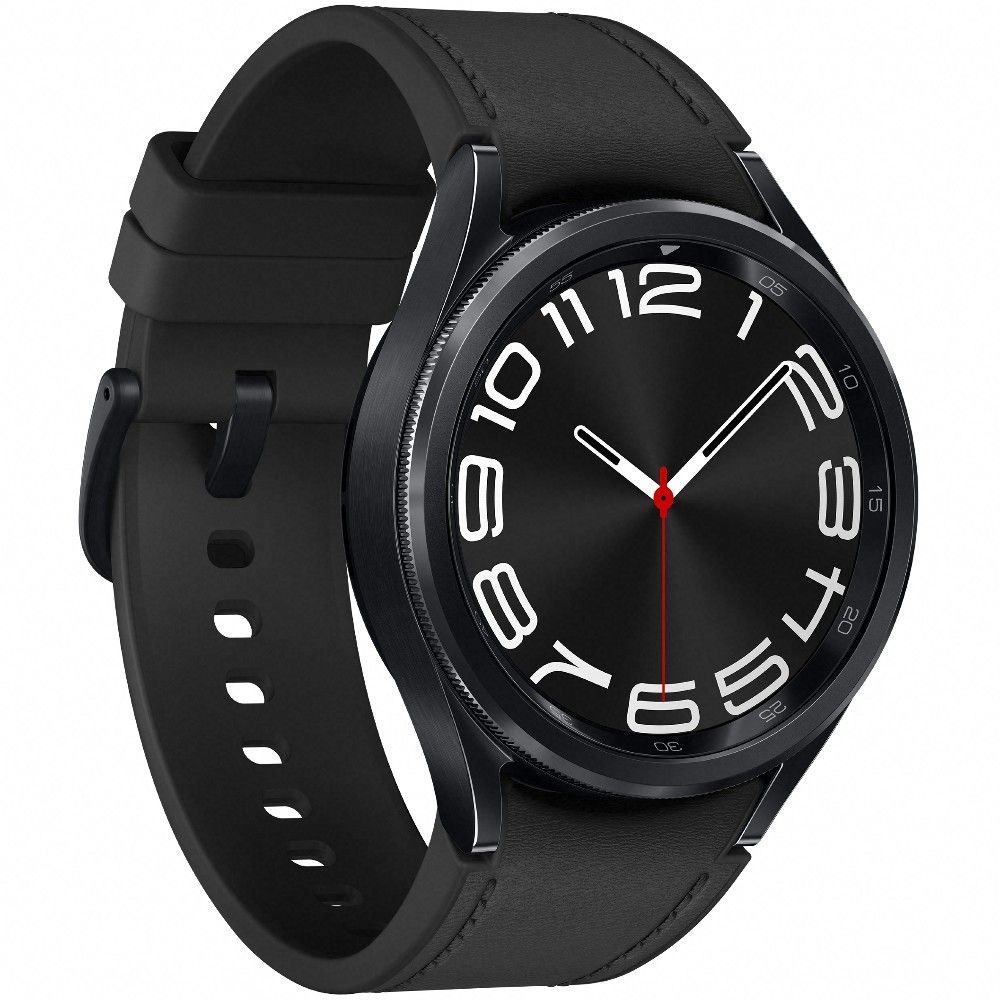 Source: Samsung
Samsung Galaxy Watch 6 Classic
Includes a rotating bezel
The rotating bezel has made its triumphant return to the Samsung Galaxy Watch 6 Classic. Use the dial to navigate between screens, adjust volume, answer calls, and more.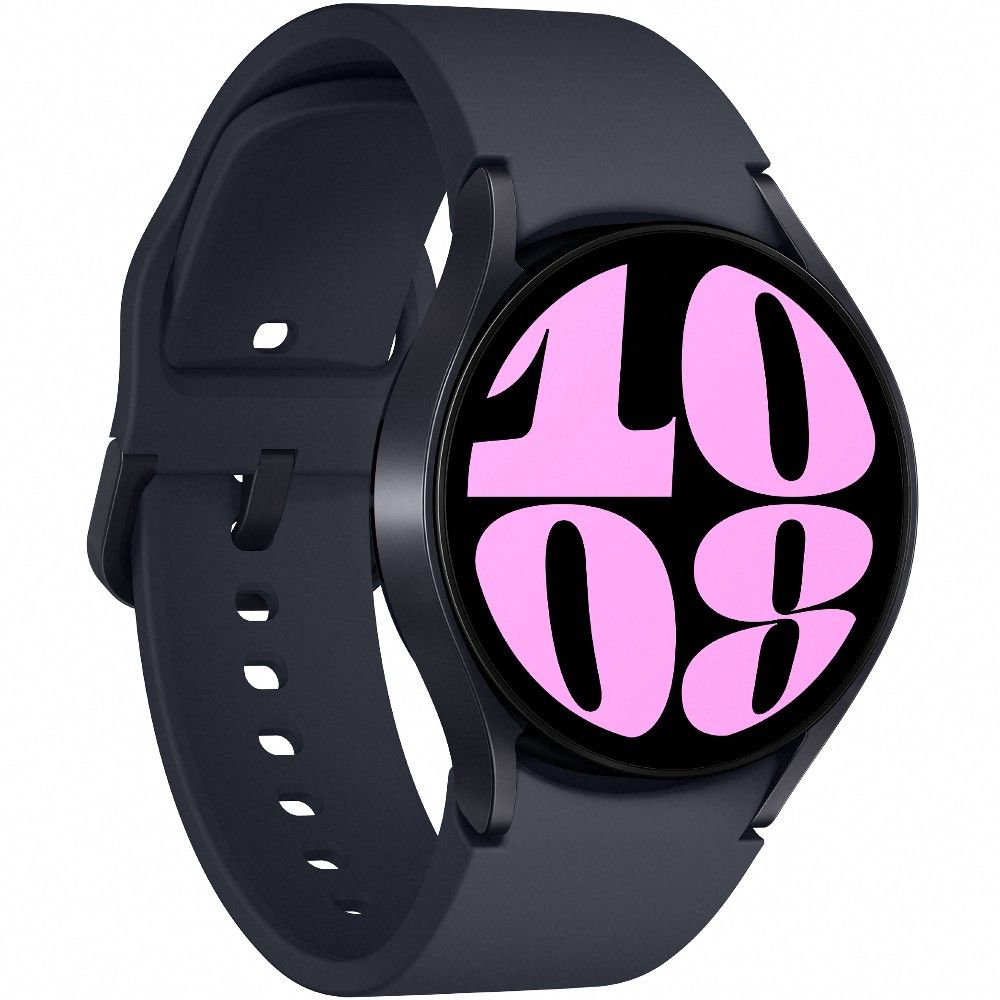 Source: Samsung
Samsung Galaxy Watch 6
Still a great option
Even though there's no rotating bezel on the standard Watch 6 model, the powerful processor, intuitive interface, and medley of wearable features are still going to make this an amazing new Samsung watch.