Samsung Galaxy Tab S9 Ultra

Android's best

Samsung's 2023 flagship Galaxy Tab S9 Ultra features an expansive 14.6-inch AMOLED screen, a Snapdragon 8 Gen 2 for Galaxy chip, a quad-speaker sound system, dual front-facing cameras, and powerful multitasking and productivity features. Still, Android lags behind Apple in the app department, and the Snapdragon chip inside can't hold a candle to the power of the M2.

Pros

Larger screen
S Pen included
IP68 rating

Cons

Harder to carry around
Lack of high-end optimized apps

Source: Apple

iPad Pro 12.9-inch (2022)

The Apple way

Apple's 12.9-inch iPad Pro may be smaller, but it offers a ton of power because of the M2 chip inside. Not to mention, iPadOS has a ton of high-end optimized apps that really take advantage of the form factor. But, as with all things Apple, those extra accessories cost a lot and there's no expandable storage. 

Pros

Up to 2TB internal storage
M2 chips is absurdly powerful
Tons of optimized apps

Cons

Smaller display
Apple Pencil is extra
Samsung's newly unveiled Galaxy Tab S9 tablets are no doubt in direct competition with Apple's iPad lineup, but there's probably no more direct comparison than the Galaxy Tab S9 Ultra and the iPad Pro. Both tablets are quite large, have the ability to use a stylus, and have the power and performance you would want in a top-end premium tablet, but comparing Android to Apple always requires a bit of a deeper dive. Here we will go through all the important factors you should consider when choosing between these two great tablets, so you can decide if the iPad Pro or the Galaxy Tab S9 Ultra, of one of the best Androids tablets out there, is right for you.
Price, availability, and specs
The Galaxy Tab S9 Ultra was unveiled on July 26 at Samsung's Galaxy Unpacked event. Alongside the smaller Tab S9 and Tab S9+, you can preorder the Ultra right now and expect it to launch on August 11, 2023, officially. Be sure to check out Samsung's Tab S9 series preorder deals if you are buying ahead of the official launch, because you could save a lot of money if you upgrade from a previous Samsung tablet.
The Galaxy Tab S9 Ultra doesn't have a cellular option, unlike its smaller S9+ sibling, but it does have a few storage options. The 256GB model starts at $1,200 and carries 12GB of RAM, but you can boost the storage all the way up to 1TB and that model comes with a whopping 16GB of RAM.
Meanwhile, Apple's iPad Pro is available in 11- and 12.9-inch sizes, but for this comparison, I'll be focusing on the larger model. The 12.9-inch iPad Pro (Gen 6) released in 2022 is widely available; Amazon, Best Buy, and B&H have a selection of models in stock, and you can also shop straight from Apple. The base model, which has 128GB of storage and 8GB of RAM, has an MSRP of $1,099, and prices climb up from there based on storage. The most expensive model has 2TB and goes for $2,199, but both the 1TB and 2TB models have an upgraded 16GB of RAM. Plus, you can get 5G compatibility on any iPad Pro, but you'll be looking at spending about an additional $200 on top of the price.
| | Samsung Galaxy Tab S9 Ultra | iPad Pro 12.9-inch (2022) |
| --- | --- | --- |
| Storage | 256GB/ 512GB/ 1TB (expandable with microSD card) | 128GB, 256GB, 526GB, 1TB, 2TB |
| CPU | Qualcomm Snapdragon 8 Gen 2 for Galaxy | Apple M2 |
| Memory | 12GB/ 16GB | 8GB, 16GB |
| Operating System | Android 13, One UI 5.1.1 | iPadOS 16 |
| Battery | 11,200mAh | 10,758 mAh |
| Ports | Type-C, USB 3.2 Gen 2 | Thunderbolt4/USB-C |
| Camera (Rear, Front) | 13MP + 8MP ultrawide, 12MP + 12MP ultrawide | Rear: 12 MP, f/1.8 (wide) and 10 MP, f/2.4 (ultrawide). Front: 12 MP, f/2.4 (ultrawide) |
| Display (Size, Resolution) | 14.6-inch AMOLED, 60-120Hz | 12.9-inch Liquid Retina XDR mini-LED LCD, 120Hz |
| Connectivity | Wi-Fi 6E, Bluetooth 5.3 | Wi-Fi, 5G |
| Colors | Beige, Graphite | Silver, Space Gray |
Design and display: Two giant screens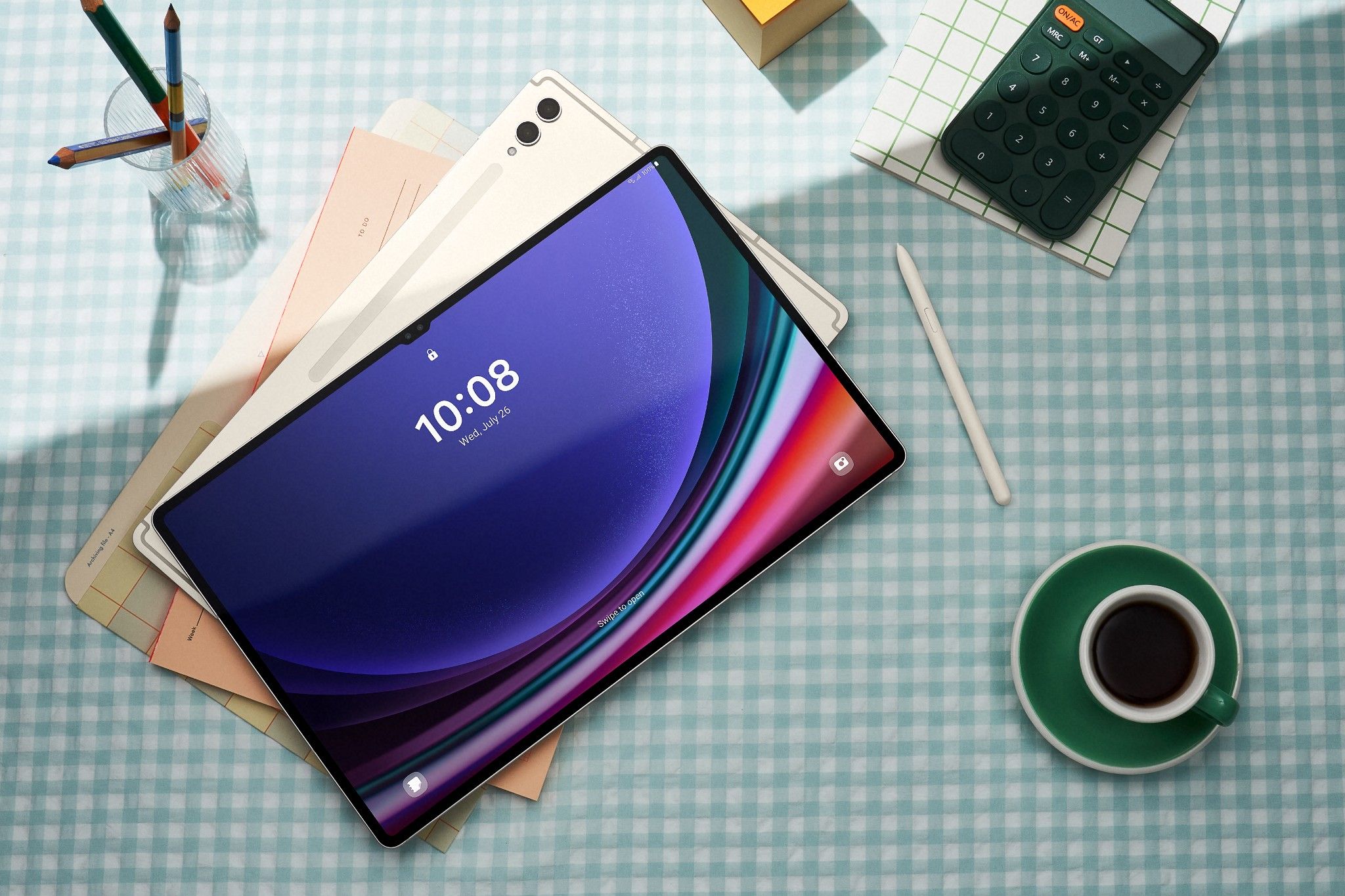 Source: Samsung
The Galaxy Tab S9 Ultra is an incredibly large tablet. Its 14.6-inch AMOLED display is an absolute beauty with a refresh rate that goes all the way up to 120Hz for smooth scrolling and amazing sharpness all the time. That big screen means it weighs a good amount though, as the S9 Ultra hits the scale at around 1.61 pounds. It's massive, and in fact, one of our main complaints with the Galaxy Tab S8 Ultra is that it's maybe a little too big for its own good. You have to really want a giant, basically laptop-sized screen in a tablet form to get the most out of it. Still, the 12.9-inch screen of the iPad Pro (or 11-inch if you do opt for the smaller one) does feel small if you put the two next to each other, but for all other applications will feel plenty big enough. Plus, it's an OLED panel with a refresh rate of up to 120Hz, too. So, you're not really missing any quality where it counts, either.
Neither tablet gives you a lot of color choice, as the Tab S9 Ultra is only available in Beige and Graphite, while the iPad Pro comes in Space Gray and Silver. Both can use a stylus, but the S9 Ultra actually comes with the S-Pen while the iPad Pro's Apple Pencil 2 will cost you an extra $80 – $120 depending on sales. Magnets are what keep the S Pen and Apple Pencil in place on their respective devices, so you don't have to worry about losing them.
When it comes to build quality, both devices feel great and are constructed quite well; however, only the Tab S9 Ultra carries an IP68 rating for water and dust resistance, something the iPad Pro isn't tested for at all. Even the S-Pen has the same IP68 rating, so if you're worried about durability from outside elements, the S9 Ultra does have a leg up.
For people looking to turn their tablet experience into a more traditional laptop-like one, both devices can be paired up with attachable keyboards. The Magic Keyboard for the iPad Pro and the Keyboard Book Cover Case for the Tab S9 Ultra are additional accessories that can be purchased separately. They are highly useful for those who rely on their tablet as their main device.
Cameras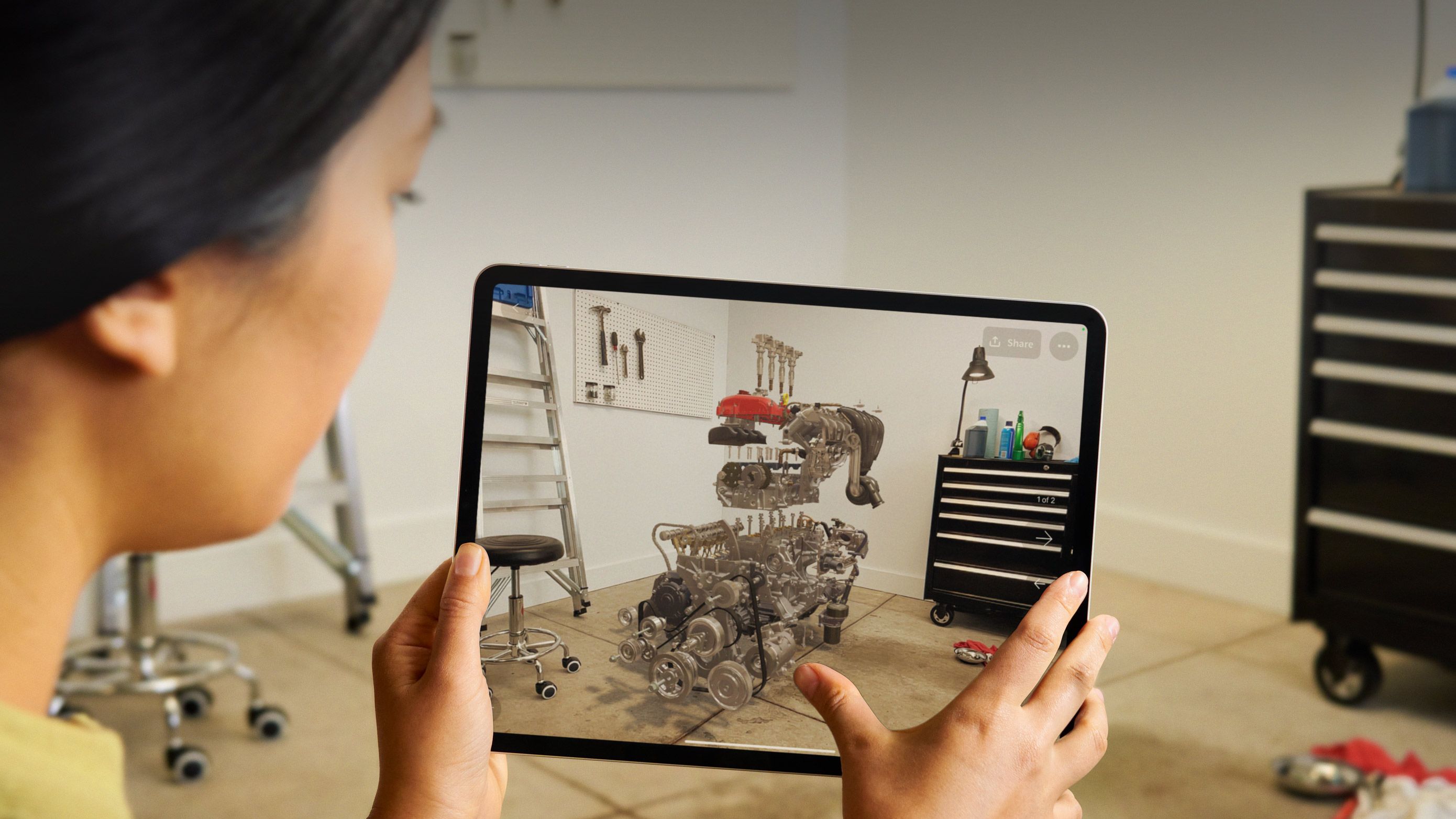 Source: Apple
The iPad Pro has an impressive rear camera setup, consisting of a 12MP wide-angle lens with an f/1.8 aperture, and a 10MP ultra-wide lens with an f/2.4 aperture and 125° field of view. These cameras come with a range of exciting features, such as Smart HDR 4, 5x digital zoom, 2x optical zoom, and 4K video recording capabilities. Additionally, the front of the iPad Pro boasts a 12MP TrueDepth ultra-wide camera with a 122° field of view and an f/2.4 aperture. This camera is perfect for taking selfies, with options like portrait lighting and bokeh effects, FHD video recording capabilities, and Smart HDR 4. Furthermore, the iPad Pro's LiDAR sensor can be used with 3D scanning apps, providing an extra tool for certain workflows.
At present, information on the Tab S9 Ultra camera is limited, although Samsung has provided some basic specifications. The rear camera setup comprises a 13MP autofocus camera and an 8MP ultrawide camera, while the tablet's front features a pair of 12MP cameras (one of which is an ultrawide lens). The ultra-wide camera may have a slightly lower pixel count, but the 13MP rear camera surpasses the iPad's 12MP camera. Both tablets are expected to produce high-quality photos and videos, but if you enjoy taking selfies and enhancing your media with special effects, Apple's added features may make a difference.
Software: Apps on Apple are still better
The Galaxy Tab S9 Ultra comes with Android 13 and Samsung's One UI 5.1.1 customization suite. With this tablet, you can enjoy all the latest features of Android 13, with some additional enhancements to the camera, gallery, widgets, Modes and Routines, and screenshot functionality. If you're familiar with Samsung products, you'll know what to expect from this operating system. One of Samsung's strengths is its DeX software, which can transform your tablet into a complete desktop computer experience. All you need to do is connect a monitor and a keyboard to make the most of this feature.
The iPad Pro (2022) operates on iPadOS 16, which combines the finest features of iOS and macOS. It's a simplified operating system that is especially potent if you're deeply involved in the Apple ecosystem. Similar to the Tab S9 Ultra and its DeX functionality, the iPad Pro can be linked to an external screen, giving it the appearance of an iMac and Apple's Stage Manager software is a pretty competent multitasking feature.
Of course, the operating software is only one part of the tablet story, and unfortunately Android still lags behind Apple when it comes to an optimized app experience for the form factor. There are an insane amount of apps that are well optimized for the iPad Pro, and there are plenty of pro-level apps — like Logic Pro, Final Cut Pro, and DaVinci Resolve — that make it a true workhorse for a lot of creatives that just can't be matched by the Galaxy Tab S9 Ultra.
Performance and battery: Apple's M2 is impressive, but perhaps too much chip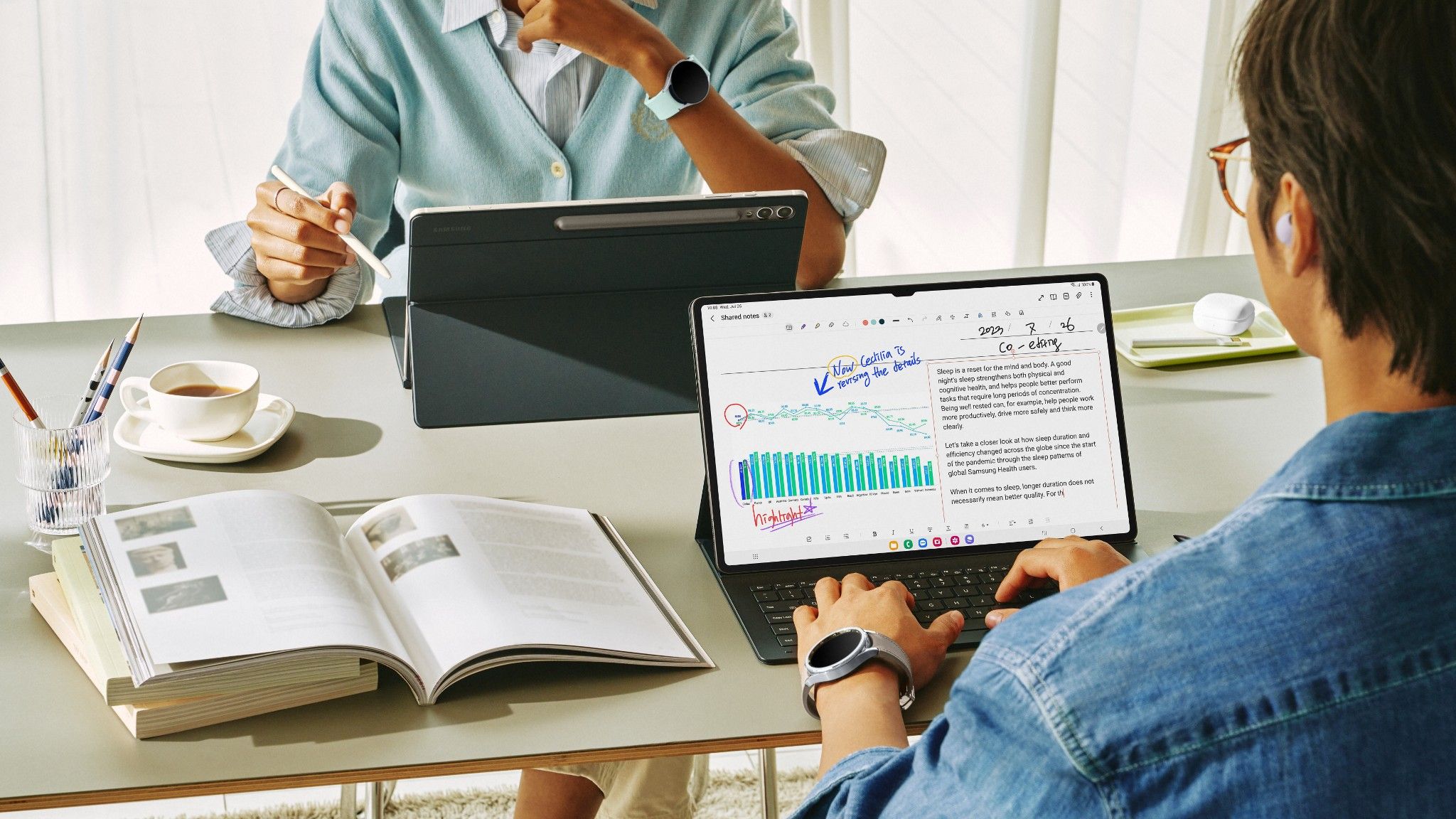 Source: Samsung
The Galaxy Tab S9 Ultra is equipped with a Qualcomm Snapdragon 8 Gen 2 for Galaxy chip, which is also featured in the Samsung Galaxy S23 Ultra. In our review of the Galaxy S23 Ultra, we used Geekbench 5 to test the CPU and received a single-core score of 1,538 and a multi-core score of 4,913. However, the Tab S9 Ultra has significantly enhanced cooling capabilities, so we anticipate even higher scores compared to the phone.
The Geekbench website displays the impressive performance of the 12.9-inch iPad Pro's M2 chip. Its single-core score consistently reaches 1,850, while its multi-core scores easily surpass 8,000. The Snapdragon 8 Gen 2 chip is competent, but it cannot compete with the power of the Apple M2. This chip is also present in the latest MacBook Pro, Air, and Mac Mini, providing sufficient power for all activities; however, do you need the M2 chip in an iPad?
As someone who has used an M2 iPad Pro a lot, I can say with a lot of confidence that most people won't even utilize the M2 chip inside the machine to its full capacity, so for the average consumer it is overkill. Still, creatives or other people who have really intense workflows will appreciate just how much raw performance power you can get out of the M2 chip.
Which tablet is best for you?
Comparing Android to Apple has never been super easy, and the two largest premium tablets from both Samsung and Apple have a lot to offer users. Still, it likely comes down to your preference of software and just how 'pro' you want your tablet experience to be.
There's no doubt that the iPad Pro is ahead of the game when it comes to making a machine that can handle absolutely any type of work you throw at it. The powerful M2 chip inside and the large library of optimized apps available still make it the better choice for people who really want to get work done. It has a few extra benefits over the S9 Ultra like the slightly smaller form factor that makes it more portable, and a 2TB storage model.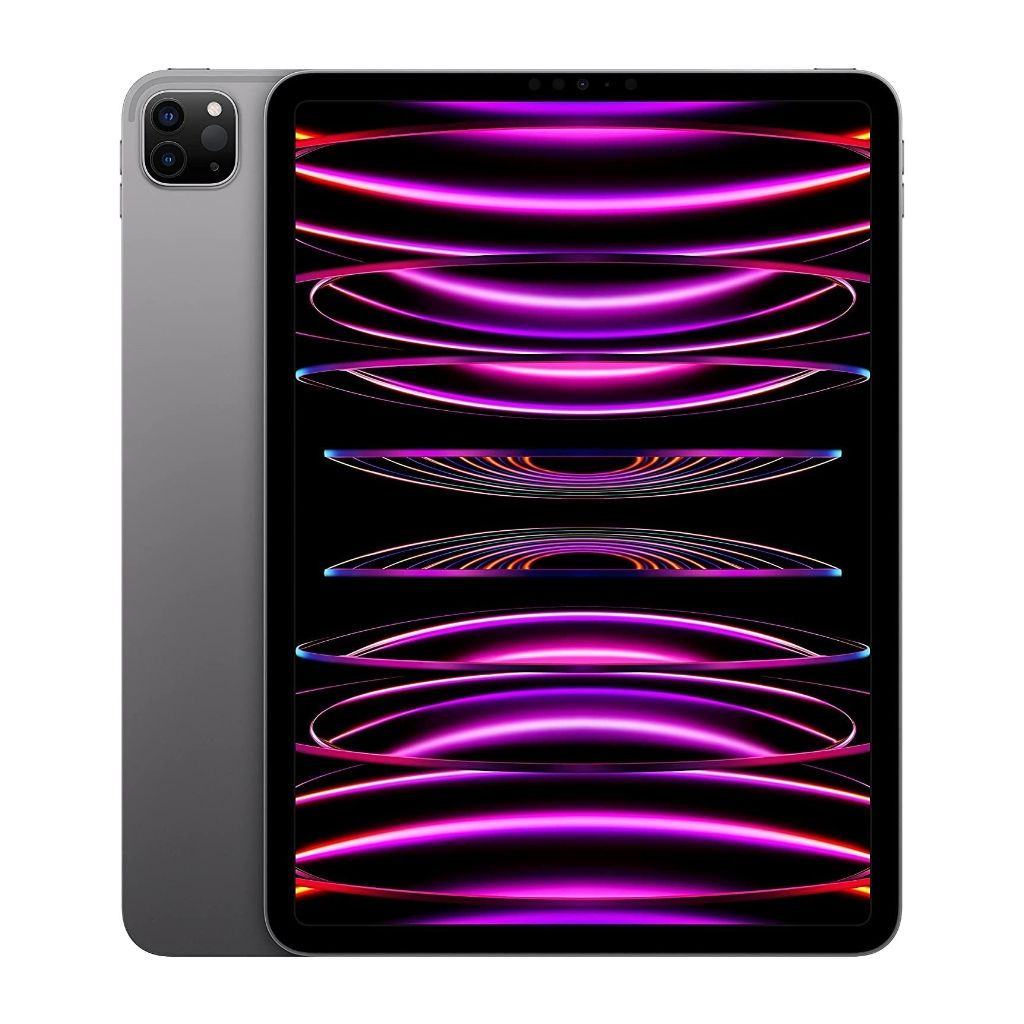 Source: Apple
iPad Pro 12.9-inch (2022)
The Apple way
Still the best for true pros
If you're really looking for that 'pro' experience, it's hard not to recommend the iPad Pro because the app availability is much better, and the M2 chip inside is absurdly powerful.
Here's the thing, though: the Samsung Galaxy S9 Ultra is Android's best premium large tablet. The Snapdragon inside is plenty powerful enough to handle what most people are throwing at it, and its extremely large 14.6-inch display is downright gorgeous. What's more, you can potentially save a little money in the long run by going with the Tab S9 Ultra because it comes with a stylus and has expandable storage, meaning you don't necessarily have to bump up the price of your tablet just for more internal storage.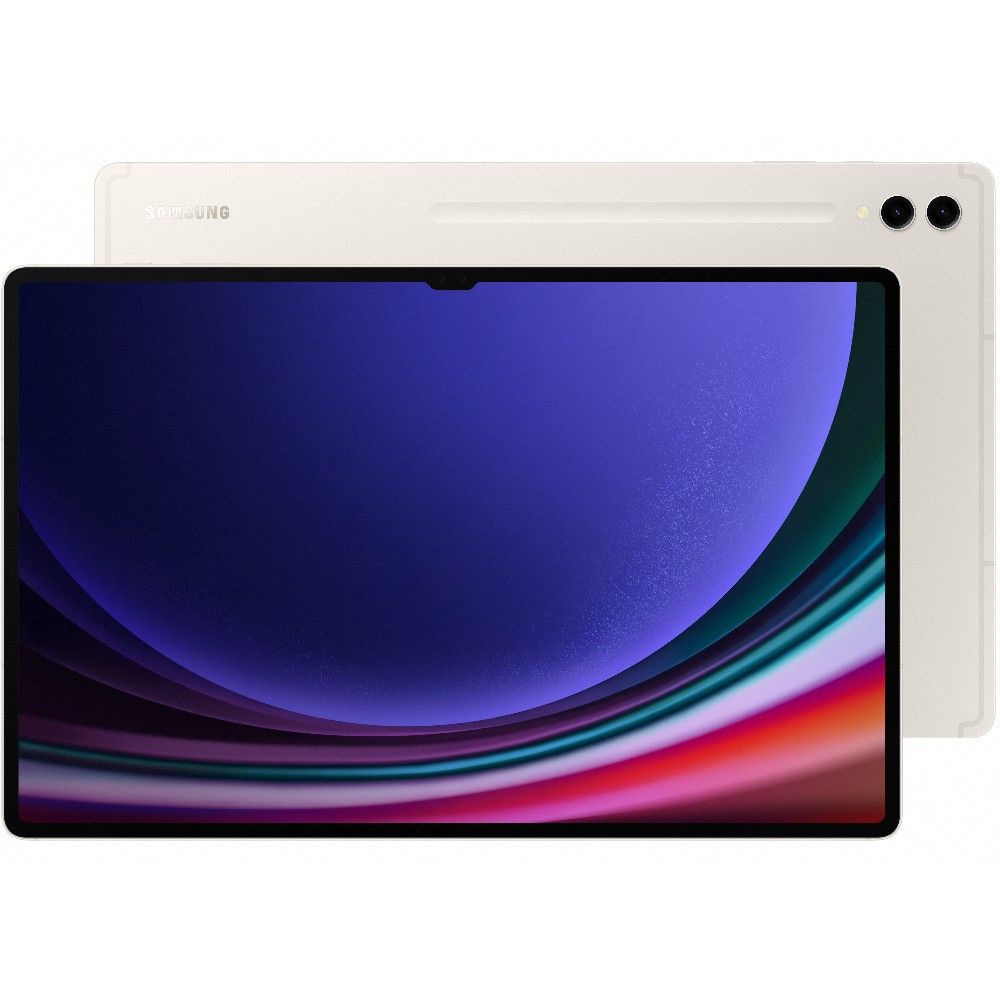 Source: Samsung
Samsung Galaxy Tab S9 Ultra
Android's best
Large and in charge
Samsung's 2023 flagship Galaxy Tab S9 Ultra features an expansive 14.6-inch AMOLED screen, a Snapdragon 8 Gen 2 for Galaxy chip, a quad-speaker sound system, dual front-facing cameras, and powerful multitasking and productivity features. There's a lot to love here, and if you don't need that super tailored experience, it may be the better option.