What kind of Android superfan can you be if you don't have at least a few (dozen) Bugdroid figurines? Every time Dead Zebra comes out with some new releases, we're eager to take a look, and recent ones have seen the Android mascot dress up like a reindeer, go to work in different outfits, and get ready for the Year of the Rabbit. Summer is in full swing right now, and Dead Zebra is getting right into those vibes with a pair of new Bugdroids that look positively built for the beach.
Artist Andrew Bell shares his latest two creations, the Summer Surfer and Sunset Surfer. Each set includes the same accessories: a 3-inch posable Android figure with magnetic feet, a surfboard, and a wobbly wave accessory where you can set the surfers up for some action.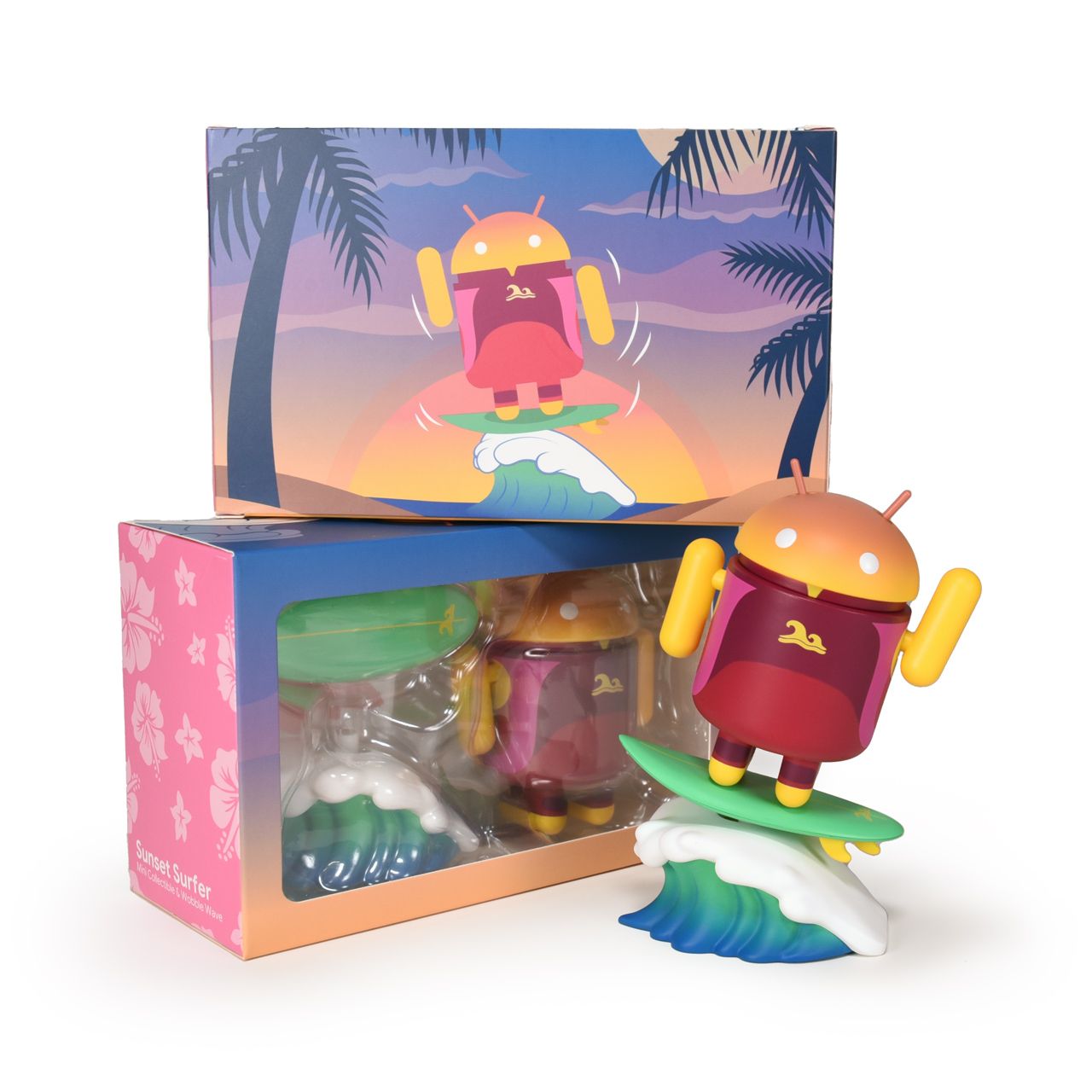 Whether your summer is shaping up to be cool or hot, there's a hue for you. The green Summer Surfer is a sun-kissed Android with a sky blue and navy blue color scheme, while the yellow Sunset Surfer swaps its outfit for a pink and purple color scheme. Both are available now and are shipping worldwide. The Summer Surfer comes with a pale whitish surfboard while the Sunset Surfer goes with a lime green board — and we get the same crispy blue waves for both.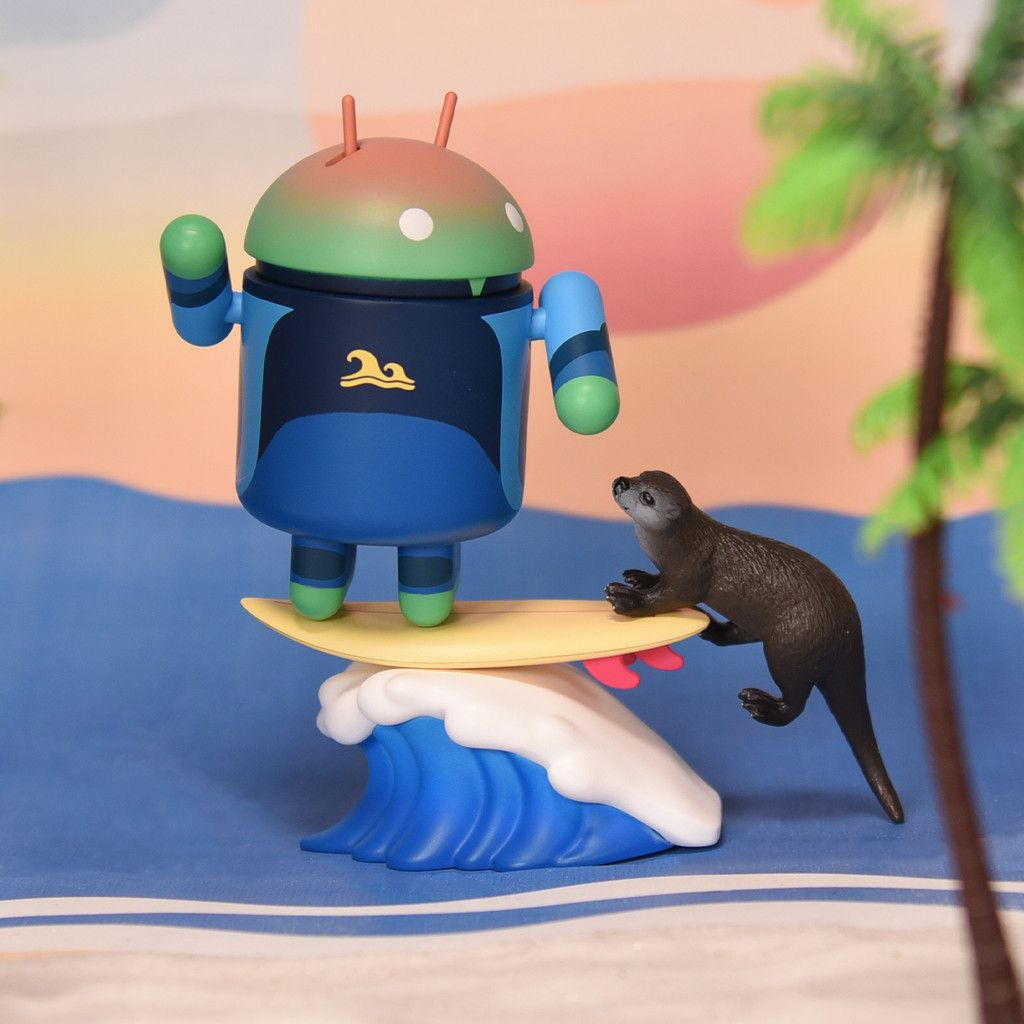 You can move around Bugdroid wherever you like, posing as you go, or set it up on the wave to wiggle and bobble. And if you're getting a little carried away with the moving and shaking, there's a handy adhesive kit included to help keep that wave put. Sadly, the playful otter we can see in the promo imagery is not along for the ride, and you won't find it included in your purchase.
These Android Summer Surfer and Sunset Surfer sets look like a fun way to at least distract from the summer heat, and the wobbly wave looks perfect to set up on your car dashboard when you're driving to the beach. If you're done with summer already, worry not, as it shouldn't be long before we find ourselves checking out the next Dead Zebra release.