Quick answer: You can cast music from your Android phone to an Apple HomePod or HomePod Mini, but you'll need to download an app from the Google Play Store to do so.
The Apple HomePod and HomePod Mini are two excellent smart speakers that can do some pretty impressive things. With Siri running the show, you can use your HomePod to ask questions to Apple's voice assistant, initiate and control many smart home automations, and of course listen to music. In terms of the latter, the HomePod is first and foremost an Apple device, which means you'll be able to stream tunes straight from your iPhone, iPad, or Mac using AirPlay 2. But does this mean that Android devotees are completely out of luck? Not exactly.
While you won't be able to use AirPlay to beam tunes from your Samsung Galaxy S23 to a HomePod from the get-go, there are a few backdoor routes you can take to make Android and Apple get along a bit better.
Can you use an Apple HomePod with an Android phone?
Yes you can, but you're going to have to download a third-party app to send music from Device A to Device B. Sure, it's not the ideal solution, but it definitely works, and there are a few apps in the Google Play Store that will get the job done.
What third-party apps are available?
The main obstacle you'll face when attempting to stream music from an Android phone to a HomePod is that Android devices don't natively support Apple AirPlay, which is how you would normally cast music to a HomePod using an iPhone. That said, apps like AirMusic offer a solution.
On paper, these apps serve more conventional roles. For instance, AirMusic is really just a universal audio-streaming tool developed for Android devices that lets you use services like AirPlay, Sonos, Roku, and other platforms to cast music from an Android phone to a compatible A/V device.
But think of it this way: For only $5.99 (a one-time purchase), AirMusic essentially teaches your non-AirPlay Android phone the AirPlay language. And while there are many other apps in the Google Play Store that accomplish this feat (some free, some paid), including AllCast, iMedia Share, and Twonky Beam, AirMusic is both user-friendly and inexpensive.
How do you cast music to a HomePod using AirMusic?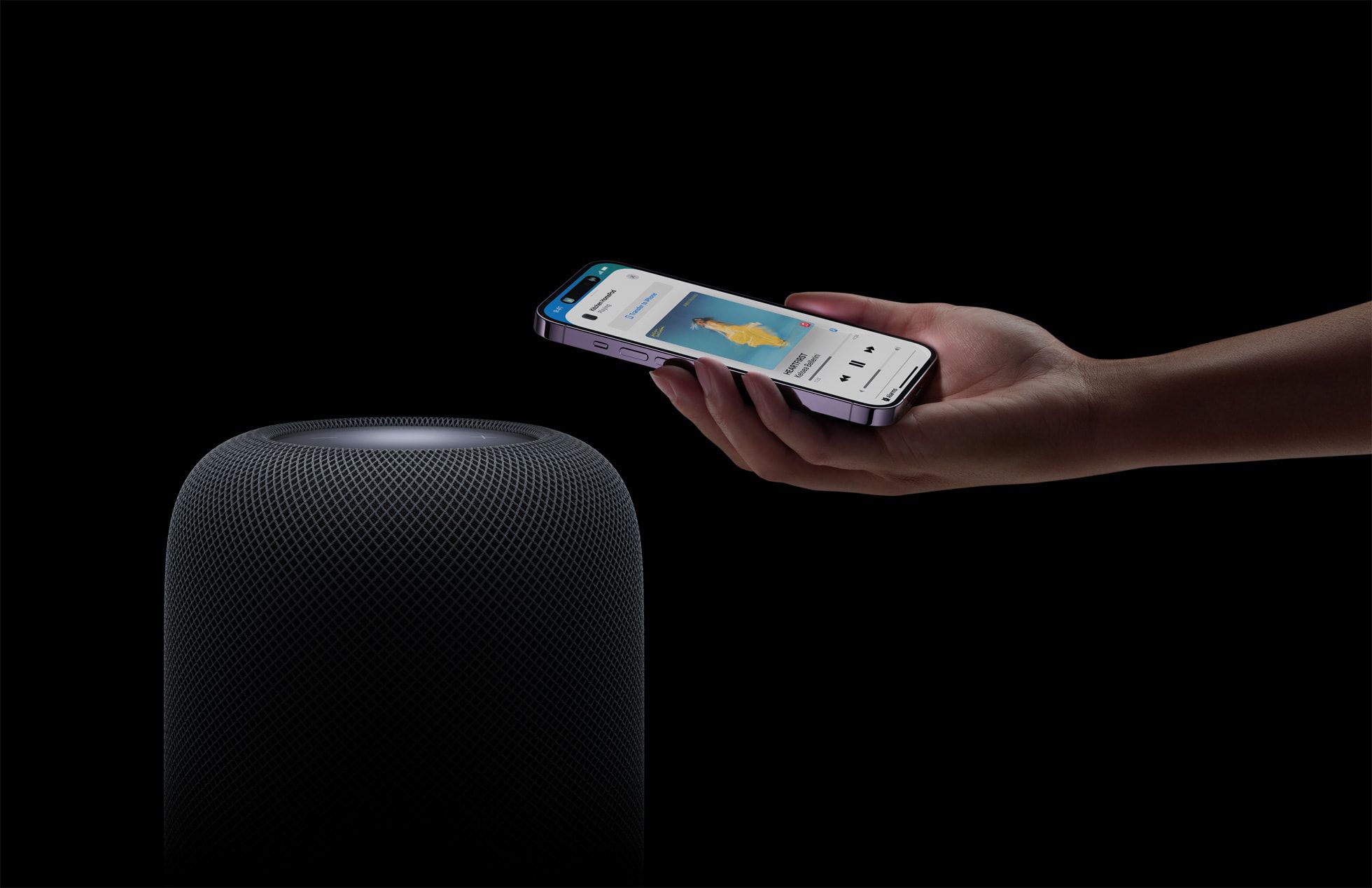 To get things started, you'll first want to head into the Google Play Store to download the AirMusic app. If you're concerned about device compatibility, AirMusic offers a free version of the platform that lets you test your hardware with AirMusic before you purchase the $5.99 full version.
The test version isn't the one you're going to want to stick with though, because after 10 minutes of streaming music with AirPlay, the app will start adding distracting noises into the audio mix. You can think of these tones as a coded message that, when deciphered, reads "time to sign up for the paid version!" So if AirMusic works for you and your Android phone, download the full version to get rid of those pesky sounds.
At launch, the first thing you'll need to do is tap the gear icon in the top-right corner of the Home Screen to head into the settings menu. Next, tap General settings, then tap Native recording (experimental), under the "Select your audio source" banner. This setting allows a non-rooted Android 10 phone to use the OS's recording features to perform a virtual handshake with streaming tools like AirPlay.
Next, head back to the Home Screen. You should see a list of detected devices that the AirMusic app supports, with your HomePod or HomePod Mini designated as "AirPlay Speakers."
Once you select the HomePod, you'll see a pop-up window that will ask you to start recording or casting. Tap Start now, and the AirMusic app will start using your Android phone's recording tech to stream music to the HomePod through AirPlay. Now all you have to do is launch your preferred music streaming app and start listening!
Do keep in mind that as a backdoor means of getting your Android phone to play nicely with AirPlay, AirMusic has a few compatibility caveats. For instance, some users have had a heck of a time getting AirPlay to work through Spotify, while other platforms have worked just fine.
Are there any other ways to use an Apple HomePod with an Android phone?
At one point, a service called CloudPlayer was a fairly popular platform for casting music from an Android phone to a HomePod, but users have reported that the app hasn't been working well for a while now. And it seems that CloudPlayer's official site is down, too.
In terms of hardwired connectivity, as consumer tech evolves, we tend to lose some classic plug-and-play methods that could always be relied on. Sure, an auxiliary cable running from the 3.5mm headphone jack of your Android phone to your smart speaker may not have looked the greatest, but it was a firm means of playing music.
Unfortunately, neither modern Android smartphones nor Apple's HomePod lineup have any kind of analog audio ports to use. So if you're dead set on using AirPlay with Android, a third-party app is pretty much your only means of getting the job done.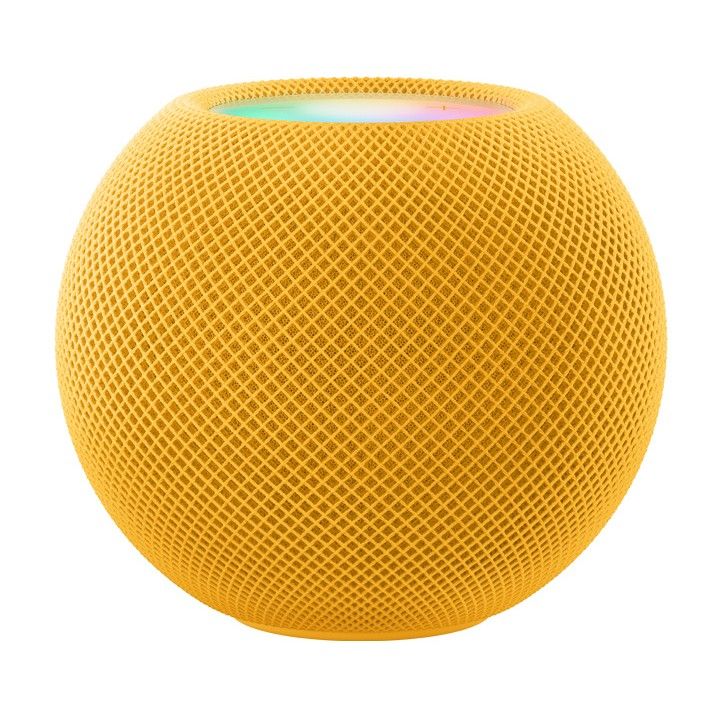 Source: Apple
Apple HomePod mini
An affordable AirPlay speaker
$95 $100 Save $5
The HomePod Mini is Apple's miniature smart speaker, but this little globe of audio delivers punchy and exceptional sound. Plus, with Siri onboard, you'll be able to use the voice assistant to play/pause, browse the web, and control your smart home devices.