Phones get all the attention for their flashy hardware and features, but it's important to make sure you're on the right carrier to ensure you get the best coverage and connectivity. If you're looking to switch to a new carrier, the first thing to consider is coverage. This can vary depending on where you live. The Big Three carriers offer solid LTE coverage for the vast majority of Americans. Rural customers need to be a bit more careful and double-check the coverage map before signing up. If you want to take full advantage of a new phone, you'll want a carrier with strong mid-band 5G coverage.
Next, you'll want to pick a carrier with the right plan. The big carriers focus mainly on offering premium unlimited data with features like hotspot, video streaming quality, international features, and bundled perks to set them apart. There can also be a few different ways to save on these plans with the most common being multi-line savings encouraging customers to bring their whole family. Some prepaid options also offer discounts for buying more than a month of service at a time.
These are the best phone carriers

T-Mobile

Best overall
T-Mobile is the best carrier for 5G with even its mid-band Ultra Capacity 5G coverage reaching the majority of Americans. You can start with a basic Essentials plan or move up to a Go5G Plus with a new phone upgrade every two years.
Pros
Vast 5G coverage
Multi-line discounts with the third line free
Taxes and fees included on Go5G plans
Cons
New in Two limited to Go5G Plus
Rural coverage falls short of Verizon and AT&T
Over the past few years, T-Mobile has confidently built its 5G network across the country using its low-band coverage. With the purchase of Sprint, T-Mobile gained access to Sprint's valuable Band 41 spectrum at 2.5GHz. T-Mobile used this spectrum to build a massive head start in fast mid-band 5G. T-Mobile has the largest 5G network with the fastest average speeds. If you've got one of the best Android phones and want as much speed as possible on it, T-Mobile should be first on your list.
Regarding plans, T-Mobile has several unlimited plans starting with Go5G Plus on to the top end. Despite its silly name, this plan packs a serious punch with unlimited premium data, 50GB of mobile hotspot data, and T-Mobile's New in Two device upgrade program. New in Two allows customers to upgrade to a new smartphone every two years instead of every three years on AT&T and Verizon. This plan also includes Apple TV+, Netflix, and 4K streaming quality to make the most of it. This plan comes at a steep $90 per month for a single line, with discounts for bringing multiple lines.
Go5G is the middle plan with 100GB of premium data, 15GB of mobile hotspot data, and 720p streaming. The perks take a hit with Apple TV+ reduced to just six months and no Netflix. Both Go5G and Go5G Plus have taxes and fees included in the plan price, so you know what you're paying before your bill is delivered, and you don't have to worry about sneaky fee increases. Finally, Essentials is an unlimited plan with just the basics included. There's only 50GB of premium data, but that's plenty for many people. Taxes and fees are extra with this plan and streaming video is down to 480p, but this plan could be the perfect fit for a lighter user.
T-Mobile has some other plans with small differences, such as their older Magenta plans, and most plans have discounted 55+, military and veteran, and first responder versions. There's also a promotion to get your third line free, so if you're bringing the family along, you can save some cash. For travelers, T-Mobile also has international usage options, such as 5GB of data on Go5G Plus and Wi-Fi on multiple airlines.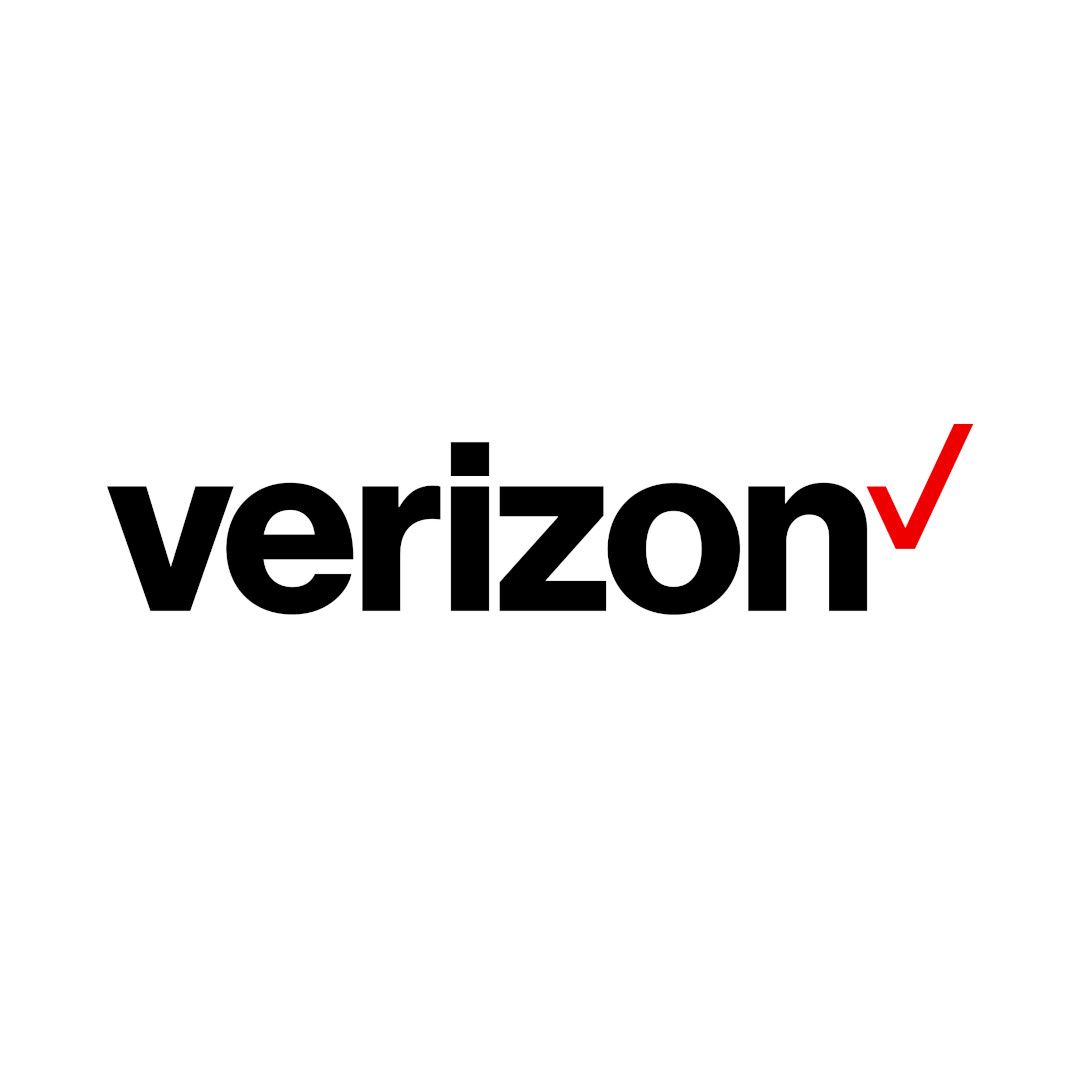 Verizon

Best Streaming Bundles
Verizon has been aggressively expanding its Ultra Wideband 5G coverage and is closing the gap to T-Mobile, but still has a way to go. Verizon's latest plans focus on allowing customers to create their own bundles with $10 add-ons for plan features and subscription services.
Pros
Vast LTE and 5G coverage
Choose your own perks with myPlan
Save with multi-line discounts
Cons
Taxes and fees are extra
Plans are expensive for a single line
Verizon's network has earned a strong reputation and its LTE network is still one of your best bets for rural coverage, but Verizon hasn't quite kept pace with T-Mobile's 5G deployment. Verizon's 5G coverage is a strong second, however, and Verizon has been quick to deploy its C-band coverage in urban and suburban areas across the country. Verizon splits its 5G access into 5G Nationwide and 5G Ultra Wideband categories. Ultra Wideband includes the faster C-band and mmWave coverage, while Nationwide only uses much slower low-band 5G. Low-band 5G performance will resemble LTE much of the time.
Verizon, like T-Mobile, has quite a few unlimited plans to choose from starting with the cheapest one at $65 for one line, Welcome Unlimited. This plan comes with unlimited data with Nationwide 5G access. Moving up, 5G Start costs $5 more and includes 5GB of hotspot data with the same 5G access.
5G Do More comes with 5G Ultra Wideband access, 50GB of premium data, and 25GB of hotspot data. It also comes with some perks such as 50% off a plan for a watch or tablet, a TravelPass for international usage, and 600GB of Verizon Cloud storage. The 5G Play More plan comes with the same data but swaps the perks out for Hulu, Disney+, ESPN+, and a choice between Apple Arcade and Google Play Pass. 5G Get More includes all of the above with unlimited premium data and 50GB of hotspot data.
Verizon last two plans are called Unlimited Welcome and Unlimited Plus. The former plan is a match for Welcome Unlimited in most features with the ability to pick add-ons such as subscription services or plan upgrades like more hotspot data. Unlimited Welcome can also connect to 5G Ultra Wideband with a 25Mbps cap. Unlimited Plus can also choose from these add-ons with an upgrade to unlimited premium data and 30GB of mobile hotspot data.
All of Verizon's plans have multi-line savings, so the best way to save is to bring the whole family along. Remember that taxes and fees are extra and excluded from price guarantees. You'll also need to enable auto-pay to get these prices, otherwise, the plans are $10 more. On a more positive note, if you can get Verizon home internet, you can save up to $25 per month by having a Verizon Wireless plan.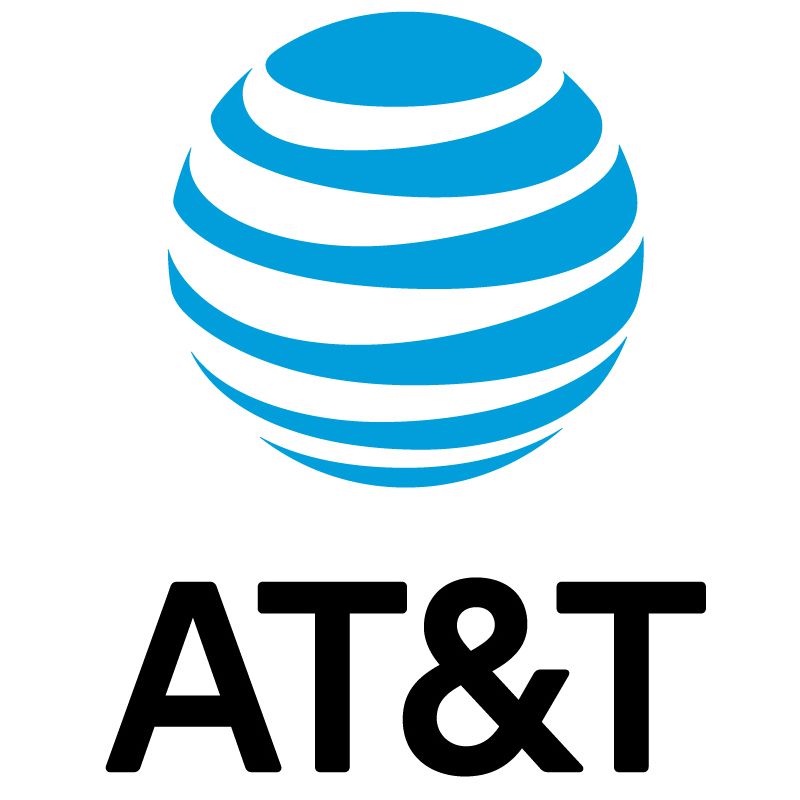 AT&T

Best for First Responders
AT&T has strong LTE coverage with a growing 5G+ footprint that covers many cities across the country. AT&T's plans are fairly simple with unlimited data available and 5G access on all plans. AT&T also has a lot of discounts available with the Signature Program and essential worker discounts.
Pros
Strong LTE and 5G coverage
Solid multi-line savings
Lots of discounts available
Cons
Plans are expensive for a single line
SD streaming on all but the top plan
AT&T's network isn't taking home too many awards these days but it still has vast nationwide coverage with rural coverage rivaling and sometimes beating Verizon. AT&T hasn't been rolling out 5G quite as quickly as Verizon, but its mid-band coverage has still reached quite a few cities across the country. AT&T also has a dedicated low-band 5G spectrum that has allowed it to offer nationwide 5G coverage. Finally, mmWave 5G has been deployed in many airports and stadiums across the country.
AT&T's plans, thankfully, are rather straightforward with four family plans and one single-line unlimited plan. Starting with the cheapest family plan, the aptly titled 4GB Plan has unlimited talk and text with 4GB of data. This plan starts at $50 for a single line and comes down to $40 with four lines. If you've got just a single line, the Value Plus Plan has the same cost with unlimited data and even comes with unlimited usage in Mexico and Canada.
Next up, Unlimited Starter has unlimited data, 3GB of hotspot data, and 480p streaming. At $65 for one line and $35 for four, this is a good pick for a family looking to save. Unlimited Extra adds 50GB of premium data and 15GB of mobile hotspot data. This plan also only gets 480p streaming. Finally, the Unlimited Premium Plan has unlimited premium data, 50GB of hotspot usage, unlimited usage with high-speed data in 19 Latin American countries, and 4K streaming.
One of AT&T's big draws is its discount programs. Its Signature Program is available through many workplaces, like schools and hospitals, and takes $10 off per line on the Unlimited Premium Plan. There are of course, military and veteran discounts of 25% off on unlimited plans. Essential workers can see if they qualify for special discounts as well. Finally, FirstNet and Family is a program that gives first responders and their family members access to discounted service that's also prioritized over other network traffic. That means that even if the network is struggling during an emergency, your phone gets first priority.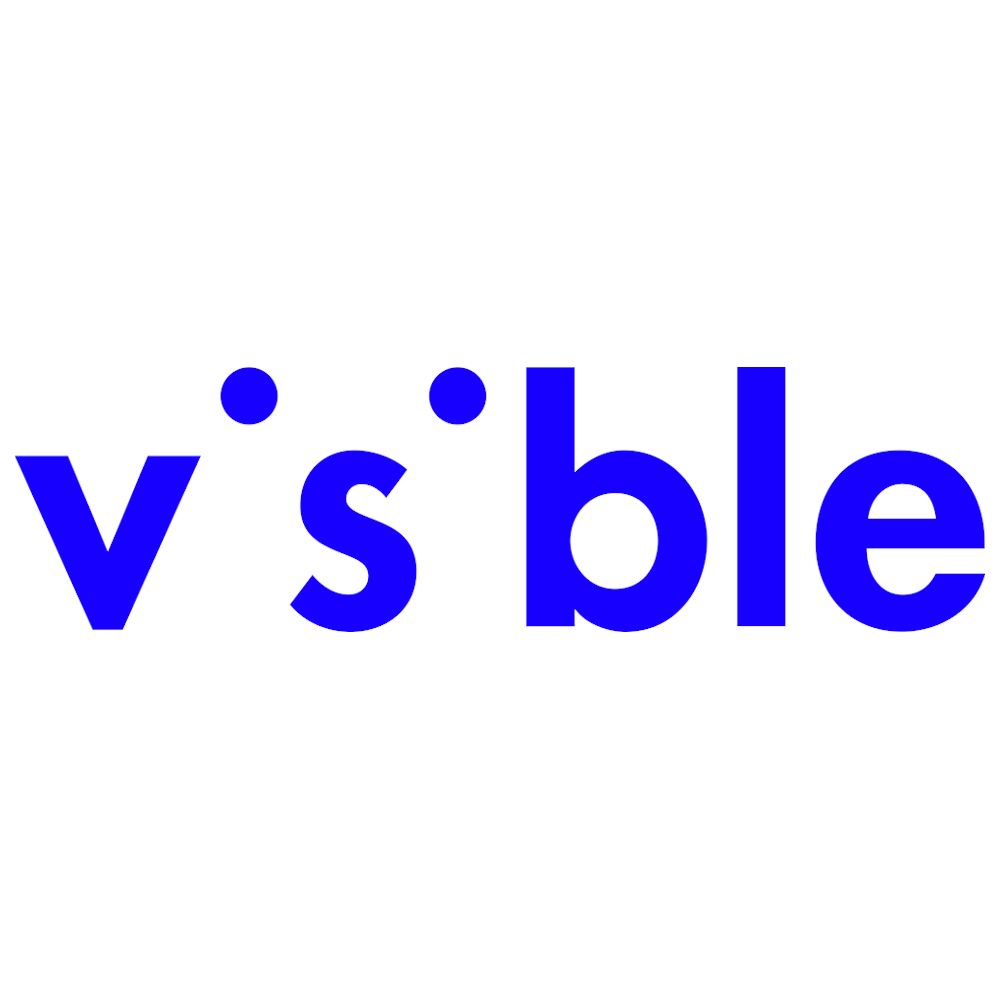 Visible

Best Prepaid Value
Visible is all about unlimited data without high-speed data caps. Visible also includes unlimited hotspot data with both of its plans, so you can keep your laptop or tablet online in a pinch. If you get Visible+, you even get fast 5G access with 50GB of premium data.
Pros
Totally unlimited data on both plans
Taxes and fees are included
Unlimited hotspot data
Cons
Lower priority data than Verizon
No multi-line savings
Visible is a Verizon-owned prepaid carrier that offers just two unlimited plans on Verizon's network. Visible customers can access Verizon's full LTE and nationwide 5G network with the Visible+ plan required for Ultra Wideband access. Comparing Visible to Verizon, coverage should be nearly identical, though Visible's speeds may be a bit lower due to network prioritization.
Visible's cheapest plan is simply called Visible, and it comes with unlimited data, unlimited hotspot usage at 5Mbps, and unlimited talk and text. This plan has no premium data so in a congested area, Visible's speeds can fall much lower than Verizon. Even so, in most places, Visible will still be plenty usable and the data speeds will only really be noticeable when sending or receiving large files. Visible comes in at $30 per month normally, though a promotion takes that down to $25 until the end of May 2023.
Visible+ builds upon Visible with 50GB of premium data to keep speeds higher in congested areas. Visible+ also gets access to Verizon's Ultra Wideband 5G network for even faster speeds in cities with coverage. This plan also features international upgrades including unlimited roaming in Mexico and Canada. International calling to 30+ counties and texting to 200+ countries are also bundled in. This plan normally costs $45 per month but is down to $35 with the promotion.
Visible's pricing is as simple as it comes with taxes and fees included in the price. That means that what you see is what you get, so there are no surprises on your bill. Customers can also save on Verizon Home Internet with $10 off for Visible+ and $5 off for Visible. Finally, there are no multi-line discounts or auto-pay requirements to worry about. You can get Visible's best prices, even with a single line.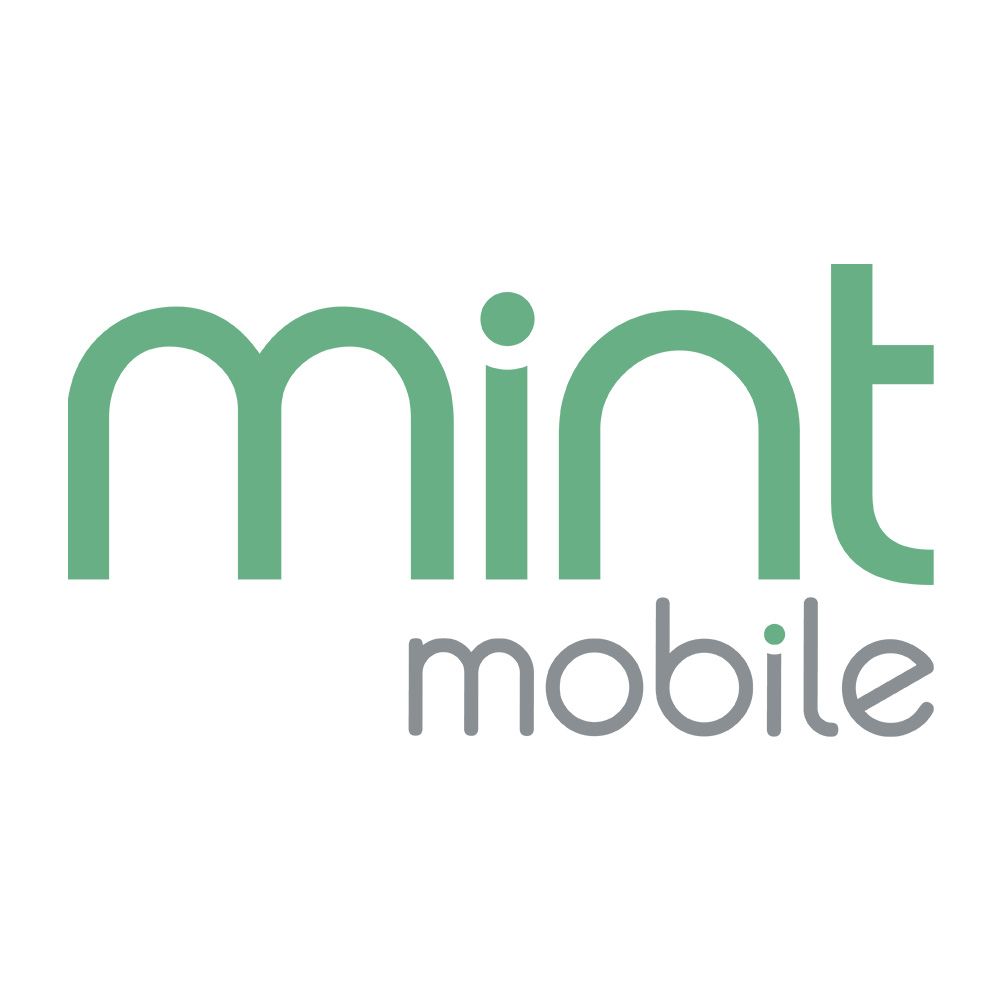 Best Multi-Month savings
Mint Mobile is a prepaid carrier that focuses on signing customers up for multiple months at a time with multi-month discounts. Customers willing to pay for a year can save the most, but you can get Mint's best rates for the first three months to make sure the service works for you,
Pros
Full access to T-Mobile 5G
Save when you buy a year of service
Smaller payments with Mint Family
Cons
Must buy at least three months
The unlimited plan is really 40GB
Rural coverage is weaker than Verizon or AT&T
Mint Mobile is a prepaid carrier owned by T-Mobile that offers four fairly basic plans with multi-month savings on each one. Mint Mobile's plans offer high-speed data on T-Mobile's LTE and 5G networks with full access to all of T-Mobile's available 5G speeds. That also means that Mint Mobile will activate with just about any unlocked phone. Visible and Mint Mobile aren't far off in terms of value for those willing to sign up for a year.
All of Mint's plans are available for three, six, or 12 months at once with the best rates for those willing to pay for the whole year at once. The cheapest 5GB plan, for example, costs $25 per month when you buy three months but $20 with six months, and $15 with 12 months. Data comes in at 5GB, 15GB, 20GB, or 40GB. The three smaller plans can use all of their data in a hotspot while the 40GB plan, labeled as unlimited, gets 5GB of high-speed hotspot data.
With Mint Mobile, you simply pick the plan that best fits your needs and sign up for as long as you can afford to get the best rate. If you're bringing multiple lines with you, however, Mint starts to feel expensive with its lump sum payments. Luckily, Mint Family gives you the carrier's best monthly rates renewed three months at a time when you bring two or more lines. If you're willing to go along with Mint's multi-month requirements, you can get a great value on data on T-Mobile's network.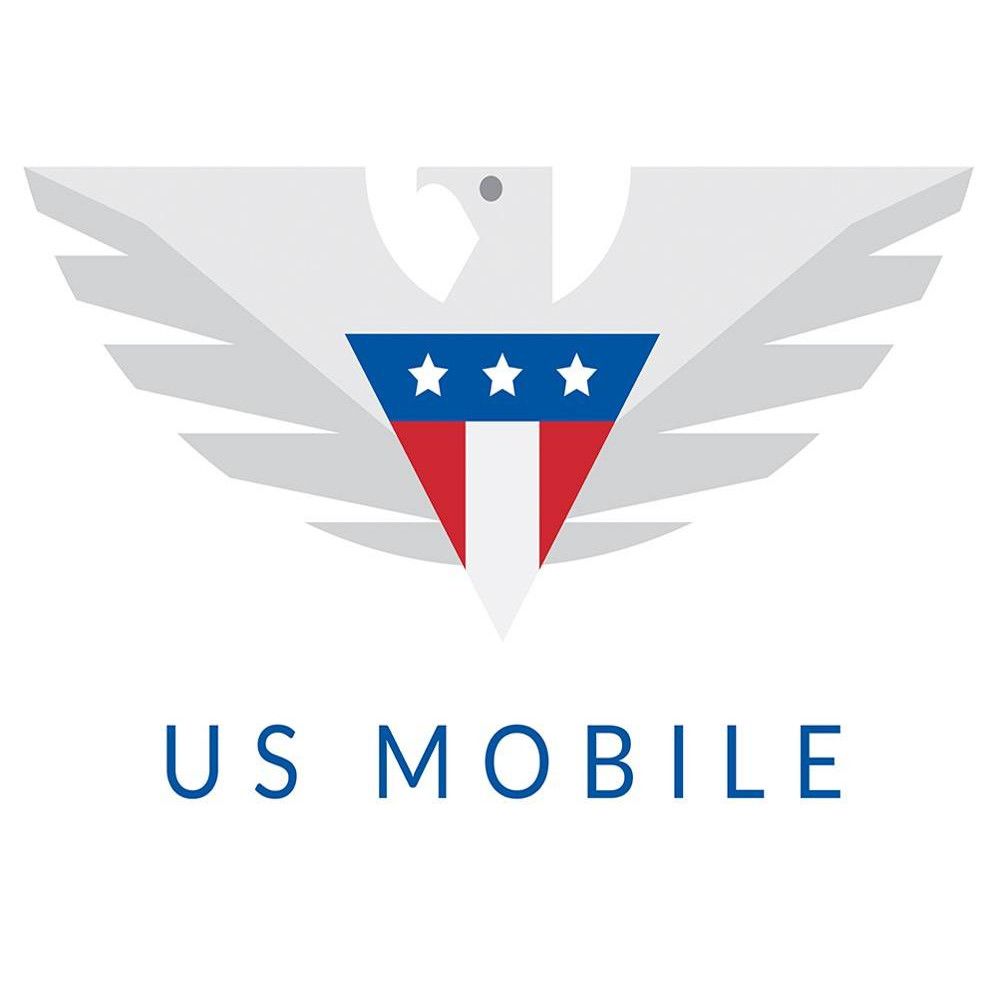 US Mobile

Best Family Plans
US Mobile puts customers in control with the ability to use either Verizon or T-Mobile coverage and even build their own plan. Still, most people will gravitate towards the unlimited plans, both of which come with premium data and have multi-line discounts.
Pros
Choose either Verizon or T-Mobile coverage
Excellent multi-line savings on the unlimited plans
Access to C-band and mmWave 5G on Verizon
Cons
T-Mobile SIM doesn't come with as much data
Taxes and fees are extra
US Mobile is an MVNO that uses both the Verizon and T-Mobile networks, so customers can pick the network that gives them the best coverage, or just works with their phone. If you're a heavy data user, however, choosing Verizon (Warp 5G) gets you the most high-speed data and international perks on the unlimited plans. US Mobile has a custom plan, a shared data plan for families, and two unlimited plans.
The basic custom plan allows you to choose how many minutes and texts you need as well as up to 15GB of data. You can even get unlimited talk and text for $8, though there is a $2 service fee. You can also set up a pooled data plan by choosing how many lines you need and how much data you want. With this plan, lines are $9 each and data is $2 per gigabyte.
If your family is a bit more data-hungry, one of US Mobile's unlimited plans is the way to go. Starting with the cheaper Unlimited Basic plan, you get full access to Verizon 5G, 40GB of premium data, and 5GB of hotspot data. This plan starts at $35 per line with one line but that comes all the way down to $20 with four lines.
Unlimited premium upgrades the premium data to 100GB with a 50GB hotspot. This plan also comes with up to 10GB of international travel data with an eSIM. Like the basic plan, there are multi-line discounts with one line starting at $45 and four bringing that down to $30 per line. Unlike the basic plan, accounts that bring three lines get to choose a free perk, and accounts with four lines get to choose two. Some examples include a Disney streaming package, Spotify Family, or even PlayStation Plus.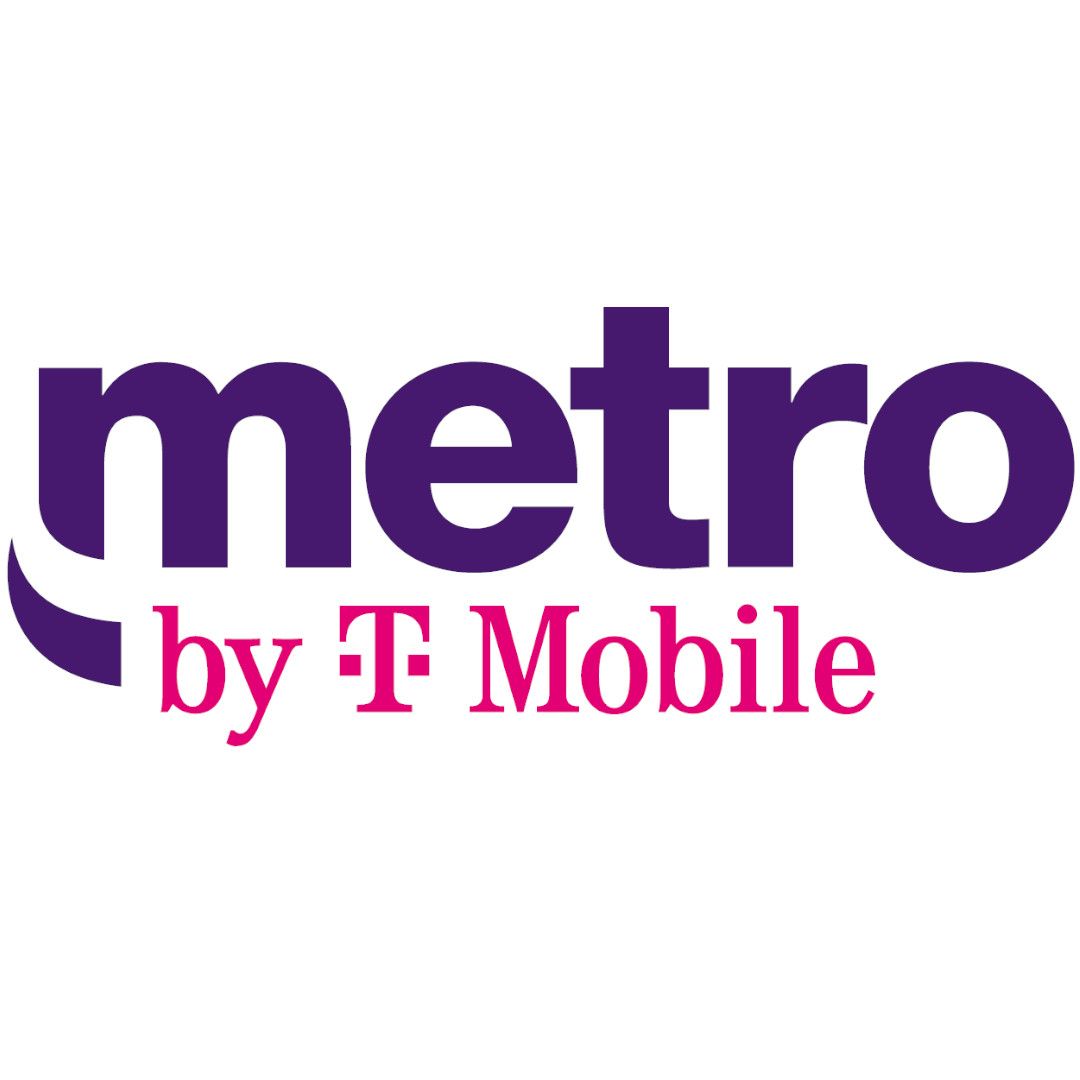 Metro by T-Mobile

Best Prepaid Unlimited Plans
Pros
Strong 5G coverage on the T-Mobile network
Taxes and fees are included
No high-speed data cap
Cons
First month costs more on most plans
Rural coverage is weaker than Verizon or AT&T
Metro by T-Mobile is, unsurprisingly a prepaid carrier owned by T-Mobile that uses the carrier's network for all of its coverage. Metro has three primary unlimited plans, a 5GB plan, and a handful of older options called Heritage Plans that you can access by calling customer care. These are basically plans previously offered by Metro that have slight differences compared to the current plans.
Metro's cheapest current plan is a 5GB option with unlimited talk and text. This plan is priced at $30 per month, exactly the price needed to be free with the Affordable Connectivity Program. This federal government program gives qualified customers $30 off per month and can be applied to Metro's other plans as well.
Moving up to unlimited, Metro's cheapest plan comes in at $40 per month with multi-line savings for bringing more than one line. This plan has the basics with unlimited high-speed data, access to T-Mobile's full 5G network, and some extra carrier perks like T-Mobile Tuesdays discount program and ScamShield to protect against malicious calls. These plans are all eligible for multi-line discounts, so bringing the whole family is worth it. Taxes and fees are included, and an auto-pay discount is included with these prices.
The middle plan, starting at $50 per month, adds in 8GB of hotspot data and a 100GB Google One membership for cloud backups. Finally, the top unlimited plan starts at $60 per month and takes the hotspot data up to 25GB, and includes texting to 210+ countries. Keep in mind that all Metro unlimited plans can see their speeds slowed after 35GB of usage and will only stream in 480p quality.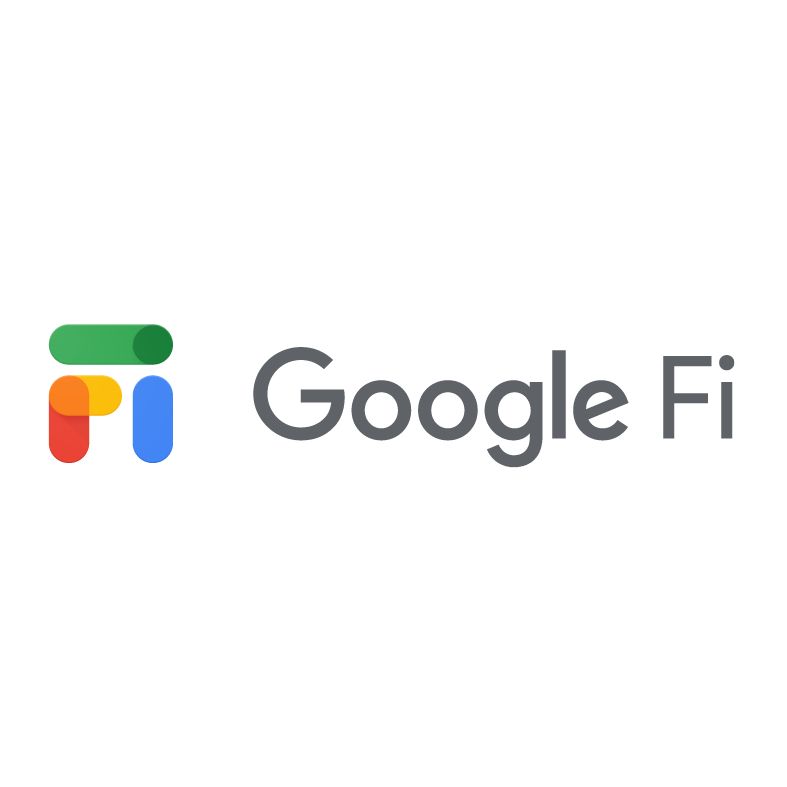 Google Fi

Best for International Travel
Google Fi is a prepaid phone carrier with coverage and features squarely aimed at Android users. It stands out by offering an unparalleled international roaming feature with competitive pricing when you bring multiple lines. Google Fi also makes use of multiple cell networks for strong 5G and Wi-Fi coverage in both urban and rural areas.
Pros
Excellent 5G coverage with T-Mobile
Multi-line savings on all plans
Free international roaming on Flexible and Unlimited Plus
Cons
Flexible plan data is too expensive
Extra setup required for iPhones
Rural coverage is weaker than Verizon or AT&T
Google Fi has been a favorite among Android users for years with features like a free VPN and automatic network switching making it a great pick for travelers. Google Fi mostly uses T-Mobile for coverage with 5G access but can also rely on Wi-Fi partners in some dense areas. Google Fi used to work with UScellular but has since dropped that partnership. To get the most out of Google Fi, you'll want a phone that has been approved to work with all of its advanced features. If you have iPhone users in your family, Google Fi will require a few more steps to get SMS messaging working properly.
Google Fi's oldest plan is called Flexible. This plan starts at $20 per month with unlimited talk and text. Data costs $10 per gigabyte but only charges through 6GB of usage, which is quite expensive. Data is slowed after 15GB of total usage. This plan can also use data for the same cost in over 200 destinations worldwide.
Unlimited Plus costs a steep $65 per month for one line, but you get the same data roaming features as Flexible with 50GB of high-speed data. You can use all of that data as a mobile hotspot if you want. Google One cloud storage is included with 100GB a year of YouTube Premium is included.
At $50 per month, Simply Unlimited comes with 35GB of high-speed data, 5GB of hotspot data, and not much else. Data, calls, and texts work in the U.S., Mexico, or Canada, but you don't get the same international usage as Flexible or Unlimited Plus. This plan is ideal for families on a budget with four lines bringing the cost down to just $20 per line.
Flexible and Unlimited Plus both support a free second SIM that shares your data. This can be used in something like a tablet or spare phone, so you can use your data on multiple devices without running a mobile hotspot on your primary device. All plans also come with free smartwatch data for select watches such as Google Pixel Watch or Galaxy Watch5.
Find the carrier that fits your needs

Picking the right carrier isn't as simple as it may seem with AT&T, T-Mobile, and Verizon all offering strong nationwide coverage and vast nationwide 5G networks. Even so, Verizon and AT&T have stronger rural coverage with their huge LTE networks compared to T-Mobile. T-Mobile dominates in urban and suburban areas with its fast Ultra Capacity mid-band 5G covering the majority of Americans. Even if you want to pick a prepaid option, you'll still use one of these three networks with most carriers.
Boost Mobile is an exception with its SIMs using a combination of AT&T, T-Mobile, and DISH Wireless with the exact configuration varying by phone and location.
T-Mobile stands out as the best value for most people with its vast 5G network achieving top marks with analysts like Ookla in its mobile index report. This has also allowed T-Mobile to lean into its network with T-Mobile 5G Home Internet becoming a realistic option for many. T-Mobile's plans are fairly typical compared to AT&T and Verizon, but 5G perks matter a lot more on a network where you'll be using 5G most of the time.