If you haven't heard the news, Motorola is back in a big way. After years of toiling away with low-end and midrange phones, the brand returned to the flagship space in 2023 with some truly compelling offers. Whether you're after a more affordable alternative to the Galaxy S23+, a budget device that feels more premium than its price tag might suggest, or a clamshell phone that brings fun back to the mobile world, there's something here for you. Here are our favorite Motorola phones in 2023.
Moto Edge+ (2023)

Best overall
The Moto Edge+ is Motorola's (non-folding) flagship for 2023, and in total surprise, it crushed it. Combining high-end specs like a Snapdragon 8 Gen 2 processor and a bright, sharp display in a thin-and-light chassis is a real winner, and even the cameras are up to par with some of Moto's various Android rivals. Just make sure to buy a case — this is one slippery phone.
Pros
Excellent battery life
Fantastic performance
High-end specs at an affordable price
Fast-charging with included 68W brick
Cons
Curved screens feel a little dated
Cameras are capable, but fall short compared to rivals
If you're looking for a reliable Motorola phone capable of everything you can throw at it, the latest Moto Edge+ is it. This year's model fixes nearly all of the mistakes seen on previous generations, and it all starts with the price tag. At $800, it's an expensive phone, but it manages to match — or even beat — similar devices from Samsung and Google, and that's before factoring in any sale prices.
The specs sheet is nearly unmatched at this price point. It all revolves around the Snapdragon 8 Gen 2, one of the best SoCs you'll find in a phone today. Paired with 8GB of RAM, 512GB of ultra-fast UFS 4.0 storage, and a massive 5,100mAh battery, this is an ultra-powerful device. That said, it's not a perfect flagship smartphone. While some might take umbrage with the 1080p 6.7″ display, we think it looks pretty good in action — especially since most modern Android flagships arrive running in FHD mode anyway.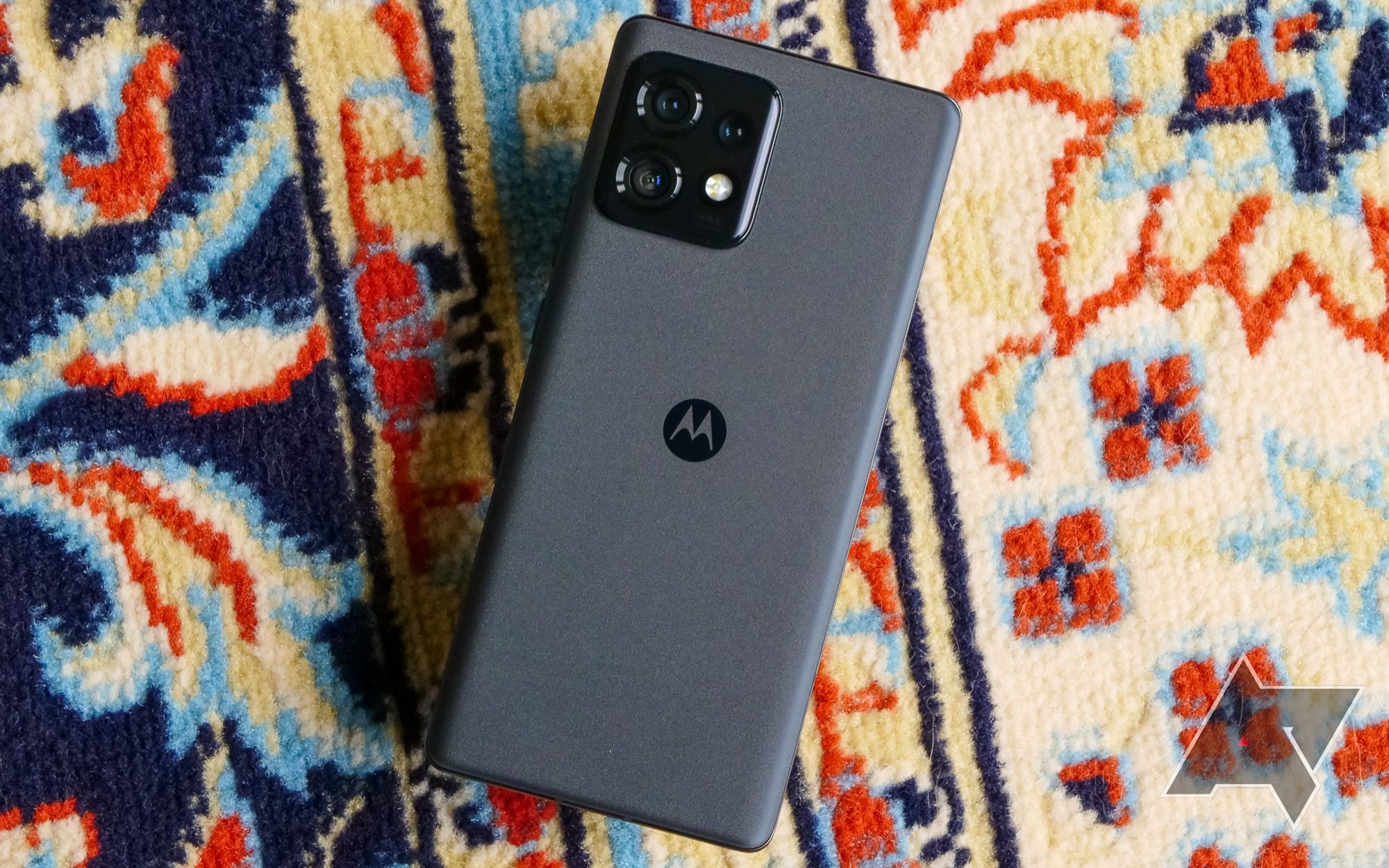 Even the camera is a step above what we usually expect from Motorola devices, although it can't compete with the likes of Samsung or Google. Still, if you're looking for a competent alternative to the big boys of Android, the Edge+ is the phone to consider.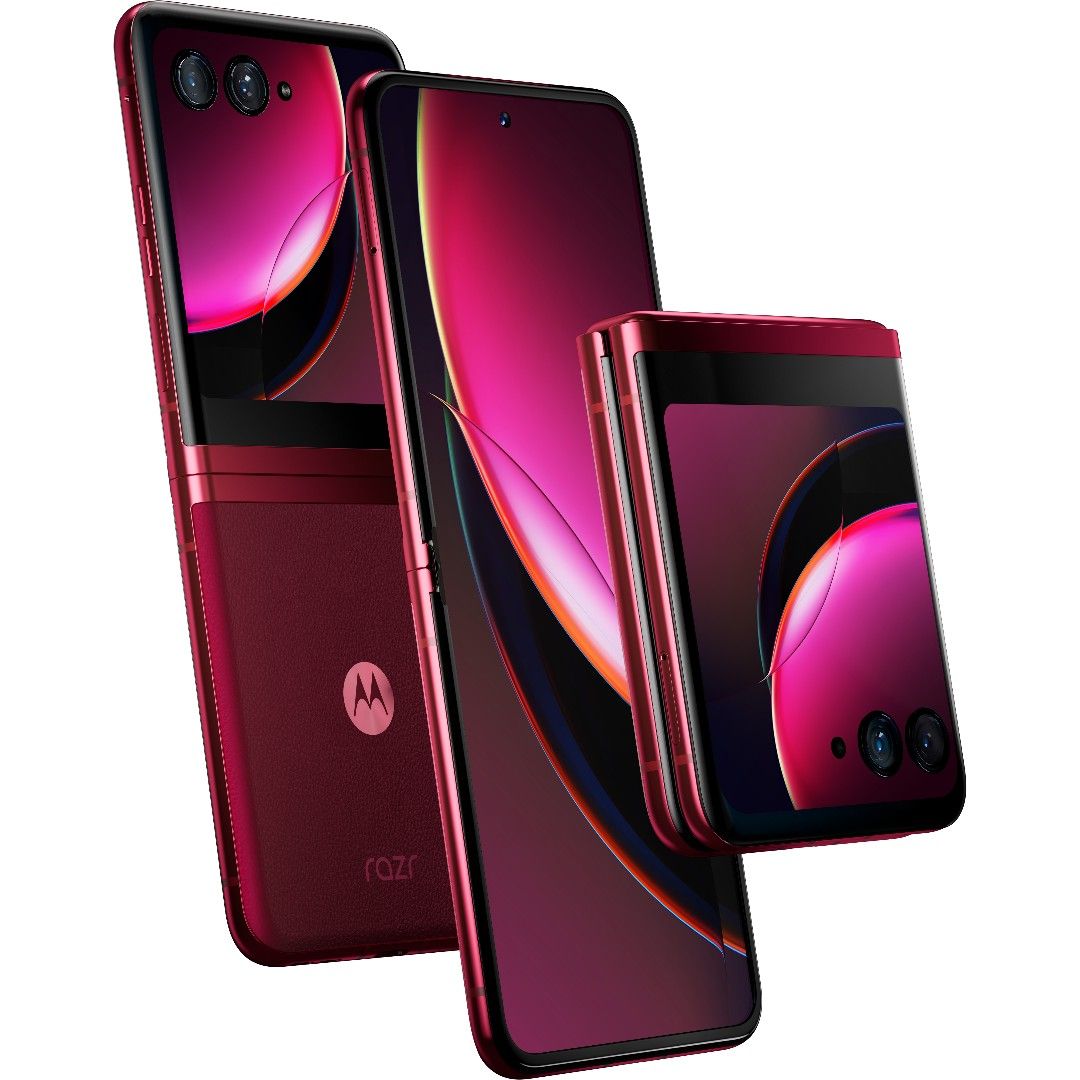 Source: Motorola
Moto Razr+ (2023)

Premium pick
Move over Samsung — Motorola is coming for the throne. The latest Motorola Razr+ uses a massive 3.6″ outer panel to bring nearly all of your tasks and apps to your fingertips, without having to rely on opening the full 6.9″ interior screen. When you do, you're met with a pretty excellent standard Android experience, complete with a speedy processor and solid battery life.
Pros
The 3.6″ outer screen is a game changer
Decent battery life for a clamshell phone
It's just so dang fun
Cons
Camera quality isn't anything special
Not everything works great on the outer screen
Some software limitations with the exterior panel
A new king has claimed the clamshell crown. Motorola's latest foldable, the first to launch in North America in nearly three years, is a complete reinvention. The Motorola Razr+ sheds the old-school appearance of its predecessors, aiming for something that feels in line with the ever-popular Galaxy Z Flip 4, but thanks to an inventive front display, it's the best use case for a clamshell we've seen yet.
The 3.6″ 1:1 screen on the front of the phone feels like the return of truly portable devices, allowing you to accomplish nearly any task imaginable without flipping it open. Once you do reveal the ultra-tall 6.9″ panel inside, though, you're left with something that feels pretty similar to the Moto Edge+. The Snapdragon 8+ Gen 1 is only a small step behind its successor in terms of performance, and thanks to the small display, all-day battery life is totally achievable — not always a guarantee on clamshells.
Unsurprisingly, it's the camera where the Razr+ falls short. Motorola's processing has never stood up to the best in the business, but this phone also suffers from the same spatial constraints of all foldables. You can only squeeze so large a sensor into a chassis this small, and the results of these lenses prove that hardware matters as much as post-processing. Still, camera aside, this is an excellent smartphone — and my favorite foldable to date.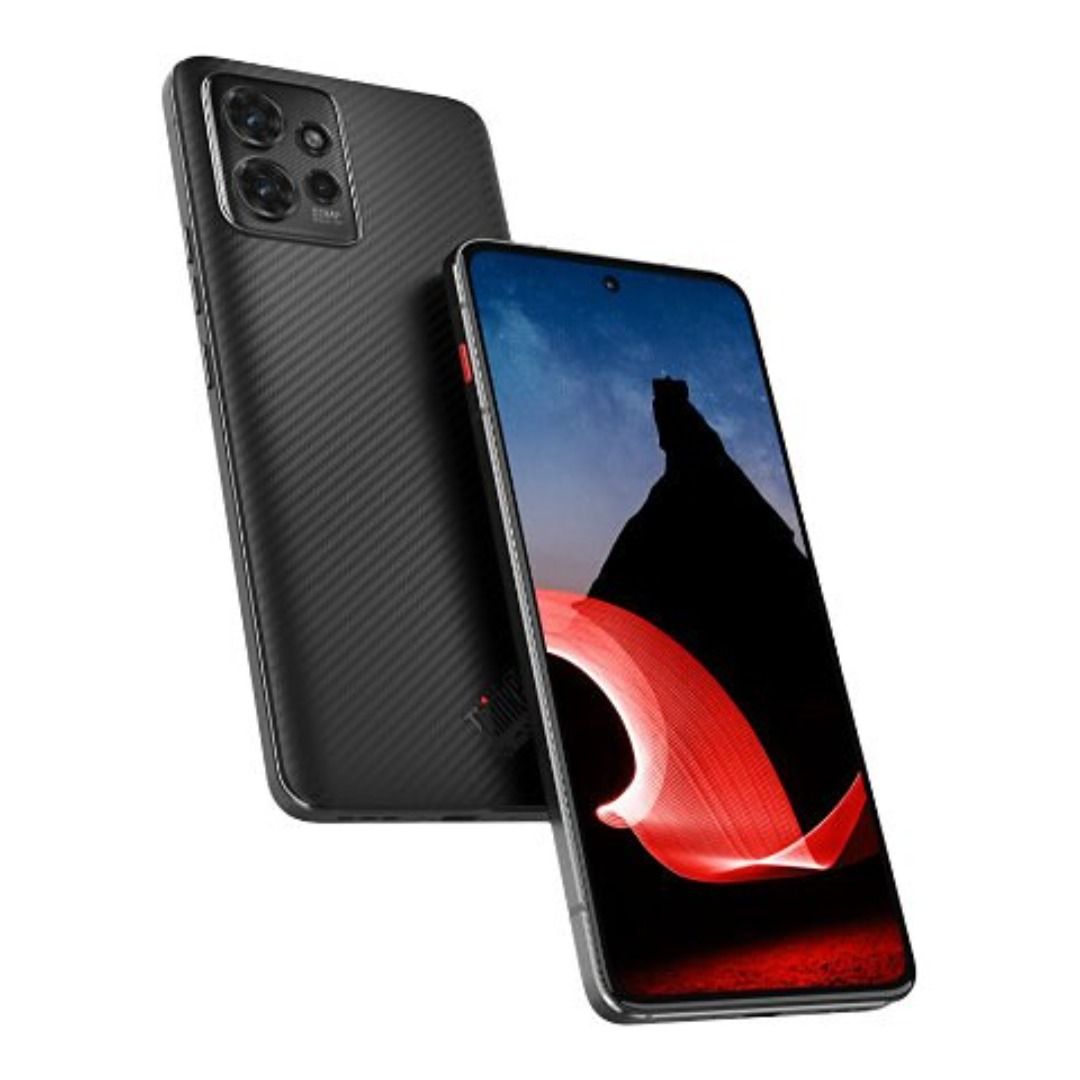 Source: Motorola
Motorola ThinkPhone

Best for business
In a crossover for the ages, the ThinkPhone by Motorola represents the first time the smartphone maker has adopter its parent company's favorite laptop sub-brand. The ThinkPhone is meant to pair with ThinkPads, but even if you aren't a dedicated fan of Lenovo's business notebooks, the $700 price point could win you over.
Pros
Solid design and great display with flat edges
Shortcut key adds customization options
Excellent battery life and fast charging speeds
Cons
Carbon fiber finish isn't for everyone
Mediocre camera quality
Motorola store exclusive means you're less likely to see discounts
If the Moto Edge+ isn't for you — or you're looking for something just a little more affordable — you might want to consider opting for the Motorola ThinkPhone. For this business-focused smartphone, Motorola took the beloved Think brand from its parent company to build something that feels right in place with Lenovo's laptops. The result is a surprisingly solid budget flagship device, sporting similar specs to the Razr+ for several hundreds of dollars less.
The carbon fiber build is sure to be divisive, but if you're someone who misses the days of early 2010s smartphones, you'll find something to love here. The Snapdragon 8+ Gen 1 remains an excellent SoC, even a year later, providing an excellent mix of performance and battery life. Seriously, this thing is a champ, capable of marching on for hours and hours before needing a charge. The bundled 68W power adapter brings the phone back to life faster than anything you'll find from Samsung or Google, too.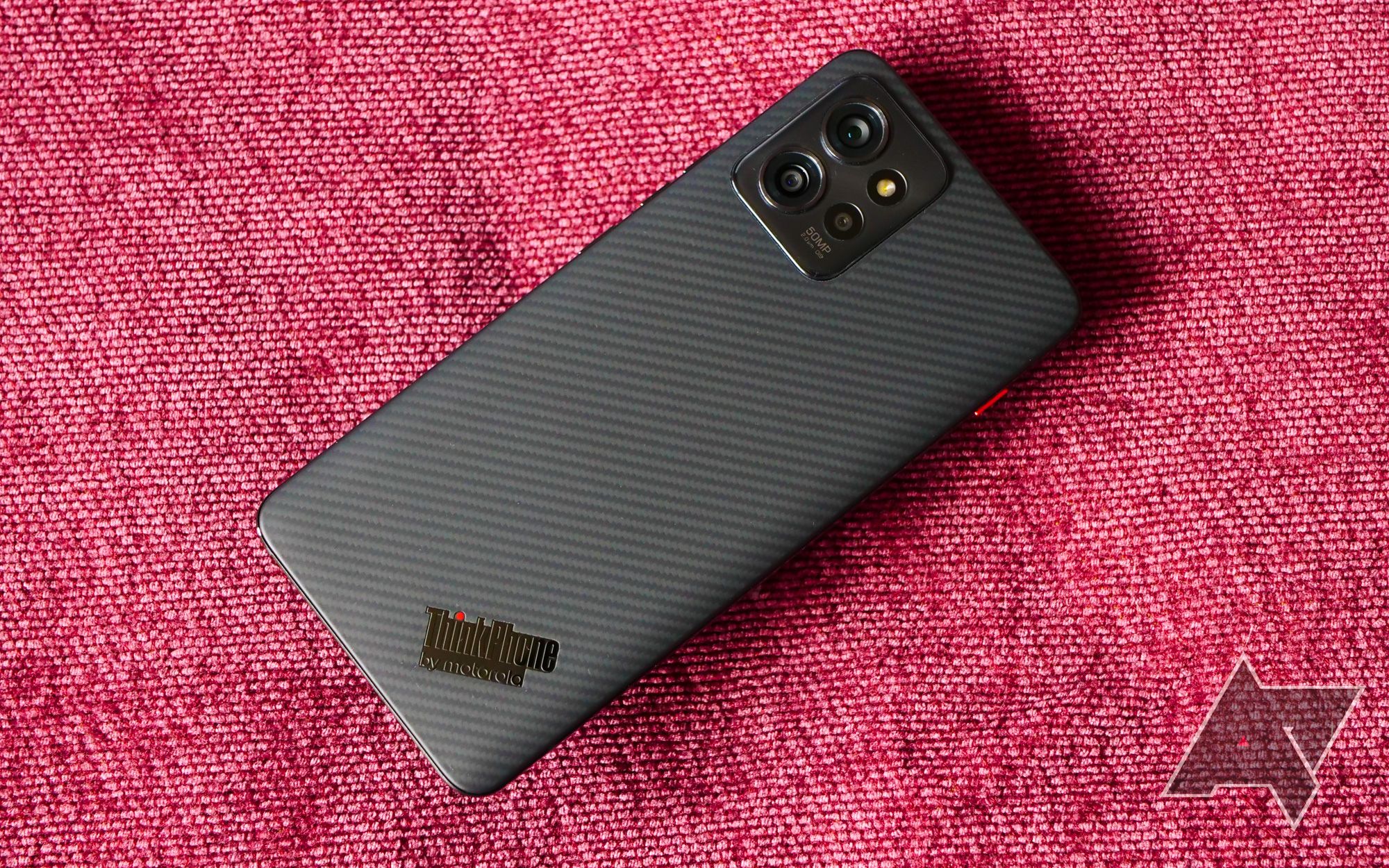 Motorola's cameras are a recurring problem for its smartphones, and the ThinkPhone is no exception. Even compared to the so-so experience provided by the Razr+, this business-first smartphone just can't keep up. Still, the rest of the package is so impressive, it's tough to argue with — especially if you're a ThinkPad fan.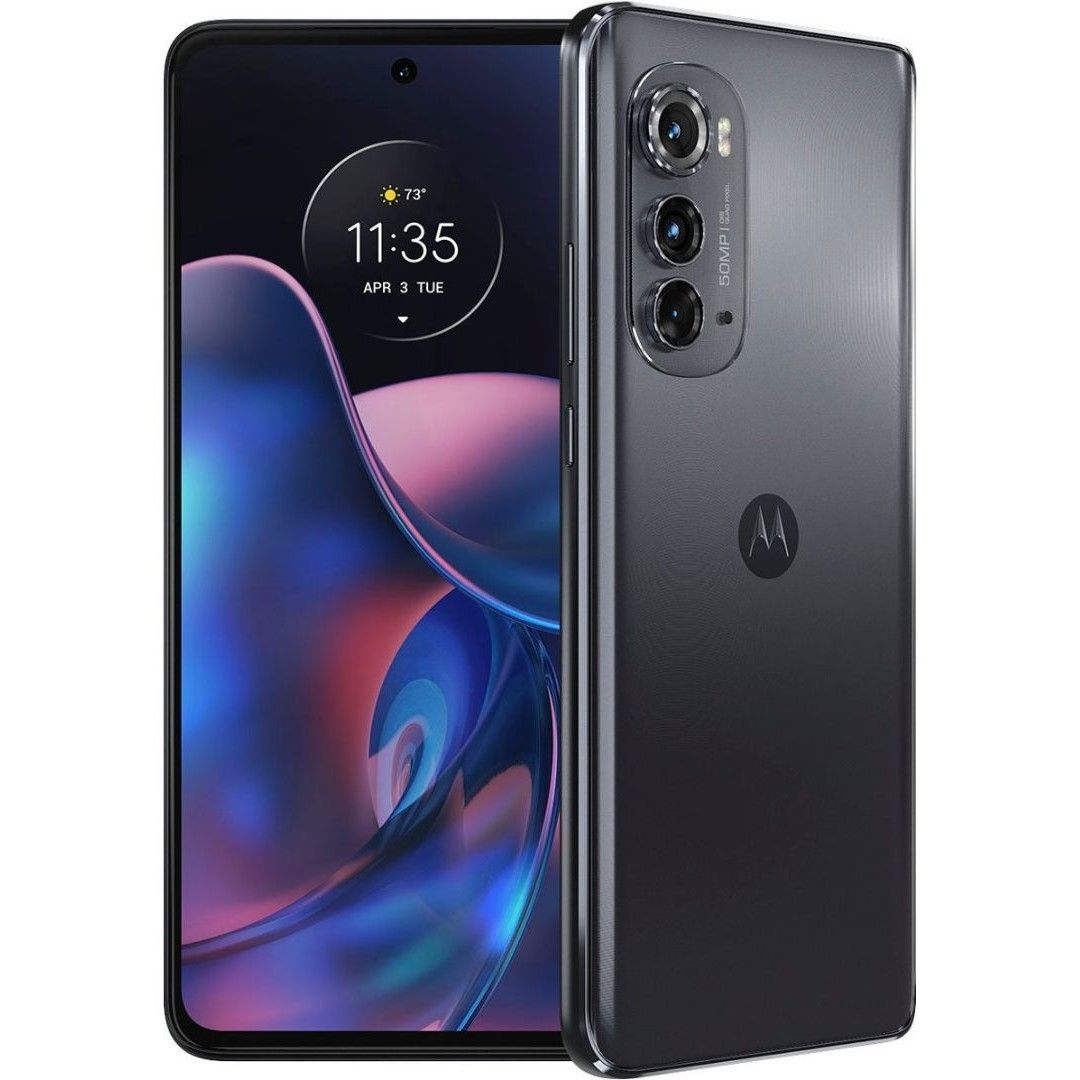 Motorola Moto Edge (2022)

Best value
Look for it on sale
$250 $600 Save
$350
The Moto Edge (2022) isn't nearly as impressive as 2023's Moto Edge+, but if you can find it on sale, it's a solid alternative to the company G-series lineup. It's one of the lightest phones we've used in years, and the MediaTek Dimensity 1050 packs a solid amount of power while running efficiently. The camera quality could be better, but for as low as $250 on sale, who can complain?
Pros
Ultra light design makes it easy to ignore in your pocket
Big, fast display
Constantly on sale for hundreds off MSRP
Cons
No real IP-rating for water resistance
Poor software support
Say it with me… mediocre cameras
Motorola's been rocking its 2023 lineup, but its devices from last year might be worth a look too. The 2022 edition of the Moto Edge — no Plus to be found — sports upper mid-range specs with a matching price, and the end result is a solid (if boring) device that can be found for hundreds of dollars less than its MSRP on sale.
One of the best things about this phone is its size. While it's certainly as large as most phones you'll find on the market today, it weighs in at a fraction of what you'll see from Samsung or Apple flagships. That makes a real difference in your pocket — it's even possible to forget you have it. The 6.6″ FHD OLED display is good enough, and the MediaTek Dimensity 1050 is capable of powering the vast majority of modern experiences.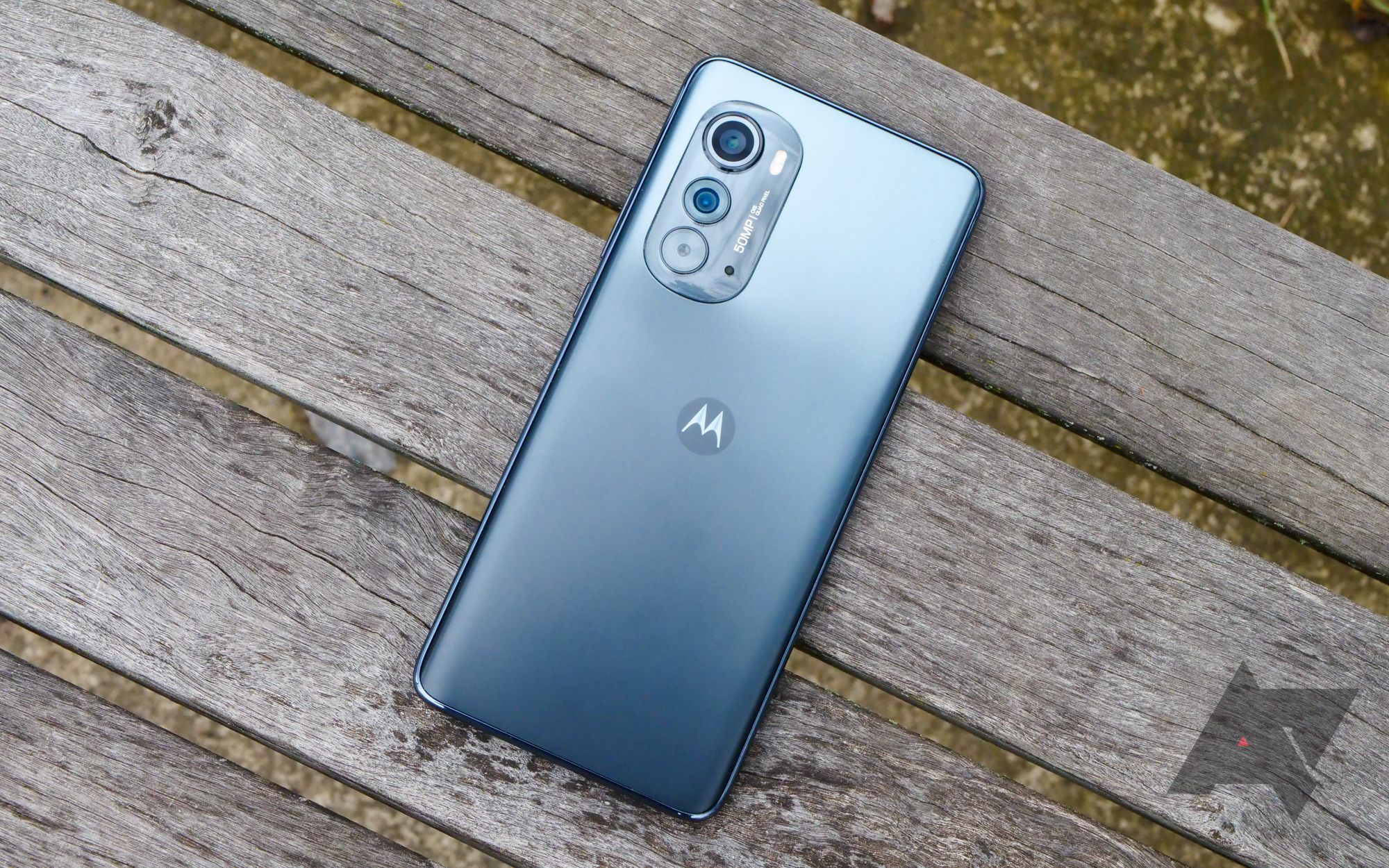 But really, with Motorola's 2023 lineup shining so much brighter, you should only aim to buy this phone if you buy it on sale. Its $600 MSRP is pretty expensive, but if you keep a watchful eye out, you can spot this phone for as cheap as $250. That's a pretty incredible deal, and so long as you don't need a killer camera, could even make it a better buy than the Pixel 6a.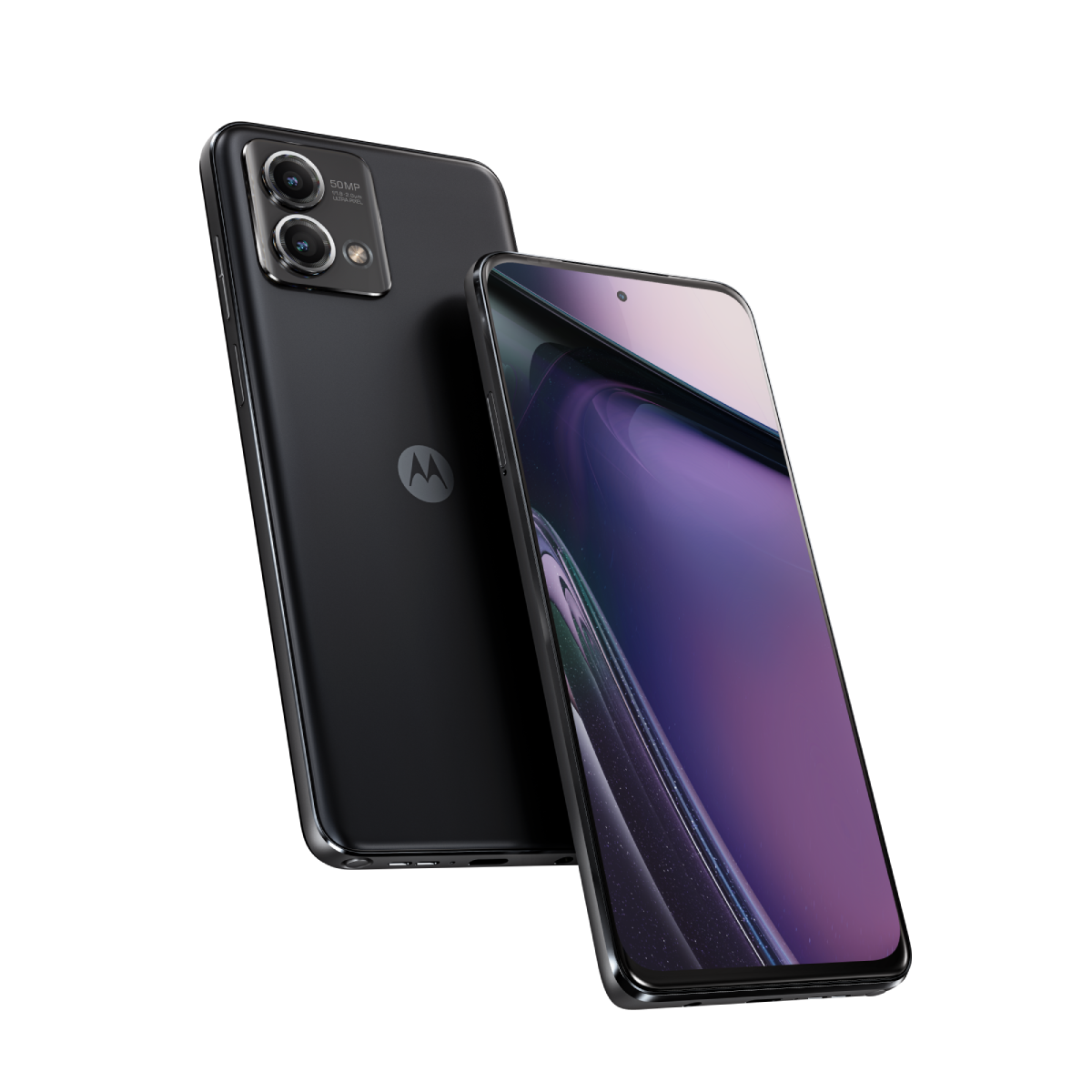 Moto G Stylus 5G (2023)

Best with a stylus
$300 $400 Save
$100
The Moto G Stylus 5G is Motorola's more powerful stylus-equipped smartphone for this year, and it's well worth your time if the S23 Ultra is out of your budget. At $400, performance is just good enough for us to solidly recommend the phone, but with sales already happening post-launch for as much as $100 off, waiting for a deal could make this the G-series entry to beat in 2023.
Pros
A cheap 5G entry with a stylus
Big 120Hz display
Long-lasting battery life
Cons
Don't expect 120Hz while gaming
MSRP is a little expensive compared to the competition
Camera can't compete with Google or Samsung's budget devices
Motorola has released two Moto G Stylus devices this year, but only one can claim to be 5G-ready. That's the Moto G Stylus 5G, a competent mid-range smartphone that manages to get the basics right, all while delivering a pen for $800 less than Samsung's Galaxy S23 Ultra. And while the 6.6″ FHD+ screen here might not measure up to the beastly panel on Samsung's phablet, it's more than large enough for jotting down notes.
Comparing the two phones might seem ridiculous, but if all you care about is a stylus with your phone — and you're comfortable with saving as much cash along the way as possible — it's tough to compete with the Moto G Stylus 5G. The Snapdragon 6 Gen 1 SoC powering it is just powerful enough to handle everyday tasks along with some light gaming, though you'll be unlikely to make the most of that 120Hz display (talk about overkill).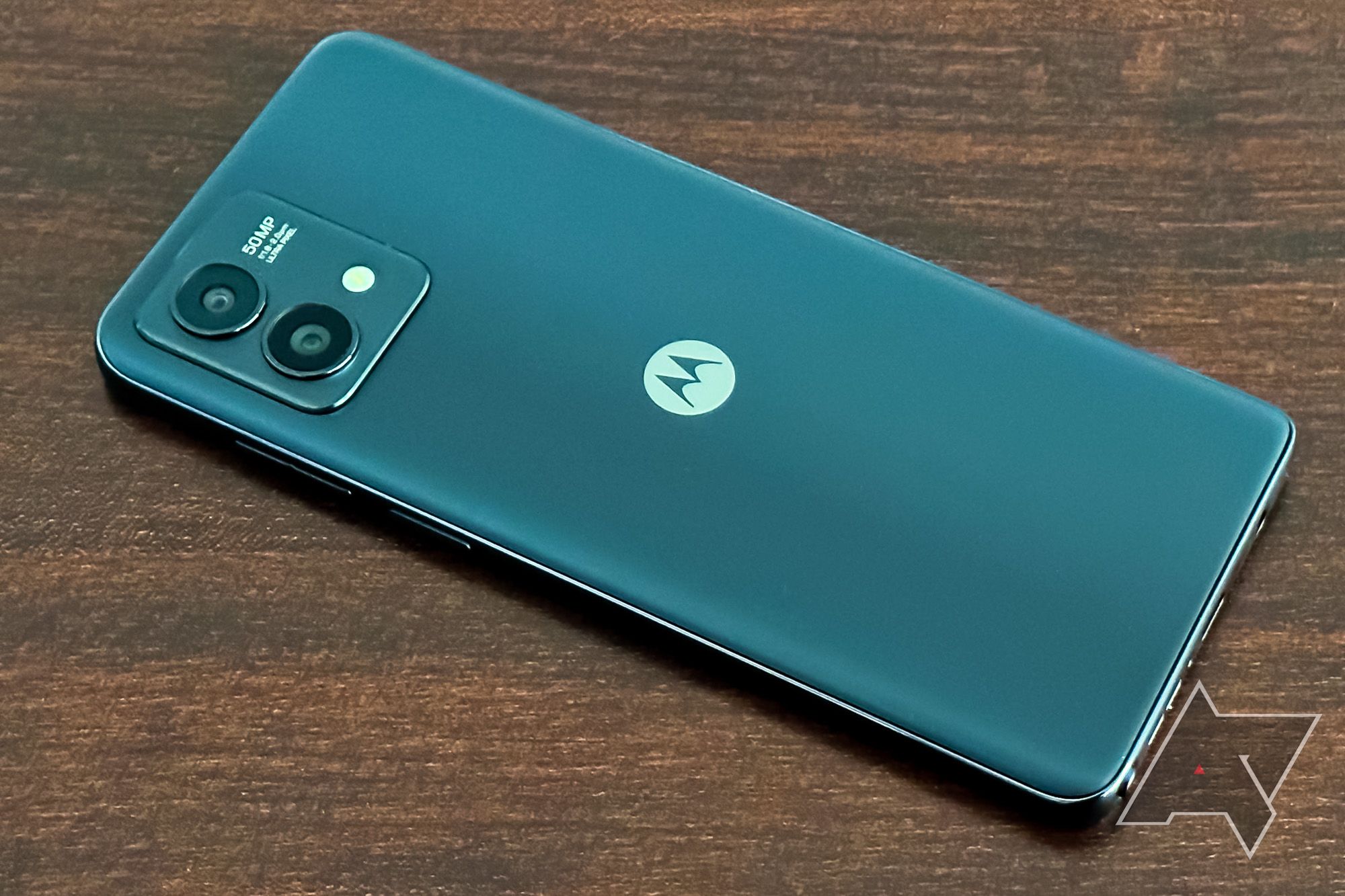 Unsurprisingly, the cameras here are pretty lackluster, and the $400 MSRP feels a little steep compared to the overall package. But this is a budget Motorola phone, which means you'll frequently find it discounted, even just a couple of months after launch. We've already seen the device drop to $300, a much easier price to justify if you're looking for a budget smartphone.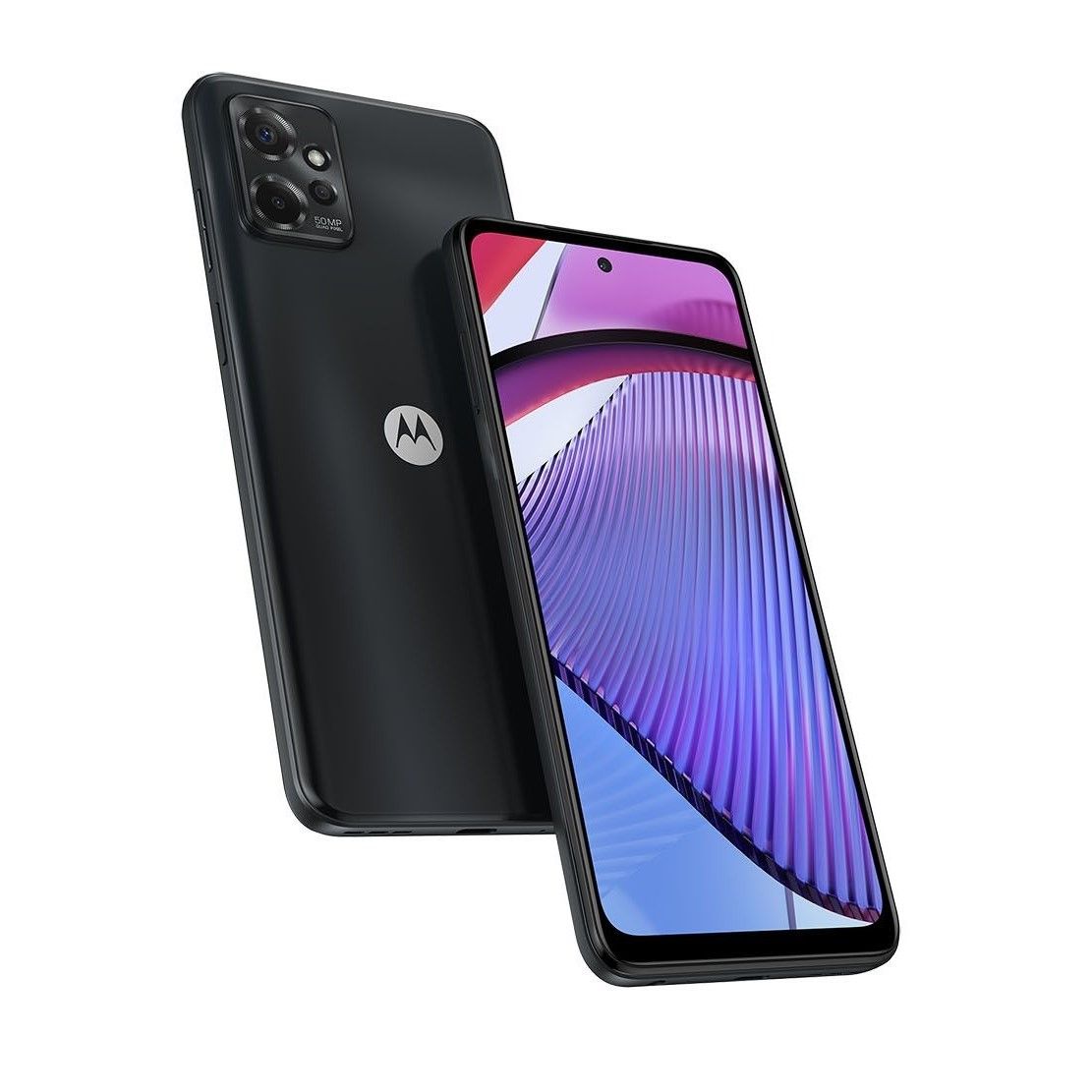 Moto G Power (2023)

Cheapest pick
$250 $300 Save
$50
The Moto G Power might not stand up to the best of Motorola's flagship smartphones, but if you're after a budget experience, you could do worse. With a massive battery and a power-sipping SoC, this phone lasts for at least two days on a charge — if not more. Just keep your expectations realistic on that 120Hz display.
Pros
If you need a cheap Motorola phone, this is the one to beat
Big battery
Adequate performance
Cons
Slow charging speeds for such a large battery
The camera is as disappointing as you'd expect
Don't expect many software upgrades
The Moto G Power 5G is one of Motorola's cheapest 5G smartphones, which helps it justify a space on this list. While some of its devices — including the 2022 Moto Edge and the Moto G Stylus 5G — have fallen to or below this same $300 price point, it helps to see a constant affordable phone available on this list. The Moto G Power is also a great option for anyone looking for a device with long-lasting battery life, though the slow charging speeds may turn off some buyers.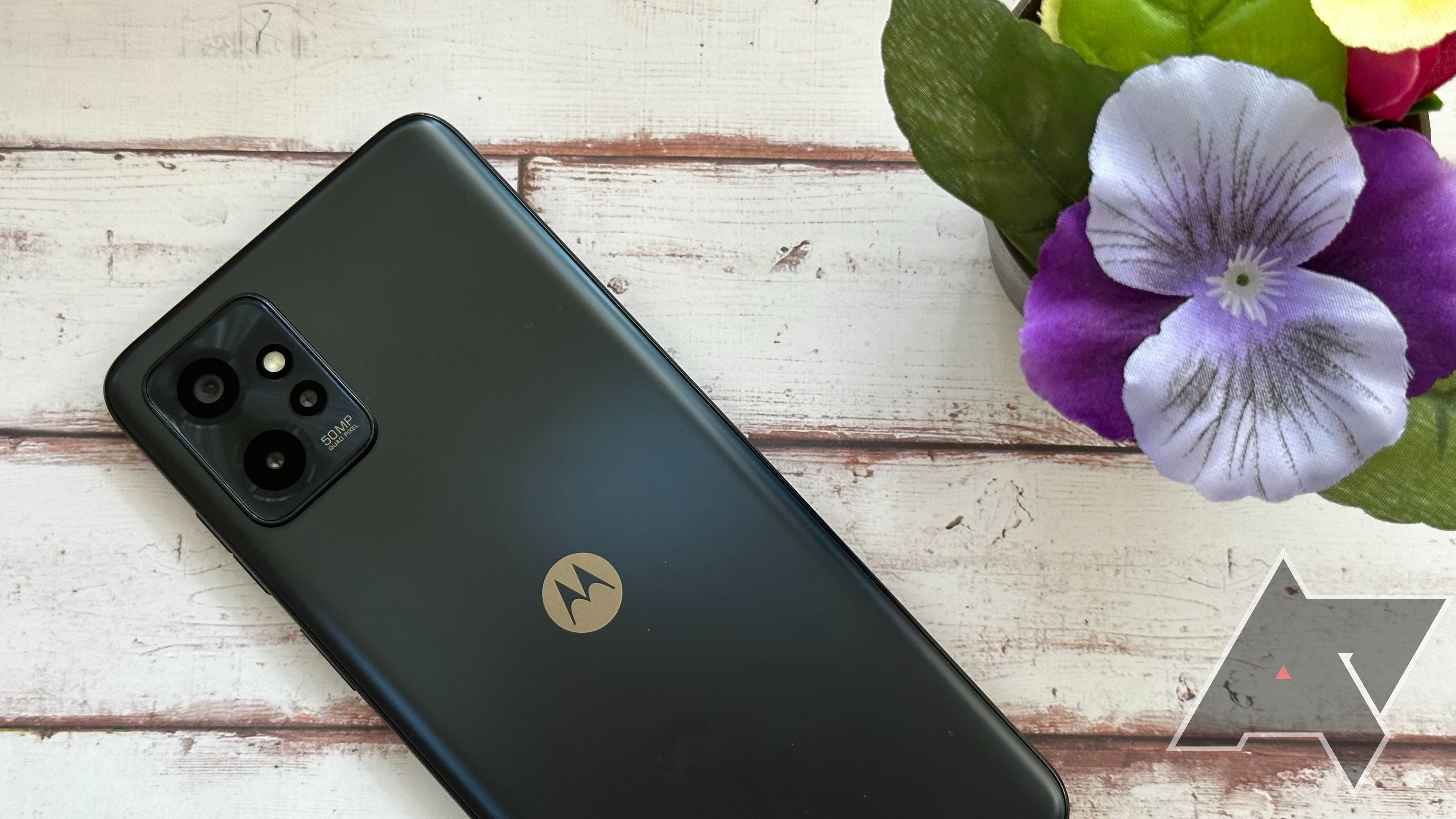 As with most of Motorola's budget phones, you'll find many of the same shortcomings here. Upgrades remain a big problem for the company's G-series devices, missing the newly-improved policies implemented on those 2023 flagships. And, of course, the camera here is functional at best; don't expect much out of these sensors once the sun sets. Still, for $300 — or less on sale — the G Power is a solid option, only diminished by devices like the Pixel 6a. If you're looking for a cheap Android phone, you could do a lot worse.
A Motorola phone for every budget

One of the best things about Motorola is the flexibility of its lineup. There truly is a device for every price point through the company, though you'll want to know what you're getting if you're looking at cheaper options. The world of budget Motorola phones is vast, with new models often arriving every couple of months. The company isn't always great about supporting these devices, which makes its flagship phones a little more appealing.
The ThinkPhone, Moto Edge+, and Razr+ all fall under its latest upgrade policy and offer surprisingly excellent value compared to the competition. Whether you're after a standard slab, a compact foldable, or a business-focused handset, there's something for you with Moto's current 2023 lineup.