All Chromebooks can have some fun with Android games, but the absolute best Chromebooks for gaming open up many more possibilities. Triple-A titles from cloud streaming services like NVIDIA's GeForce Now and Microsoft's Xbox Cloud Gaming are an option, and even more intense options from Valve's behemoth Steam platform, which is in beta for ChromeOS, can be played. All those games require plenty of horsepower to meet performance demands. The good news is that most of the big Chromebook brands, including Acer, Asus, Lenovo, and HP, are stepping up to the challenge. We've handpicked these awesome gaming machines to ensure you get the right hardware for the job, whether you're streaming games or playing them locally.
Our picks for the top gaming Chromebooks in 2023

Acer Chromebook 516 GE

Editor's choice
The right stuff for most people
Acer's Chromebook 516 GE is built from the ground up for gaming. Enjoy a 120Hz display, modern Intel Core performance, an RGB keyboard, and more with support for cloud gaming services and Steam.
Pros
16-inch display with QHD+ resolution, 120Hz refresh rate
12th Gen Intel Core P-series CPUs
Stomping audio from four speakers
RGB keyboard
Cons
No Thunderbolt 4 ports
No touch display
Acer's Chromebook 516 GE is one of the first of its kind, offering up a platform designed specifically to handle cloud streaming and local gaming. Beyond gaming, it's also a top pick when it comes to the overall best Acer Chromebooks thanks to its high-end build quality, gorgeous display, and speedy processor. The most common configuration available now includes a 12th-gen Intel Core i5-1240P CPU with integrated Intel Iris Xe graphics. Acer does list a Core i7 option, though it seems to be much harder to find at this time. The 516 GE is most widely available with 8GB of LPDDR4x RAM. Amazon currently offers portable SSDs at up to a 2TB capacity, though this likely isn't necessary unless you're going all-in on local Steam gaming.
The laptop has four speakers with DTS Audio and a smart amp to boost the sound; two of them fire up from the keyboard while the other two point down from the base. The keyboard has customizable RGB lighting and its anti-ghosting properties help with frantic gameplay. Even if you are enjoying fast games, the huge 16-inch display with a 120Hz refresh rate will be able to keep up. Everything will look smooth, and the 2560×1600 resolution with 100% sRGB color really doesn't get much better.
This Chromebook is ready to take on game streaming thanks to a 2.5Gbps Ethernet port for a blistering wired connection and Wi-Fi 6E for a reliable wireless signal. It's also one of the models explicitly supported by the Steam for ChromeOS beta. If you're looking for a well-rounded Chromebook with cloud and local gaming at the forefront of its priorities, this is a great place to start.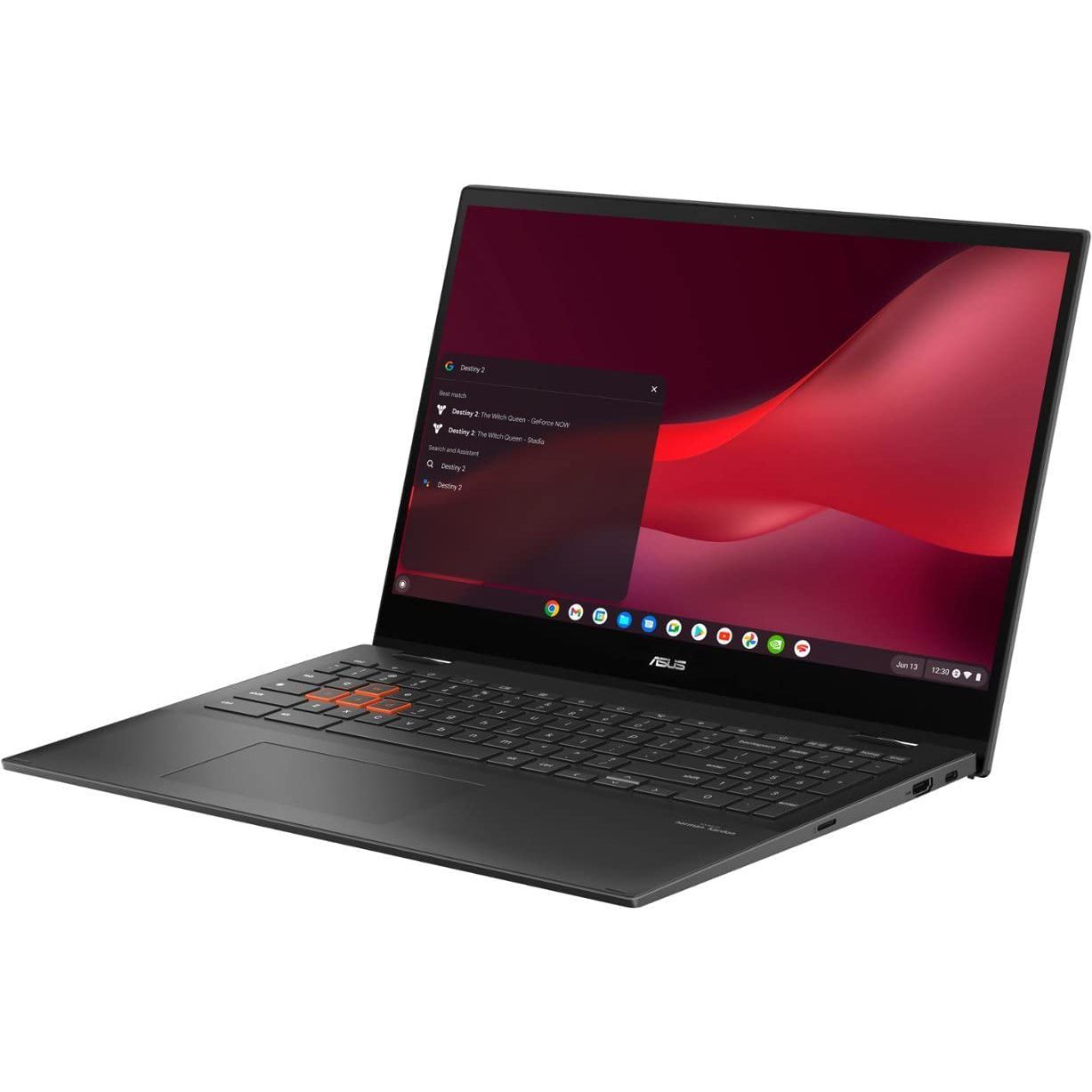 Asus Chromebook Vibe CX55 Flip

Premium pick
Gaming convertible with many hardware options
Want to stick with a convertible design while gaming? The Asus Chromebook Vibe CX55 Flip brings it with 11th Gen Intel Core CPUs, an FHD touch display, and an overall sleek design.
Pros
15.6-inch touch display with 144Hz refresh rate
Up to an 11th Gen Intel Core i7-1165G7 CPU
LPDDR4x RAM and M.2 PCIe NVMe SSD
Sleek convertible design
Cons
No customizable RGB
No Thunderbolt 4
Screen could be brighter
The Asus Chromebook Vibe CX55 Flip is a gorgeous convertible laptop that will excel at cloud gaming and it's also on the Steam beta compatibility list. Its 11th-gen Intel Core CPUs aren't as quick as the newer 12th-gen chips found in some other options here, but they'll still deliver a decent local gaming experience. Just be sure to splurge for a Core i5 or Core i7 chip with Intel Iris Xe integrated graphics if you're looking to enjoy some local Steam titles. The CPUs are joined by up to 16GB of LPDDR4x RAM and up to 512GB of storage.
The 360° convertible hinges hold a 15.6-inch touch display with 1920×1080 resolution. It has a 16:9 aspect ratio, up to 250 nits brightness, and slim bezels for a modern look. The best part? It's got a 144Hz refresh rate for a super-smooth gaming experience. The keyboard is comfortable for typing or gaming with a minimal 1.4mm of travel and its anti-ghosting properties give you an accurate input. It doesn't have customizable RGB lighting, but it does have a backlight and highlighted WASD keys.
A lack of a native Ethernet port means you'll mostly rely on Wi-Fi 6, but you can always add an Ethernet adapter to connect via USB-C. This is a sleek and versatile laptop with plenty of different performance levels available, giving you plenty of opportunity to get what you need to have a bit of fun from one of the best Asus Chromebooks around.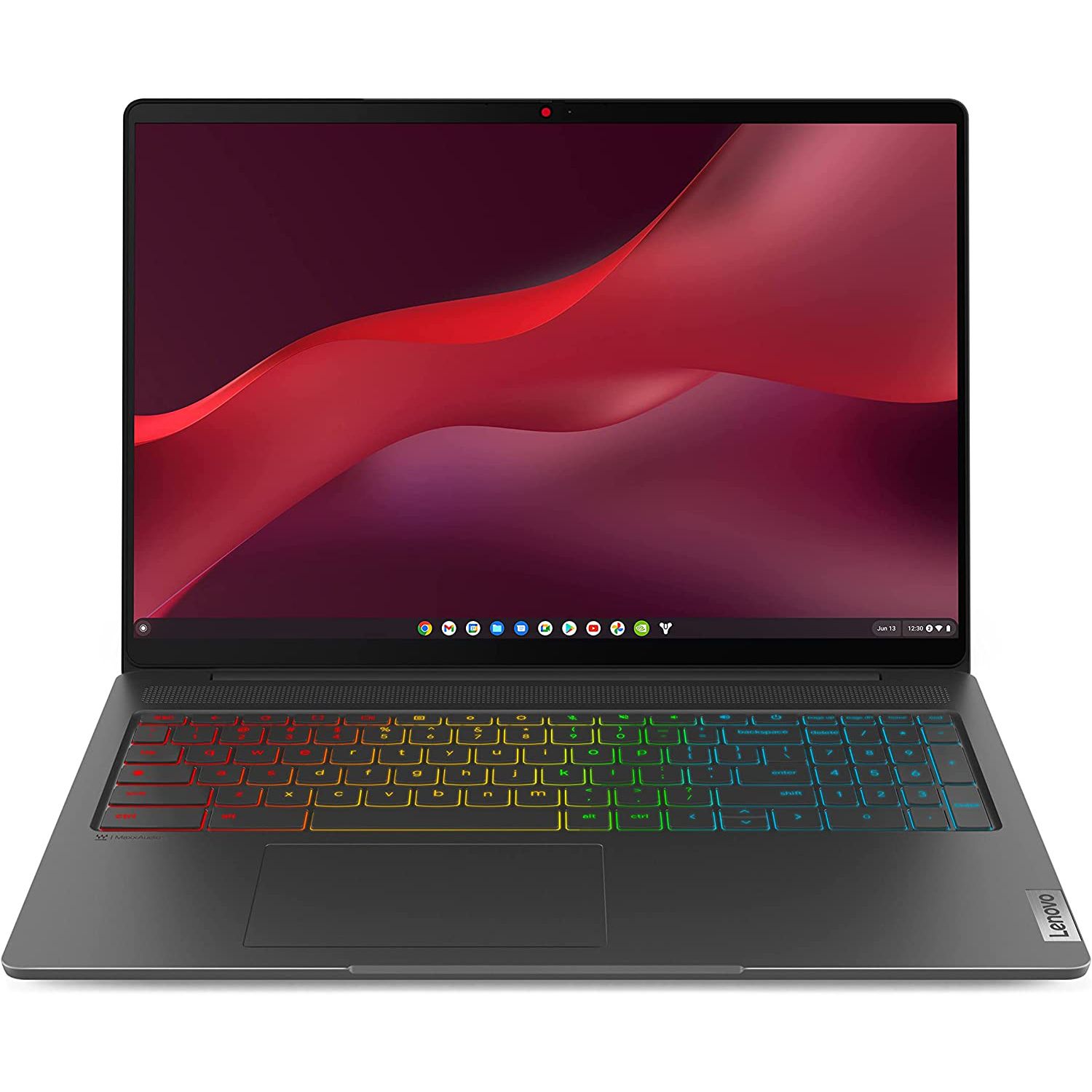 Lenovo IdeaPad Gaming Chromebook (16″)

Best value
A ton of laptop for an attractive price
Lenovo's IdeaPad Gaming Chromebook seems like it should cost more than it does. It has a 16-inch QHD+ display with 120Hz refresh rate, 12th Gen Intel Core U-series CPUs, PCIe 4.0 SSD, quad speakers, 1080p webcam, and a sizable 71Wh battery to keep you gaming longer.
Pros
16-inch QHD+ display with 120Hz refresh rate
Four-zone RGB keyboard
12th Gen Intel Core U-series CPUs
1080p camera, quad speakers
Cons
No Thunderbolt 4 or Ethernet
Intel U-series not as powerful as P-series CPUs
No touch display
Lenovo's IdeaPad lineup has always been about maximizing value and this gaming Chromebook is no different. It costs more than our other top picks in some cases, yet it has a high-end feature set that should appeal to many people. The huge 16-inch display has a crisp 2560×1600 resolution with a 120Hz refresh rate and is rated for up to 350 nits of brightness. It also has four speakers, the webcam has a 1080p resolution and privacy shutter, and Wi-Fi 6E is available for a speedy wireless connection while streaming games. There's no native LAN port, but you can always use an adapter with one of the USB-C ports.
If you're looking to try out some Steam games, it's recommended that you stick with a setup featuring a Core i5 or Core i7 CPU. The U-series chips seen on the IdeaPad aren't as powerful as the P-series chips in something like the Acer Chromebook 516 GE, but you can still get respectable gaming performance. It's all powered by a huge 71Wh battery.
The keyboard is on point with four-zone customizable RGB lighting and anti-ghosting properties. Its 1.5mm key travel also makes for a comfortable day of typing. If you're looking for a whole lot of laptop that can easily handle cloud gaming and local Steam gaming, you can get a great one in the Lenovo IdeaPad Gaming Chromebook (16″) for a great price.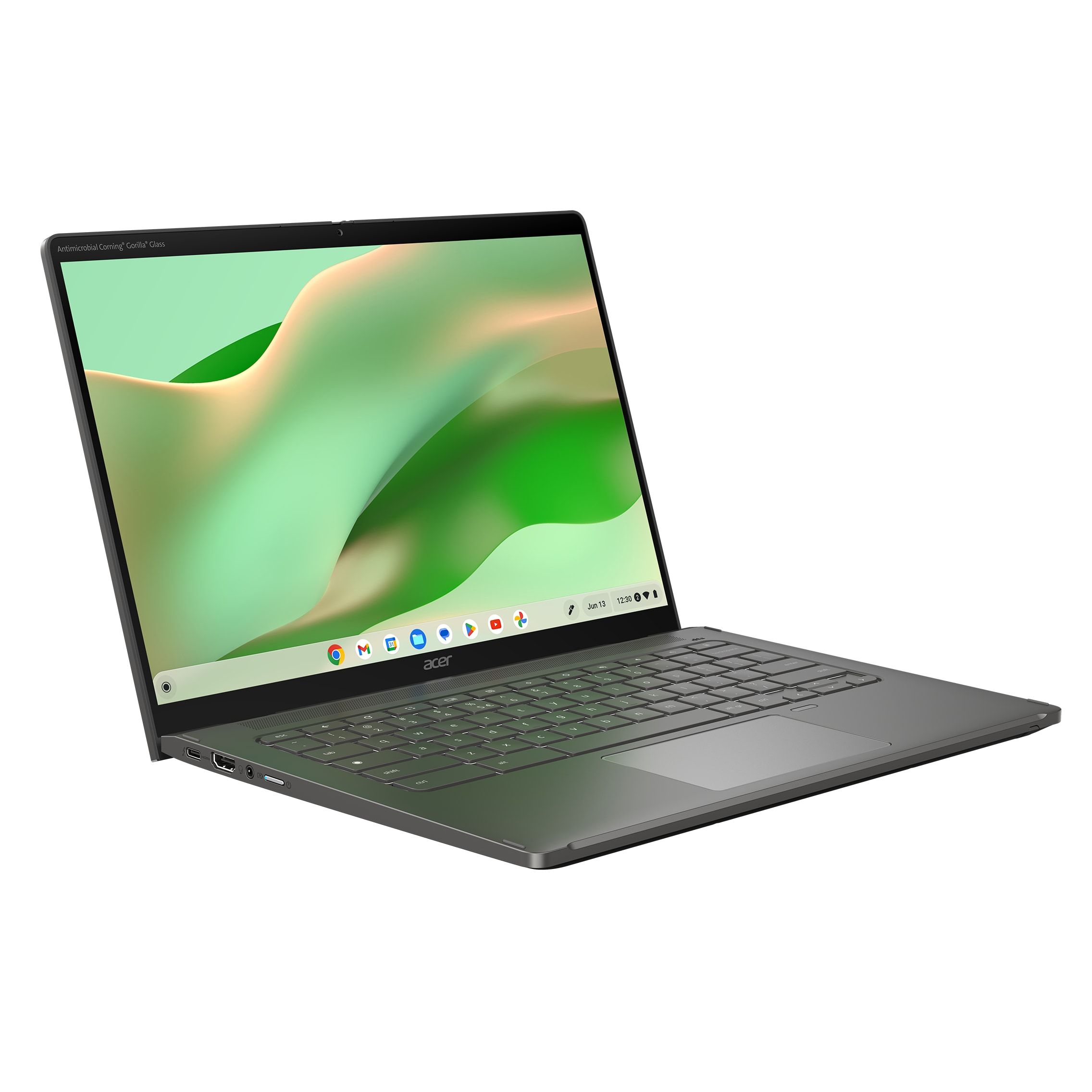 Source: Acer
Acer Chromebook Spin 714 (2023)

Best for work and play
Great for pros and power users
$540 $700 Save
$160
Acer's refreshed Spin 714 for 2023 brings Intel's 13th Gen Core CPUs, a new 2K webcam with privacy shutter, and the same durable and versatile build we love. It's a great choice if you're looking to split time between work and gaming.
Pros
13th Gen Intel Core i5 CPU
2K webcam with privacy shutter
Durable and versatile convertible build
14-inch touch display with FHD+ resolution
Cons
Relatively expensive
No more built-in stylus
No RGB lighting
The new Acer Chromebook Spin 714 refreshed for 2023 is one of our top picks when it comes to the overall best Chromebooks on the market today. This is all thanks to its sleek convertible design, 14-inch touch display, webcam with 2K resolution and privacy shutter, Thunderbolt 4 ports, Wi-Fi 6E connectivity for smooth cloud gaming, and strong battery life. While it's an excellent all-around option for power users and pros, it can also double as a gaming machine thanks to its 13th Gen Intel Core i5-1335U CPU with Intel Iris Xe integrated graphics and Steam support.
Games look great on the 14-inch display and its FHD+ resolution option, and the convertible design means you can flip it around for a pure Android gaming experience. Its Intel Core U-series CPUs put up a strong fight, though you may want to consider a laptop with P-series CPUs if you plan on mostly gaming locally with Steam. Otherwise, you can enjoy cloud gaming to your heart's content. This Chromebook can excel as a partner in your work life, but its gaming capabilities will keep you in front of the display when the day's done.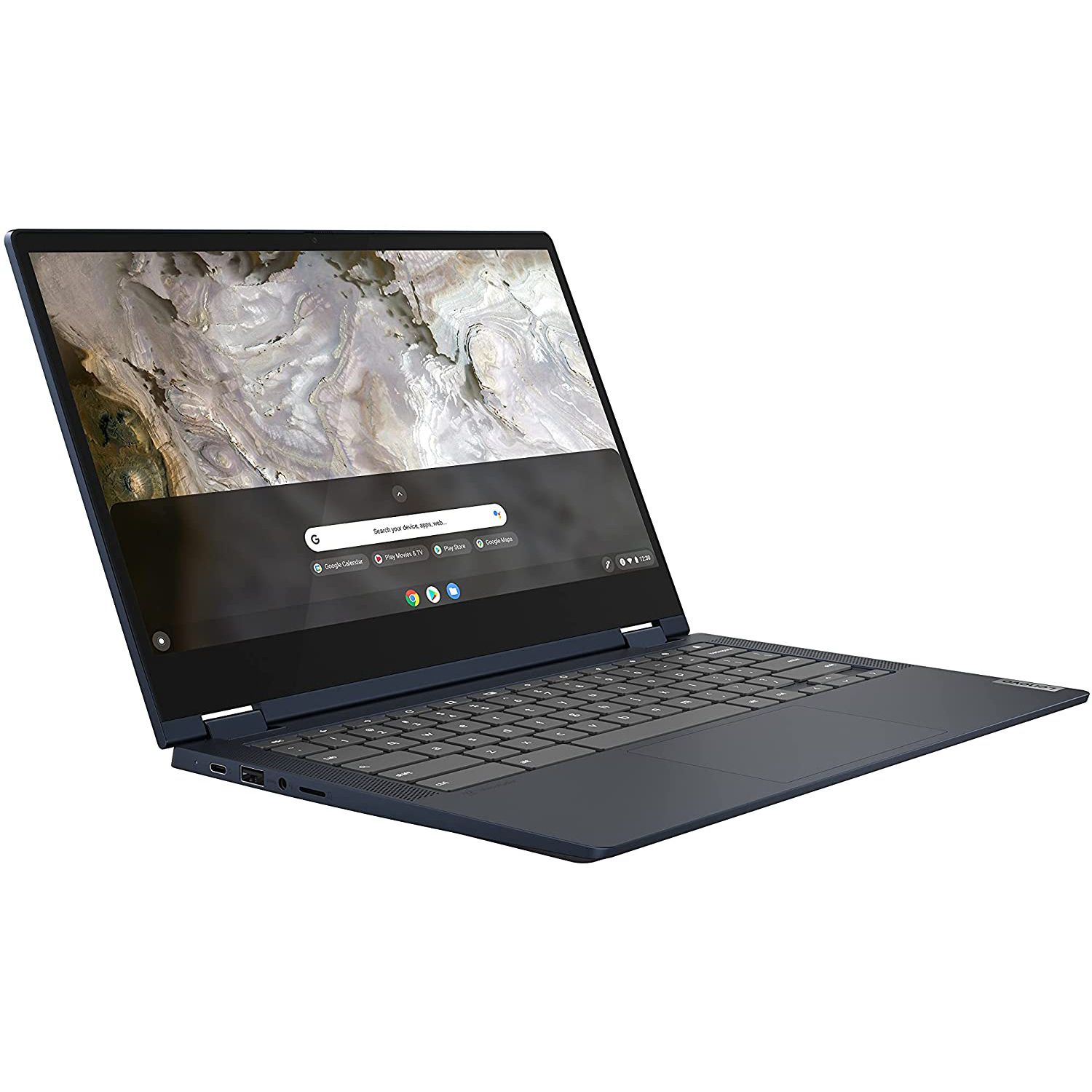 Lenovo Chromebook Flex 5i

Affordable multipurpose pick
Low-cost laptop for cloud gaming
$398 $430 Save
$32
Lenovo's 13-inch Chromebook Flex 5i is a favorite thanks to its affordable price and well-rounded features. Its performance hardware won't absolutely crush games, especially if you're looking at local Steam titles, but it can easily handle cloud gaming on the cheap.
Pros
Top-firing speakers, comfortable keyboard
1080p touch display
Good battery life
Wi-Fi 6
Cons
Best suited for cloud gaming
Getting harder to find as it ages
eMMC storage in some models is slow
When we reviewed the 13-inch Lenovo Flex 5i Chromebook, we noted that "it even doubles up as a decent way to consume content and play mobile games." This remains true today and it's now as affordable as ever, barring any major sales events since its release. You can reliably find this Chromebook for around $400, making it the most affordable option on the list. Its 11th-gen Intel Core i3-1115G4 CPU and 8GB of RAM will technically work for local Steam gaming, though you'll have a much better time with cloud gaming on this setup.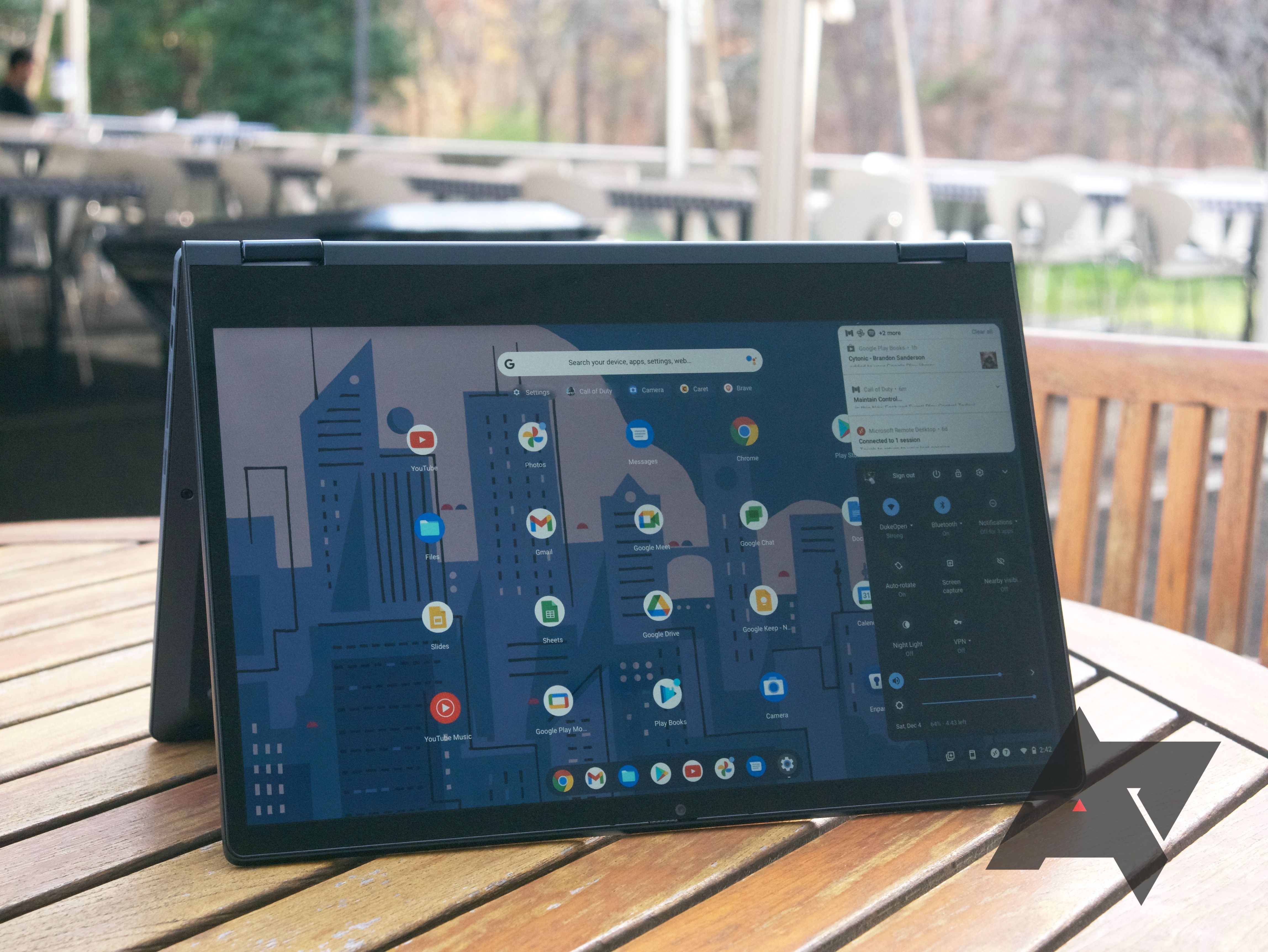 Lenovo Chromebook Flex 5i
The 13.3-inch display has a crisp 1080p resolution and is touch-enabled to go along with the convertible design. It has top-firing speakers for unmuffled sound, its Wi-Fi 6 radios offer a reliable wireless tether for streaming, and the USB-C ports can be used for a wired internet connection (with the right adapter). This laptop won't absolutely blow you away with its speed and display quality, but it remains a top option for those who need a quality Chromebook for work and play without overspending.
Note that there is also a 14-inch Flex 5i released in 2023 with 13th Gen Intel Core i5-1335U CPU, 16GB of RAM, and 512GB M.2 PCIe NVMe SSD. It is significantly more expensive at $800 and is currently only available for Costco members. Unless you really want to set yourself up for years to come and have deeper pockets, the 13-inch Flex 5i from 2021 should remain a solid choice.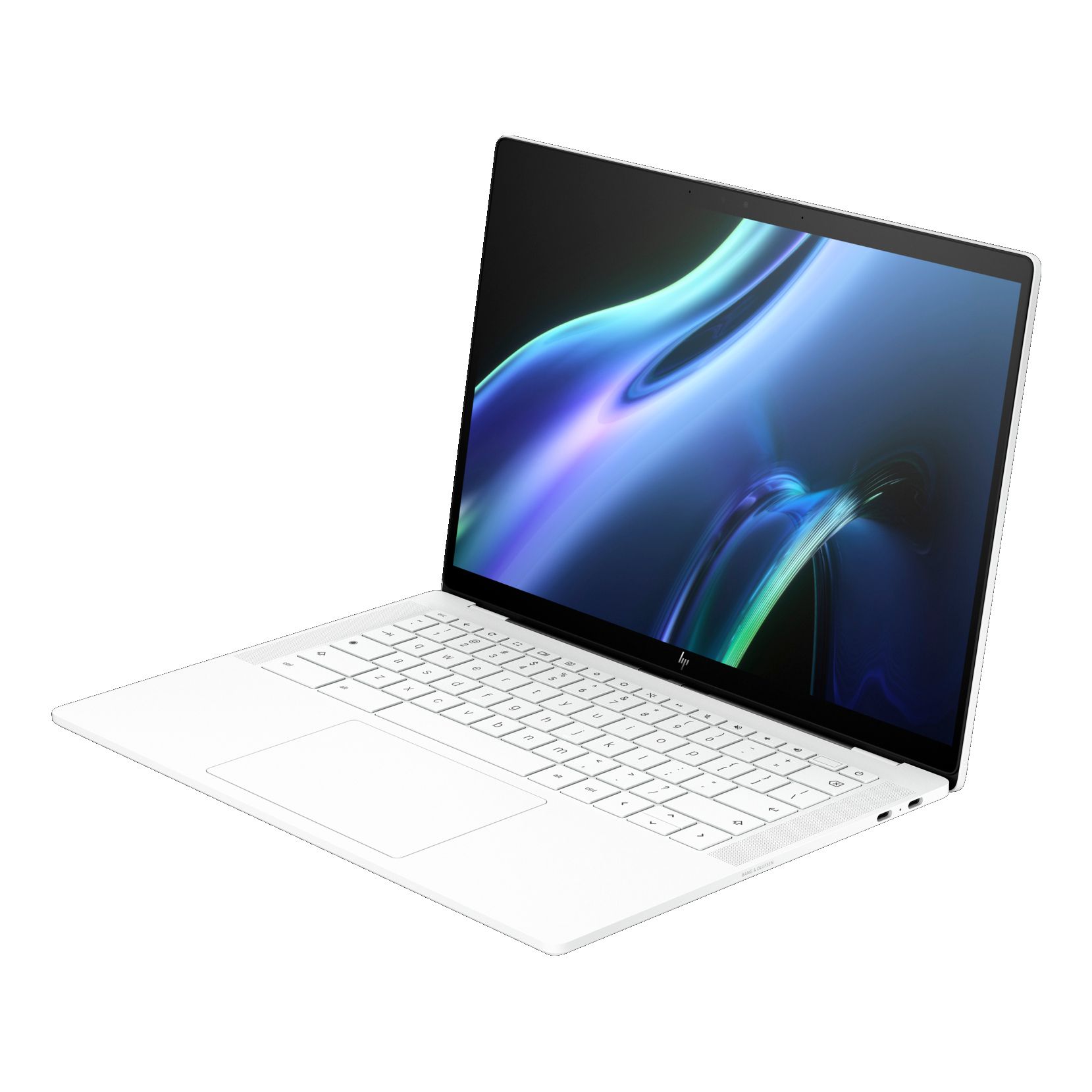 HP Dragonfly Pro Chromebook

Best for deep pockets
Everything and more
Looking for a gaming Chromebook disguised as a business laptop? HP's Dragonfly Pro just about has it all, including a gorgeous 14-inch QHD+ display and RGB keyboard, but it will cost you a pretty penny.
Pros
Plenty of ports with Thunderbolt 4
Outstanding 14-inch QHD+ display
12th Gen Intel Core U-series CPUs
Quad speakers
Cons
Very expensive
Battery life could be better
Not many configuration options
HP's 2023 Dragonfly Pro Chromebook is a successor to the Elite Dragonfly Chromebook, a business-focused convertible laptop released in 2022. However, unlike the older model that could rotate around 360 degrees, the new Dragonfly Pro is a clamshell notebook with a focus on blending work and play into one premium device. Our HP Dragonfly Pro Chromebook review noted that "the Dragonfly Pro's streamlined, understated looks shouldn't be mistaken for plainness or laziness on the part of HP's designers." Indeed, this is a sharp laptop that nails pretty much every aspect, from the 14-inch QHD+ display with 1,200 nits brightness and 100% sRGB down to the quad speaker setup and RGB keyboard. It can rightly sit among the best HP Chromebooks to buy.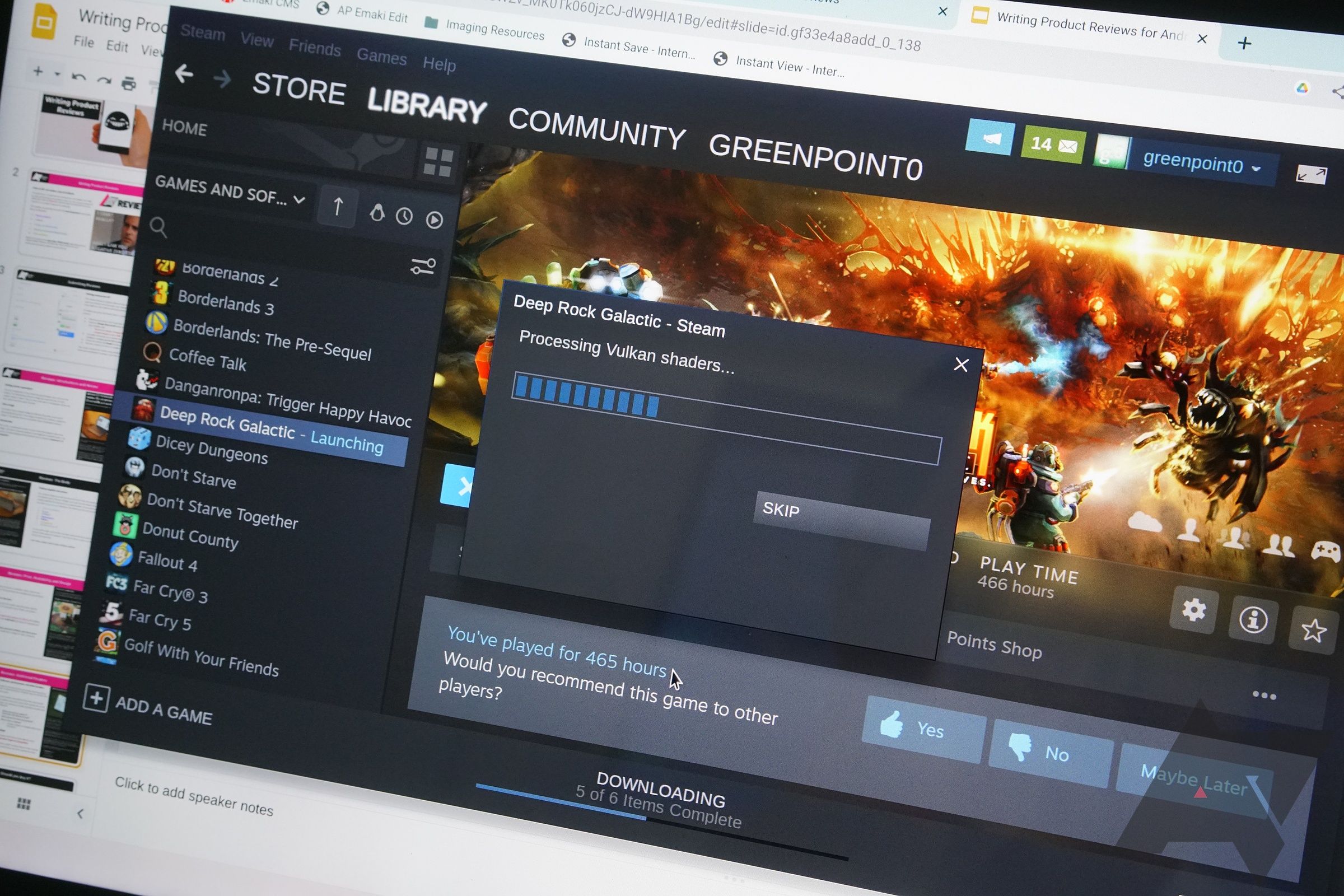 HP offers just one configuration, but it has the right stuff to handle cloud gaming and even some local Steam titles. It's powered by a 12th Gen Intel Core i5-1235U CPU with Intel Iris Xe integrated graphics, along with 16GB of LPDDR5 RAM and a 256GB PCIe NVMe SSD. The 8MP webcam offers better resolution than any others on this list, the large touchpad and keyboard are comfy and accommodating, and it even has four Thunderbolt 4 ports and Wi-Fi 6E. This is a pricey Chromebook, but it should be able to handle anything you throw its way. Grab it in ceramic white or sparkling black colors.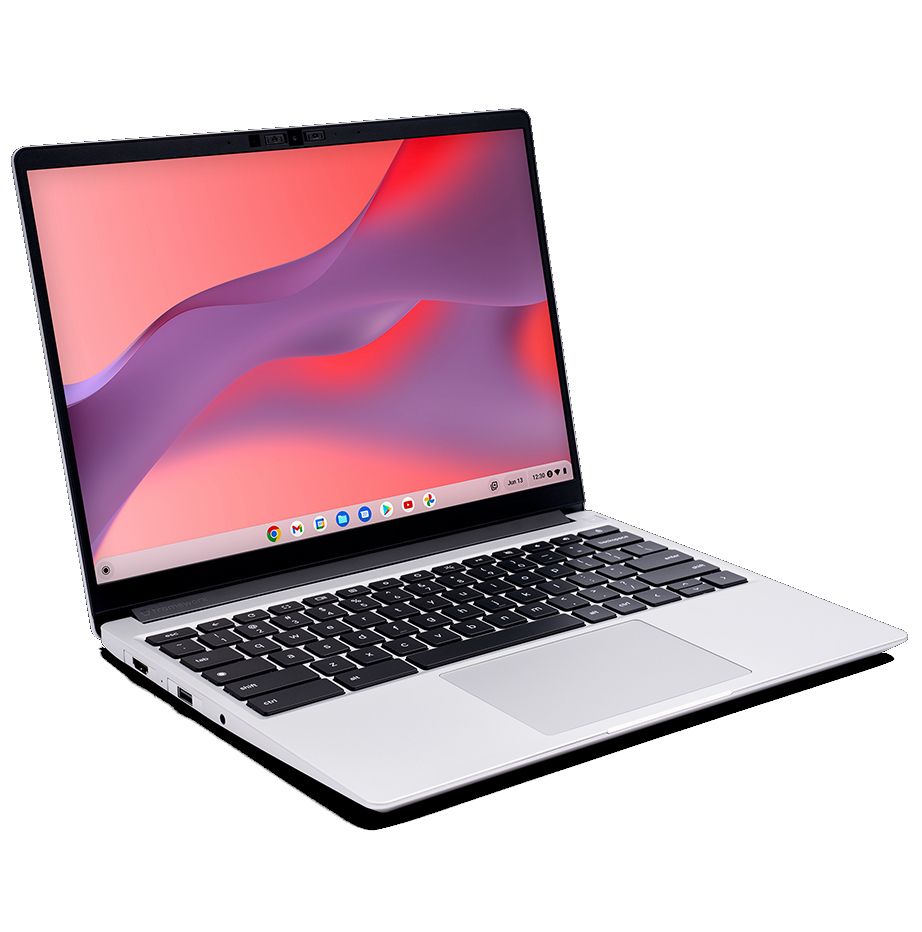 Framework Laptop Chromebook Edition

Most novel
Great for DIY users
Looking for a Chromebook that you can upgrade and reconfigure yourself? The Framework Laptop Chromebook Edition has all this and more, including the ability to handle cloud and local gaming.
Pros
12th Gen Intel Core P-series CPU
Up to 1TB of storage available
Can swap out ports as needed
Bright and colorful display
Cons
Quite expensive
Fans get loud
Buying a Chromebook generally means you're locked into a set of hardware that the manufacturer puts together, but that's not the case with the Framework Laptop Chromebook Edition. Its RAM and storage can be upgraded after purchase, you can outfit it with up to a 1TB SSD straight from the factory, and you can even customize the ports with the ability to swap them out down the road. In our Framework Laptop Chromebook Edition review, we mentioned that it's a perfect choice for enthusiasts and geeks who love playing around with their devices.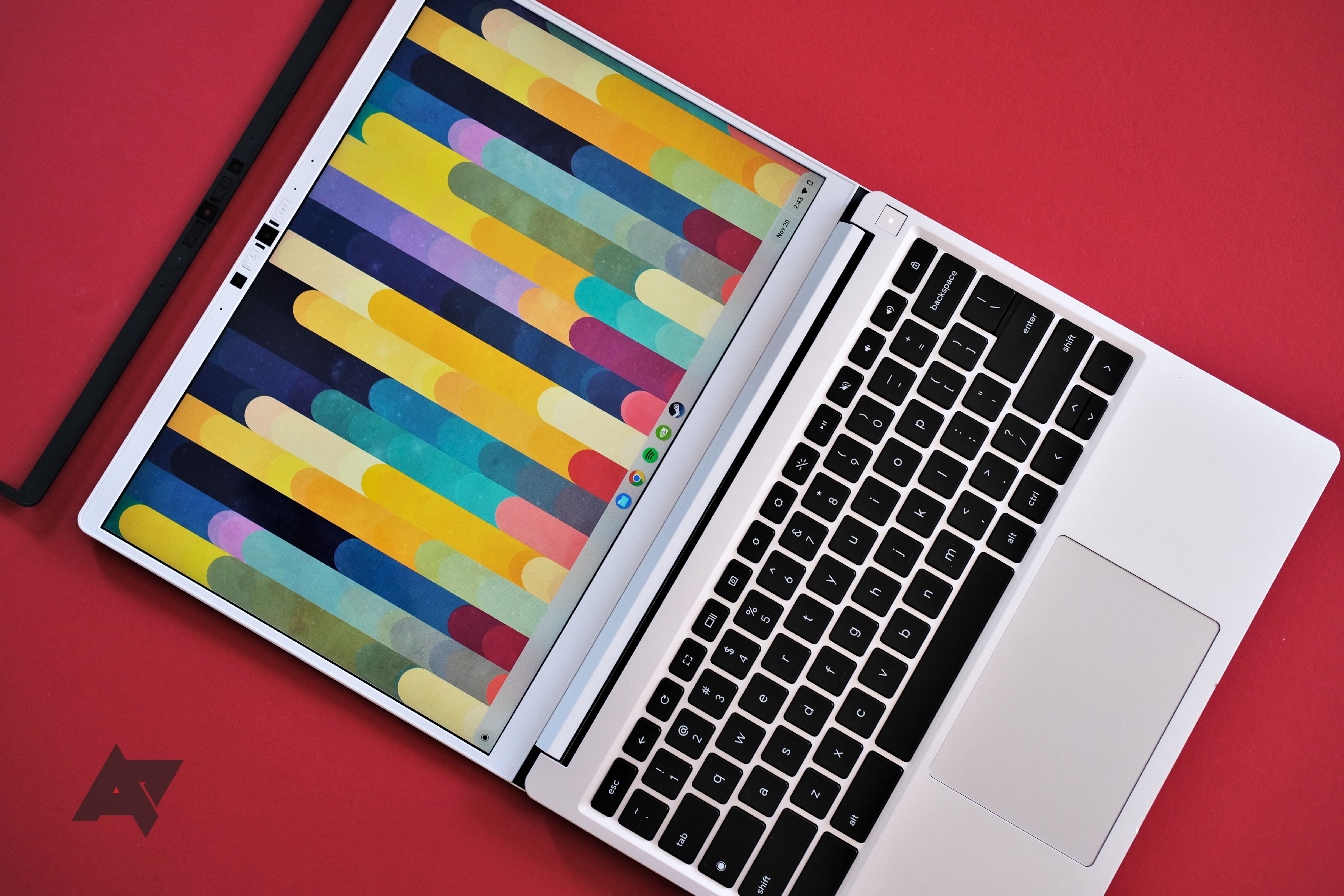 The laptop costs quite a bit more compared to many other options on this list, but it is definitely a unique product. The base model comes with a 12th-gen Intel Core i5-1240P CPU and integrated Intel Iris Xe graphics. It also has 8GB of DDR4 RAM that can be upgraded to 64GB, and a 256GB M.2 PCIe NVMe SSD. You can opt for an Ethernet port for cloud gaming, HDMI, or DisplayPort, depending on your external display, as well as USB-A, USB-C, and a microSD card reader. As for the display, the 13.5-inch screen has a boxy 3:2 aspect ratio, boosted 2256×1504 resolution, 400 nits brightness, and 100% sRGB color coverage.
Getting the best Chromebook for gaming

Chromebooks have come a long way since their introduction, and we're now getting into a period where quality gaming is a viable option. Pretty much any Chromebook can handle your standard Android game, but the ability to host a cloud gaming session or play games locally through Steam requires a certain level of performance and set of features.
No matter your choice of delivery method — whether it's popular streaming services like GeForce Now, Xbox Cloud Gaming, Amazon Luna, or local gaming through Steam — all the laptops collected above can handle a quality gaming experience. That means they're capable of a reliable and fast Wi-Fi connection (or, even better, they have an Ethernet port), enough RAM (8GB or more) and storage to support all the apps and games you could want, and, especially in the case of Steam gaming, enough CPU and integrated GPU performance to deliver a smooth experience. Of course, not every Steam game will run perfectly on a Chromebook, but the list of games that perform well continues to grow.
With all this in mind, the Acer Chromebook 516 GE is our top pick when it comes to gaming Chromebooks. It's designed specifically for gaming with a 16-inch QHD+ display with 120Hz refresh rate, options for speedy 12th-gen Intel Core P-series processors, loud and rich sound, and an RGB keyboard. Its native Ethernet port is a boon for online multiplayer sessions, and its fast M.2 PCIe NVMe SSD has plenty of space to store games locally. This is a great pick for most people, especially as prices level out.
And if you're looking to maximize value, Lenovo's 16-inch IdeaPad Gaming Chromebook should be a great choice. It shares many of the same features as the top Acer option, with a 16-inch QHD+ display and 120Hz refresh rate, quad speakers, and RGB keyboard, though its 12th Gen U-series CPUs won't quite match the P-series chips. Nevertheless, it's available at a great price that gets better during Lenovo's frequent sales events.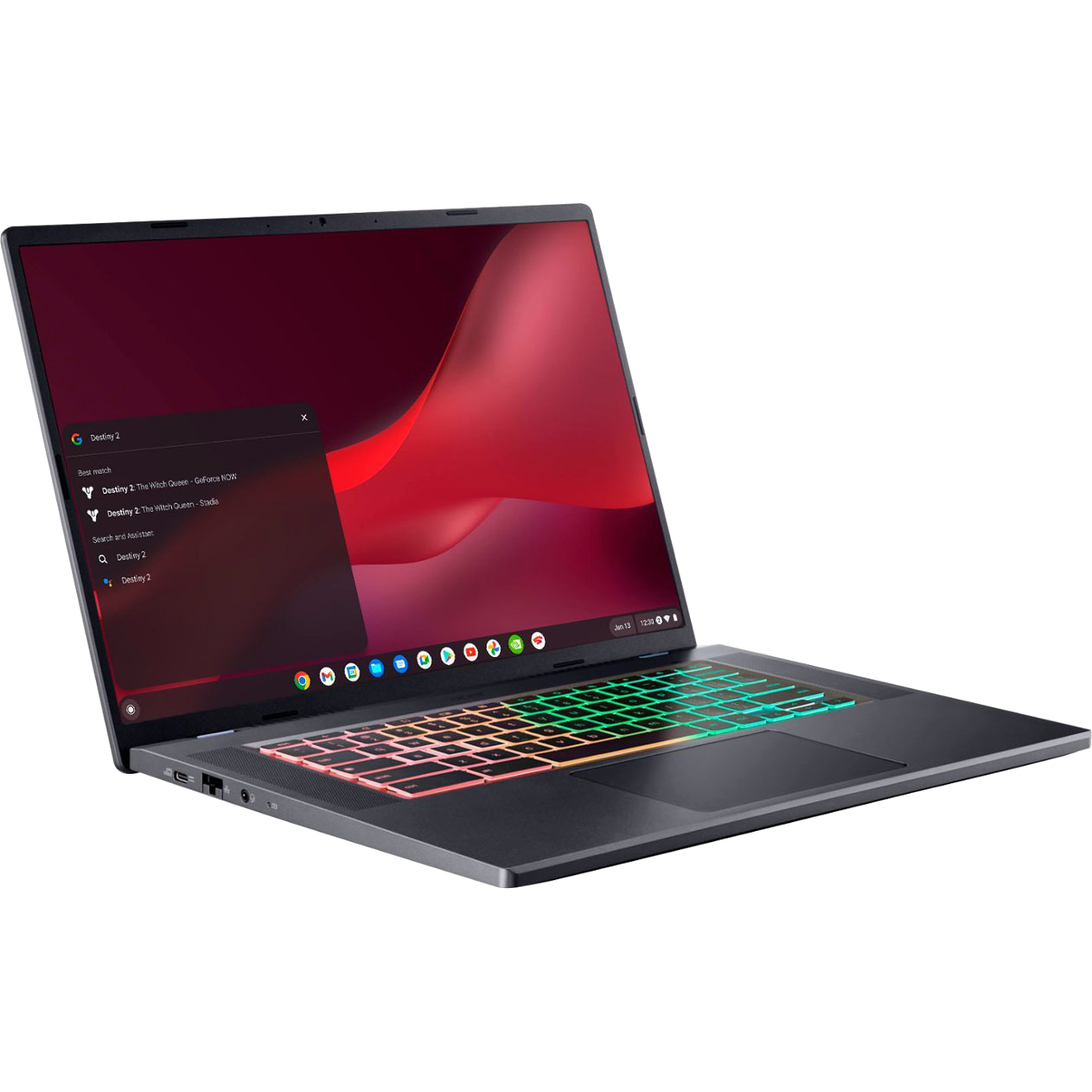 Acer Chromebook 516 GE

Editor's choice
The right stuff for most people
Acer's Chromebook 516 GE is built for gamers, and it will handle cloud or local gaming thanks to the right mix of performance hardware, high-res display, and stylized design with an RGB keyboard.