Maintaining an active lifestyle has become a priority for many in today's fast-paced world, so fitness trackers have emerged as trusted sidekicks on the journey to better health. The best fitness trackers have evolved from simple step counters to sophisticated computers that can monitor everything from heart rate to stress levels and sleep quality and can even act as your personal coach. The data collected by these trackers can also be shared with healthcare professionals, aiding in early detection and health condition management.
While dedicated fitness trackers like the Fitbit Charge 5 have improved over time, most full-fledged smartwatches like the Galaxy Watch 5 have also stepped up their health and fitness tracking game. Choosing the right fitness tracker depends on many factors, like tracking accuracy, outdoor durability, battery life, ecosystem compatibility, and design. So, whether you're a gym enthusiast, a casual weekend warrior, or just someone who's curious if a morning jog cancels out a late-night pizza (spoiler: it doesn't), this stellar lineup of the best fitness trackers for men has you covered.
Our picks for the best fitness trackers for men

Best overall
Versatile wellness companion
The Fitbit Charge 5 makes a compelling case for itself, providing comprehensive, advanced health-tracking features. On top of that, it packs in a vibrant color OLED display, effortless mobile payments, and the convenience of built-in GPS. This impressive suite of functionalities fits into a slim, robust design that comes at about half the price of full-fledged smartwatches.
Pros
Comprehensive fitness tracking features
Built-in GPS for accurate tracking
Impressive battery life
Cons
Need a subscription for premium insights
No offline music storage
Packed with all the necessary fitness tracking features and a reasonable price tag, the Fitbit Charge 5 takes the crown for the overall best buy. Regarding fitness tracking, it offers the whole shebang: heart rate monitoring, sleep tracking, stress management, SpO2 monitoring, and a built-in GPS. Its sleek design and waterproof build make it a versatile companion for any activity, and the ECG app is a standout feature, providing valuable heart health insights.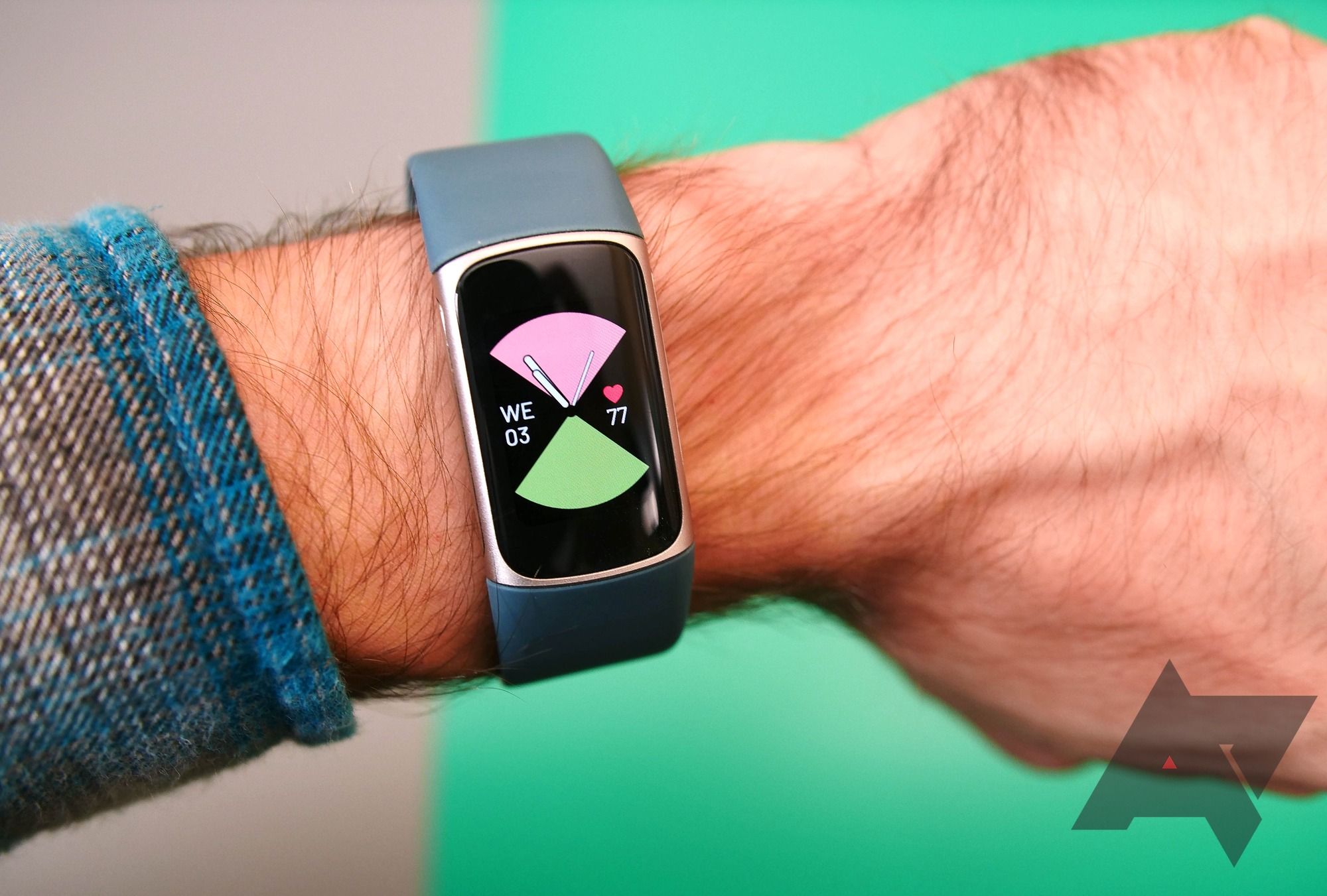 In our review, we discovered the Fitbit Charge 5 offered great battery life, lasting up to nine days on a single charge, although using the always-on display dropped the battery life to about three days. But that's still great battery life compared to other smartwatches, ensuring you get to spend more time training and less time charging your device. It's worth noting that you'll need a Fitbit subscription to access some of the features available here, including guided audio-video workouts and wellness reports with personalized insights based on your sleep and activity patterns.
Additionally, while the Charge 5 supports NFC payments, the Fitbit Pay app doesn't support as many banks as Google Pay. Also, there's no support for offline music playback via apps like Spotify and YT Music. So leaving for a run without your phone or wallet might not be possible here. Despite these shortcomings, the Charge 5 is an excellent pick for fitness enthusiasts, especially since it is mostly available at good discounts.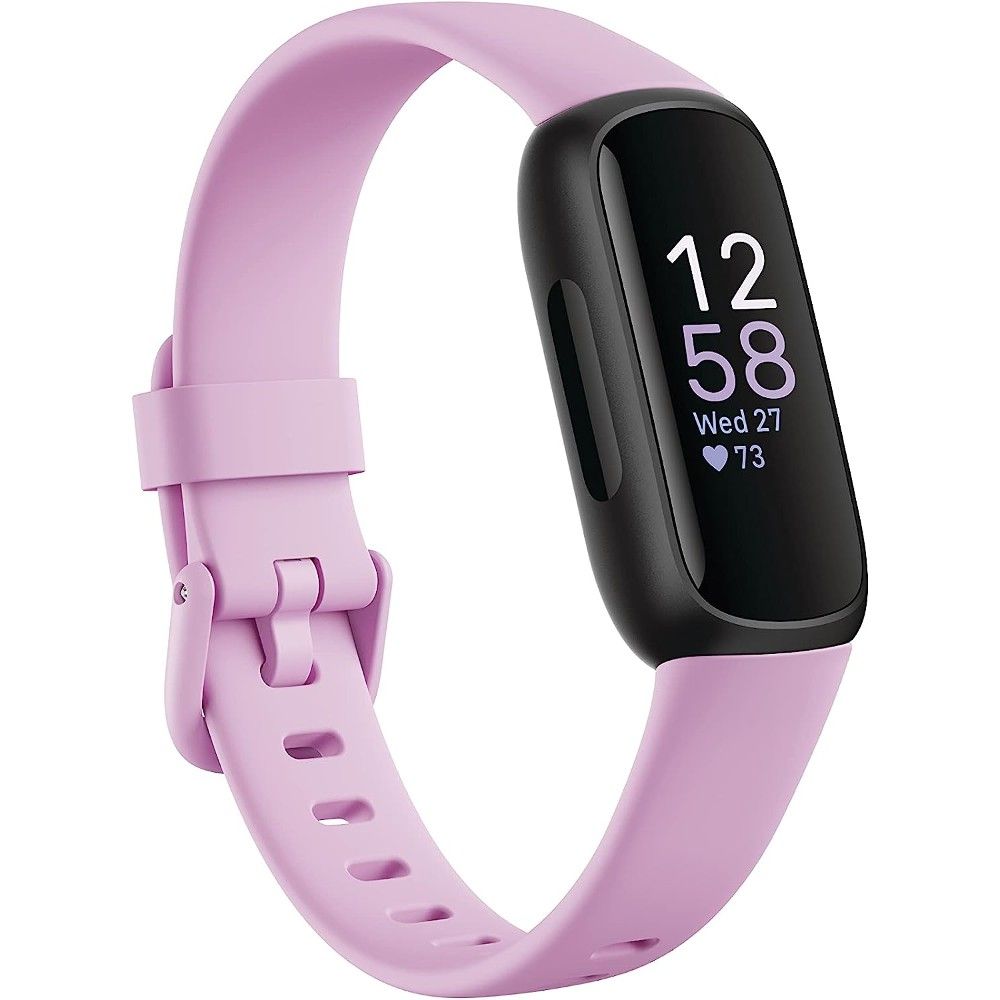 Source: Fitbit
Fitbit Inspire 3

Best value
Reliable fitness essential
For those seeking a budget-friendly tracker without compromising essential features, the Fitbit Inspire 3 is an excellent choice. With heart rate monitoring, sleep tracking, and customizable exercise modes, the device empowers users to closely monitor their fitness progress. And its slim and lightweight design ensures comfort throughout the day, making it ideal for continuous wear.
Pros
Affordable price
Long battery life
Sleek, lightweight design
Cons
Some features need a subscription
No built-in GPS
Small display
The Fitbit Inspire 3 strikes a good balance between affordability and functionality, making it a solid choice for fitness enthusiasts at all levels. With its sleek design and practical features, it delivers what is essential without breaking the bank. The heart rate monitoring and overnight SpO2 monitoring provide information about cardiovascular health, while the advanced sleep tracking capabilities help improve your sleep patterns. Daily activity tracking will keep you motivated to stay active throughout the day, and the water-resistant design makes it suitable for various workouts and outdoor activities.
The Inspire 3's impressive 10-day battery life is one of its best features, ensuring extended usage between charges. And the simple no-buttons, single-swipe UI of the Inspire 3 makes it an ideal choice for beginners; however, more advanced fitness enthusiasts might miss premium features like built-in GPS and mobile payments. With many color options and various third-party wristbands available, you can personalize the device to match your style. Like all Fitbits, some of the more detailed insights and personalized recommendations need a premium subscription. Furthermore, the small display makes it really hard to read, especially while working out.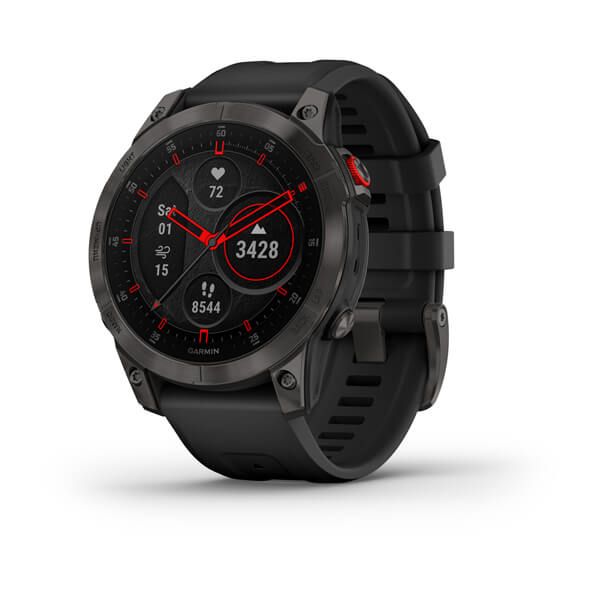 Source: Garmin
Garmin Epix (Gen 2)

Premium pick
Made for outdoor adventures
$747 $800 Save
$53
The epix Gen 2 is a top-of-the-line, rugged, feature-packed smartwatch tailored to dedicated athletes and outdoor enthusiasts. It offers unparalleled performance for thrilling expeditions with advanced GPS mapping, sports-specific tracking, a pulse oximeter, and days of battery life. And a bright, vibrant AMOLED display and stylish design make it as eye-catching as it is functional.
Pros
Robust build for outdoor use
Advanced GPS mapping
Long-lasting battery life
Cons
Might feel too heavy for everyday wear
No LTE option available
Expensive for casual use
Compared to other options on the list, the Garmin epix Gen 2 stands out as the ultimate outdoor adventure watch. Its sturdy metal build and a raised bezel around the display ensure it can handle the most extreme conditions; it's also rated to withstand immersion underwater for up to 100 meters of depth. Aside from a resilient build, the device has unparalleled GPS mapping capabilities, further making it an indispensable tool for navigating off-the-beaten-path journeys.
From running to swimming, the epix Gen 2 offers a wide range of sports-specific tracking modes, including thousands of Golf course and Ski resort maps as well as surfing-specific data. Plus, it comes with Garmin's Personal Coach feature, providing personalized training plans and adaptive workouts to help you reach your fitness goals effectively.
The epix Gen 2 boasts excellent battery life, lasting up to 16 days in smartwatch mode and up to five days even with the always-on display activated. In GPS mode, it can endure up to 42 hours, making it highly reliable for extended adventures. For those seeking added features, other models in the series offer solar charging, sapphire crystal protection, and even built-in flashlights. The epix Gen 2 is the perfect fit for those who crave the best in durability, advanced tracking, and uncompromising performance.
However, all of this comes at a price, and the added ruggedness and long battery life end up making the watch heavier than your typical smartwatch. And the lack of an LTE variant can be a bummer for some. For those looking for more casual use or a sleeker design for everyday wear, other fitness trackers on the list may be more suitable.
Source: Garmin
Garmin Vivosmart 5

Best for beginners
Cost-effective Fitbit alternative
Geared toward fitness beginners, the Garmin Vivosmart 5 is an excellent choice for those seeking essential fitness tracking features without the burden of a subscription. Its user-friendly and straightforward design seamlessly fits wrists and integrates into daily routines, delivering valuable health and fitness data without complicated functionalities. And the Vivosmart 5's 7-day battery life ensures uninterrupted tracking and convenience.
Pros
Sleek, lightweight design
No subscription required
Cons
Small, monochrome display
No built-in GPS
No always-on display option
The Vivosmart 5 is a suitable option for beginners and those who prefer a more straightforward fitness tracking experience. It has a lightweight, waterproof design with a small display that's operated by a single-touch button. While the Fitbit Charge 5 offers more advanced features and a built-in GPS at a similar price, it comes with the added cost of a subscription for premium functionalities.
In contrast, the Vivosmart 5 offers all the essentials like heart rate monitoring, sleep tracking, SpO2 monitoring, and Garmin's unique Body Battery feature, which analyzes stress levels, heart rate variability, and activity to give you a peek into your energy levels throughout the day. The device uses your smartphone's GPS connection to track outdoor activities like running and cycling.
However, the absence of built-in GPS and limited app support may not suit more advanced users seeking precise tracking capabilities and a broader range of third-party integrations. Additionally, the tiny monochrome display may pose readability challenges (particularly during movement), and the lack of an always-on display may be a drawback for some users. Despite these limitations, it's still a cost-effective alternative to Fitbits which may demand additional fees for specific functionalities.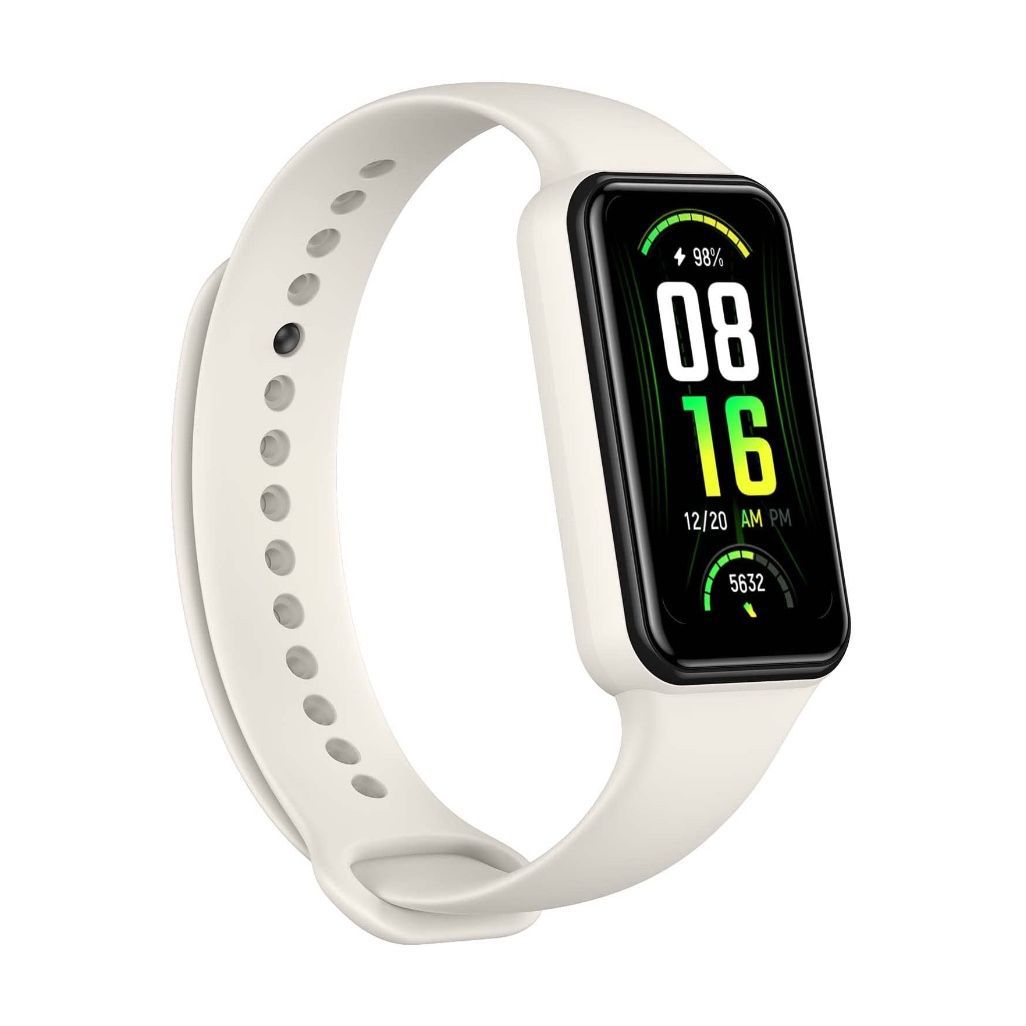 Source: Amazfit
Amazfit Band 7

Best on a budget
Incredible affordability
The Amazfit Band 7 impressively combines affordability with a rich feature set, making its price tag feel almost unbelievable. With heart rate monitoring, sleep tracking, continuous SpO2 monitoring, and an extensive range of 100+ workout modes, this budget-friendly fitness tracker excels at providing the essentials. While it may not boast all the flashy features of higher-end competitors, it's got the basics down pat.
Pros
Large and vibrant display
Lightweight and comfortable
Priced really well
Cons
No contactless payments
Phone-connected GPS only
UI experience not as polished
What distinguishes the Amazfit Band 7 is its wider display compared to the Mi Band 7 or even some Fitbit models, offering better data and notifications legibility. This expanded screen space enhances the overall user experience, making it easier to view fitness metrics, messages, and alerts at a glance, which comes in handy when you're in motion.
The Band 7 is also the fitness tracker with the best battery life on our list, offering up to 18 days of use on a single charge. Even with all-day SpO2 and always-on display activated, it can provide about a week's worth of usage. It's 5ATM water-resistant as well, meaning it can withstand water submersion for up to 50 meters. But at its price, the Amazfit Band 7 has to trim off some features, including built-in GPS and the ability to respond to notifications.
You can still get most of your app notifications on the band, and it can track your outdoor workouts using your phone's GPS. Additionally, the absence of NFC means no contactless payments, and the app experience may not be as refined as other trackers. But hey, the Amazfit Band 7 is undoubtedly a steal, delivering all the essential features at a compelling price.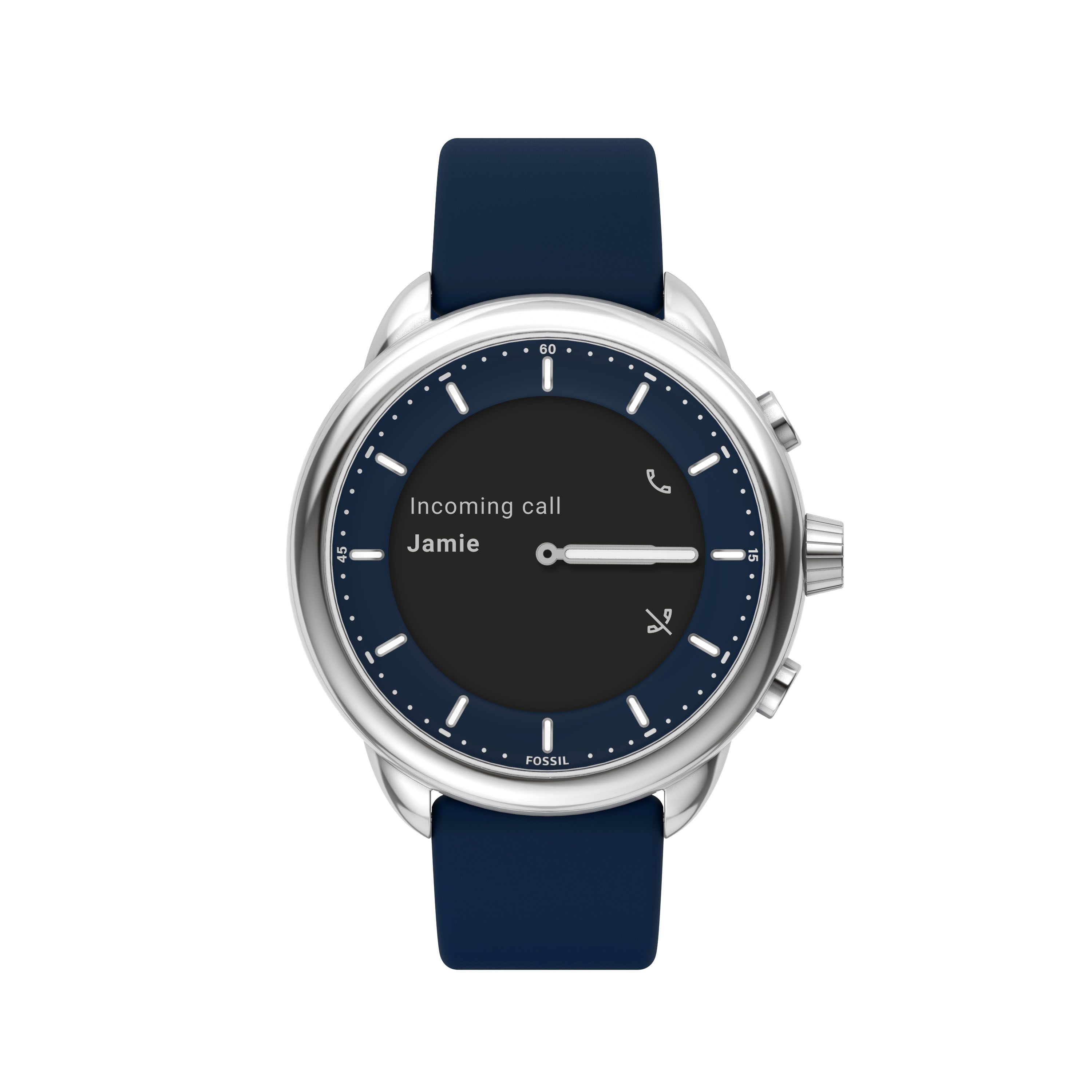 Source: Fossil
Fossil Gen 6 Hybrid Wellness Edition

Fitness with style
For fashion-conscious individuals
With a timeless and classic design that effortlessly complements any outfit, Fossil's Gen 6 Hybrid smartwatch is a versatile accessory suitable for any occasion. Underneath the elegant analog exterior, this smartwatch houses essential health and fitness functionalities, including heart rate monitoring, sleep tracking, and SpO2 monitoring. Moreover, the customizable watch faces and interchangeable bands match any style.
Pros
Timeless analog watch design
Customizable watch faces and bands
Good battery life
Cons
Some smartwatch features absent
No tap-to-pay
Not the best value for the money
The Fossil Gen 6 Hybrid stands out for its unique blend of fashion-forward design and practical fitness features. Unlike conventional smartwatches prioritizing smart connectedness or fitness bands focusing solely on comprehensive tracking capabilities, the Gen 6 Wellness Edition offers a chic alternative for individuals seeking a discreet fitness tracker that seamlessly transitions between active and social applications.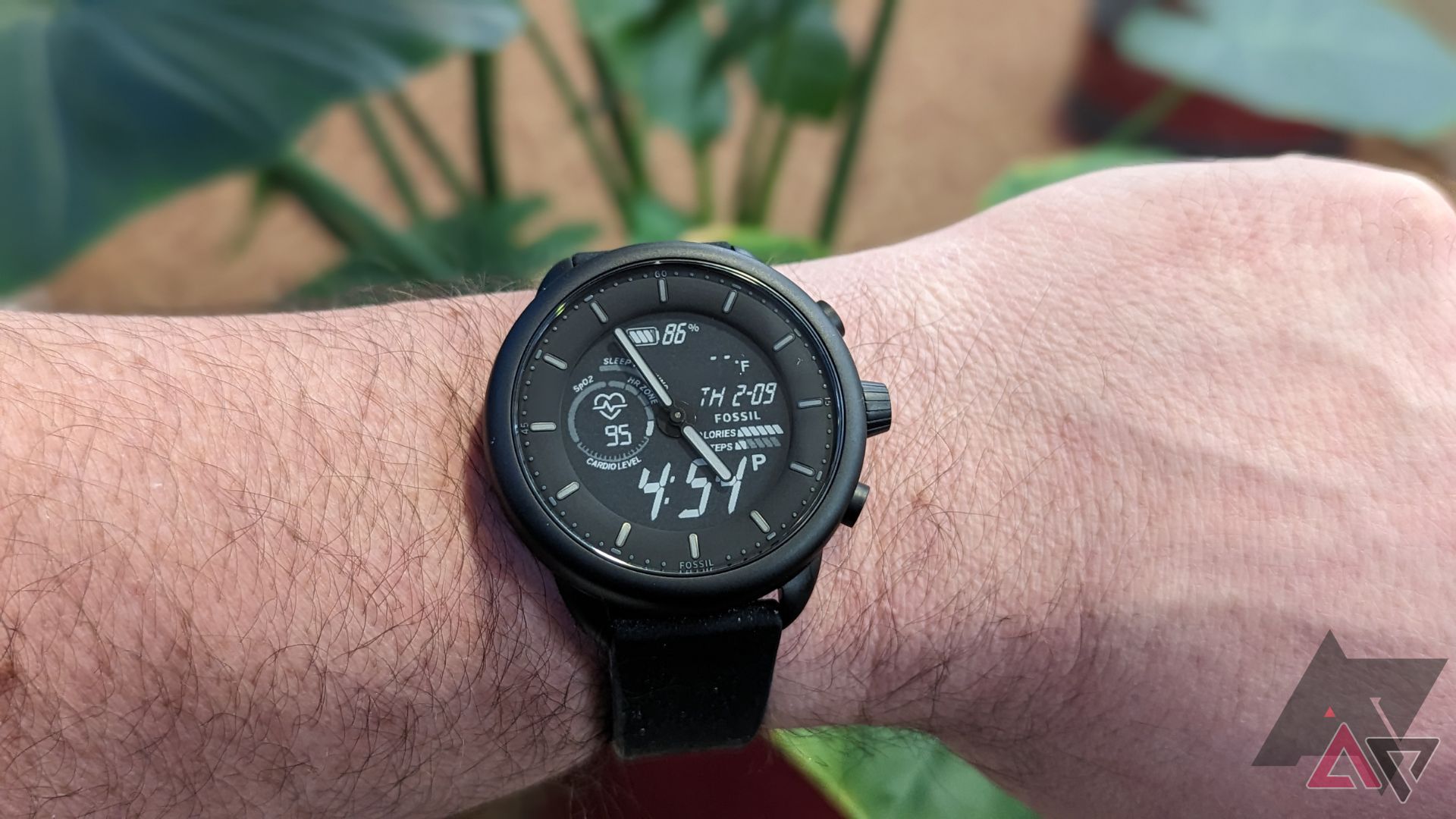 It looks like a classic analog watch complete with machined bezels and physical buttons, and Fossil offers many signature watch cases and band options for personalization. However, this watch foregoes some "smarter" features typically found in full-fledged smartwatches, such as a touchscreen or notification replies. You get to track your heart rate, steps, blood oxygen, etc., but you can't see trend graphs, install third-party apps, or make contactless payments.
Additionally, it lacks a color display and some of the advanced fitness metrics (like wellness score and stress levels) present in dedicated fitness-focused trackers like Fitbit and Garmin. The e-ink display does ensure a healthy 7 to 10 days of battery life, though. For stylish individuals seeking a smartwatch that bridges the gap between fashion and fitness, the Fossil Gen 6 Wellness Edition Hybrid is worth considering.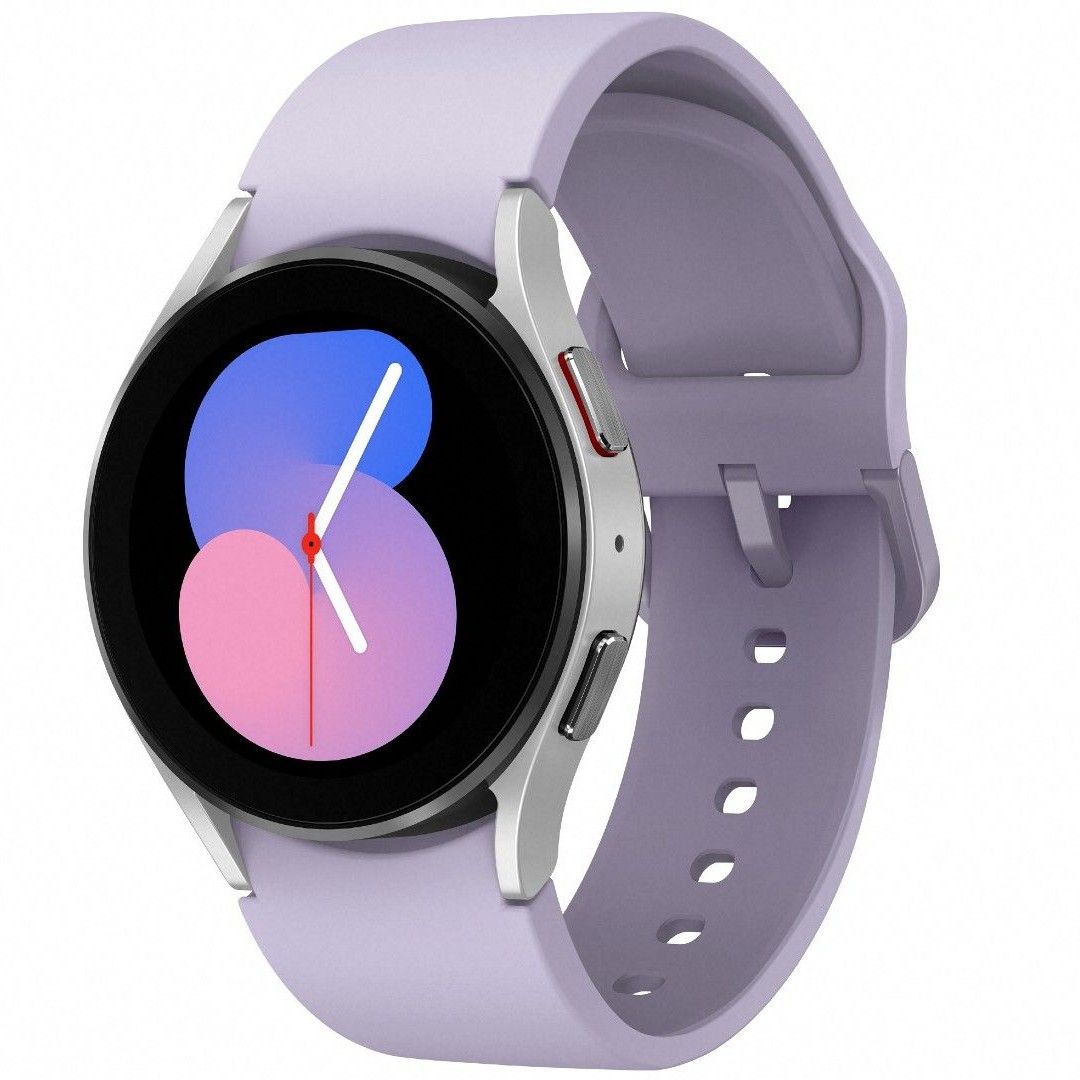 Source: Samsung
Best for Android
A do-it-all smartwatch
$200 $280 Save
$80
The Galaxy Watch 5 is the ultimate Android companion for those who want the best fitness tracking experience and the convenience of receiving smartphone notifications, making calls, and more. From tracking your heart rate and sleep patterns to automatically detecting various exercises, this smartwatch keeps you well-informed about your health and fitness progress. It also has a built-in GPS, so you can venture outdoors without your phone and still receive accurate location data.
Pros
Reliable fitness tracking
Full smartwatch experience
Google Assitant, GPS built-in
Cons
Average battery life
Some features are Samsung-phone specific
While the Galaxy Watch 5 may not match the advanced activity-tracking capabilities of Garmins, it boasts numerous workout-tracking options, all-day blood oxygen and stress monitoring, precise sleep tracking, and even ECG functionality. Additionally, it offers a comprehensive smartwatch experience, with features like Google Maps navigation, Play Store access for apps, offline music playback, call/text responses, and contactless payments, all readily available on your wrist.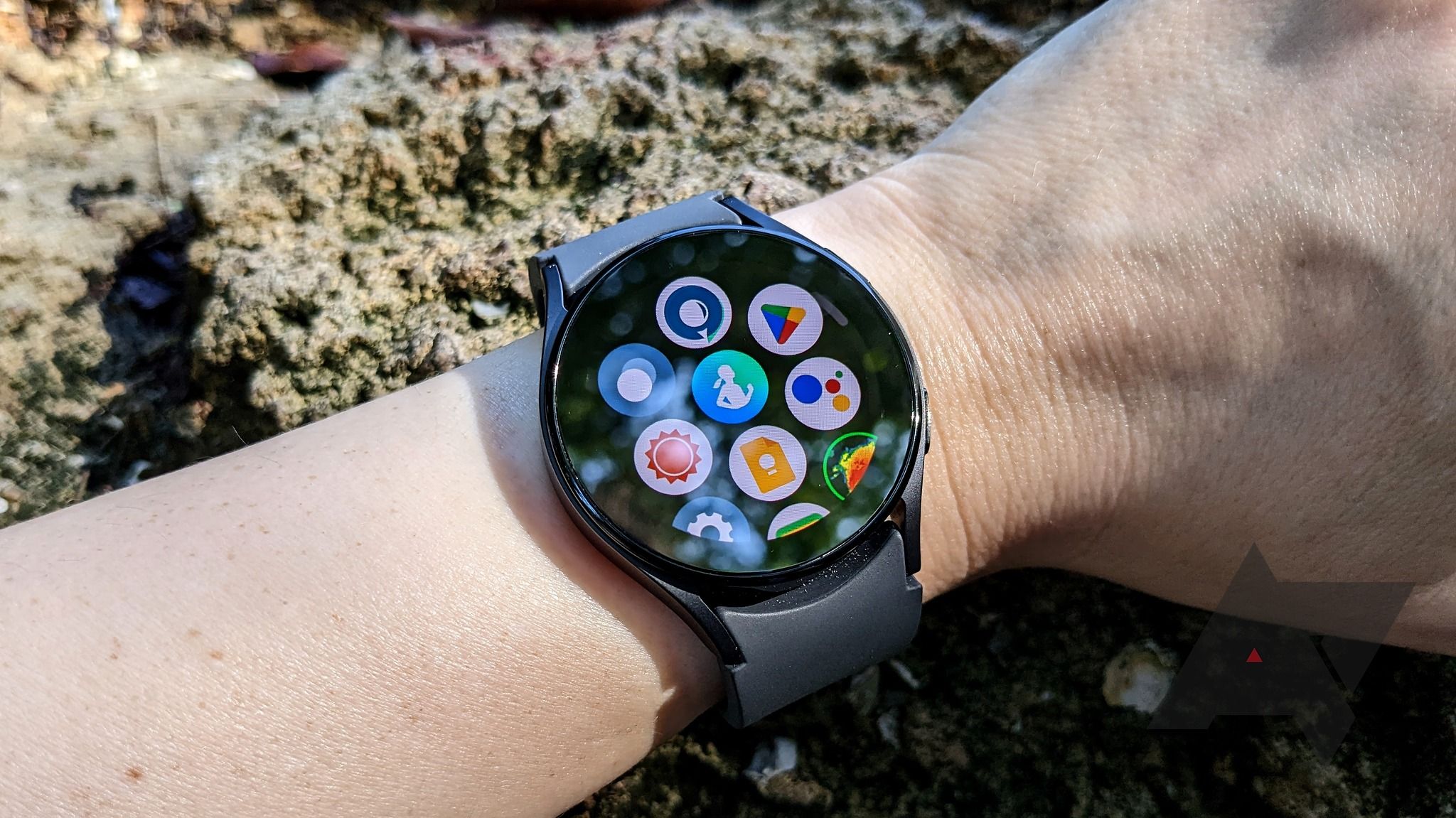 The Watch 5 series has a bright, beautiful AMOLED, something that's become a standard feature to expect from Samsung. The display is protected by Sapphire crystal glass, so it can withstand some tough love. And the watch is rated for submersion up to 50 meters underwater, and it comes with an IP68 dust and waterproof rating.
It's also one of the few WearOS watches to offer Google Assistant support as of now. Although some of its advanced features (namely ECG, stress, and bioimpedance sensors) work only with Samsung smartphones, and the battery hardly lasts 2 days at a stretch. While the Galaxy Watch 6 might address some of these concerns, Android users seeking a well-rounded and stylish fitness tracker can confidently consider the Galaxy Watch 5.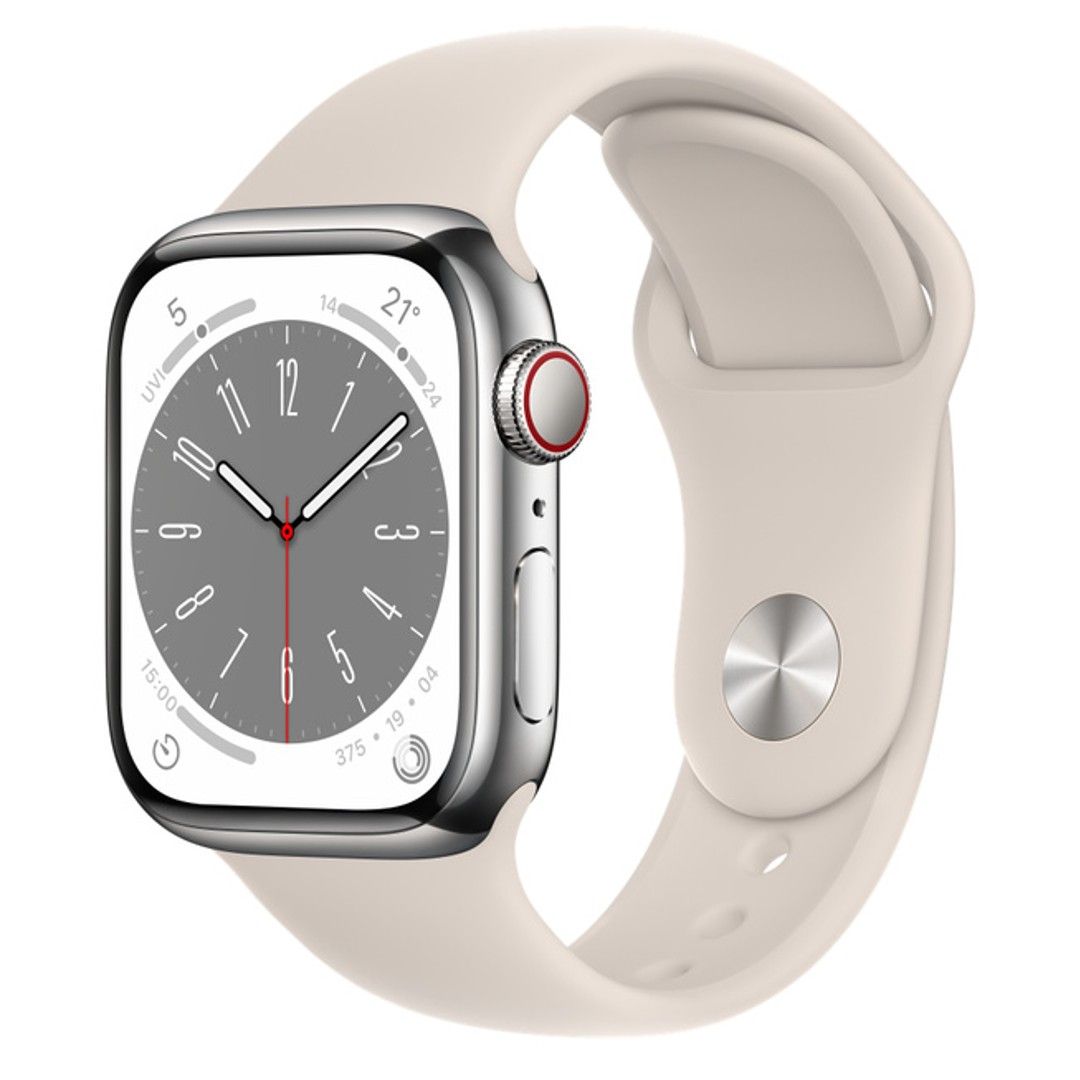 Source: Apple
Apple Watch Series 8

Best for iOS
Perfect fit for Apple ecosystem
$329 $399 Save
$70
Apple's Series 8 watch offers a range of health and fitness tracking features, a vivid always-on Retina display, and several new additions that distinguish it from previous models. With its iconic square design and a range of stylish bands, it's a fashion statement as much as a fitness tracker. Whether you're a fitness enthusiast, a tech enthusiast, or simply looking for a reliable and stylish wearable, the Apple Watch Series 8 is a versatile and convenient companion.
Pros
Unmatched ecosystem integration
Reliable data tracking
Unique SOS features
Cons
Needs an iPhone to work
Average battery life
Although all the devices on this list, barring the Galaxy Watch, are compatible with iPhones, the seamless integration that Apple Watch offers with other Apple ecosystem devices is still unmatched. The impressive WatchOS app library further enhances its capabilities, providing access to a wide range of fitness and health-related apps like Strava, Fiit, and Runtastic. Not to mention, WatchOS itself is one of the smoothest and most intuitive wearable UIs to date.
Along with standard fitness tracking features like heart rate, sleep tracking, and blood oxygen monitoring, the Series 8 watch also offers an ECG app and fall detection for added safety. However, its higher price point and limited compatibility with non-iOS devices make it less versatile than the Garmin or Fitbit options. Although the battery life has improved over previous iterations, it still can't last more than two days at a stretch. Nevertheless, the Apple Watch remains the most convenient and reliable choice for iPhone users to track their fitness goals effectively while enjoying seamless integration with their Apple ecosystem devices.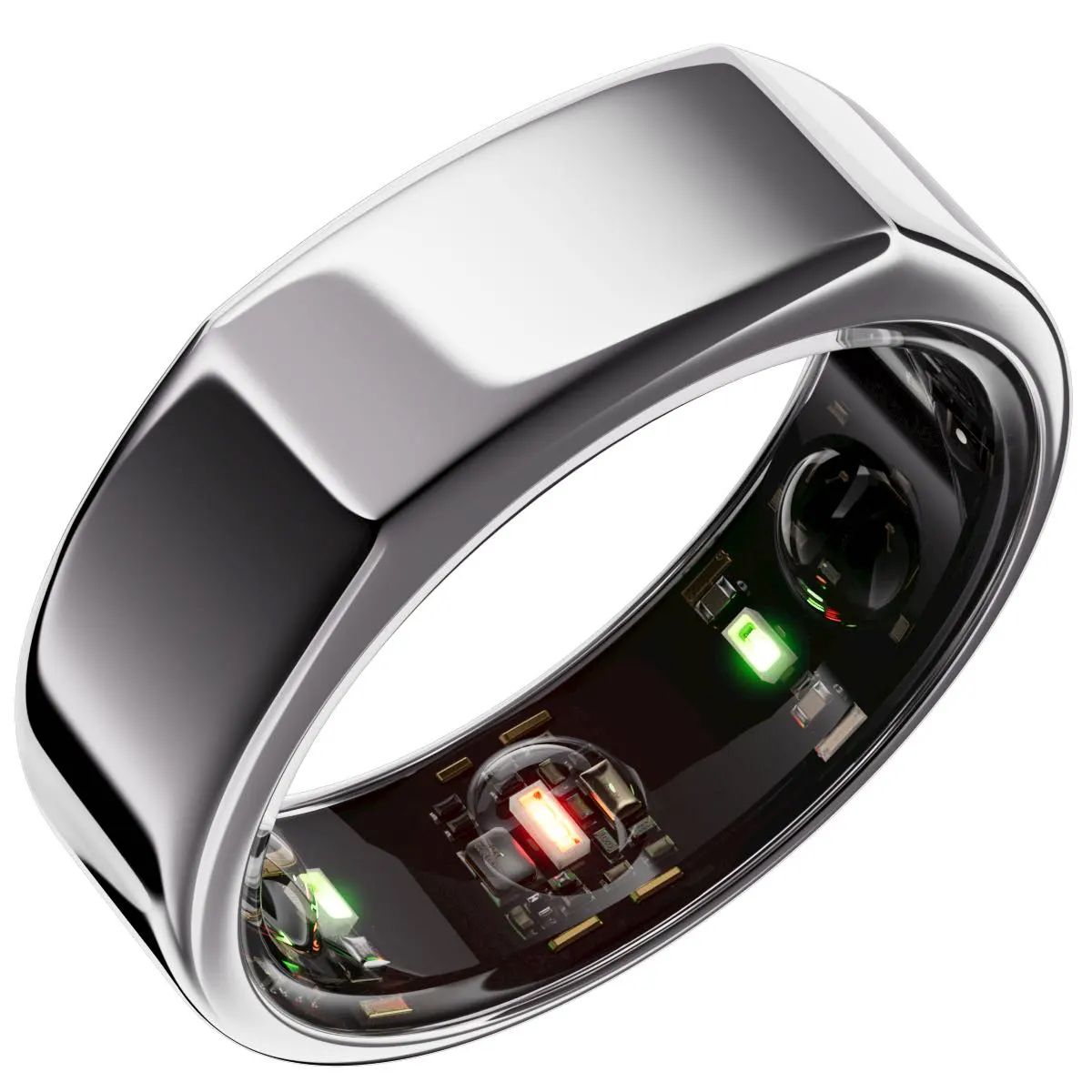 Source: Oura
Oura Ring 3

Wrist-free tracking
Comfortable and discreet wearable
The Oura Ring is an inconspicuous yet powerful fitness tracking ring that utilizes advanced sensors to monitor essential metrics, such as heart rate, body temperature, respiratory rate, and sleep patterns, to provide a holistic view of your overall well-being. This device is perfect for those who find wrist-based wearables uncomfortable or impractical, redefining how fitness tracking can seamlessly integrate into your daily life.
Pros
Wrist-free wearable
Comprehensive sleep insights
Long battery life
Cons
No real-time data visibility
Limited activity insights
Expensive
The Oura Ring Gen 3's lightweight and non-intrusive form factor makes it comfortable to wear throughout the day and night. With its emphasis on sleep tracking, the Oura Ring goes beyond other fitness trackers, offering in-depth sleep analysis, readiness scores, and personalized recommendations to improve sleep quality. However, its form factor limits the number of available sensors and features compared to traditional wrist-based trackers, and its activity-tracking capabilities are limited primarily to running, cycling, and walking.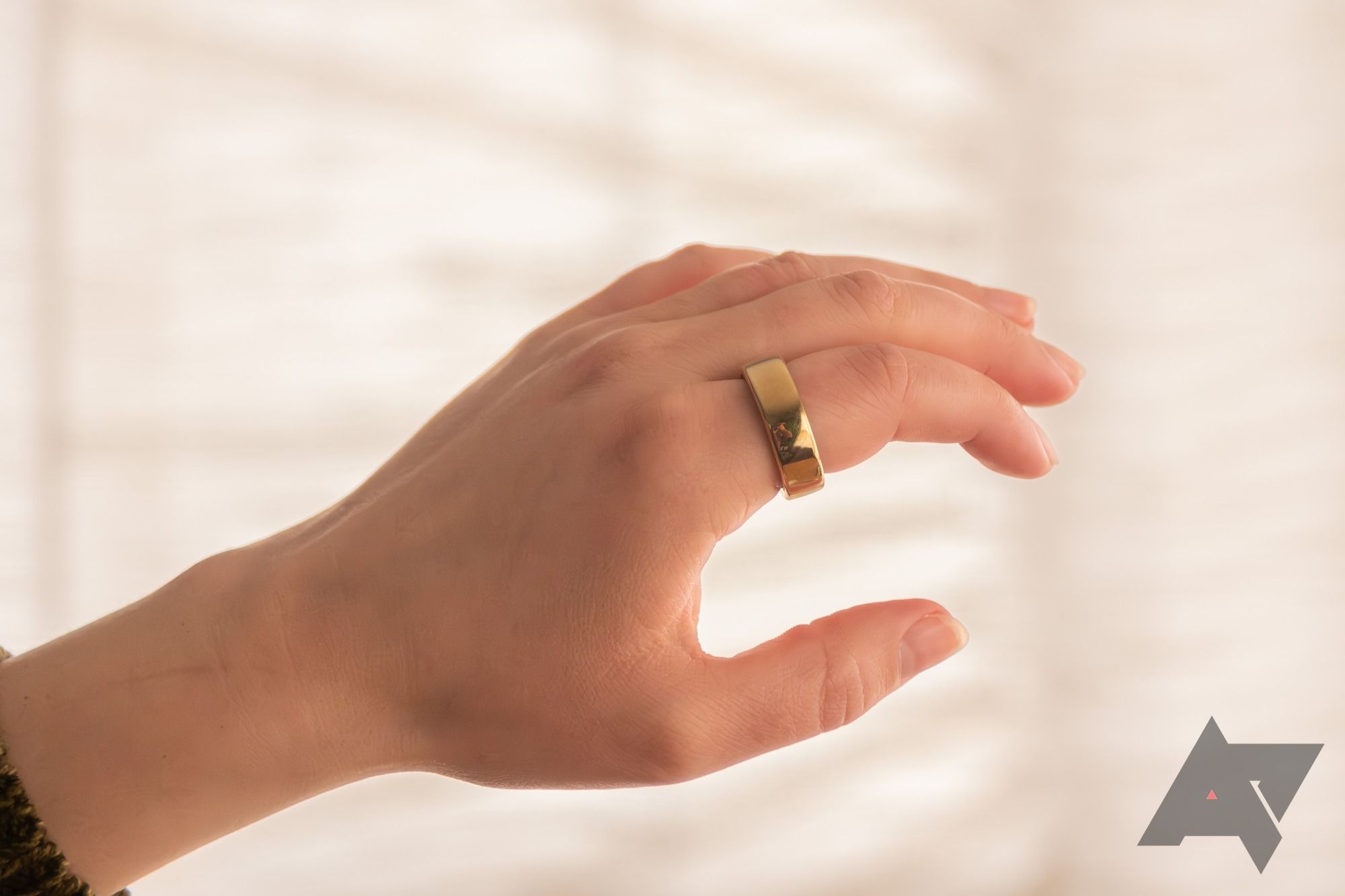 The absence of a screen means you'll need to rely on syncing data to your phone to access any metrics, although the accompanying app here is a visual delight with intuitive graphics for all your insights. However, its focus on sleep and recovery may not cater to users seeking a broader range of fitness-tracking capabilities.
If you're a regular at the gym, having a ring on your finger might hinder your grip in various weight training exercises. Furthermore, it is worth noting that the Oura Ring Gen 3 holds a relatively higher price point among the options on our list. For individuals seeking a comfortable and discreet wearable that prioritizes sleep tracking and general health insights, the Oura Ring Gen 3 still proves to be an attractive option.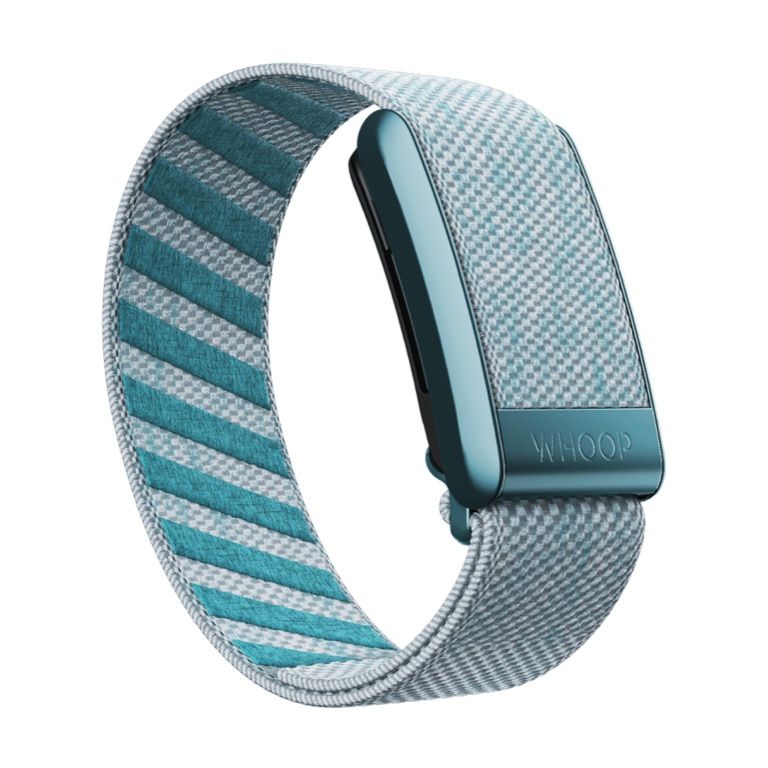 Source: Whoop
Whoop 4.0

Distraction-free tracking
Truly one-of-a-kind
For fitness enthusiasts looking to enhance their athletic performance without distractions, the Whoop 4.0 is an innovative solution. This unobtrusive and lightweight wristband provides valuable insights into your body's readiness for physical exertion, built to optimize performance and recovery. It's a subscription-based fitness tracker that caters to athletes and fitness enthusiasts who demand peak performance without unnecessary bells and whistles.
Pros
Low-profile design for minimal distractions
Comprehensive strain and recovery insights
Long battery life
Cons
Expensive subscription
No screen for real-time monitoring
Underwhelming battery life
Designed for minimal distractions, Whoop 4.0 excels at providing personalized recovery and strain metrics. It goes beyond simple activity tracking, utilizing its advanced sensors to monitor heart rate, heart rate variability (HRV), ambient temperature, and skin conductance. Whoop's subscription-based model offers continuous insights into your body's readiness for training, helping you optimize your workouts and prevent overstraining.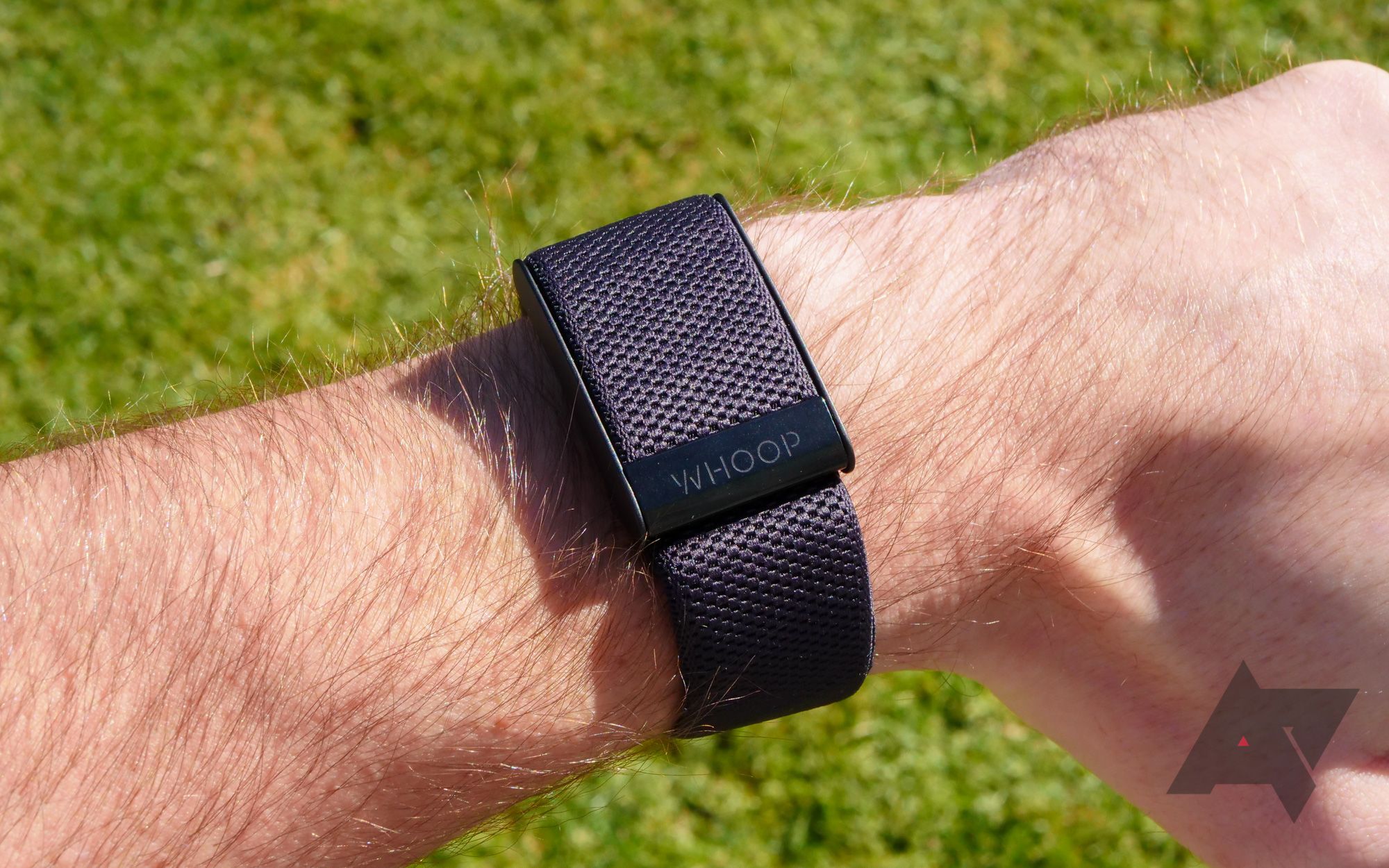 The lightweight, low-profile design makes it comfortable to wear during intense workouts. Whoop's strength lies in accurately tracking and monitoring muscle strain and recovery, ensuring you don't overstrain your muscles. However, its focus on strain and recovery means it lacks some features found in more versatile fitness trackers, such as built-in GPS for outdoor activities, notification access, or music playback.
Like most other fitness trackers, the Whoop 4.0 can't really track weightlifting and strength training activities accurately. Plus, the absence of a screen limits real-time access to fitness metrics, and having a simple time-telling interface on the band would have made it much more useful in daily life. Even without a display, the band's battery life extends only 4 to 5 days on a single charge, which is a bummer. Additionally, the subscription cost may concern users seeking a one-time purchase without ongoing fees. Despite these limitations, Whoop 4.0 remains a unique option for enthusiasts, providing valuable information about their performance and recovery journey.
Choosing the right fitness tracker

Whether you're aiming to shave seconds off your personal best or just want a friendly reminder to stand up after that epic gaming session, investing in a good fitness tracker can be of great help. When making your decision, it's essential to consider your specific fitness goals and preferences. Data accuracy and reliability are paramount, as precise tracking of heart rate, activity levels, and sleep patterns are the foundation of an effective fitness monitoring tool. If you prioritize outdoor adventures, built-in GPS and ruggedness may be crucial. However, a hybrid design might be the perfect choice for a more stylish appeal. Additionally, long-term usability and battery life should be considered, ensuring the fitness tracker is compatible with your existing devices and apps and will last during prolonged activities and travel.
For an all-around performer at an affordable price, the Fitbit Charge 5 is the top selection. With its impressive feature array, reliability, and affordability, the Charge 5 is a comprehensive fitness tracker that caters to users of all fitness levels. Its heart rate monitoring, built-in GPS, sleep tracking, stress management, and SpO2 monitoring make it a versatile companion for tracking various health and fitness metrics. And its affordability compared to full-fledged smartwatches makes it a fantastic option for those seeking an excellent balance between price and functionality, making it the best overall fitness tracker pick for men.
While the Fitbit Charge 5 takes the top spot, there are a few other noteworthy options to consider based on specific needs. Budget-conscious buyers will like the Fitbit Inspire 3 and Amazfit Band 7. They are a fantastic value, providing essential fitness tracking features at a fraction of the cost of high-end models. On the other side of the spectrum, the Garmin Epix Gen 2 caters to serious athletes and outdoor enthusiasts, offering robust GPS mapping and a wide array of tracking modes for adventures in various terrains. Whatever your fitness goals, this guide has something to match your vibe.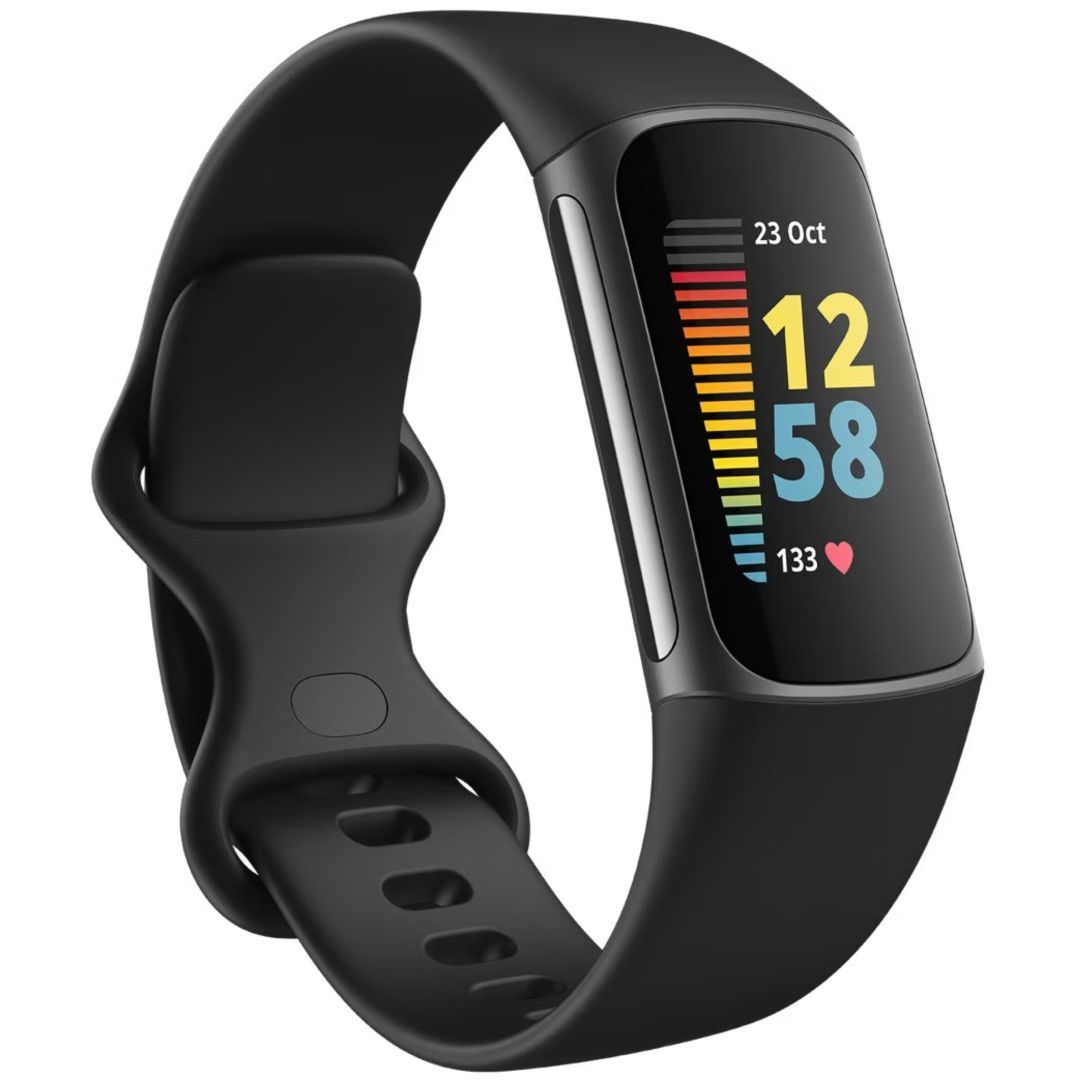 Source: Fitbit
Best overall
Offering the complete fitness tracking package, plus value-adds like built-in GPS, and contactless payments, the Fitbit Charge 5 is a great all-rounder for any stage of your fitness journey.