Tired of the same old games on your favorite Android gaming phone? Want to try something different that doesn't require downloading an app and using up storage space? If so, it's time to dive into the world of web-based gaming on your mobile device. Easily accessible through any mobile web browser, these games provide the same level of excitement as installed games, minus any excess data usage and space-hogging.
We've found 12 enjoyable web-based games that work wonderfully in any mobile web browser—because it's not just about having fun, it's also about performance and functionality! All you need is a good internet connection and a finger for tapping and swiping, and you're all set to play everything from puzzles to action-packed runners. Let's jump in!
1
Tetris
We'd be doing our readers a disservice not to include Tetris on our list. It's an all-time classic, one of the best games to help time pass when you need it. The premise is simple; you're looking to score big points by matching the tetrominoes together by considering the shapes, sizes, and rotations to complete lines before your matrix fills up.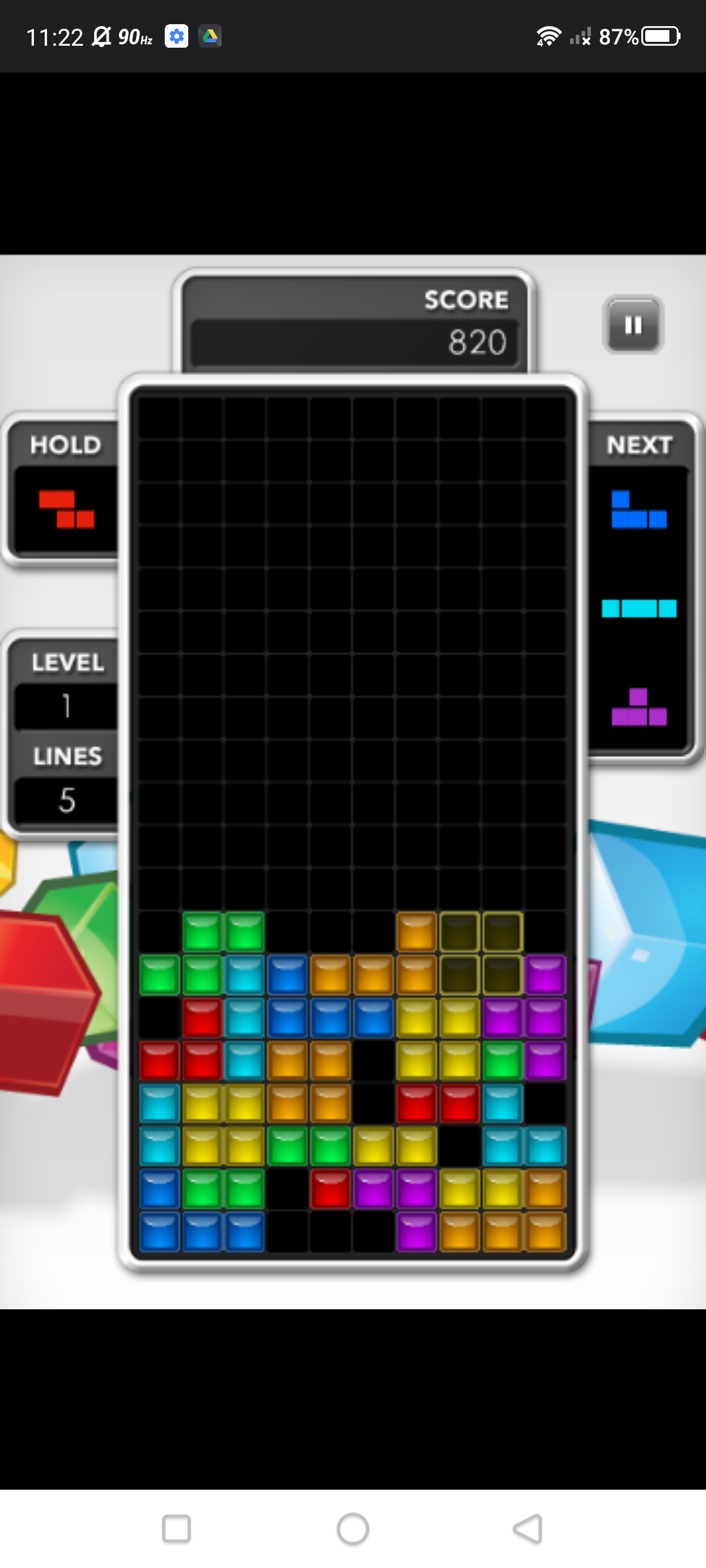 Controls are touch-responsive, allowing you to rotate the blocks around to fit the grid. Ads are minimally present and were only found in the initial start-up, and no account or sign-in process is required to play. The game can be paused at any point, perfect for your stop-and-go sessions.
Link: Play Tetris
2
Subway Surfers
Subway Surfers is a popular mobile game that's also available on the web-based game website, Poki. In this game, you assume the role of a mischievous young graffiti artist who is caught by a train conductor while tagging a subway train. You'll then get to embark on a thrilling adventure, running along the train tracks to escape the pursuing grumpy inspector and his dog. Subway Surfers offers a fast-paced and endless runner experience that keeps you engaged and on your toes. So, as you can imagine, the more you play, the more addicting it gets.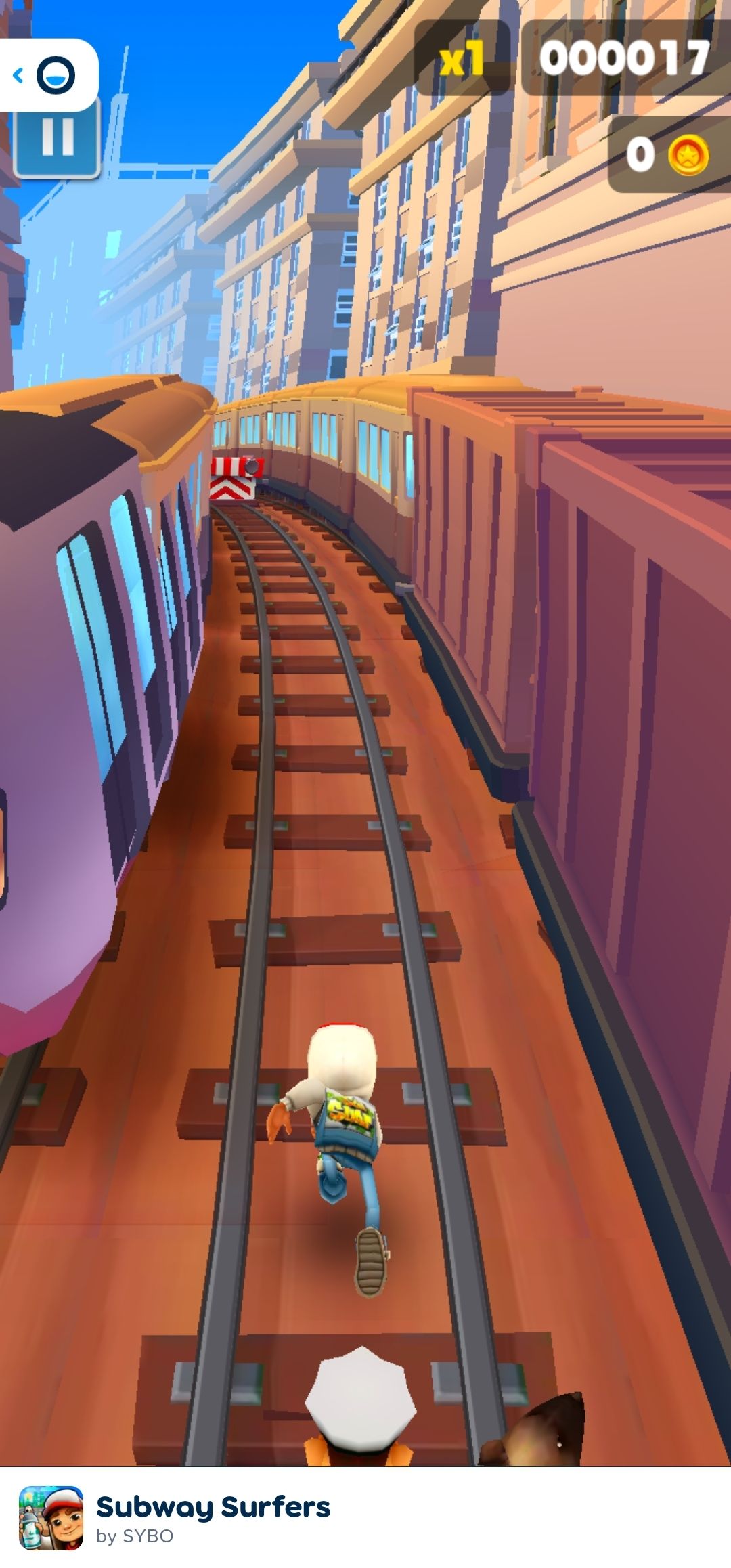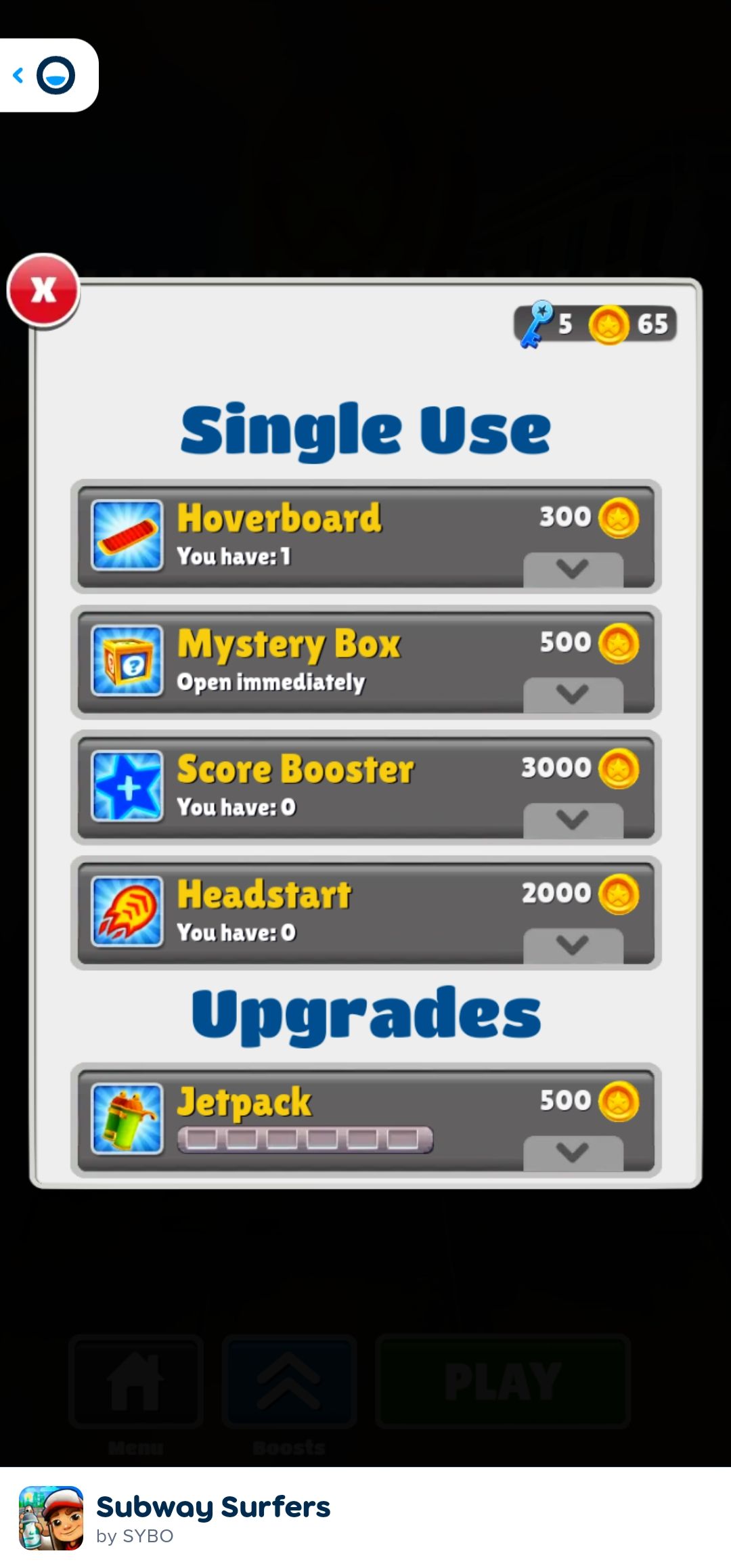 The controls are simple and intuitive, allowing you to swipe left, right, up, and down to navigate through the subway environment. As you run, you'll encounter various obstacles and challenges, such as incoming trains, barricades, and other hazards. Luckily, the game provides you with power-ups and boosters along the way. Plus, there are single-use boosts and upgrades that can be purchased with coins that you earn in-game.
Link: Subway Surfers
3
Diep.io
This is an ad-supported game where players control shapeshifting tanks in an arena battle. You can switch between tank types like bullet, machine gun, cannon, drone, and annihilator to dominate the map. As you play, your tank will get stronger with more health, damage, and speed. You can also get power-ups like autofire, health regeneration, and speed boosts to help you out. And as you advance in the game, you can unlock new tank types, which is pretty cool.
You can play alone, but it's more fun to team up with others. Just be careful because teammates can turn against you at any time! There are no fixed teams or loyalties in Diep.io other than your own survival and quest for the highest score. The game is easy to play on any device with a web browser. It has lots of strategies to keep you entertained for hours. It's a fun game for all types of gamers, with lots of action.
Link: Diep.io
4
Line Rider
Channel your creativity to build a track for a sledder to ride on. Line Rider is a classic sandbox game that lets you draw and simulate a custom track for your sledder to use. Will you create a smooth sailing experience for your sledder, or will there be too much turbulence to finish the course? Line Rider is a game where you control the outcome.
It deserves a spot on this list due to the level of polish, tools for customization, and unique gameplay. Operated primarily on touch controls, you can draw on the canvas using a virtual pen/pencil, tap the buttons to begin playback, or pause the sledding simulation. Physics plays a prominent role where the steepness/smoothness of the curve heavily influences the sledding experience, allowing anyone to experiment to their heart's content.
Link: Line Rider
5
War Brokers
If you're in the mood to play a competitive FPS, we recommend checking out War Brokers. You can expect all the usual FPS goodies from this genre, along with a surplus of game modes (battle royale, team deathmatch, to name a few), a map playlist, tons of guns ready to be fired up, and access to the server's leaderboard.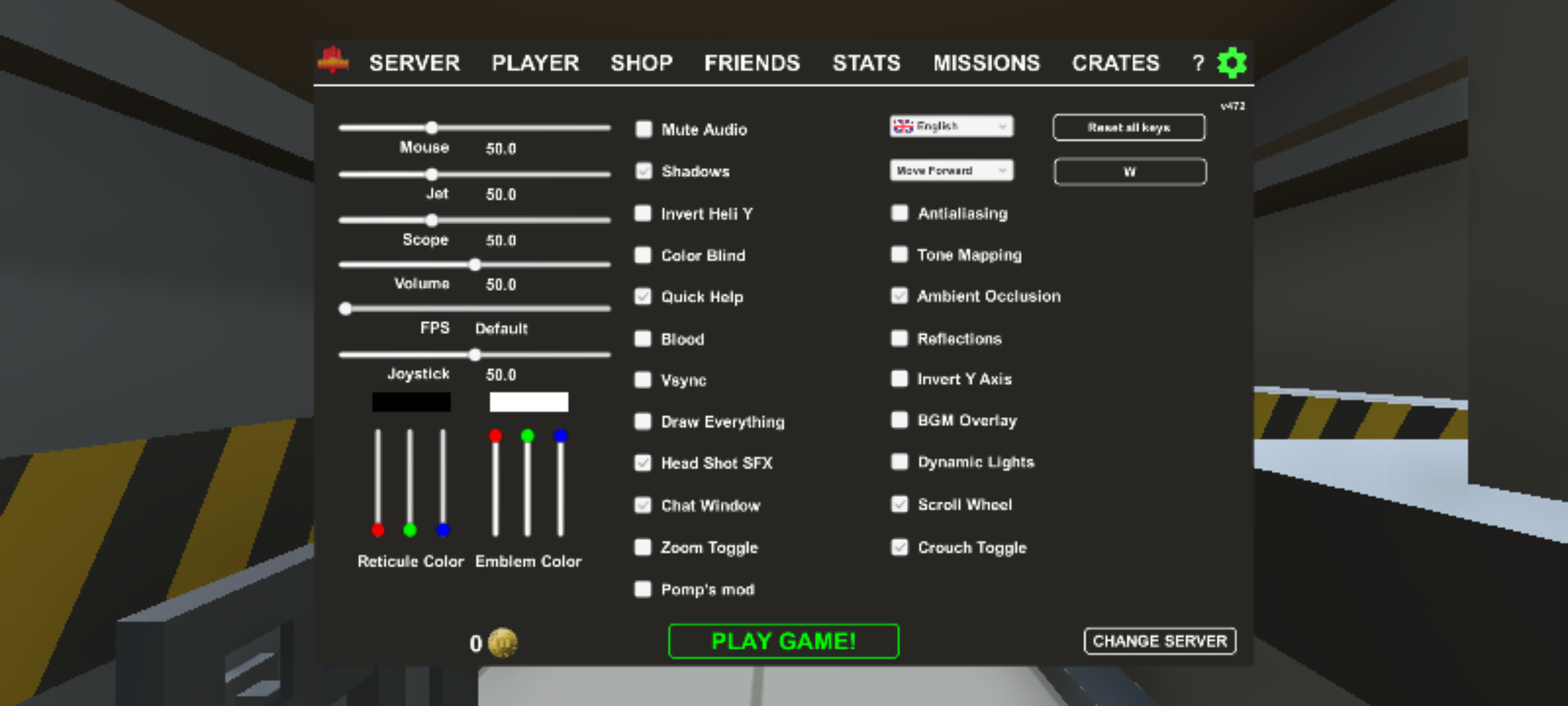 You'll need to enable landscape mode to play War Brokers on your mobile device. From there, you can create an account or sign in as a guest from the main menu. To jump in, just choose a game mode, check on your stats, and customize your FPS settings while in-game. Lastly, the developers consistently release updates and fixes to enhance the experience. It's clear how much love goes into the work on this game.
Link: War Brokers
6
Nightpoint.io
How confident are you with your skills in surviving the next Zombie apocalypse? If you feel like the odds are in your favor, Nightpoint.io will put your skills to the test. Not only will you be fending off deadly zombies, but other players — potentially unfriendly — will join the fray, so it's best to come in with all guns blazing if you want to see another day. Remember, it's every man for himself.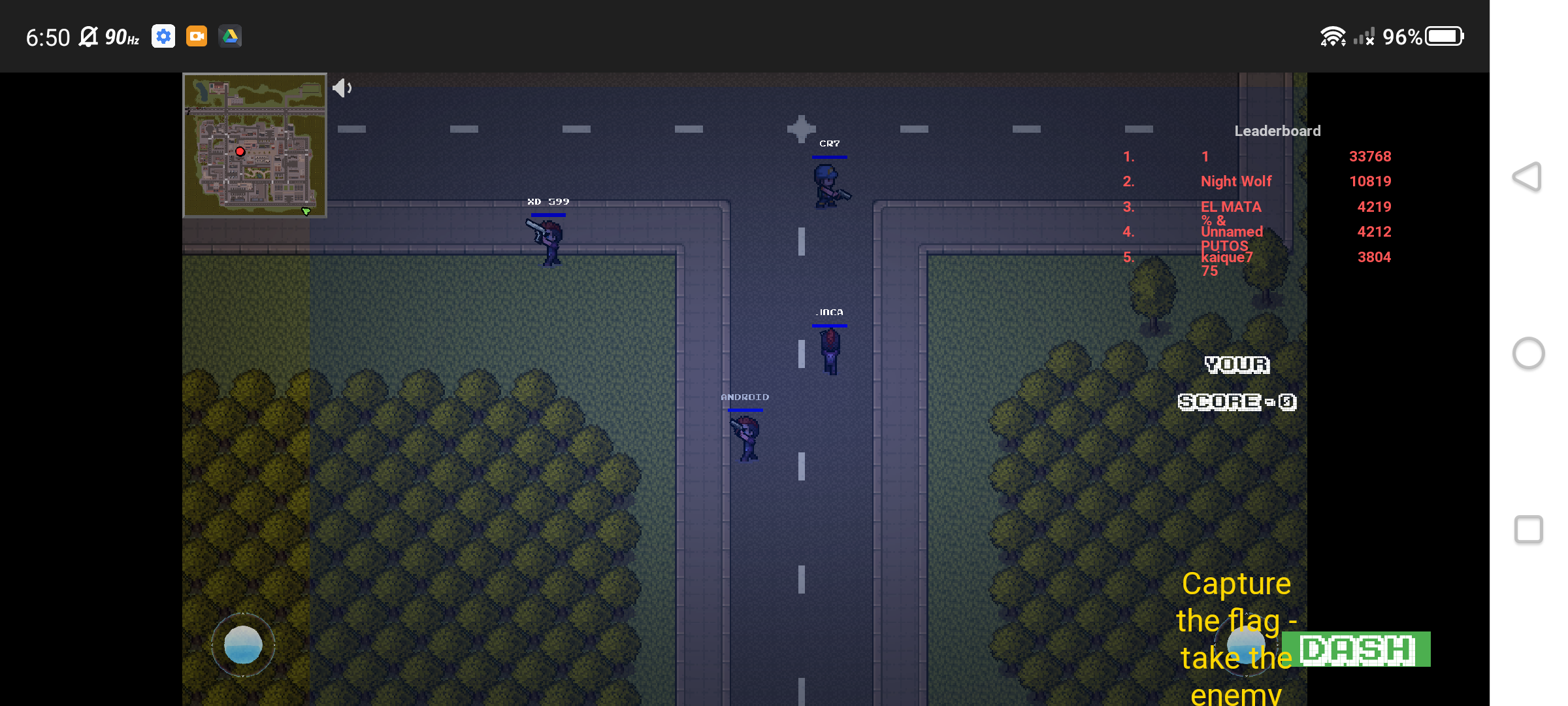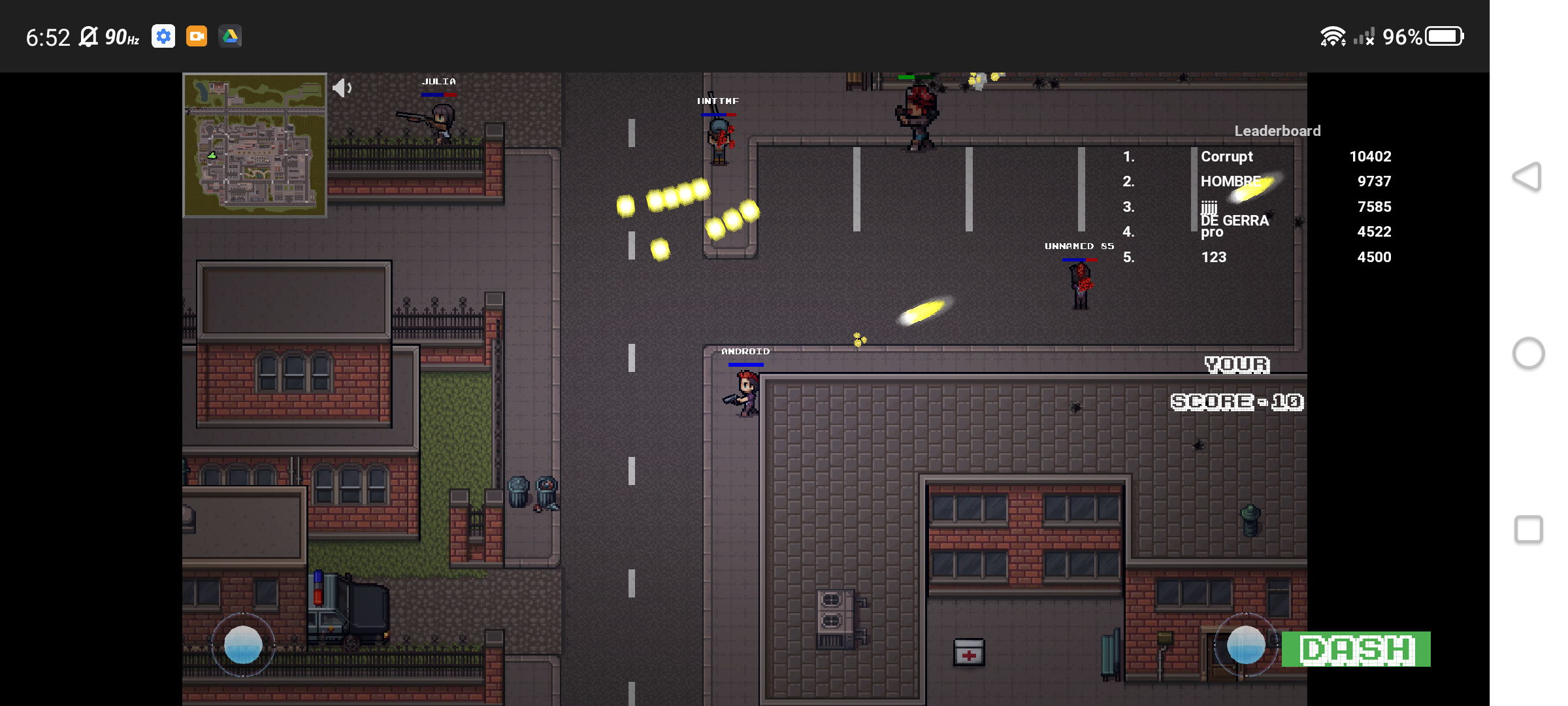 Controls are relatively simple since it's a 2D game; you'll shoot in the direction you point your right virtual joystick towards and move your character with the left stick. As the round continues, you'll acquire upgrades to your movement speed, health, and health regeneration. We highly recommend playing in landscape mode to access full-screen mode.
Link: Nightpoint.io
7
Among Us
Did you know the cultural phenomenon Among Us can be played right in the web browser on your mobile device? This popular multiplayer game is all about deduction, and it's super lightweight and runs really smoothly. In Among Us, you and other players must work together to complete tasks on a spaceship, but there are imposters among you who will attempt to sabotage the mission! The game is all about figuring out who the imposters are and voting them off the ship.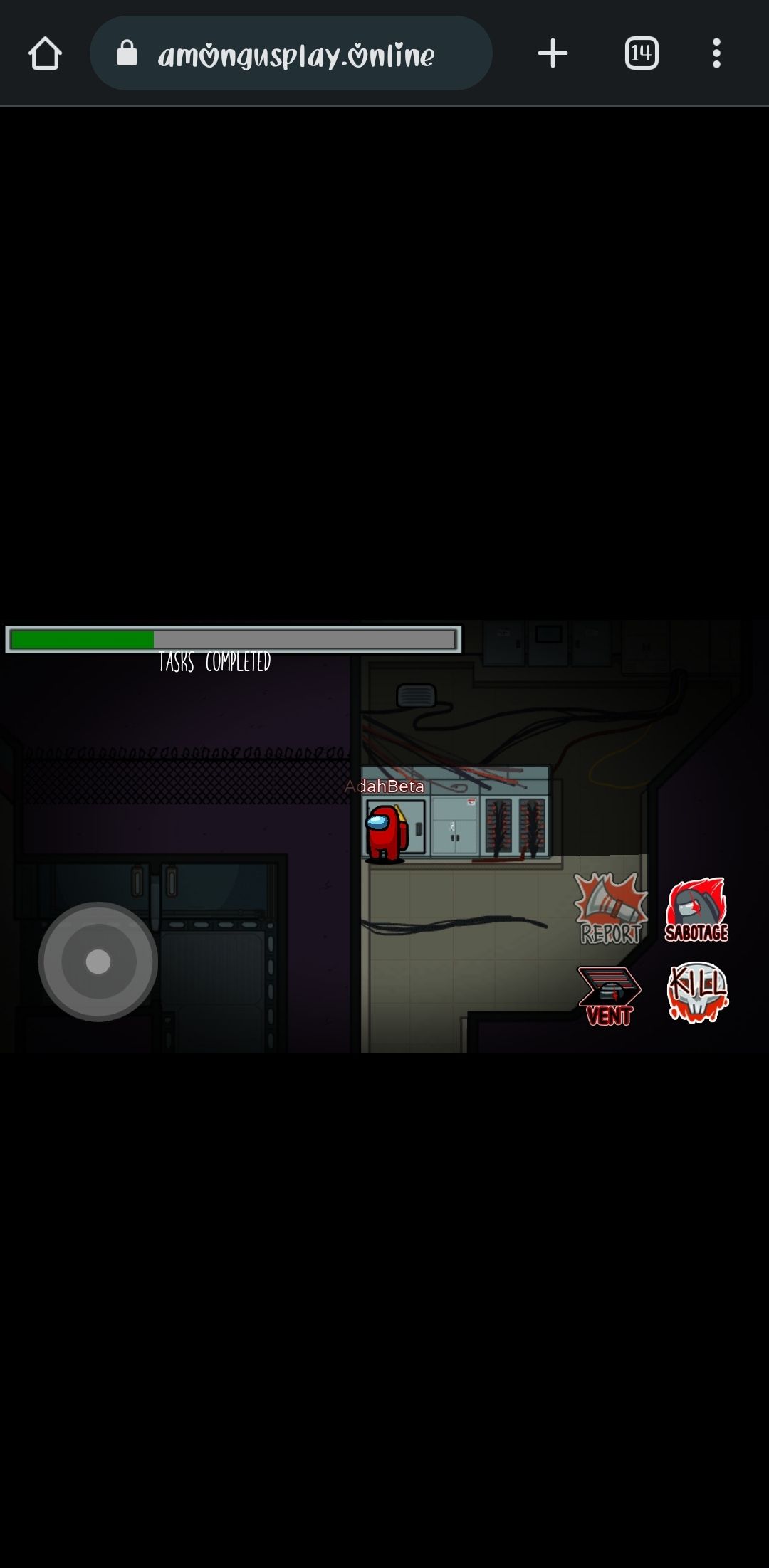 The only downside is that you have to sit through a fullscreen ad before each round, but most are just quick videos that you can skip after a few seconds. It can take a little while to get into a match, but it's worth it to get in on the fun. The controls are straightforward; there's a joystick in the bottom left corner of the screen to move your character around the spacecraft, and then there are these other buttons in the bottom right corner for reporting, sabotaging, venting, and killing.
Link: Among Us
8
Wordle
This word game went viral in early 2022 and is still going strong today. The New York Times' Wordle straightforward rules and the ability to globally share (or brag) your stats make this game so attractive to play when you're looking for entertainment and social connectivity.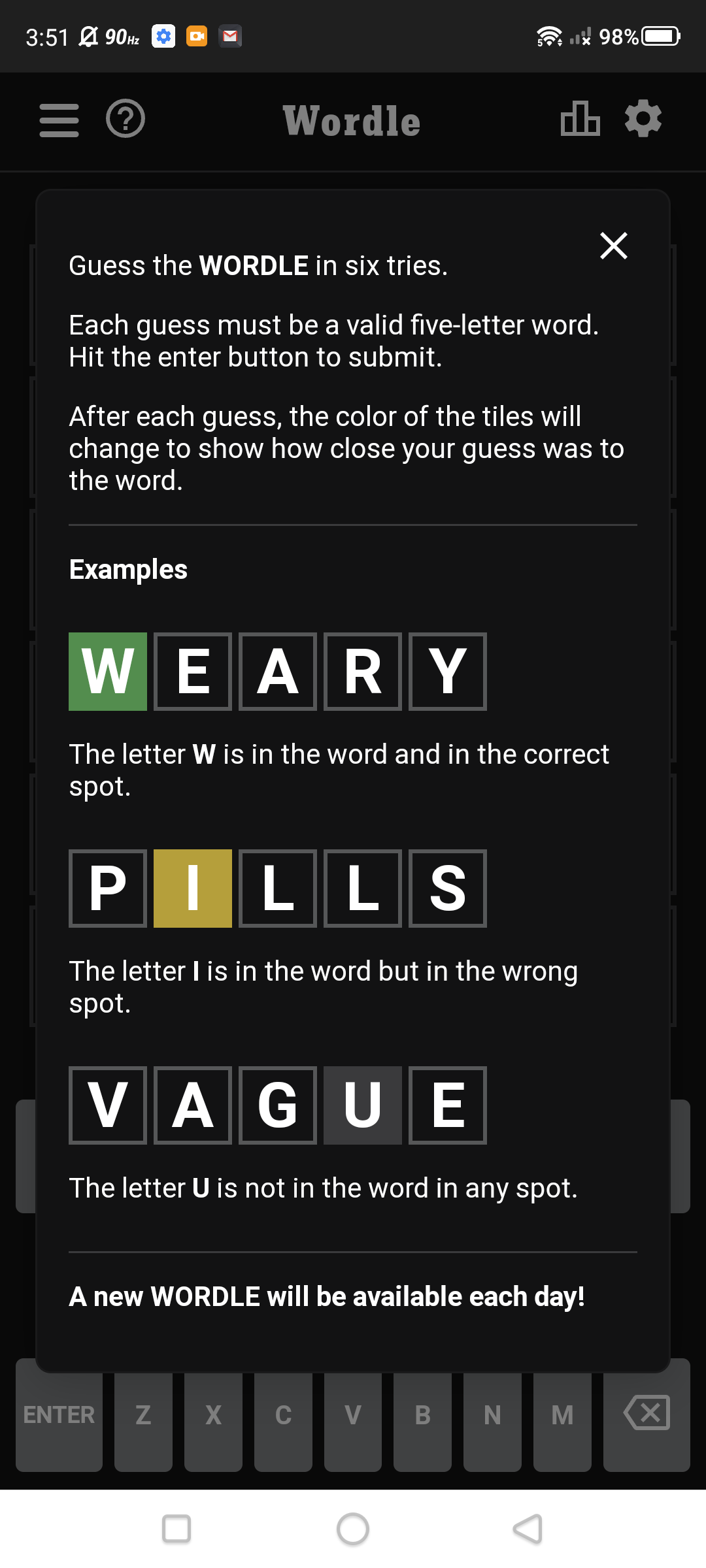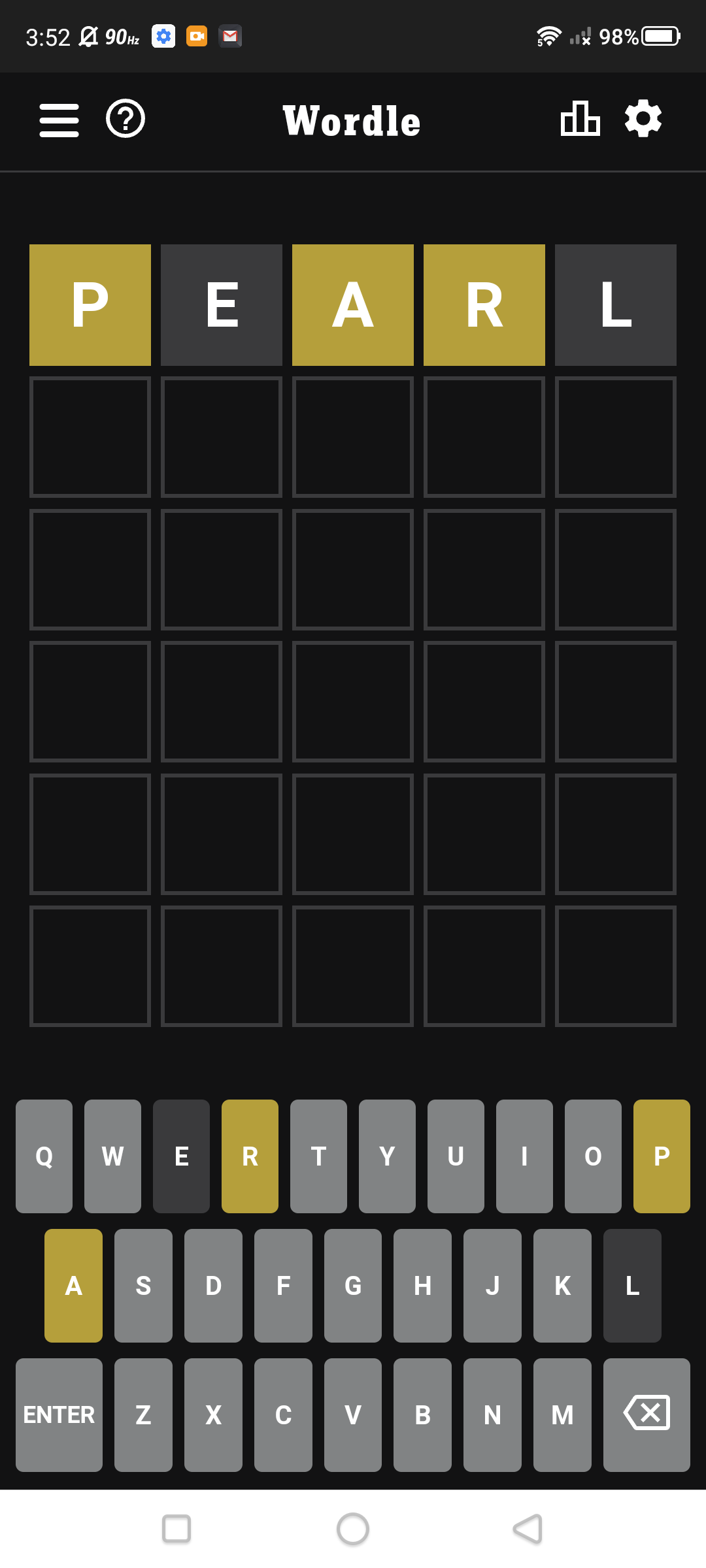 You're given six chances to guess the daily word using clues from the letters in your previous attempts. Consecutively playing on the same web browser means your results will carry over as streaks and statistics of how many guesses it takes to solve the puzzle are stored. The website works perfectly on a mobile web browser; we even have a guide on installing Wordle onto your Android device.
Link: Wordle
9
T-rex Dinosaur
Chrome Dino replicates Google's famous Dinosaur Game. The goal is to achieve the highest score by guiding a pixelated Tyrannosaurus rex across the screen while avoiding all obstacles along the way. If you're in the market for an endless runner with uncomplicated controls, T-rex Dinosaur is a great game to load up.
The controls here are pretty straightforward. The Tyrannosaurus rex will auto-run across the screen, so tapping on the dino performs a jump. Ducking isn't possible on mobile, but unlike in the original version, the game automatically adjusts by not spawning obstacles that require ducking. Running into obstacles results in a game over screen. The biggest takeaway is to time your jumps correctly, and you'll rack up points as you progress through the level. It's a fun timewaster, even if it's not the deepest gameplay you'll find on this list.
Link: Chrome Dino
10
2048
Here's another very popular game that you've likely heard of and maybe even played a version of. Gabriele Cirulli's simple yet addictive single-player puzzle game took the world by storm in 2014. Since then, there have been countless versions and clones released for Android and iOS, and it has become a popular pastime for puzzle game enthusiasts. Luckily, you can play the original version of 2048 by Gabriele Cirulli right in your mobile web browser.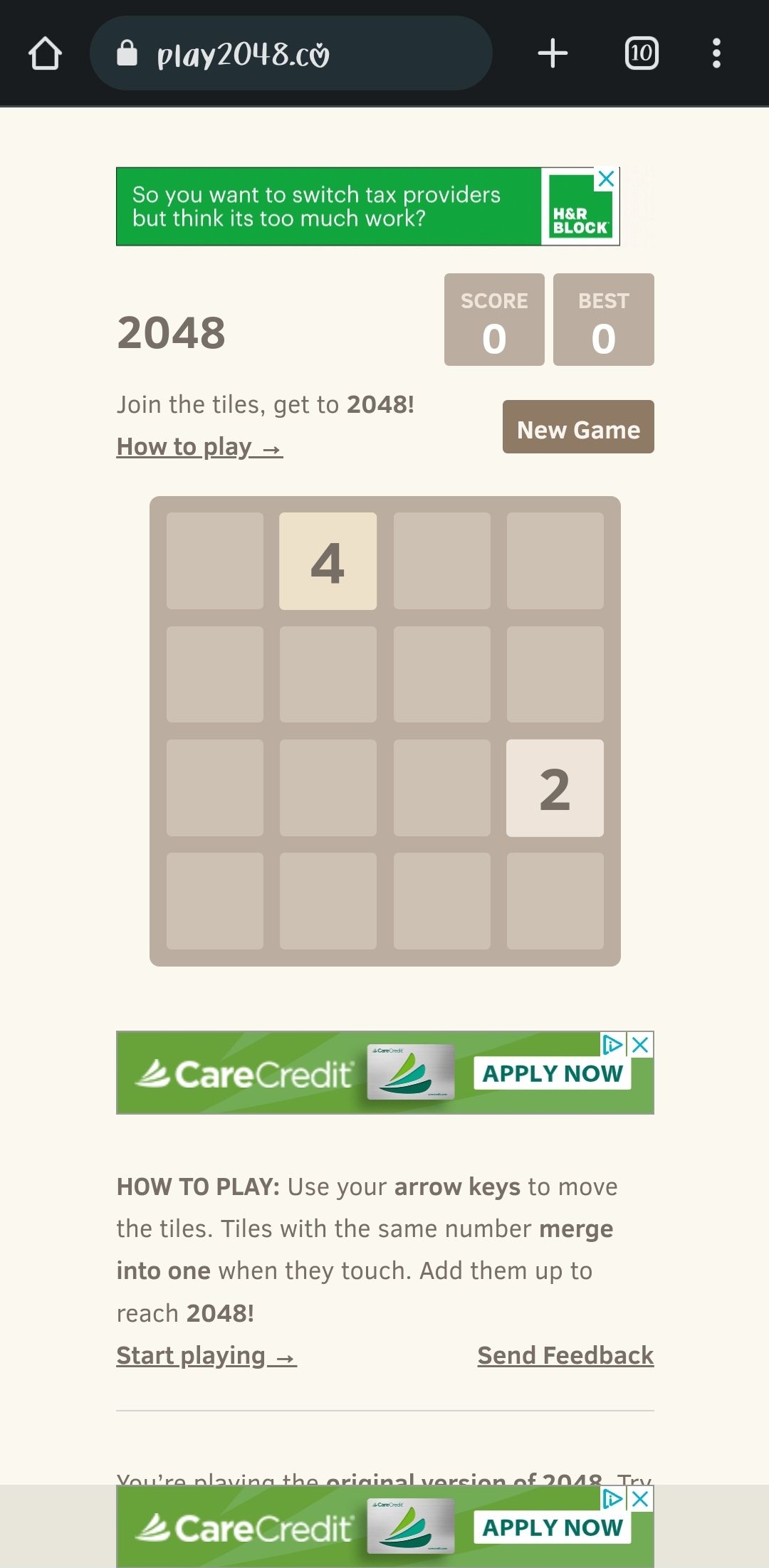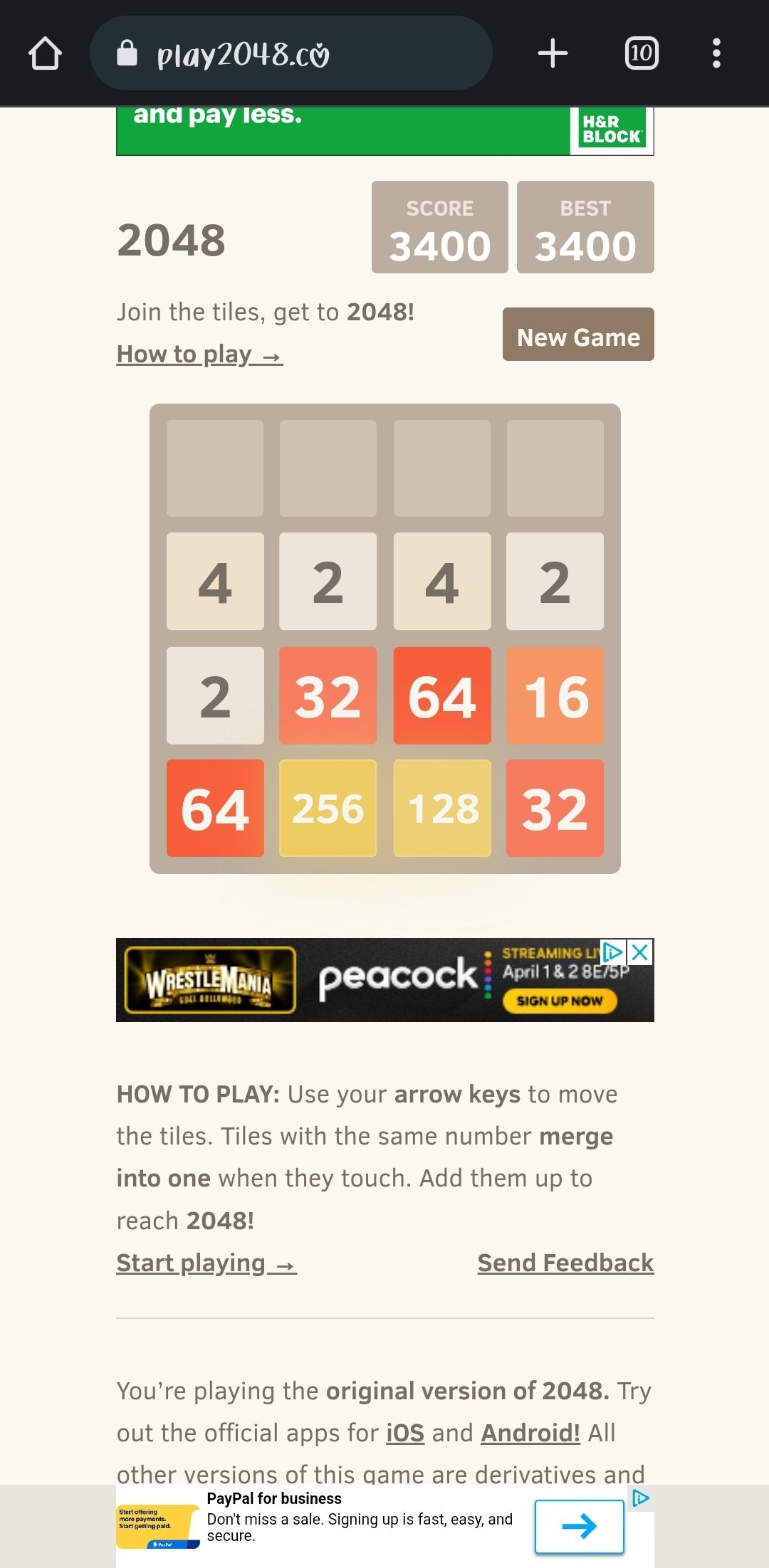 The sleek, ad-supported game is played on a 4×4 grid. The objective is to slide numbered tiles around the grid (using your finger) and combine tiles with the same number to create a tile with a higher number. The ultimate goal is to create a tile with the number 2048. Each move slides all the tiles on the grid in a given direction, and a new tile with a value of either 2 or 4 is added to the grid after each move. The game ends when there are no more moves to make.
Link: 2048
11
Splix.io
Splix is an addictive web-based multiplayer game that you can play alone or with a team. It has full-screen video ads that you'll need to watch before jumping into the game. Once in the game, you'll control a colored block, and the goal is to claim as much territory as possible by capturing and expanding your area. The game screen is a grid-like map, and as you move, a trail of your color is left behind, and any area enclosed by your trail becomes your territory. Moving around is easy; simply swipe the screen in the direction you want your colored trail to move in.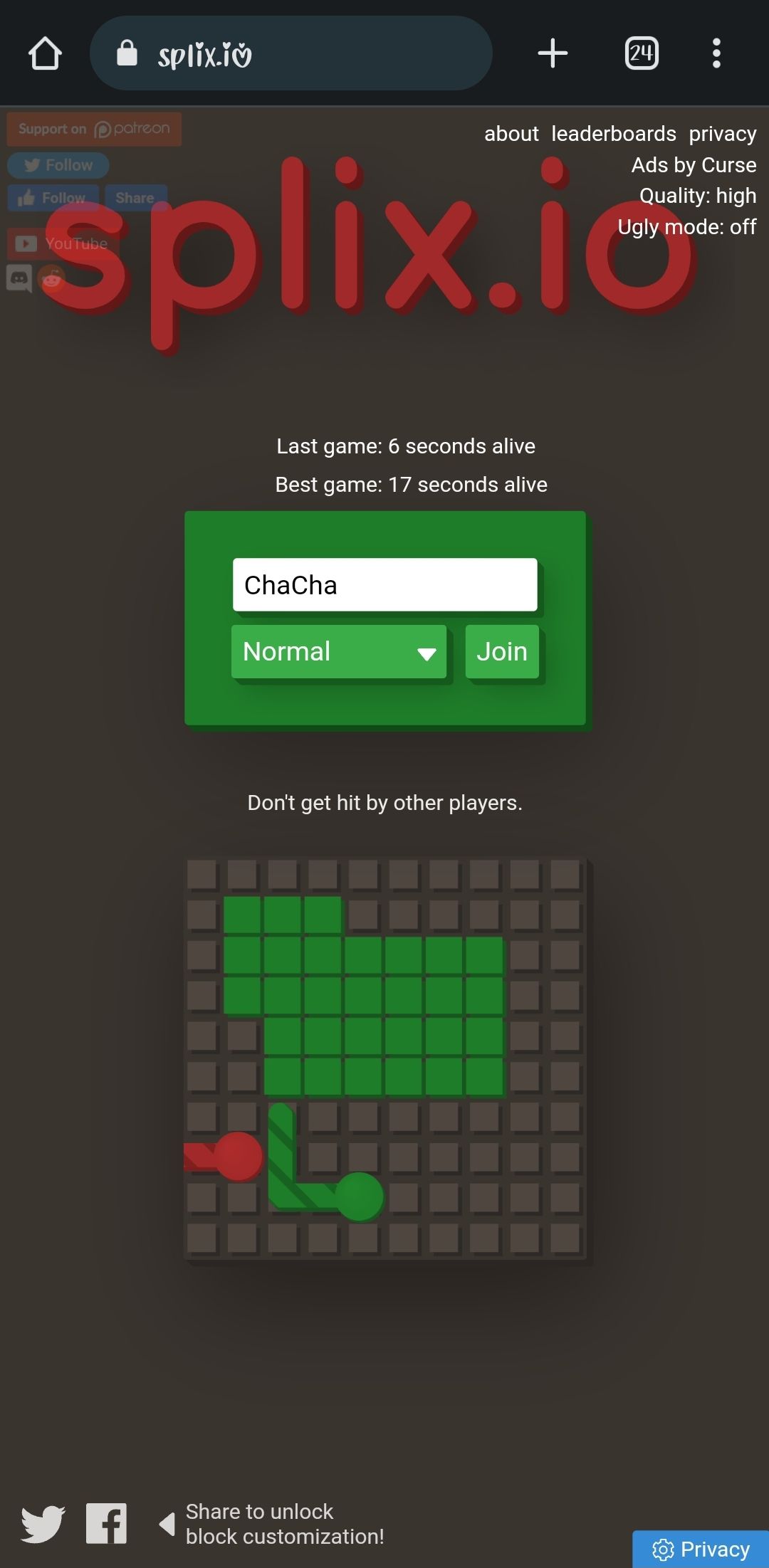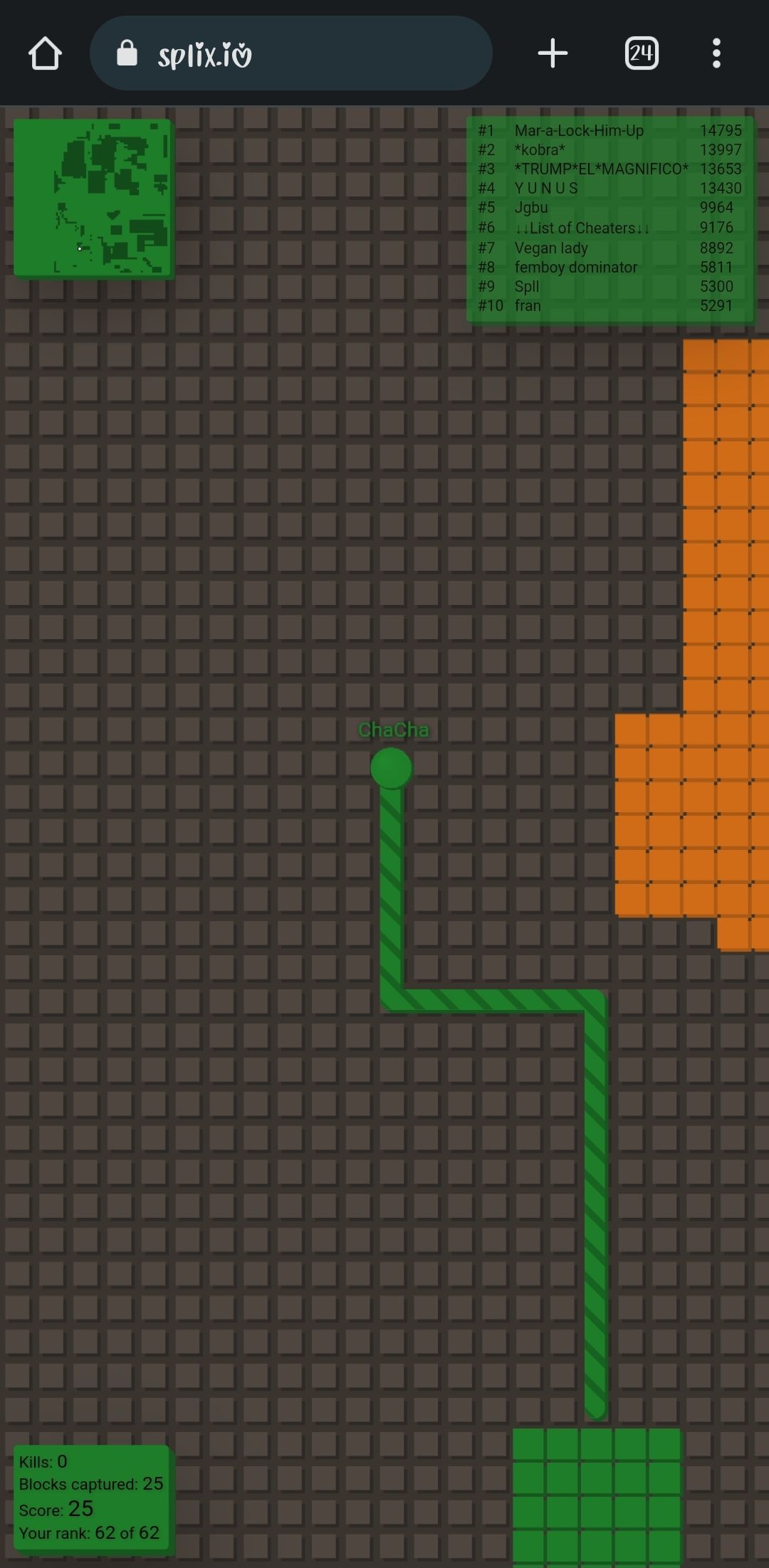 However, you'll need to be careful because if another player touches your trail before you close it, you'll lose and have to start the game all over again! The same rule applies to other players' trails, so you can also try to eliminate them by touching their unfinished territories. Additionally, there are power-ups scattered around the map that can boost your speed or give you temporary invincibility. Splix is all about strategy, quick thinking, and a bit of luck.
Link: Splix
12
Dominoes
Play the classic tile-matching game online with two or four players through this version hosted on Playdrift. Matching tiles score points, and whoever earns the most wins the game. If you're interested in a simple board or card game to play, dominoes is an excellent contender to keep you busy.
You're not required to make an account to play, but you'll have to at least sign in as a guest. Once you're in, you can host a game, enter a room, join a match, invite others to play, and spectate an ongoing match. The only downside is that you're expected to be already familiar with Dominoes' rules and variants since the instructions are nowhere to be found on the web page.
Link: Dominoes
Plenty of space-saving options
In a world where our phones are overflowing with apps and struggling for storage space, the option to play games directly through your mobile web browser is a breath of fresh air. Of course, you can still play some of the best Android app-based games if you'd like, but with the option to play in your mobile web browser, there are no downloads, no space being eaten up, and no reduced data usage to worry about. What's not to love?
Each game mentioned above, from the iconic Tetris to the viral Wordle, shows that you don't have to clutter your device with additional apps to have a great gaming experience. In fact, web-based games are often more accessible and less demanding on your phone's resources. As you can see, they clearly have their advantages. So, which games will you be bookmarking in your mobile web browser?