No two Android phones are alike, just as what you need in your next phone will differ from what someone else needs. Luckily, Android phones come in all shapes, sizes, and price points, but some are just better than others. Whether you're looking for a foldable phone powered by the latest and greatest in mobile processing, one of the best budget phones that don't hold back on power, or Google's latest Android enhancements, there's something here for you.
As we reach the halfway point of 2023, the smartphones that make up the best Android phones are ever-changing. With the launch of Samsung's Galaxy S23 series, the stateside arrival of the OnePlus 11, and the affordable — albeit less so than ever — Pixel 7a finally making its debut, there are plenty of fresh choices to pick from if you're shopping for a new smartphone. Plus, as soon as the Asus Zenfone 10 is available here in the US, there's no doubt it'll be a contender on our list.
Your next daily carry should be one of the best Android phones

Google Pixel 7 Pro

Best overall
Best all-around Android experience
$699 $899 Save
$200
The Pixel 7 Pro is Google's most powerful flagship yet, even if it's only a small leap over its predecessor. With a refined design, improved camera hardware — including a 5x telephoto lens — and the Tensor G2 chipset, it's an impressive device, even well into 2023. But it's Google's software where the Pixel 7 Pro really shines.
Pros
Excellent camera software
Biometrics are pretty reliable
Cons
Battery life is a little lackluster
The Google Pixel 7 Pro looks a lot like its predecessor, so much so that early adopters of the Pixel 6 can rest easy. So what's new with this gen? More than you think. It all starts with the design, which has been subtly revised in some crucial ways. The back panel is still glossy glass — a bummer, to be sure — but the camera bar is coated in polished aluminum that blends directly into the phone's frame — hot stuff. The curved screen is still here, but it's much less rounded this time, making it easier to hold in your hand than the Pixel 6 Pro ever was. Tensor G2 also powers it, and while it might not be a generational leap in performance, it makes a slew of new AI-powered software tricks possible.
The real highlight here, as always, is the camera. Google kept the same 50MP primary sensor around, outputting images at 12.5MP. It's able to crop in at 2x this year, though, and the resulting images are incredible. Also, the ultra-wide lens has been upgraded to a much wider field of view, one that can actually be labeled as "ultra-wide." And thanks to those improvements, the Pixel 7 Pro features an exclusive Macro Mode. Of course, the biggest upgrade over the base Pixel 7 is the telephoto lens. It's 5x this year — up from 4x — and supports up to 30x digital zoom using Super Res Mode. It takes some incredible photos, especially at 10x, which seems to be Super Res Mode's sweet spot.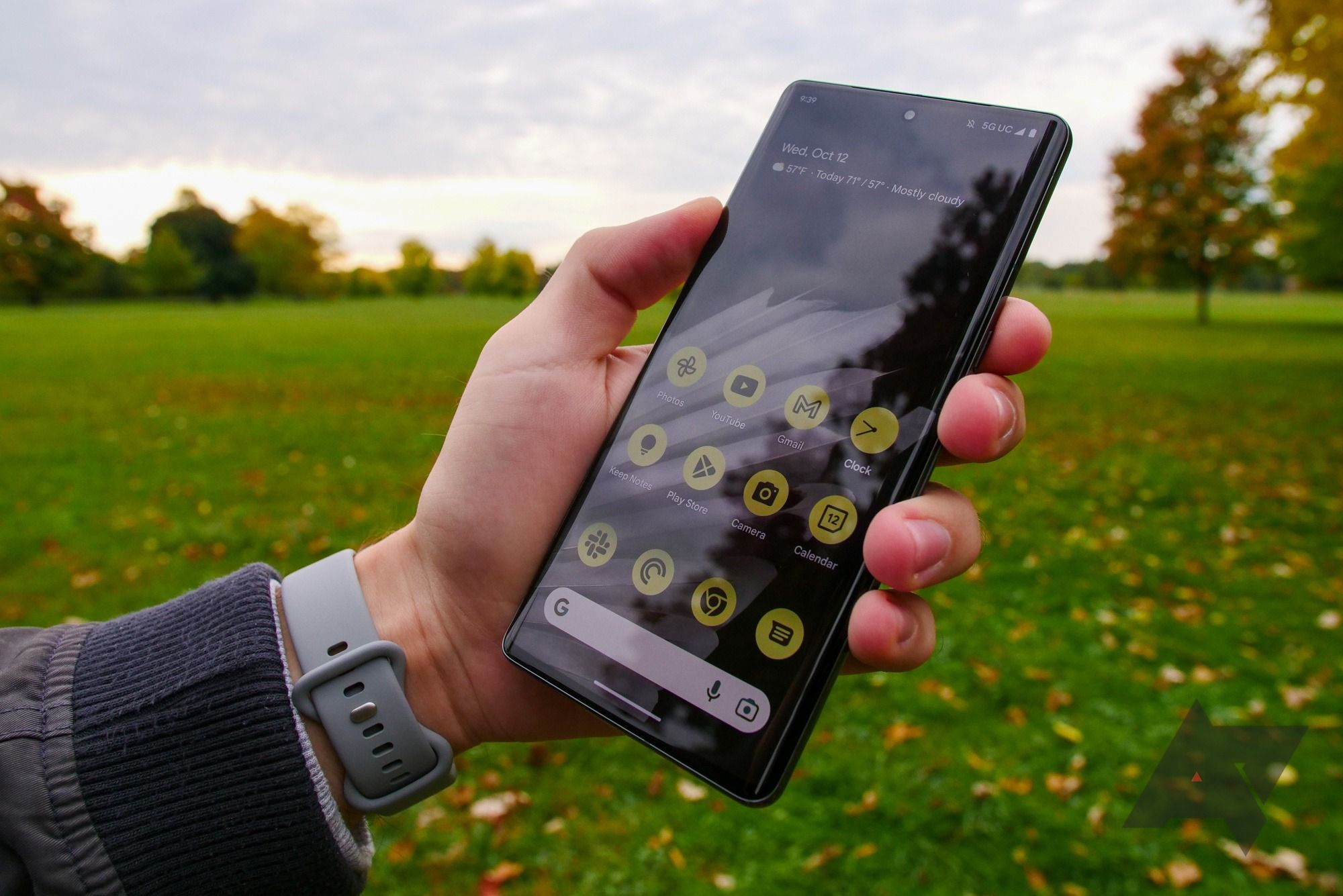 No phone's perfect, and that includes the Google Pixel 7 Pro. As taken as we might be with it, the battery life leaves something to be desired. You'll likely get through a full day with normal use, but not much more. We also prefer some of the design choices on the smaller Google Pixel 7; that polished aluminum looks great at first glance, but our review units have already picked up some scratches. Tensor G2 has also proven itself to run pretty warmly, something we're hoping improves on the upcoming Pixel 8 series this fall.
In 2021, we declared the Pixel 6 the better buy for most people, which is still true today. But it's getting harder than ever to ignore how good the telephoto lens is on the Pixel 7 Pro. So if you want to get the most out of mobile photography, the Pixel 7 Pro is where it's at — and that's why it earns our editor's choice placement as the best Android phone right now.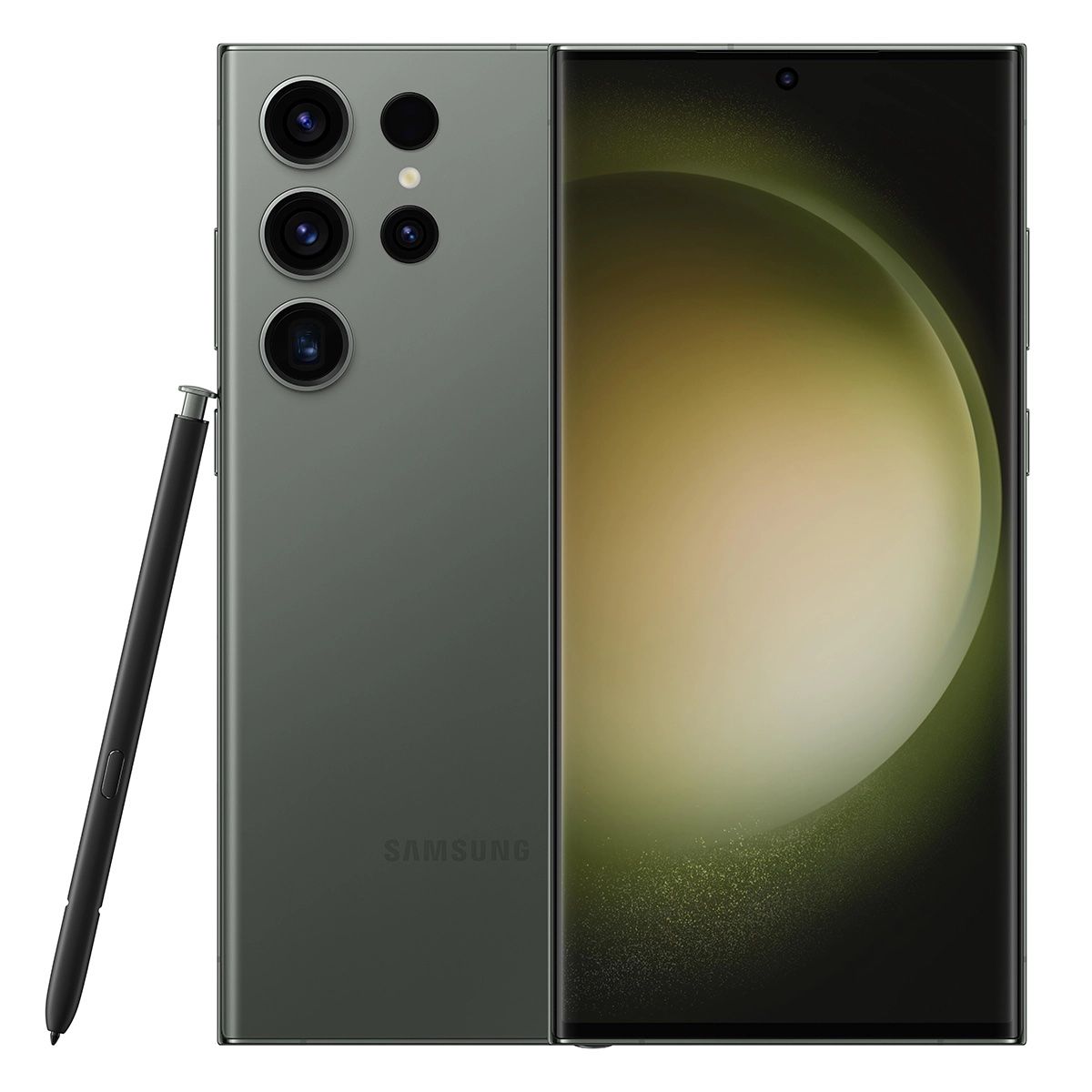 Samsung Galaxy S23 Ultra

Premium pick
A powerful phablet
$950 $1200 Save
$250
The Galaxy S23 Ultra is the Note replacement you've been waiting for. Samsung's hardware is second to none, with the curves of this phone's display more comfortable for writing and typing than ever before. But it's the cameras where this phone really shines, centered around a 200MP sensor that can perform equally in light and dark settings. Just be prepared to pay for this premium experience.
Pros
Best display in a smartphone
Incredibly powerful
Amazing camera array
Cons
Very expensive
Camera software has a few quirks
If money is no object, the Samsung Galaxy S23 Ultra is the phone for you. Samsung has once again crushed the competition with impeccable hardware — you truly cannot find a nicer-feeling phone on the market right now. It's also packed to the gills with features: a massive 6.8″ 1440p display, an S Pen for taking notes or doodling while on the go, all-day battery life that will carry well into the next morning, and an incredible array of cameras on the back.
Of those four lenses on the Samsung Galaxy S23 Ultra, its main 200MP sensor packs an absolute punch, even if most of your shots result in 12MP binned images. Photos and videos alike turned out great, though it's not without some limitations, especially when it comes to motion. The Pixel 7 Pro might be the go-to phone for anyone who prefers an easy auto mode, but if you want to shoot manually, the Galaxy S23 Ultra will make you feel right at home.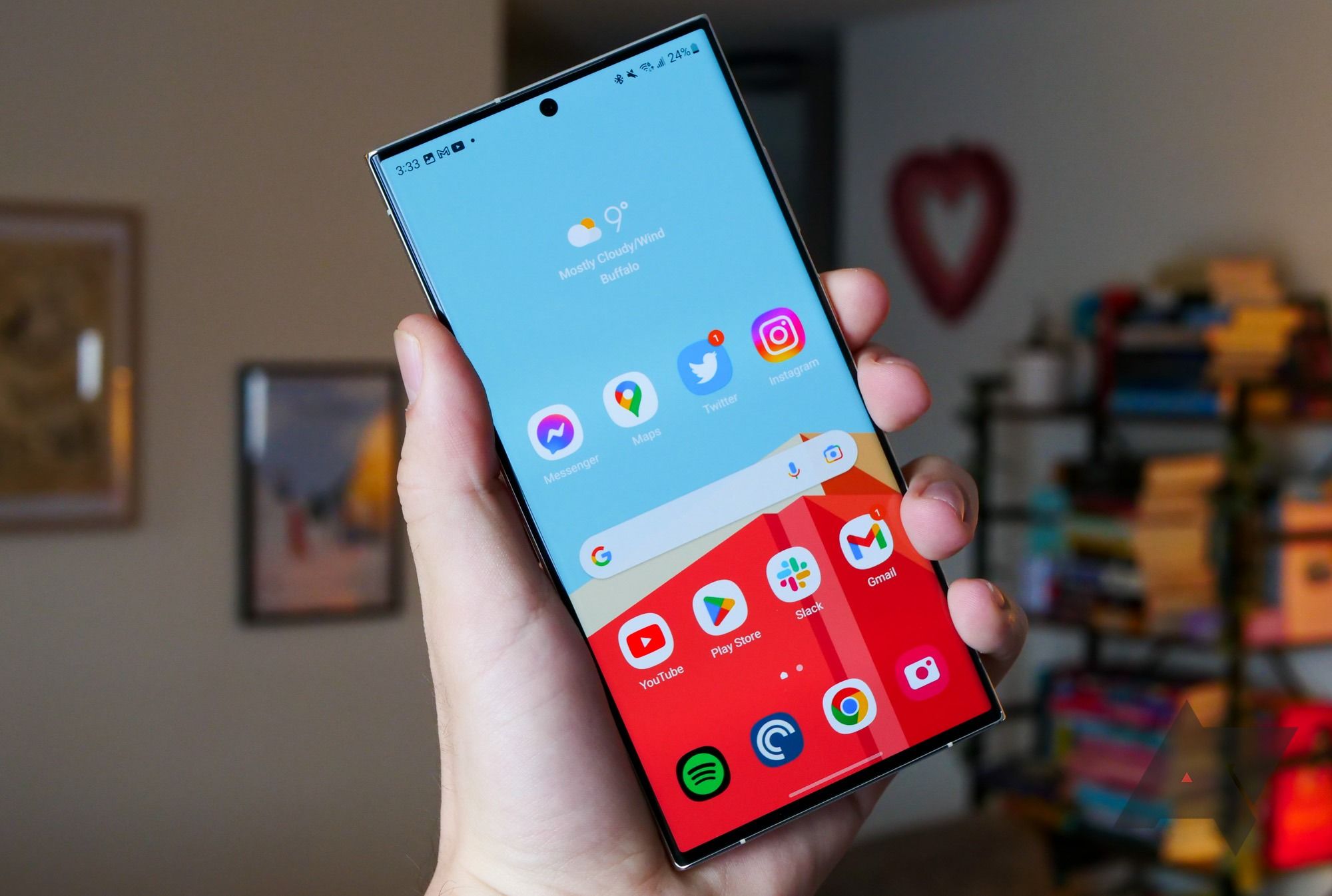 $1,200 is a lot of money, especially considering that's the starting price. But Samsung has a proven track record of keeping its phones updated with consistent and timely monthly patches. The Galaxy S23 Ultra is set to get four major OS upgrades alongside five years of security updates, which means you're covered until Android 17 and 2028, respectively. That bests Google's policy and ensures that your money is set to go a long way. It's a big asking price, but if you can afford it and are in the market for a new phone, this is the device to beat in 2023.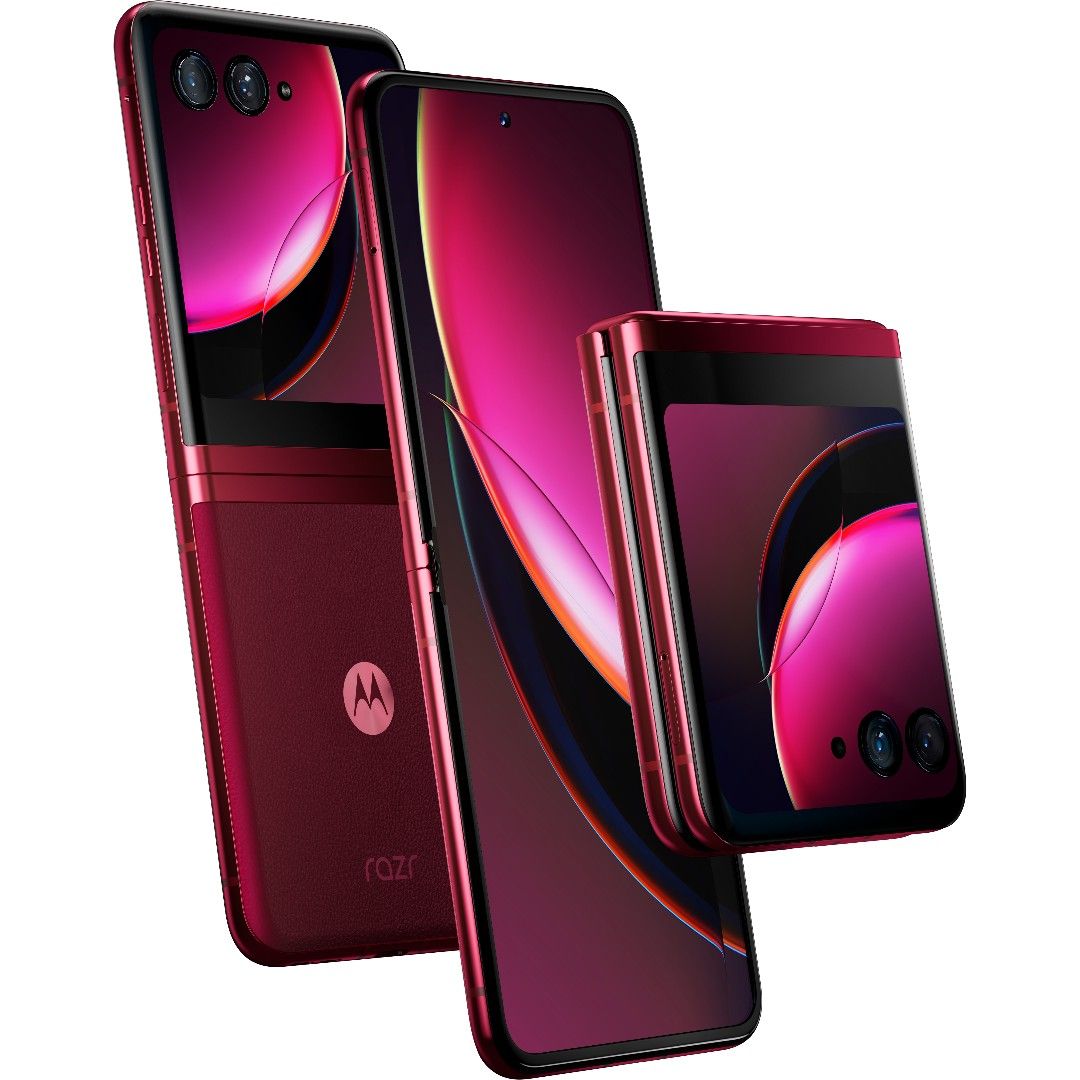 Source: Motorola
Moto Razr+ (2023)

Best clamshell foldable
The best '00s nostalgia you can buy
The Motorola Razr+ is everything we've wanted from a clamshell foldable. The front screen is fun and functional, capable of everything from firing off emails to controlling music to playing games. Inside, you'll find a standard smartphone experience on a large 6.9″ display. Throw in a relatively affordable price, and you're cooking with gas.
Pros
Front screen is surprisingly capable
Decent battery life for a small device
Phones haven't been this fun in forever
Cons
Motorola's software updates can take a while to roll out
Cameras aren't great
Faux leather on the magenta option won't be for everyone
Samsung has long held its crown as the foldable king, largely thanks to an absence of rivals in the US. And while Google stopped short of claiming the Galaxy Z Fold-series' crown, Motorola has had more like on the clamshell side. The Motorola Razr+ is an exceptionally fun phone, and as long as you can deal with some inconsistent — and often mediocre — cameras, there's a lot to love here.
On the inside, you'll find a pretty typical Android experience. An ultra-tall 6.9″ display looks and feels like your regular Motorola phone, right down to the twist and chop gestures for the camera and flashlight, respectively. It's the outside of the phone where the Razr+ really shines. That 3.6″, 1:1 display might sound small on paper, but it's surprisingly capable of accomplishing most everyday tasks. From sending a text to looking up directions, this screen makes it easy to keep your phone folded when you don't need it, all while saving on battery life in the process.
As with all foldables, the cameras are the big weak point here. Motorola has always struggled to keep up with the likes of Google and Samsung, and that's still true. They're not completely incapable, but you shouldn't expect anything amazing. Still, after taking a couple of years off, this latest Razr is an astounding achievement for Motorola. We'll have to wait and see how Samsung counters with the upcoming Galaxy Z Flip 5, but right now, this is the pocket-friendly phone to beat.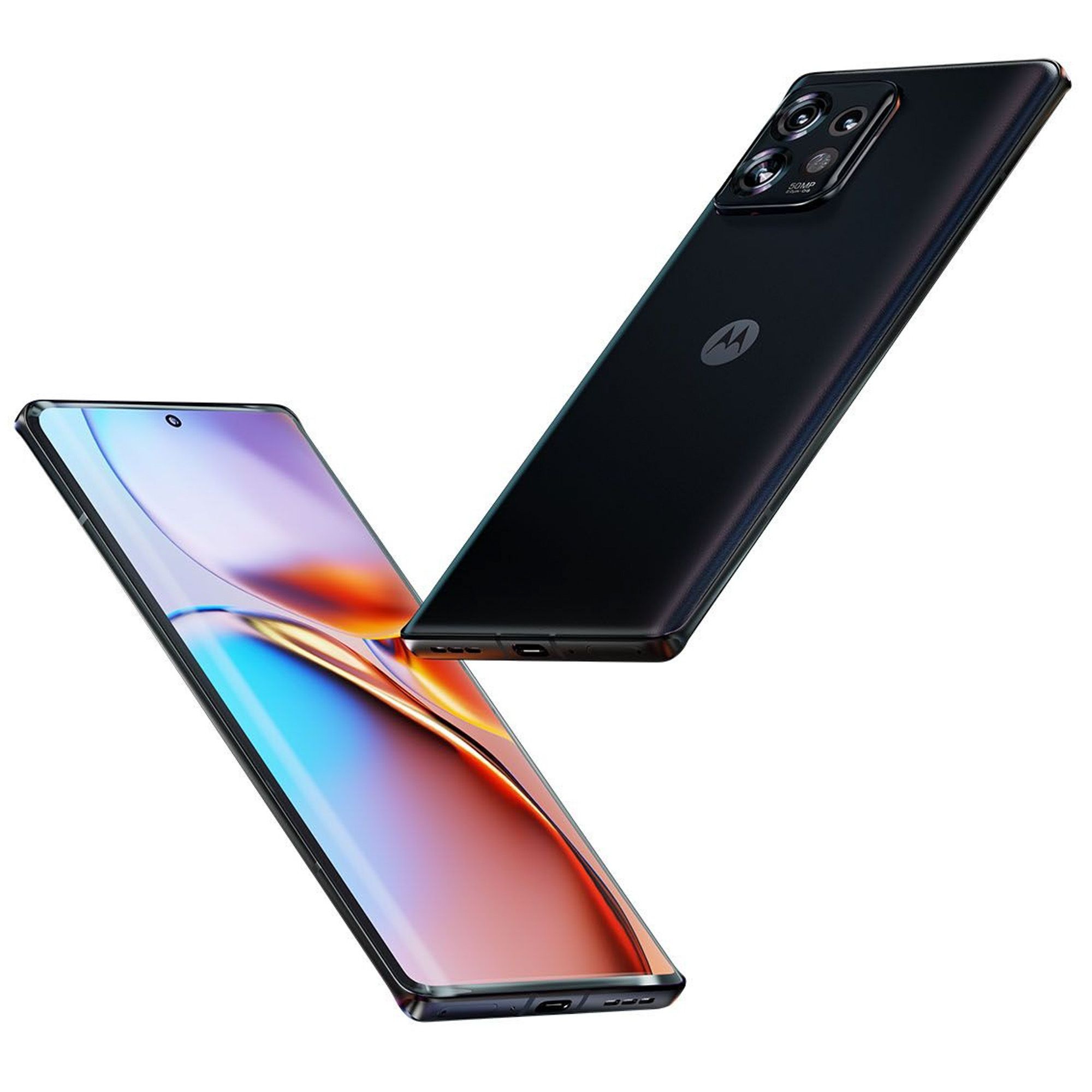 Moto Edge+ (2023)

Best Pixel alternative
A competent, affordable flagship
$700 $800 Save
$100
The Moto Edge+ is the perfect alternative for anyone looking to avoid the Samsung-Google duopoly of the Android market. With excellent performance, long-lasting battery life, and an affordable price point, there's not much to not like here.
Pros
Total bargain for these specs
Excellent mix of performance and efficiency
Fast-wired charging with a brick in the box
Cons
Slippery phone with curved edges and silky matte glass
Motorola's skin can feel a little barebones
Camera still can't quite compete with Google
Frankly, we're as surprised to see this year's Moto Edge + finding its way onto this list as you are. Previous flagship entries in the Edge series have ranged from absolutely average to disappointing at best, but with this year's phone, Motorola kind of crushed it.
The phone offers a perfect mix of smooth performance and efficient power-saving, mainly due to the killer combination of the Snapdragon 8 Gen 2 SoC and a 5,100mAh battery. Despite that, the Edge+ manages to maintain a svelte chassis, essentially curving every side of the phone into itself to make for a smooth, sleek device. Not everyone is going to love the curves here, but they're fairly inoffensive, especially if you're going to slap a case on it.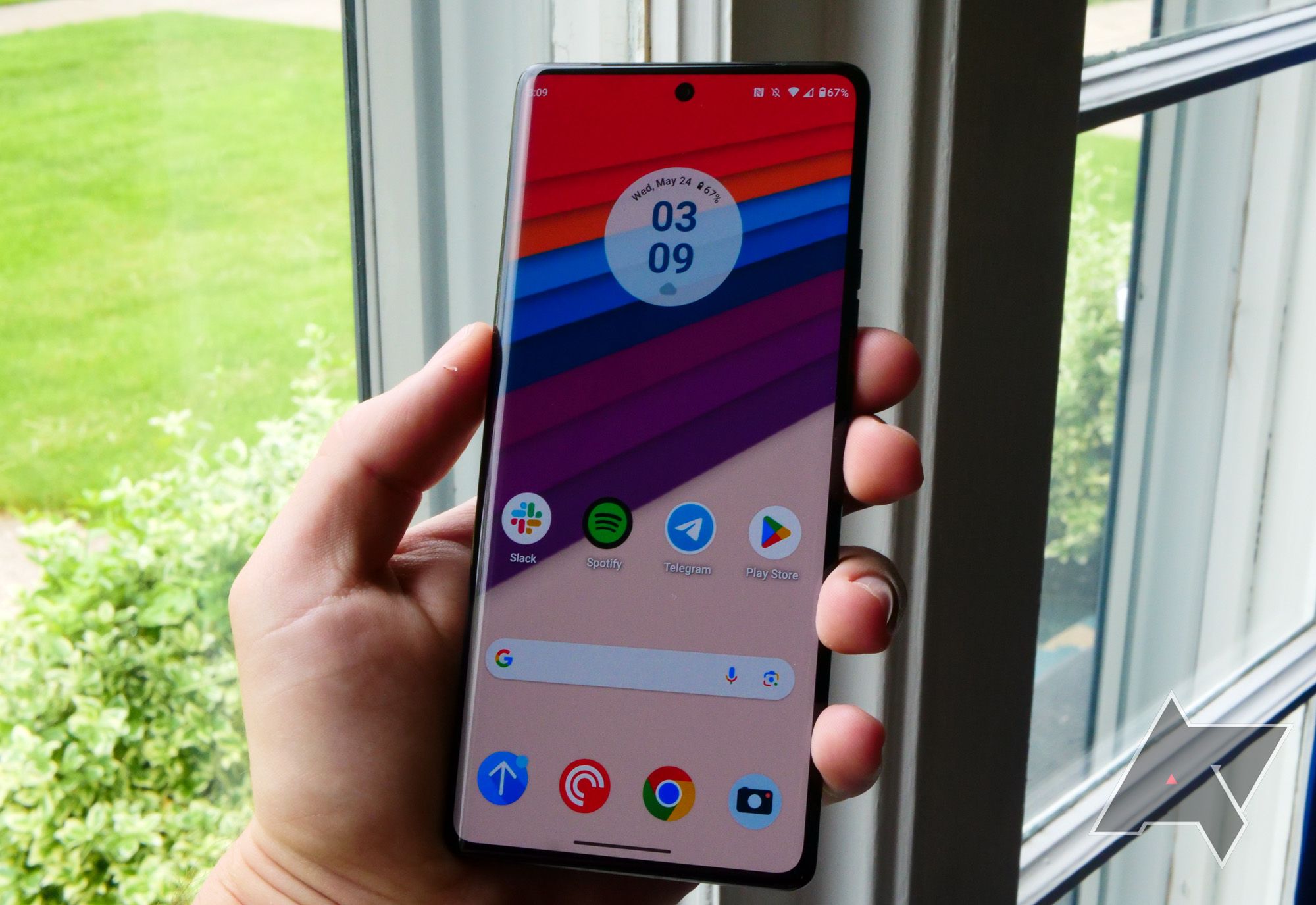 Motorola has nailed performance before, though, so what makes the Moto Edge+ different? Basically, the entire package is here. The camera system is the best the company has offered in years, a huge step up from previous generations. It still can't touch the best from Google and Samsung, but it's at least it's on par with OnePlus. And with Motorola's new update policy, you can actually look forward to using the Edge+ for years to come. All of this in an $800 package with 512GB of storage makes it a winner in our book.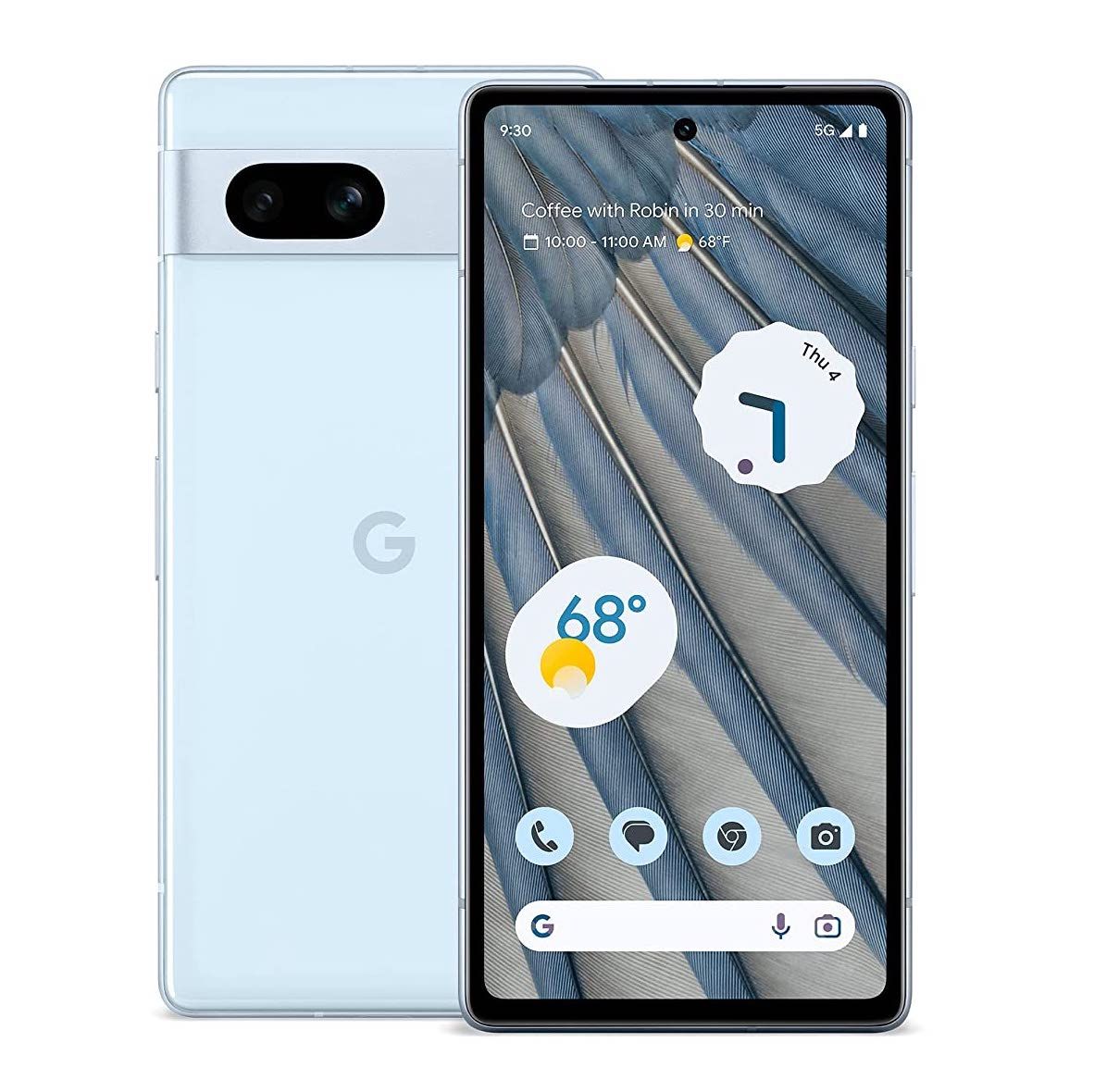 Source: Google
A step up from the Pixel 6a
Google's new cheap winner
$444 $499 Save
$55
The Pixel 7a improves on its predecessor in nearly every way. From a larger camera sensor to wireless charging, a 90Hz display to a reinforced frame, there's very little difference remaining between this phone and the flagship Pixel 7. Unfortunately, its price tag is also higher than in previous years, placed just $100 less than Google's mainline smartphone.
Pros
Best photos on a smartphone under $500, bar none
New colors and a plastic back improve the Pixel 7's design
New features like a 90Hz display and wireless charging
Cons
Battery life is somewhere between disastrous and subpar
Higher price than previous generations
Slow charging speeds, especially wireless
The Pixel 7a is an upgrade from Google's previous A-series entry in every sense of the word. It's faster, sleeker, and more colorful than ever before. Google has outfitted the 7a with some premium features, including wireless charging and a 90Hz display, all while offering some excellent color choices that make it far bolder than the Pixel 7 could dream of being. The plastic back and metal frame make for a rigid, durable device, one that should survive anything you throw at it. And the new camera lineup is as impressive on the A-series as it's ever been, delivering the best photos you'll find on anything in this price range.
Of course, this phone is all about compromise, and you'll have to decide if that makes its $500 price point worth it. For starters, the display is a noticeable step-down from what's found on the Pixel 7 — Google doesn't even ship it with Smooth Display enabled by default. Wireless charging is never the fastest way to power up a device, but on the Pixel 7a, it's limited to just 5W. And the battery life is far below what you'll find on competing devices, with most of the AP team struggling to reach five hours of screen-on time.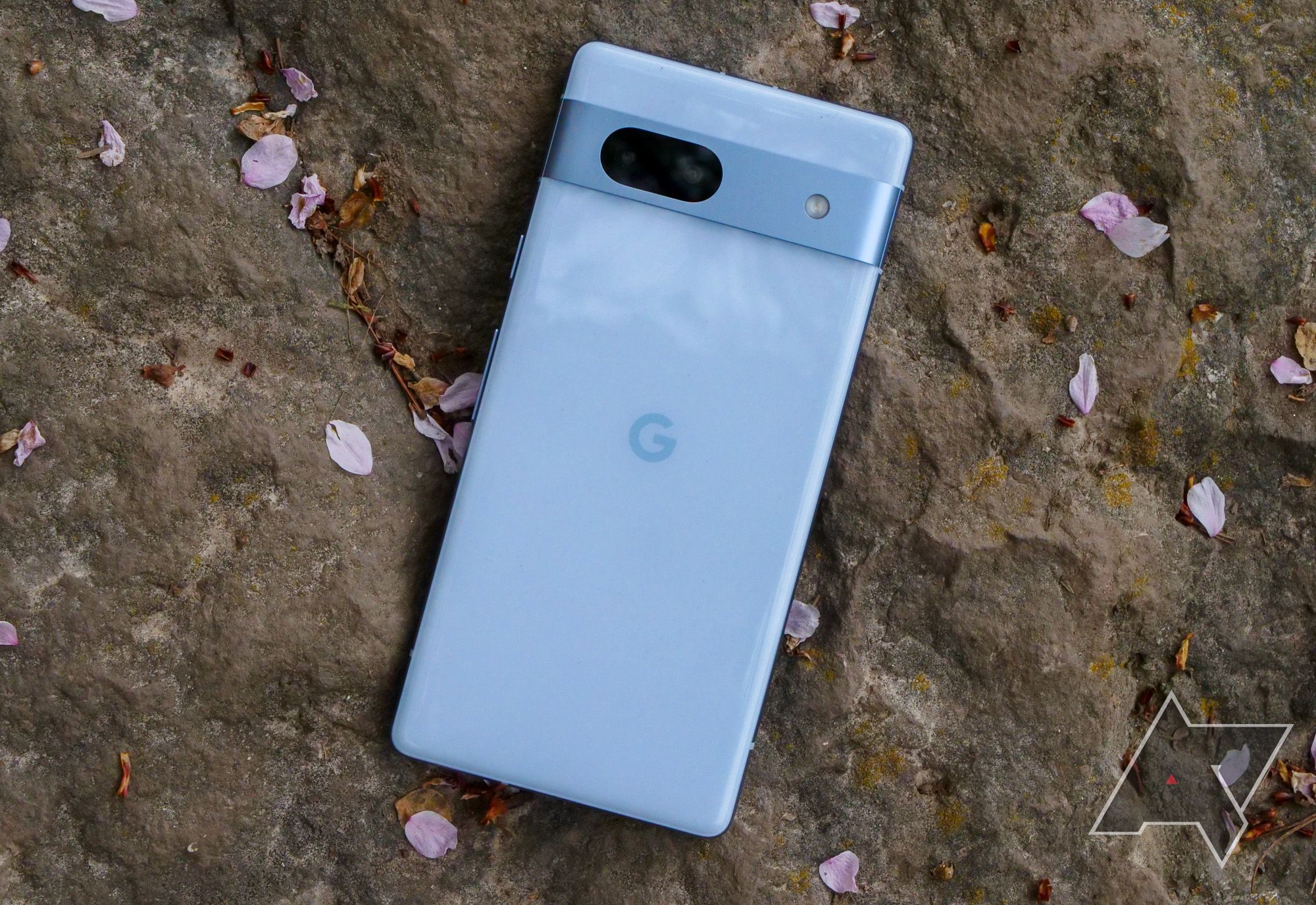 If you're considering the Pixel 7a, keep in mind that the Pixel 7 and Pixel 6a remain good options as well. If you're looking to save some cash, the Pixel 6a delivers a good experience for just $350 — or less if you can find it on sale. Meanwhile, the Pixel 7 is a slightly better version of the Pixel 7a, and occasionally, you can find it for the same $500 price tag as this phone. With that discount, it's totally worth grabbing Google's more expensive budget flagship phone. And yes, we're aware of how complicated the company's lineup is; it confuses us too.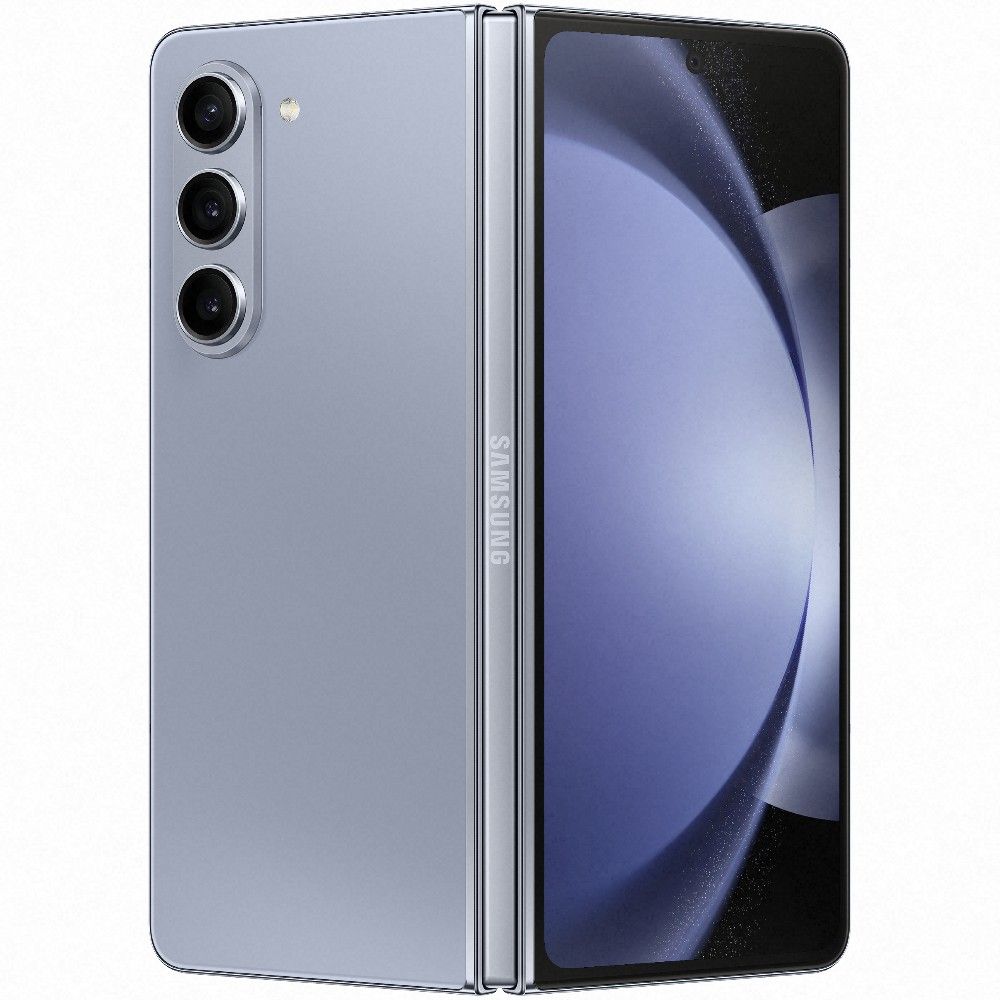 Source: Samsung
Samsung Galaxy Z Fold 5

The premium foldable
Ultimate phone-and-tablet hybrid
$1800 $1920 Save
$120
The Galaxy Z Fold 5 might be a boring upgrade for anyone already converted to the foldable lifestyle, but if you're new to the club, this is the one to get. With a refined design and excellent big screen-ready software, the Z Fold 5 is another great foldable from Samsung. We're just hoping for something a little fresher next year.
Pros
Slimmer, pocket-ready chassis
Good battery life
One UI remains great on foldables
Cons
25W charging feels so slow
New features or changes are few and far between
Same cameras as last year
The Galaxy Z Fold 5 might not feel as exciting as previous foldables, but what worked well last year still works well on Samsung's latest release. This year's big improvement is a new hinge that allows the entire phone to fold flat for a thinner, lighter chassis. It's a change you'll only notice if you're coming from an older Z-series phone — and, frankly, no one with a Z Fold 4 or even a Z Fold 3 in decent shape should upgrade — but it's a welcome improvement nonetheless.
Most of this phone is the same as last year's, and it all starts with the screens. You'll find the same external 6.2″ display paired with an expansive 7.6″ inner screen, perfect for productivity. As a bonus, this year's folding display is brighter than ever before, matching the output of the Galaxy S23 Ultra. You still have S Pen support, complete with a new case. And thanks to the Snapdragon 8 Gen 2, performance and efficiency are better than ever. Moreover, One UI feels designed from the ground up compared to the experience on the Pixel Fold.
You might expect such an iterative upgrade to come with a price cut, but Samsung has kept its foldable ultra-expensive. The Galaxy Z Fold 5 once again starts at $1,800 for the 256GB model, with prices only going up from there. While we expect (or maybe just hope for) a more exciting model in 2024, the Z Fold 5 proves Samsung has retained its foldable crown for a reason.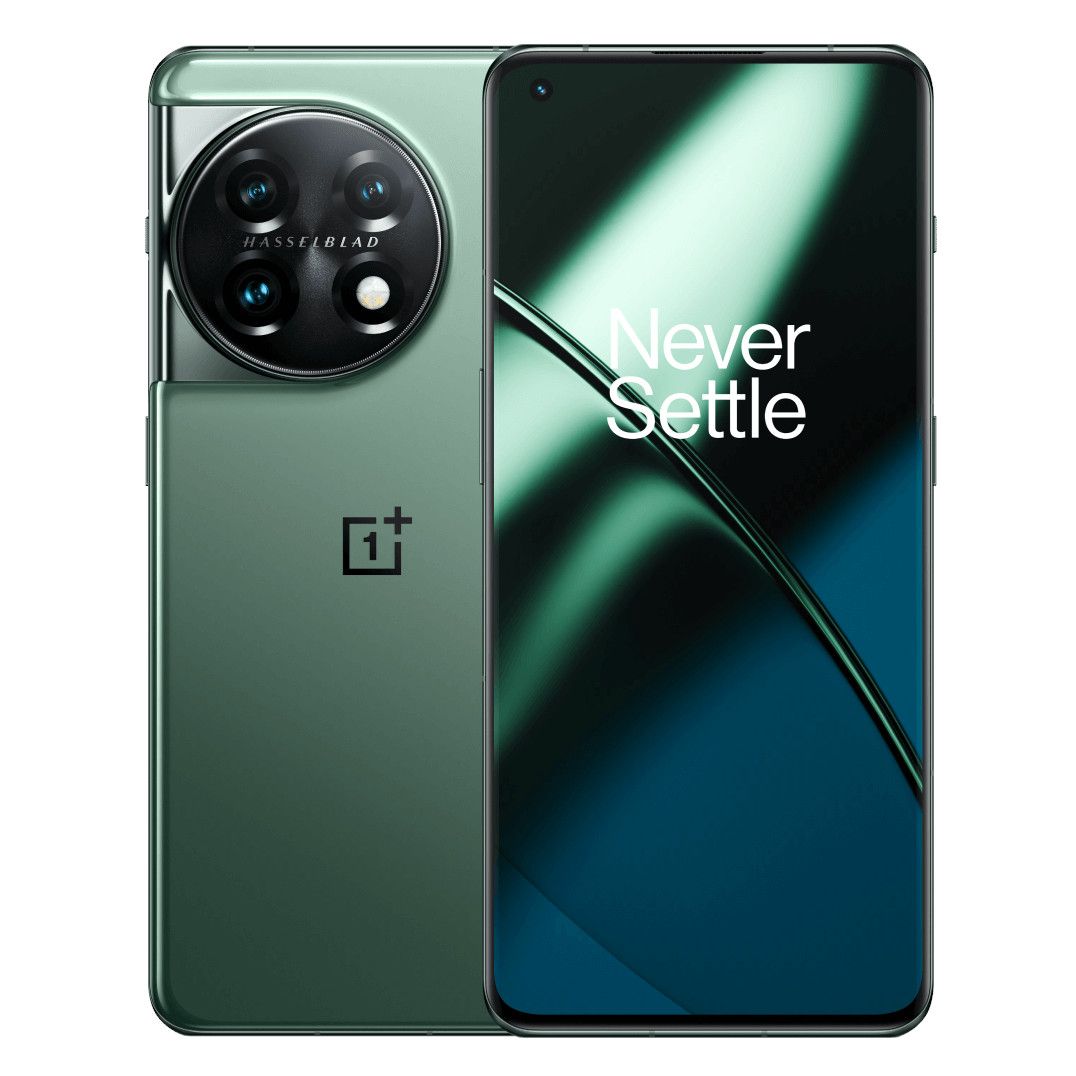 Source: OnePlus
OnePlus 11

Stellar battery life
A return to form for OnePlus
$550 $700 Save
$150
The OnePlus 11 is a return to form for the company. It sports an excellent display, improved build quality back up to par with the original OnePlus 10 Pro, and the company's signature fast charging. Its camera system is also pretty solid, thanks in part to the Hasselblad color science returning for a third generation. Even the alert slider has made its grand comeback.
Pros
Excellent battery life
Ultra-fast charging speeds
Excellent specs for the price
Cons
No wireless charging
OxygenOS 13 remains a pretty mixed bag
OnePlus is coming off a rough couple of years, but the OnePlus 11 is here to right the ship. This phone sports a high-res and ultra-fast display, perfect for movies and gaming. In addition, its build quality feels back up to par with the original OnePlus 10 Pro, even if its glossy green variant feels a bit too slippery in our hands. The Hasselblad color science is back for its third generation, and while the overall camera system isn't as impressive as the best you'll find from Google and Samsung, you can still score some pretty great shots. Even the alert slider has made its grand comeback.
The OnePlus 11's best feature, though, might be its battery. A massive 5,000mAh cell is good enough for two full days of use on a single charge, and with its bundled 80W charger — 100W outside the US — you can fully charge the phone in just about half an hour. And yes, the alert slider has made its grand comeback.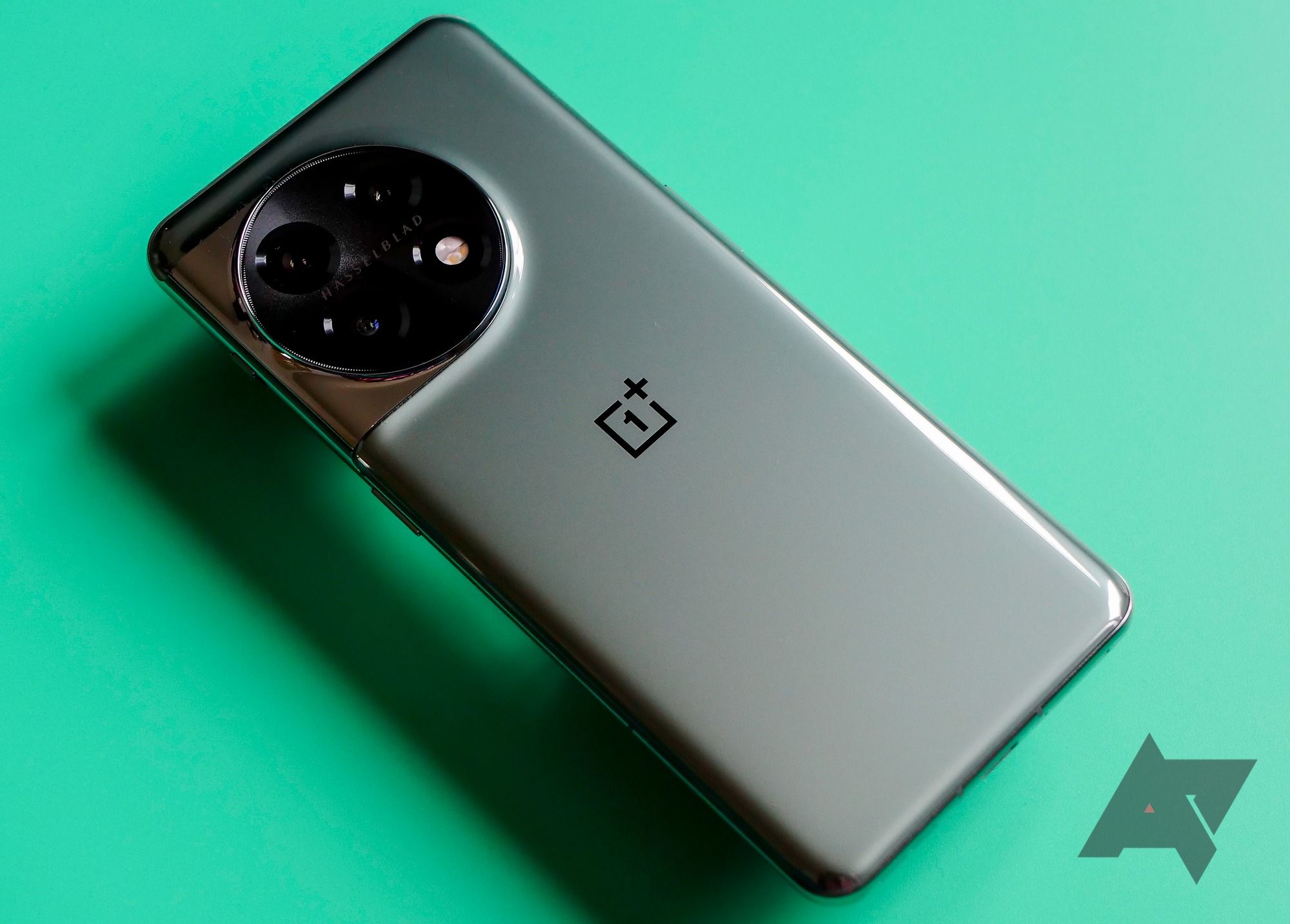 Granted, this phone isn't perfect. OxygenOS 13 is still a bit of a post-Oppo mess, a far cry from the days of completely clean builds. Meanwhile, its design is a little uninspired, combining a generic glass slab with a massive circular camera module. But for $700, it's a solid alternative to Samsung's Galaxy S23+, delivering a similar experience while keeping $300 in your pocket. Not too shabby, OnePlus.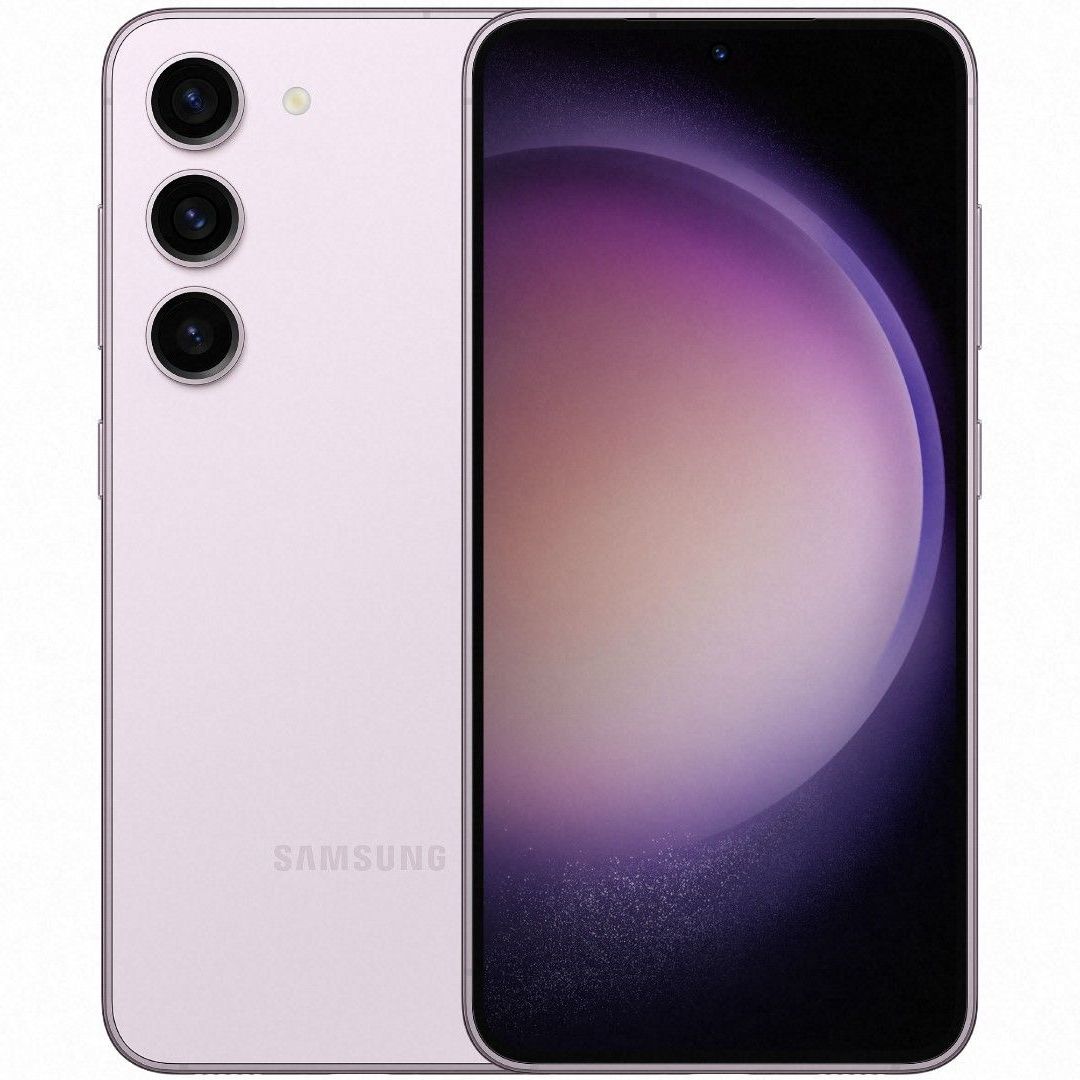 Source: Samsung
Great compact flagship
The small S23 is finally good!
$700 $800 Save
$100
Samsung's Galaxy S23 Ultra and S23+ might be more popular choices thanks to their larger displays, but if you're after the same sort of power in a more compact package, the base Galaxy S23 is the phone for you. With a near-identical specs sheet, this is the best compact phone experience you'll find with Android in 2023.
Pros
Improved battery life over its predecessor
Snapdragon 8 Gen 2 is efficient and powerful
Compact design and easy to hold
Cons
25W charging is slow
Camera struggles slightly in low-light
The Galaxy S23 Ultra and S23+ are excellent phones in their own right, but they're also huge. If you're looking for something a little easier to hold, Samsung's smallest Galaxy S23 shouldn't be missed. It matches those larger models in nearly every way — Snapdragon 8 Gen 2, 8GB of RAM, the same camera lineup as the S23+ — but in a much smaller package. Its display is limited to 1080p but looks plenty sharp, thanks to the smaller panel. Unfortunately, you'll have to settle in a couple of key areas, as the S23 is downgraded to UFS 3.1 storage (only the 128GB; 256GB has 4.0) and 25W wired fast charging.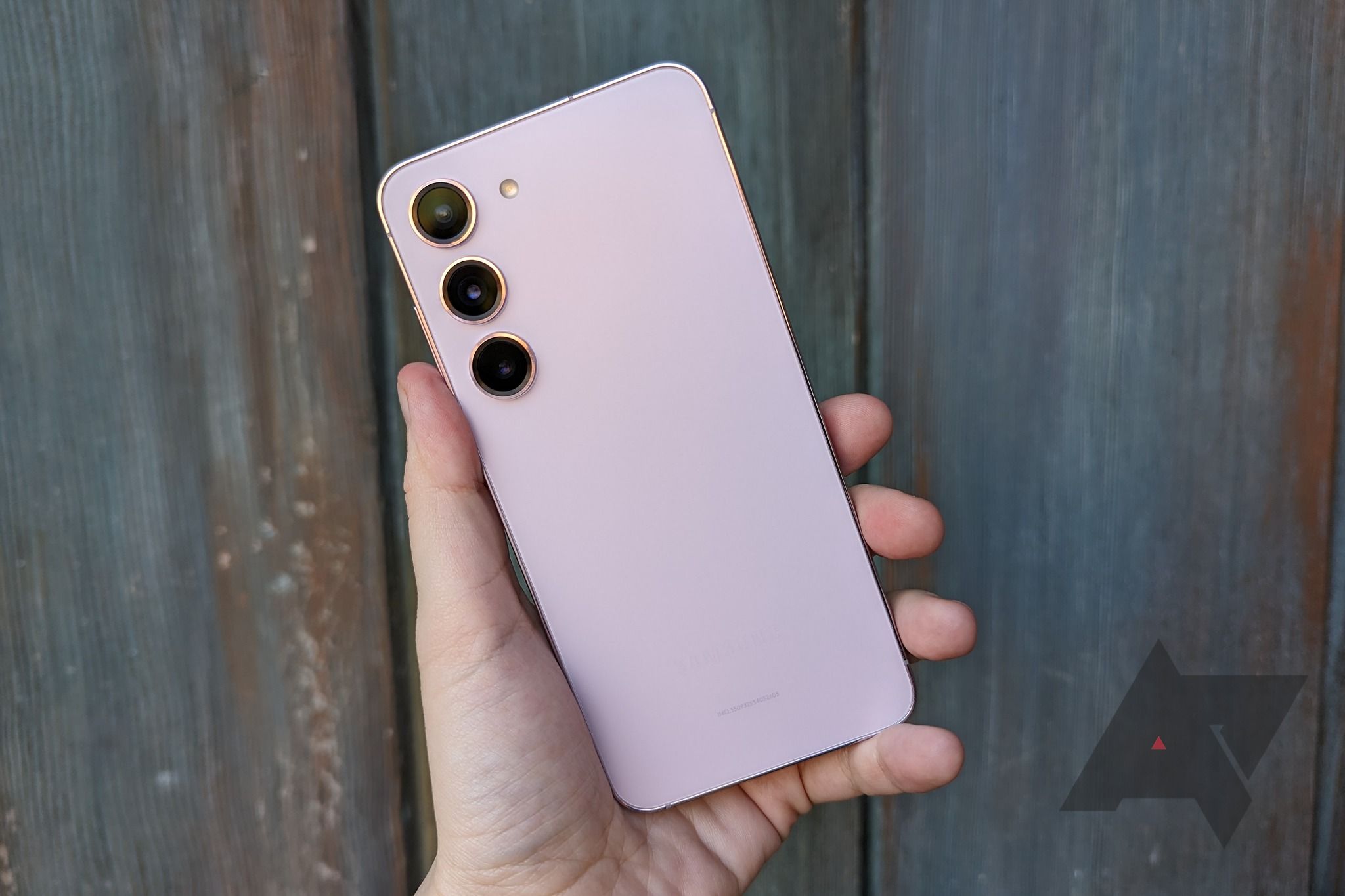 Don't let those sacrifices get you down, though. The Galaxy S23 still represents the best small phone Samsung has made since the days of the Galaxy S10e nearly half a decade ago. It sports phenomenal battery life for its size, capable of up to two days on a single charge depending on your use case. And everything else we love about the S23 series is here as well, including an excellent design, great camera quality, and One UI 5.1.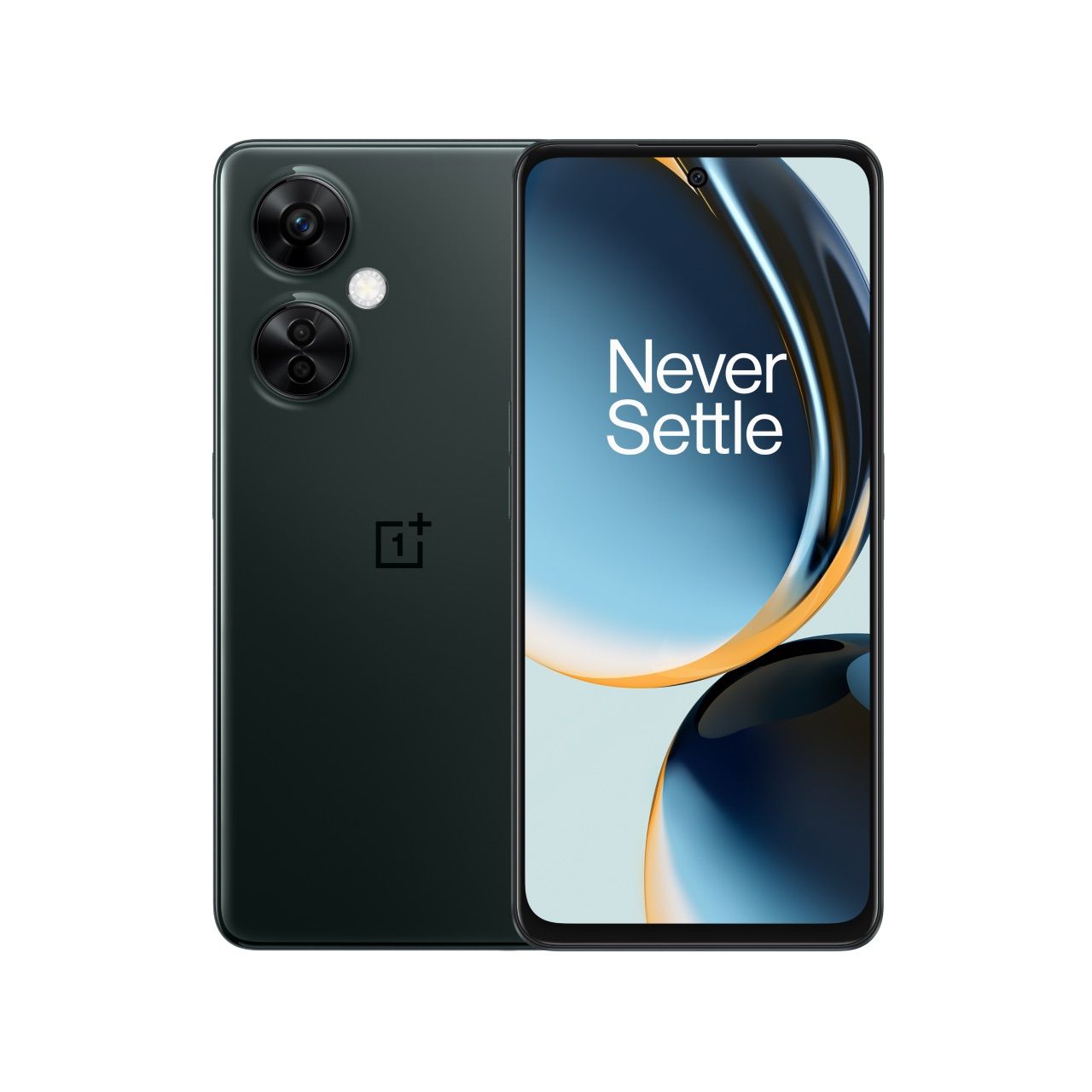 Source: OnePlus
OnePlus Nord N30 5G

Best OnePlus Nord phone
An affordable Pixel 7a alternative
$150 $300 Save
$150
Although it's not quite the replacement for the Nord N20 we envisioned, the OnePlus Nord N30 5G is a competent phone in its own right. With a faster display, solid battery life, and an affordable price, it's a solid offering — though we miss the AMOLED panel on the N20.
Pros
New 90Hz refresh rate
Solid battery life
Fast-charging budget phone
Cons
No AMOLED panel
Build quality feels cheap
Identical processor as the N20
We loved last year's Nord N20 5G, but OnePlus has decided to take the series in a new direction in 2023. The Nord N30 5G is more of a revision than a true successor, ditching some of our favorite elements of the N20 while improving others. The base design just isn't as unique looking, and the glossy plastic picks up plenty of scratches right out of the box. The display has been boosted to 90Hz, but at the same time, a swap from AMOLED to LCD means you won't see an always-on display here. And even the specs haven't seen much improvement, with the same Snapdragon 695 chip still employed.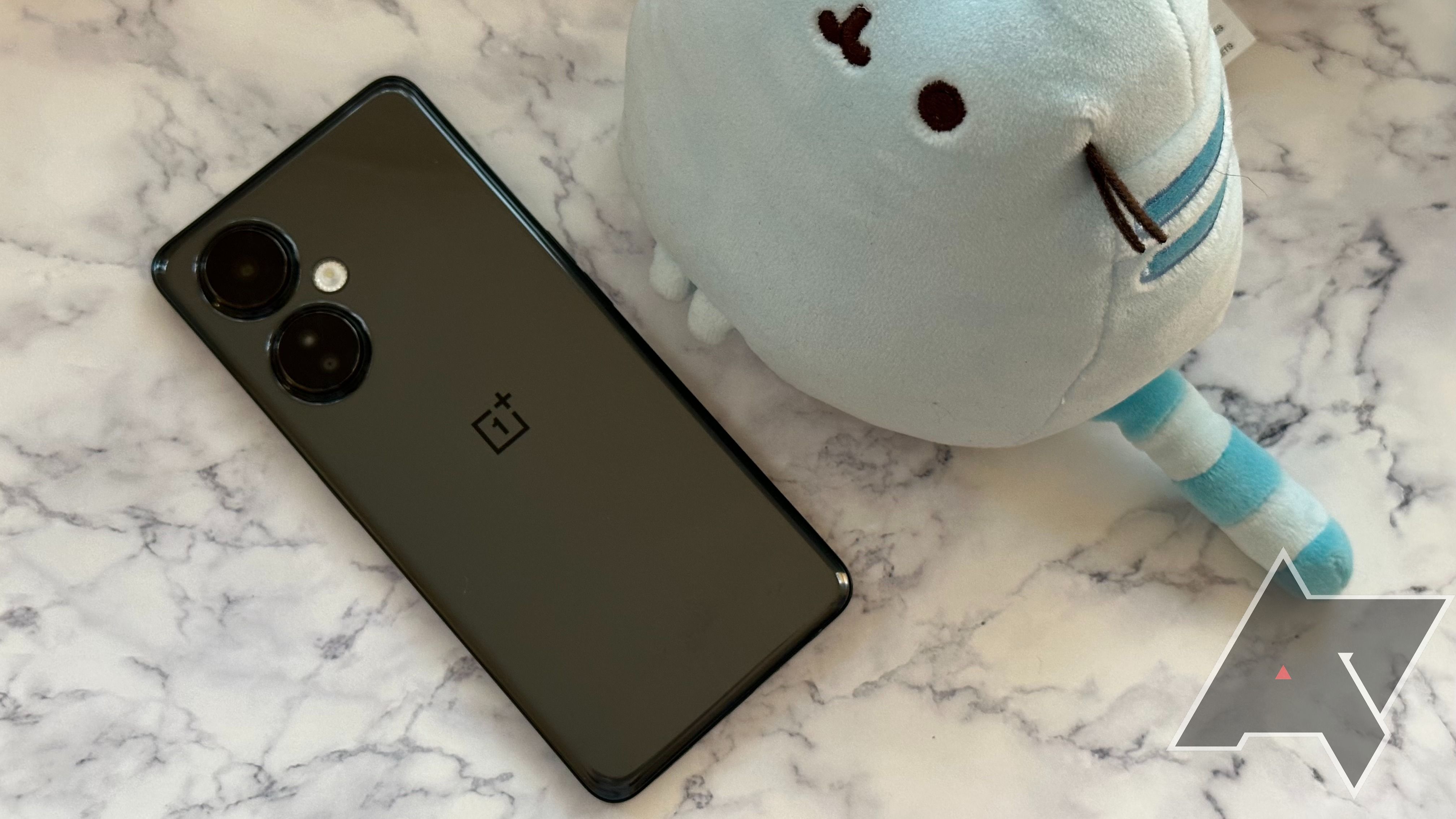 So while it's not quite the knockout hit that the Nord N20 was last year, it's still a competent, affordable device. Battery life is excellent, for example, and fast charging is a rarity in this price range. If you can get over the shortcomings on display here, the Nord N30 5G is a solid budget buy. Still, if you find an N20 in stock, you might be better off with that phone. Alternatively, you can also check out the Nord N300 5G. It's not quite as sleek or powerful as this phone, but it's a bit cheaper, making for a good alternative if you're on T-Mobile.
Source: Asus
Asus ROG Phone 7 Ultimate

Best gaming phone
Absolute maximum power
If you're looking for the best gaming experience on Android, this is it. Packing all of the power you could want, the Asus ROG Phone 7 Ultimate includes every gamer's need to get the most out of their favorite titles, right down to two USB-C ports. It's a big, expensive phone — but for many, that's exactly what the doctor ordered.
Pros
Large, fast display
Huge battery
All the specs you could want
Cons
Display might be a little too large for some
Expensive
No headphone jack
The Asus ROG Phone 7 Ultimate has dethroned its predecessor as one of the best gaming phones around, especially now that it's available in the US. Like the ROG Phone 6, this device is an absolute monster, with a top-of-the-line Snapdragon 8 Gen 2 chipset, a massive 6.78″, 1080p, 165Hz display, and a 6,000mAh battery guaranteed to deliver multiple days of use on a single charge. However, you're paying for the benefit of something like this; it starts at $1,300.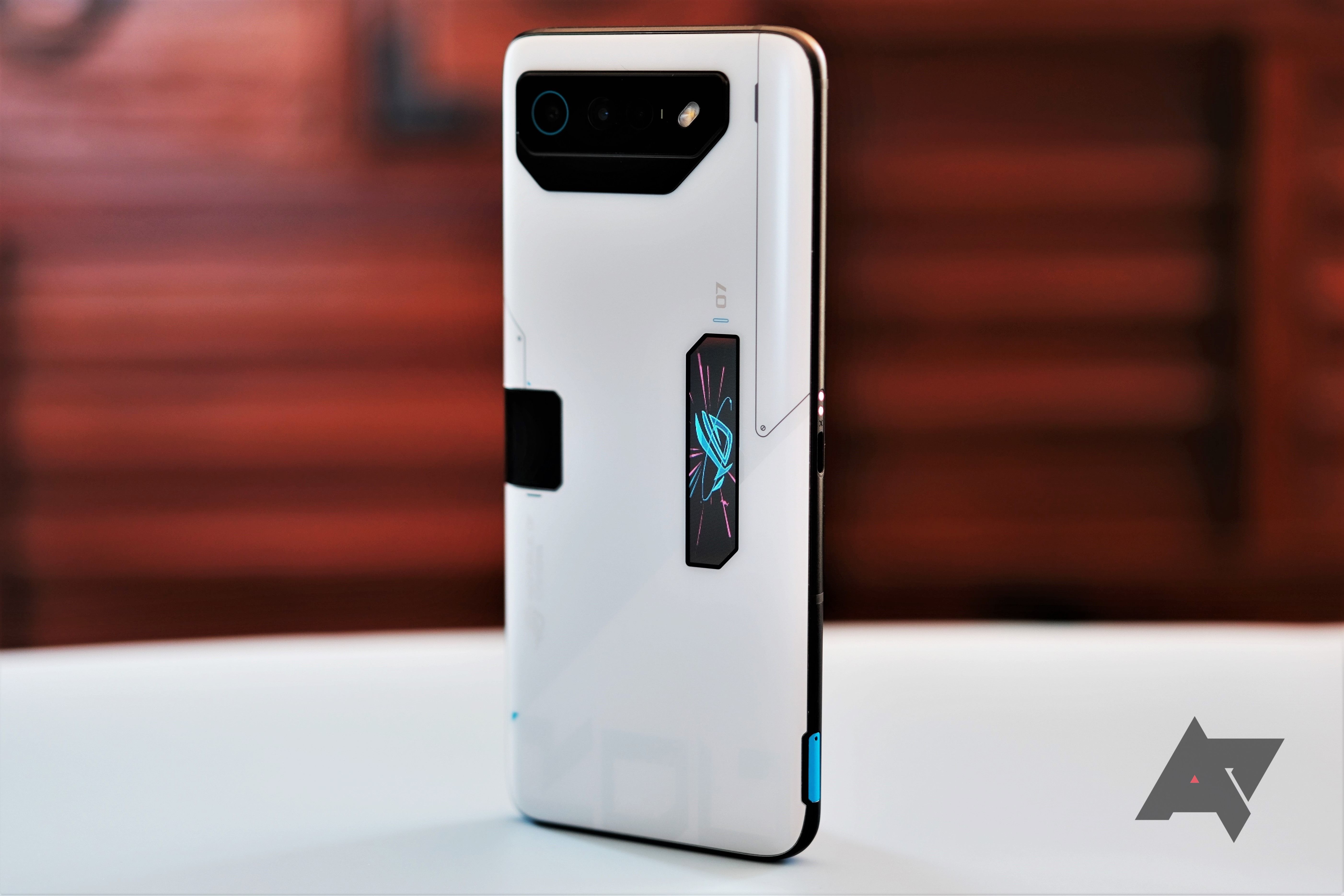 Still, our review found that there's very little missing from the ROG Phone 7 Ultimate, so long as you can deal with a couple of shortcomings. For one, it's bulky, big, and heavy. That comes with the territory, but not everyone is going to be comfortable using this phone. The cameras are exactly what you'd expect — this isn't a phone for photographers, so on-the-go gamers might need to keep some cash aside for a dedicated camera if it's another one of their passions. And, just to double down, it's an expensive phone, coming close to foldable territory in terms of pricing. If you can stomach all of that, though, this is as close to old-school Android phones as you'll find these days. All power, no compromise.
What's the best Android phone you can buy?

Whether you prefer your phone big or small, complex or blessedly streamlined, there's a brilliant Android phone for you. Google returned to steal our hearts with not one but two of the best phones you can buy today. If you're looking for an all-around fantastic phone, the Google Pixel 7 Pro is it. It sports a refined design over its predecessor, improved performance, and, most importantly, the best cameras on a smartphone today.
The primary sensor is just as good as it was in 2021, but the 5x telephoto is where the Pixel 7 Pro shines. It can take some incredible shots, and with Super Res Zoom, it can hit as high as 30x while retaining quality. The Pixel 7 Pro also manages to undercut its closest competition, Samsung. Truly, it's an impressive device.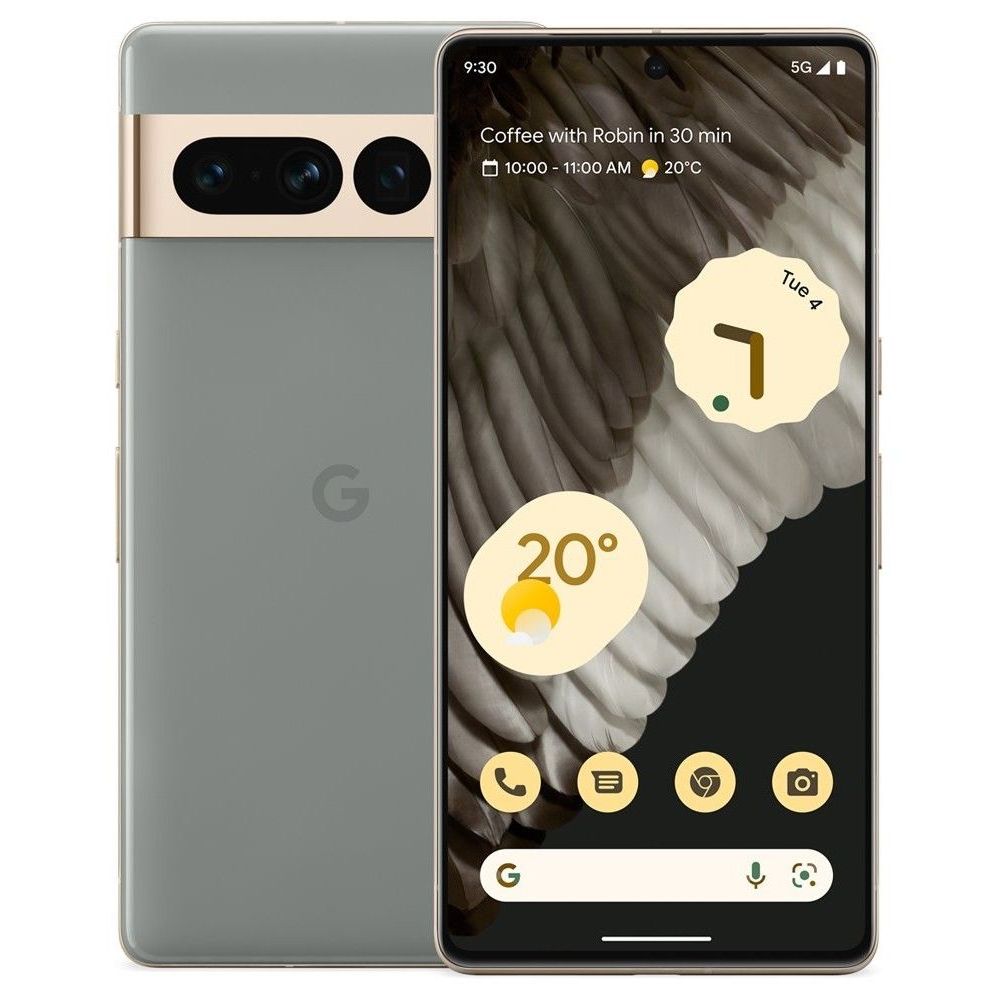 Source: Google
Google Pixel 7 Pro

Best overall
Best all-around Android experience
$699 $899 Save
$200
The Google Pixel 7 Pro might not look all that different from the Pixel 6 Pro, but it features some key upgrades that might cement it as the best in the series to date, and everything we loved about those last-gen phones remains the same. It's still packed with 12GB of RAM, features a huge 120Hz OLED display — now brighter than ever — and keeps the large camera bar design that, while not everyone's cup of tea, supports the phone from rocking back and forth on a table.
FAQ
Q: What are the most important things to look for in an Android phone?
It's easy to get overwhelmed by all the specifications and features thrown around in a phone's product listing or reviews. 100x zoom cameras, ultrasonic fingerprint sensors, S Pen stylus support, UWB, and the list goes ever on, but what do you actually need, and what's just icing on the proverbial cake? There are four key features you should look at in a new phone — after you decide on your budget, of course.
Camera
Screen
Battery
Software & updates
Why isn't processor or RAM in here? In recent years, the power of smartphone chipsets has more or less leveled out, and even the performance gap between mid-range and premium chipsets has shrunk considerably. In short, most phones in the same price bracket have the same level of performance, and in the flagship space, you're already getting more memory than you probably need, too.
Q: What should you look for in a smartphone's camera?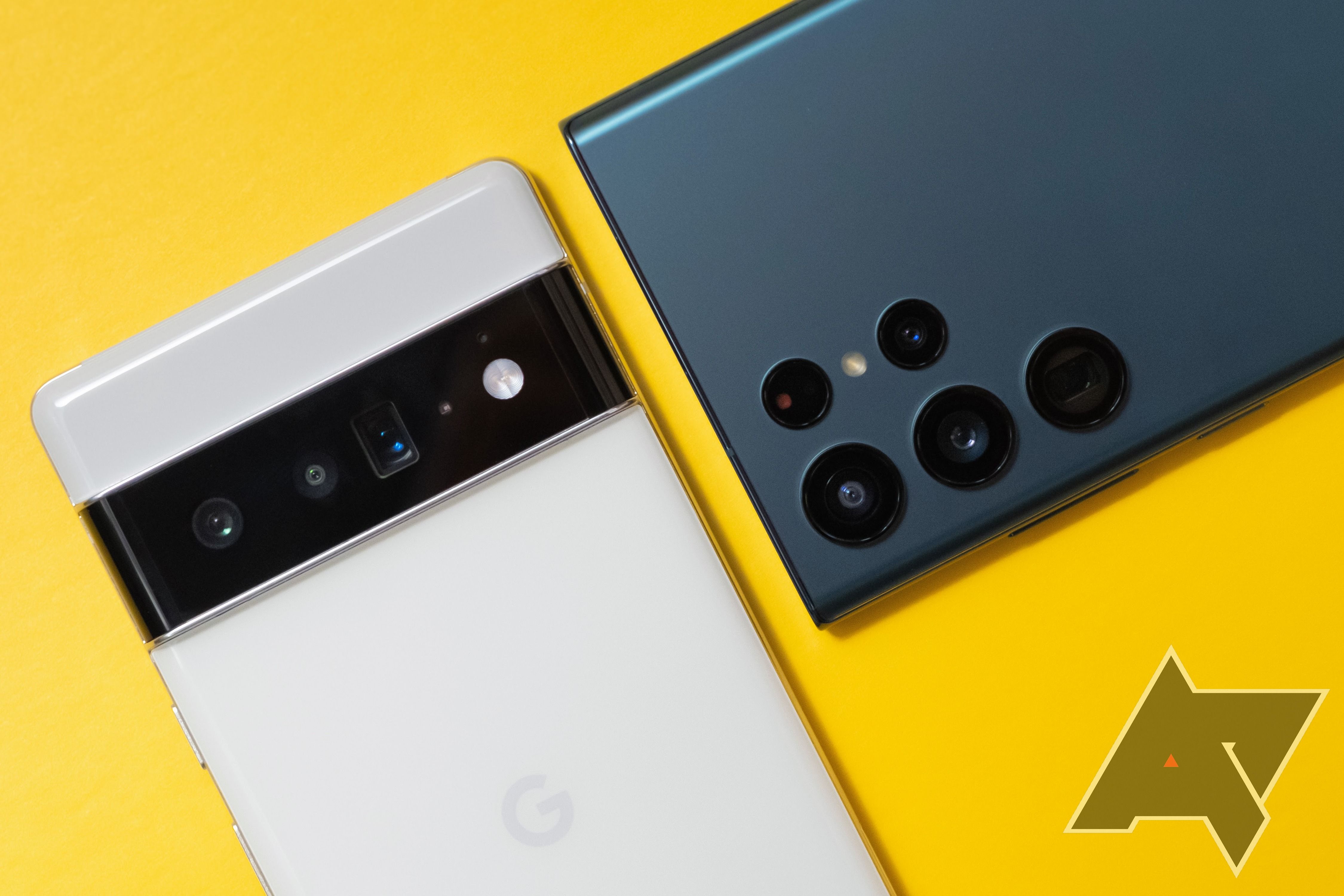 While the camera might not be the most important feature for some buyers, it's a good indicator of overall speed, performance, and quality. For example, if a review mentions that the camera takes too long to open or too long between shots — such as on our Samsung Galaxy A53 review — when snapping multiple photos in succession, that's a hint that the phone's long-term performance might be more sluggish than what initial reviews indicate.
Camera speed becomes essential in many situations, such as grabbing a picture of a car fleeing an accident or capturing your daughter's first steps. It's also a good indicator of how your phone handles when under a heavy load. Camera features can also be vital depending on your use case. If you have small children or pets, you'll want a camera that consistently does well with moving subjects. The Pixel 7's Real Tone — may appeal to users who despise their camera trying to whitewash them in every shot. If you go to concerts every weekend, you might care about zoom video and photography to get that perfect shot even when you're twenty rows away.
Q: What matters most in a smartphone screen?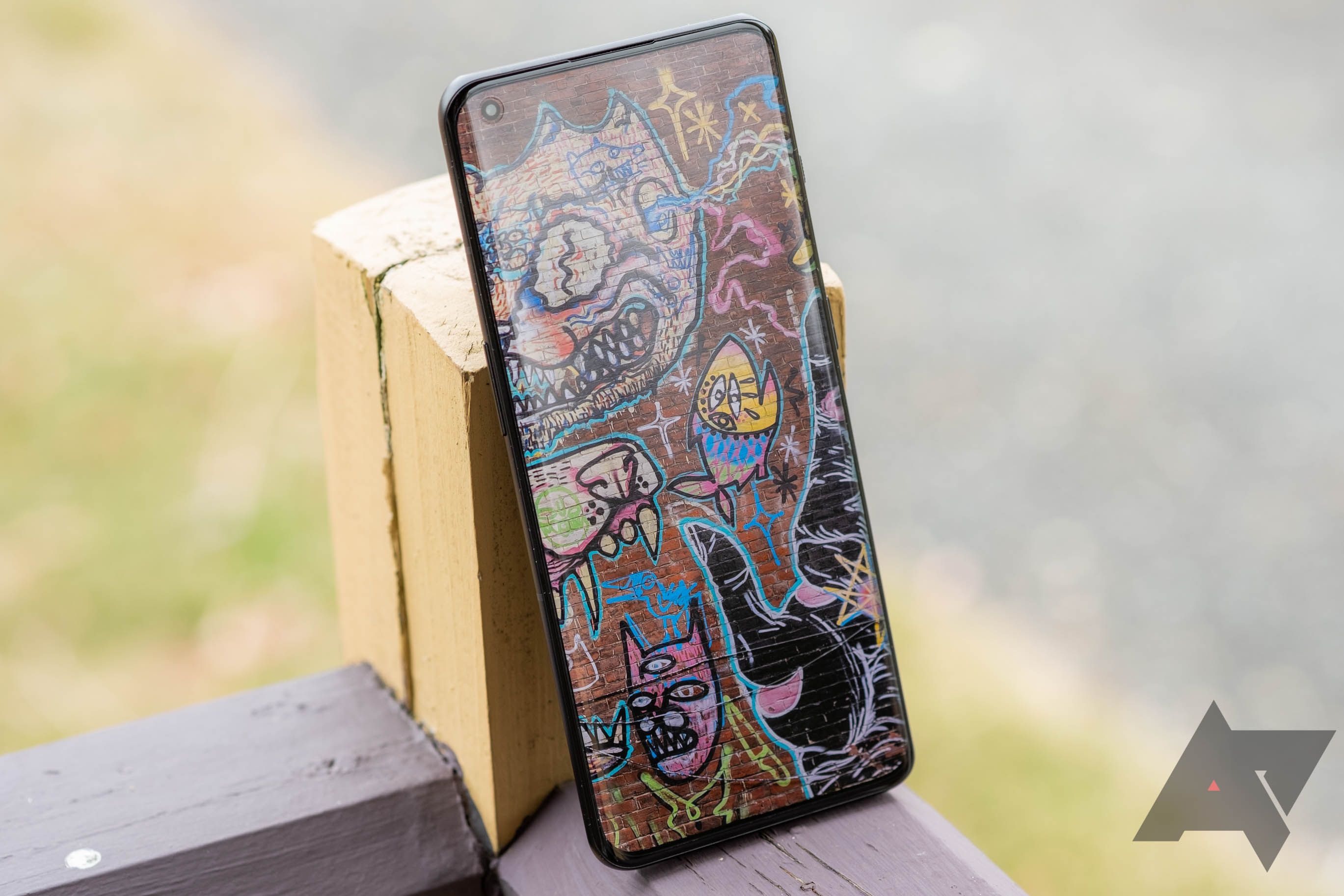 Most phones today come with screens in the 6.4 to 6.8-inch range, though aspect ratio certainly plays a role in how wide/narrow/tall/short a phone ends up feeling in your hand. If you prefer more petite devices, be prepared for a difficult search if you want to go smaller than the 6.1-inch Samsung Galaxy S23. Foldables like the Galaxy Z Flip 4 offer us a compact form factor in our pockets but a large screen when we want to scroll through our feed, so it's a worthwhile compromise.
There are three other screen features to consider: curved screens, high refresh rates and maximum brightness. Curved screens can look lovely, but it's often harder for tempered glass screen protectors to fit on them — and they can also be harder to grip without accidental touches. Some prefer the more seamless look of curved while others like the flat displays (and the lower price they often come with).
Flat or curved, refresh rates are now a feature to check whether you're spending $200 or $1200 on new phones. The high the refresh rate on a screen, the more smoothly scrolling and other animations can appear on the screen. 60Hz is the classic rate, but 90Hz and 120Hz are becoming much more common, even among mid-range and budget phones like the Samsung Galaxy A14. The higher the refresh rate, the more time your screen refreshes its content in a minute, but it can also use more battery.
Another feature that you might not find in spec sheets is the screen's maximum brightness, but it's important for anyone who spends much of their time outdoors. If a screen doesn't get very bright, it'll be hard to read outside, but high-brightness modes are also handy when watching HDR content as you'll get a wider dynamic range and be able to make out details better. You don't necessarily need a screen that can reach 1,750 nits like the S23 Ultra, but 800 nits is a nice goal if you need to reliably, regularly use your phone outside in full sun.
Q: Why you should look at reviews, not spec sheets, for battery details?
The brighter your screen, the more power it consumes. However, battery is more than just a number on a spec sheet; be sure to read the reviews and see how that battery fares in actual use in reviews. While a good power bank or a fast phone charger can somewhat offset a smaller battery, nothing can replace getting a phone with a proper battery life from the start.
Smaller phones are more prone to weaker battery life — smaller housings mean less room for battery, after all — but larger phones aren't immune to poor optimizations or power-hungry chipsets guzzling power like cheap beer at a baseball game. While sometimes software optimizations can mitigate some of that power drain, it won't fix it all, which is why it's best to avoid it if you can.
Q: Why is software such a subjective category? And which updates matter?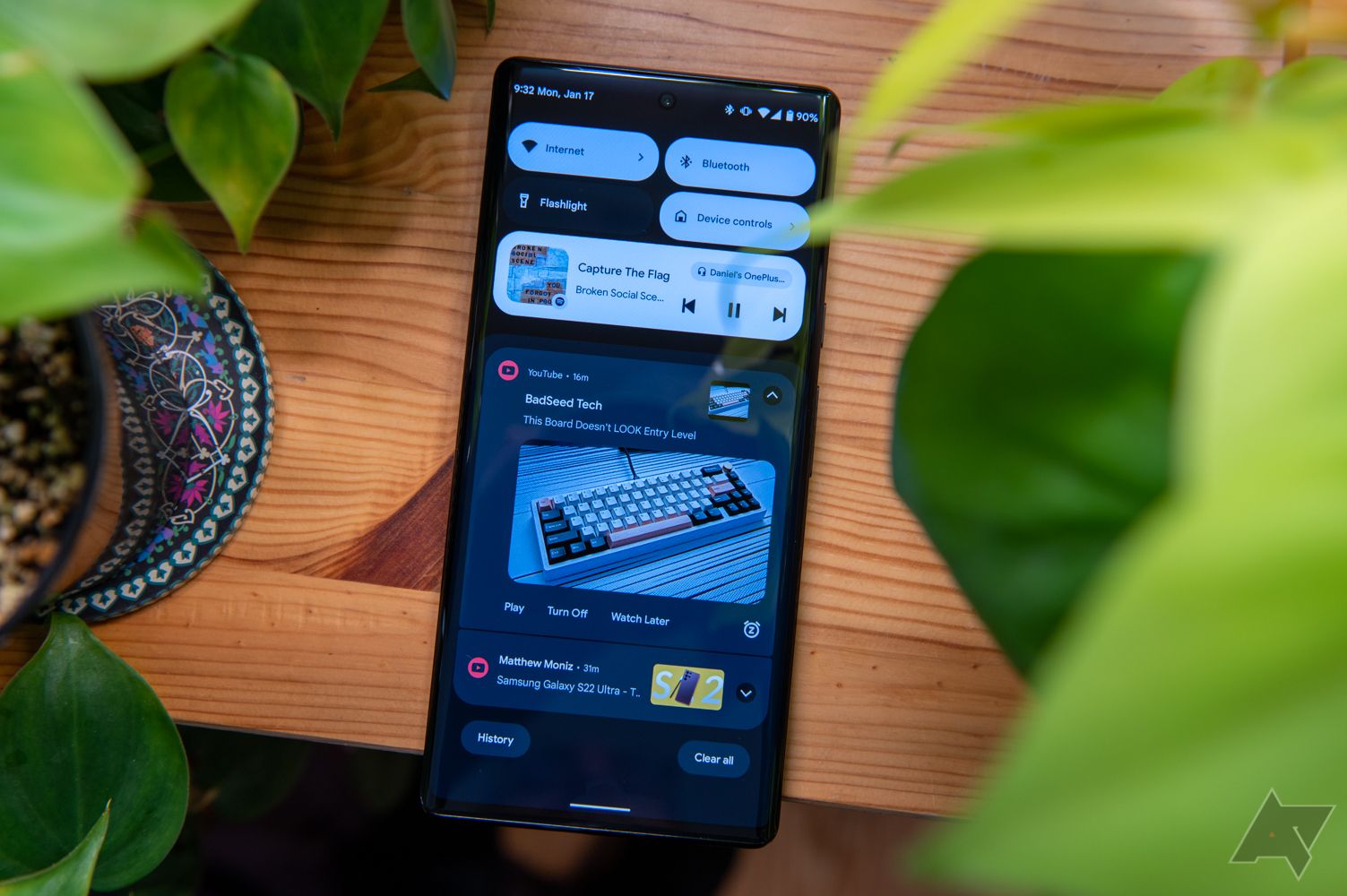 Google's done its best to try and standardize Android as much as it can, but Samsung One UI, OnePlus OxygenOS, Google Pixel, and most Android manufacturers have distinctly different visual designs and feature sets. Because visual design really comes down to preference, reviews of Android software can vary quite a bit from person to person.
For instance, some users can't stand how One UI behaves towards most third-party launchers or how over-stuffed Samsung's apps and features are, flocking instead to the Pixel 7, its cleaner design, and automatic call screening (which is a US-only feature for now). However, Samsung is the most popular Android phone manufacturer, and tens of millions of users like how One UI lays out your apps, widgets, and some system settings that are even more advanced than Google.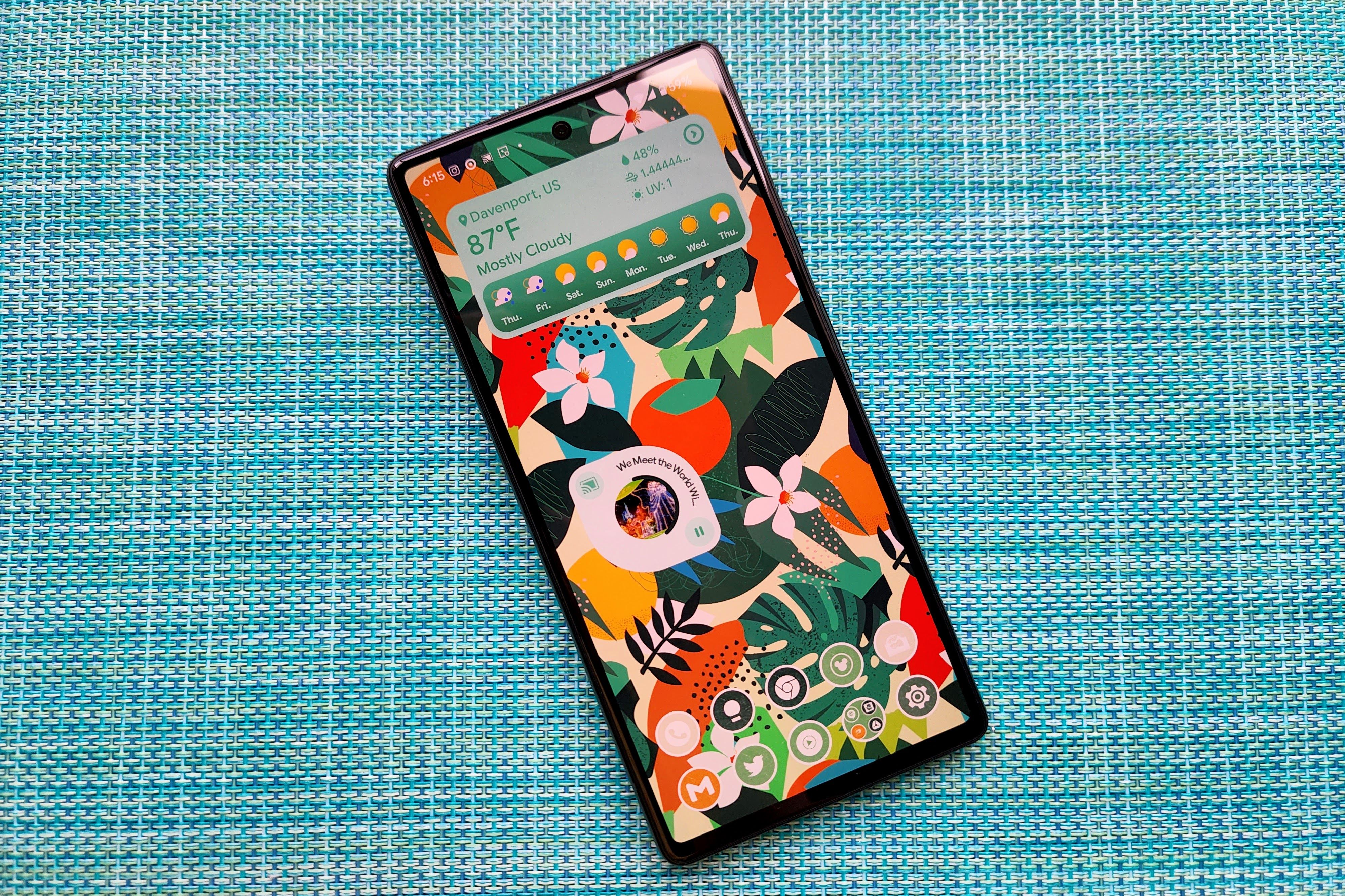 If you like how your Android phone looks now, you'll likely want to stick with that brand. If you've been as annoyed with One UI as I have, this is the time to try something new, especially considering the best Android phones receive updates for longer than ever before.
When looking at a phone's promised updates, it's important to remember a few things. Platform updates are updates to the features and Android level of your phone; the Pixel 6 series gets at least three years of platform updates while the Galaxy S23 series will receive four generations of Android version updates after its launch.
Security updates are updates that patch vulnerabilities and fix bugs, and these are arguably the more important updates to consider. A three-year-old phone getting the latest version of Android might bog it down, but security updates shouldn't change how anything looks or performs on your phone. All phones in our best Android phones lineup will receive five years of security updates.
Q: How much RAM and storage does a phone really need in 2023?
Random Access Memory (RAM) is short-term storage, it stores the data of whatever you're doing on your phone right now — both on-screen tasks and background tasks like checking for notifications and finding Wi-Fi networks to connect to. When your RAM fills up, apps and processes running in the background are ended as the phone clears the necessary space for new tasks.
Most flagship phones these days ship with 8-12GB of RAM, but for most users, 6-8GB is just fine so long as you're not constantly gaming. If you're looking at budget Android phones, 4GB of RAM is okay but 6GB is better. Some sub-$200 phones are still selling with 2GB of RAM, but that will severely limit your experience.
How much long-term storage you need grows more important among the best Android phones as fewer and fewer premium phones include a microSD card slot for expandable storage. Manufacturers have done this in the name of saving space and providing a more stable experience — and they're not wrong, microSD storage is always slower than internal, and a corrupted/broken card can screw up your phone — but it also provides them the chance to upsell you on a more expensive configuration of their phones.
For internal storage, most midrange and flagship phones seem to be launching with 128GB these days, which is a godsend after years of 64GB being "standard" and filling up within a year or year and a half. 64GB is workable for budget phones — most of those still have microSD card slots — 128GB is good enough, 256 is great, and 512GB-1TB is icing for all of us except those who hoard their entire lives on their phones. Admittedly, we hold our lives on these devices whether or not we download every song, movie, and game we've ever bought anywhere, so if you have the space, why not?