As one of the biggest online shopping apps around, Amazon has its fair share of trouble keeping reviews authentic. Sellers use every scummy trick in the book to skew product ratings in their favor, or just fake them outright and drive more sales. However, keeping reviews and ratings authentic is as important as representing them accurately to the consumer. Amazon is testing a slight change to the way product ratings are presented, and we aren't convinced it's a step in the right direction.
Amazon usually shows product ratings in the search results on a five-point scale, visually represented by yellow stars beside the item's picture. The rating is calculated as an average of all the star ratings the product received. So, if an item has seven five-star ratings and an equal number of one-star ratings, the average shown would be 3 stars based on 14 ratings.
However, we recently saw Amazon testing a new rating system on the website and app, replacing the average star rating with a single yellow star, and a mention of the percentage of five-star ratings among all the ratings. So, to use the same example as above, an item with seven five-star ratings and seven one-star ratings would have a search page rating of "50% 5-star," with the average rating of 3 preceding it.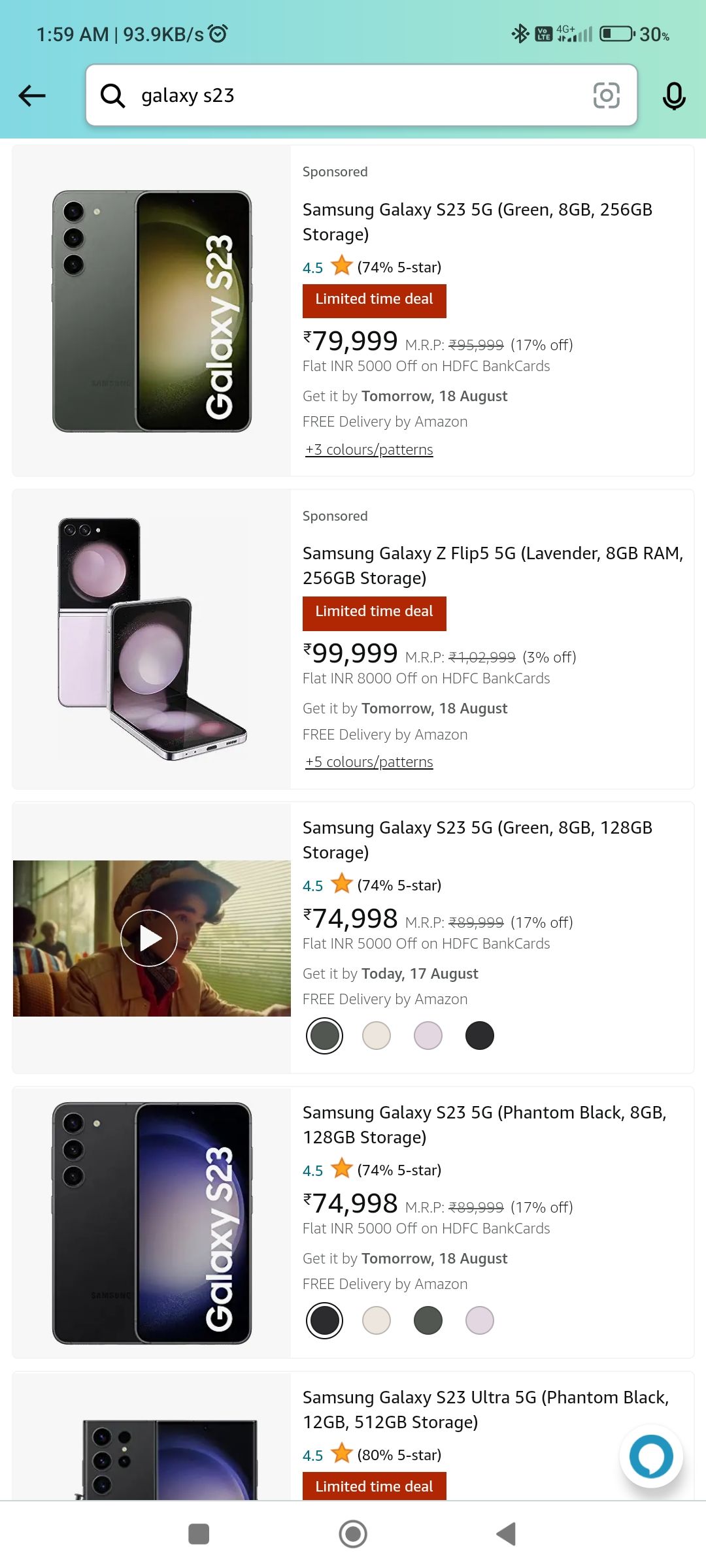 Amazon's new representation for product ratings in search results on the web (left) and the Android app (right)
Evidently, the system is dangerously flawed because it paints products in good light based on the percentage of five-star reviews alone, not really telling you if the other ratings are similarly positive or overwhelmingly negative. It also makes it much easier for the seller to maliciously obtain enough five-star reviews to counteract any influx of truthfully negative ones. In comparison, an average rating is exponentially harder to skew with paid or fake positive reviews, which are admittedly difficult to spot.
From a user experience standpoint, the new rating display system isn't as glanceable as the five yellow stars. Additionally, the mention of "5-star" and the use of just one yellow star in the new arrangement could mislead new users, at least briefly. To Amazon's credit, the average rating is still mentioned beside the percentage of five-star ones, and you can still see the percentage breakdown of ratings on the product page.
We spotted this test on the Amazon India mobile app, the Amazon Germany website, and the global website (accessed from Germany). Most people will probably see this change on the Amazon app, and the test seems to be region-specific. We hope this design is further refined before a wider rollout.