Summary
Back to school sales are offering discounts on popular smartphones like the Google Pixel 7 and 7a, making it a good time to buy.
The Pixel 7 and 7a have similar specs, with the 7a being $100 cheaper and having a plastic back for increased durability.
The Pixel 7 is slightly more premium with a larger screen and glass back, but for just $4 more, it seems like a no-brainer to choose the Pixel 7.
Back to school sales are now in full swing, with retailers offering nice deals on everything from Chromebooks to earbuds in an effort to woo shoppers gearing up for the new school year. Top smartphones are also getting discounted, including two of the latest handsets from the popular Pixel line. Right now you can pick up unlocked versions of both the Google Pixel 7 and the Google Pixel 7a for under $450 – no strings attached.
More specifically, the Pixel 7 has been knocked down to $449, from $600, and the 7a is down to $444 from $500. The sale pricing makes what was once an easy decision of picking between the two models significantly more complex. At $100 cheaper, we obviously like the 7a quite a bit better than its older sibling. But when you are just talking about a $4 difference, you really have to decide which features are best for you.
Why you should buy the Google Pixel 7
Before making your decision, it's important to reiterate that the Pixel 7 and 7a are nearly identical on the spec sheet. They run the same Google Tensor G2 processor, with 8GB of RAM, and feature similar 90Hz displays and camera performance. What sets the Pixel 7 apart from its less expensive sibling is its larger screen size — 6.3″ vs 6.1″, its more premium build quality with a glass back instead of plastic, and slightly faster charging.
$449 $600 Save $151
The Google Pixel 7 is an excellent smartphone that gives you plenty of performance, great cameras, and Google's pure Android experience with frequent updates. At their normal prices, it's hard to justify spending an extra $100 on the 7 vs. the 7a, but at just $4 more it seems like a no-brainer.
Why you should buy the Google Pixel 7a
You'd think the Pixel 7, on paper at least, is the easy choice based on current pricing, but there are a few reasons why one might decide to go with the 7a. For starters there's durability. Since the 7a has a plastic back, instead of glass, it is more likely to survive bumps and falls. This also makes it noticeably lighter, and easier to hold. Then there's the mental aspect of the 7a being a much newer phone, as it just released back in May.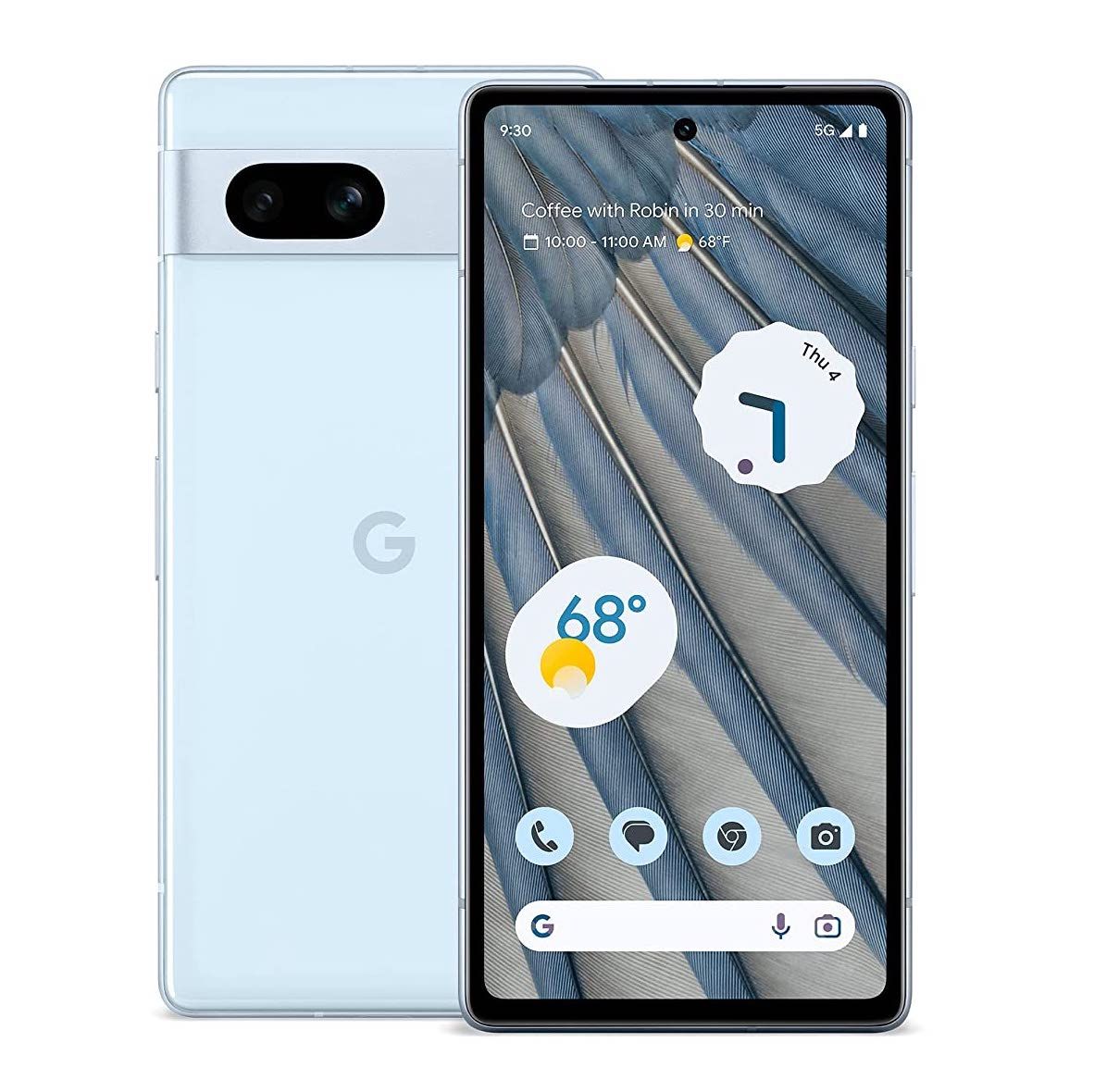 Source: Google
The Google Pixel 7a is the perfect midrange device, with a 6.1″ 90Hz OLED, solid performance, and great cameras. Get this over the Pixel 7 if you want a smaller, more durable phone that can offer you most of what the more expensive flagship can, for (slightly) less money.
Of course the elephant in the room is that we are likely just a few months away from the Pixel 8 launch, so if you'd rather hold out and see what that brings, by all means go for it. Otherwise, you can feel good knowing that you are getting a great deal on a great smartphone — no matter which one you decide to go with. Just be sure to check out our roundups of the best Google Pixel 7 cases and Pixel 7a cases to protect your new investment.