In just seven years since its foundation in 2016, 70mai has emerged as an auto intelligence industry leader specializing in dashboard cameras. From the Dash Cam M500 to the industry's first 360-degree coverage wonder Dash Cam Omni, 70mai has constantly upped its game with futuristic innovations to delight its 5 million and growing users in over 103 countries worldwide.
Continuing its groundbreaking streak, 70mai presents the new Dash Cam 4K UHD A810, a game-changing upgrade of its flagship 4K model A800S. With vastly enhanced image quality and new smart functions, the 70mai Dash Cam 4K A810 brings you the most premium recording experience on the road. You can own this revolutionary dash cam now with a launch discount on all its models on Amazon or directly through the 70mai store from August 10th through September 10, 2023.
Read on to explore five outstanding features and newer innovations that set the 70mai 4K A810 a class apart from its competition.
1. 4K UHD resolution with optimized image quality for extreme clarity and security
Powered by Sony's best-in-class image sensor, Starvis 2 IMX678, and HDR algorithm, the Ultra HD 4K resolution of 70mai A810 will exceed your expectations. The 1/1.8″ sensor features a 68% increase in chip size and a 90% increase in the pixel's photosensitive area. Plus low light performance has been doubled. So you get cinematic-quality pictures and a wider dynamic range.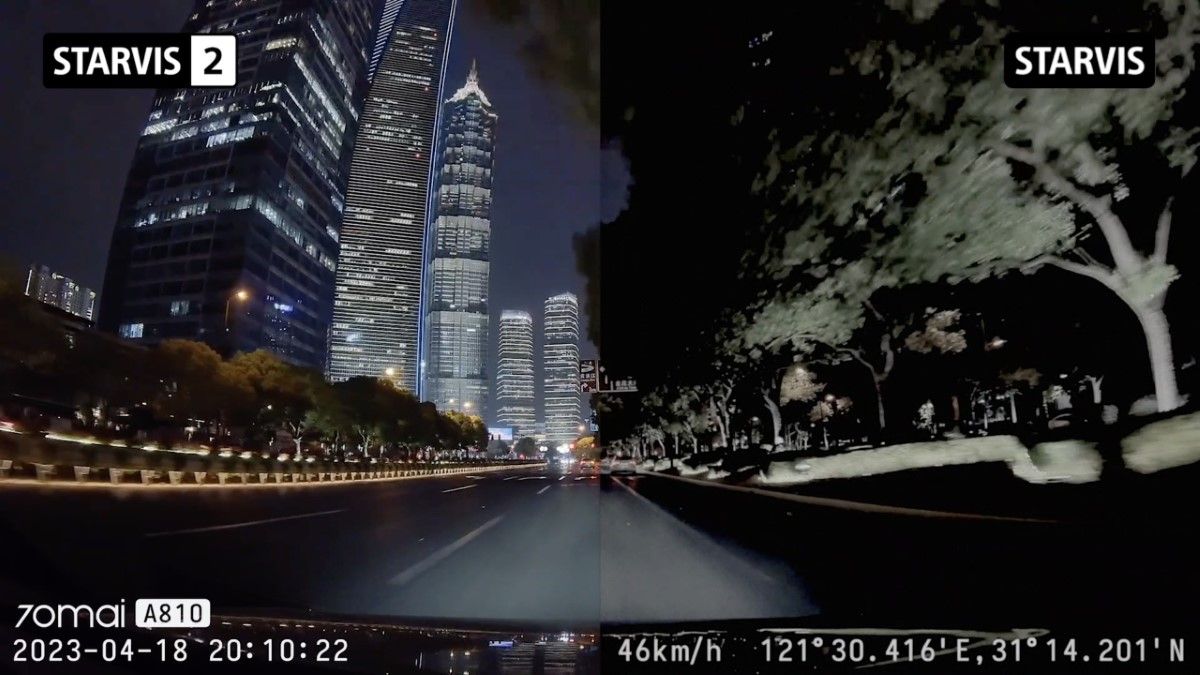 With the A810, you can record bright pictures with less noise, even in extremely dark and contrasting surroundings, like on a road without streetlights or when exiting a tunnel. Easily capture car license plates and evidence of accidents with extreme clarity.
Combined with 70mai's exclusive MaiColor Vivid+ Solution (MVS), A810 optimizes footage quality further to make it clear, natural, and realistic. You'll be awed by how Auto Exposure technology makes the changing light appear smooth and natural. And the color accurateness and stability of visuals, especially under complex lighting environments.
Moreover, the 60fps high frame rate, which works with 1080p resolution, effectively prevents motion blur. Capture fleeting details like number plates and street signs while driving fast, crucial evidence in case of a mishap.
3. HDR dual-channel recording for maximum road coverage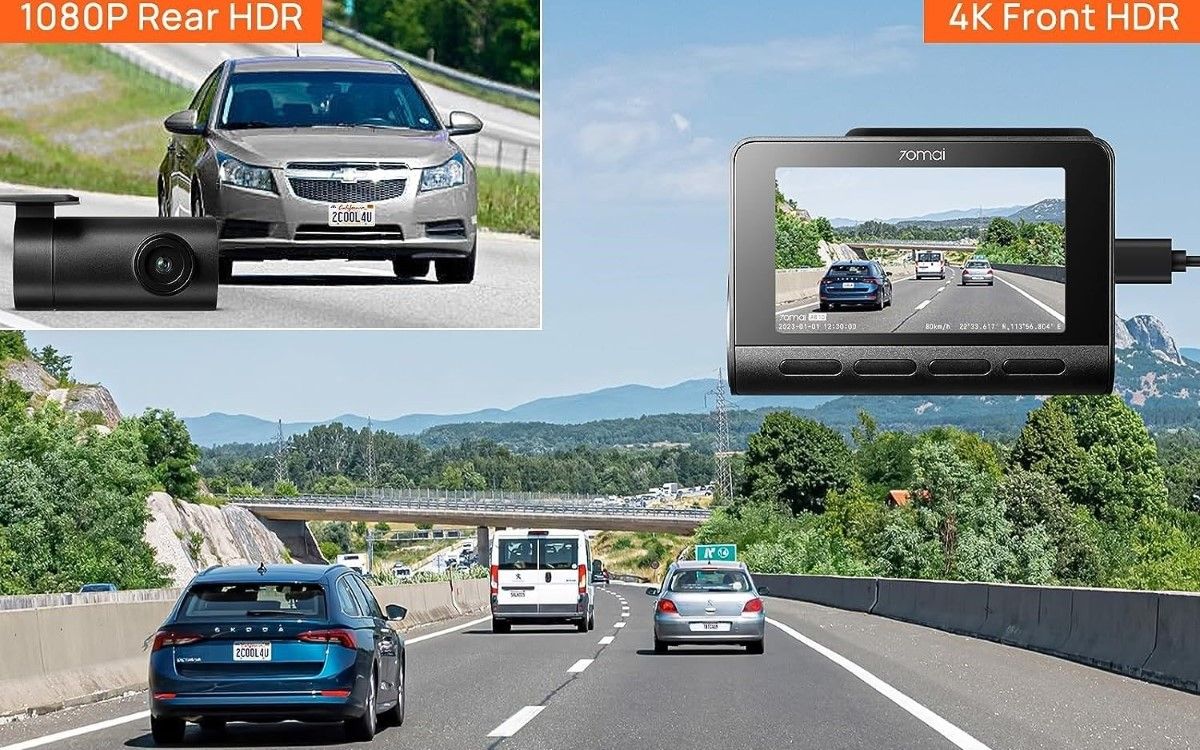 The industry's first 4K dash cam compatible with a 1080P HDR rear camera, the A810 is your best combo dash cam for recording the road ahead and capturing evidence in case of rear-end collisions. You can switch views anytime with a button click.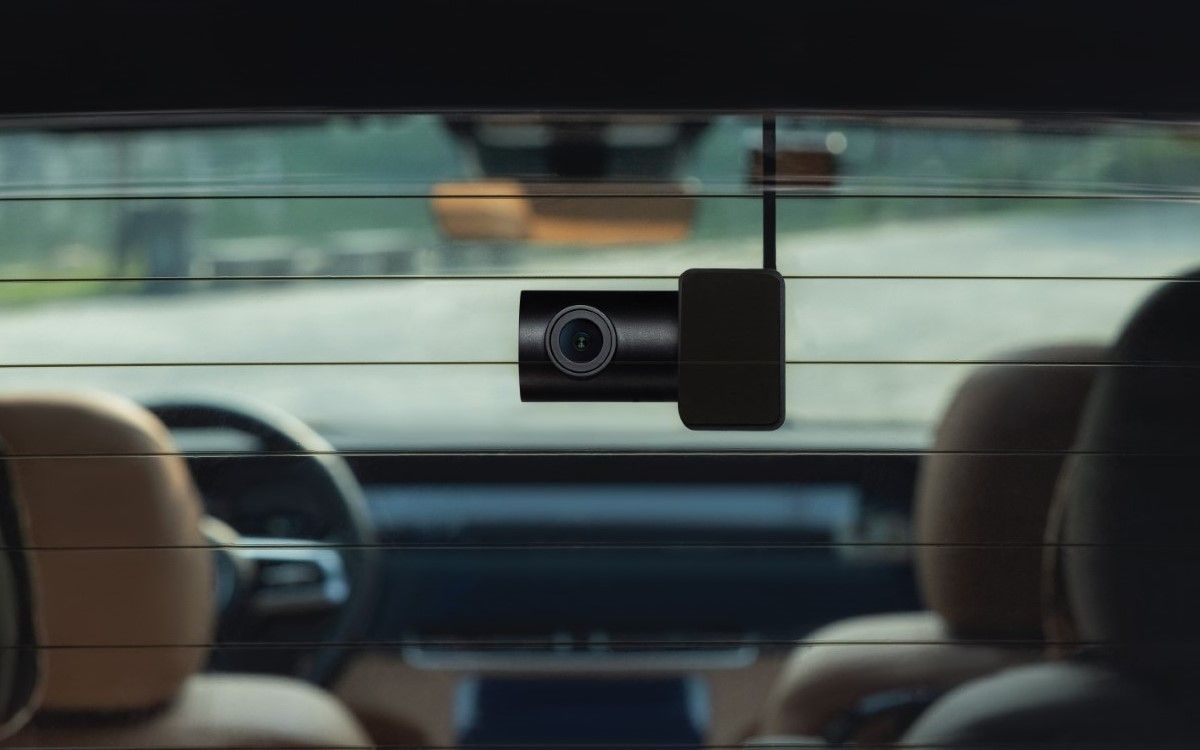 Sporting the HDR algorithm, the 70mai RC12 rear camera gives you a clear, color-rich, realistic rear view, and detailed images even at night. Plus, its noise elimination, color saturation, and exposure balance make it stand out among other cameras.
You can also combine the A810 with the 70mai 1080P IR interior camera instead of the rear camera. Use it for monitoring driving behavior or recording activities of passengers like your kids, day or night.
4. 70mai Night Owl Vision that lights up the dark
The exclusive 70mai Night Owl Vision is great at capturing in the dark by pulling in more light to ensure well-illuminated recordings, thanks to its large F1.8 aperture. Night Owl Vision improves night footage by delivering clearer images, exposure balance, color saturation, and light glare control.
5. Time-lapse recording for continuous parking monitoring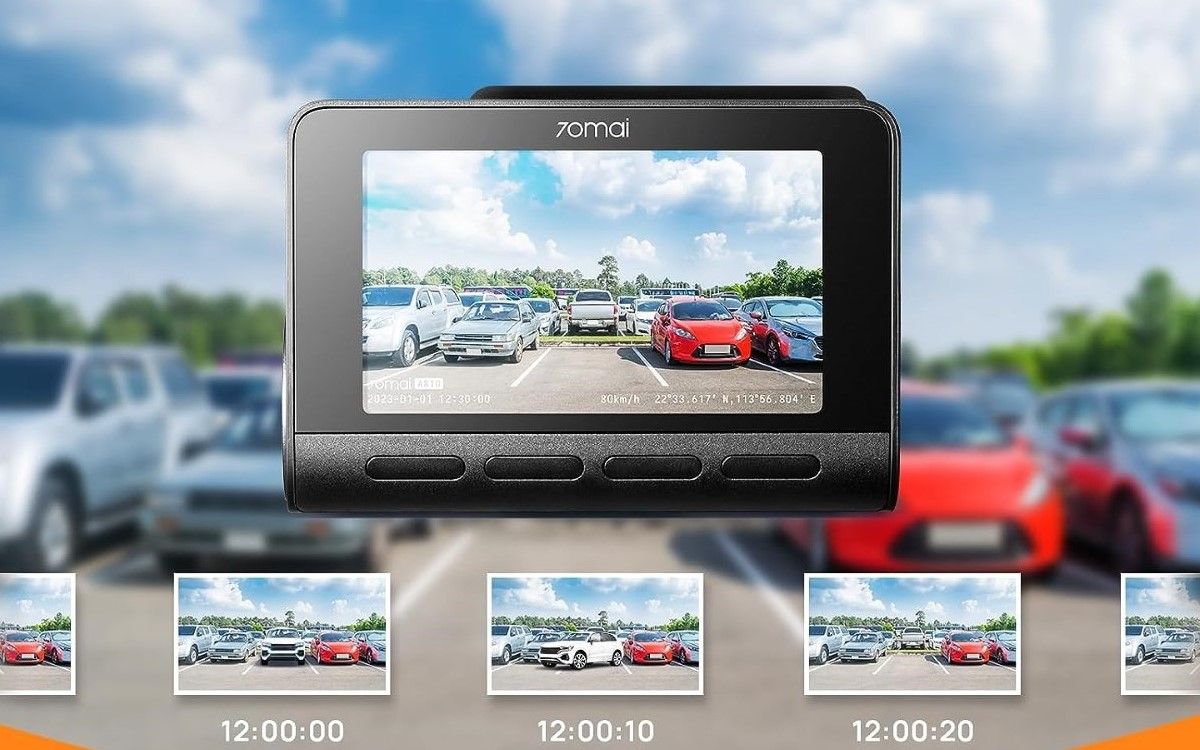 Both front and rear cameras of the 70mai 4K A810 record continuously 24/7 at one frame per second during parking mode. With this dual-channel recording, the A810 ensures 360-degree protection for your car.
Then it compresses every 15 minutes of footage into a one-minute time-lapse video that saves on memory card space and power. You can check this faster playback for any suspicious activity like hits caused by other vehicles and humans around your car, thanks to the AI-powered Smart Parking Guardian Mode.
Many more reasons that make 70mai 4K A810 your best dash cam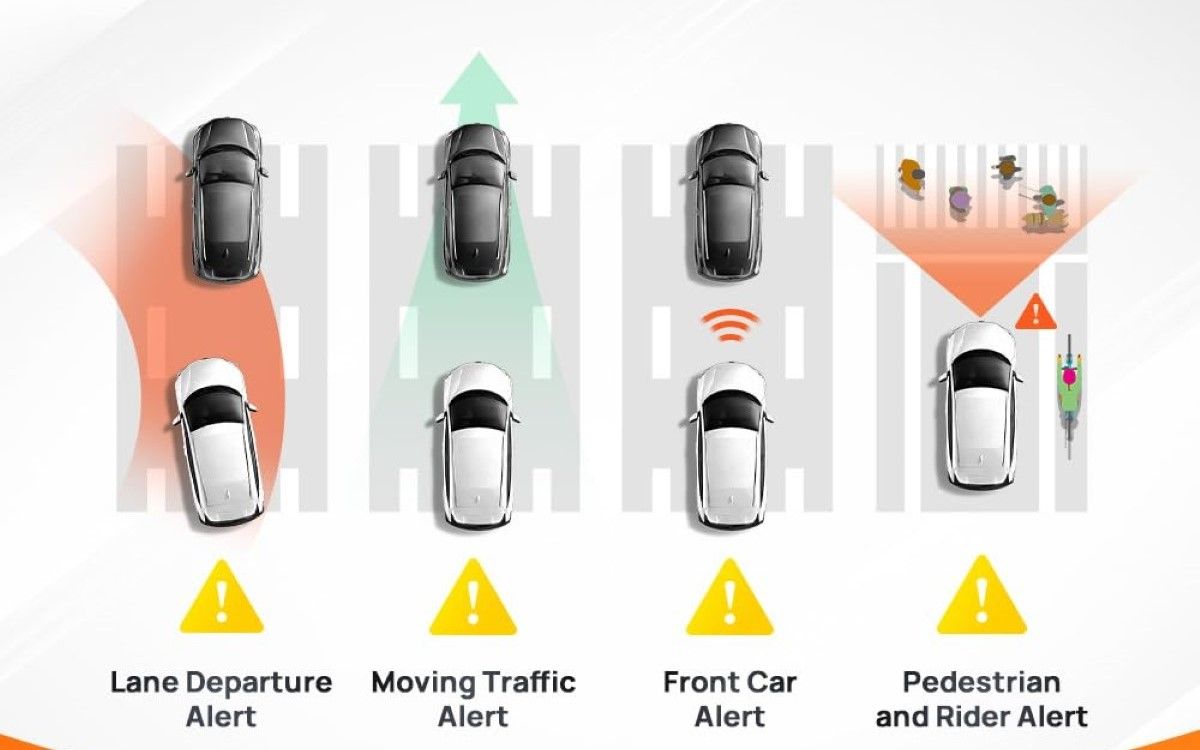 A810's super-sensing ADAS ensures improved driving safety through real-time voice alerts for pedestrians, bikers, lane departure, front collision, and moving traffic. GPS lets you track accident locations and provide evidence for insurance claims. Connecting to the 70mai App via the dash cam's WiFi, you can access real-time footage on your phone, take photos, and download and share them.
Undoubtedly, the next level 70mai 4K A810 has got it all to elevate day and night vision to the extreme. You can own any model of it now with a launch discount on the 70mai store. Or grab the A810 Dash Cam Set with the introductory discount on Amazon and power every drive with extreme clarity and extreme security.
To stay updated with the latest discounts, prize events, product releases, and customer support, join the 70mai 4K A810 Launch Group on Facebook.
This is a sponsored post. The product choices and opinions expressed in this article are from the sponsor and do not reflect the editorial direction of Android Police or its staff.