Even the best Android tablets have had a rough journey since they were introduced over a decade ago, but this hasn't stopped Samsung from pushing forward and releasing impressive hardware year after year. The last Samsung tablet I used was the 2013 Note 10.1, so needless to say, things have improved a lot in the subsequent years, with plenty to look forward to. Here are the five things I'm looking forward to using the most with Samsung's latest and greatest tablet hardware.
Samsung Galaxy Tab S9 Ultra
The Tab S9 Ultra is a behemoth with a 14.6-inch display, but it makes good use of that space with the help of One UI 5.1.1, which makes multitasking a breeze. This is made even better by the included S Pen, which has made Samsung products even more fun to use.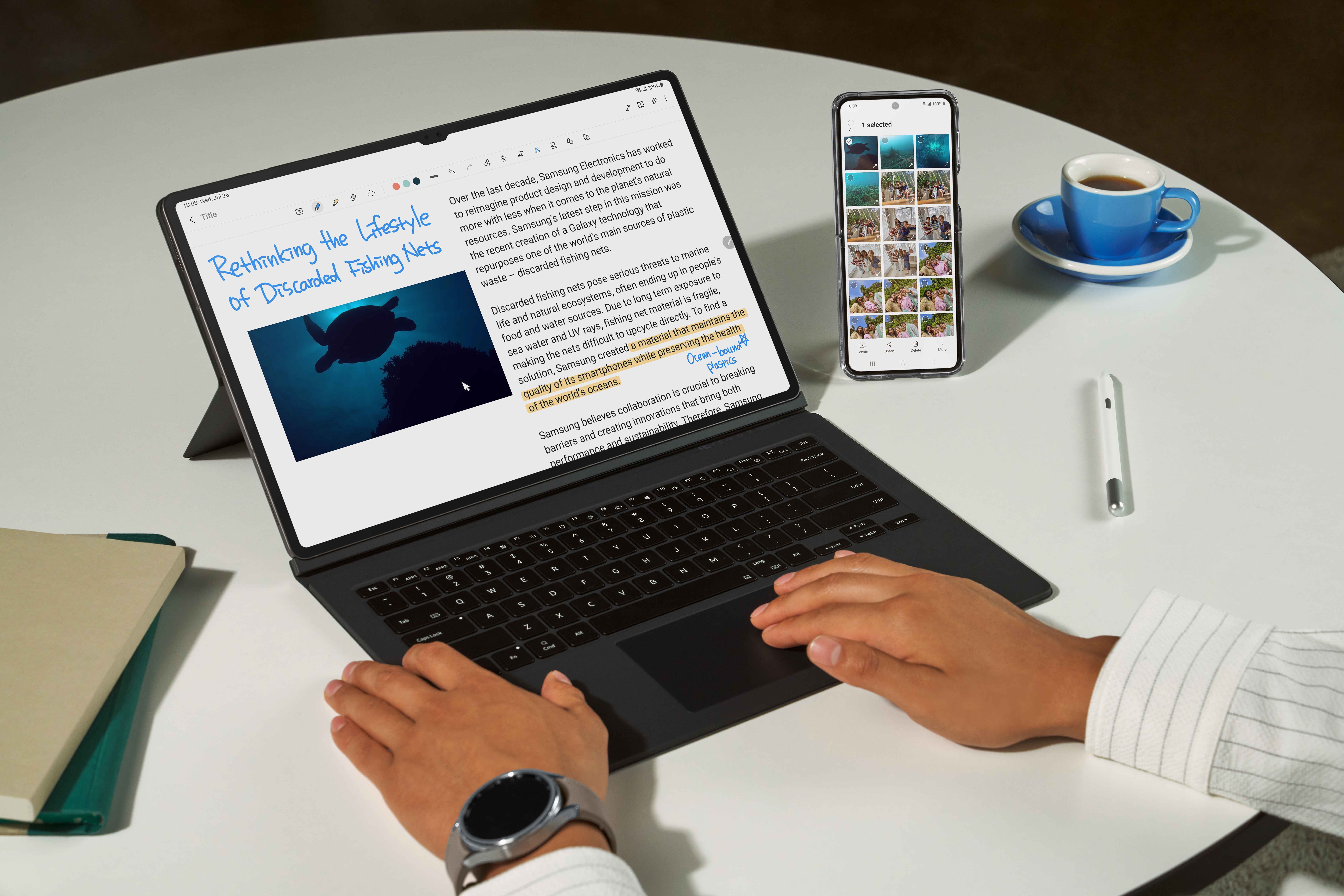 Source: Samsung 
The screens on all three of Samsung's tablets are all sublime. Available in 11, 12.4, and 14.6 inches, the Tab S9 series offers plenty of screen choices. All of them are high-resolution, adaptive refresh Dynamic AMOLED 2X panels. Aside from size, the only significant difference is brightness. The S9 maxes at 750 nits, while the S9+ and S9 Ultra can hit 950 nits of peak brightness. That adaptive refresh rate allows the tablet to scale from 60-120Hz based on what you're doing at the time. And let's not forget all three are 16:10, incredibly close to 16:9, which means the vast majority of modern content, including movies, video games, and TV shows, should fit the screen without too much letterboxing.
Next, we have the speakers. The S9 series has one speaker in each corner of the tablet, and AKG tunes them. The quad arrangement means you get stereo in landscape and portrait, with the former sounding best due to the extra separation. I stream a lot of movies and series on my mobile devices, so I'm excited about the clarity of sound the Tab S9 series brings to the table.
Multitasking is king
Samsung's software often makes multitasking on Android better. People often forget that even the old Galaxy S4 (the phone) had multiwindow before anyone else. Fast-forward ten years to One UI 5.1.1, and things have only improved. Samsung DeX turns the tablets into more of a PC replacement than some boring old Android tablet, although this is at its best when paired with a keyboard and mouse. In this mode, you get a desktop experience with windowed apps and all the functionality you'd expect from a typical PC.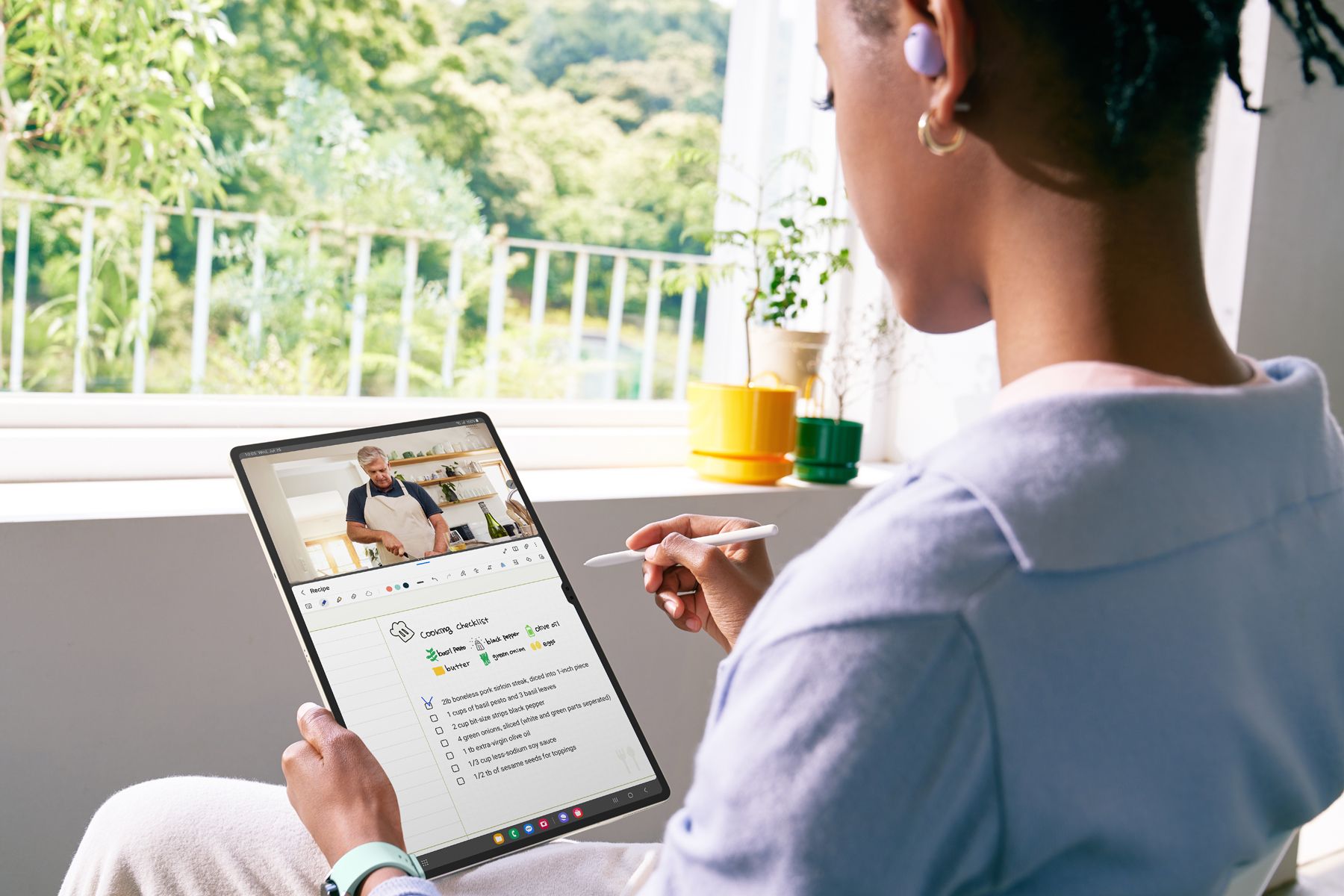 Source: Samsung
Sticking with handheld use, One UI has plenty of features that make you more productive. You can have up to three apps open in split screen, with many more open as pop-up windows. The S Pen is beneficial here, letting you easily drag and drop text, photos, and more between apps. Android's multiwindow, especially when paired with One UI, has always been superior to what Apple has done with iPad OS, and that continues to be so with the launch of the Tab S9 series.
Creativity goes hand in hand with productivity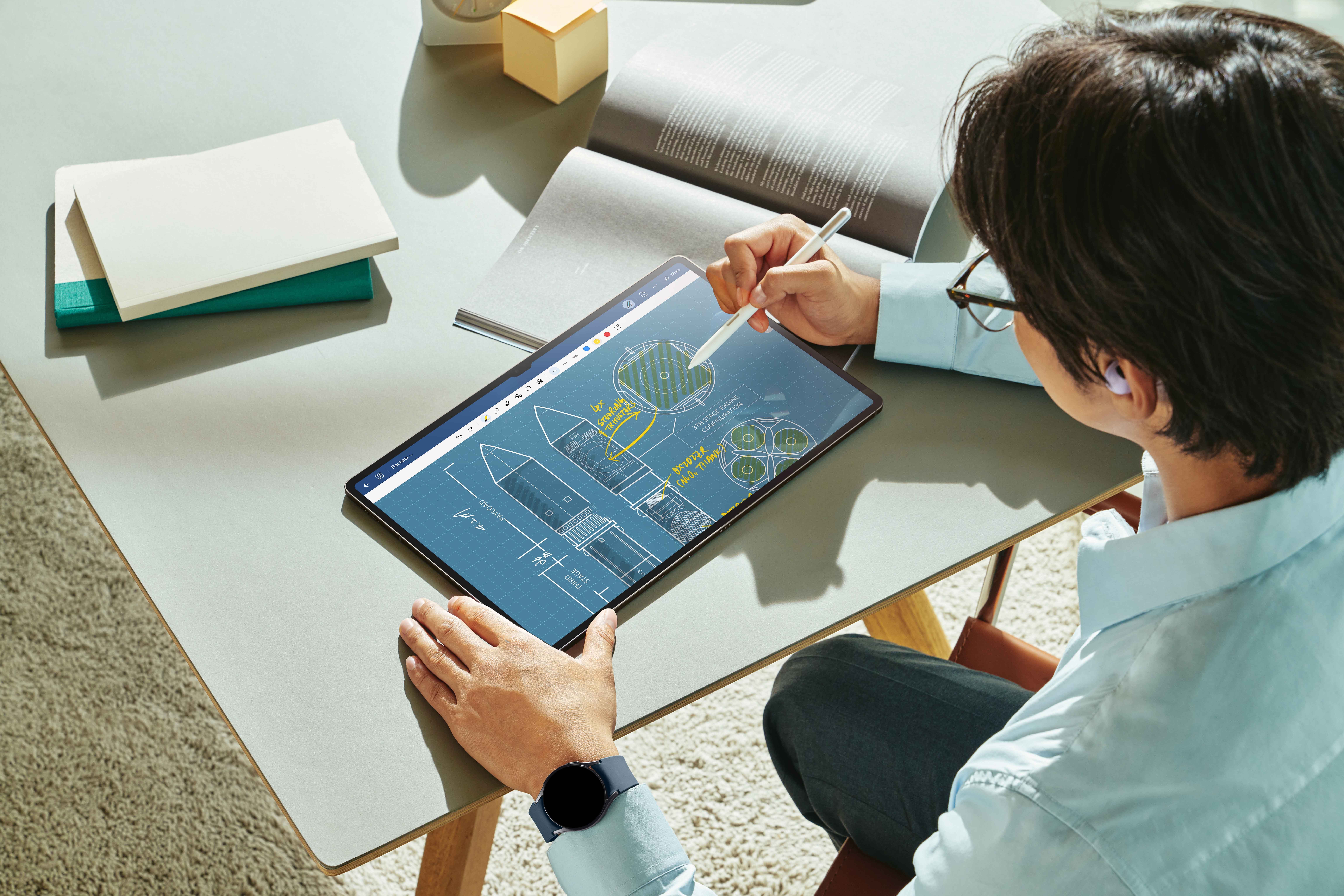 Source: Samsung
I've noted the S Pen a few times already, but it truly deserves its own mention. I've loved using it since I first used Samsung's smart stylus with my old Note 10.1 from 2013. I've used competitors like the Pixelbook Pen and both generations of Apple Pencil, but I've always come back to the S Pen. While some Bluetooth tricks are gimmicky, most are not and genuinely make the pen more useful. I use an S Pen across my S23 Ultra and Z Fold 4 already, and letting it lose on a canvas as vast as the Tab S9 Ultra sounds incredibly promising.
Then you have Samsung Notes, a superb note-taking and PDF markup app, Samsung PenUp is also a fun way to spend time coloring, and apps like Infinite Painter allow you to make some stunning pieces of art, provided you're skilled enough. So if you are also looking for the best tablet to let your creative juices flow, perhaps the Tab S9 Ultra should also be on your radar.
The ecosystem is deep and varied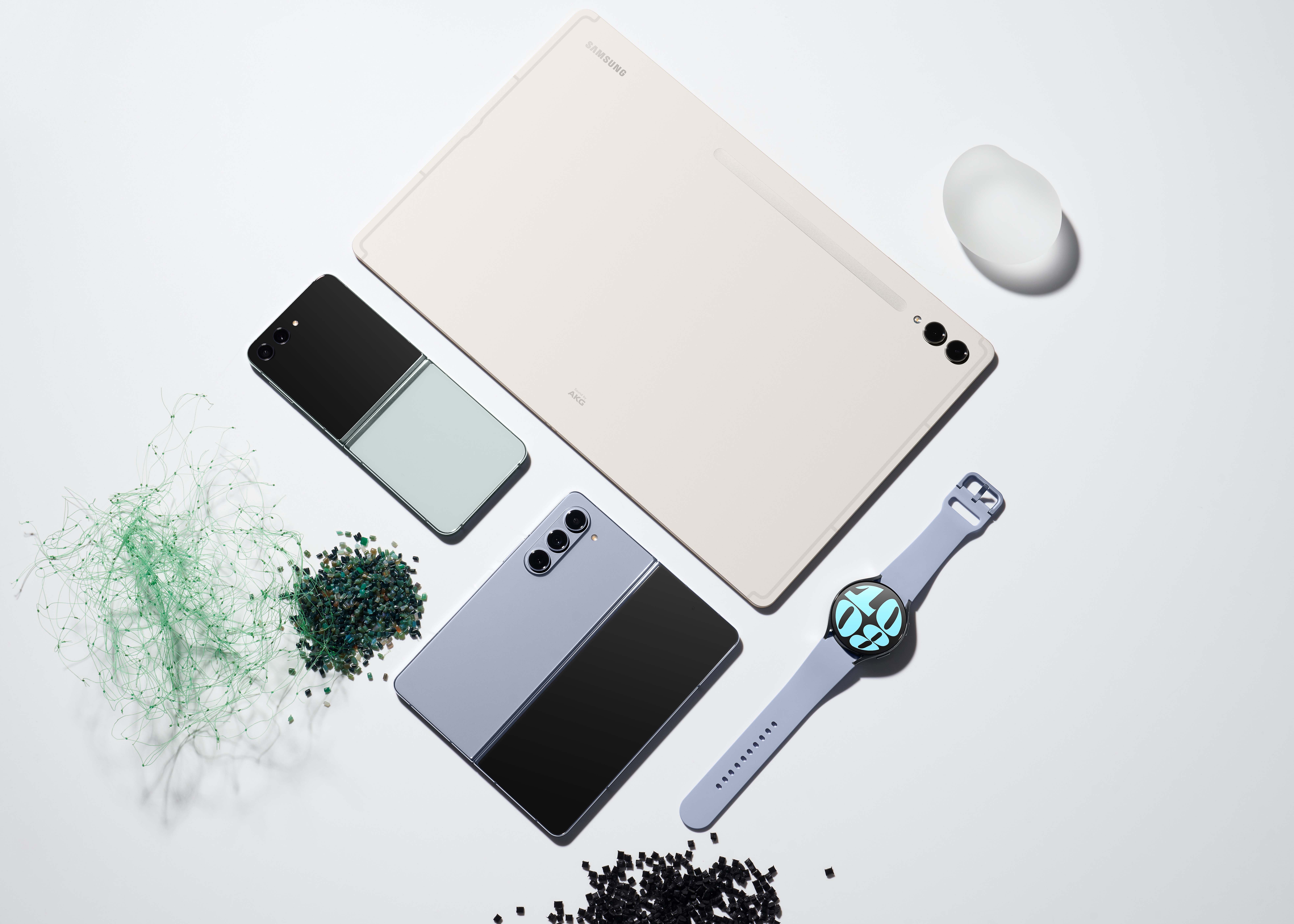 Source: Samsung
A product's ecosystem is usually something you hear about from Apple fans, but the truth a lot of people don't want to admit is that Samsung offers a complete, feature-rich competitor. If you own a Samsung phone, tablet, watch, earbuds, and a Windows PC, the seamlessness is quite apparent as you move from one Samsung device to another.
A perfect example is how Samsung's Galaxy Buds support auto-switching with all Samsung products, even TVs and Windows PCs that have the Buds app installed. If you answer a call on your phone while watching a movie on the Tab S9, it'll pause, and your Galaxy Buds will automatically move over to the phone to handle the call, then switch back again after. No muss, no fuss.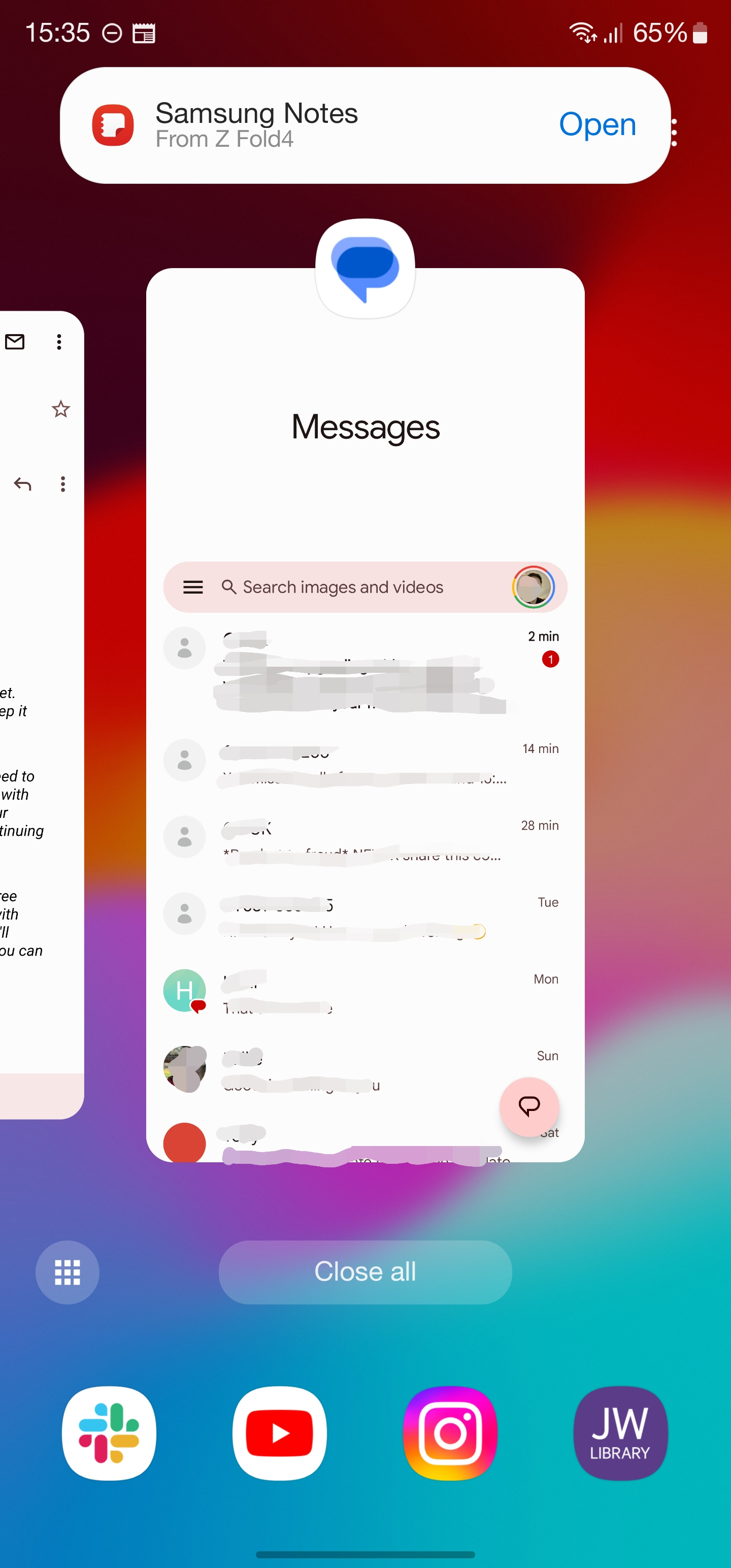 But the hits don't stop; Samsung Internet and Notes have a continuity feature that I always use. With a browser tab or note open on one device, you can open the recent apps screen on the other, and you'll get a button that lets you carry on where you left off. If you have a phone that doesn't offer an S Pen, this is a fast and easy way to move a document to your Tab with changes saved across all devices.
If your phone supports the S Pen, you can place it next to your Tab S9 while drawing in the Notes app and have all your color and brush tools appear on the phone, leaving the large tablet screen as an uncluttered canvas to complete your work.
Lastly, Samsung tablets can be used as wireless displays for Windows PCs, and with a display as big and beautiful as the Tab S9 Ultra, that's an excellent way to put it to use.
Size(s) matter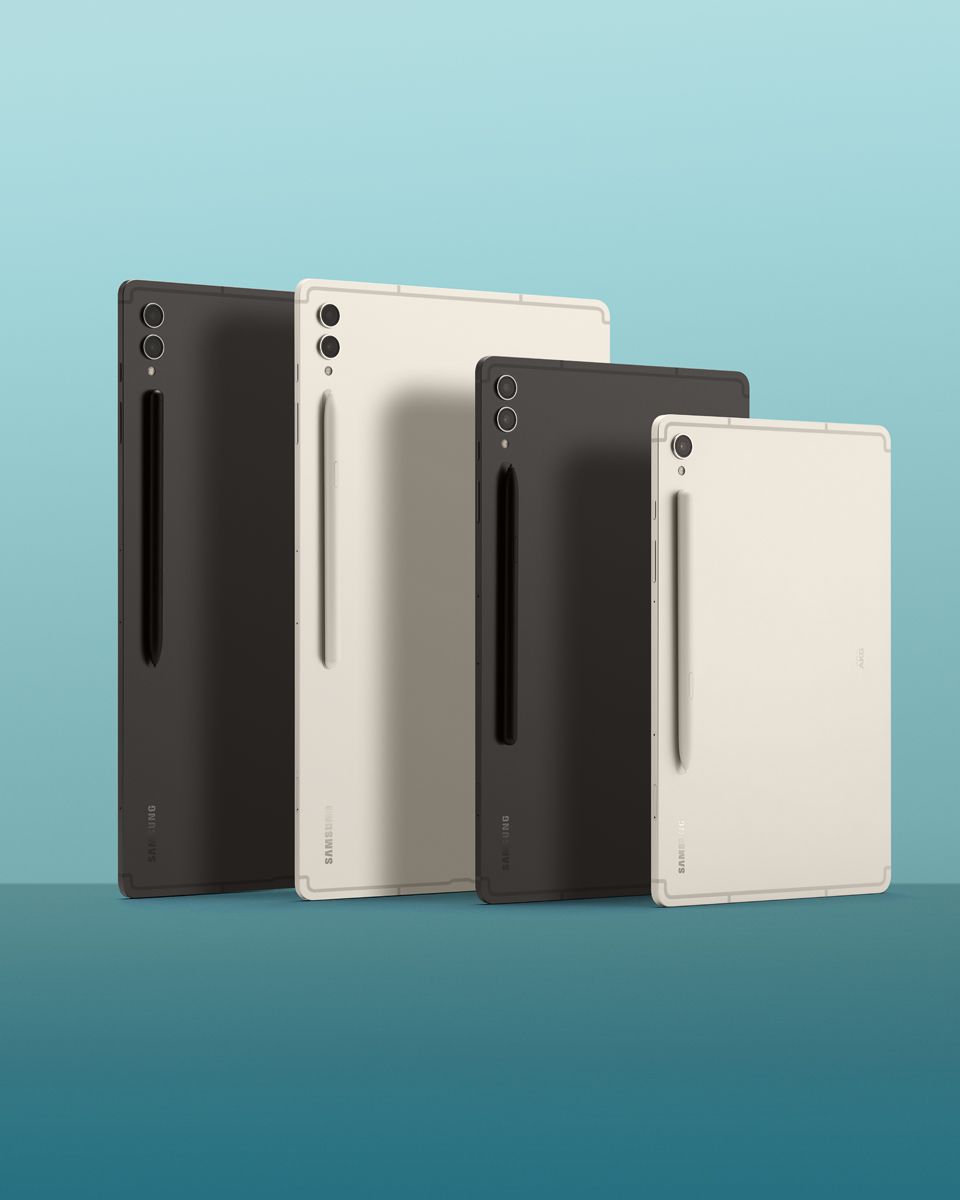 Source: Samsung 
This may sound like a small thing, but having the choice of three different sizes instead of the usual two is excellent. The 11-inch iPad Pro is fine for most, and the 12.9-inch is considered massive by the masses. But there's no Apple option for people who want a genuinely colossal tablet experience.
Samsung caters to everyone here with 11, 12.4, and 14.6-inch offerings that ensure a screen size matches up with your specific and unique use case. If you plan to go purely handheld, get the S9, or go with the S9+ if you want a mix of tabletop and handheld use. Then if you want to go all-in on screen regardless of ergonomics, the Ultra is right there for your crazy needs.
Samsung debuted last year with three offerings, but it wasn't executed as well as this year. The smallest Tab S8 only had a TFT display, which looked awful compared to the AMOLED screens that Samsung has been using everywhere else for years. Now that the base Tab S9 offers screen parity aside from size, the Galaxy Tab S9 launch in 2023 means nobody is getting shorted on features, no matter their screen size preference.
Samsung is the king of Android tablets for a reason
The future is starting to look brighter for Android tablets, just as it did ten years ago when Google released the best tablet it ever made. Thanks to the popularity of foldables, more and more apps are finally starting to cater to larger screen sizes and odd aspect ratios. In the last week, Twitter X has adjusted the app spacing to better display content on large screens. Instagram is also slowly rolling out a tablet UI for the Z Fold series that should eventually reach conventional tablets as well.
Combine all this with Google's newfound commitment and Samsung continuing to release excellent hardware like this, and it's easy to be hopeful about what will come next for Android tablets and foldables.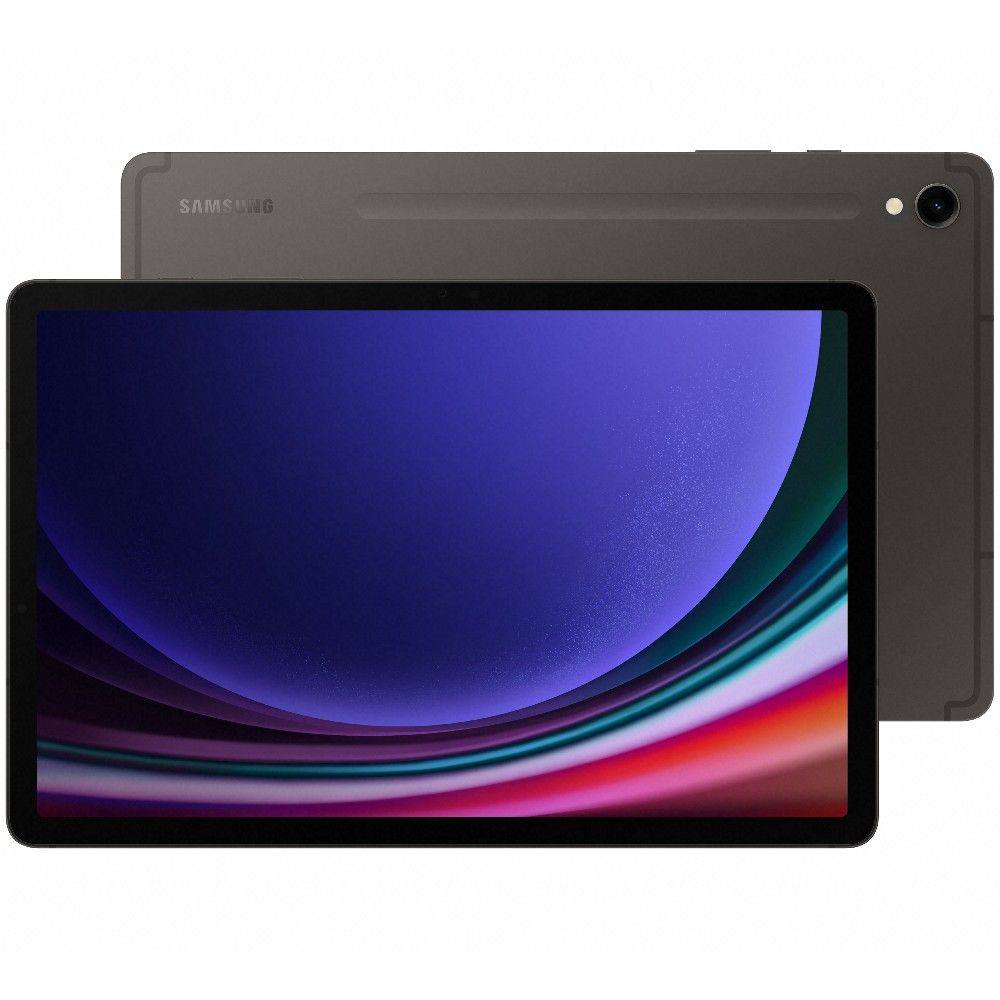 Source: Samsung
Samsung Galaxy Tab S9
The base model Samsung Galaxy Tab S9 brings significant improvements over the S8, thanks to an upgraded screen that's now in line with the rest of the series with high framerate support. So for those that prefer tablets on the small side, The Samsung Galaxy Tab S9 is finally a perfect choice at its size.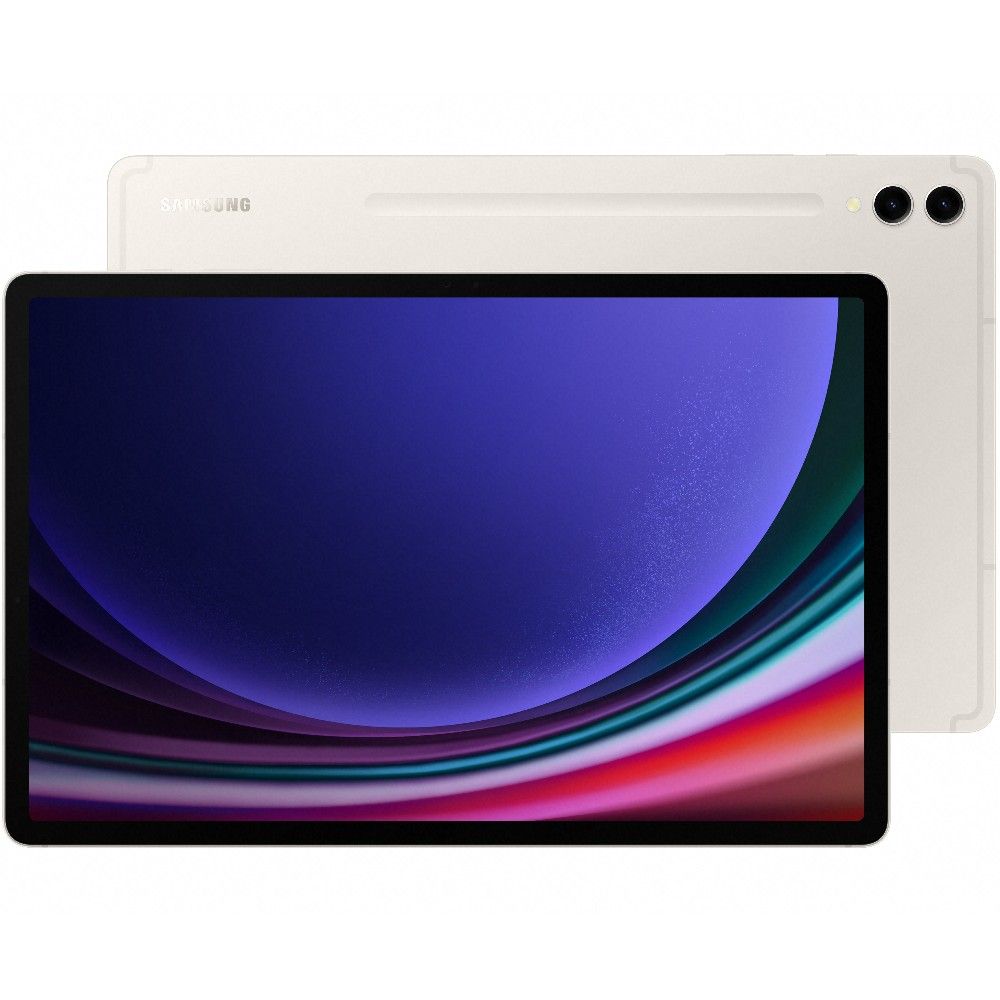 Source: Samsung
Samsung Galaxy Tab S9+
The Samsung Galaxy Tab S9+ takes everything that's great about the base model and ups the size of the screen to 12.4-inches, which is the perfect size for content like magazines and comic books, not to mention great for viewing media like movies and TV with a screen size that isn't too small to see what's going on. The Samsung Galaxy Tab S9+ is the perfect middle ground between the 11-inch S9 and the 14.6-inch Ultra.